October 10th, 2019 by Al C

The world we are currently living in is a society that thrives and depends heavily on computers and technology so this 2019-2020.

Gone are the days when we can function at our best without all the needed technological complexities. Now, we not only need the right equipment and computers but also the right minds to work on today's tech-driven world.

That's where Indeema comes in.

Indeema is a software company that develops business solutions for its clients using the latest tech. Aside from that, they also believe that having their own contribution to the industry can be best defined by offering scholarships.

Well, that's just what they did as our friends at Indeema offers a scholarship program worth $1,000 for computer science students and to those who are studying STEM-related courses.

Indeema believes that investing in bright minds and aspiring talents, as well as sharing their resources and knowledge to the right people is one of the best things they can do for the upliftment of society.
Who is eligible for the STEM and Computer Science Scholarship?
To assist high school seniors or freshmen students in the USA, Indeema is offering the $1,000 Scholarship Program for enrolling at a university/ college for:
Computer science (CS)
Computer engineering (CE)
Related science, technology, engineering, math (STEM) programs.
The company believes that it is in supporting students who are following a path towards computer and tech literacy is the future. Thus, those who are interested in enrolling in computer science, computer engineering, as well as other STEM-related programs, specifically in science, technology, engineering, and mathematics, are eligible to apply for of this scholarship fund.
What about Indeema?
Indeema is driven by their passion to not only cater quality tech business solutions to their clients but also positively contribute to the overall welfare of the industry. This is why the company's mission is driving progress with tech skills and science.
The company also lead educational courses and collaborate with research institutions in Lviv and Austria. Furthermore, Indeema also believes that it is important for them to facilitate the development of fresh minds in the IT industry so that it will progress for the betterment of everyone.
Because of this, they decided to finally grant educational scholarships to students in the US who are interested in pursuing careers in computer science and other STEM courses. This is also a strategic move for the company as it is where their main office is located.
Indeema knows that starting can be hard. That's why they want to create a stepping stone and encourage IT enthusiasts to build their career in this innovative landscape.
Not only will this create brighter minds in the tech industry, but this will also make it easier for them to leverage on their careers, and in the process, help Indeema and the entire tech sector improve.
Any wonderful product or disruptive innovation is done by people like you or like Indeema — passionate dream chasers.
Study hard and work smart, and there will be nothing you can't achieve!
Who is eligible for the $1,000-STEM and Computer Science Scholarship?
High School Graduates
High school graduates who graduated from a public school are eligible. However, those who have graduated from a private school are also welcome as long as the school they've graduated in is accredited.
STEM Course
Students who are going to pursue a degree and career in computer science, computer engineering, and other STEM-related courses are eligible to apply for the scholarship.
Enrolled College Students
Students who are already enrolled or have been accepted for enrollment for a four-year course at any accredited college and university in the US are eligible for the scholarship.
High SAT Rating
Students who have a high SAT score are eligible. Specifically speaking, only those who have SAT scores of 1350/1600 and above. Also, those that have a cumulative GPA of 3.0 as well as a 27 or higher composite ACT score are eligible for the scholarship.
Interested and Passionate
If you are deeply passionate and interested in computer science, computer engineering, and technology, then you're a great fit for the scholarship.
If you are interested you can find out more below. You must apply for the $1,000 Scholarship Program by March 1st.
Read more from our blog.
This award is brought to you by IEFA.org and all responsibility for the program lies with the provider – in this case, Indeema. For more information see the listing on IEFA.org and contact the provider directly.
---
September 9th, 2019 by Al C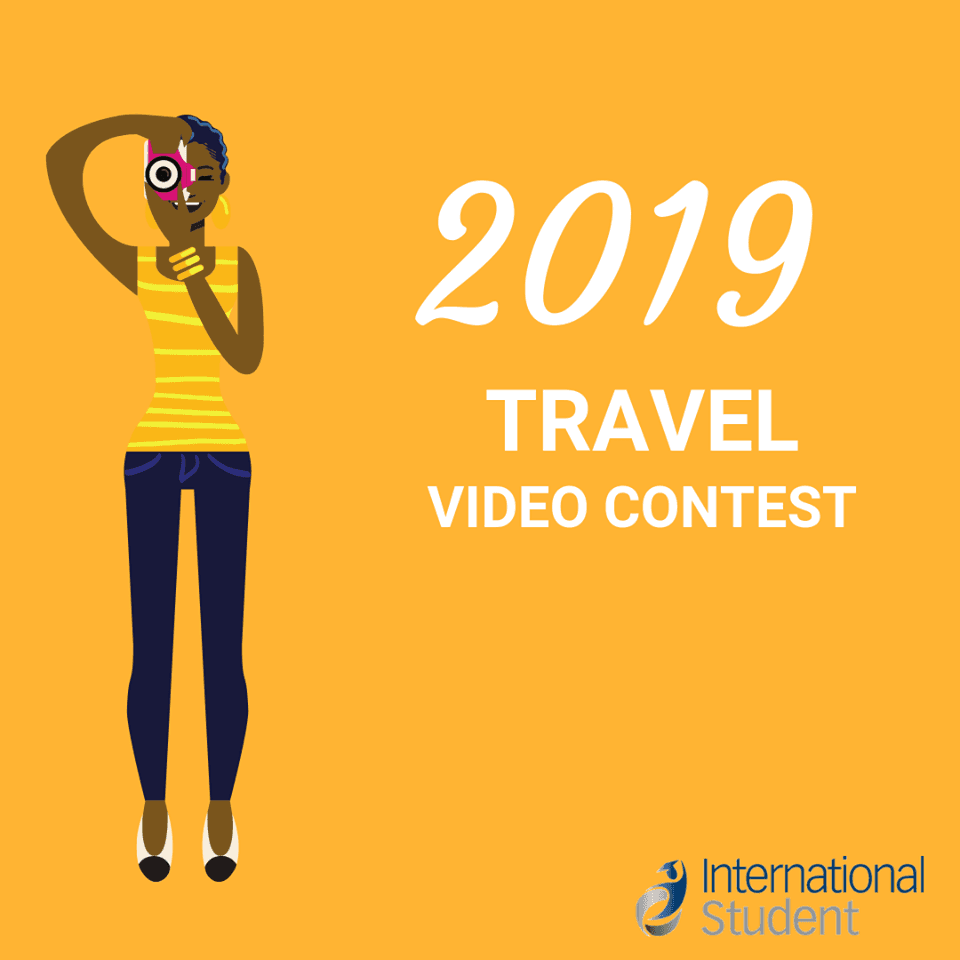 The 2019 International Student Travel Video Contest is open for entries!
International Student are again giving you a chance to win – this year there are 5 unique awards, including the $4,000 grand prize! To enter, you will need to submit a video that you made specifically for the 2019 International Student Travel Video Contest. Your video should be up to 4-minutes long and about one of two things:
That your dream is to be an international student, and that you have a school in mind to attend that you want to tell us about.
Or
That you are currently an international student with a dream trip that you've always wanted to take that you want to tell us about.
If your video is selected, you could win one of the following prizes:
First Place Winner: $4,000
Second Place Winner: $500
Third Place Winner: $250
GoAbroad Choice Winner: $500
Viewers' Choice Award Winner: $1,000
The judging panel this year is made up of an esteemed group of professionals in the international education sector, and you can meet the judges here, and all the details and deadlines for the contest can be found here.
Check out some past winners – this year it could be you!
Remember to submit your video for the InternationalStudent.com annual Travel Video Contest before October 15th, 2019.
While you're with us, find out about how international students can apply for a loan to study in Canada.
---
August 10th, 2019 by Al C

The Zuckerman STEM Leadership Program supports future generations of leaders in science, technology, engineering, and math in the United States and Israel and, over time, fosters greater collaboration between the world's most advanced scientific research centers.

The program provides scholarships through the following initiatives:

The Zuckerman Postdoctoral Scholars Program attracts high achieving postdoctoral scholars from premier universities in the United States to do research at one of seven Israeli universities. Once they complete their research, many Zuckerman postdocs are expected to accept faculty positions at top North American universities, weaving a network of academic collaboration and goodwill that will greatly benefit US Israeli scientific cooperation.

The Zuckerman Israeli Postdoctoral Scholars Program provides additional support to Israeli researchers who have been accepted to a postdoctoral program with a stipend at an American university. Zuckerman Scholars enjoy unique programming and activities specially organized for them by the host universities, such as touring, educational experiences, and social programs.

Candidates for the Zuckerman STEM Leadership Program are assessed based on their academic and research achievements, as well as on personal merit and leadership qualities, without regard to race, religion, gender, ethnicity, or age.

Scholars are expected to return to the home campuses from which they earned their doctorates, and to visit other universities, where they will give talks and be interviewed by faculty and PhD students. They should share insights about their research and about the experience of collaborating with scientists in the United States.

The postdoctoral scholars program will enable the highest achieving postdoctoral researchers from the US to collaborate with leading scientists at Israel's top research institutions. Leading PhD graduates from these Israeli universities will have an opportunity to accept postdoctoral positions in top US academic institutions.

Find out more and apply for the Zuckerman STEM Leadership Program on IEFA.

Find other scholarships.

Read our blog.
---
June 12th, 2019 by Al C

We believe that everyone deserves the right to get a proper education as it creates a better world for all of us. What better way to turn that philosophy into reality by offering scholarships in the U.S. and Canada.

Knowing that these two countries are some of the best places to study and get a college degree because of their high educational standards, it's best that deserving students get the chance to experience premium education.

This is why we, at International Education Financial Aid (IEFA), are proud to showcase two scholarships for international students in the U.S. and Canada. There are two scholarship types. These are the Global Citizen Scholarship and the Women in STEM Scholarship.

Although the deadlines have passed and the students have been carefully chosen, there's still a chance that another round of free scholarships will be given soon.

Find out more about these scholarships and stay up to date with another possible round by reading on.
The Global Citizen Scholarship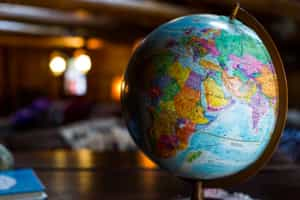 Provided by: MPOWER
Application Deadline: July 15th
About this scholarship:
The Global Citizen Scholarship is geared towards international students who are looking to study either in the U.S.A. or in Canada. The two countries are considered as the top places to get premium education because of its first-world and high-standard educational experience.
To qualify you must be enrolled full-time at a US or Canadian school that MPOWER supports, and you must be an international student allowed to legally study in the U.S. or Canada. U.S. citizens wishing to study in the U.S. and Canadian citizens wishing to study in Canada are not eligible for this scholarship.
This scholarship is not restricted to a field of study – students from all fields can apply.
And although the application deadline has passed, the chances of MPOWER offering another batch of scholarships for international students is very high.
What is the Global Citizen Scholarship about?
This scholarship has been created and specifically designed to cater to international students who wanted to study in the U.S.A. and Canada. Its aim is to encourage a diverse community of students for the long-term goal of improving the productivity and prosperity of both the two countries and the individual lives of its scholars. In simpler terms, foreign students get the chance to experience American and Canadian college and university-level education at its finest.
What are the Global Citizen Scholarship requirements?
Scholarship applicants, should, however, be qualified. Some of the qualifications needed are full-time students who are currently enrolled at a school located in the U.S. or in Canada. And that school should be directly supported by MPOWER.
Furthermore, applicants should be confirmed as official international students who are allowed to legally study either in the U.S. or Canada or in both the two countries.
Students who are U.S. citizens looking forward to studying in the U.S. are exempted and not eligible for the scholarship. The same goes for Canadian citizens who are looking to study in Canada. The aforementioned scenarios are not eligible to get the scholarship.
However, it's worth noting that the scholarship isn't restricted to a specific field of study or degree. This means that successful scholars from any field of degree can apply for the scholarship.
The Women in STEM Scholarship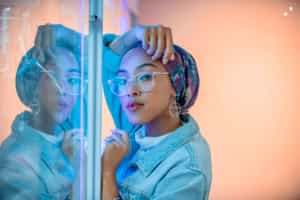 Provided by: MPOWER
Application Deadline: July 15th
About this scholarship:
The Women in STEM Scholarship is geared towards female international students who want to study college-level education in the U.S.A. or in Canada.
The last applications were also submitted last July 15. But the chances of having another batch of STEM scholars is very high because of MPOWER's continuous support towards the cause.
What is the Women in STEM Scholarship about?
It is a scholarship fund aimed at women who are geared towards using their STEM degree for the greater good and benefit of society. Those who have the potential to serve as inspirational role models and as advocates for women's rights are the main target of this scholarship.
What are the qualifications for the Women in STEM Scholarship?
Students coming from different countries, except for the U.S. and Canada, are eligible for the scholarship. They should also be currently enrolled in a STEM degree program in any U.S. or Canadian school that is directly supported by MPOWER. Only females and those who are full-time students can apply for this scholarship.
Applicants must also submit a clear and detailed essay describing their academic and professional accomplishments in the STEM program. They should also share their thoughts about their future goals and how they intend to achieve those goals if ever they successfully qualify for the STEM scholarship.
What is STEM?
STEM is a description of programs that feature subjects in any field of Science, Technology, Engineering, and Mathematics, hence STEM.
Further Resources:
International Student Loans without a Cosigner
International Student Loan Center
---
May 31st, 2019 by Al C
Loans Without a Cosigner for International Students in the US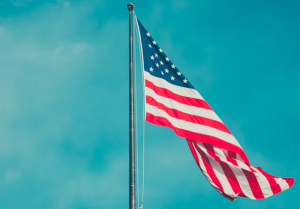 If you are already, or are going to be an international student in the US, it will be required of you to have a cosigner while applying for a loan.
If you do require a cosigner, the cosigner must be a US citizen or permanent resident, and they must have lived in the US for more than 2 years. They should likewise have good credit history. Non-US natives and non-US permanent residents are not allowed to be a cosigner for international student loans.
No-cosigner Loans are a Growing Trend
Despite of the fact that most international student loan applications require a cosigner, students attending a growing number of schools and colleges in the US and Canada can apply for a loan without one.
If you do not have a cosigner, there is guidance on how to find one in the International Student Loan Resources, but looking for a "no cosigner loan" could be the best choice for you.
Since most international students in the US don't have any financial history there, a cosigner joins the loan application process. Approval for the loan and the interest rate applicable are then based upon the perceived reliability of the cosigner.
Knowing the No-cosigner Deal Technicalities
The cosigner is lawfully bound to repay the loan if the borrower does not make the payments.
Don't have a cosigner? If research doesn't help you find one, see if a loan that doesn't require a cosigner is available for you.
With loans that do not require a cosigner, rather than using the applicant's credit history, lenders assess your education and career path, in addition to other factors when making a decision on approval for a loan. These might include your nation of origin, graduation date, and what school you are attending.
The majority of student loans available for international students are solely for non-US natives who will be in the United States. However, a new option helps students apply for loans at a number of colleges in Canada as well!

Loans for International Students in Canada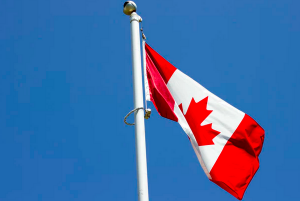 International Students in Canada may now apply for an international student loan without a cosigner!
International Student Loan has partnered with a lender that can offer loans to students from over 190 countries, including the US, who are attending select schools in Canada. Up to this point it has been hard for international students to finance university education in Canada, but thanks to our partner lenders and International Student Loan, there are now various schools in Canada where no-cosigner loans are available.
Loan Application is Now Available
International students at eligible schools can apply for a loan to fund the expense of your education including the cost of tuition, lodging, sustenance, insurance, and supplies. As referenced previously, with this sort of loan, rather than focusing on your or your cosigner's financial record, the loan specialists take into account different factors.
Considerations for Loan Approval
For example, your education and future career, your nation of origin, your expected graduation date and what school you will be studying at will be considered. Students who are not US natives or permanent residents, and who are going to schools outside the US/Canada are not presently qualified for international student loans.
Students who are not US natives or permanent residents, and who are going to schools outside the US/Canada are not presently qualified for international student loans.
Finding and Comparing No-Cosigner Loans
International students should use the loan comparison tool to see whether they can apply for a loan without a cosigner and if their chosen school is available. Provided that this is the case, they should then be able to review the terms and conditions of the credit agreement and apply online.

While inquiring about a no-cosigner loan, here are a couple of things you should consider:
The amount you can borrow
The interest rate (and whether it's fixed or variable)
Repayment terms
How the loan is disbursed
When your application has been assessed you will get further information about your loan and the terms and conditions. These will cover the financing cost and the total amount you can obtain. These will differ by loan specialist and depend on your circumstances.
No-cosigner Loan Amount and Tenure
No-cosigner advances through our partner have a fixed rate of interest and enable you to access up to $50,000 in a 2 year period. You should state the amount you might want to borrow on your application.
Once approved for the loan, the funds are disbursed directly to your school or college.
The whole process takes around about a month and a half, so you should plan ahead and ensure that you make your application in time.
To check whether there are no-cosigner loans at your school, start with the loan comparison tool.
Find out more about International Student Loans.
---
April 26th, 2019 by Al C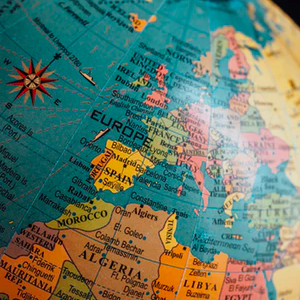 Sponsored by educations.com
Deadline: April 2020
Educations.com believe that students who study abroad become the next generation of globally-minded leaders – and they want more of you to do it!
They're offering a scholarship of up to €5000 to help cover your tuition fees and get you one step closer to your next great adventure.
What is the €5000 Masters Scholarship in Europe about?
The scholarship will be awarded for the fall/autumn semester and is open to students from any country who will be studying a master's degree abroad at a European university or school.
Eligibility for the Masters Scholarship in Europe
To apply for this scholarship, you must:
Have applied (or will apply) to a university or school within Europe
The applicant should have already gone through the whole process of application to be accepted as a regular student in any European school. If not, then applicants should have serious intent to study in any European school.
Have applied (or will apply) for a master's-level degree starting in the Fall/Autumn semester
The applicant must have already applied for entry to any school that is based in Europe as one of their regular students. If this isn't the case, then the hopeful applicant should show serious intent to study in any European college or university.
Be studying the degree program in Europe specifically (not online or in another country)
The applicant must be currently studying any degree program that is offered by the European college or university. Online courses attended from another country aren't considered.
Meet necessary requirements
In order to benefit from the masters scholarship study fund, applicants should have graduated and finished a bachelor's (undergraduate) degree. They should also meet the program's language requirements, especially that Europe is a multilingual continent.
Spanish, French, and German are some of the top languages needed to be learned, depending on location, alongside the universal language, English. The applicant should also be eligible to apply for any study visa that is relevant to his or her desired master's degree.
Be a foreign student
The applicant should also have experienced studying abroad. The country where the education took place should also not be the place the applicant was born in. Furthermore, he or she shouldn't also be a regular resident of the country he or she currently studies in.
What is the ideal candidate to become a masters scholar in Europe?
Globally-minded and interested in other cultures
The applicant should show an interest in other cultures. This is very important, especially that Europe is a continent where people from different countries and cultures live.
The applicant should understand that the world he's living in is a globalized world where people from different walks of life and from different corners of the globe live together and in harmony. Showing a positive attitude towards the people around him or her are good signs of becoming a scholar.
Motivated and inspired to positively change the world
The applicant should have a set goal in mind, one where he or she is aimed at contributing something productive and positive to the world through the education that they are likely to get. Showing passion and eagerness to improve their skillset and acquire more knowledge for the betterment of society are good signs of a carefully handpicked scholar.
High academic achiever with consistently outstanding grades to prove it
The applicant should be intellectually superior, both academically and in extracurricular activities as well. Those that are academic achievers are given priority as they are the ones who are most likely to excel.
Furthermore, applicants should show a willingness to improve their grades and do the best of what they can to strive for perfection, despite the fact that all are imperfect in one way or another.
Involved in extra-curricular groups and activities
Those who are active and engaged in participating in extracurricular groups and activities are given priority as they show a positive attitude towards their peers. Academic excellence isn't the only thing considered but social skills as well.
Excited to begin your adventure and share your story with the world
The applicant should show eagerness in starting a new journey of his or her life, knowing that their are endless possibilities around him or her. They should also be excited in sharing their experiences and story with the world, specifically to their families, friends, and peers from their homeplace.
Get more details on the €5000 Scholarship to Study a Master's in Europe and how to apply.
---
March 5th, 2019 by Al C
Win $1000 & turn your project into a product
Don't miss your chance to participate in this exciting 3D printing competition for international students!
Show 3D HUBS how you used 3D printing to realize your innovative engineering or design project.
They're looking for inventors, entrepreneurs and creative talents who push the boundaries of 3D printing to solve real-life problems.
They're accepting submissions in five categories:
Product Design
Robotics
Sustainability
Transportation
Healthcare
The deadline for submissions is June 30th
All submissions must present a physical product or prototype. Whole or part of the design must be fabricated through a 3D printing process. We accept submissions from both individual contributors and teams. All contributors must be either current students (in secondary, undergraduate or postgraduate education) or recent graduates that have completed their studies after July 2018.
The awardees will be selected by a panel of experts based on certain selection criteria. The winner of each category will receive:
$1000 in grant funding to support their project
Exposure to a global audience (powered by 3D Hubs)
Technical support to turn their idea into a product
The five finalists of each category will receive a copy of The 3D Printing Handbook and an official finalist certificate.
Apply at internationalscholarships.com
Find more resources at our blog and at IEFA.org
Not for you?
---
February 28th, 2019 by Al C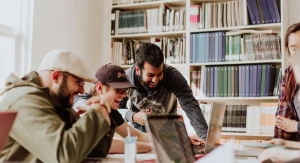 Global Citizen Scholarship
Deadline: April 15
Students at select schools can apply for the Global Citizen Scholarship – a $5,000 award granted to students from any country studying in the US and Canada.
Eligibility for Global Citizen Scholarship:
The student must have been accepted or enrolled at a full-time program at a U.S. or Canadian school that is an MPOWER Partner College or University
For study at a U.S. partner college or university the student must have one of the following immigration statuses: F1 visa status, Green Card holder (permanent resident) status, or a DACA recipient status
For study at a Canadian partner college or university the student must have one of the following immigration statuses: permanent resident or Canadian study permit holder
The student must be 18 years or older
How to apply:
Visit internationalscholarships.com for application details and to apply for the Global Citizen Scholarship.
Selection:
Winners of the Global Citizen Scholarship will be selected based solely on their short essay response. Essays will be judged based on (1) grammar, vocabulary, and clarity, (2) creativity, and (3) insightfulness and power of story. Scholarship essays will be judged blindly by an unbiased committee.
For the latest information about international scholarships please visit InternationalScholarships.com.
Find resources to support your international education on our resources page.
Read our latest blog posts on the International Financial Aid and College Scholarship blog.
---
February 18th, 2019 by Al C

International Student Taxes – International students in the United States are required to file a tax return every year. The deadline in 2019 is April 15th.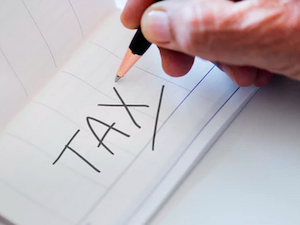 All students and their dependents must file a form 8843 (one form per person).
If you have received any income in the last calendar year then you will most likely Form 1040NR-EZ also.
How to file your taxes as an International Student
There are a number of ways that you can submit these forms:
You can do it yourself because the forms are all available online from the IRS. This means you can print them off, complete them for each family member and submit them directly to the IRS directly for processing.
Do it yourself (with help). InternationalStudent.com has created an online IRS Form 8843 Wizard that pre-populates the Form 8843 automatically for you. You can enter all your details into the web form for them to pre-populate Form 8843 with all your details. Just check it over, sign and date it and send it to the IRS for processing.
Or you can seek Expert Tax Advice. InternationalStudent.com has partnered with Sprintax who provide expert tax advice and assistance (for a fee). You can contact them directly for assistance or advice. This is especially helpful for more complicated tax returns.
Filing your taxes is not optional.
Every international student and their dependents (including spouses and children of all ages) must file their tax if they were in the US during the previous calendar year.
Although it may seem difficult to file your tax return, there are a number of resources to help you comply with the law and your visa regulations.
Find out more at our partner site: InternationalStudent.com
And as always there's much more International Financial Aid and College Scholarships information at iefa.org and on the blog. And you can contact us or check out our partners for further information.
---
November 16th, 2018 by Juncal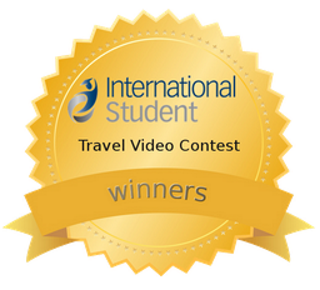 The 2018 InternationalStudent.com Travel Video Contest winners have been announced! For all the ones who have been following the contest, you know that it wasn't an easy decision for our judges since all the finalist videos were incredible, but they had to come with 3 winners. Today, the last day of International Education Week, we are pleased to announce the final winners of the 2018 contest:
The $4,000 grand prize winner: Mariana Barbosa with Remembering to Live
Mariana is from Brazil, an amazing country that unfortunately, due to all the budget cuts, had to cut off student scholarships at federal universities. For this reason, Mariana put her eyes on another country that will bring her more opportunities and new experiences, Canada! Mariana will walk away with the $4,000 grand prize to help her study in Canada!
The second place winner ($500): Prabhat Gurung with: Me and my Camera
Prabhat is from Nepal and he moved to New Jersey to began his undergraduate education. In the United States, Prabhat has made new friends and shared his culture with his fellow international peers. It's there where he found out what his true passion was: a camera. He wants to go home and share with his people everything he has learned while being abroad. Prabhat will receive $500 to help him pursue his dream of  sharing the beauty of Nepal with the world!
The third place winner ($250): Hoang Thuy Ha with Why Later?
Hoang is from Vietnam and found in dancing a therapy that made her a more confident person. She found this passion at the age of 30 and advises you not to wait any longer to follow your dreams. She will take home $250 to help her study dance therapy abroad.
Next year InternationalStudent.com will host their annual Travel Video Contest and you won't want to miss out! Check back on September 2019 for your chance to enter the contest!
---