June 24th, 2020 by Al C
In this video we break down all the Financial Aid Opportunities for International Students in the US.
If you're specifically looking for a loan, then you can use the tool on our site to see if you are eligible.

If you're looking for a scholarship, then you can search through our database on our Scholarships Page.
The United States is the world's top destination for international students.
It's also the most expensive. International students have to pay for tuition, room & board, transportation, books, and supplies – and students may not have all that money saved in advance.
So how can international students pay all these expenses? It's not easy, but you can realise the dream of studying in the US with hard work and some financial aid.
Getting Financial Aid from the US Government
The U.S. government gives international students limited financial support. But while most foreign citizens are not eligible for government student support, the U.S. Department of Education states that:
"Many non-U.S. Citizens qualify for federal student assistance. Don't assume you can't get help because you're not a citizen."
Under certain circumstances, non-citizens may be eligible for U.S. federal funding. If you are applying for an international student visa, you may be eligible for the U.S. government-funded programmes:
However, as an international student, you are most likely not eligible for US government financial aid.
But there are other alternatives that can help fund your education.
Getting Financial Aid from Your Homeland
Always start looking at home. If you're an outstanding student with great potential, your own country may be willing to send you to an American college or university to learn at some of the best institutions, and then return home to apply your newly acquired skills.
To give you some examples of these programs:
King Abdullah Scholarship Program (KASP) — A generous scholarship for Saudi Arabian students that covers the total university cost along with material fees, and provides full medical and dental insurance, a monthly stipend, and coverage for airfare each year.
Brazil Scientific Mobility Undergraduate Program (BSMP) — This scholarship is designed for Brazilian students to study at US colleges and universities in the fields of Science, Technology, Engineering, and Mathematics (STEM) for one year.
Kuwait Cultural Office Merit Scholarship — A scholarship designed for Kuwaitis studying at specific US colleges and universities to promote the needs and interests of the Kuwaiti government.
You should talk to the education department of your home country and your US embassy or consulate to see if government-funded programs are available.
Funding Direct from US Universities & Colleges
Universities are often flexible in offering financial support to international students. You can usually find plenty of financial aid information on the website of your school or by talking to your Admissions Office or International Student Services Office, or the Financial Aid Office.
You can find information on budgeting, the cost of your education, and any financial support you can afford.
Financial Aid Through the Admissions Office
For their students, most colleges have either need- or merit-based financial aid packages, which can come in various forms.
Some schools have introduced a "need-blind" admissions policy, meaning you're accepted based on your academic merits and don't look at your financials.
It's important to talk to your admissions office about what financial aid you 're eligible for. You may be aware of additional completion forms and deadlines.
Schools differ greatly in the international financial aid offered to students. If the school is well-funded, wants to diversify its student population, or has special interests in certain fields of study, it may be willing to offer a generous financial aid package to attract international students.
Financial Aid Through the Athletic Department
International students can get up to a full scholarship to participate on their school's sport teams. If you're a talented athlete, this could be your ticket to a US school.
There are agencies travelling the world searching for students who have excelled in their sport and will match you with a coach recruiting for their school. The coach will have the final say as to whether you get selected — and whether there is a financial package to go along with that.
Financial Aid Through An Academic Department
Many schools are looking and have the funds to build a specific academic department. Whether you excel in math, business, or physics, there may be a scholarship for you. You'll need to contact the Department Head to see if they're willing to help you. These scholarships are often available in STEM fields — science , technology , engineering, and mathematics. These departments are seeking new research and expertise, so you need to show your track record and make the investment worthwhile.
Tuition Waivers
A tuition waiver allows students not to pay a portion of their tuition. While not all schools grant international students a tuition waiver, a handful to do. The school will specify the requirements to be met for a waiver of tuition. It can be based on citizenship, academic performance, or part of a fellowship or grant. Do your research, look at the school's website, and talk to your admissions counsellor or an international student advisor to find out more about eligibility.
Private Scholarships, Grants and Fellowships
Many organisations worldwide have created scholarships and grants to help students study abroad. But these awards can be competitive. There are thousands of scholarships and grants out there, but remember to put the time and effort into each application to increase the likelihood of winning the award. Have your application reviewed and submit as many as you can. You can search international scholarships on IEFA.org.
Optional Practical Training (OPT) & Curricular Practical Training (CPT)
Working in the U.S. to supplement your financial support is difficult for international students. F-1 students may work part-time on campus if they are in good academic standing or have completed their academic programme. For OPT or CPT approval, your work must be directly related to your major. Check with your International Student Advisor if you can work during your studies.
International Financial Aid from World Organizations
If you pursue higher degrees, some international organisations can help you study in the U.S., including the United Nations and the World Health Organization, to name a few. Again, these scholarships are extremely competitive, but they can be amazing if you have the qualifications and skills to do so.
International Student Loans
If you still need funds, there are international student loans that can cover your U.S. education's total cost, including your tuition, transportation, living and food expenses. As long as you attend an accredited school, several lenders will work with international students. In most cases, you can apply online and get approval within days. Remember, international student loans allow you to borrow money, but you'll need to pay back the money with additional borrowing costs. Check all the details and compare lenders to find the right loan.

---
March 15th, 2020 by Al C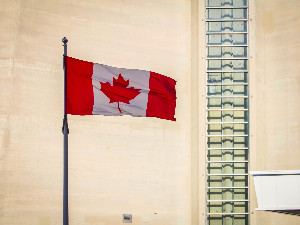 According to The Canadian Bureau for International Education, 572,415 international students studied in Canada in 2018. This represents a 154% increase in international students in Canada since 2010. Canada is now the 4th most popular destination for international students, behind the USA, the UK, and China.
Why is Canada such a popular destination for international students?
The high quality of the Canadian education system
Canada is one of the leading first-world countries known for its economic abundance and high standard of living. Because of this, their educational system gets great reviews and that's what international students are looking for. Canadian schools are equipped with the latest equipment and with proper resources required to get the best educational experience possible.
Canada has a reputation as a tolerant and non-discriminatory society
Canada is best known for being one of the most tolerant countries when it comes to skin color and nationality. This makes it a prime destination for international students who wish to avoid the risk of encountering racism or xenophobia.
Canada has a reputation as a safe country
The crime rate is minimal in Canada because of its strict security and adherence to the law. Canadians are also naturally peace and law-abiding citizens, making it a great country to study in. No need to worry about distractions and potential safety hazards because its authorities are working round the clock to provide and maintain a safe and secure place conducive for studying.
Talking about stats…
96% of international students recommend Canada as a study destination, while 60% of international students say that they plan to apply for permanent residence in Canada. This is one of the top reasons why they want to get education loans for international students in the country.
Who are the international students in Canada?
In terms of student numbers, the nationalities with the largest representation of students in Canada are China (with around 28% of the market) and India (with around 25% of the market). US students represent only around 3% of all international students in Canada.
Where are the international students in Canada studying?
Across Canada, the province with the largest number of international students is Ontario (48% of international students) with the next most populous provinces being British Columbia (24%) and Quebec (12%).
Funding for International Students in Canada
IEFA.org can connect international students with education loan providers where they can access loans without cosigners, collateral, or credit history. These are available to students from 190+ countries pursuing degrees in any academic field.
International student loans are made available to international and DACA students studying in the USA and Canada. Undergraduate and graduate students within two years of graduating are eligible.
These loans can be used for past, current, and future semesters, and you can use the funds to pay for expenses including tuition, accommodation, food, insurance, and books.
The Benefits of an International Student Loan in Canada
For this type of loan, you don't need a cosigner, collateral, or credit history
You can get an education loan with a fixed interest rate from $2,001 to $50,000 – making budgeting easier and stress-free
Students from over 190 countries can apply
10-year loans with no prepayment penalties
Interest-only payment period during school and 6-months post-graduation
Undergraduate and graduate students within two years of graduating are eligible
Loans are available to students attending one of the 300+ schools in the USA and Canada

How does the loan process work?
Check to see if your school and program are eligible.
Complete your application.
Receive a conditional offer after submitting your application.
Upload your requested documents and complete any further required paperwork.
Receive a final approval after all of your uploaded documents are verified.
Your school certifies your enrollment status with the loan provider. Once that is done, your funding is disbursed directly to your school on an agreed upon date.
How much will the loan cost?
Please note that every case is different, but here is an example for informative use only – this is not a guarantee of costs for your individual circumstances.
An international (non-US, non-Canadian) student studying a Master's-level program borrowing $10,000 USD would expect to repay $100.54 per month during their studies and for 6 months after graduation, and then $141.62 per month thereafter.
Find out more and apply for your International Student Loan in Canada today.
More on Loans That Do Not Require a Cosigner in the US and Canada
10 things you need to know about international student loans
---
November 2nd, 2019 by Al C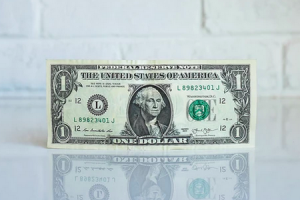 If you've researched all the available funding options for you as an international student in the US, and you are still in need of additional financing, your next place to look is an international student loan.
If, like many international students, you didn't realize that loans were even available for international students, here's a roundup of 10 things you need to know about international student loans and how to apply for them. We will also point you in the direction of additional useful resources and the loan comparison tool which you can find here.
10 things you need to know about international student loans
1) What are international student loans?
International Student Loans are specialized private education loans that are available for international students who are studying in the USA or Canada at approved colleges and universities. US students in the USA are able to apply for Federal student loans (provided by the US Government), but these are not available to international students.
In many cases, international students in the US have to apply with a qualified cosigner and should only apply for international student loans after exhausting all scholarships, personal funds, and other options. At select schools in the US and Canada there are loans without a cosigner available for select students to apply for.
2) Who is eligible to apply for international student loans

Students who are not US citizens or non-citizen permanent residents and who are attending an eligible US college or university. Loans are also available to international students in Canada (including US students) at select universities.
In most cases in the US, borrowers are required to have a credit-worthy cosigner who is a US citizen or permanent resident. However, there are loans available at select schools that do not require a cosigner, depending on your situation as the borrower.
Students who are not US citizens or permanent residents and who are attending schools outside the US/Canada are not currently eligible for an international student loan.
3) What are the types of loans available
Lenders only work with specific colleges and universities, and not every lender works with international students. This can make it difficult at times to find the right option for your situation.
International Student Loan has a helpful comparison tool which will show the options that are available to you depending on your circumstances – taking into account your course of study, duration of study, field of study and if you're studying at an approved US or Canadian college or university.
There are loans for students who have a US cosigner, and loans that do not require a co-signer that are available to students in select instances.

4) What international student loans can be used for
International student loans, like all private education loans, can be used for education-related expenses.
The main categories/items that an international student loan can cover are:
tuition
mandatory fees (costs specific to a school or university)
books and educational supplies/equipment
insurance
transportation (including airfare)
room and board
and other school-related expenses – can include food, personal expenses, leisure and communication
5) What is the maximum loan amount?
The maximum amount that you are able to take out in the form of an international student loan is the total cost of your education minus any other aid (like scholarships, grants, etc) received.
The total cost of your education will vary based on your school and the program's cost of attendance. After you apply and receive credit approval your school must certify the amount of the loan.
6) What about loans for non-US citizens or non-US-permanent residents studying outside the US?
Most international student loan options are only for non-US citizens studying inside the United States. However, we now have loan options at a few select universities for those who want to study in Canada!

7) What about cosigners?
A cosigner is required for many international student loan programs, but not all. If a cosigner is required they must be a US citizen or a US permanent resident, with good credit, who has lived in the US for the past two years. Non-US citizens or non-US permanent residents cannot act as a cosigner.
Although we are not able to assist with finding a cosigner, it is common to ask close friends or family members. If you do not have a cosigner you will want to explore lenders that do not require a cosigner.
8) How to apply for an international student loan
Before applying for a private student loan, you should know exactly how much you need to borrow. To do this, review the financial aid award letter sent to you by your school. Next, find a loan that meets your needs. You can use our Loan Comparison Tool to help you find a loan that suits you.
You will need to submit your application to the lender. Most international students studying in the United States are required to have a US co-signer. After you have completed your part of the student loan application, your co-signer will need to complete their part of the application.
After submission you will be sent documents relating to your loan application. Follow any instructions carefully, and ensure that you (and your cosigner) sign and return the documents in a timely manner.
When your lender has received and approved all of the documents the money is transferred directly to your school/university, and you will receive your loan proceeds from them once they have been applied to your student account.

9) How can you repay your international student loan?
The interest rate and repayment terms will depend on the loan option and lender you select. When selecting a lender you will need to review the terms or contact the lender directly with any specific questions. If you go with a lender that requires a cosigner the interest rate is calculated based on factors including your cosigner's creditworthiness.
If a lender does not require a cosigner the interest and repayment rates are established in a different way. For example, with MPOWER, the interest and repayment is determined based on other factors. While they do not require a credit score, they do need to review a detailed credit report to verify payment history and good standing.
10) What if I'm applying for an international student loan before being accepted?
It is possible to begin the loan application process prior to being accepted to your school, however, you will need to be accepted with your student visa to finalize the loan. The first step is to find a lender; see if one is available at your college or university.
We hope you've found these 10 things you need to know about international student loans useful for your plans to study in the USA.
For more information check out our posts on 5 international student loan terms you need to know and Student loan repayment explained.
---
May 31st, 2019 by Al C
Loans Without a Cosigner for International Students in the US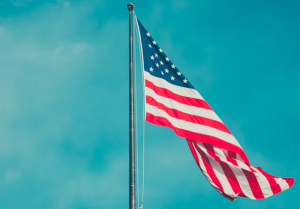 If you are already, or are going to be an international student in the US, it will be required of you to have a cosigner while applying for a loan.
If you do require a cosigner, the cosigner must be a US citizen or permanent resident, and they must have lived in the US for more than 2 years. They should likewise have good credit history. Non-US natives and non-US permanent residents are not allowed to be a cosigner for international student loans.
No-cosigner Loans are a Growing Trend
Despite of the fact that most international student loan applications require a cosigner, students attending a growing number of schools and colleges in the US and Canada can apply for a loan without one.
If you do not have a cosigner, there is guidance on how to find one in the International Student Loan Resources, but looking for a "no cosigner loan" could be the best choice for you.
Since most international students in the US don't have any financial history there, a cosigner joins the loan application process. Approval for the loan and the interest rate applicable are then based upon the perceived reliability of the cosigner.
Knowing the No-cosigner Deal Technicalities
The cosigner is lawfully bound to repay the loan if the borrower does not make the payments.
Don't have a cosigner? If research doesn't help you find one, see if a loan that doesn't require a cosigner is available for you.
With loans that do not require a cosigner, rather than using the applicant's credit history, lenders assess your education and career path, in addition to other factors when making a decision on approval for a loan. These might include your nation of origin, graduation date, and what school you are attending.
The majority of student loans available for international students are solely for non-US natives who will be in the United States. However, a new option helps students apply for loans at a number of colleges in Canada as well!

Loans for International Students in Canada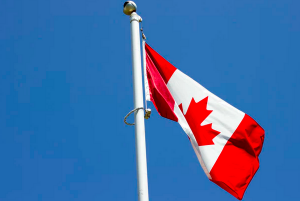 International Students in Canada may now apply for an international student loan without a cosigner!
International Student Loan has partnered with a lender that can offer loans to students from over 190 countries, including the US, who are attending select schools in Canada. Up to this point it has been hard for international students to finance university education in Canada, but thanks to our partner lenders and International Student Loan, there are now various schools in Canada where no-cosigner loans are available.
Loan Application is Now Available
International students at eligible schools can apply for a loan to fund the expense of your education including the cost of tuition, lodging, sustenance, insurance, and supplies. As referenced previously, with this sort of loan, rather than focusing on your or your cosigner's financial record, the loan specialists take into account different factors.
Considerations for Loan Approval
For example, your education and future career, your nation of origin, your expected graduation date and what school you will be studying at will be considered. Students who are not US natives or permanent residents, and who are going to schools outside the US/Canada are not presently qualified for international student loans.
Students who are not US natives or permanent residents, and who are going to schools outside the US/Canada are not presently qualified for international student loans.
Finding and Comparing No-Cosigner Loans
International students should use the loan comparison tool to see whether they can apply for a loan without a cosigner and if their chosen school is available. Provided that this is the case, they should then be able to review the terms and conditions of the credit agreement and apply online.

While inquiring about a no-cosigner loan, here are a couple of things you should consider:
The amount you can borrow
The interest rate (and whether it's fixed or variable)
Repayment terms
How the loan is disbursed
When your application has been assessed you will get further information about your loan and the terms and conditions. These will cover the financing cost and the total amount you can obtain. These will differ by loan specialist and depend on your circumstances.
No-cosigner Loan Amount and Tenure
No-cosigner advances through our partner have a fixed rate of interest and enable you to access up to $50,000 in a 2 year period. You should state the amount you might want to borrow on your application.
Once approved for the loan, the funds are disbursed directly to your school or college.
The whole process takes around about a month and a half, so you should plan ahead and ensure that you make your application in time.
To check whether there are no-cosigner loans at your school, start with the loan comparison tool.
Find out more about International Student Loans.
---
July 2nd, 2015 by Jonathan Frankel
The world of international student loans can be confusing, especially if you've never obtained a loan and English is not your first language. Because of this, we've created a list of the top international student loan terms that you need to know and understand before you start the hunt for a loan.
Cosigner: A cosigner is someone who is joining the loan application with you. If you're unable to repay your loan (yes, you must pay back what you've borrowed) the co-signer then takes over your repayment responsibility. To be a cosigner on your international student loan, they must be a US citizen or resident who has lived inside the US for the past two years and has good credit history. The better your cosigner's credit history, the lower your APR will be.
Repayment Period: This refers to when you must start the re-paying of your loan and how often- something that will vary from one lender to the next. Check these terms, and know exactly when you will need to start paying back what you borrowed.
Interest Rate: An interest rate is the percentage of the amount borrowed that the lender can charge interest on to the borrower. The higher the interest rate, the more you must pay back in addition to what you borrowed. The interest rate will change depend on the market and can come in one of two categories: fixed and variable. A fixed interest rate is a rate that will remain the same from the time you agree to take out the loan to the last payment you make. A variable interest rate will fluctuate over time depending on the market, and can be more risky, depending on the market.
Annual Percentage Rate (APR): While looking at terms based around repayment, let's discuss exactly what an APR is, and how it can affect what you must pay back to the lender. When comparing loans, you will want to compare the APR and look for the lowest rate possible- the lower the APR, the less you pay. One key item to keep in mind: the APR and interest rate are not the same. The APR will help give you a more accurate look at the total cost of the loan including the interest and fees. Don't let a low interest rate trick you into thinking you're getting a deal- also check the APR.
Credit score: A credit score is based upon credit history and given in a credit report which reflects a score between 300 and 850. Your cosigner's credit score will be evaluated when you apply for a loan- the higher the credit score, the better your chance will be of getting approved and being able to receive a low APR.
If you would like to receive an international student loan, start comparing lenders that work with your school.
---
July 23rd, 2014 by Jennifer Frankel
If you are like most international students right now, you are probably scratching your head wondering how you are going to cover your education expenses. After all, tuition alone will cost you thousands and thousands of dollars. And, who has that money at their disposal?
If you need more money to help cover this year's education expenses, international student loans can help you cover your expenses. In fact, apply now and you'll be able to receive the money before your semester begins.
But wait! Do you know where to start? Do you know how to compare your options? Is there a way you can see what student loan options are available to you in just a few clicks?
International Student Loan cordially invites you to join them on Thursday, July 24th at 11am EST, where they will be answering these, and other important questions that come up.
Who: You
What: Compare Your Student Loan Options
Where: Right Online – Reserve Your Spot Now
When: Thursday, July 24th at 11am EST
Why: To Find Student Loans that meets your needs!
Tune in for more tips on how you can navigate your financial aid and what other resources are available to help cover your costs no matter where your studies take you.
---
July 2nd, 2014 by Jonathan Frankel
Financial Aid Fun Contest: Question 1
Deadline: July 9th at 3pm EST
International Student Loan and International Student have combined forces during the month of July to bring you three great chances to win $100! Yesterday the Financial Aid Fun contest was announced and today question 1 of the Financial Aid Fun Contest released! All you need to do is find the correct answer to the question (you can find help here), then post the correct answer either to this blog or one of the following:
International Student Facebook
International Student Twitter
International Student Loan Facebook
International Student Loan Twitter
If you submit the correct answer you'll be entered into the drawing to win $100! You only have until July 9th at 3pm EST to submit your answer, so make sure you post your answer as soon as possible!
The question you must correctly answer is:
What is a co-signer?
Time is limited so start searching now and post your answer before the deadline. If you aren't the winner this week make sure you come back next week. There will be a new question posted, meaning a new chance to win $100!
WINNER UPDATE:
If you missed the announcement of the winner for the first question- here he is:
Islam Taher
"A cosigner is someone who guarantees that if the borrower cannot pay back the loan, they will be legally responsible to pay back the debt. In other words, the cosigner is taking on a huge responsibility for the international student loan or study abroad loan since they are being asked to accept the responsibility of paying back the total loan amount plus any interest."
Congrats Islam! For those who did not win, don't worry, just answer our next question for a chance to win!
---
June 24th, 2014 by Jennifer Frankel
International student loan terms are confusing. Repayment, deferral, interest rate, cosigner, credit score, and the list goes on and on. It's almost that time to apply for international student loans, and we're here to help you every step of the way. As you make these important financial decisions, you will need to know what these terms are, and how they apply to you. After all, these terms can impact how much you'll pay back – and when.
Join us this Thursday, June 26th at 10:00 am EST for our next live Hangout where you can learn about student loan terms and what they can mean for you. So grab your notebook and a cup of coffee, and let's talk international student loan.
Who: You!
What: Uncoding student loan terms
Where: Google+ Hangout – RSVP now
When: Thursday, June 26th at 10:00 am EST
Jennifer Frankel, Director of Financial Services at International Student Loan, will provide you with an overview, and then will answer all of your questions to make sure you are prepared! Be sure to set a calendar reminder, and let us know if you'll be joining our Hangout. Have your questions ready and join the conversation in the meantime on Twitter at #FinancialAidTalk.
---
May 20th, 2014 by Jennifer Frankel
If you need an international student loan for the semester, you have a few more months to prepare! That's why tomorrow, Wednesday, at 3pm EST, International Student Loan will be hosting a free Google Hangout to answer all of your questions. Join them to learn about international student loans including:
What you need to apply
Requirements for approval
What to expect during the process
They'll be available to answer all of your questions when it comes to your international student loan, so don't miss it! To join the Hangout live, all you need to do is:
Bookmark the page
Set a calendar alarm for 3pm EST on Wednesday, May 21st
Get your questions ready
Want to see previous hangouts? Check out International Student Loan's YouTube page where you can find videos on all things financial aid for students studying abroad.
---
April 9th, 2014 by Jennifer Frankel

If you are looking to apply for a student loan to help finance your education, then you'll need to have a US cosigner. All international students and most US students need a cosigner to join their student loan application in order to get a US student loan. That's because these banks and lenders need to have solid credit history to issue their approval. For many students, this can be a stopping point. But don't let it stop you!

Join me, Jennifer Frankel, this Friday where we will host an entire Google Hangout devoted to giving you the information you need to help you in finding a US cosigner. We will discuss important issues including:
What is a cosigner?
Why should you care about getting a cosigner?
What are the requirements your cosigner must have?
Where can you find a cosigner?
How should you start the dialogue?
Joining the conversation is easy – and it's brought to you free.
When Is It?
Attend the Google Hangout this Friday, April 11th at 3:00 EST Set your calendar to remind you when you're ready.
Be sure to check your local time so that you don't miss it!
What Do I Need to Know?
Here's how to join the free information session:
Join us on our On Air Hangout from your Google + account.
Send in your questions through the Hangout.
We will also be available to answer any questions on Twitter or Facebook using #FinancialAidTalk
We hope you'll join our Hangout and we look forward to seeing you there!
---