---
September 30th, 2021 by IEFA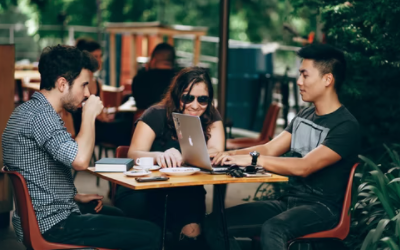 An adventure of a lifetime. A dream for many. A great opportunity to pursue your higher education in a foreign land – but is it affordable? Between tuition, insurance, travel and living expenses the cost of an international education quickly adds up.
If you're thinking about studying abroad, it's important to know your options for financial aid – and start saving!
One of the biggest factors in finding appropriate financial aid for a study abroad program is the location of the university you would like to attend. The availability of support for foreigners attending an American school is very different from that available to Americans pursuing an international education in Europe or elsewhere.
With that in mind, there is no simple answer to the best way to fund your study abroad adventure, but there are resources and opportunities for everyone, including undergraduate and graduate students.
From federal student aid to study abroad scholarships and from private sponsors, state organisations and your schools's financial aid office – there is a financial aid package that will help you cover your study abroad expenses.
In this post we're going to explore all the options and answer all the most common questions our readers have about securing financial aid for study abroad programs in the U.S., Canada and around the world. We'll cover sections for Americans studying outside the U.S., international students coming to America, and those attending international schools around the world.
FAFSA and studying abroad: What American students need to know
This is a topic that comes up all the time with our readers. Many students ask "Can you get FAFSA for study abroad?".
First, let's explain that FAFSA is the the Free Application for Federal Student Aid. This is a federal government form that determines your financial needs and informs most colleges' financial aid offers. FAFSA collects information from applicants and parents, then uses a formula to calculate your capacity to pay for college in the United States and your financial aid requirements.
You won't be able to receive any kind of federal financial aid in the US without completing the FAFSA, and it is very likely that you would need to complete it in order to receive financial aid directly from your college or university, too.
Can you use financial aid to study abroad?
Federal aid is available for U.S. students seeking to study abroad. The type of program, duration of study and your status as an undergraduate or graduate can affect your eligibility, just like it does at schools in the U.S., but there are some differences when applying for this type of funding.
Study abroad program or foreign enrolled student
One of the biggest differences in the financial support for international studies is the duration of the intended study abroad program. At IEFA we generally talk about 2 main categories of international study: Study Abroad and Foreign Enrolled.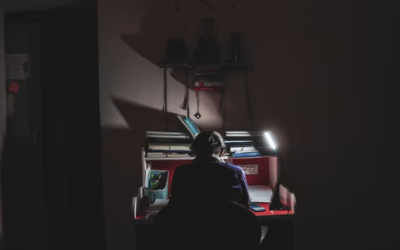 "Study Abroad" would be the term for those taking part in a short program of one semester or up to one academic year at a foreign university. Students on this type of program may be able to receive financial aid from the government if they fill out the FAFSA, meet the eligibility requirements and get the required paperwork completed by the financial aid office both at their home (U.S.) college and the foreign university they will attend.
Unfortunately, if your college is not part of the federal program then you would not be able to receive federal support for your study abroad costs.
A "Foreign Enrolled" student, on the other hand, is a U.S. citizen or permanent resident who is taking their degree program entirely at a foreign university. These students don't have a "home institution" – a college in the U.S. They must therefore navigate the application process and study abroad experience themselves directly with their chosen school.
The good news for foreign enrolled students is that at many top universities around the world federal student aid is available and those same universities may have relationships with lenders who offer private loans for eligible students, too, meaning there are more funding opportunities and your study abroad dreams may be closer than you think.
Federal Student Loans
If you are studying inside the U.S. or abroad, there are a number of different federal student loan programs and financial aid options. If you'd like more information on federal loans, you can learn about Stafford Loans here. Stafford loans are for students attending college at least half time. They provide an excellent educational funding resource for US citizens and permanent residents.
Studying in the U.S. – information for foreign students
Funding options for international students in the U.S. are more limited than they may be in your home country.
In terms of the financial aid that you may be able to receive there are a few broad categories.
The primary source of funds for most international students in the U.S. is their own or their family's savings.
However most are not able to cover all of their costs and the remaining funds come from a variety of sources.
Many colleges offer financial aid information and support, which may include partial or full tuition waivers, as well as scholarships which may be merit based or awarded according to financial need. They may also offer scholarships based on country of origin, a student's degree program, sport, culture or need. Speak to your study abroad advisor or admissions counsellor.
Read more about types of scholarship
You may also be able to work on or off campus depending on your visa status.
There are also many private international and local organizations that can assist with study abroad scholarships, awards and more. Some people think of scholarships as "free money" but there are often conditions you must meet in order to keep the funds you have been awarded. scholarships can also be highly competitive to win.
Read about how to write a scholarship-winning essay.
If additional funding is required then a private student loan may be the next option. You can search for a loan servicer using the eligibility checker on our site or at International Student Loan.
Studying in Canada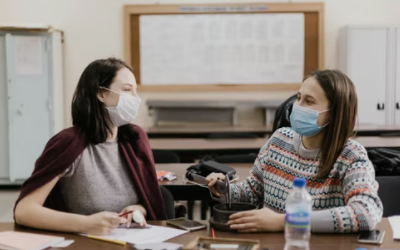 Whatever country you're from, if you're studying in Canada you'll face the same challenges as many other students around the world.
The great news is that as well as the funding that you may be able to find by talking to your study abroad office such as tuition discounts, waivers, scholarships and more, there are also student loans available at a number of top universities across Canada. These loans do not require you to have collateral or a cosigner. Find out more about international student loans in Canada.
Do you have any questions about funding your study abroad experience? Let us know in the comments!
Other Interesting Posts:
---