November 6th, 2020 by Al C

CAN INTERNATIONAL STUDENTS GET SCHOLARSHIPS?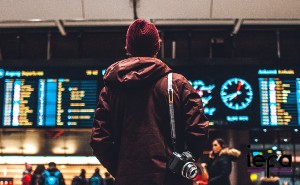 Many colleges and universities around the world offer scholarships for international students as part of their financial aid packages. If you're studying outside of your home country, you should definitely see if there are scholarships for international students available at the school you will be attending.
An international scholarship will help to offset the cost of attendance at a university abroad.
More than one million international students study at U.S. colleges and universities every year. With many more studying in other countries around the world, too.
Universities and private sponsors offer a wide array of programs with various amounts for tuition and fees. Many schools offer international student scholarships in order to attract a diverse range of students to study at their institution.
Getting a study abroad scholarship can make a huge difference if you want to study in another country. Why? Because the majority of schools often have two levels of tuition fees. One for residents of the state or country you study in, and the other for non-residents. Without additional financial aid it is difficult to afford an international education.
Can International Students Get Full Ride Scholarships?
Full ride scholarships pay the cost of tuition in full – plus, other expenses like fees, meals and housing.
In the US alone, according to the Fulbright Commission, over 600 universities offer scholarships worth $20,000 or more to international students. Around 250 schools in the US offer 'full ride' scholarships.
The Rotary Peace Fellowship is one example of a full-ride scholarship for international students. This scholarship covers tuition, fees, housing and travel costs. It also covers internship and field study expenses. It is for international graduates who want to pursue a master's degree in areas related to peace, conflict prevention and resolution.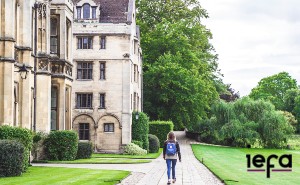 How can I apply for an international scholarship?
The process of applying for an international scholarship will vary from one school to another – or if you are applying with an external sponsor. There is some paperwork to complete in order to apply. As a student from another country, this may be complex as depending on your destination country you may need to fill out forms that are not in your native language.
In many cases you'll want to make sure to practice your English writing skills if you are applying to attend school in an English-speaking country.
It is quite common for scholarship applications to require an essay to be submitted along with the paperwork.
Before you apply, do some research on the values held high by your intended school. Apart from good grades many schools are looking for students with character. Leadership, experience in work or as a volunteer, and good communication skills are also highly valued.
Do your best to communicate all of the above in your application and adhere to any special requirements the school or sponsor has. And make sure you stick to the application deadline as a late entry will not usually be considered.
For listings of scholarships for international students, see IEFA.org.
How can I get free scholarships to study abroad?
Many study abroad programs around the world offer scholarships. You should look for nonprofit organisations in your field and check your university website for their undergraduate and graduate scholarships listings.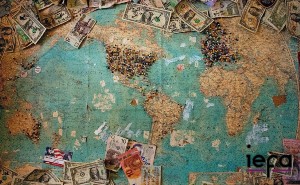 The types of scholarship program available might depend on your status – whether you are studying abroad for a semester or full degree. Your status as an undergraduate or graduate student also plays a role in the type of scholarship you may be eligible for.
In any case, the majority of international scholarships do not charge any application fees – if you are applying for a private scholarship and are asked for a payment up front in order to secure the scholarship, you should be very cautious and ensure that this is a reputable organization – be wary of scams targeting vulnerable international students.
Which countries give scholarships to international students?
Many countries have universities that offer scholarships to international students.
The United States is one of the most popular with students from other countries. But if you are an American and want to earn your degree abroad, there may be options too – just as if you are an international student in any country.
For example, if you want to study in China there are Chinese government scholarships.
There are tuition-free public universities in Germany. Norway, Australia, Sweden are other countries that encourage international students to study there through incentives such as scholarships.
Find an extensive list of scholarships at IEFA.org/scholarships.
US Citizens studying abroad: Can You Get Financial Aid For Studying Abroad
International Student sin the US: Financial Aid For International Students in the US: Explained
---
October 19th, 2020 by Al C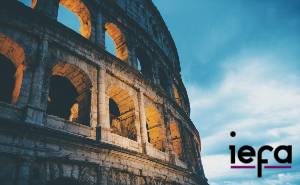 If you're a student from the United States, you could be eligible for financial support through the standard federal FAFSA program, meaning studying at a foreign university may not be as difficult to finance as you'd imagined! You might want to study abroad as part of an exchange program for a semester or an academic year, or even for your undergraduate degree or as a graduate student.
Do you have a dream of studying in the UK, France, Germany, Italy or somewhere else?
What is FAFSA?
Technically the "Free Application for Federal Student Aid" is the Federal Student Aid system operated by the US Department of Education.
Every year, many thousands of US students and permanent residents complete the FAFSA application forms to check their financial aid eligibility for their higher education. These could be grant programs or loans (or both). Of course the main difference between a grant and a loan is that you have to repay the loan.
Can you use FAFSA to study at an international school?
Yes! Federal Student Loan funding can be used to pay for your studies at an international school!
There are roughly 750 institutions outside of the US (about 600 in Europe and the rest in other countries) that have been approved by the US Department of Education to use federal funding or to defer other study loan payments. Unfortunately federal grants (i.e. Pell Grants) through this program are not eligible for study abroad.
Whether or not foreign universities are eligible for federal loans is decided by the US Department of Education. There is an official list of recognised international schools. You can find it at studentaid.gov.
Which universities in Europe are on the list?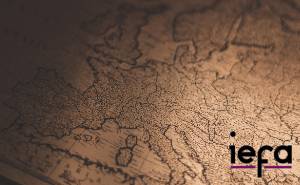 Europe is home to some of the world's most famous and most historic universities like Oxford and Cambridge in the UK and many around the continent offering high quality education and wonderful international experience. It's an incredibly popular destination for international students from the US and around the world. Many universities are eligible for study abroad funding. You can find out if the school you choose is eligible by looking at the US Department of Education list, or checking a site like InternationalStudentLoan – because if a school is approved for private student loans then it must be approved for federal loans. Don't forget that you must also be attending an approved program at the school.
Are there alternative funding options to the federal program for your study abroad experience?
If the Federal Student Aid isn't enough or you don't qualify, maybe you can get a study abroad scholarship or student loan from a private sponsor or lender – these are some of your financial aid options. Study abroad scholarships, grants and similar awards may be available directly from schools or private institutions. Loans may be available from private lenders, but in order to be eligible for private loans, a school must be eligible for FAFSA loans first.
You should speak to the financial aid office to find out what support the school offers to their international students.
Check to see if your chosen university is approved for FAFSA, and if they aren't ask them if they offer financial aid packages or private loans for international students or know of any lenders that do.
Things to consider:
Cost of living. Living expenses vary greatly from country to country and within different regions. It's a good idea to do your research in advance to decide if you really can afford an international education. Speak to a financial aid advisor at your destination school as they may be able to provide estimated living costs.
Exchange rates. Varying exchange rates can have a huge impact on your funds as a small change can have a big impact. Uncertainty around COVID-19 and Brexit have proven that nothing should be taken for granted, and local issues may have an impact on how far your money goes if the exchange rate changes significantly.
Interest rates. You will want to be aware of the interest rates, and of course, the repayment terms that apply to your loan.
Health Insurance. If you're studying at an international school then your regular travel insurance just won't cut it – you should look into international student insurance and make sure you have a plan that covers all of your needs.
Tuition fees. The tuition fees both for undergraduate students and those on graduate programs can vary hugely depending on the school and from your home institution if you're enrolled in the United States. Speak to your financial aid advisor to get a clear estimate of the total cost of enrolment and your financial aid options.
Credit cards. It's unlikely that a credit card will be a primary source of financing study abroad, but it is a good idea in an emergency – whether you have one from a US bank or if you are able to apply for a local account.
Bank accounts. It can be difficult at first to open an account overseas, but your university should be able to advise and help, and there are a growing number of online-only or app-based bank accounts in Europe that international students can access. 
Scholarship opportunities:
You should see if there are study abroad scholarships offered by your chosen school and private scholarships – you can search these at internationalscholarships.com
Find a loan:

Read Next: How to find study abroad scholarships
---
July 2nd, 2014 by Jonathan Frankel
Financial Aid Fun Contest: Question 1
Deadline: July 9th at 3pm EST
International Student Loan and International Student have combined forces during the month of July to bring you three great chances to win $100! Yesterday the Financial Aid Fun contest was announced and today question 1 of the Financial Aid Fun Contest released! All you need to do is find the correct answer to the question (you can find help here), then post the correct answer either to this blog or one of the following:
International Student Facebook
International Student Twitter
International Student Loan Facebook
International Student Loan Twitter
If you submit the correct answer you'll be entered into the drawing to win $100! You only have until July 9th at 3pm EST to submit your answer, so make sure you post your answer as soon as possible!
The question you must correctly answer is:
What is a co-signer?
Time is limited so start searching now and post your answer before the deadline. If you aren't the winner this week make sure you come back next week. There will be a new question posted, meaning a new chance to win $100!
WINNER UPDATE:
If you missed the announcement of the winner for the first question- here he is:
Islam Taher
"A cosigner is someone who guarantees that if the borrower cannot pay back the loan, they will be legally responsible to pay back the debt. In other words, the cosigner is taking on a huge responsibility for the international student loan or study abroad loan since they are being asked to accept the responsibility of paying back the total loan amount plus any interest."
Congrats Islam! For those who did not win, don't worry, just answer our next question for a chance to win!
---
March 18th, 2014 by Jennifer Frankel

Read our updated post about scholarship essays here.

While there are many sources of financial aid, scholarships are by far one of the best ways a student can offset some of the costs associated with pursuing a degree. That being said, most scholarships require students to write an essay in response to a provided prompt.

The scholarship essay is typically the biggest hurdle students face when applying for scholarships, so we will explain why the scholarship essay is actually the best opportunity for students to secure the scholarship, then we will provide some important tips to keep in mind when doing an effective scholarship essay all of your own.

The Essay is a Great Opportunity for Applicants

The essay is one of the most important components in a scholarship application because it helps the scholarship provider to narrow down their choices from a range of applicants that meet the application criteria (and, typically, most people applying will have similar academic standing, extra-curricular activities, interests and goals). That being said, the essay is also the best opportunity for students to differentiate themselves from the other applicants, and really catch the attention of the scholarship provider.

Essay Writing Tips

1. Tailor each response to the particular scholarship

It's important that you not only directly respond to the prompt given by the award directions, but remember who the organization is: Who are they specifically looking to give the scholarship to? What qualities are they looking for in a recipient? Try to highlight those qualities in yourself while staying on topic.

Make the essay passionate enough to stand out, personal enough to distinguish yourself as the ideal recipient, and directly tailored to the provider—write (eloquently) for your audience!!

2. Have someone else edit/proofread

The last thing anyone wants to do after writing a personalized essay that can make or break their application is read it over again (and over again, and over again). Plus, it is just general good proofreading practice to get a second set of eyes to edit a document. So, edit the paper yourself, then have someone else proofread and suggest edits in addition. Better safe than sorry!

3. Remember all the standard essay qualities

In addition to distinguishing yourself as the ideal recipient of whichever scholarship it is you're applying for, the scholarship essay also has to demonstrate your writing abilities. As important as the content, the ability to write effectively is a major criterion for providers. Remember to plan your response ahead of time, use proper grammar, and demonstrate your mastery of language (but not at the expense of being clear or concise!).

Check out our most recent Google Hangout where we gave you tips on writing your scholarship essay:
---
September 14th, 2012 by Jennifer Frankel

That's right, if you are currently studying outside your home country – or if you want to study abroad
, you have the chance to win $4,000! The 2012 Travel Video Content hosted by InternationalStudent.com has just opened allowing you to submit your video with the opportunity to add $4,000 to your travel budget.
As the 7th annual Travel Video Contest, this could be your year to win! To enter, submit a video of less than 5 minutes explaining why you want to study or travel abroad! If you are currently abroad, then talk about a trip you'd like to take and why.
Check out previous winners to get those ideas flowing, and submit your video before the deadline, October 31st. The winner of the Travel Video Contest will be announced on the InternationalStudent.com website the week of November 12-16, International Education Week.
In addition to the grand prize of $4,000, the winner will get their very own blog on International Student to document their trip and share their experience with viewers. This blog will start immediately after the winner is announced, and will continue through the trip until return to school. For more information, check out the Travel Video Contest for rules and regulations, to see previous videos, and learn how to submit your video.
Good luck to you all!
* Professional Video Camera picture thanks to Shutterstock
---
May 6th, 2011 by admin

Are you a German scholar, or do you want to study or research in Germany for an extended period? The Alexander von Humboldt Foundation supports researchers and scholars that come to Germany from all around the world, and it supports German scholars and scientists that research and study around the world.  The Foundation has a variety of programs, and they have this to say about their selection criteria:

"If you would like to become a member of the Humboldt Family, only one thing counts: your own excellent performance. "

Humboldt Research Fellowship Program: With this massive program, the Foundation provides 200 awards each year.  The awards support scholars of all nationalities and disciplines, enabling them to carry out long-term research projects (6 to 12 months) in Germany.  Fellowships are awarded on the basis of scholarly achievement alone. PhD required, under 40, proficient in German or English, from any country in the world. This fellowship comes with a monthly stipend, travel costs, language training, and family allowances.

German Chancellor Fellowship Program: Under this program, the Foundation provides ten awards to US citizens, each for a one year stay in Germany for research or study. Its a post-graduate or professional award, providing a monthly stipend of 2,000 to 3,000 euro.  Application deadline is 31 October, and a bachelors degree is required.

You can see more about the Humboldt Research Fellowship Program and the German Chancellor Fellowship Program on InternationalScholarships.com.

Subscribe to out blog for an update when the next post comes out.
---