June 27th, 2023 by IEFA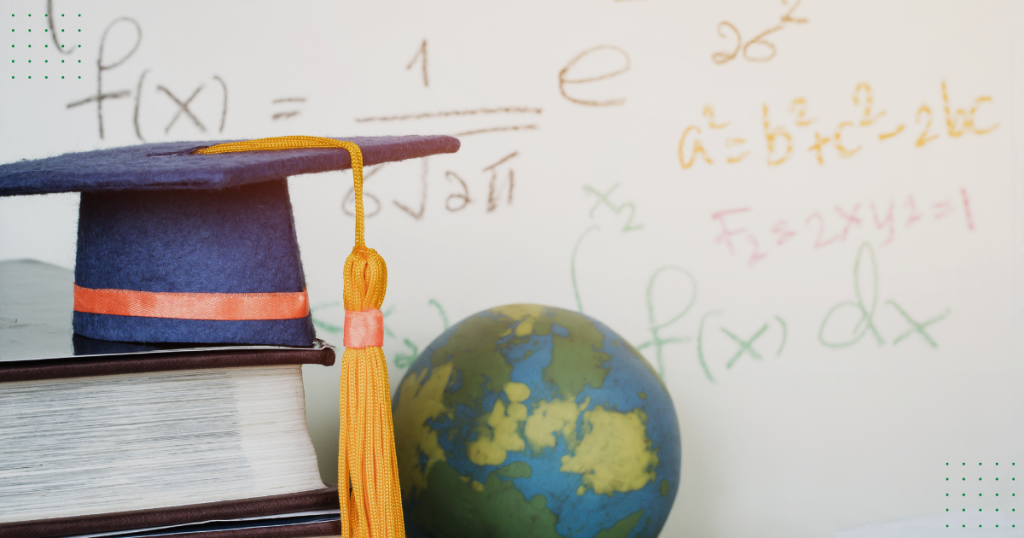 The world of merit scholarships is vast and filled with opportunities to help you achieve your dreams of higher education without financial burdens. In this blog post, we'll guide you through understanding, finding and applying for merit scholarships.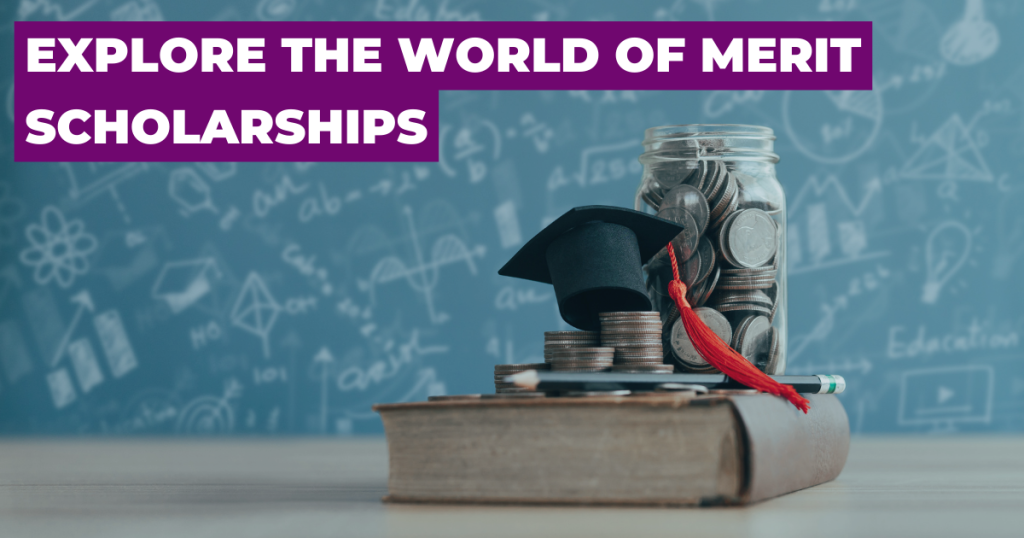 Key Points:
Merit scholarships reward academic achievement, extracurricular activities, leadership skills and community involvement.
Researching multiple sources to discover tailored opportunities may increase your chances of securing financial aid for college.
Strategies such as selecting the right scholarship, crafting a compelling essay and gathering strong letters of recommendation can help secure merit scholarships.
Table of contents
What is a Merit Scholarship?
A merit scholarship is a financial award given to college students based on their academic achievements or other talents in a specific field.
Unlike need-based financial aid, merit-based scholarships are awarded based on academic achievement, extracurricular activities and other criteria, such as leadership skills or community involvement. Merit scholarships are an excellent way to fund your college education. These merit awards can help relieve some of the financial burdens that often accompany a college education, allowing students to focus on their academic success and personal growth.
Merit scholarships come in many forms, from generous scholarships offered by colleges and universities to partial awards provided by private organizations and foundations. To help find the right one for you, let's dive deeper into the criteria and types of merit scholarships available.
Criteria for Merit Scholarships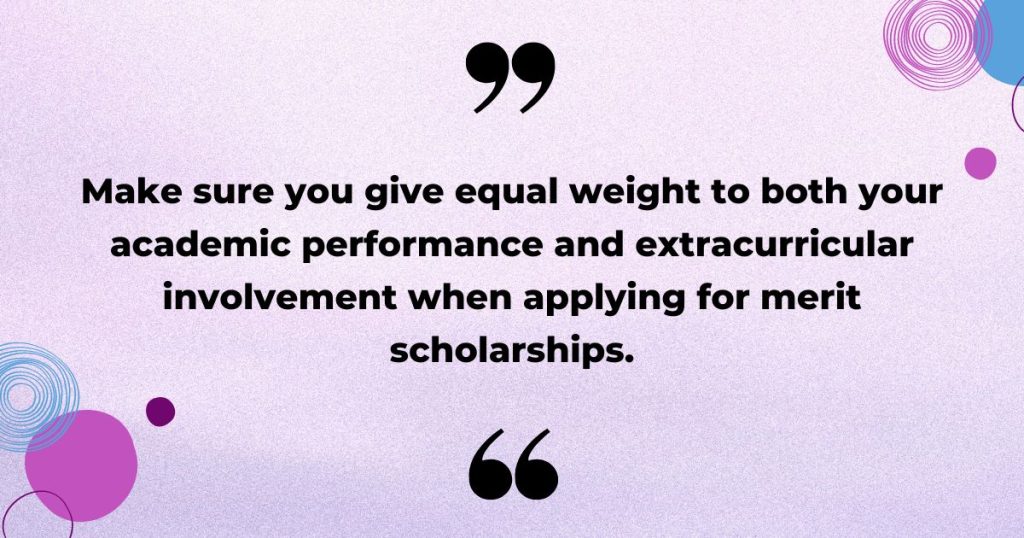 The criteria for merit scholarships can vary and generally revolves around a few key factors. Your grade point average (GPA) is often a significant consideration with the minimum requirement usually starting at 3.0, although this may vary. In addition to your GPA, standardized test scores, such as SAT or ACT results, are commonly considered as well.
Beyond academic achievements, merit scholarships also consider your extracurricular activities and demonstrated leadership skills. For example, serving as an officer or team captain in student organizations, sports, honor societies, community groups or jobs can showcase your leadership abilities and increase your chances of securing a merit scholarship. So, make sure you give equal weight to both your academic performance and extracurricular involvement when applying for merit scholarships.
Types of Merit Scholarships
There are several types of merit scholarships available to talented students with a wide range of interests and achievements. Merit scholarships may be offered by colleges and universities themselves, private corporations or foundations, and local or community-based organizations.
The National Merit Scholarship Program is an esteemed program which recognizes the best high school students in the country. Those who qualify are rewarded with scholarships based on their exceptional PSAT and SAT scores. Applicants must satisfy certain criteria to be eligible. They must be U.S. citizens or permanent residents in high school and have taken the Preliminary SAT/National Merit Scholarship Qualifying Test (PSAT/NMSQT) by their junior year.
With various tiers and awards available, the National Merit Scholarship Program is just one example of the many merit scholarships that can help support your college education.
How to Find the Best Merit Scholarships
A little research and persistence will uncover a treasure trove of scholarship opportunities. Always start with your school's financial aid office. It's a great resource. Next, search online using a search platform such as IEFA.org The site lists thousands of scholarships for international students. As you research, you'll be able to create a list of potential merit awards tailored to your unique qualities and achievements.
Also, apply for partial scholarships. Partial scholarships will only cover a portion of your costs, but there are advantages that make the application effort worthwhile. Partial scholarships outnumber full scholarships. There's less competition for partial scholarships, so you have a better chance of winning one, and there's no limit to how many you can apply for. Having multiple partial scholarships can quickly add up.
College and University Scholarships
Start by exploring your college or university's website. Many institutions offer merit scholarships to incoming freshmen, current students and even graduate students. Some scholarships may be specific to a certain major, while others may cater to students with outstanding achievements in various fields. Be sure to explore pages for specific majors, offices of community or civic engagement, athletics and the arts for more specific awards.
Reach out to your assigned admissions counselor. Once they get to know you better, they can direct you to opportunities specific to your interests and skills.
Private Organizations and Foundations
Private organizations and foundations also offer merit scholarships with varying eligibility requirements. For example, the Terry Crews "Creative Courage" Scholarship is a $20,000 scholarship designed to support talented artists, while the BTL Athletes Scholarship is a $75,000 merit scholarship available to high school upperclassmen and undergraduate student-athletes from low-income backgrounds.
Search online and check the eligibility criteria of each scholarship before applying. Pay close attention to the application process, which may require a separate application, essays, recommendation letters and other evidence of exemplary performance.
Local and Community-based Scholarships
Local and community-based scholarships can be a hidden gem in your scholarship search. These scholarships may have a lower applicant pool due to their more restrictive eligibility requirements, increasing your chances of success. For example, the Peter T. Buecher Memorial Scholarship is a $1,000 scholarship open to high school seniors or undergraduate students in Minnesota who play sports.
To find local and community-based scholarships, consult with your high school guidance counselors, college financial aid offices and community foundations. They can provide valuable information about scholarships that cater to your interests and achievements, giving you additional opportunities to fund your college education.
How to Successfully Apply for a Merit Scholarship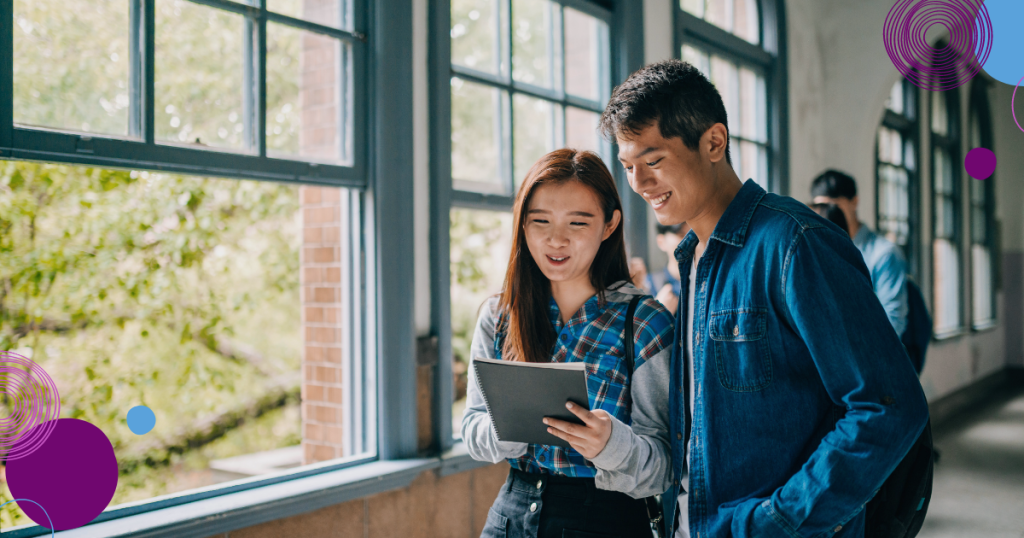 Applying for merit scholarships can be a competitive process, but with the right strategies, you can increase your chances of success. Next, we'll go over three key strategies for a successful merit scholarship application: selecting the right scholarships, crafting a compelling essay and gathering strong letters of recommendation.
By employing these tactics, you'll be better prepared to showcase your unique talents and achievements, making you a strong candidate for merit scholarships. Remember, the key to obtaining any scholarship is adhering strictly to the requirements. If you have any inquiries regarding a scholarship, it's essential to contact the scholarship coordinator for further information.
Now, let's dive into each strategy in more detail.
Selecting the Right Scholarships
One of the first steps in applying for merit scholarships is creating a prioritized list of scholarship opportunities. This allows you to allocate your time and effort effectively, ensuring you submit the most competitive applications possible. After creating your list, read the directions carefully, adhere to the instructions and finish the application, including any required essays, interviews, or additional materials.
When searching for local scholarships, make sure you consider those tailored to your individual qualities, such as your interests, achievements, or background. By focusing on scholarships that align with your unique strengths, you'll maximize your chances of being awarded the financial aid you need to pursue your college education.
Crafting a Compelling Essay
A compelling essay can be the key to standing out in a competitive pool of applicants. Start the writing process early, allowing yourself ample time to reflect on your experiences, research the scholarship provider's mission and purpose and seek feedback from others. Reading examples of successful scholarship essays can help you craft a personal and captivating essay.
In your essay, focus on any skills, talents, or unique experiences that differentiate you from other applicants, such as your personal experiences, achievements, or aspirations. By crafting an essay that showcases your unique qualities and aligns with the provider's goals, you'll increase your chances of securing the merit scholarship you desire.
Gathering Strong Letters of Recommendation
Letters of recommendation are a crucial component of most merit scholarship applications, as they attest to your capabilities and potential. Consider asking individuals who know you and your talents, such as teachers, coaches, high school counselors, extracurricular advisors, job supervisors or members of church or community organizations.
It's essential to submit your recommendation and nomination requests at least one month prior to application deadlines, and early submission is encouraged. By allowing ample time for your recommenders to craft thoughtful and compelling letters, you'll enhance your chances of securing the merit scholarship you seek.
Maintaining and Renewing Merit Scholarships
Once you've been awarded a merit scholarship, it's important to understand the requirements and strategies for maintaining and renewing your scholarship. By keeping track of renewal requirements and implementing strategies for continued success, you'll ensure you remain eligible for financial aid throughout your college education.
In this section, we'll discuss the importance of adhering to scholarship renewal requirements and share strategies for ongoing success to help you make the most of your merit scholarships.
Scholarship Renewal Requirements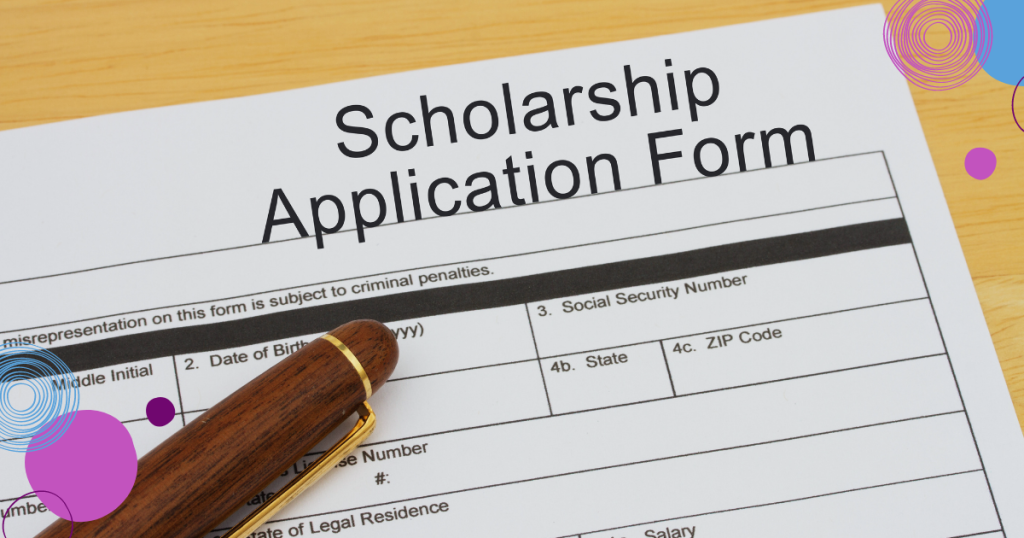 The renewal requirements for merit scholarships can vary and typically include maintaining a certain GPA, completing a minimum number of credit hours and demonstrating satisfactory academic progress. For example, a scholarship might require a minimum GPA of 3.0 and the completion of at least 12 credit hours per semester.
It's crucial to stay informed about the renewal requirements of your specific scholarship to ensure you remain eligible for financial aid. By diligently maintaining your academic performance and adhering to the established criteria, you'll be well-positioned to renew your merit scholarship and continue benefiting from its financial support.
Strategies for Continued Success
To maintain success with merit scholarships, it's essential to adhere to deadlines, maintain a high GPA and consider applying for additional private scholarships. By staying organized, prioritizing your academic performance and exploring additional funding opportunities, you'll increase your chances of continued success in your college education.
Also, don't forget to keep up with any continuing requirements from your school's financial aid office and participate in extracurricular activities that showcase your commitment and leadership abilities. By staying proactive and consistently striving for excellence, you'll be well-equipped to maintain and renew your merit scholarships throughout your college journey.
Navigating the Merit Scholarship Timeline
Consider the merit scholarship timeline when applying for and maintaining scholarships. Research application deadlines, notification timelines and acceptance timelines, so you're well prepared to submit competitive applications and manage your financial aid effectively.
Application Deadlines
Timeliness is paramount when applying for merit scholarships. Application deadlines vary with each scholarship, so it's essential to check the scholarship's website for their deadlines. For example, the GE Foundation Engineering Scholarship Program for Freshmen has a deadline of early May, while the Ronald McDonald House Charities Scholarship usually requires applications to be submitted by the end of January.
To ensure you submit your applications on time, start the application process at least four months prior to the earliest deadlines. This will give you ample time to collect the necessary materials, write compelling essays and gather strong letters of recommendation.
Notification and Acceptance Timelines
The notification and acceptance timelines for merit scholarships varies depending on the particular scholarship and the institution offering it. Generally, you can expect to hear back about your application one to three months following the submission deadline.
By being aware of these timelines, you can plan accordingly and ensure you're prepared to accept any scholarship offers you receive. Additionally, staying informed about the notification and acceptance timelines will help you manage your financial aid effectively and make well-informed decisions about your college education.
Summary
In conclusion, merit scholarships offer a wealth of opportunities for talented students to fund their college education while being recognized for their academic achievements and extracurricular involvement. By understanding the criteria and types of merit scholarships, researching and applying for the best opportunities and maintaining and renewing your scholarships, you can pave the way for a bright and successful academic future. So, go ahead and explore the top merit scholarships for 2023. Your journey to academic excellence and financial freedom awaits!
Frequently Asked Questions
What is a good GPA for merit scholarships?
Maintaining a GPA of 3.5 or higher is usually required to qualify for merit-based scholarships, and a GPA of 3.75 or higher will make you a very competitive candidate.
What award amounts might I expect?
Merit-based scholarships vary greatly but generally range from $1,000 at state schools to full rides worth as much as $35,000 annually. The Davidson Fellows Scholarship, one of the most competitive undergraduate scholarships in the world, awards up to $50,000. The average award amount is around $5,000, making this an excellent opportunity for students seeking financial support for their educational expenses.
Scholarships can be a great way to help pay for college, and merit-based scholarships are a great option for students who have achieved academic success. With the right research and application process, students can find scholarships that can help them cover the costs of their studies.
Does a merit scholarship mean a full-ride?
No, a merit scholarship typically does not provide full funding for tuition and other college expenses. While merit scholarships can help offset the cost of attendance, they are highly competitive and require applicants to demonstrate outstanding academic achievements or other talents in a specific field. Multiple partial scholarships could provide the funding you will need.
What is an academic scholarship?
An academic scholarship is a financial award given to students based on their academic achievements or other criteria such as financial need. These scholarships are typically provided to support the student's education and can be used for tuition, fees, books and living expenses.
---