February 24th, 2023 by IEFA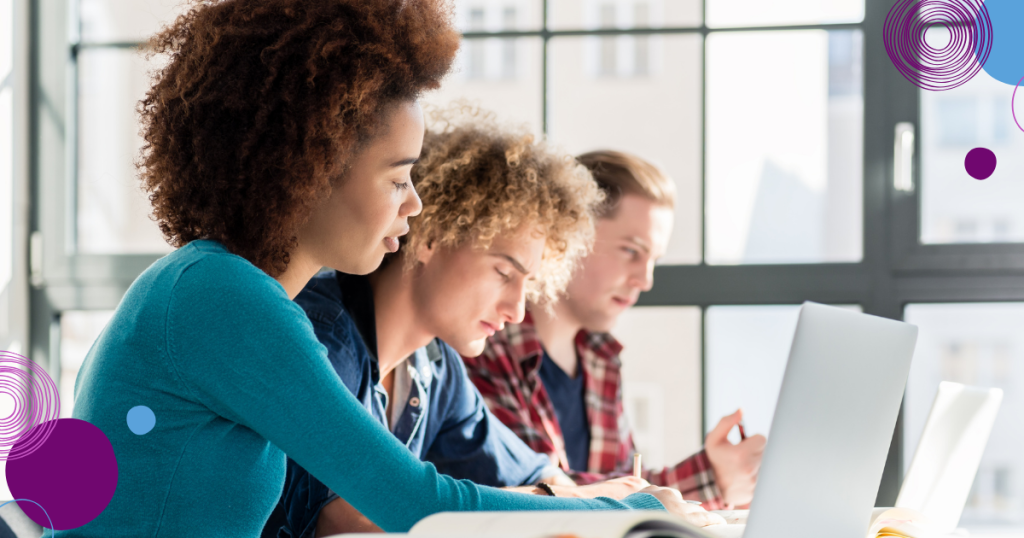 If you are planning to study abroad, you may be concerned about the costs associated with studying abroad. Some countries such as the U.S., the U.K., and Australia charge high tuition costs and living expenses.
Your study abroad programs can cost thousands of dollars. You may think this is out of your reach, but there are many ways to save money and plan a budget-friendly study abroad experience.
If you wish to travel abroad and save money, this article will offer some tips on how to make your journey abroad unforgettable – and affordable!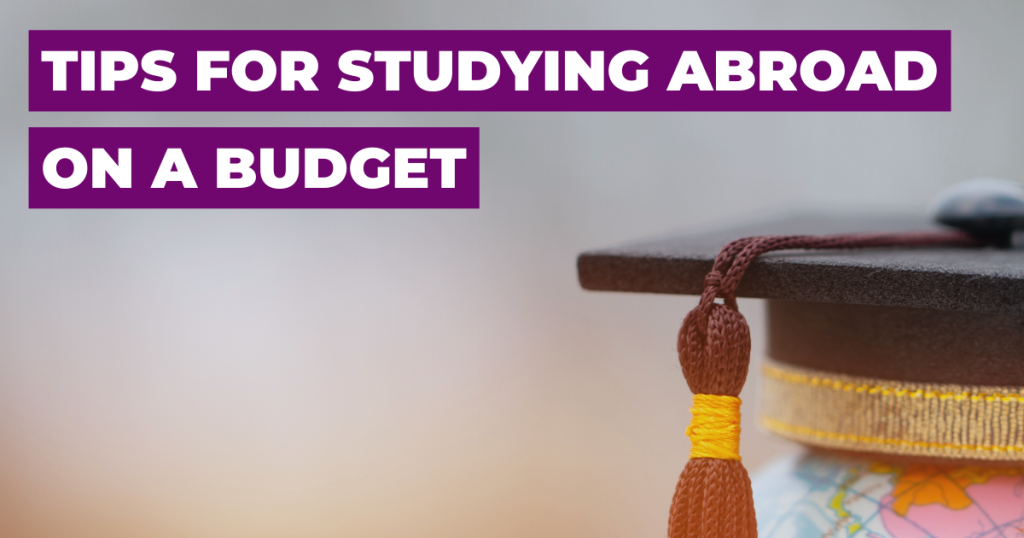 How much does it cost to study abroad?
For students who want to study abroad, the cost can vary depending on many factors. From your preferred course to the country you choose to study in, the cost of studying abroad can vary greatly.
But in general, if we consider the U.S. as an example, the average cost of studying is around US$30,000 per year. This includes tuition fees, living costs, and other miscellaneous expenses.
Costs can be even higher depending on the city you study in, the degree you are pursuing, and the housing you choose.
There is no simple answer to the question, "How much does it cost to study abroad?". However, understanding the costs of studying abroad and finding smart ways to save money can make your international education journey more affordable.
What are the costs associated with studying abroad?
Depending on the country and region you are in, your expenses can vary significantly. Living costs in a big city like London or New York will be much higher than those of smaller cities with less expensive rental prices and groceries. No matter where you study, during your time abroad there are a few common costs that you can expect including:
Tuition fees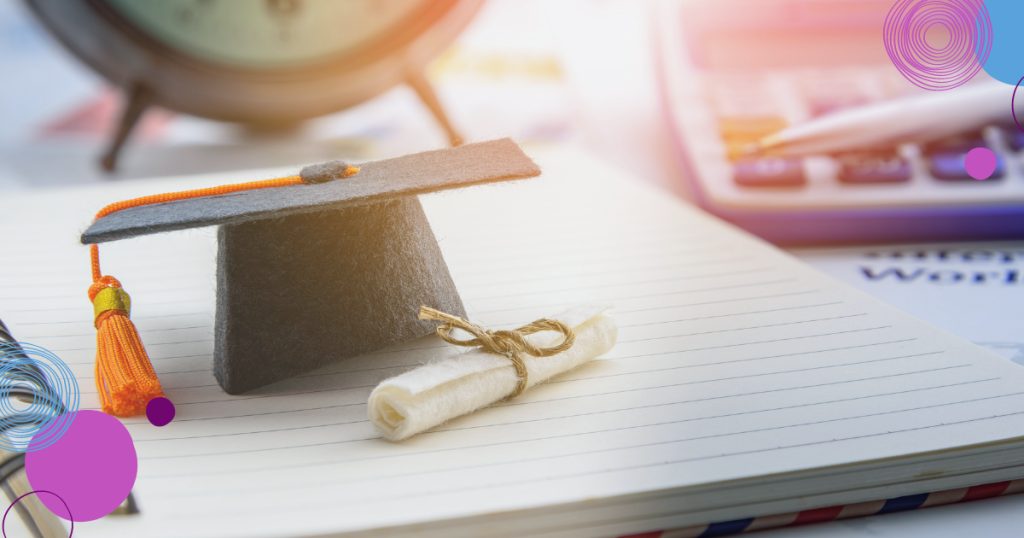 The cost of tuition fees for international students can vary between countries and universities, so make sure to do your research before applying.
In general, it can cost anywhere between US$5,000 – US$50,000 per semester depending on the course you choose.
Food costs
Food is another essential cost when studying abroad. Depending on what you choose to eat and where you shop, the prices can vary considerably.
Eating out may be more expensive than buying groceries and cooking yourself, so it's important to plan your meals accordingly.
Transportation costs
Transportation costs are also an important factor to consider. Depending on the city you are in, it can be expensive to use public transport or taxis.
Make sure you research local transportation options and consider investing in a monthly pass if available.
Study materials
Besides tuition fees, you will also need to factor in the cost of books and other study materials. The price of these can add up quickly, so make sure you search for the best deals when buying textbooks.
Miscellaneous and emergency costs
You don't want to get caught off guard while studying abroad, so it's always a good idea to have emergency funds ready in case of any unexpected expenses.
This can vary from emergency dental visits to medical bills, so make sure you have enough money saved up for these kinds of situations.
How can you make the most out of your study abroad budget?
Now that we know the costs associated with studying abroad, let's look at some budget-friendly ways to make the most out of your study abroad experience.
Look for scholarships and grants
One of the best ways to balance costs with available funds when studying abroad is to apply for scholarships and grants.
Many universities offer financial aid and other programs to help international students fund their study abroad experiences, so make sure you do your research and take advantage of these opportunities.
Look for cheaper accommodation
On-campus housing is the cheapest option when it comes to accommodation; however, it is sometimes not the most suitable choice.
You can also look for off-campus housing if you are looking for a more affordable and flexible option. You can share a room with your fellow students or look for cheaper apartments in the city.
Eat homemade meals
Eating homemade meals can help you save a lot of money while studying abroad.
Cooking your meals is not only more affordable, but it's also healthier and allows you to explore different cultures through food.
Dining out even a few times per week can add up greatly over time, so learning how to cook some local dishes is a smart way to save money while living abroad.
Utilize student discounts
Most cities offer discounts for students who are studying abroad. Be sure to take advantage of these offers whenever you can and look out for free events or activities in the city.
These deals can include anything from discounts on new gadgets, cheaper books, discounted transportation, and even free food.
Find a part-time job
Finding a part-time job while studying abroad is a great way to not only make some extra money, but also gain valuable work experience.
There are many ways to earn extra funds, including tutoring, working in cafes or restaurants, or interning for a company. In addition to covering your expenses, this can also lead to new career opportunities.
Most colleges allow their international students to work part-time and have programs in place to help them find jobs. If your visa allows you to work part-time, it's an option you'll want to consider.
Create a budget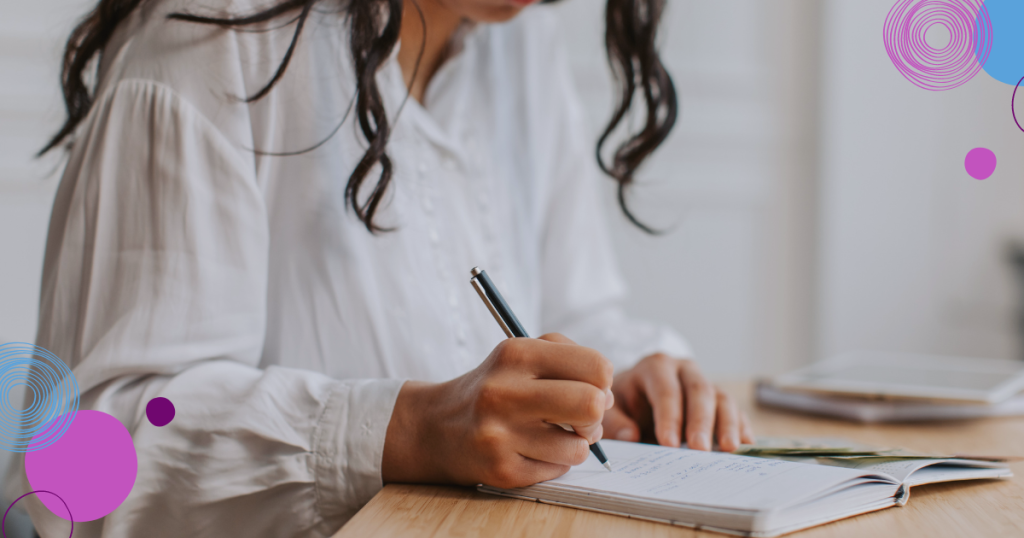 Budgeting will not only help you with your college journey but also in life.
Create a budget plan and stick to it while you are studying abroad. Track your expenses, set limits on what you can spend, and save money whenever you can.
By having a clear understanding of your financial situation, you will be able to make the most out of your study abroad experience.
Use second-hand items
There is no point in spending hundreds of dollars on new clothes, books, or other items when you can buy second-hand ones for much less.
You can search online for used items or ask your friends if they have any items to sell or donate. This is a great way of saving money while studying abroad and it also helps you create a more sustainable lifestyle.
---
By following the tips above, you can save a lot of money while studying abroad. With a bit of creativity and planning, you will be able to make the most out of your study abroad experience without breaking the bank. Make sure to do your research and take advantage of all the opportunities available to you. Good luck!
Other Interesting Posts:
---
February 24th, 2023 by IEFA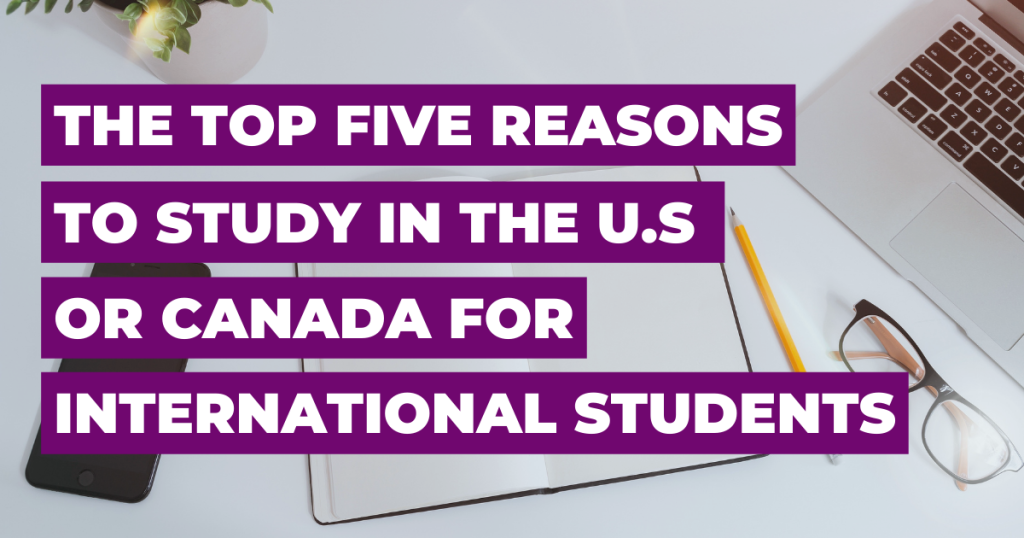 For international students who are looking for an outstanding educational experience, there is no better place to study than in the U.S. or Canada.
Both countries offer an excellent quality of life and a wide range of educational opportunities. In addition to that, a degree from a university in one of these two countries can give you an edge over competitors in the job market.
So if you are considering studying abroad in Canada or in the United States, here are the top five reasons why you should:
1. Quality Education System in Canada and the U.S.
Both the U.S.and Canada are the home of some of the top universities in the world. From the University of Toronto in Canada to Harvard University in the U.S., both countries have excellent educational systems that offer students a quality education with access to research facilities.
When studying in the U.S., you have the added advantage of a wide array of educational institutions to choose from, from small community colleges to large universities. Canada also offers students a great selection of universities and colleges with an emphasis on providing quality education to all.
The programs and courses offered by universities and colleges in the U.S. or Canada are of such high quality that employers from all over the world look to hire graduates from these countries.
2. Better Job Opportunities for International Students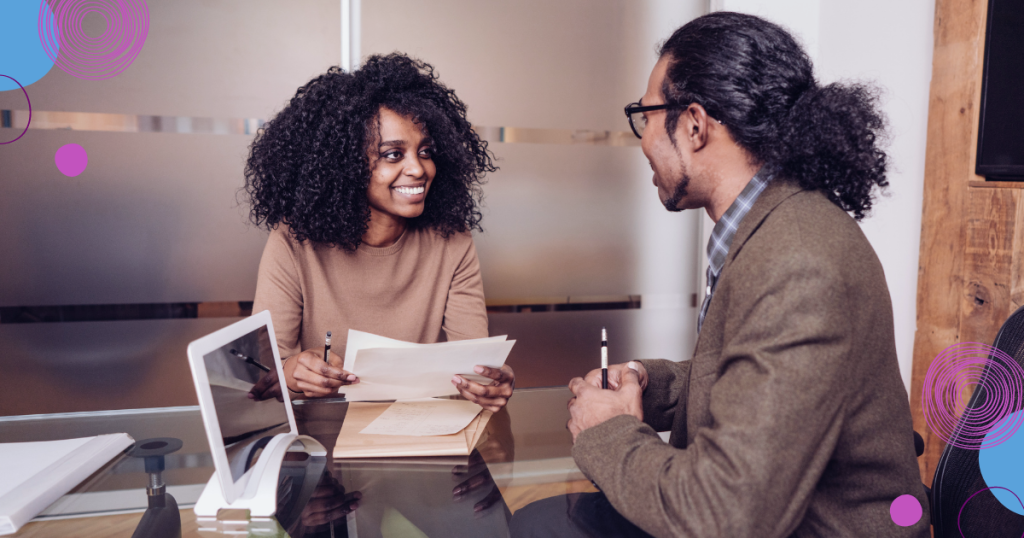 One of the main advantages of studying in the U.S. or Canada is the potential to gain better job opportunities after graduation. Graduates with a degree from an American university are highly sought after, especially if they have additional international background and experience.
Similarly, graduates from Canadian universities also stand out as some of the most qualified individuals for various jobs in the corporate world. The quality of education and the wide variety of choices available make it easy for students to find a job that suits their skills and interests.
3. Cultural Experience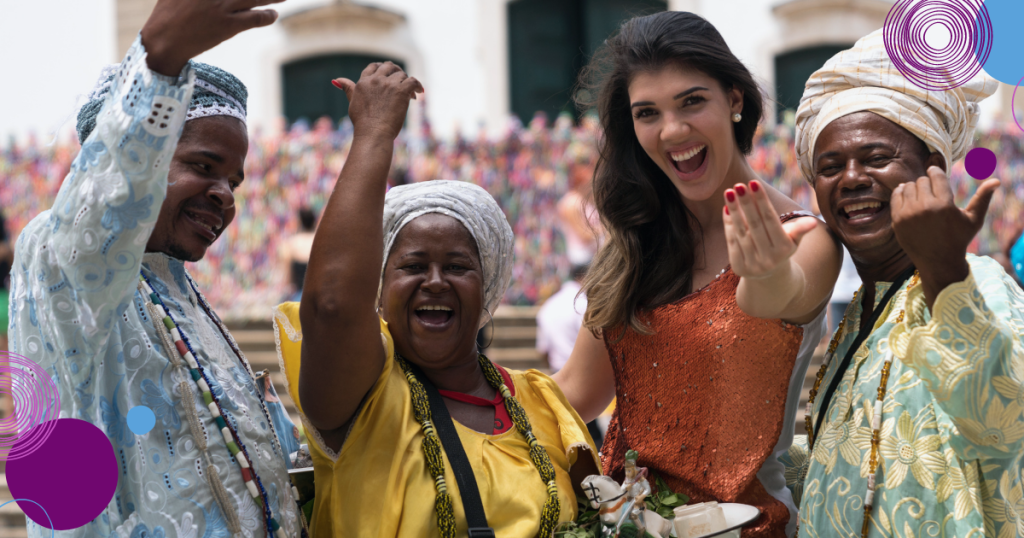 Thousands of international students decide to apply for study abroad programs in the U.S. and Canada for more than just an education. The two countries are also home to some of the most diverse cultures in the world, with a variety of different ethnicities living side by side.
Even though the cost of living in these countries is higher than in other countries, the cultural experience alone makes it worthwhile. Studying in the U.S.or Canada can be highly beneficial, as it exposes you to different cultures and beliefs and helps you understand how different people think.
4. Scholarships and Grants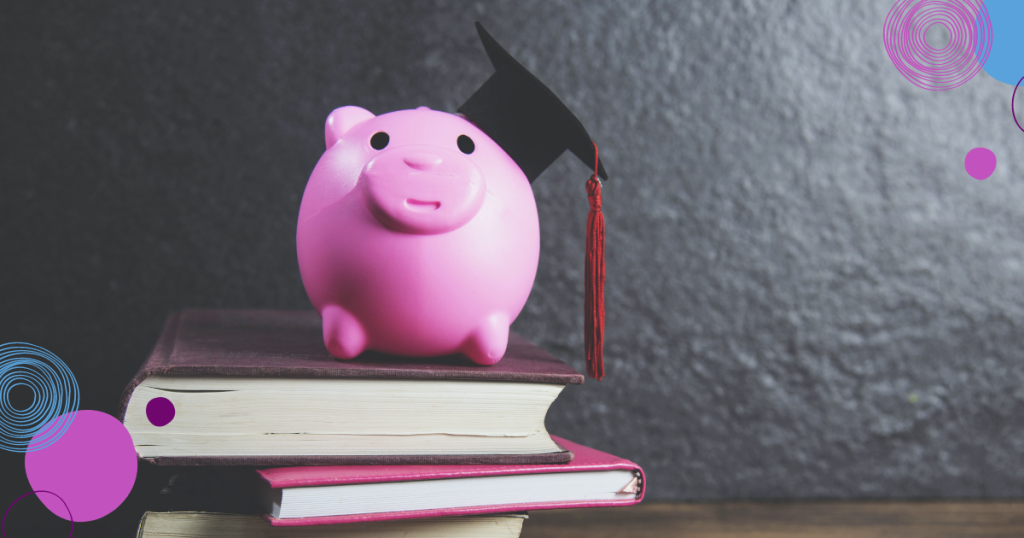 One of the best things about studying in the U.S. or Canada is that there are many scholarships and grant programs available for prospective students. These scholarships can help you pay for tuition fees, living expenses, travel costs, and other expenses related to your education.
The availability of these grants makes it easier for international students to study in these countries without worrying about finances.
One of the most popular scholarship programs for international students in the U.S. is the Fulbright Program, which offers graduate and undergraduate scholarships to students from all over the world.
Similarly in Canada, you can find scholarships from different sources, such as the Canadian government, universities, and other organizations. It is important to research and find out what scholarships are available for you as an international student.
5. Great Experience
What makes a person more complete and successful is experiences, not just qualifications.
Studying in Canadian or American universities can provide you with a memorable experience that will help you grow both academically and professionally. The excellent educational system of these countries provides students with ample opportunities to learn new skills and gain knowledge that they can use in their future careers.
To get the most out of your experience in these universities, take full advantage of the extracurricular activities and events that are offered. These activities can help you develop valuable social skills, build networks, and enhance your knowledge.
This way you will not only receive a high-quality education, but you will also gain invaluable experiences that will help you in the long run.
---
Studying in the U.S. or Canada can be one of the best decisions of your life, as it provides you with an opportunity to grow academically and professionally while experiencing different cultures. Studying abroad brings loads of opportunities and can help you become the best version of yourself. Therefore, take this opportunity to explore new cultures, gain knowledge, and make lifelong memories!
Other Interesting Posts:
---
February 23rd, 2023 by IEFA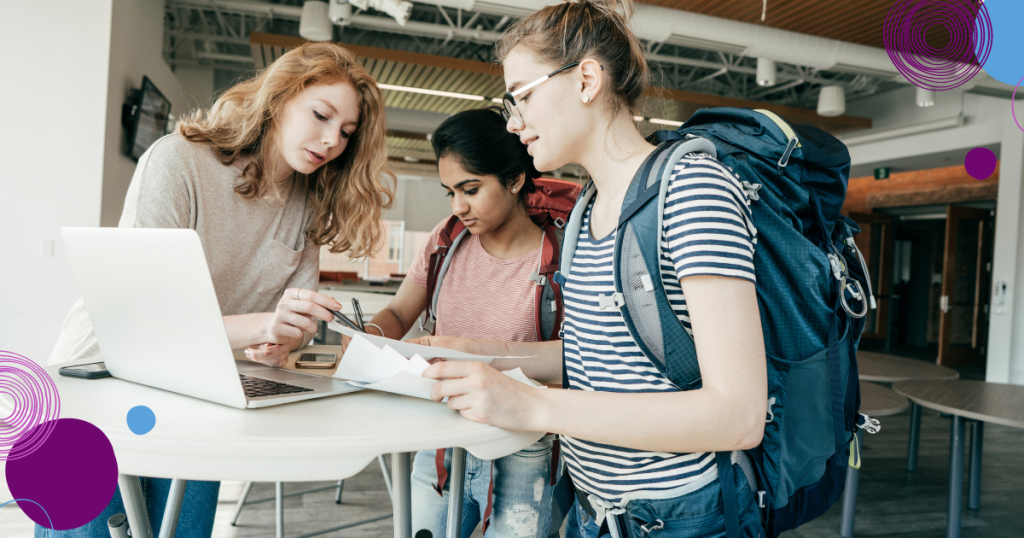 For international students who want to get a quality education, financing can be a major concern. If you plan on studying in a foreign country, the costs can be a huge obstacle.
However, if you know how to find the right resources and opportunities, you can take some of the stress out of financing your education and make studying abroad a reality.
In this article, we will be sharing the top three things every international student should know about financing their education. If you are an international student looking to finance your education abroad, keep reading.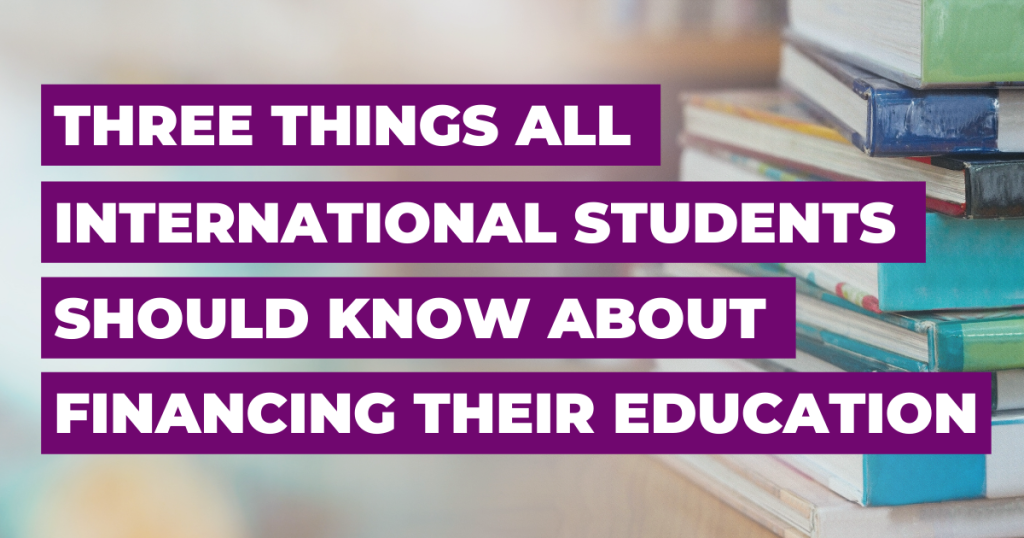 1. Apply for multiple grants and scholarships.
Grants and scholarships are the most affordable way to finance your education and are designed to help students of all backgrounds with their educational funding.
In many cases, you can search for grants and scholarships that are specific to your country, university, or field of study. Make sure you apply for as many as you can – because the more applications you have, the greater your chances of being awarded one.
There are no restrictions in regard to how many grants and scholarships you can apply for. So make sure to research your options thoroughly so that you don't miss out on any great opportunities.
Why grants and scholarships? They're a beneficial form of funding for international students because they do not have to be repaid.
2. Apply for a government education loan first, then private student loans
Sometimes, grants and scholarships can't pay for all of your educational expenses. This could be because the amount of money awarded is limited, and often not enough to cover the entire cost of your education, or because scholarships to study in a foreign country can be highly competitive.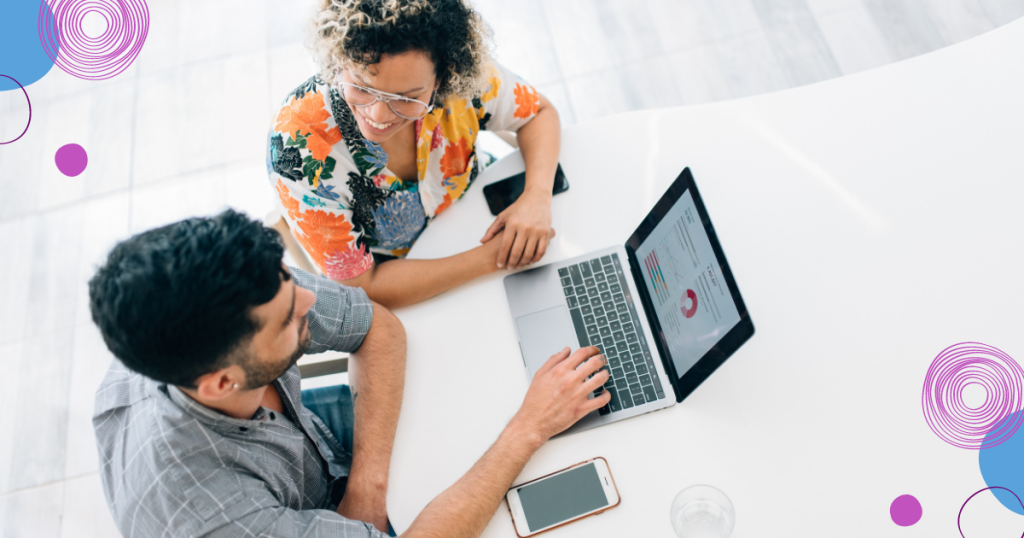 That's especially the case for full grants and scholarships – which are very competitive indeed – as you must meet certain criteria to be considered eligible for them.
This is where education loans come in. The amount of the loan will be determined by factors such as the cost of attendance at your university and your credit history and finances. There are mainly two types of loans: government or federal education loans, and private student loans.
As you might guess by the names, private student loans are offered by private institutions. In many cases, the interest rate for private student loans is higher than for government education loans.
Government loans usually have highly competitive interest rates. These student loans should be a priority because of the low-interest rates they offer. But they may not be available to all students.
You should check whether your home country offers this type of funding for international students, because you are unlikely to qualify for government backed loans at your destination.
So, if you need additional funds for your educational expenses, make sure to apply for a government education loan from your home country first, if they are available, before considering any private student loan options.
If you still need extra loans for your education, then it's time to consider private student loans.
The great thing about private international student loans is that they are available to many students, from many countries, studying at many schools. Getting an education loan to cover the costs of your time abroad can be an excellent investment in the long term, so don't be put off by the repayments.
3. Work on your academics
If you are planning to study abroad, you need to ensure you're getting excellent grades in school. Many grants and scholarships are awarded to international students with exceptional academic performance.
If you want to increase your chances of getting a grant or scholarship, working on your grades is the key. There are many opportunities out there for students who excel in academics and have excellent GPAs.
There is a correlation with loans, too. While many lenders require a cosigner in order to approve the loan, there are some that base their decisions on other criteria. In some cases students taking on MBAs, Masters and STEM degrees – courses that are often highly competitive and require excellent academic standards just to be accepted – are more likely to be approved for an education loan without the need for a cosigner. Find out more about the loans you could be eligible for here.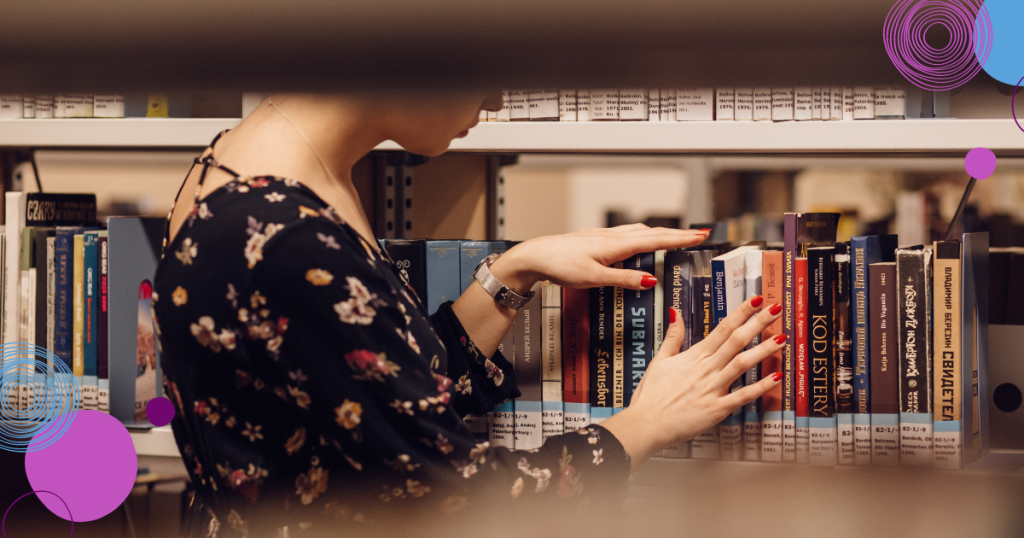 Don't forget to work on your communication skills, leadership skills, and any other skills that are relevant to your field of study as well. These extra activities will help you stand out from the crowd and increase your chances of receiving a grant or scholarship.
---
These are the top three tips for international students who are looking for funding. Study abroad programs are expensive so you must take all the steps necessary to find the best option for you. We hope this article helped you understand how you can reduce the burden. Make sure you take advantage of all the resources available to you when looking for grants or scholarships. There are websites dedicated to helping international students find grants and scholarships, so make sure you do your research. Good luck!
Other Interesting Posts:
---
February 14th, 2023 by IEFA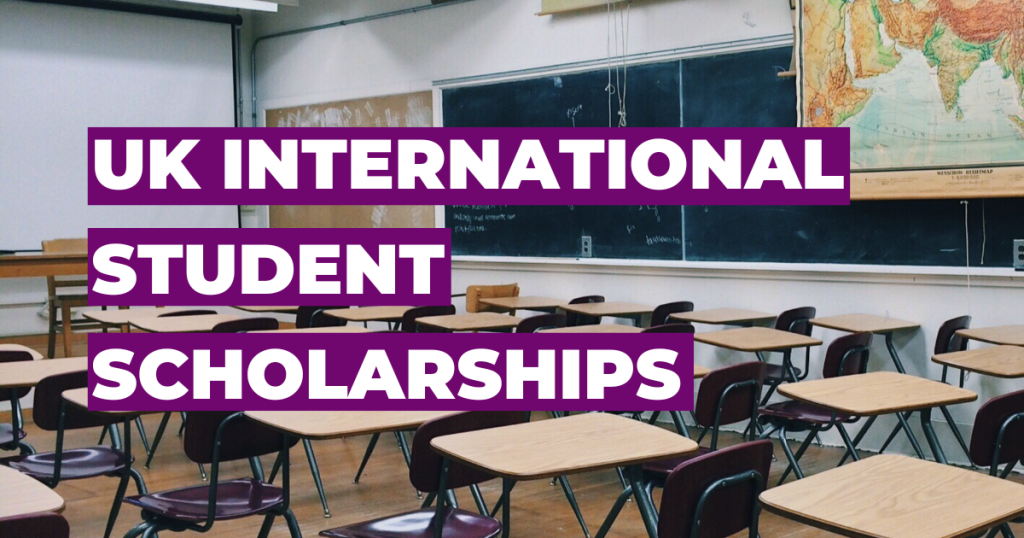 The UK is one of the most popular international study destinations around the world and is widely known for the availability of scholarships on offer. International students in the UK can access numerous scholarships for both undergraduate and graduate courses in many fields of study.
These awards can provide valuable financial assistance towards tuition fees and other living costs to help make studying in Britain a reality. Scholarships can be awarded based on academic excellence, leadership potential, or financial need.
If you are planning to study in the United Kingdom, you should definitely look into some of these scholarships:
1. The Chevening Scholarship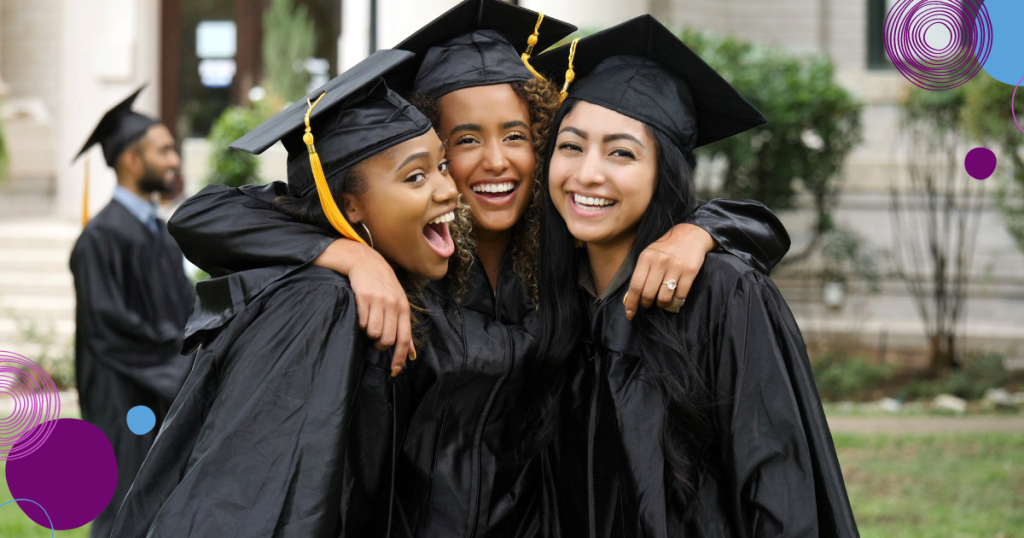 One of the top international scholarships in the UK is offered by the Chevening – the UK government's international scholarships and fellowships programme. This world-renowned scholarship, supported by the government and administered through its diplomatic posts worldwide, provides comprehensive funding for a full year of postgraduate study at any British university.
Students who receive these scholarships are chosen by British Embassies around the world. These students are both academically outstanding and demonstrate a strong commitment to their community.
2. The Commonwealth Scholarship
The UK's commonwealth scholarships are open to international students from all Commonwealth countries except the United Kingdom itself. These scholarships provide full tuition fees, a living allowance, and other benefits for one year of study in the UK.
The high cost of study and living in the UK often makes it difficult for international students to pursue their studies; the Commonwealth Scholarships are designed to pay for the cost of living and studying in the UK.
The scholarships are funded by the UK Department for International Development (DFID) and administered by universities in the UK. Recipients are chosen on a competitive basis through an open call for applications from eligible Commonwealth countries.
3. Oxford Pershing Square Scholarship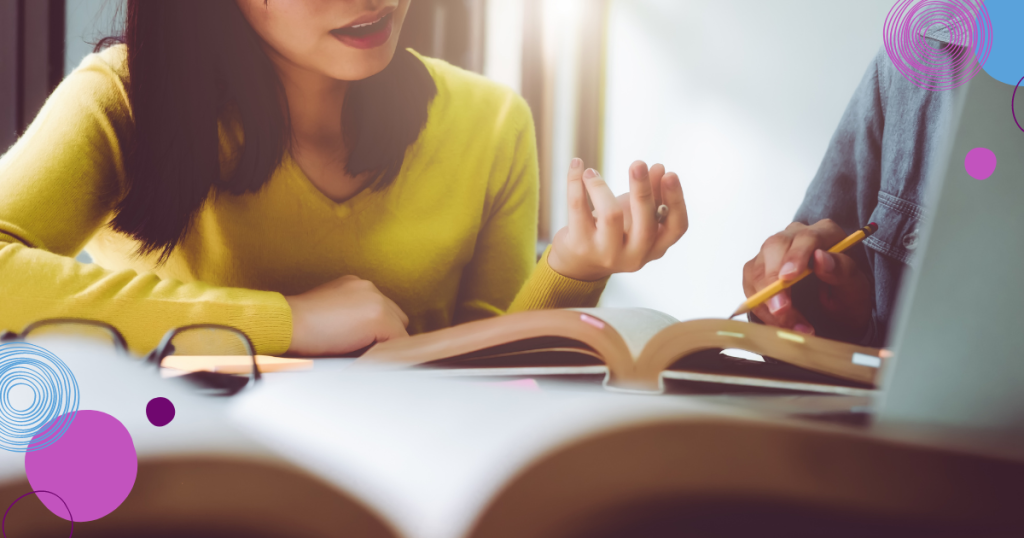 The Oxford Pershing Square Scholarships are offered by the University of Oxford and funded by the Pershing Square Foundation. It is open to international students who are enrolled in a one-year postgraduate course at the university, and is a fully funded award that covers tuition fees and living costs. Recipients of this scholarship also receive additional benefits like mentoring, internship information, and networking opportunities.
At the University of Oxford, this scholarship is awarded to international students who demonstrate outstanding academic potential and leadership skills.
4. Gates Cambridge Scholarship
The Gates Cambridge Scholarships are offered by the University of Cambridge and funded by the Bill & Melinda Gates Foundation. It is open to international students who are enrolled in a full-time postgraduate course at the university.
It is a fully-funded award that offers £18,000 per year, including health care, travel costs, and other benefits. The scholarship also provides mentoring and access to exclusive events. Students can apply for a Gates Cambridge Scholarship if they demonstrate leadership potential and a commitment to making a difference in their community.
5. University of Bristol International Scholarship
The University of Bristol offers a range of scholarships to international students who are enrolled in postgraduate courses at the university. The scholarships are funded by the university and provide full tuition fees, living costs, and other benefits.
Students can receive between £6,500 and £26,000 depending on the course they are enrolled in. The scholarships are awarded based on academic excellence, financial need, and leadership potential.
6. Imperial College London International Scholarship
The Imperial College London offers a number of scholarships for international students in undergraduate and postgraduate programs.
The college offers partial tuition fee waivers, plus funding to cover living expenses, travel costs, and other financial needs.
Eligibility requirements vary according to the type of scholarship being applied for, but all require that you have excellent academic performance and demonstrate financial need.
Students can receive up to £22,900 per year depending on the scholarship for which they are applying, and the course they are studying.
Studying abroad can be an expensive endeavor, but fortunately there are a number of international scholarships available in the UK to assist aspiring students. Whether you're looking for support with tuition fees or course-related expenses, these six scholarship opportunities might provide just what you need – so don't hesitate to seek them out.
---