April 26th, 2019 by Al C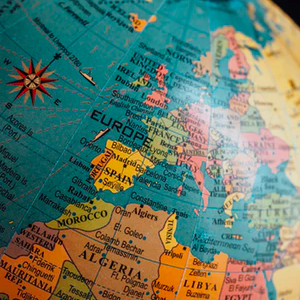 Sponsored by educations.com
Deadline: April 2020
educations.com believe that students who study abroad become the next generation of globally-minded leaders – and they want more of you to do it!
They're offering a scholarship of up to €5000 to help cover your tuition fees and get you one step closer to your next great adventure.
What's the scholarship about?
The scholarship will be awarded for the fall/autumn semester and is open to students from any country who will be studying a master's degree abroad at a European university or school.
Eligibility:
To apply for this scholarship, you must:
Have applied (or will apply) to a university or school within Europe
Have applied (or will apply) for a master's-level degree starting in the Fall/Autumn semester
Be studying the degree program in Europe specifically (not online or in another country)
Meet the entry requirements for the university or school, including:

Hold a valid undergraduate (bachelor's) degree
Meet language requirements for the program

Hold or be eligible to apply for a relevant study visa (if applicable)
Be studying abroad in a country that you were not born in or do not currently reside in.
The ideal candidate:
Globally-minded and interested in other cultures
Motivated and inspired to positively change the world
High academic achiever with consistently outstanding grades to prove it
Involved in extra-curricular groups and activities
Excited to begin your adventure and share your story with the world!
Get more details on the €5000 Scholarship to Study a Master's in Europe and how to apply.
---
March 5th, 2019 by Al C
Win $1000 & turn your project into a product
Don't miss your chance to participate in this exciting 3D printing competition for international students!
Show 3D HUBS how you used 3D printing to realize your innovative engineering or design project.
They're looking for inventors, entrepreneurs and creative talents who push the boundaries of 3D printing to solve real-life problems.
They're accepting submissions in five categories:
Product Design
Robotics
Sustainability
Transportation
Healthcare
The deadline for submissions is June 30th
All submissions must present a physical product or prototype. Whole or part of the design must be fabricated through a 3D printing process. We accept submissions from both individual contributors and teams. All contributors must be either current students (in secondary, undergraduate or postgraduate education) or recent graduates that have completed their studies after July 2018.
The awardees will be selected by a panel of experts based on certain selection criteria. The winner of each category will receive:
$1000 in grant funding to support their project
Exposure to a global audience (powered by 3D Hubs)
Technical support to turn their idea into a product
The five finalists of each category will receive a copy of The 3D Printing Handbook and an official finalist certificate.
Apply at internationalscholarships.com
Find more resources at our blog and at IEFA.org
Not for you?
---
February 28th, 2019 by Al C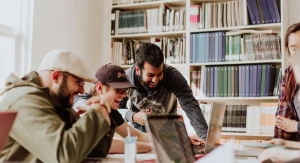 Global Citizen Scholarship
Deadline: April 15
Students at select schools can apply for the Global Citizen Scholarship – a $5,000 award granted to students from any country studying in the US and Canada.
Eligibility for Global Citizen Scholarship:
The student must have been accepted or enrolled at a full-time program at a U.S. or Canadian school that is an MPOWER Partner College or University
For study at a U.S. partner college or university the student must have one of the following immigration statuses: F1 visa status, Green Card holder (permanent resident) status, or a DACA recipient status
For study at a Canadian partner college or university the student must have one of the following immigration statuses: permanent resident or Canadian study permit holder
The student must be 18 years or older
How to apply:
Visit internationalscholarships.com for application details and to apply for the Global Citizen Scholarship.
Selection:
Winners of the Global Citizen Scholarship will be selected based solely on their short essay response. Essays will be judged based on (1) grammar, vocabulary, and clarity, (2) creativity, and (3) insightfulness and power of story. Scholarship essays will be judged blindly by an unbiased committee.
For the latest information about international scholarships please visit InternationalScholarships.com.
Find resources to support your international education on our resources page.
Read our latest blog posts on the International Financial Aid and College Scholarship blog.
---
February 18th, 2019 by Al C

International Student Taxes – International students in the United States are required to file a tax return every year. The deadline in 2019 is April 15th.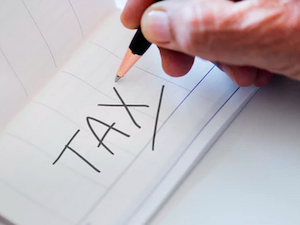 All students and their dependents must file a form 8843 (one form per person).
If you have received any income in the last calendar year then you will most likely Form 1040NR-EZ also.
How to file your taxes as an International Student
There are a number of ways that you can submit these forms:
You can do it yourself because the forms are all available online from the IRS. This means you can print them off, complete them for each family member and submit them directly to the IRS directly for processing.
Do it yourself (with help). InternationalStudent.com has created an online IRS Form 8843 Wizard that pre-populates the Form 8843 automatically for you. You can enter all your details into the web form for them to pre-populate Form 8843 with all your details. Just check it over, sign and date it and send it to the IRS for processing.
Or you can seek Expert Tax Advice. InternationalStudent.com has partnered with Sprintax who provide expert tax advice and assistance (for a fee). You can contact them directly for assistance or advice. This is especially helpful for more complicated tax returns.
Filing your taxes is not optional.
Every international student and their dependents (including spouses and children of all ages) must file their tax if they were in the US during the previous calendar year.
Although it may seem difficult to file your tax return, there are a number of resources to help you comply with the law and your visa regulations.
Find out more at our partner site: InternationalStudent.com
And as always there's much more International Financial Aid and College Scholarships information at iefa.org and on the blog. And you can contact us or check out our partners for further information.
---
October 24th, 2018 by Juncal Caballero

University of Arizona
Deadline: April 1st
Looking to study at the University of Arizona (UA) but can't afford the tuition? This is your chance! The UA is offering Tuition Awards to international students that go from $4,000 to $24,000 per academic year.
The University of Arizona is one of the United States' most respected public research institutions. The UA provides more than a world-class education, they help students develop the necessary skills of discovery, research, and creativity and that's why you can't miss this opportunity to study there!
What's the scholarship about?
In recognition for students who exhibit an outstanding academic performance, the University of Arizona offers the International Tuition Award which offers $4,000 – $24,000 per academic year for freshman, and $5,000 per academic year for transfer students.
Eligibility:
International applicants whose primary language is not English, or who attended school in a non-English speaking country, must prove English proficiency.

Must verify your lawful presence as described under Arizona's Proposition 300.

Semesters without lawful presence verified will be lost and counted against the scholarship's total eight semesters.

Awards are for undergraduate studies only.

In addition to the criteria above, submit a complete application and all required documents.

Scholarship recipients must accept their award by paying their enrollment fee by May 1 for freshmen and by June 1 for transfer students.

Sponsored students are not eligible. However, if sponsorship is for years two – four only, a one time award may be applied per the charts above.

Non-degree seeking, exchange, and conditionally admitted students are not eligible.
If you meet the criteria, be sure you submit your application on time for the next fall semester!
Get more details on the University of Arizona International Tuition Award and how to apply.
---
September 8th, 2018 by Juncal Caballero

The 2018 InternationalStudent.com Travel Video Contest
Deadline: October 9th
The InternationalStudent.com Travel Video Contest is back and is open for entries until October 9th! If you are planning to become an international student or if you are already one, this contest is a great opportunity for you! Keep reading to get all the details about the InternationalStudent.com Travel Video Contest!
What is it about?
You will need to create and submit an original video before the deadline to be considered for a $4,000 grand prize. One lucky winner will receive the grand prize and their very own blog on InternationalStudent.com. There will also be a second place, third place and a viewers' choice winner. The grand prize winner will be announced on November 16th.
To be eligible you must be 18 or older and already enrolled or planning to enroll in college or university outside of your home country. If you are currently studying outside of your home country, your video must describe any trip you would like to take. If you are not currently studying outside of your home country, your entry must describe your proposed study abroad.
Your video must be created specifically for the current InternationalStudent.com Travel Video Contest with a maximum length of 4 minutes.
Make sure you read the full list of rules and regulations before you enter. You would also want to check the tips & tricks section and view the past winners, as well as see who will be judging your video.
Get more information on how to enter the 2018 Travel Video Contest!
---
July 6th, 2018 by Juncal Caballero

Westbon
Deadline: October, 15
Westbon is the first lending platform for international students in the U.S. Based in Chicago, they specialize in providing auto loans and personal loans for their customers, who have always been an underserved group due to their lack of a Social Security Number (SSN) and credit history.
Westbon is dedicated to assisting international students in their pursuit to study in the United States and is always amazed by how vibrant and talented the international student community is.
To help international students further pursue their dreams in the U.S., Westbon has established a scholarship program for international students who are on F1 Visa in the United States. Regardless of your fields of study, Westbon is happy to offer the assistance you need for your college studies in the United States.
Eligibility
To qualify, you must be:
International students on F1 Visa with valid I20

Undergrad, master students all welcomed to apply

All nationalities and majors are welcomed to apply

Minimum GPA 2.70 out of 4.00 or equivalent

Online application form

L20 & Transcript

Supporting documents if necessary
What are they looking for?
Applicants who have the excellent achievement and great potential in academic, extracurricular activities or social fields.
Academic
Applicants who excel in their study with demonstrated academic performance.

Please provide your most recent transcript. Supporting documents like recommendation letters from your professors or supervisors are recommended but not required.
Adventurous/ Creative
Enthusiastic travelers who have seen and witnessed the true beauty of the world.

Talented artists and designers who have an amazing, stunning portfolio.

Adventurers who have an amazing story to tell.

It all depends on your experience and endeavors.
Social Impact/ Leadership/ Entrepreneurship
Candidates who have entrepreneurship spirit, a significant social impact, or the ability to influence others in a positive way.

Candidates who have shown leadership in extracurricular activities or won recognition within the international student organization and communities.
All undergraduate and master program students are welcome to apply. You can find further details here.
---
May 24th, 2018 by Juncal Caballero

Trendhim Aps
Deadline: November 1st
The Trendhim Scholarship was created to empower and support the future of ecommerce superstars, and each year Trendhim Aps supports one or more students by providing them with €2.000.
The Scholarship was founded to cover costs associated with ecommerce education or projects, which can cover travel expenses, conference fees, meals, or school attendance.
Eligibility
To be eligible to apply, you can be from anywhere in the world and be any age. You also must be studying one of the fields below:
Fashion

Marketing

IT

Sales

Organizational Design
PhD students can also apply for the Scholarship. It is expected that the person(s) receiving the support subsequently offers a brief description of the results accomplished or abilities obtained with the help of the scholarship.
How to Enter
In order to be considered, your education or project for which you're seeking funds should be related to ecommerce.
You are expected to submit a proposal in which you clearly explain what the funds will cover, along with a budget. Name, address, and telephone number must be included. Then, submit your proposal to csr@trendhim.com.
Get more details on this scholarship and how to apply here.
---
March 23rd, 2018 by Juncal Caballero

Full Sail University

Deadline: Applications must be submitted prior to the desired start date
Full Sail University is an American private, for-profit university located in Florida. Full Sail is dedicated to helping creative students follow their dreams in the entertainment and media industry. With students from over 65 countries, 110 world-class recording studios, and many spacious film soundstages, Full Sail's innovative and accelerated style of education provides a unique real-world education in film, music, animation, video games and recording arts.
Full Sail University is offering students the opportunity to  apply for the Full Sail Global Achievement Scholarship, which is designed to encourage and develop future international entertainment and media professionals throughout the world.
What is it?
Through the Global Achievement Scholarship, eligible participants may receive up to $5,000 toward the tuition of their Full Sail campus degree program. If you are interested in attending Full Sail University and applying to this scholarship find more information about it here.
Eligibility
To be eligible you must:
Be a non-US citizen or non-permanent resident, as defined by Full Sail University.

Applicants must have applied for one of the following immersive campus degree programs: Computer Animation, Creative Writing, Digital Arts & Design, Entertainment Business, Film, Game Art, Media Communication, Music Business, Recording Arts, Show Production, or Sports Marketing & Media.
How to enter
Complete and submit the Global Achievement application, and an original 250-word essay on "How My Full Sail Education Will Help Me Achieve My Career Dream" prior to the first day of class.

The Global Achievement Scholarship application must be submitted to the Full Sail Scholarship Committee prior to the desired start date.

To apply for this scholarship, please contact your admissions representative.
Get more details on this scholarship and how to apply.
---
January 25th, 2018 by Juncal Caballero
Aussiewritings
Deadline: May 15, 2018
If you think you've got skills when it comes to writing then you won't want to miss the Aussiewritings Writing Contest where you'll have the chance to win up to $1,000.
What is it about?
AussieWritings.com is pleased to announce its first essay contest among participants from all around the globe. To encourage passionate writers, there will be money prizes:
First prize – $1,000
Second prize – $800
Third prize – $600
There is also a special prize of $200 for the most compelling and thoughtful essay. Winning essays will be published on AussieWritings.com and promoted throughout its social media.
Eligibility
All participants who are passionate about writing regardless their location, age or nationality are welcome to participate.
How to enter
You need to write an essay, answering to any of these questions:
What is the greatest achievement of mankind?
How technologies have changed our lives.
Pros and cons of compulsory education.
When writing your essay, consider the following:
Length: Keep your essay between 800 and 1000 words.
Originality: Your final piece should be unique and written all by yourself.
Language: English
Submission format: Your file should be saved as a doc., docx., or pdf. and named Essay_Contest_(your surname). Example: Essay_Contest_Smith
The number of entries: You can submit a few essays if you would like to.
Participation Cost: Free.
Send your essays in through email before May 15th, 2018. Winners will be announced on May 31st, 2018 on AussieWritings.com. You can find further details here.
---