March 25th, 2021 by Al C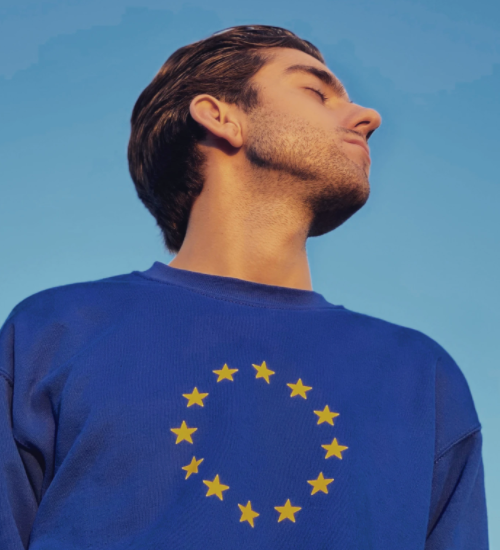 When you plan to study abroad, considering a European university might be a great idea for your higher education. Some European universities are amongst the best public universities in the world. You will have a huge variety of subjects to choose from. Also, some European universities have lower tuition fees and the cost of living may be lower in Europe than you may find at home. Some European universities don't even charge tuition fees at all, and many offer scholarships to attract non-EU students.
Germany and Italy are two of the most popular countries when it comes to international students studying abroad. The UK, Spain, Poland, The Netherlands, Austria, Switzerland, and France are hugely popular among international students as well.
Europe has a huge variety of cultures, is rich in history, mysteries, and many more things to explore. When you study at a European university you'll get the chance to explore beautiful places, learn languages, and experience different cultures, visiting famous and historical monuments and sculptures. It will be the journey of a lifetime.
Now, when we talk about the educational benefits there are numerous reasons to study at a European university. Europe has some of the finest colleges in the world and you can study your undergraduate degree, master's degree or postgraduate level program. You will have the benefits of low tuition fees and living costs, and a wonderful quality of life as well. You will have a multicultural environment to study, and most colleges offer English-taught programs, too.
Which European countries are best for international students?
When we talk about Europe, influential art, architecture, history, and culture are the most common things that come up in our minds. Every country has its own specialties. You can add a world-class education to this list, too. Even some universities and colleges are famous all over the world. Tuition fees are low compared to many other countries. Some colleges don't even charge any tuition fees at all. Countries like Germany, Italy, Spain, the United Kingdom and France are famous for their educational benefits and programs.
Germany
Germany is one of the best countries to study in Europe. Whether you choose to study in Berlin, Munich, Frankfurt, or any other German city, there are multiple colleges available for international students. German colleges are particularly famous for their Business and Management courses. They also offer all the other undergraduate and postgraduate courses you would expect as well.
The best part is, German public colleges don't charge any tuition fees to international students. The only exception is the Federal State of Baden-Wurttemberg. There you might have to pay a tuition fee of $3,500 a year. But otherwise, german citizens and international students can study at German universities without tuition costs.
Italy
Italy is one of the most popular tourist destinations in the world with many historic cities. Italy also welcomes thousands of international students every year. If you are interested in architecture, history, art and design or social studies, Italy is probably the best country for you.
Amongst the top most popular destinations, Italy is one of the cheapest countries. You can take advantage of low living costs, low annual tuition fees, excellent teaching, and a multicultural study atmosphere. You will also get the chance to visit beautiful cities and enjoy some of the world-famous Italian cuisine.
Italian colleges are also some of the cheapest for international students. The average cost of public universities for an undergraduate course is around $1,100-$5,000 per year and the cost for a postgraduate course is around $1,800-$6,000 per year. Private universities can charge up to $24,000 per year.
Spain
Spain is also famous for its rich history, beautiful environment, warm climate, and low cost of living. Spain also has some of the most prestigious universities in all of Europe. Madrid is famous for its wonderful social life but it is a relatively expensive city, however there are many alternatives.
Of course, Spain is a popular country if you are taking Spanish Language courses. Spanish universities are also well known for many other study programmes as well, such as Law, Arts, Humanities, Finance and Marketing, and many more. Spain has beautiful cities and places to explore.
For sports fans, La Liga is one of the greatest soccer leagues in the world. You can enjoy watching it with your friends at the weekends.
The average costs of tuition at public universities for an undergraduate programs is around $900-$2,500 a year and the cost for postgraduate studies is around $1,500-$5,500. The average living expenses in Spain would come to around $12,000-$16,000 per year.
France
France is arguably the most visited country in the world. France has countless things to explore. Cities like Paris, Strasbourg, Lyon, and Marseille are some of the most famous cities in France. Symbols such as the Eiffel Tower, The Louvre, and The Cathedral of Notre Dame are some of the things that you can explore while you study in France.
French universities are world-renowned for quality education in Fashion Design, MBA, Sociology, Marketing, and Law.
The average cost of public universities for an undergraduate course is around $3,200-$5,000 a year and the cost for a postgraduate course is around $4,000-$7,000. On average costs of living in France are around $11,000-$16,000 per year.
Study in Europe as an American student abroad
Thousands of non-EU students, including American citizens, apply for degree courses, PhD level courses and exchange programs at Europe's outstanding colleges and amazing universities every year. Because the average living costs and average tuition fees are low compared to back home – certain European countries are amongst the most affordable countries in the world to live and study in, making them an obvious choice for non-European students.
Foreign students are welcomed and there is a huge variety of courses available at world-class universities, making it a hugely popular study destination. There are plenty of options available for graduate and postgraduate students alike. Every country has its own advantages and specialties. Most offer English medium academic programs, so international and American students can easily understand all the classes.
Countries such as Italy, France, Spain, Ireland, Germany, and the UK are some of the most famous destinations among American students.
American students who choose to study in European countries will have the journey of their lifetime. Thousands of historical places to visit, world-famous cuisines, multiple cultures, low living costs, and many more reasons. Europe has some of the top-ranked colleges as well. All the international colleges have either partial or full English taught programs for their international students.
Doing your master's or bachelor's degree in a European college is probably the best step if you choose to study abroad. With great academics and a multicultural environment, your life will be completely changed for good. You just have to make sure you carefully understand all terms and costs to study in European colleges.
Don't forget that there are many funding opportunities for you if you are studying abroad. As an American citizen you should definitely fill out the FAFSA to gain access to federal funding for your university tuition fees. There are also private international student loans and many international scholarships for students that you can apply for at www.iefa.org/scholarships.
---
February 15th, 2021 by Al C

Whether you want to start your university or college journey, or further your studies beyond undergraduate level with a higher degree, an international scholarship program might be just the thing you need to make your dream of international education become a reality. An estimated $7.4 Billion is awarded in scholarship funds each year. That might seem like a lot, but less than 10% of scholars are lucky enough to benefit from a scholarship opportunity. It can therefore get quite competitive which is why this article will show you how to find international scholarships the right way.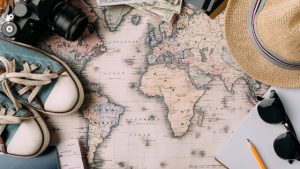 A scholarship is a financial aid gift that is awarded to someone for them to cover some of the costs of their education at university. There is no need to pay back the money the scholarship providers pay you.
Thanks to technology and the wonders of the internet, it is now easier than ever to find scholarship programs to study abroad. There are a lot of scholarship opportunities available online that you can take advantage of. You could be searching scholarship sites today and by next month you could be on a flight to Sydney, Sao Paulo or San Francisco.
Of course, it's not an easy process, you have to put in the work. But if done right, you should have a fair chance of getting a college scholarship to put towards your tuition fees and education expenses.
---
1. Figure out what you want and plan for it first
Planning is the key if you want to do anything right. This is also true if you want to go abroad and study. This is therefore the first step you should take on your scholarship search.
One thing you will notice immediately when you start your search for scholarships is that they each come with different conditions. While some are micro – scholarships of just a few hundred dollars, others will pay for a full semester abroad, or you may even find full ride scholarships that essentially cover all of your expenses. Some look at your academic achievements, while others require you to have something special besides your grades.
You should write a list of what you are looking for exactly. This is in terms of location or locations you'd like to study, majors or specific fields of study you are interested in, financial flexibility, culture diversity, and so on. This will make it easier for you to spot the most suitable offers, prioritize the most ideal options and allocate your time and efforts accordingly.
You'd be surprised how many people miss great opportunities due to being disorganized.
2. Do your research
Few opportunities come to you without you chasing them down in life. If you want to find the right academic scholarship, you should be ready to dig. There are more than 25,000 universities in the world and around 1.7 Million private scholarships that are awarded each year. Your job is to find the right scholarships and the institutions they can get you into.
You can break this process into three sections; browser searching, social media searching, and direct inquiry. Google is very broad, so the best way to do your search is to start broad and narrow down to where what you're looking for.
Broad searches
You can start with a simple "How to find international scholarships," like you probably did to get to this article. Bookmark or save the offers that look interesting and actionable.
From here you want to start searching for opportunities that are related to your interests like:
Scholarships for studying in USA OR,
Scholarships for Medicine students.
You also have to save any interesting offers along with their requirements.
Specific searching
A detailed search is likely to give you the least options, but it will have the most relevant results. To get the best offers, you have to try thinking outside the box. For instance, Instead of just taking all results, use google and social media platform filters to refine your search. You can start by going to the scholarship search tool at internationalscholarships.com for a start. They have helped thousands of students around the world so far.
You can also take a shortcut by filtering your results. For instance, you can filter your results by date to find the most recent offers, considering that you will find the most recent scholarships for international students that haven't yet been found by other applicants.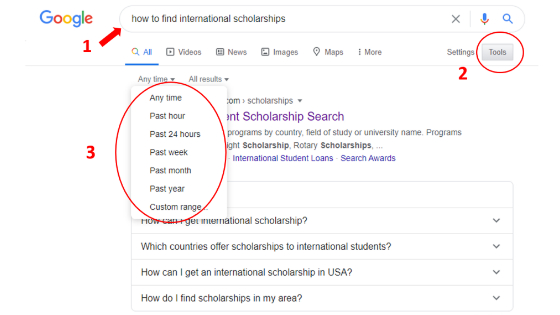 Direct inquiry
You can also get the answers you are looking for directly from the source. Through your research, you should be able to find a lot of contacts and connections. This allows you to directly call the institutions you find, contact the scholarship funders or education counselors, and build relationships with other people who managed to study abroad through scholarships.
After all this, along with asking and searching the right queries, you should have a clear picture of what's available, what the requirements are, and how it aligns with what you want personally.
3. Apply as if your life depends on it
At this stage, you start writing your scholarship applications. This will probably take the most effort and time to do. This is where you'll be writing, searching for documents, drafting and redrafting scholarship essays, and getting sleepless nights.
As mentioned above, there are different types of scholarships for international students. Knowing each type will increase your chances of writing an application that convinces whoever is reading it. It's easy for the administrators to tell when an applicant has done their research and when they haven't. So make sure you write a separate application that is specific to each program.
Here is a brief breakdown of the main types of scholarship available each year:
Academic and merit-based scholarships
Based on your GPA (Grade Point Average) or other test scores such as the SAT, ACT or similar which you may have to take to qualify. The requirements will vary depending on the provider.
Special Interest or Field-of-Study Awards
Based upon your chosen academic subject or sometimes a particular area of interest such as Arts or Drama
These are awarded to students in the most financial need of assistance.
You have to do your research on these as you can find grants and awards from institutions that are looking for someone like you already. Submit your applications in time and be sure to follow the application process to the letter. In-fact, just try to do everything way ahead of time so you don't have to rush at the last minute.
4. Stay alert for responses
My athletics teacher always said, "Even if you're far ahead of the others, you're not a winner before you cross the line."
Online meetings and communication
These days a lot of universities, colleges and sponsors like to see you or at least talk to you before they decide if you're the right person and that you meet the eligibility requirements. Thousands of people might apply for the same funding as you, so award administrators are right to do their due diligence and make sure before a decision is made.
Sometimes they do background checks on social media. This means that you have to make sure all of your online profiles communicate the message in your application. You don't have to start making big changes on your profile, but your application should not have information that can be easily contradicted.
Quick responses
Always be on the lookout for replies that come in. This will help you to respond quickly. The last thing you want is to lose your chance because you responded too late. As they say – the early bird catches the worm.
5. Choosing an offer
If you get an offer – congratulations! If you get more than one offer and have to decide between them you've done a fantastic job of all the steps above!
When choosing between options, you have to go back to the beginning and think about why you applied in the first place. Is there an offer that already aligns with what you were looking for?
For example, was there a specific international university you wanted to attend, or a particular experience you wanted to have? Maybe you had a specific goal or destination in mind.
You need to do your research here as well. Talk to admission counselors, ask questions of your peers, find related institutes, contact the embassy for the country you want to go to, and get a full picture of all your offers.
Once you have made a choice, don't just ignore any other offers. Contact them to let them know that you are grateful and inform them that you have made other plans. After all, they were willing to help you.
Good Luck!
The last piece of advice that I'll give you is that going to a different environment and experiencing new things is amazing. Just make sure you don't get too carried away and forget about your main priorities. Have a healthy balance between everything that you do.
With all this, I'm sure you now have a clear picture of how to find international scholarships.
All the best in your pursuit.
---
January 28th, 2021 by Al C

Yes, it can be stressful when you're planning to study abroad. There are many perfectly understandable reasons to feel stressed or anxious. Tuition fees are high, you've got food costs, study materials, transportation, health insurance, and lots of other expenses.

Even the currency exchange rate can be a concern.

When you don't have enough financial means you might consider taking out a student loan. Paying back the student loan can add another layer of stress. But still millions of students can be found at international colleges every year.

Students find ways to manage their financial situation and complete their education in international colleges.
Here are some budgeting tips for students who want to study abroad:
Tuition fees and other expenses:
The tuition fees are probably the most expensive thing you will face when you plan to study abroad. The yearly cost can reach up to five figures and for some private colleges it can even reach up to six figures (USD). The Financial Aid Office or Admissions Office at your college of choice will have up to date information about their tuition fees.
But tuition is not the only cost to consider, living abroad involves other expenses like transportation, phone bills, health insurance, food expenses, holiday expenses, accommodation and more. When we talk about the cost of accommodation, most colleges provide (or at least offer) dorm rooms to their international students. But you can still choose to live off campus — alone or with a group of people. The rental cost for private accommodation will depend on the location you choose to live in. 
It will be cheaper if you choose to live in a dorm. You can save money because you won't have to pay for electricity, water, and internet bills as they will be included in the cost. You can also save money because you will be living on the college campus and therefore probably won't have additional transportation costs.
Part-time jobs:
Depending on your visa status you might be allowed to have a part-time job while studying. When allowed students can typically work for up to 20 hours a week during the semester and full-time during holidays and semester breaks. This could be a useful source of income to help you with your daily expenses.
Take advice from international student advisors:
Most international colleges have a dedicated advisory office for international students. They provide students the necessary advice so they can manage their experience — including their finances. They help students with budget plans, part-time job information, and other related information. It is a good idea to get their advice before making any decisions relating to your finances.
International student loans:
Although they might seem like a golden opportunity, remember that paying back your international student loans can cause stress and worry for some students. Getting an International student loan should usually be your last port of call for additional funds. We suggest you first look for financial aid and scholarships from schools and other sources. If you still find a financial gap after exhausting all the other sources, this is the time when international student loans come in handy. 
Summary:
If you focus on your education and keep an eye on your budget, you'll be able to enjoy completing your education at an international college. Try to avoid unnecessary expenses and focus more on savings. Here are a few examples of how you can save money: Use a bicycle to avoid transportation costs, try to cook your food at home rather than eating in a restaurant, so you can avoid food costs. Most importantly take advice from school advisors, they can assist you with your budgeting.
At the same time, look for ways to make the most of your time as a foreign student, take part in activities and explore your home away from home while you can.
---
November 6th, 2020 by Al C

CAN INTERNATIONAL STUDENTS GET SCHOLARSHIPS?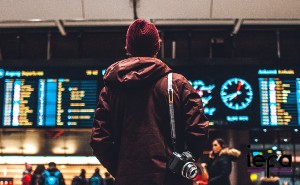 Many colleges and universities around the world offer scholarships for international students as part of their financial aid packages. If you're studying outside of your home country, you should definitely see if there are scholarships for international students available at the school you will be attending.
An international scholarship will help to offset the cost of attendance at a university abroad.
More than one million international students study at U.S. colleges and universities every year. With many more studying in other countries around the world, too.
Universities and private sponsors offer a wide array of programs with various amounts for tuition and fees. Many schools offer international student scholarships in order to attract a diverse range of students to study at their institution.
Getting a study abroad scholarship can make a huge difference if you want to study in another country. Why? Because the majority of schools often have two levels of tuition fees. One for residents of the state or country you study in, and the other for non-residents. Without additional financial aid it is difficult to afford an international education.
Can International Students Get Full Ride Scholarships?
Full ride scholarships pay the cost of tuition in full – plus, other expenses like fees, meals and housing.
In the US alone, according to the Fulbright Commission, over 600 universities offer scholarships worth $20,000 or more to international students. Around 250 schools in the US offer 'full ride' scholarships.
The Rotary Peace Fellowship is one example of a full-ride scholarship for international students. This scholarship covers tuition, fees, housing and travel costs. It also covers internship and field study expenses. It is for international graduates who want to pursue a master's degree in areas related to peace, conflict prevention and resolution.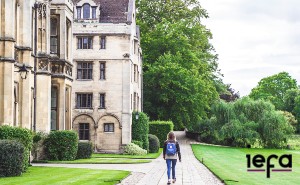 How can I apply for an international scholarship?
The process of applying for an international scholarship will vary from one school to another – or if you are applying with an external sponsor. There is some paperwork to complete in order to apply. As a student from another country, this may be complex as depending on your destination country you may need to fill out forms that are not in your native language.
In many cases you'll want to make sure to practice your English writing skills if you are applying to attend school in an English-speaking country.
It is quite common for scholarship applications to require an essay to be submitted along with the paperwork.
Before you apply, do some research on the values held high by your intended school. Apart from good grades many schools are looking for students with character. Leadership, experience in work or as a volunteer, and good communication skills are also highly valued.
Do your best to communicate all of the above in your application and adhere to any special requirements the school or sponsor has. And make sure you stick to the application deadline as a late entry will not usually be considered.
For listings of scholarships for international students, see IEFA.org.
How can I get free scholarships to study abroad?
Many study abroad programs around the world offer scholarships. You should look for nonprofit organisations in your field and check your university website for their undergraduate and graduate scholarships listings.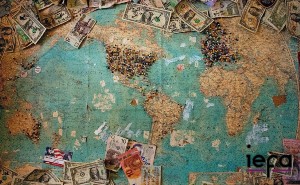 The types of scholarship program available might depend on your status – whether you are studying abroad for a semester or full degree. Your status as an undergraduate or graduate student also plays a role in the type of scholarship you may be eligible for.
In any case, the majority of international scholarships do not charge any application fees – if you are applying for a private scholarship and are asked for a payment up front in order to secure the scholarship, you should be very cautious and ensure that this is a reputable organization – be wary of scams targeting vulnerable international students.
Which countries give scholarships to international students?
Many countries have universities that offer scholarships to international students.
The United States is one of the most popular with students from other countries. But if you are an American and want to earn your degree abroad, there may be options too – just as if you are an international student in any country.
For example, if you want to study in China there are Chinese government scholarships.
There are tuition-free public universities in Germany. Norway, Australia, Sweden are other countries that encourage international students to study there through incentives such as scholarships.
Find an extensive list of scholarships at IEFA.org/scholarships.
US Citizens studying abroad: Can You Get Financial Aid For Studying Abroad
International Student sin the US: Financial Aid For International Students in the US: Explained
---
October 19th, 2020 by Al C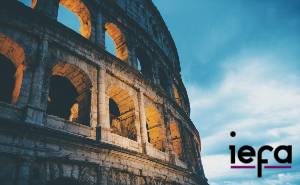 If you're a student from the United States, you could be eligible for financial support through the standard federal FAFSA program, meaning studying at a foreign university may not be as difficult to finance as you'd imagined! You might want to study abroad as part of an exchange program for a semester or an academic year, or even for your undergraduate degree or as a graduate student.
Do you have a dream of studying in the UK, France, Germany, Italy or somewhere else?
What is FAFSA?
Technically the "Free Application for Federal Student Aid" is the Federal Student Aid system operated by the US Department of Education.
Every year, many thousands of US students and permanent residents complete the FAFSA application forms to check their financial aid eligibility for their higher education. These could be grant programs or loans (or both). Of course the main difference between a grant and a loan is that you have to repay the loan.
Can you use FAFSA to study at an international school?
Yes! Federal Student Loan funding can be used to pay for your studies at an international school!
There are roughly 750 institutions outside of the US (about 600 in Europe and the rest in other countries) that have been approved by the US Department of Education to use federal funding or to defer other study loan payments. Unfortunately federal grants (i.e. Pell Grants) through this program are not eligible for study abroad.
Whether or not foreign universities are eligible for federal loans is decided by the US Department of Education. There is an official list of recognised international schools. You can find it at studentaid.gov.
Which universities in Europe are on the list?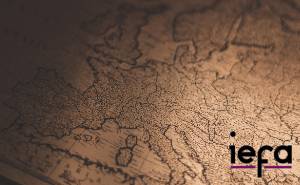 Europe is home to some of the world's most famous and most historic universities like Oxford and Cambridge in the UK and many around the continent offering high quality education and wonderful international experience. It's an incredibly popular destination for international students from the US and around the world. Many universities are eligible for study abroad funding. You can find out if the school you choose is eligible by looking at the US Department of Education list, or checking a site like InternationalStudentLoan – because if a school is approved for private student loans then it must be approved for federal loans. Don't forget that you must also be attending an approved program at the school.
Are there alternative funding options to the federal program for your study abroad experience?
If the Federal Student Aid isn't enough or you don't qualify, maybe you can get a study abroad scholarship or student loan from a private sponsor or lender – these are some of your financial aid options. Study abroad scholarships, grants and similar awards may be available directly from schools or private institutions. Loans may be available from private lenders, but in order to be eligible for private loans, a school must be eligible for FAFSA loans first.
You should speak to the financial aid office to find out what support the school offers to their international students.
Check to see if your chosen university is approved for FAFSA, and if they aren't ask them if they offer financial aid packages or private loans for international students or know of any lenders that do.
Things to consider:
Cost of living. Living expenses vary greatly from country to country and within different regions. It's a good idea to do your research in advance to decide if you really can afford an international education. Speak to a financial aid advisor at your destination school as they may be able to provide estimated living costs.
Exchange rates. Varying exchange rates can have a huge impact on your funds as a small change can have a big impact. Uncertainty around COVID-19 and Brexit have proven that nothing should be taken for granted, and local issues may have an impact on how far your money goes if the exchange rate changes significantly.
Interest rates. You will want to be aware of the interest rates, and of course, the repayment terms that apply to your loan.
Health Insurance. If you're studying at an international school then your regular travel insurance just won't cut it – you should look into international student insurance and make sure you have a plan that covers all of your needs.
Tuition fees. The tuition fees both for undergraduate students and those on graduate programs can vary hugely depending on the school and from your home institution if you're enrolled in the United States. Speak to your financial aid advisor to get a clear estimate of the total cost of enrolment and your financial aid options.
Credit cards. It's unlikely that a credit card will be a primary source of financing study abroad, but it is a good idea in an emergency – whether you have one from a US bank or if you are able to apply for a local account.
Bank accounts. It can be difficult at first to open an account overseas, but your university should be able to advise and help, and there are a growing number of online-only or app-based bank accounts in Europe that international students can access. 
Scholarship opportunities:
You should see if there are study abroad scholarships offered by your chosen school and private scholarships – you can search these at internationalscholarships.com
Find a loan:

Read Next: How to find study abroad scholarships
---
September 2nd, 2020 by Al C

We don't need to tell you that despite COVID-19 impacting in-person classes, exams and plans for just about everyone around the world, International Education doesn't stand still for long. We're excited about the start of the Fall Semester 2020.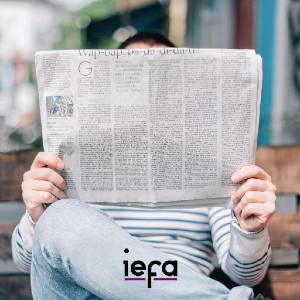 Here's our roundup of some of the news in International Education that caught our attention August:
PEO International Peace Scholarship Awarded
Paramita Choudhury, a second-year doctoral student at the University of Arkansas, has received the P.E.O International Peace Scholarship. P.E.O. is a philanthropic organization with the mission to help women support their educational goals through loans, grants and scholarships. One of the goals of the P.E.O International Peace Scholarship is to foster a better understanding among the peoples of the world. Paramita will receive $6,000 for tuition and expenses related to her research in dental anthropology.
Texas Student Recieves Department of State Scholarship to Study Hindi
Josh Mysore, a senior at the St. Mark's School in Plano, Texas, has been awarded a National Security Language Initiative for Youth Virtual Summer Intensive full scholarship to study the Hindi language this summer.
Josh is one of 500 students selected from roughly 3000 applicants from across the United States who will study a foreign language this summer as part of a virtual exchange.
Nigerian ballet dancer inspires youth
Daniel Owoseni was told that as an African he was not eligible for an international scholarship. Despite this setback, he taught himself ballet through YouTube, and 3 years ago set up his very own dance academy.
This story should inspire you not to give up, even when things are hard!
---
Want more? Get our monthly newsletter.
Read about How to find international or study abroad scholarships for 2021 or Studying in the United States vs. Canada
---
If you need additional funding for your international education, a loan may be the perfect solution:

---
August 27th, 2020 by Al C

Who Provides Study Abroad Scholarships?

Scholarships can come from many different sources and you're typically eligible to receive more than one form of financial support. Review the guidelines for each scholarship or award to see what opportunities you qualify for.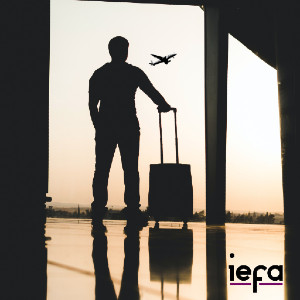 There are various sources of funding for the financial aid, such as:
Schools and Universities
Governments
Organizations
Businesses and Foundations
Private donors
Sponsoring institutions may be run or influenced by people who have studied abroad themselves and because of that they truly understand the value of experiencing an international education.
The availability of scholarships for international students will vary from country to country. Whichever scholarships you apply for, remember to be patient and persistent – as the application process and decision-making can take time. That being said, scholarships are an excellent way to help you finance your study abroad dreams.
What Can a Study Abroad Scholarship Cover?
Depending on which of the many scholarships you decide to apply for and who is sponsoring it, the terms of the scholarship, and what it can be used to pay for (and what it can't be used for) can vary greatly.
Most scholarships are supposed to cover your basic cost of studying. This might include the cost of tuition, registration fees, books, and other school-related costs. With some scholarships, a portion of living costs may also be covered, such as the cost of food and accommodation (sometimes referred to as "room and board".
Some international scholarships are much less strict. They will award you a sum of money which you can put towards your studies however you feel is appropriate depending on your circumstances. Of course that doesn't mean you can just spend the money on whatever you like, it should all be used to fund your education – not for social activities or any other purpose. The difference is that you're more in control of your own budget and can use the financial aid as you see fit.
It's important to think about when the study abroad scholarship money will be released to you. Funds are most commonly paid out in a lump sum before the start of the fall semester, but in some cases, may be paid out in instalments over the course of the year. In the case of a study abroad scholarship that is paid out in instalments, in order to keep receiving the payments you may be required to maintain a certain level of academic merit.
Scholarships can be either paid to finance office of the school or to the student directly. Your school or the sponsoring organization will have their own procedures for when scholarship funds will be awarded. You should ask in advance so that you're able to work out your budget effectively.
Scholarships for Undergraduate Students and Graduate Students
Whether you're an undergraduate or graduate student, there may be different funding options for you, so remember to explore all the options.
How to Find Scholarships to Study Abroad in 2021
For huge numbers of students, the idea of studying abroad is incredibly exciting and interesting. They want to experience a different culture first-hand, work on their communication skills in a foreign language, or just explore the world as an international student.
Depending on the destination you choose and the type of program you enrol in, it can either be really expensive or could even save you money. But finding a study abroad scholarship to study abroad can reduce the overall cost, otherwise for some, the dream of studying at a school overseas may be out of reach.
To find scholarships to study abroad, first think about the destinations and courses that you are interested in. Contact the schools that you would like to attend to see what aid is available for international students, and use the IEFA.org scholarship search for the latest list of available scholarships.
Related Content
Studying in the United States vs. Canada
Financial Aid For International Students in the US: Explained
10 things you need to know about international student loans
---
June 24th, 2020 by Al C
In this video we break down all the Financial Aid Opportunities for International Students in the US.
If you're specifically looking for a loan, then you can use the tool on our site to see if you are eligible.

If you're looking for a scholarship, then you can search through our database on our Scholarships Page.
The United States is the world's top destination for international students.
It's also the most expensive. International students have to pay for tuition, room & board, transportation, books, and supplies – and students may not have all that money saved in advance.
So how can international students pay all these expenses? It's not easy, but you can realise the dream of studying in the US with hard work and some financial aid.
Getting Financial Aid from the US Government
The U.S. government gives international students limited financial support. But while most foreign citizens are not eligible for government student support, the U.S. Department of Education states that:
"Many non-U.S. Citizens qualify for federal student assistance. Don't assume you can't get help because you're not a citizen."
Under certain circumstances, non-citizens may be eligible for U.S. federal funding. If you are applying for an international student visa, you may be eligible for the U.S. government-funded programmes:
However, as an international student, you are most likely not eligible for US government financial aid.
But there are other alternatives that can help fund your education.
Getting Financial Aid from Your Homeland
Always start looking at home. If you're an outstanding student with great potential, your own country may be willing to send you to an American college or university to learn at some of the best institutions, and then return home to apply your newly acquired skills.
To give you some examples of these programs:
King Abdullah Scholarship Program (KASP) — A generous scholarship for Saudi Arabian students that covers the total university cost along with material fees, and provides full medical and dental insurance, a monthly stipend, and coverage for airfare each year.
Brazil Scientific Mobility Undergraduate Program (BSMP) — This scholarship is designed for Brazilian students to study at US colleges and universities in the fields of Science, Technology, Engineering, and Mathematics (STEM) for one year.
Kuwait Cultural Office Merit Scholarship — A scholarship designed for Kuwaitis studying at specific US colleges and universities to promote the needs and interests of the Kuwaiti government.
You should talk to the education department of your home country and your US embassy or consulate to see if government-funded programs are available.
Funding Direct from US Universities & Colleges
Universities are often flexible in offering financial support to international students. You can usually find plenty of financial aid information on the website of your school or by talking to your Admissions Office or International Student Services Office, or the Financial Aid Office.
You can find information on budgeting, the cost of your education, and any financial support you can afford.
Financial Aid Through the Admissions Office
For their students, most colleges have either need- or merit-based financial aid packages, which can come in various forms.
Some schools have introduced a "need-blind" admissions policy, meaning you're accepted based on your academic merits and don't look at your financials.
It's important to talk to your admissions office about what financial aid you 're eligible for. You may be aware of additional completion forms and deadlines.
Schools differ greatly in the international financial aid offered to students. If the school is well-funded, wants to diversify its student population, or has special interests in certain fields of study, it may be willing to offer a generous financial aid package to attract international students.
Financial Aid Through the Athletic Department
International students can get up to a full scholarship to participate on their school's sport teams. If you're a talented athlete, this could be your ticket to a US school.
There are agencies travelling the world searching for students who have excelled in their sport and will match you with a coach recruiting for their school. The coach will have the final say as to whether you get selected — and whether there is a financial package to go along with that.
Financial Aid Through An Academic Department
Many schools are looking and have the funds to build a specific academic department. Whether you excel in math, business, or physics, there may be a scholarship for you. You'll need to contact the Department Head to see if they're willing to help you. These scholarships are often available in STEM fields — science , technology , engineering, and mathematics. These departments are seeking new research and expertise, so you need to show your track record and make the investment worthwhile.
Tuition Waivers
A tuition waiver allows students not to pay a portion of their tuition. While not all schools grant international students a tuition waiver, a handful to do. The school will specify the requirements to be met for a waiver of tuition. It can be based on citizenship, academic performance, or part of a fellowship or grant. Do your research, look at the school's website, and talk to your admissions counsellor or an international student advisor to find out more about eligibility.
Private Scholarships, Grants and Fellowships
Many organisations worldwide have created scholarships and grants to help students study abroad. But these awards can be competitive. There are thousands of scholarships and grants out there, but remember to put the time and effort into each application to increase the likelihood of winning the award. Have your application reviewed and submit as many as you can. You can search international scholarships on IEFA.org.
Optional Practical Training (OPT) & Curricular Practical Training (CPT)
Working in the U.S. to supplement your financial support is difficult for international students. F-1 students may work part-time on campus if they are in good academic standing or have completed their academic programme. For OPT or CPT approval, your work must be directly related to your major. Check with your International Student Advisor if you can work during your studies.
International Financial Aid from World Organizations
If you pursue higher degrees, some international organisations can help you study in the U.S., including the United Nations and the World Health Organization, to name a few. Again, these scholarships are extremely competitive, but they can be amazing if you have the qualifications and skills to do so.
International Student Loans
If you still need funds, there are international student loans that can cover your U.S. education's total cost, including your tuition, transportation, living and food expenses. As long as you attend an accredited school, several lenders will work with international students. In most cases, you can apply online and get approval within days. Remember, international student loans allow you to borrow money, but you'll need to pay back the money with additional borrowing costs. Check all the details and compare lenders to find the right loan.

---
November 19th, 2019 by Al C

Business start-ups are highly regarded and promote a productive and profitable economy in many different fields or niches of businesses.

The CHESTER Entrepreneurship Scholarship is one of the leading solutions to overcome many entrepreneurship-related problems.

Successfully building your own business needs money, which may be in quite short supply following graduation if you've been saddled with a large student loan repayment.

That's why ambitious administrators want to support their college education through money-saving scholarships, and different financial aid opportunities.
Why get a scholarship?
A monetary donation or any means of supporting one's educational expenses is what we call scholarship. It is granted to qualified students who have completed all the necessary requirements.
They are usually limited in number and are typically awarded to students with academic excellence and also based on household status.
After obtaining or being chosen as one of the recipients of a scholarship, a scholar student will be required to meet all the standards set by the sponsor.
It can be either maintaining a grade throughout the range of the school year you are a scholar to them. Or maybe you need to join some seminars that they had organized.
What is the CHESTER Entrepreneurship Scholarship?
The CHESTER Entrepreneurship Scholarship was established to support business-minded individuals to generate business while studying.
It gives assistance to students who are keen to learn things about entrepreneurship and more about setting up a business.
The CHESTER Entrepreneurship Scholarship is one of the most regarded scholarships that has helped many business-minded young individuals.
ELIGIBILITY REQUIREMENTS
If you are an undergraduate of any course and love to learn about entrepreneurship, then you might be considered for this scholarship.
This scholarship is open to anyone as long as you can meet the requirements and the deadline of application. You will be required to prepare an essay comprised of 500-1000 words that showcases all your skills and your desire to have this scholarship.
Please elaborate on all the things that motivate the entrepreneur in you. All the requirements must be submitted before or on April 30, 2020, and September 30, 2020.
Awarding of CHESTER Scholarship
CHESTER will grant one $2,500 scholarship to each chosen scholar decided by the selected judges. This scholarship will award four lucky recipients.
The recipients should contact the sponsor once they received a letter that confirmed that they are one of the hopeful scholars of CHESTER.
Find out more and apply here: Chester Scholarship
---
October 10th, 2019 by Al C

The world we are currently living in is a society that thrives and depends heavily on computers and technology so this 2019-2020.

Gone are the days when we can function at our best without all the needed technological complexities. Now, we not only need the right equipment and computers but also the right minds to work on today's tech-driven world.

That's where Indeema comes in.

Indeema is a software company that develops business solutions for its clients using the latest tech. Aside from that, they also believe that having their own contribution to the industry can be best defined by offering scholarships.

Well, that's just what they did as our friends at Indeema offers a scholarship program worth $1,000 for computer science students and to those who are studying STEM-related courses.

Indeema believes that investing in bright minds and aspiring talents, as well as sharing their resources and knowledge to the right people is one of the best things they can do for the upliftment of society.
Who is eligible for the STEM and Computer Science Scholarship?
To assist high school seniors or freshmen students in the USA, Indeema is offering the $1,000 Scholarship Program for enrolling at a university/ college for:
Computer science (CS)
Computer engineering (CE)
Related science, technology, engineering, math (STEM) programs.
The company believes that it is in supporting students who are following a path towards computer and tech literacy is the future. Thus, those who are interested in enrolling in computer science, computer engineering, as well as other STEM-related programs, specifically in science, technology, engineering, and mathematics, are eligible to apply for of this scholarship fund.
What about Indeema?
Indeema is driven by their passion to not only cater quality tech business solutions to their clients but also positively contribute to the overall welfare of the industry. This is why the company's mission is driving progress with tech skills and science.
The company also lead educational courses and collaborate with research institutions in Lviv and Austria. Furthermore, Indeema also believes that it is important for them to facilitate the development of fresh minds in the IT industry so that it will progress for the betterment of everyone.
Because of this, they decided to finally grant educational scholarships to students in the US who are interested in pursuing careers in computer science and other STEM courses. This is also a strategic move for the company as it is where their main office is located.
Indeema knows that starting can be hard. That's why they want to create a stepping stone and encourage IT enthusiasts to build their career in this innovative landscape.
Not only will this create brighter minds in the tech industry, but this will also make it easier for them to leverage on their careers, and in the process, help Indeema and the entire tech sector improve.
Any wonderful product or disruptive innovation is done by people like you or like Indeema — passionate dream chasers.
Study hard and work smart, and there will be nothing you can't achieve!
Who is eligible for the $1,000-STEM and Computer Science Scholarship?
High School Graduates
High school graduates who graduated from a public school are eligible. However, those who have graduated from a private school are also welcome as long as the school they've graduated in is accredited.
STEM Course
Students who are going to pursue a degree and career in computer science, computer engineering, and other STEM-related courses are eligible to apply for the scholarship.
Enrolled College Students
Students who are already enrolled or have been accepted for enrollment for a four-year course at any accredited college and university in the US are eligible for the scholarship.
High SAT Rating
Students who have a high SAT score are eligible. Specifically speaking, only those who have SAT scores of 1350/1600 and above. Also, those that have a cumulative GPA of 3.0 as well as a 27 or higher composite ACT score are eligible for the scholarship.
Interested and Passionate
If you are deeply passionate and interested in computer science, computer engineering, and technology, then you're a great fit for the scholarship.
If you are interested you can find out more below. You must apply for the $1,000 Scholarship Program by March 1st.
Read more from our blog.
This award is brought to you by IEFA.org and all responsibility for the program lies with the provider – in this case, Indeema. For more information see the listing on IEFA.org and contact the provider directly.
---