---
October 23rd, 2023 by IEFA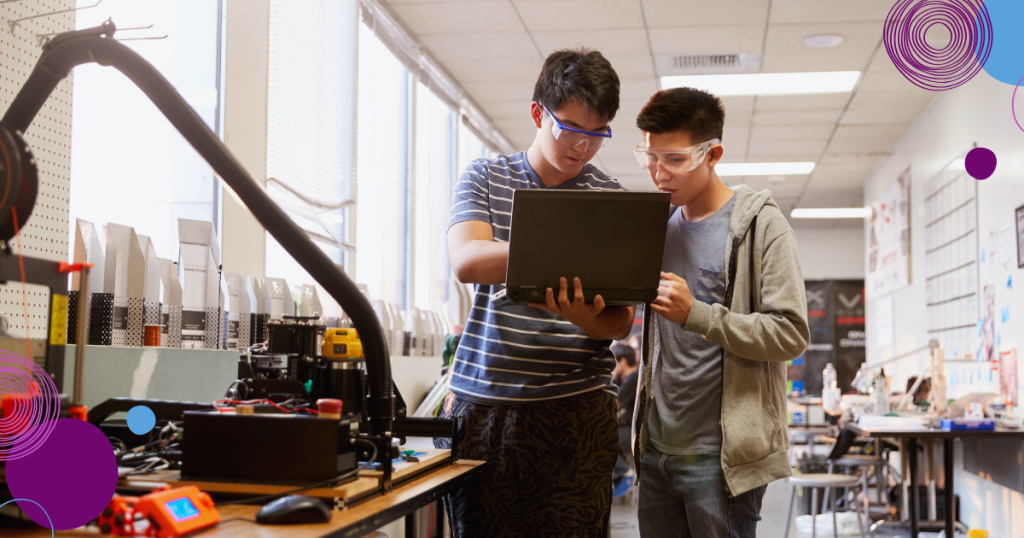 Imagine unlocking the door to a world of opportunities in the fascinating field of computer science, without the worry of funding your education weighing you down. A treasure trove of computing scholarships awaits you, designed to support ambitious students like you in pursuing undergraduate and graduate degrees. In this blog post, we'll guide you through the process of discovering, applying for and securing these scholarships, helping you achieve your academic and career goals. Are you ready to embark on this rewarding quest?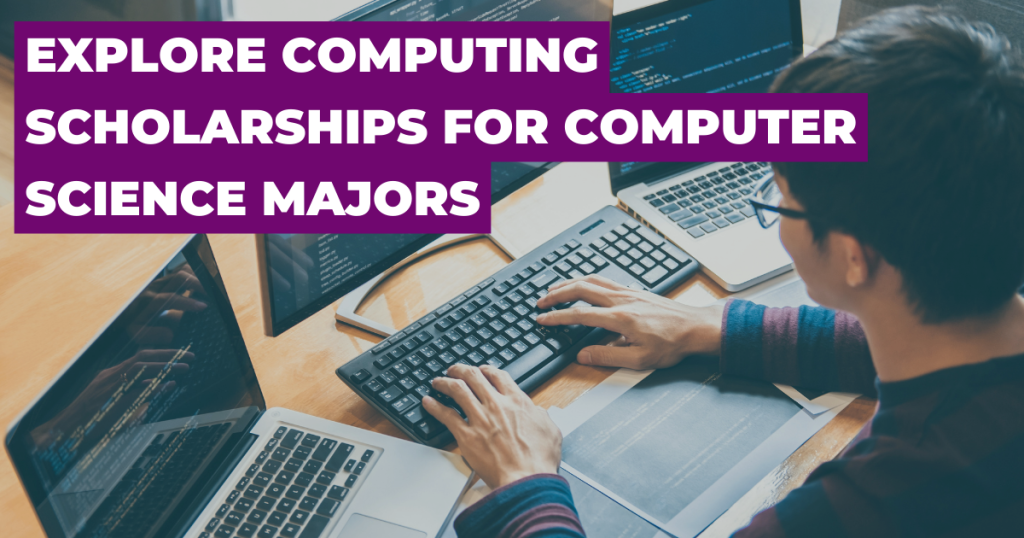 Key takeaways
Discover a range of computer science scholarships to suit your needs.
Maximize your chances of success by understanding eligibility criteria and researching the application process.
Apply for all applicable scholarships, maintain a high GPA and strive for academic excellence to maximize chances of securing a computing scholarship.
Table of contents
Discovering computing scholarships
Begin your computing scholarship journey by exploring online directories, professional organizations, tech companies, universities, high school counselors and community organizations. These resources provide a wide range of opportunities for both undergraduate and graduate students to secure computer science scholarships, thus turning their dreams into reality. Notable sources of these scholarships include IEEE, Society for Women in Engineering, (ISC)2, Google and Microsoft. With numerous technology scholarships available the possibilities are endless.
Creating a profile on platforms like IEFA.org can help students discover computer science scholarship opportunities, including those tailored to high school seniors planning to become computer science students in college. Reviewing eligibility requirements and utilizing search filters to refine the options will lead you to the most suitable scholarship for your needs.
When exploring scholarships, remember to consider those specifically designed for:
Female students.
Minority groups.
Low-income students.
Rewarding outstanding academic performance.
With such a diverse range of opportunities available, there is a computer science scholarship available for most aspiring computer science students, including scholarships for computer science majors already pursuing their studies.
Eligibility criteria for computing scholarships
While each computing scholarship has its own set of eligibility requirements, there are some common criteria you should be aware of. These typically include:
Academic performance.
Financial need.
Demographics.
Career goals.
Specialization areas.
Understanding these requirements is key to applying for scholarships you are eligible for and more likely to secure.
Some scholarships have specific eligibility requirements, which may include factors like gender, minority status or membership in certain organizations. For example, the Honeywell Scholarship targets undergraduate women studying computer science or engineering who demonstrate financial need and/or belong to underrepresented groups.
A thorough study of the eligibility requirements for each scholarship allows you to concentrate your efforts on those that are most suitable, thereby maximizing your likelihood of receiving the scholarship. This proactive approach will help you make the most of the available scholarship opportunities and pave the way toward your computer science degree.
In addition to scholarships, there are alternative financial aid options available for computer science students, such as grants, loans and work-study programs. Exploring these options can help you supplement your scholarship funding and further reduce the cost of your education.
Online programs and scholarships
Online computer science programs offer the flexibility to learn and grow your skills remotely, either partially or entirely. Enrolling in a computer science program often has its own associated scholarships, making it even more feasible for you to pursue your degree.
While evaluating online computer science programs, researching the eligibility criteria for their scholarships is a significant step. This will help you understand whether you qualify for financial aid and ensure that you're applying for the most suitable scholarships.
Scholarships for undergraduate and graduate students
A wide variety of scholarships specifically target undergraduate students or graduate students in computer science, including those focusing on underrepresented populations, which can help you fund your computer science degree and achieve your academic and career goals.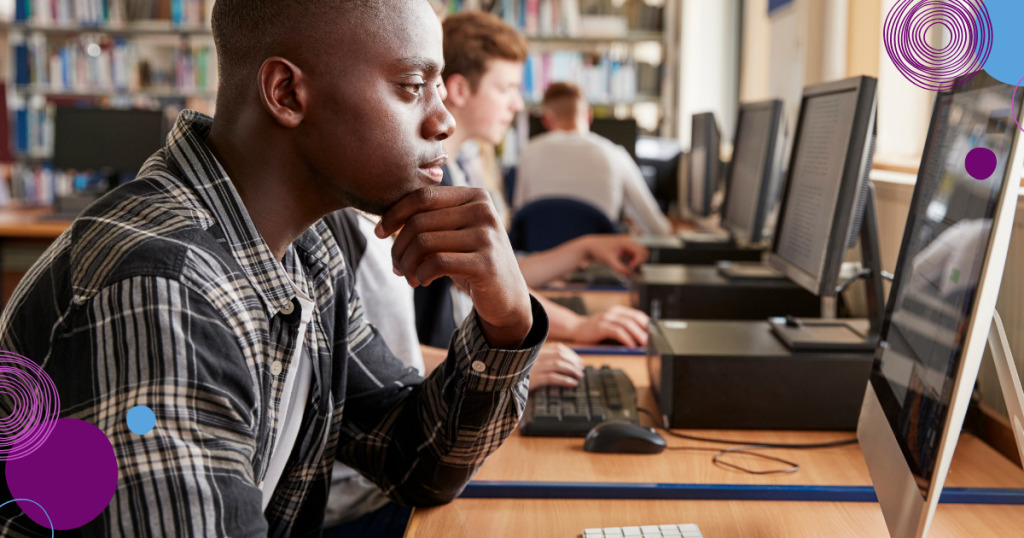 Some examples of such scholarships include the Amazon Future Engineer Scholarship Program for high school seniors planning to major in computer science, computer engineering or a related subject. Another example is the Energy Telecommunications & Electrical Association scholarship, which targets those seeking a degree in computer science.
For female students and minority students, the Society of Women Engineers Scholarship and the (ISC)2 Undergraduate/Associate Scholarship provide financial aid opportunities to encourage diversity in the field of computer science. These scholarships not only promote inclusion but also reward outstanding academic performance.
Alternative financial aid options
While scholarships are a fantastic way to fund your computer science education, alternative financial aid options, such as grants, work-study and private loans can also provide valuable assistance.
Grants are based on financial need rather than merit and are a common way to gain financial aid without needing to repay it. Computer science students can access various grants, including:
Federal Pell Grants (U.S. citizens only).
Federal Supplemental Educational Opportunity Grants (U.S. citizens only).
State government grants (usually U.S. citizens only).
University grants.
Grants from private and nonprofit organizations.
Research grants from organizations like Google and The National Science Foundation.
Work-study offers students the opportunity to:
Gain valuable work experience.
Earn money while studying.
Develop crucial skills.
Offset the cost of education.
Loans offer another way to finance your education, although they need to be repaid after graduation.
Exploring these alternative financial aid options can supplement your scholarship funding, paving a smoother path toward your computer science degree.
Tips for securing computing scholarships
Adopting a proactive approach is key to increasing your chances of securing computing scholarships. Begin by applying for scholarships as early as possible, giving yourself sufficient time to complete the required paperwork and submit your application before the deadline.
Staying organized and tracking scholarship opportunities can help you avoid missing important deadlines and ensure you're applying for every scholarship you're eligible for. Researching each scholarship to ensure eligibility and fit is another critical step in this process, as it allows you to focus your efforts on the right scholarships and meet all the requirements.
Finally, submitting a strong essay can give your application a competitive edge, boosting your chances of being awarded the scholarship. Make sure to carefully proofread your application and essay before submitting to ensure you're showcasing your achievements and skills in the best possible light.
Scholarships for international students in computer science
International students pursuing computer science degrees in various countries can also benefit from a range of scholarships tailored to their needs. Some notable examples include:
To maximize your chances of securing these scholarships, it's important to:
Research the application process.
Stay on top of deadlines.
Thoroughly research each scholarship and ensure compatibility with all the eligibility criteria.
Doing these things can boost your chances of winning a scholarship and funding your computer science education in your desired country.
Women in computing scholarships
Scholarships specifically designed for women in computing and STEM fields play a vital role in promoting diversity and inclusion in these traditionally male-dominated industries. By providing financial support, these scholarships can help increase female representation in computer science and bring more diverse perspectives, solutions and outlooks to the field.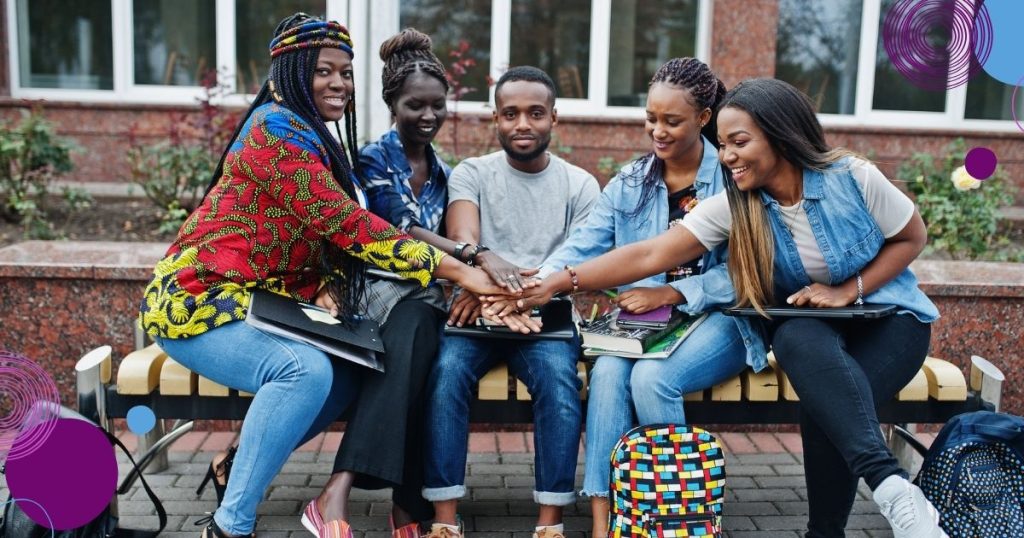 Some scholarships that cater to women in computing include the Admiral Grace Murray Hopper Scholarship, the Northrop Grumman SWE Scholarship and the MPOWER Women in STEM Scholarship. These scholarships aim to support female students throughout their academic journey and into the workforce.
Applying for these scholarships is a fantastic opportunity for women to fund their computer science education and make a meaningful difference in the field. Researching and applying for these scholarships can help women in computing unlock their full potential and contribute to the industry's ongoing growth and diversification.
Application process for computing scholarships
The application process for computing scholarships can vary depending on the scholarship, but generally involves:
Submitting an application form.
Providing transcripts.
Submitting letters of recommendation.
Writing essays.
Each scholarship will have its own unique requirements, so it's essential to thoroughly research the application process for each scholarship you're interested in.
Understanding the application process and requirements aids in submitting a comprehensive and compelling application that highlights your achievements and skills. This not only increases your chances of being awarded the scholarship but also helps you avoid any last-minute stress and confusion.
Remember to proofread your application and essay before submitting, as a polished and error-free application can make a significant difference in the eyes of the scholarship committee. By taking the time to ensure your application is the best it can be, you'll be well on your way to securing the computing scholarship you deserve.
Maximizing chances of securing computing scholarships
Adopting a proactive approach and applying for all applicable scholarships is crucial to maximize your chances of securing computing scholarships. This increases your chances of receiving funding and helps you uncover scholarships you may not have been aware of before.
Another key factor is maintaining a high GPA, as this showcases your commitment and diligence as a student to scholarship providers. By continuously striving for academic excellence, you can increase the likelihood of being granted a scholarship and pave the way toward your computer science degree.
Summary
The world of computing scholarships offers a wealth of opportunities for students in computer science to fund their education and achieve their academic and career goals. By exploring various sources of scholarships, understanding eligibility criteria and applying for every applicable scholarship, you can maximize your chances of securing the funding you need. Remember to stay organized, research each scholarship thoroughly and submit polished, compelling applications. With determination and perseverance, you can unlock the door to a rewarding and fulfilling future in computer science.
Frequently Asked Questions
Can I use scholarship money for a computer?
Probably! With most organizations you can use your scholarship money to purchase a computer, but it's worth checking with the provider first. Remember, scholarship money can be used for any educational expense deemed necessary by your school.
Does Apple offer scholarships?
Yes, Apple offers scholarships but the Apple Scholars program is currently invitation-only.
What are the hardest scholarships to get?
The Rhodes Scholarship, Fulbright Scholarship, Gates Cambridge Scholarship, Princeton Scholarship, Mitchell Scholarship, Churchill Scholarship, Marshall Scholarship and Jardine Scholarship are amongst the hardest scholarships to get.
Does Amazon offer scholarships?
Yes, Amazon offers scholarships through their Future Engineer Scholarship program, which includes a $40,000 scholarship and an offer for a paid summer internship.
What sources can I explore to find computing scholarships?
Explore online directories like IEFA.org, professional organizations, tech companies, universities, high school counselors and community organizations to find a wide range of computing scholarships for undergraduate and graduate students. These scholarships can help cover tuition, fees and other educational expenses. They can also provide additional support for research, internships and other activities related to computing.
---