January 17th, 2022 by Sagnik Santra
Studying in European countries is a dream for many students. From rich culture to world-class education system, Europe is the redoubtable one of the best places to learn.
But as an international student, studying in Europe can be a bit daunting as you will have to meet the cost that comes along. The expenses can go up to thousands of dollars, from tuition fees to living costs. Studying in Europe can be very expensive and unmanageable for International Students. According to the student testimonials, many international students turn to scholarships for help.
Scholarships help you meet the cost of your study by giving you financial aid to cover tuition fees, living expenses, book and equipment costs. They are awarded to outstanding students who meet specific criteria. In this article, we will be talking about the best scholarships in Europe and everything you need to know about them. So let's begin!
What are scholarships?
Scholarships are a type of financial aid awarded to students based on their academic excellence, talents, and leadership qualities. Though they are financial aid, in most cases, they do not need to be repaid during the periods of study or afterward.
Scholarships provide funding for international students who cannot afford the tuition fee and the cost of education, especially if they had to study abroad. This is why scholarships are a life-saver for all those students who wish to study in the best universities in the world.
Scholarships differ from grants because they are given based on merit or need rather than financial need alone. Scholarships are generally awarded by colleges, universities, and non-profit organizations (such as charities).
Different types of scholarships in Europe
There are different types of scholarships available. Here are some of the most common ones:
1. Merit-based scholarships are awarded to students who have achieved high academic scores or results. Merit-based scholarships are given based on grades, skills, talents, sportsmanship, etc.
2. Need-based Scholarships: Need-based scholarship is given to students who come from financially disadvantaged backgrounds and therefore require financial assistance to complete their degree program. Students have to meet certain academic or merit criteria to be eligible for this type of scholarship.
3. Government Scholarships: Government scholarships are awarded to help students meet their tuition fees and other living expenses during and after their degree program. The only criterion that needs to be fulfilled is that you should be a citizen of that country for which scholarship you're applying for.
4. University-funded scholarships: University-funded scholarships are awarded by the university itself and do not need to be repaid. University funds these scholarships through its internal fund, alumni donations, etc. It is only offered to students who are pursuing courses in certain universities.
Here are some of the top Europe Scholarships for international students
Since Europe is a vast continent and has many countries, many scholarships are available. You have to do your research to find the ideal scholarships for you. Here, we have shortlisted a few scholarships for you:
1. Swiss government excellence scholarships (Switzerland)
Swiss government excellence scholarship aims for young researchers who completed their Ph.D. degree programs or Master's degree program. It is offered to the most talented students who have shown their academic excellence. It also aims for art students who want to pursue their master's degree in an artistic field in Switzerland.
2. British Chevening Scholarships (UK)
British Chevening Scholarships are some of the most prestigious scholarships in entire Europe. It is given to students who wish to learn or do their Master's degree in any subject offered by universities in the UK. It facilitates some of the best minds globally to study some of the most prestigious courses. It typically offers a one-year master's degree program.
3. DAAD Scholarships (Germany)
DAAD scholarship is a must for all the students who want to pursue their Master's or Ph.D. in German universities with many high-ranking courses and an excellent research environment. It also provides financial assistance to German students if they wish to study abroad.
4. Holland Scholarships (Netherlands)
Holland scholarships are open to students of all nationalities and offer €5,000 in the first year. The Holland Scholarship is only available to students outside the European Economic Area (EEA). It is offered to students who want to pursue their bachelor's degree in the Netherlands.
5. Italian Government Bursaries for Foreign Students (Italy)
Italian government bursaries are given to students who want to pursue their undergraduate and postgraduate degrees in Italy. These scholarships cover up to 50% of tuition fees and offer a monthly allowance. You can follow many courses with this scholarship, such as Advanced vocational training, art and music courses, Masters's Degree courses, Ph.D. Courses, etc.
6. Gates Cambridge Scholarships (UK)
Gates Cambridge Scholarships are among the most sought out scholarships by students who want to pursue their Ph.D. or Master's degrees from UK universities such as Cambridge. This scholarship offers full financial assistance for international students at the University of Cambridge. It also includes a 9-month-long paid internship with the Gates Foundation after completing your course.
7. Eiffel Excellence Scholarship Programme (France)
Who doesn't want to go to France? France is not only one of the most beautiful countries but is also home to some of the best universities in Europe. Through Eiffel Excellence Scholarship Programme, France offers scholarships to students who want to pursue their Master's degree or research at its prestigious universities. It is an excellent opportunity for every international student!
8. Danish Government Scholarships for Non-EU/EEA Students (Denmark)
The Danish government offers many scholarships each year for international students. This is an excellent opportunity for students who want to pursue their Master's degree in Denmark. This scholarship mainly provides partial financial support to pay tuition fees to non-EU/EEA students.
9. Austrian Government Scholarships (Austria)
Austrian government scholarships are offered to international students who wish to pursue their education in Austria. Many high-ranking and reputed universities in Austria offer courses such as engineering, architecture, arts, humanities, etc. You will be rewarded with a monthly scholarship of €1,050 for the first four months and €1,200 for four to twelve months.
10. Dublin Institute of Technology ‌Centenary Scholarship Programme (Ireland)
Dublin Institute of Technology is one of the top universities in Ireland and offers excellent courses such as Biomedical Science, Optometry and Medical Diagnostics, Applied Physics with Business Studies. This scholarship program is open for international students from non-EU/EEA countries.
Things to remember before applying for international scholarships
Here are some of the things that you should keep in mind before applying for international scholarships:
1. Do your research
Research about each scholarship thoroughly before applying. You should read the fine print carefully so that you are aware of all the terms and conditions. Make sure the scholarship is open to students from your country or if there are any additional requirements such as language proficiency, etc.
2. Create a list of all the scholarships that you are interested in
You can create a list of all the other scholarships you are interested in. Keep an eye out for all these scholarships and check their status regularly. It is not necessary that if you apply for one scholarship, then other ones will automatically offer you money, so having different options is always helpful.
3. Apply as soon as possible
If you really want to be awarded a scholarship, it's essential to apply as soon as possible. Many scholarships have limited application windows, and if you miss the deadline, you will not be able to apply for it anymore. So, make sure that your applications are submitted on time.
4. Apply for multiple scholarships
You should always apply for multiple scholarships because there is no harm in getting money from more than one source. If you get only one scholarship, it may not be enough to cover all your costs, and you will have to secure a student loan. However, if you get two or more scholarships, you probably won't need to worry about taking a loan.
5. Focus on your academics
The best thing you can do to increase your chances of winning a scholarship is work hard on your academics. This means that you should focus on doing well in the courses you are taking and achieving good grades. These scholarships are for students who want to go abroad or study at top universities, so this will give you an edge over other applicants.
Conclusion:
Studying in Europe can be a journey of a lifetime! There is a vast array of scholarships available to help students in their journey. You can find scholarships for various fields of study, from language courses to postgraduate degrees. Make sure to do your research and follow the tips that we mentioned to increase your chances of winning an international scholarship.
---
Are you looking for engineering scholarships?
Other Interesting Posts:
---
April 29th, 2021 by IEFA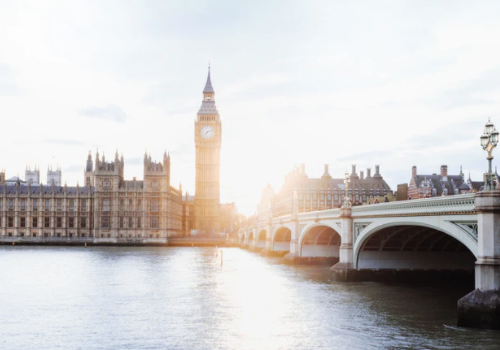 Studying abroad in the UK is a great opportunity. You can meet new people, experience different cultures and take advantage of some amazing opportunities that you may not get at home. The following blog post will help show you what it takes to study in the UK as an international student, so read on!
When you think of studying in international colleges, UK colleges always pop up first. The UK has some of the most popular colleges in the world. They offer high-quality education and global outreach to their students. Students will have multiple opportunities ahead of them. The UK is the home of hundreds of world-class universities. Degrees from UK colleges are highly recognized all over the world as well. Students don't have to struggle in order to find jobs worldwide.
The UK has some of the Best Universities:
There is no doubt that the UK has some of the top universities in the world. The University of Cambridge, Imperial College London, University of Oxford, and University College London rank among the top ten colleges in the world. There are many others in the UK that rank among the top 100 in the world. 
UK universities offer more than 50,000 courses in over 25 subject areas with both post and undergraduate degrees to international students.
What else UK Universities offer other than education?
The UK is a huge territory. Countries like England, Scotland, Wales, Northern Ireland are located in the United Kingdom. The UK is full of history and culture. Students will have a lot to explore and find a multicultural atmosphere all over the UK. Cities like London, Manchester, New Castle, Warwick, Cardiff, Norwich have a rich history and a lot to explore. If you are a football fan, you can go out with your friends to watch the world-famous English Premier League. You will find all the advantages of a developed country such as malls, metro stations, transportation facilities, restaurants all over the UK. You will have the experience of a lifetime while you study in the UK.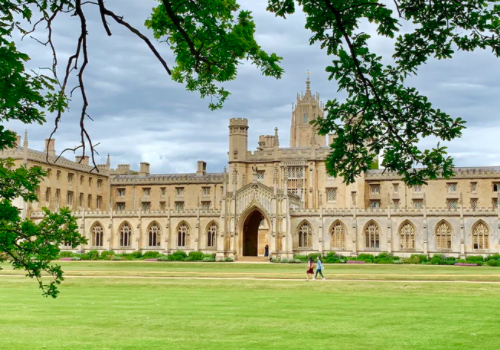 What are the benefits of studying in the UK as an international student?
Studying abroad can help you gain new skills and experience that will be useful when applying for jobs or internships back home.
Studying abroad can also help you develop your English language skills, which will make it easier for you to find work in other countries too.
Studying abroad brings a lot of opportunities and life-changing experiences. You can experience other cultures and meet new people. You will be able to improve your language skills, which can be beneficial for traveling around the world and find job opportunities worldwide. Learning new cultures will make you comfortable with other people and help you build healthy relationships. You will be able to work comfortably without any problem.
When you live in another country, you are living all by yourself. Unknowingly you are developing yourself and your lifestyle. You will face many challenges during this period. You will be adapting yourself to face those challenges all by yourself. That boosts your confidence and prepares you for bigger challenges. You will learn skills that will help you build a comfortable and secure future.
The UK welcomes hundreds of thousands of international students every year. Being an international student studying in the UK and finding the best colleges and subjects is not easy. Studying in the UK as an international student can be expensive sometimes. So it is important to do proper research and find all the opportunities that the UK offers.
How do I apply for a study visa to come to the UK?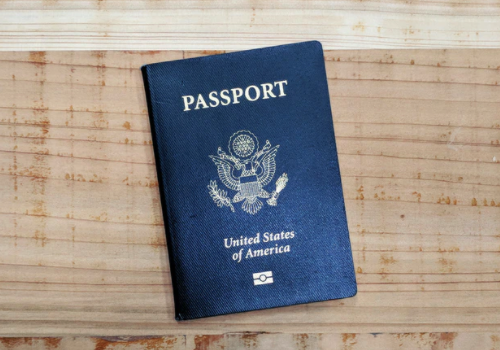 If you are planning for a short course and you are over the age of 18, you should go for a short-term student visa. Using it, you will be able to stay in the UK for 6 months and you can extend the period for 11 months as well. 
Or, if you want to stay longer you can apply for Tier 4 (Child) student visa if you are under the age of 18 or you can apply for a Tier 4 (General) student visa if you are over the age of 18.
Student Visa Requirements:
Valid Passport
Your recent photograph
A statement from your course provider
Proof of adequate English language skills
ATAS (Academic Technical Approval Scheme) certificate if you are studying a sensitive subject.
Proof your financial stability throughout the course
What is life like as an international student in the UK
When you study in the UK as an international student, there are a lot of things you need to be aware of.
One thing is that the academic year in the UK starts in September so your course will start from this date as well.
Student life in the UK can be very fun. Studying in a new country is always an exciting and adventurous experience, but it can also lead to feelings of homesickness or loneliness from time to time.
You may need help with your English language skills if you are not fluent when starting your course so that you can take part fully in the lessons and lectures during your time at a UK university.
How much will it cost?
The cost of living in London is higher than most places, so if you're coming from outside Europe then it's important to budget accordingly and plan ahead before coming over here with money saved up just in case!
Types of Courses
Remember that there are lots of different types of courses available across the UK – not just traditional degrees but also vocational courses such as nursing or teaching! You'll need to research what type of course suits your needs best before making any decisions about where to apply…
Tips on how to find accommodation, get around, and make friends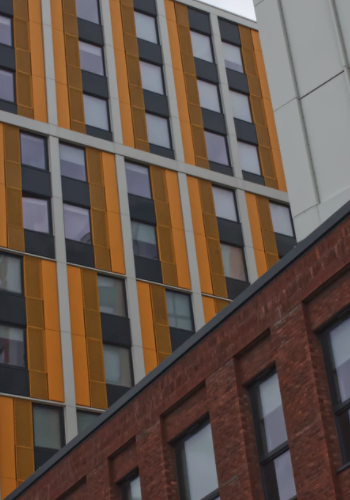 Finding accommodation as an international student can be difficult, but there are lots of people out there who have been in the same position as you and can offer some advice.
In most cases your best option is university accommodation – but make sure you are aware of the differences in quality across different universities before making any decisions! If you only stay for a semester or one year, then this is ideal. If you stay for your full course, you'll probably want to move to private accommodation with friends in your second year.
It's good to get your bearings and find out how to navigate around the city or town that you're living in. You can do this by downloading a maps app for your phone, buying an offline map book at the bookstore, getting oriented with a tour group provided when you start your course.
Making friends in a new country is tough, but not impossible. One of the most effective ways to do this is by joining clubs and groups for international students – you'll get a great cultural experience and make friends from all over the world through these organisations.
Not just for university
Studying abroad is not just for university students – find out about other options such as high school exchange programs or internships with British companies.
Top tips for making your stay more enjoyable and less stressful
Stress and homesickness is common among international students. Here are some top tips for staying happy and less stressed while studying abroad:
Try to make friends with other international students in your course – a study buddy is always useful!
Assign times during the week as 'study' periods so that you can get best use of your time.
Make an effort to get involved in your local community.
Exercise regularly.
Eat healthy food.
Drink plenty of water and fruit juices to keep hydrated and energised.
Tips for staying in touch with your family back home:
It's important that international students stay in close contact with their friends, families, pets – whoever is waiting at home! Here are some tips to think about to stay in touch:
Try to video chat with family and friends back home at least once a month – it doesn't have to be long, just make sure they know you're happy.
Don't forget about your furry friends! Send them some photos of the adventures you are having abroad so that they don't miss out on anything while you're gone.
How to choose a college to study in the UK?
It depends on you where you want to stay in the UK. The UK is a fairly large territory and covers a lot of lands. There are over 350 colleges in the UK. So you have a lot to choose from. All the colleges are known for their specific subjects and education quality. Colleges like Oxford and Cambridge rank 4th and 7th in the world. Some colleges are specifically famous for their subjects and course such as Bristol University for Engineering and Technology or Oxford and St. Andrews for Business and Management.
Studying in the UK can be expensive as well. Top colleges almost charge up to $30,000-$32,000 a year which is really expensive. Moreover, living costs in cities like London, Manchester, Brighton can be high. Most of the colleges offer on-campus accommodation to their international students but you can live somewhere else in the city if you want. The rental cost will depend on the area you choose to live.
So choosing the college and living area according to your budget is very important. There are good colleges like Suffolk, Cumbria, and Coventry university that offer high-quality education with low tuition fees. You can expect to pay $9,000-$15,000 a year.
5 best universities for international students in the UK:
The UK has some of the top colleges in the world. All of them have beautiful campuses, playgrounds, laboratories, parking, and many more. UK colleges offer a lot more than education. They create a beautiful atmosphere for their students. Here are the 5 colleges in the UK:
1. The University of Oxford:
We all have heard of Oxford University at least once in our life. It is the oldest English-speaking college in the world. It also ranks 4th among the top ten colleges in the world. Oxford University welcomes students from more than 150 countries. 21% of students are international students as well. It is mostly famous for research and inventions.
Oxford University offers courses like Engineering, Humanities, MBA, BBA, MBBS, etc to students. International students outside of the EU pay around $32,000-$40,000 per year depending on the course.
2. The University of Cambridge:
The University of Cambridge is a research university just like Oxford. It the second oldest English-speaking college and the fourth oldest college in the world. There are currently more than 20,000 students study in this university and more than 9,000 of them are international students. Students from more than 150 countries apply every year.
It offers Computer courses, MBA, BE, Btech, BBA, MIM, Engineering, etc courses on both masters and bachelor's level. International students pay almost $30,000-$45,000 a year.
3. University College London:
University College London ranks 8th among the top colleges in the world. It is the third-largest university by the total number of students. It was established back in 1826. More than 43,000 students study here and 25% of them are international students. There are more than 800 professors and over 7,000 academic staff available for students.
It offers both master's and bachelor's courses to students. It offers courses like Science, Business, Computer, MPharm, MBA, MIM, MEM and many more. International students pay around $15,000-$40,000 a year.
4. Imperial College London:
Imperial College London was established back in 1907. It ranks 9th among the top colleges in the world. It is one of the leading Public Research Universities in the world. It is the only university in the UK that exclusively focuses on Business, Engineering, Medicine, and Science. 50% of the students come from other countries. Its main campus is built mainly for research purposes.
It offers both bachelor's and master's courses to its students. It offers courses like MSc, computer, medicine, engineering, MBA, MIM, MS, etc. International students pay around $14,000-$40,000 per year.
5. The University of Edinburgh:
The University of Edinburgh is located in Edinburgh, Scotland. It an open university and allows students from more than 150 countries. It was established back in 1582. It is the 6th oldest university in all over Scotland. It also ranks 20th among the top colleges in the world. The university is divided into three colleges and offers various subjects to its students.
It offers courses such as Computer, Business, Engineering, Science courses at both bachelor's and master's level. International students pay around $12,000-$35,000 a year depending on the course.
How to apply to study at a British university:
UK universities offer masters, post-graduate and undergraduate courses to international students. A few things you should keep in mind before applying:
Choose at least 5 colleges and courses of your choice.
You have might have to go through language tests such as PTE Academic, TOEFL iBT, IELTS Academic, and C1 Advanced if your first language is not English.
The application process for postgraduate and undergraduate courses is different.
Undergraduate:
You have to give all the required information on the UCAS website and fill an application form.
Register on the UCAS website
Add your personal information
Choose subjects and universities
Add your educational qualifications
Add your and your family's financial information
Postgraduate:
Most UK colleges allow postgraduate students to send their applications throughout the year. But some of the courses have specific deadlines as well. It will be better if you contact the college authorities before making the application.
You have to fill your application through UK PASS.
You have to submit your personal details, passport, previous qualifications, and other necessary documents.
Once you are done submitting your application form, it is time to prepare your health insurance, student visa, and passport. Some of the universities require police station registration and an online pre-enrollment process before your arrival.
Get your qualifications assessed by the British Council or NARIC:
If you are an international student, British Council or NARIC will compare your qualification certificates with UK qualifications. Your qualification should be equivalent to UKs qualification. The process is fairly simple. You can submit the photocopies of your certificates on NARICs official website. There is an application charge as well. It takes 15 working days to get the final results.
Staying safe and healthy while studying abroad
Staying safe when you're studying abroad should be your top priority. When you're living in a new country, it's important to know the local culture and customs so that you can avoid any dangerous situations as well as stay safe while walking at night or when using public transportation.
– Be aware of how much personal information is displayed on social media accounts. You may not want everyone knowing where you live and what time you go to bed!
– Learn about general safety tips for studying abroad before coming overseas by going through some online resources.
What should you pack before coming to live in London, England
Generally the climate in the UK is temperate. You should pack clothes for three seasons:
a coats and sweaters in winter (December to February)
lightweight clothing in spring and autumn/fall (March to November)
shorts, t shirts and sandals in summer (June to August).
If you are coming from an area that is hot year round then be sure to bring some light weight items of clothing. If you are coming from the Southern United States where it never gets cold, consider wearing a jacket since London can get chilly at night. We recommend packing one pair of jeans if they don't wrinkle easily as there may not always be time for laundry day after traveling long distances. Pack any medications including prescriptions with your carry on luggage when flying over here
Funding
Studying abroad can be expensive. You might need to get a loan or scholarship to cover the cost of your studies.
International student loans are available at some schools (currently only for U.S. Students)

In conclusion
The UK has become one of the most popular destinations for international students over the years. Thousands of students around the world come to the UK for higher education and to make their future secure. There are multiple reasons why UK colleges are famous among international students. They offer a wide range of courses, degrees, and research opportunities. They are also famous for their scientific innovations. More than 500,000 international students visit the UK to pursue their favorite subjects in their dream colleges every year.
---
March 25th, 2021 by IEFA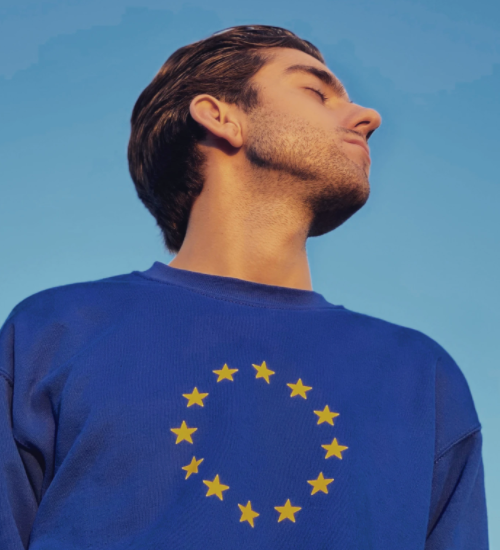 When you plan to study abroad, considering a European university might be a great idea for your higher education. Some European universities are amongst the best public universities in the world. You will have a huge variety of subjects to choose from. Also, some European universities have lower tuition fees and the cost of living may be lower in Europe than you may find at home. Some European universities don't even charge tuition fees at all, and many offer scholarships to attract non-EU students.
Germany and Italy are two of the most popular countries when it comes to international students studying abroad. The UK, Spain, Poland, The Netherlands, Austria, Switzerland, and France are hugely popular among international students as well.
Europe has a huge variety of cultures, is rich in history, mysteries, and many more things to explore. When you study at a European university you'll get the chance to explore beautiful places, learn languages, and experience different cultures, visiting famous and historical monuments and sculptures. It will be the journey of a lifetime.
Now, when we talk about the educational benefits there are numerous reasons to study at a European university. Europe has some of the finest colleges in the world and you can study your undergraduate degree, master's degree or postgraduate level program. You will have the benefits of low tuition fees and living costs, and a wonderful quality of life as well. You will have a multicultural environment to study, and most colleges offer English-taught programs, too.
Europe is especially attractive when you consider the cost of studying in the U.S.
Which European countries are best for international students?
When we talk about Europe, influential art, architecture, history, and culture are the most common things that come up in our minds. Every country has its own specialties. You can add a world-class education to this list, too. Even some universities and colleges are famous all over the world. Tuition fees are low compared to many other countries. Some colleges don't even charge any tuition fees at all. Countries like Germany, Italy, Spain, the United Kingdom and France are famous for their educational benefits and programs.
Germany
Germany is one of the best countries to study in Europe. Whether you choose to study in Berlin, Munich, Frankfurt, or any other German city, there are multiple colleges available for international students. German colleges are particularly famous for their Business and Management courses. They also offer all the other undergraduate and postgraduate courses you would expect as well.
The best part is, German public colleges don't charge any tuition fees to international students. The only exception is the Federal State of Baden-Wurttemberg. There you might have to pay a tuition fee of $3,500 a year. But otherwise, german citizens and international students can study at German universities without tuition costs.
Italy
Italy is one of the most popular tourist destinations in the world with many historic cities. Italy also welcomes thousands of international students every year. If you are interested in architecture, history, art and design or social studies, Italy is probably the best country for you.
Amongst the top most popular destinations, Italy is one of the cheapest countries. You can take advantage of low living costs, low annual tuition fees, excellent teaching, and a multicultural study atmosphere. You will also get the chance to visit beautiful cities and enjoy some of the world-famous Italian cuisine.
Italian colleges are also some of the cheapest for international students. The average cost of public universities for an undergraduate course is around $1,100-$5,000 per year and the cost for a postgraduate course is around $1,800-$6,000 per year. Private universities can charge up to $24,000 per year.
Spain
Spain is also famous for its rich history, beautiful environment, warm climate, and low cost of living. Spain also has some of the most prestigious universities in all of Europe. Madrid is famous for its wonderful social life but it is a relatively expensive city, however there are many alternatives.
Of course, Spain is a popular country if you are taking Spanish Language courses. Spanish universities are also well known for many other study programmes as well, such as Law, Arts, Humanities, Finance and Marketing, and many more. Spain has beautiful cities and places to explore.
For sports fans, La Liga is one of the greatest soccer leagues in the world. You can enjoy watching it with your friends at the weekends.
The average costs of tuition at public universities for an undergraduate programs is around $900-$2,500 a year and the cost for postgraduate studies is around $1,500-$5,500. The average living expenses in Spain would come to around $12,000-$16,000 per year.
France
France is arguably the most visited country in the world. France has countless things to explore. Cities like Paris, Strasbourg, Lyon, and Marseille are some of the most famous cities in France. Symbols such as the Eiffel Tower, The Louvre, and The Cathedral of Notre Dame are some of the things that you can explore while you study in France.
French universities are world-renowned for quality education in Fashion Design, MBA, Sociology, Marketing, and Law.
The average cost of public universities for an undergraduate course is around $3,200-$5,000 a year and the cost for a postgraduate course is around $4,000-$7,000. On average costs of living in France are around $11,000-$16,000 per year.
Study in Europe as an American student abroad
Thousands of non-EU students, including American citizens, apply for degree courses, PhD level courses and exchange programs at Europe's outstanding colleges and amazing universities every year. Because the average living costs and average tuition fees are low compared to back home – certain European countries are amongst the most affordable countries in the world to live and study in, making them an obvious choice for non-European students.
Foreign students are welcomed and there is a huge variety of courses available at world-class universities, making it a hugely popular study destination. There are plenty of options available for graduate and postgraduate students alike. Every country has its own advantages and specialties. Most offer English medium academic programs, so international and American students can easily understand all the classes.
Countries such as Italy, France, Spain, Ireland, Germany, and the UK are some of the most famous destinations among American students.
American students who choose to study in European countries will have the journey of their lifetime. Thousands of historical places to visit, world-famous cuisines, multiple cultures, low living costs, and many more reasons. Europe has some of the top-ranked colleges as well. All the international colleges have either partial or full English taught programs for their international students.
Doing your master's or bachelor's degree in a European college is probably the best step if you choose to study abroad. With great academics and a multicultural environment, your life will be completely changed for good. You just have to make sure you carefully understand all terms and costs to study in European colleges.
Don't forget that there are many funding opportunities for you if you are studying abroad. As an American citizen you should definitely fill out the FAFSA to gain access to federal funding for your university tuition fees. There are also private international student loans and many international scholarships for students that you can apply for at www.iefa.org/scholarships.
Other Interesting Posts:
---
November 6th, 2020 by IEFA

CAN INTERNATIONAL STUDENTS GET SCHOLARSHIPS?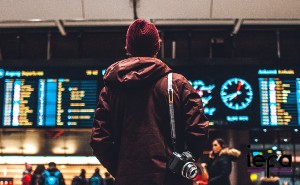 Many colleges and universities around the world offer scholarships for international students as part of their financial aid packages. If you're studying outside of your home country, you should definitely see if there are scholarships for international students available at the school you will be attending.
An international scholarship will help to offset the cost of attendance at a university abroad.
More than one million international students study at U.S. colleges and universities every year. With many more studying in other countries around the world, too.
Universities and private sponsors offer a wide array of programs with various amounts for tuition and fees. Many schools offer international student scholarships in order to attract a diverse range of students to study at their institution.
Getting a study abroad scholarship can make a huge difference if you want to study in another country. Why? Because the majority of schools often have two levels of tuition fees. One for residents of the state or country you study in, and the other for non-residents. Without additional financial aid it is difficult to afford an international education.
Can International Students Get Full Ride Scholarships?
Full ride scholarships pay the cost of tuition in full – plus, other expenses like fees, meals and housing.
In the US alone, according to the Fulbright Commission, over 600 universities offer scholarships worth $20,000 or more to international students. Around 250 schools in the US offer 'full ride' scholarships.
The Rotary Peace Fellowship is one example of a full-ride scholarship for international students. This scholarship covers tuition, fees, housing and travel costs. It also covers internship and field study expenses. It is for international graduates who want to pursue a master's degree in areas related to peace, conflict prevention and resolution.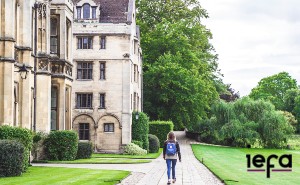 How can I apply for an international scholarship?
The process of applying for an international scholarship will vary from one school to another – or if you are applying with an external sponsor. There is some paperwork to complete in order to apply. As a student from another country, this may be complex as depending on your destination country you may need to fill out forms that are not in your native language.
In many cases you'll want to make sure to practice your English writing skills if you are applying to attend school in an English-speaking country.
It is quite common for scholarship applications to require an essay to be submitted along with the paperwork.
Before you apply, do some research on the values held high by your intended school. Apart from good grades many schools are looking for students with character. Leadership, experience in work or as a volunteer, and good communication skills are also highly valued.
Do your best to communicate all of the above in your application and adhere to any special requirements the school or sponsor has. And make sure you stick to the application deadline as a late entry will not usually be considered.
For listings of scholarships for international students, see IEFA.org.
How can I get free scholarships to study abroad?
Many study abroad programs around the world offer scholarships. You should look for nonprofit organisations in your field and check your university website for their undergraduate and graduate scholarships listings.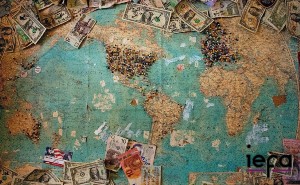 The types of scholarship program available might depend on your status – whether you are studying abroad for a semester or full degree. Your status as an undergraduate or graduate student also plays a role in the type of scholarship you may be eligible for. Similarly with a phd scholarship.
In any case, the majority of international scholarships do not charge any application fees – if you are applying for a private scholarship and are asked for a payment up front in order to secure the scholarship, you should be very cautious and ensure that this is a reputable organization – be wary of scams targeting vulnerable international students.
Which countries give scholarships to international students?
Many countries have universities that offer scholarships to international students.
The United States is one of the most popular with students from other countries. But if you are an American and want to earn your degree abroad, there may be options too – just as if you are an international student in any country.
For example, if you want to study in China there are Chinese government scholarships. There are Bahrain scholarship for international students,
There are tuition-free public universities in Germany. Norway, Australia, Sweden are other countries that encourage international students to study there through incentives such as scholarships.
There are many uk scholarships for international students.
---
Find an extensive list of scholarship opportunities at IEFA.org/scholarships.
Information about Scholarships in Canada.
US Citizens studying abroad: Can You Get Financial Aid For Studying Abroad
International Students in the US: Financial Aid For International Students in the US: Explained
You may also be interested in reading about Engineering Scholarships.
Find Universities that offer full scholarships.
Other useful posts:
---
October 19th, 2020 by IEFA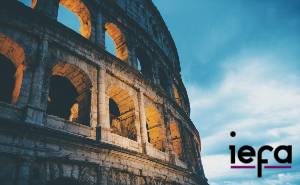 If you're a student from the United States, you could be eligible for financial support through the standard federal FAFSA program, meaning studying at a foreign university may not be as difficult to finance as you'd imagined! You might want to study abroad as part of an exchange program for a semester or an academic year, or even for your undergraduate degree or as a graduate student.
Do you have a dream of studying in the UK, France, Germany, Italy or somewhere else?
What is FAFSA?
Technically the "Free Application for Federal Student Aid" is the Federal Student Aid system operated by the US Department of Education.
Every year, many thousands of US students and permanent residents complete the FAFSA application forms to check their financial aid eligibility for their higher education. These could be grant programs or loans (or both). Of course the main difference between a grant and a loan is that you have to repay the loan.
Can you use FAFSA to study at an international school?
Yes! Federal Student Loan funding can be used to pay for your studies at an international school!
There are roughly 750 institutions outside of the US (about 600 in Europe and the rest in other countries) that have been approved by the US Department of Education to use federal funding or to defer other study loan payments. Unfortunately federal grants (i.e. Pell Grants) through this program are not eligible for study abroad.
Whether or not foreign universities are eligible for federal loans is decided by the US Department of Education. There is an official list of recognised international schools. You can find it at studentaid.gov.
Which universities in Europe are on the list?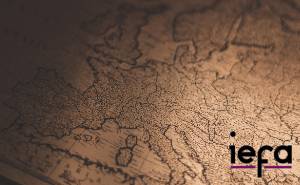 Europe is home to some of the world's most famous and most historic universities like Oxford and Cambridge in the UK and many around the continent offering high quality education and wonderful international experience. It's an incredibly popular destination for international students from the US and around the world. Many universities are eligible for study abroad funding. You can find out if the school you choose is eligible by looking at the US Department of Education list, or checking a site like InternationalStudentLoan – because if a school is approved for private student loans then it must be approved for federal loans. Don't forget that you must also be attending an approved program at the school.
Are there alternative funding options to the federal program for your study abroad experience?
If the Federal Student Aid isn't enough or you don't qualify, maybe you can get a study abroad scholarship or student loan from a private sponsor or lender – these are some of your financial aid options. Study abroad scholarships, grants and similar awards may be available directly from schools or private institutions. Loans may be available from private lenders, but in order to be eligible for private loans, a school must be eligible for FAFSA loans first.
You should speak to the financial aid office to find out what support the school offers to their international students.
Check to see if your chosen university is approved for FAFSA, and if they aren't ask them if they offer financial aid packages or private loans for international students or know of any lenders that do.
Things to consider:
Cost of living. Living expenses vary greatly from country to country and within different regions. It's a good idea to do your research in advance to decide if you really can afford an international education. Speak to a financial aid advisor at your destination school as they may be able to provide estimated living costs.
Exchange rates. Varying exchange rates can have a huge impact on your funds as a small change can have a big impact. Uncertainty around COVID-19 and Brexit have proven that nothing should be taken for granted, and local issues may have an impact on how far your money goes if the exchange rate changes significantly.
Interest rates. You will want to be aware of the interest rates, and of course, the repayment terms that apply to your loan.
Health Insurance. If you're studying at an international school then your regular travel insurance just won't cut it – you should look into international student insurance and make sure you have a plan that covers all of your needs.
Tuition fees. The tuition fees both for undergraduate students and those on graduate programs can vary hugely depending on the school and from your home institution if you're enrolled in the United States. Speak to your financial aid advisor to get a clear estimate of the total cost of enrolment and your financial aid options.
Credit cards. It's unlikely that a credit card will be a primary source of financing study abroad, but it is a good idea in an emergency – whether you have one from a US bank or if you are able to apply for a local account.
Bank accounts. It can be difficult at first to open an account overseas, but your university should be able to advise and help, and there are a growing number of online-only or app-based bank accounts in Europe that international students can access.
Scholarship opportunities:
You should see if there are study abroad scholarships offered by your chosen school and private scholarships – you can search these at internationalscholarships.com
Find a loan:

Read Next: How to find study abroad scholarships
---
December 14th, 2017 by Juncal Caballero

University of Sussex Scholarship

Deadline: March 10th

Have you ever dreamt about spending a summer in England? Dream no more! The University of Sussex offers you the opportunity to experience a life-changing summer in its International Summer School!

The International Summer School at the University of Sussex provides an opportunity to meet and study with people from all over the world and is now offering a 50% scholarship to spend next summer on its campus! The International Summer School program lasts for 4 weeks, just enough time to have an immersive cultural experience! And it gets even better as the program also includes social activities such as Harry Potter tours, karaoke nights and pub quizzes.

How to apply?

The Sussex teaching system is based around intensive, small-group teaching through lectures, workshops and labs. Each module carries 15 credits and lasts for four weeks and the start date for Module A is from June 23 and for Module B from July 22.

To apply, just follow these three steps:
Complete the

Sqore challenge

.

Decide which ISS module works best for you.

Apply online to the

International Summer School

.
Do you want to know more about the school and city? The University of Sussex was founded in 1961 and is located in Brighton, England, which has been known as "London by the Sea." Brighton quickly established an international reputation for the quality of its research, for its innovative and effective styles of teaching, and for attracting scholars from all over the world. Brighton is an amazing place to be a student as you will enjoy the sun and the sea. It also has great places to eat and drink, many shops and any other entertainment activity you can find in any other big city. Are you excited now? Get more details on the International Summer School scholarship and apply before March 10th!
Other Interesting Posts:
---
July 2nd, 2014 by Jonathan Frankel
Financial Aid Fun Contest: Question 1
Deadline: July 9th at 3pm EST
International Student Loan and International Student have combined forces during the month of July to bring you three great chances to win $100! Yesterday the Financial Aid Fun contest was announced and today question 1 of the Financial Aid Fun Contest released! All you need to do is find the correct answer to the question (you can find help here), then post the correct answer either to this blog or one of the following:
International Student Facebook
International Student Twitter
International Student Loan Facebook
International Student Loan Twitter
If you submit the correct answer you'll be entered into the drawing to win $100! You only have until July 9th at 3pm EST to submit your answer, so make sure you post your answer as soon as possible!
The question you must correctly answer is:
What is a co-signer?
Time is limited so start searching now and post your answer before the deadline. If you aren't the winner this week make sure you come back next week. There will be a new question posted, meaning a new chance to win $100!
WINNER UPDATE:
If you missed the announcement of the winner for the first question- here he is:
Islam Taher
"A cosigner is someone who guarantees that if the borrower cannot pay back the loan, they will be legally responsible to pay back the debt. In other words, the cosigner is taking on a huge responsibility for the international student loan or study abroad loan since they are being asked to accept the responsibility of paying back the total loan amount plus any interest."
Congrats Islam! For those who did not win, don't worry, just answer our next question for a chance to win!
---
May 22nd, 2014 by Jennifer Frankel
Funding your education doesn't have to be impossible if you don't have the money on hand. There are thousands of scholarships out there designed for international students – you just need to know how to look and what you need to include to make your scholarship application standout. This Friday, May 23 at 11 am EST, our partner InternationalStudent.com will be putting on a live hangout on How to Find a Scholarship.
Topics will include:
Where to look for an international scholarship
How to apply for a scholarship
Tips and tricks to increase the likelihood of getting the award
Scholarships are essentially financial awards that do not need to be paid back, and because of this, they can be competitive. Tune in this Friday to increase your odds of getting picked. Here's how:
Step 1. Sign up and reserve your spot.
Step 2. Set a calendar reminder so that you can tune in.
It's that easy! At the end of the Hangout they will take any questions you have so make sure you have all of your questions ready. Hope to see you there!
---
May 20th, 2014 by Jennifer Frankel
If you need an international student loan for the semester, you have a few more months to prepare! That's why tomorrow, Wednesday, at 3pm EST, International Student Loan will be hosting a free Google Hangout to answer all of your questions. Join them to learn about international student loans including:
What you need to apply
Requirements for approval
What to expect during the process
They'll be available to answer all of your questions when it comes to your international student loan, so don't miss it! To join the Hangout live, all you need to do is:
Bookmark the page
Set a calendar alarm for 3pm EST on Wednesday, May 21st
Get your questions ready
Want to see previous hangouts? Check out International Student Loan's YouTube page where you can find videos on all things financial aid for students studying abroad.
---
March 28th, 2014 by IEFA
Read about writing scholarship essays in our updated post here.
Writing a scholarship essay is, perhaps, the most important—and often, most daunting—step for any student looking to win a scholarship. Judges must assess applicants quickly and will already know your basic information/details from the rest of the scholarship application. That being said, the essay is your chance to stand out as an applicant and tell the judge(s) exactly why you're the ideal recipient for their award.
And, as any experienced essay writer will tell you, an outstanding essay begins with a well-formulated outline.
There aren't specialized scholarship essay outlines per se, rather, scholarship essays are organized much like any other essay. However, there are a number of key features the scholarship essay must convey to the judge, and these features are important to keep in mind when planning.
Scholarship Essay Important Features to Remember
Don't just reiterate the basic information in your profile (the judge(s) already have access to that), identify yourself as the ideal recipient of this particular scholarship
Give a personalized response, specifically tailored to each individual scholarship
Remember who the judges will be. Who offers the scholarship? What are they looking for in a candidate? Don't just respond to the topic, write for your audience and highlight the desired qualities in yourself!
Outline Formats
As there aren't specialized formats for scholarship-specific essays, any traditional outline format will do (Interchanging numerals and letters for major points and supporting details, for example).
Idea 1

Supporting statement
Supporting statement

Idea 2

Supporting statement
The only particular thing to remember is you are planning more than a mere response to the provided prompt—you are planning a way to sell yourself as the ideal candidate for the scholarship while responding to the prompt.
An Example of a Better Response
When planning, it is important to remember that there are better and worse ways to respond to a scholarship provider's prompt while simultaneously selling yourself as the ideal candidate to receive the award.
Outlining and planning your scholarship essay is the most valuable asset in crafting a formidable response—a response that needs to both answer the provider's question while setting you apart from a group of similarly qualified applicants.
For example:
BAD: "I am a very hard worker."
BETTER: "At my current job, there are often extended lulls in the workload. During those lulls I stay busy by finding things in the office that still need to be done and taking care of them. Rather than sitting around or waiting to be told what to do, I refill paper trays, tidy up areas that have become cluttered throughout the day, and otherwise take initiative to improve the workplace and assist my co-workers."
Scholarship Essay Outline Recap:
The scholarship essay is the best means for a student to distinguish themselves from other applicants and procure a scholarship
Creating a detailed outline and planning your response is the best step a student can take to write an impeccable scholarship essay
When planning responses, students should write for their audience—highlight the qualities the scholarship provider is looking for!
Any traditional outline format will do (numerals, letters, etc) as there is no specialized scholarship essay outline format—it's not important what style the outline is, only that there's an outline!
Other Interesting Posts:
---