---
April 29th, 2021 by IEFA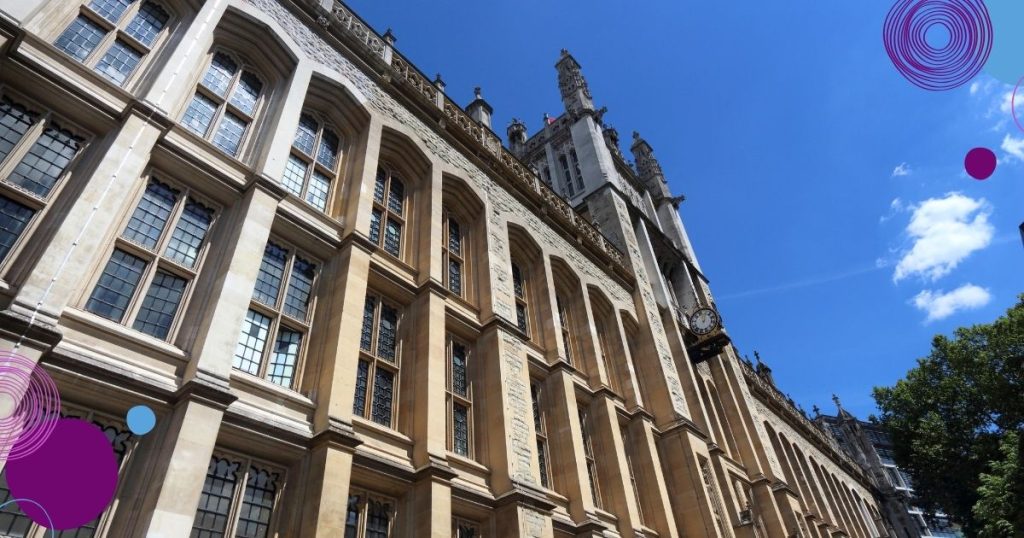 Studying abroad in the UK is a great opportunity. You can meet new people, experience different cultures and take advantage of some amazing opportunities that you may not get at home. The following blog post will help show you what it takes to study in the UK as an international student, so read on!
When you think of studying in international colleges, UK colleges always pop up first. The UK has some of the most popular colleges in the world. They offer high-quality education and global outreach to their students. Students will have multiple opportunities ahead of them. The UK is the home of hundreds of world-class universities. Degrees from UK colleges are highly recognized all over the world as well. Students don't have to struggle in order to find jobs worldwide.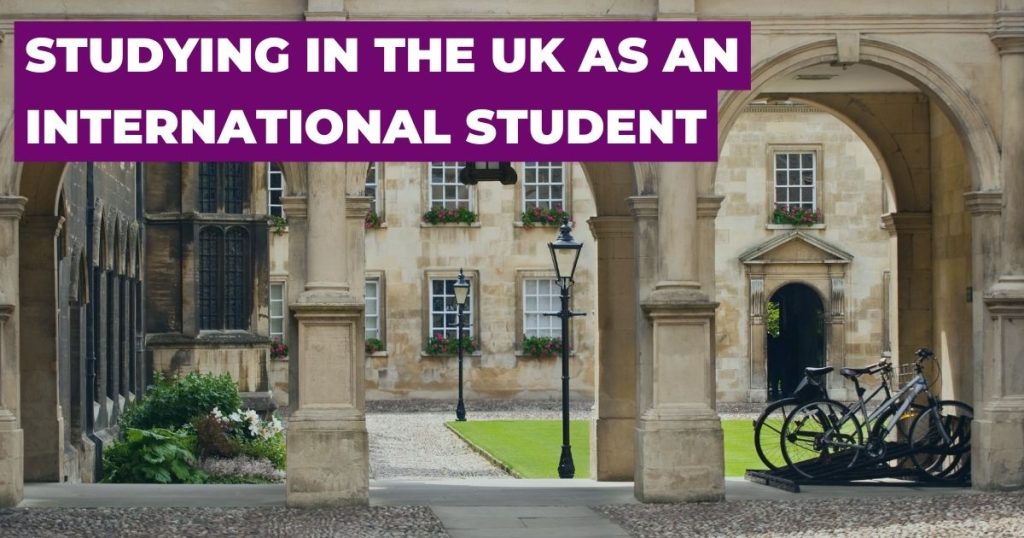 The UK has some of the Best Universities:
There is no doubt that the UK has some of the top universities in the world. The University of Cambridge, Imperial College London, University of Oxford, and University College London rank among the top ten colleges in the world. There are many others in the UK that rank among the top 100 in the world.
UK universities offer more than 50,000 courses in over 25 subject areas with both post and undergraduate degrees to international students.
What else UK Universities offer other than education?
The UK is a huge territory. Countries like England, Scotland, Wales, Northern Ireland are located in the United Kingdom. The UK is full of history and culture. Students will have a lot to explore and find a multicultural atmosphere all over the UK. Cities like London, Manchester, New Castle, Warwick, Cardiff, Norwich have a rich history and a lot to explore. If you are a football fan, you can go out with your friends to watch the world-famous English Premier League. You will find all the advantages of a developed country such as malls, metro stations, transportation facilities, restaurants all over the UK. You will have the experience of a lifetime while you study in the UK.
What are the benefits of studying in the UK as an international student?
Studying abroad can help you gain new skills and experience that will be useful when applying for jobs or internships back home.
Studying abroad can also help you develop your English language skills, which will make it easier for you to find work in other countries too.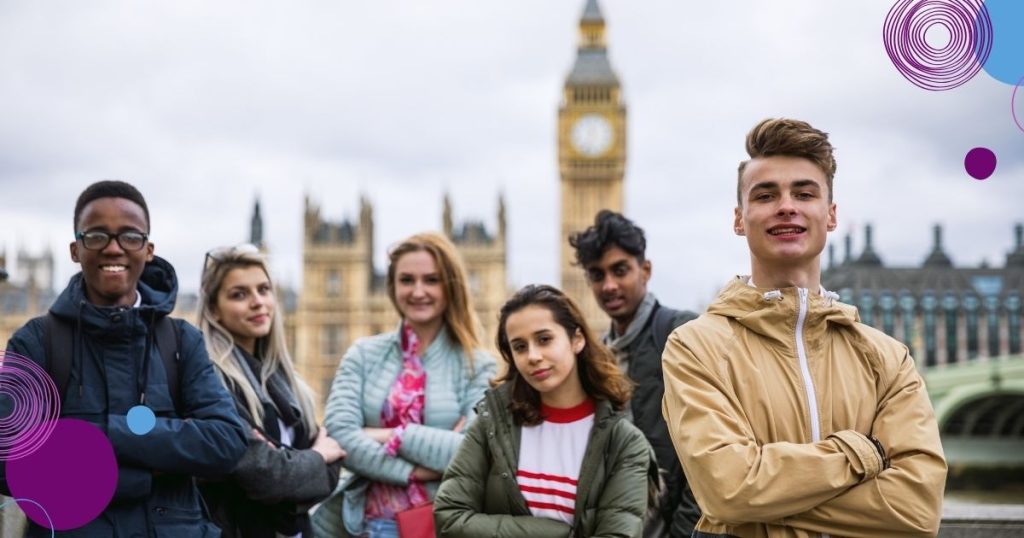 Studying abroad brings a lot of opportunities and life-changing experiences. You can experience other cultures and meet new people. You will be able to improve your language skills, which can be beneficial for traveling around the world and find job opportunities worldwide. Learning new cultures will make you comfortable with other people and help you build healthy relationships. You will be able to work comfortably without any problem.
When you live in another country, you are living all by yourself. Unknowingly you are developing yourself and your lifestyle. You will face many challenges during this period. You will be adapting yourself to face those challenges all by yourself. That boosts your confidence and prepares you for bigger challenges. You will learn skills that will help you build a comfortable and secure future.
The UK welcomes hundreds of thousands of international students every year. Being an international student studying in the UK and finding the best colleges and subjects is not easy. Studying in the UK as an international student can be expensive sometimes. So it is important to do proper research and find all the opportunities that the UK offers.
How do I apply for a study visa to come to the UK?
If you are planning for a short course and you are over the age of 18, you should go for a short-term student visa. Using it, you will be able to stay in the UK for 6 months and you can extend the period for 11 months as well.
Or, if you want to stay longer you can apply for Tier 4 (Child) student visa if you are under the age of 18 or you can apply for a Tier 4 (General) student visa if you are over the age of 18.
Student Visa Requirements:
Valid Passport
Your recent photograph
A statement from your course provider
Proof of adequate English language skills
ATAS (Academic Technical Approval Scheme) certificate if you are studying a sensitive subject.
Proof your financial stability throughout the course
What is life like as an international student in the UK
When you study in the UK as an international student, there are a lot of things you need to be aware of.
One thing is that the academic year in the UK starts in September so your course will start from this date as well.
Student life in the UK can be very fun. Studying in a new country is always an exciting and adventurous experience, but it can also lead to feelings of homesickness or loneliness from time to time.
You may need help with your English language skills if you are not fluent when starting your course so that you can take part fully in the lessons and lectures during your time at a UK university.
How much will it cost?
The cost of living in London is higher than most places, so if you're coming from outside Europe then it's important to budget accordingly and plan ahead before coming over here with money saved up just in case!
Types of Courses
Remember that there are lots of different types of courses available across the UK – not just traditional degrees but also vocational courses such as nursing or teaching! You'll need to research what type of course suits your needs best before making any decisions about where to apply…
Tips on how to find accommodation, get around, and make friends
Finding accommodation as an international student can be difficult, but there are lots of people out there who have been in the same position as you and can offer some advice.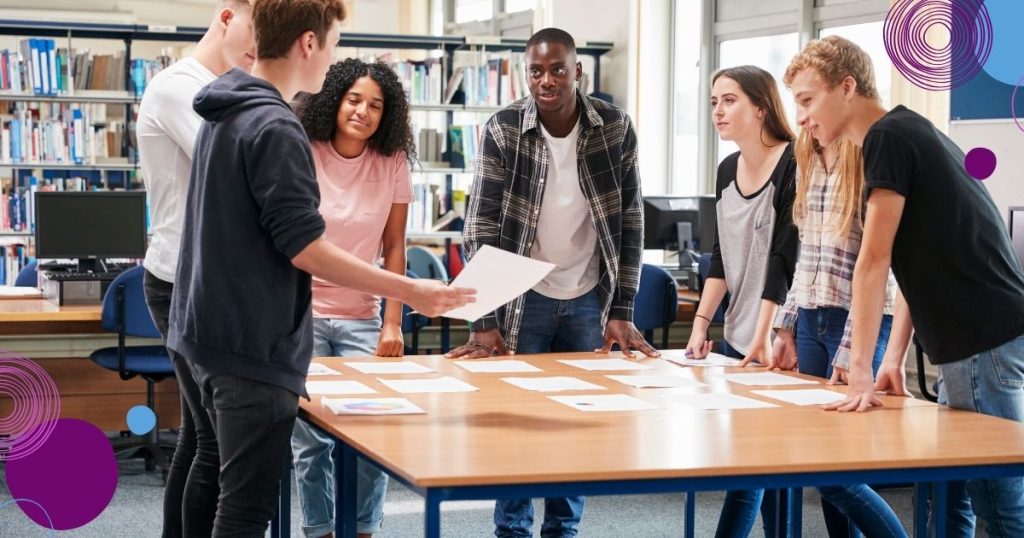 In most cases your best option is university accommodation – but make sure you are aware of the differences in quality across different universities before making any decisions! If you only stay for a semester or one year, then this is ideal. If you stay for your full course, you'll probably want to move to private accommodation with friends in your second year.
It's good to get your bearings and find out how to navigate around the city or town that you're living in. You can do this by downloading a maps app for your phone, buying an offline map book at the bookstore, getting oriented with a tour group provided when you start your course.
Making friends in a new country is tough, but not impossible. One of the most effective ways to do this is by joining clubs and groups for international students – you'll get a great cultural experience and make friends from all over the world through these organisations.
Not just for university
Studying abroad is not just for university students – find out about other options such as high school exchange programs or internships with British companies.
Top tips for making your stay more enjoyable and less stressful
Stress and homesickness is common among international students. Here are some top tips for staying happy and less stressed while studying abroad:
Try to make friends with other international students in your course – a study buddy is always useful!
Assign times during the week as 'study' periods so that you can get best use of your time.
Make an effort to get involved in your local community.
Exercise regularly.
Eat healthy food.
Drink plenty of water and fruit juices to keep hydrated and energised.
Tips for staying in touch with your family back home:
It's important that international students stay in close contact with their friends, families, pets – whoever is waiting at home! Here are some tips to think about to stay in touch:
Try to video chat with family and friends back home at least once a month – it doesn't have to be long, just make sure they know you're happy.
Don't forget about your furry friends! Send them some photos of the adventures you are having abroad so that they don't miss out on anything while you're gone.
How to choose a college to study in the UK?
It depends on you where you want to stay in the UK. The UK is a fairly large territory and covers a lot of lands. There are over 350 colleges in the UK. So you have a lot to choose from. All the colleges are known for their specific subjects and education quality. Colleges like Oxford and Cambridge rank 4th and 7th in the world. Some colleges are specifically famous for their subjects and course such as Bristol University for Engineering and Technology or Oxford and St. Andrews for Business and Management.
Studying in the UK can be expensive as well. Top colleges almost charge up to $30,000-$32,000 a year which is really expensive. Moreover, living costs in cities like London, Manchester, Brighton can be high. Most of the colleges offer on-campus accommodation to their international students but you can live somewhere else in the city if you want. The rental cost will depend on the area you choose to live.
So choosing the college and living area according to your budget is very important. There are good colleges like Suffolk, Cumbria, and Coventry university that offer high-quality education with low tuition fees. You can expect to pay $9,000-$15,000 a year.
5 best universities for international students in the UK:
The UK has some of the top colleges in the world. All of them have beautiful campuses, playgrounds, laboratories, parking, and many more. UK colleges offer a lot more than education. They create a beautiful atmosphere for their students. Here are the 5 colleges in the UK:
1. The University of Oxford:
We all have heard of Oxford University at least once in our life. It is the oldest English-speaking college in the world. It also ranks 4th among the top ten colleges in the world. Oxford University welcomes students from more than 150 countries. 21% of students are international students as well. It is mostly famous for research and inventions.
Oxford University offers courses like Engineering, Humanities, MBA, BBA, MBBS, etc to students. International students outside of the EU pay around $32,000-$40,000 per year depending on the course.
2. The University of Cambridge:
The University of Cambridge is a research university just like Oxford. It the second oldest English-speaking college and the fourth oldest college in the world. There are currently more than 20,000 students study in this university and more than 9,000 of them are international students. Students from more than 150 countries apply every year.
It offers Computer courses, MBA, BE, Btech, BBA, MIM, Engineering, etc courses on both masters and bachelor's level. International students pay almost $30,000-$45,000 a year.
3. University College London:
University College London ranks 8th among the top colleges in the world. It is the third-largest university by the total number of students. It was established back in 1826. More than 43,000 students study here and 25% of them are international students. There are more than 800 professors and over 7,000 academic staff available for students.
It offers both master's and bachelor's courses to students. It offers courses like Science, Business, Computer, MPharm, MBA, MIM, MEM and many more. International students pay around $15,000-$40,000 a year.
4. Imperial College London:
Imperial College London was established back in 1907. It ranks 9th among the top colleges in the world. It is one of the leading Public Research Universities in the world. It is the only university in the UK that exclusively focuses on Business, Engineering, Medicine, and Science. 50% of the students come from other countries. Its main campus is built mainly for research purposes.
It offers both bachelor's and master's courses to its students. It offers courses like MSc, computer, medicine, engineering, MBA, MIM, MS, etc. International students pay around $14,000-$40,000 per year.
5. The University of Edinburgh:
The University of Edinburgh is located in Edinburgh, Scotland. It an open university and allows students from more than 150 countries. It was established back in 1582. It is the 6th oldest university in all over Scotland. It also ranks 20th among the top colleges in the world. The university is divided into three colleges and offers various subjects to its students.
It offers courses such as Computer, Business, Engineering, Science courses at both bachelor's and master's level. International students pay around $12,000-$35,000 a year depending on the course.
How to apply to study at a British university:
UK universities offer masters, post-graduate and undergraduate courses to international students. A few things you should keep in mind before applying:
Choose at least 5 colleges and courses of your choice.
You have might have to go through language tests such as PTE Academic, TOEFL iBT, IELTS Academic, and C1 Advanced if your first language is not English.
The application process for postgraduate and undergraduate courses is different.
Undergraduate:
You have to give all the required information on the UCAS website and fill an application form.
Register on the UCAS website
Add your personal information
Choose subjects and universities
Add your educational qualifications
Add your and your family's financial information
Postgraduate:
Most UK colleges allow postgraduate students to send their applications throughout the year. But some of the courses have specific deadlines as well. It will be better if you contact the college authorities before making the application.
You have to fill your application through UK PASS.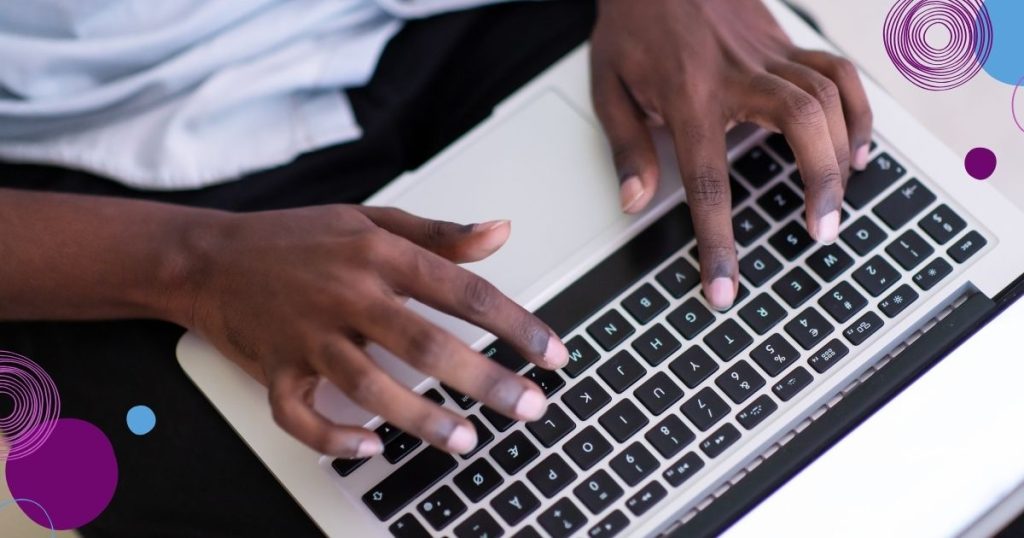 You have to submit your personal details, passport, previous qualifications, and other necessary documents.
Once you are done submitting your application form, it is time to prepare your health insurance, student visa, and passport. Some of the universities require police station registration and an online pre-enrollment process before your arrival.
Get your qualifications assessed by the British Council or NARIC:
If you are an international student, British Council or NARIC will compare your qualification certificates with UK qualifications. Your qualification should be equivalent to UKs qualification. The process is fairly simple. You can submit the photocopies of your certificates on NARICs official website. There is an application charge as well. It takes 15 working days to get the final results.
Staying safe and healthy while studying abroad
Staying safe when you're studying abroad should be your top priority. When you're living in a new country, it's important to know the local culture and customs so that you can avoid any dangerous situations as well as stay safe while walking at night or when using public transportation.
– Be aware of how much personal information is displayed on social media accounts. You may not want everyone knowing where you live and what time you go to bed!
– Learn about general safety tips for studying abroad before coming overseas by going through some online resources.
What should you pack before coming to live in London, England
Generally the climate in the UK is temperate. You should pack clothes for three seasons:
a coats and sweaters in winter (December to February)
lightweight clothing in spring and autumn/fall (March to November)
shorts, t shirts and sandals in summer (June to August).
If you are coming from an area that is hot year round then be sure to bring some light weight items of clothing. If you are coming from the Southern United States where it never gets cold, consider wearing a jacket since London can get chilly at night. We recommend packing one pair of jeans if they don't wrinkle easily as there may not always be time for laundry day after traveling long distances. Pack any medications including prescriptions with your carry on luggage when flying over here
Funding
Studying abroad can be expensive. You might need to get a loan or scholarship to cover the cost of your studies.
International student loans are available at some schools (currently only for U.S. Students)

In conclusion
The UK has become one of the most popular destinations for international students over the years. Thousands of students around the world come to the UK for higher education and to make their future secure. There are multiple reasons why UK colleges are famous among international students. They offer a wide range of courses, degrees, and research opportunities. They are also famous for their scientific innovations. More than 500,000 international students visit the UK to pursue their favorite subjects in their dream colleges every year.
---