December 15th, 2020 by Al C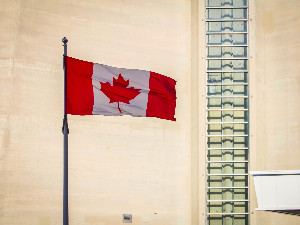 According to The Canadian Bureau for International Education, 642,480 international students studied in Canada in 2019. This represents a 185% increase in international students in Canada since 2010. Canada is the 4th most popular destination for international students, behind the USA, the UK, and China.
Why is Canada such a popular destination for international students?
The high quality of the Canadian education system
Canada is one of the leading first-world countries known for its economic abundance and high standard of living. Because of this, their educational system gets great reviews and that's what international students are looking for. Canadian schools are equipped with the latest equipment and with proper resources required to get the best educational experience possible.
Canada has a reputation as a tolerant and non-discriminatory society
Canada is best known for being one of the most tolerant countries when it comes to skin color and nationality. This makes it a prime destination for international students who wish to avoid the risk of encountering racism or xenophobia.
Canada has a reputation as a safe country
The crime rate is minimal in Canada because of its strict security and adherence to the law. Canadians are also naturally peace and law-abiding citizens, making it a great country to study in. No need to worry about distractions and potential safety hazards because its authorities are working round the clock to provide and maintain a safe and secure place conducive for studying.
Talking about stats…
96% of international students recommend Canada as a study destination, while 60% of international students say that they plan to apply for permanent residence in Canada. This is one of the top reasons why they want to get education loans for international students in the country.
Who are the international students in Canada?
In terms of student numbers, the nationalities with the largest representation of students in Canada are China (with around 22% of the market) and India (with around 34% of the market). US students represent only around 2% of all international students in Canada.
Where are the international students in Canada studying?
Across Canada, the province with the largest number of international students is Ontario (48% of international students) with the next most populous provinces being British Columbia (23%) and Quebec (14%).
Funding for International Students in Canada
IEFA.org can connect international students with education loan providers where they can access loans without cosigners, collateral, or credit history. These are available to students from 190+ countries pursuing degrees in any academic field.
International student loans are made available to international and DACA students studying in the USA and Canada. Undergraduate and graduate students within two years of graduating are eligible.
These loans can be used for past, current, and future semesters, and you can use the funds to pay for expenses including tuition, accommodation, food, insurance, and books.
The Benefits of an International Student Loan in Canada
For this type of loan, you don't need a cosigner, collateral, or credit history
You can get an education loan with a fixed interest rate from $2,001 to $50,000 – making budgeting easier and stress-free
Students from over 190 countries can apply
10-year loans with no prepayment penalties
Interest-only payment period during school and 6-months post-graduation
Undergraduate and graduate students within two years of graduating are eligible
Loans are available to students attending one of the 300+ schools in the USA and Canada

How does the loan process work?
Check to see if your school and program are eligible.
Complete your application.
Receive a conditional offer after submitting your application.
Upload your requested documents and complete any further required paperwork.
Receive a final approval after all of your uploaded documents are verified.
Your school certifies your enrollment status with the loan provider. Once that is done, your funding is disbursed directly to your school on an agreed upon date.
How much will the loan cost?
Please note that every case is different, but here is an example for informative use only – this is not a guarantee of costs for your individual circumstances.
An international (non-US, non-Canadian) student studying a Master's-level program borrowing $10,000 USD would expect to repay $100.54 per month during their studies and for 6 months after graduation, and then $141.62 per month thereafter.
Find out more and apply for your International Student Loan in Canada today.
More on Loans That Do Not Require a Cosigner in the US and Canada
10 things you need to know about international student loans
---
November 6th, 2020 by Al C

CAN INTERNATIONAL STUDENTS GET SCHOLARSHIPS?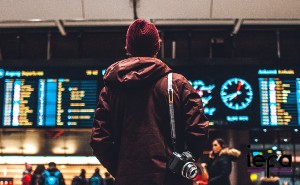 Many colleges and universities around the world offer scholarships for international students as part of their financial aid packages. If you're studying outside of your home country, you should definitely see if there are scholarships for international students available at the school you will be attending.
An international scholarship will help to offset the cost of attendance at a university abroad.
More than one million international students study at U.S. colleges and universities every year. With many more studying in other countries around the world, too.
Universities and private sponsors offer a wide array of programs with various amounts for tuition and fees. Many schools offer international student scholarships in order to attract a diverse range of students to study at their institution.
Getting a study abroad scholarship can make a huge difference if you want to study in another country. Why? Because the majority of schools often have two levels of tuition fees. One for residents of the state or country you study in, and the other for non-residents. Without additional financial aid it is difficult to afford an international education.
Can International Students Get Full Ride Scholarships?
Full ride scholarships pay the cost of tuition in full – plus, other expenses like fees, meals and housing.
In the US alone, according to the Fulbright Commission, over 600 universities offer scholarships worth $20,000 or more to international students. Around 250 schools in the US offer 'full ride' scholarships.
The Rotary Peace Fellowship is one example of a full-ride scholarship for international students. This scholarship covers tuition, fees, housing and travel costs. It also covers internship and field study expenses. It is for international graduates who want to pursue a master's degree in areas related to peace, conflict prevention and resolution.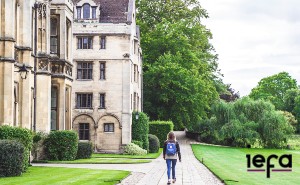 How can I apply for an international scholarship?
The process of applying for an international scholarship will vary from one school to another – or if you are applying with an external sponsor. There is some paperwork to complete in order to apply. As a student from another country, this may be complex as depending on your destination country you may need to fill out forms that are not in your native language.
In many cases you'll want to make sure to practice your English writing skills if you are applying to attend school in an English-speaking country.
It is quite common for scholarship applications to require an essay to be submitted along with the paperwork.
Before you apply, do some research on the values held high by your intended school. Apart from good grades many schools are looking for students with character. Leadership, experience in work or as a volunteer, and good communication skills are also highly valued.
Do your best to communicate all of the above in your application and adhere to any special requirements the school or sponsor has. And make sure you stick to the application deadline as a late entry will not usually be considered.
For listings of scholarships for international students, see IEFA.org.
How can I get free scholarships to study abroad?
Many study abroad programs around the world offer scholarships. You should look for nonprofit organisations in your field and check your university website for their undergraduate and graduate scholarships listings.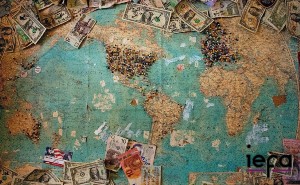 The types of scholarship program available might depend on your status – whether you are studying abroad for a semester or full degree. Your status as an undergraduate or graduate student also plays a role in the type of scholarship you may be eligible for.
In any case, the majority of international scholarships do not charge any application fees – if you are applying for a private scholarship and are asked for a payment up front in order to secure the scholarship, you should be very cautious and ensure that this is a reputable organization – be wary of scams targeting vulnerable international students.
Which countries give scholarships to international students?
Many countries have universities that offer scholarships to international students.
The United States is one of the most popular with students from other countries. But if you are an American and want to earn your degree abroad, there may be options too – just as if you are an international student in any country.
For example, if you want to study in China there are Chinese government scholarships.
There are tuition-free public universities in Germany. Norway, Australia, Sweden are other countries that encourage international students to study there through incentives such as scholarships.
Find an extensive list of scholarships at IEFA.org/scholarships.
US Citizens studying abroad: Can You Get Financial Aid For Studying Abroad
International Student sin the US: Financial Aid For International Students in the US: Explained
---
July 24th, 2020 by Al C

In this post we're comparing studying as a foreign student in the USA with studying in Canada – if you're interested in studying in either country then you're in the right spot-as we will discuss some of the big advantages of studying in each.

Now let's dive straight in!
Why you should think about studying in Canada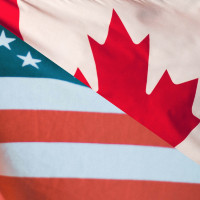 High quality educational services
A degree in Canada is just as good as a degree from the U.S., Australia, or the UK.
Canadian universities are doing well in international rankings and Canadian universities rate among the world's top 50 universities.
There's no question that a Canadian education is a world-class education, whether you're attending a university, college, or technical school.
Relatively Affordable
The most important obstacle for most students seeking to study abroad is the cost.
And while international students pay higher tuition fees at Canadian universities than domestic students, the average annual tuition for a Canadian undergraduate degree for a foreign student is considerably lower than in the United States , Australia, or the United Kingdom.
Foreign students must also find housing and support their everyday lives. The cost of living in Canada is quite affordable compared with many other top destinations for foreign students. And when you consider the average annual cost of living to be lower than other countries with also lower average annual tuition fees, Canada tends to be a really good opportunity, indeed.
It is possible to get an International Student Loan to study in Canada, too.

You can also search our database of scholarships for international students.
Employment
While Canada is a relatively affordable option globally, studying abroad is undeniably expensive.
International students in Canada are allowed to work up to 20 hours a week during school term and full time (30 hours a week) during scheduled breaks, such as holidays. Most students don't have to get a work permit to work when studying.
Security
Another big reason many students choose to come to Canada is personal safety. Studying abroad can be frightening, because you are leaving your family and friends – your safety net – at home. The Institute for Economics & Peace ranked Canada 8th most peaceful nation in the world. The location and relative isolation of Canada geographically provides a bit of a shield against most international disputes.
Canada has a freely elected government, and the Charter of Rights and Freedoms of Canada guarantees the fundamental rights and freedoms of those living in Canada. Canada's worldwide reputation is as an inclusive and non-discriminatory society. Immigrants make up 20 percent of Canada's entire population and Canadian regulations ensure that all citizens are protected from prejudice whatever their circumstances may be.
Immigration Opportunities
You typically get temporary status as a foreign student in the country where you are studying. You need to get back home when you graduate.
However, contrary to other countries, Canada has a variety of programmes that enable foreign students to be moved to permanent resident status after their studies. Options like the Post-Graduation Work Permit encourage students to live and work on an unrestricted work permit after graduation, which lets them gain some Canadian work experience. Most provinces in Canada have Provincial Nominee systems for applicants with studying or working experience in the province, and the point-based immigration scheme rewards Canadian job and education experience. Approximately half of all foreign students consider applying for permanent residency in Canada after completing their studies.
Economics
Canada is one of the world's largest economies, and students are given plenty of opportunities to work. You have the chance to communicate with stakeholders of your chosen sector and network with them. And while you study, or after graduation, you could gain valuable experience working for industry-leading Canadian companies.
Your Canadian education and improved language skills in either English or French may provide global opportunities should you want to return to your home country or move abroad.
Canadian employers seem to prefer Canadian work experience over foreign work experience, so if you do chose to live in Canada your experience could make you stand out from other applicants!
Why you should think about studying in the United States
Flexibility in choosing your major field of study
It is estimated that 48 of the top 100 universities worldwide are in the USA. Flexibility in academic fields is one of the biggest factors which distinguishes US colleges from other universities around the world.
Usually, you are not required to specify your major until after your second year of study. Most students take advantage of these two years to explore different academic goals before deciding on a major. Students are expected in most other nations to determine their field of study before even applying.
A relatively diverse curriculum
Many U.S. colleges mandate that you take general or "core" education classes.
They provide you with the opportunity to learn about a wide range of academic topics – not just your major or concentrated research area. These classes, often entitled "liberal arts", cover many subjects from writing to sciences and philosophy.
Internship opportunities & job prospects
With an internship, you will get a head start on your career – opportunities are provided by most US colleges. You will gain hands-on experience and exposure to your profession in the real world, plus the possibility of better-paid jobs after graduation because you already have some experience in the job.
Read about working in the US
Activities on campus
Colleges in the U.S. offer a wide array of sports , clubs, societies and events outside the classroom, so whatever you are interested in – you will find it right there on campus!
Cultural Diversity
Students studying in the US come from all over the world. You'll be able to meet new people from various backgrounds every day , learn new languages, make friends and learn about other cultures – and share your own!
Professional assistance
Most schools have a dedicated office devoted solely to assisting their international students with any needs. They can help you develop your English, or deal with visa problems, financial support, and even help you adapt to cultural differences which can be quite a big deal in a new country.
When studying in the US one important thing to remember is that it can be very costly – far more costly than many other countries in the world. Through this article you will find out more about how to finance your education in the USA:::Link::
Then you can find out whether you qualify for a loan to study in the US:

You can also search our database of scholarships for international students.
---
And there you have it! Lots of great reasons why you would want to study in the United States or Canada! Let us know where you want to go in the comments below!
---
---