March 28th, 2013 by Bryanna Davis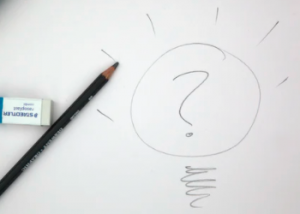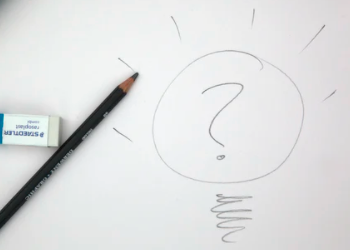 Students going to college in the United States may be partly paying their way student loans, using them for everything from tuition and room and board to books and supplies. But the exact time for student loan disbursement, as important as it is, can be hard to pin down. So when are student loans disbursed?
Generally speaking, student loan disbursement is split between a school's two semesters (or four quarters, three trimesters, etc.). This means that your $2,000 yearly loan won't give you that full amount right away in the fall; you'll get $1,000 for fall semester and $1,000 for spring semester. This splitting of the disbursement by semester is usually not a problem since tuition and fees are charged by semester as well – meaning you won't be left with a huge bill to cover in the fall and only half of your yearly loan amount to help cover it.
When are student loans disbursed within each semester, though? The answer to that question is a little less definite because student loan disbursement ultimately depends on each school's financial aid office and its specific policies. The loans usually show up in a student's account sometime between the start of classes and the tuition payment due date. Before the funds actually show up, they will often be listed as "pending" so you can get a clear picture of what your financial situation will look like once the loan comes through.
There are some reasons that your student loan disbursement may be delayed, however. A delayed disbursement may be due to a failure to meet minimum enrollment or GPA standards, an unpaid fee from a previous semester which must first be settled, or various other factors. If you think your disbursement should have come through already, contact your financial aid office to see if there are any other snags like these you need to address.
So when are student loans disbursed? It's not an exact science, but they come through in halves toward the beginning of each semester. If you're waiting on student loans for immediate needs like housing or food, get in touch with your school to find out exactly when you'll be getting them.
---
March 28th, 2013 by Jonathan Frankel
Print and Graphics Scholarship Foundation Award
Deadline: April 1
The Print and Graphics Scholarship Foundation (PGSF) hosts an annual scholarship competition that awards over 200 scholarships to students interested in pursuing the graphics communication industry. To be eligible for a Print and Graphics Scholarship Foundation award students must meet the following:
Be pursuing a career in graphic communications, printing technology, printing management or publishing
Be a high school senior or graduate
Be enrolled in a two or four year accredited graphic or printing program
Be a full-time student
Maintain a cumulative GPA of 3.0 (on a 4.0 scale)
Students who are eligible for this award must also meet certain requirements based upon spreading PGSF awareness through Facebook.
Applicants need to complete the scholarship application and submit the requested documentation by April 1 to be eligible for this award. The average award amount is $2000 per student; however, this amount can be awarded in an amount as great as $5000. These awards are renewable for up to four years as long as the awardee continues to meet the eligibility requirements.
Find out more on the requirements and how to apply for the Print and Graphics Scholarship Foundation Award here.
---
March 25th, 2013 by Bryanna Davis
Coming to college in the United States involves a lot of expenses, and you may find yourself turning to a private loan to help you meet the financial burden. While loans can be great, it is important to understand the full financial burden of repaying them. One of the most important factors in picking a loan to help you finance your college education in the United States is understanding interest rates on student loans.
Interest is a fee that a bank requires you pay on top of the base loan amount so it can make money from the loan. Interest rates on student loans are given as yearly percentages. For example, a $1,000 loan with an interest rate of 7.5% APR (annual percentage rate) will mean a total repayment of $1,075 after one year of interest.
Stretch this out across years – even decades – of repayment, and clearly interest rates on student loans can have a huge impact on how much you pay in total. So how can you make sure you lower your interest rates on student loans?
To a certain extent, interest rates on student loans are fixed. Student loan interest rates are based off parameters set by reputable American and international banks and generally vary between about 2% and 9% APR.
But your student loan interest rates will also change based on the creditworthiness of your US cosigner. A cosigner is a financially responsible person who, by cosigning a loan, agrees to cover any costs that the original borrower can't. Find a cosigner with a solid credit history (as an international student, you'll need a cosigner in the US anyway) and banks will be more likely to give you a favorable interest rate on the loan.
Another way to lower the overall impact of interest costs is to repay your loan more quickly – thereby accruing less total interest. This can mean anything from paying a little more than the monthly minimum when you have the spare cash to choosing an official repayment plan that features earlier or more substantial regular payments.
Understanding interest rates on student loans is very important part of your college financing, so make sure to look into your best options before you decide on a loan!
---
March 21st, 2013 by Jonathan Frankel
University Language Services Scholarship
Deadline: April 3
The time has come to enter the fifth round of the University Language Services scholarship. This means you have the chance to win $500 for a great photo. If you are a college student who is studying abroad currently, has in the past or will be in the near future- you can submit a photo that shares what made you decide to study abroad. It can be anything that expresses this- food, architecture, a landmark, etc.
Your submitted photo for the university language services scholarship will need to be accompanied with a 200 word or less description of why the subject in your photo helped you decide to study abroad. Entries need to be submitted by April 3. Once submitted, the top eight submissions will be posted for site visitors to vote on. The three photos with the top votes will continue to the finalist round where a panel of judges will determine the grand prize winner of $500.
If you would like to submit your photo, you can find out more on the university language services scholarship here.
Tourist in Paris photo courtesy of Shutterstock
---
March 18th, 2013 by Bryanna Davis

A report recently released by NACE, the National Association of College Employers, has detailed the ten highest paying majors in the United States. The study measures these majors with top pay by looking at the average starting salary for a newly hired employee. Here's the full list:
Computer Engineering
Chemical Engineering
Mechanical Engineering
Electric/Electronics and Communications Engineering
Civil Engineering
Construction Science/Management
Information Sciences Systems
Unsurprisingly, the overwhelming majority of these ten highest paying majors come out of the STEM fields – science, technology, engineering, and mathematics. There are a few major reasons for this.
First off, STEM fields are many of the vital forces that drive our world today – the influx of computer and web technology in day-to-day life, for example, makes jobs in the above categories of Computer Engineering, Computer Science, and Information Sciences Systems significantly more important than they were even a few short years ago.
Another main reason that most of these majors with top pay come from the STEM fields is that relatively few students choose to pursue these majors over the more popular ones in liberal arts, making the actual STEM-field graduates very hot commodities for employers desperate to hire workers with the appropriate expertise.
Does this mean that you should go into one of these fields just because it's one of the ten highest paying majors in the United States once you snag that first job? Certainly not. But some planning ahead and honest soul-searching in your pre-college and early college years can help you consider what you'd really like to do and see if any of the above majors is in fact something that inspires you.
Also keep in mind that it's never too late to shift gears into one of these ten highest paying majors if you decide that it is indeed the right thing for you. Even if you're already finished with your undergraduate education, there are various ways such as grad school and community college that you can use to get you started on a major career change.
If one of the above majors sounds like a good choice for you, make the commitment, study hard, and be ready to land a great job once you join the workforce!
---
March 14th, 2013 by Jonathan Frankel
Elite Awards
Deadline: April 1; October 1
Troy University offers international students with exceptionally high academic achievement the chance to receive one of two elite awards. Four first year undergraduate students from around the world are granted one of these awards each semester. Additionally, these awards are able to be renewed each year that the student continues to attend Troy University and maintain their award eligibility. Awardees must have the intent to obtain at least a four year degree from Troy University.
Elite Awards Available:
The Millennium Scholar Award- this award requires that students have an ACT score of 31 or SAT score of 1380 along with a high school GPA of 3.7 (on a 4.0 scale). It will fully cover tuition, room and board for the first year.
The Chancellor Award- this award will grant the awardee full tuition and requires that the student have an ACT score of 27 or SAT score of 1220 along with a high school GPA of 3.5 (on a 4.0 scale).
If you are an international student who plans on attending Troy University as a freshman undergraduate student, you can find more information on both of these elite awards here.
Red apple with A plus photo courtesy of Shuttestock
---
March 13th, 2013 by Bryanna Davis
As a college student, you can find yourself changing apartments often. New school years or semesters often come with new housing setups, and changing circumstances during the middle of a schooling period can result in an unexpected change in living situation. To help you save money in the process, it's important to know the costs to consider when changing apartments.
Deposit
Your biggest new apartment cost (besides a possible uptick in rent) is probably going to be your security deposit. A security deposit is a one-time payment generally ranging from a half a month's rent to a full month's rent that is paid upon renting a new apartment. At the end of your tenancy, the security deposit will be returned to you minus fees for cleaning or repairing your apartment that your landlord sees fit.
Moving fees
Another one of the costs to consider when changing apartments is the actual price of moving. Using a professional moving company to help you is the most expensive way, but even if you forego this convenience and haul your stuff yourself you can rack up costs. Truck rentals, gas, boxes and other packaging – all these things should be considered when you look at your new apartment cost!
Furniture
Furniture is an especially important new apartment cost if you're moving from a furnished apartment into an unfurnished one, where you can find yourself in the market for pricey items like beds, couches, and dining tables. Even if you own some or all of these things already, you may want to buy new furniture that better fits the space in a new apartment.
Utilities
Different apartments come with different utilities paid, making utilities one of the sneakier costs to consider when changing apartments. While basics like gas and electricity are almost always the responsibility of the renter, other utilities like hot water and garbage tend to vary. Make sure to discuss this with your new landlord so you know what kind of different expenses you'll be getting into with your new place!
---
March 7th, 2013 by Jonathan Frankel
Phi Kappa Phi Study Abroad Grant
Deadline: April 1
Two Phi Kappa Phi study abroad grants have been created through the Phi Kappa Phi society to assist students that are interested in studying abroad with having the opportunity to do so. To be eligible to apply for this award, students must be enrolled at an institution with an active Phi Kappa Phi chapter, have a 3.5 or higher GPA (on a 4.0 scale), have earned between 56 and 90 semester hours and have already received acceptance into a study abroad program.
There are 50 Phi Kappa Phi study abroad grants in the amount of $1000 available. Two of these awards are endowed by donors:
Larry Sommers Study Abroad Grant: Former society president, Larry, was unable to study abroad during his time at the University of Wisconsin. Larry donates this grant to give other individuals the opportunity to pursue their dream of studying abroad.
McKenzie Study Abroad Grant: Former society president, Wendell H. McKenzie, Ph.D and his wife Georgie McKenzie provide one of the Phi Kappa Phi study abroad grants to be used by a student from North Carolina State University.
If you would like to receive a grant to study abroad and meet the eligibility criteria, you can find more information on the Phi Kappa Phi study abroad grant here.
Excited Woman Under a Money Rain photo courtesy of Shutterstock
---
March 4th, 2013 by Bryanna Davis
International students who are looking to get a student loan to help pay for college will probably find themselves searching for a student loan cosigner. But finding a cosigner for your student loan can sometimes be a difficult process. Let's break down who can be a cosigner for your student loan.
If you plan to attend college in the United States, your student loan cosigner will have to either be a U.S. citizen or permanent resident having lived in the US for the past two years, depending on the requirements of the loaning institution. How can you find this type of person if you don't live in the United States in the first place? Try reaching out to your extended family to see if anyone has the required citizenship status. If you still can't locate the right match, turn to trusted friends and ask if they know anyone who can help you. It can be daunting to ask someone a little less familiar to you for such a big favor as cosigning a loan, but if you're having trouble finding the right person it may be a step you have to take.
The other major requirement of a cosigner for your student loan is that they have solid credit themselves. Since the main purpose of a student loan cosigner is to back up the loan's repayment if the student cannot, having an established and strong credit history is an absolute must for your cosigner. This means a current stable source of income, low amount of other debt, and very few to no bad marks on credit history.
So enough with all the limitations – let's look at the good news. Who CAN be your student loan cosigner? Well, as long as they fit the above criteria, pretty much anyone who is willing. Your cosigner doesn't necessarily have to be a family member or even a close friend, doesn't have to have any previous affiliation with the lender or your prospective college, and so on. So just make sure the cosigner for your student loan meets certain citizenship and credit history requirements, and you'll be on your way to getting your loan approved!
Other Interesting Posts:
---