September 4th, 2020 by IEFA

For 15 years, InternationalStudent.com has been organising a contest for international students to create a video about an aspect of their life and their experiences or hopes of studying abroad.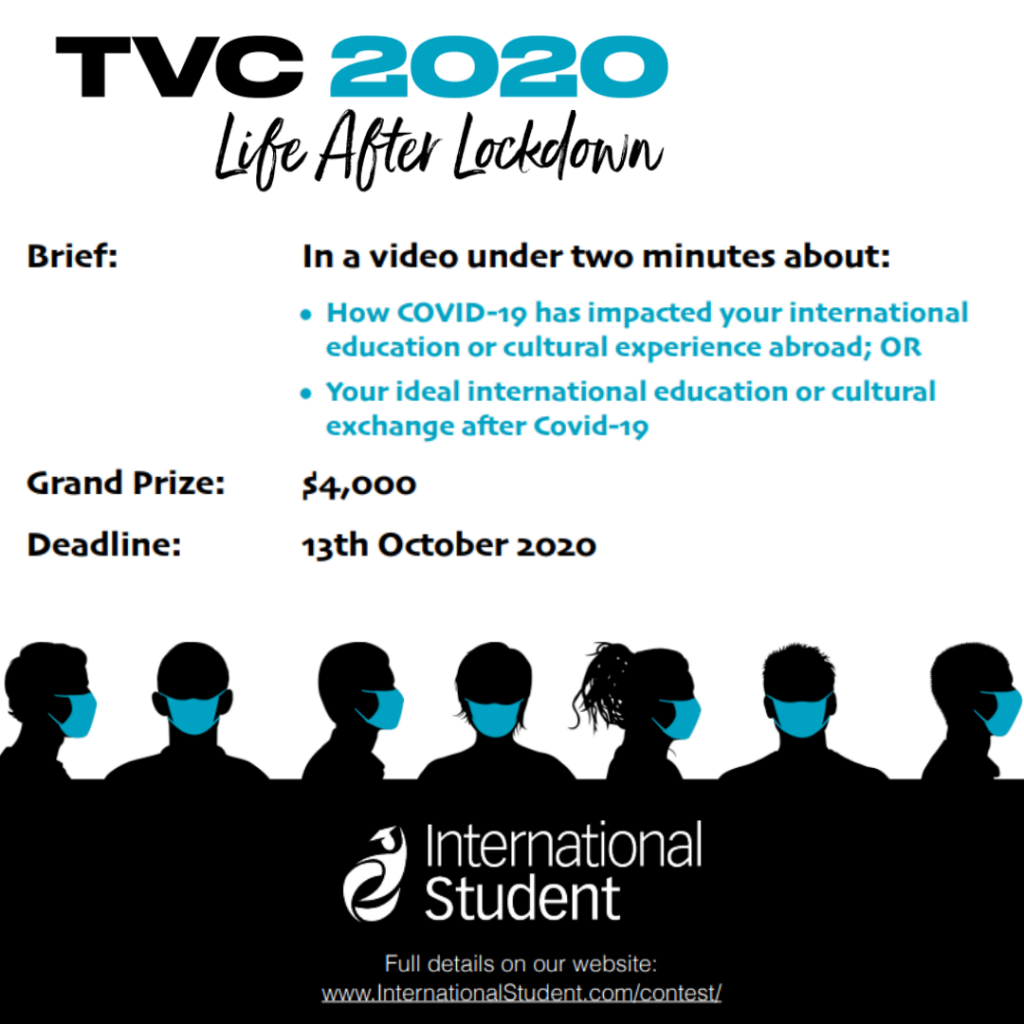 Despite the very different landscape for international student travel we're experiencing in 2020, InternationalStudent.com is bringing the contest back – and this year it has a special tagline: Life After Lockdown.
The concept is simple – create a video up to 2 minutes long about one or both of the following:
How COVID-19 has impacted your international education or cultural exchange experience abroad
Your ideal international education or cultural exchange after Covid-19
Do this well enough to impress the judges and you could win the top prize of $4,000.
There are also prizes for the 2nd and 3rd place entries, as well as $1,000 for the Viewers' Choice Award Winner which is voted on by the InternationalStudent.com community!
The submission deadline is 13 October 2020, so be sure to check out all the rules and details by visiting International Student Travel Video Contest
Good luck!
Want more – read the IEFA Blog.
---
September 2nd, 2020 by IEFA

We don't need to tell you that despite COVID-19 impacting in-person classes, exams and plans for just about everyone around the world, International Education doesn't stand still for long. We're excited about the start of the Fall Semester 2020.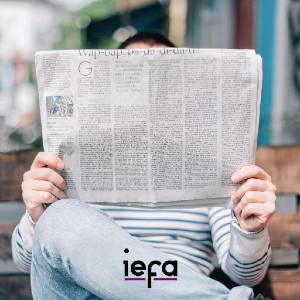 Here's our roundup of some of the news in International Education that caught our attention August:
PEO International Peace Scholarship Awarded
Paramita Choudhury, a second-year doctoral student at the University of Arkansas, has received the P.E.O International Peace Scholarship. P.E.O. is a philanthropic organization with the mission to help women support their educational goals through loans, grants and scholarships. One of the goals of the P.E.O International Peace Scholarship is to foster a better understanding among the peoples of the world. Paramita will receive $6,000 for tuition and expenses related to her research in dental anthropology.
Texas Student Recieves Department of State Scholarship to Study Hindi
Josh Mysore, a senior at the St. Mark's School in Plano, Texas, has been awarded a National Security Language Initiative for Youth Virtual Summer Intensive full scholarship to study the Hindi language this summer.
Josh is one of 500 students selected from roughly 3000 applicants from across the United States who will study a foreign language this summer as part of a virtual exchange.
Nigerian ballet dancer inspires youth
Daniel Owoseni was told that as an African he was not eligible for an international scholarship. Despite this setback, he taught himself ballet through YouTube, and 3 years ago set up his very own dance academy.
This story should inspire you not to give up, even when things are hard!
---
Want more? Get our monthly newsletter.
Read about How to find international or study abroad scholarships for 2021 or Studying in the United States vs. Canada
---
If you need additional funding for your international education, a loan may be the perfect solution:

---