September 16th, 2021 by Al C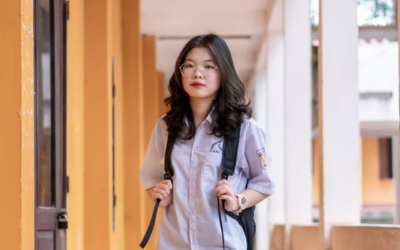 Many international students attend college or community college in the USA or go to a university or other higher education institution in Canada, the UK, Australia or many other countries around the world.
At IEFA we encourage students to broaden their horizons and take on the rewarding experience of an international education just like the estimated 5 to 6 million international students currently enrolled at universities in all four corners of the globe.
Some international students may feel they are isolated in their new country away from friends and family. However, this does not have to be the case! You can find communities of other international students, clubs and societies with common interests and the local community who will help you with the transition to your new country. Many international students actually report that the social life and extra curricular activities many colleges offer is even more valuable to them in their future careers than the quality education they receive compared to staying in their home country.
There are also plenty of resources specifically for international students – from housing, to scholarships and even financial assistance – whether you attend a small college or a large university overseas. You will have access to an international student advisor who can provide assistance and guidance to you before, during and often after you've completed your degree program. Many schools have dedicated support teams, or an international student office, who can help with any student visa questions foreign students might have, financial aid and advice on funding sources and access to financial resources.
I hope that this article offers some helpful advice on what people need when they first come over to a different country; don't be afraid or shy! If you ever need any help please don't hesitate to reach out to us.
International Students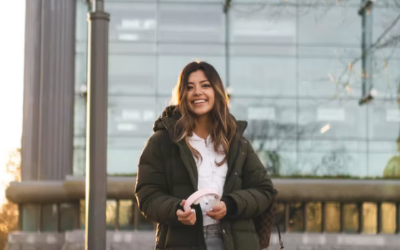 International students, or foreign students, are individuals who choose to do all or part of their post-secondary education in another country and relocate there for the explicit purpose of study. Most international students (more than 40% of all international students around the world) study at colleges and universities in just four destination countries – The U.S., The U.K., Canada and Australia.
Requirements
Many countries require prospective international students to complete standardized tests to demonstrate language competence in the language of instruction or the main spoken language in that country. Students who do not have the required level of language to enter onto their chosen degree program may be able to take a Pathway Program at many colleges and universities. Pathway programs allow students to develop their language skills before proceeding onto their chosen degree programs.
Requirements will also vary depending on your chosen academic studies – whether you're enrolling for undergraduate study or pursuing a graduate degree.
Student Visas
A student visa is one of the required documents for enrolment for many students. The exact student visa requirement will vary depending on the destination country, length of program and many other factors. Your chosen college or university will be able to give you the latest advice on whether student visas are required or not – for example for a short course of less than 6 months in Canada may not require a study visa as the course can be completed in the time allowed for many temporary visitor visas. Talk to the admissions office or international student office for guidance.
Financial Resources
Living expenses, travel, tuition fees, having a social life… the costs of your education soon add up. Of course this is great for a country's economy! It does mean that you may have to demonstrate that you have the resources to pay for the total cost of your education in that country in order to be granted your student visa. If you will be studying in the U.S. then there is definitely a requirement to prove you can pay for your own education and living costs. You can do this by providing statements from your bank account, as well as information about whether you receive funding from other sources to pay for your education.
Isolation and homesickness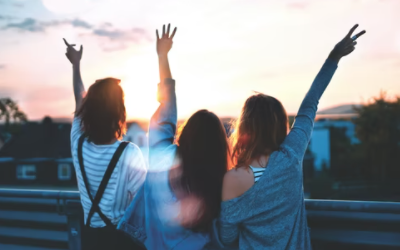 The feeling of homesickness can be very real for international students when they first study abroad. Most students go through a period of adjustment where they may feel very emotional and even want to return home.
It may feel like the people you meet don't understand your culture, you miss your friends and family back home, or you can't get used to the weather or find food that reminds you of home. It can be many things. But there are a number of ways for an international student to overcome homesickness:
Stay connected with people back home by sending them photos and updates on how things are going.
Socialize with other international students who are studying at the same university. This is a great way to get support, advice and make new friends that will be able to understand what you're going through.
Join clubs or sports teams at your college or university – not only will it help you meet people, but you'll have a great time doing it!
Make sure you're eating well and exercising regularly. You'll feel better about yourself and be prepared to take on the day with energy.
Get enough sleep! If you don't, it's going to be harder for you to face each day with positivity.
Use the support offered by your university – the international students' office, counselling services, social and recreational clubs as well as your teachers, lecturers and support staff you interact with every day – they are there to help you get the most out of your education.
There are also plenty of resources specifically for international university students-from housing, to scholarships and even financial aid information, we have it all covered here!
International Financial Aid Resources
International Scholarships
As well as the IEFA international scholarship database you can also search internationalscholarships.com and speak to the advisors at your college or university as there may be some specific financial aid available for you. Many organizations and top universities offer financial and other aid to support talented students who otherwise wouldn't be able to access higher education at home or abroad.
You can set up a free account to use IEFA here.
International Student Loans
Many international students simply cannot afford to study abroad with only their own income and family support. Even after securing scholarships, awards and grants there can still be a gap between the funds available and the costs.
If this is the case most international students on graduate programs or in their final 2 years of their undergraduate studies at many Canadian or American universities may be eligible for international student loans.
Loans for U.S. permanent resident students abroad are also available (and Stafford Loan funds can be used for study abroad, too). The majority of international students studying in other countries will struggle to find loans available to them.

International Student Resources at Your School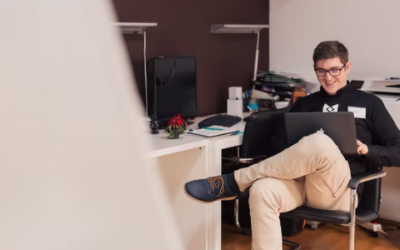 Whether it's advice on financial aid or support with on or off campus housing, your university has one or more departments dedicated to getting you the advice and resources you need as an international student. Your education, happiness and welfare is their number 1 priority.
You will have access to
Financial Aid Office
International Student Advisors
Admissions Services
Housing and Accommodation
Cultural, Spiritual and Physical Wellbeing
Studying in the USA
Although the federal government doesn't offer financial aid to those studying abroad in the USA, that doesn't mean that there are no other funding sources. In fact, American colleges and universities are among the most generous in the world when it comes to offering international student financial aid in the form of tuition waivers or discounts as well as scholarships based on financial need, academic merit or athletic ability.
Studying in other countries
Wherever you are studying the advisors at your school or university should be your first port of call for any questions or concerns you have along your international student journey, from admissions requirements right through to job prospects and careers advice after graduation.
---
September 10th, 2021 by Al C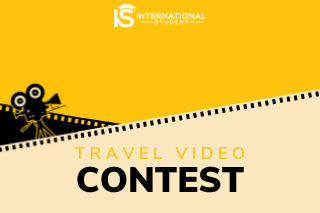 One of the most important aspects in determining who you are is your community.
The communities you belong to have a significant influence on your life and even determine certain choices you make.
That's why InternationalStudent.com is asking you to share how "community" has impacted or influenced your studies in another country for their Travel Video Contest this year.
You may interpret the term "community" however you wish. However, examples might include your family or your neighborhood at home, your new community while studying abroad, or an internet community.
To be eligible for the 2021 Travel Video Contest, you must be 18 years old. You also must be studying outside of your home country or planning to do so in the future.
The Travel Video Contest is not only a fantastic way to display your video abilities on an international stage, but it's also a chance to win one of four cash prizes.
This year's prizes are as follows:
Grand Prize: $4,000
Second Place: $500
Third Place: $250
Viewers' Choice Award: $1,000
Yes, the top prize is $4,000! You could do a lot with that kind of money!
If you believe you have what it takes to win the grand prize go to the official contest page to get full details.
---
August 23rd, 2021 by Al C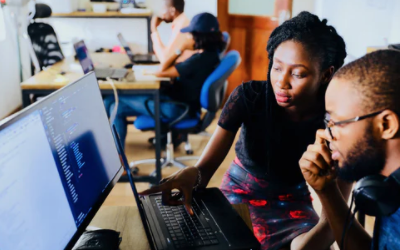 The cost of international education can be a difficult thing to bear for many people and their families without financial assistance. But what about international students who come from outside the United States? International financial aid is available, but it may not be presented in the same way for international students as it is for domestic students
Here are some important aspects of financial aid that international students wishing to study abroad should know about before applying – fees, how to apply and more!
Financial Aid is available for international students
Many international students are hesitant to apply to study abroad because they don't have many financial resources and expect it to be unaffordable. However, not all expenses are born by the student – there are many financial aid options for international students including scholarships or a student loan.
In the U.S. international students may not be eligible for Federal student aid, but funding such as scholarships are available for a wide variety of fields of study. Some of them may require you to commit to certain countries or regions.
If you're looking for a scholarship that does not restrict your study choices, there are also scholarships offered by individual states as well as federal scholarships.
How to apply for financial aid as an international student
Applying for financial aid as an international student depends on various factors, but most importantly the source of the funding.
If you're applying through your school's financial aid office, you'll need to fill out the appropriate paperwork. This is the most common way for international students to apply.
If you're applying directly through a federal or state agency, however, it may be necessary to go in person to their specific offices – sometimes even abroad!
And if you're applying through a private or independent scholarship provider, you may need to apply directly through their website – there's no standard application.
This is all part of the reason why it's so important that international students start planning for financing early!
What you need to know about financial aid before applying
Before you apply, make sure you know the following:
– Whether or not your school offers scholarships specifically for international students. If not, ask if they partner with any external scholarship providers that do!
– Your total cost of attendance. This includes tuition as well as fees and more; it's important to remember that just because tuition is cheaper doesn't mean that it's less expensive for international students once you factor in all of the other costs associated with attending that school.
– Any terms or conditions associated with the funding, such as maintaining a certain GPA, enrolment status or, if applicable, repayment terms.
– Any restrictions associated with the funding, such as specific majors or areas of study or even countries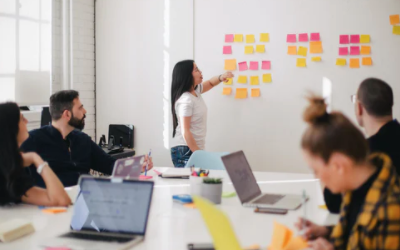 While applying for financial aid can be a lot of work, and the logistics may seem frustrating, it's important to remember that this is all part of the application process. The more you know about how much money you're going to need, your options for getting it and the requirements associated with both funding sources and financial aid before committing to a program, the easier everything else will be.
Funding sources
There are many different sources of funding including:
The school or university you are attending
Official government programs in your destination country
Official government programs in your home country
Private sponsors
Loans
Study and work programs
Graduate opportunities that are funded
The cost of your higher education
When it comes to studying abroad, the price of tuition and other fees can add up quickly. You should also keep in mind that the cost of living in your host country could in fact be much higher compared to what you're used to.
What can you do?
There are many ways for you to finance your study abroad program, so don't get discouraged! Start saving early and keep track of where your money comes from throughout the entire process. This will help you keep a clear idea of what you have left to go, and how long it's going to take you get there.
Students with undergraduate degrees can usually apply for fellowships, research grants or internships. They can also look into any available student loans, scholarships offered by their home country or even participating in the Erasmus+ program.
Graduate students may find it easier to get sponsorship or funded courses that include teaching or research.
The most important thing is to do your research to make sure you know about all the costs you can expect to encounter and all the funding possibilities out there.
Working while studying abroad
Even if you're planning to only study abroad for a short period of time, it may be possible to find a part-time job in your host country to help support yourself financially. It'll require some planning, but having at least one source of income can make things easier.
If you're considering working abroad then make sure that your student visa allows this.
Get help from your school's financial aid office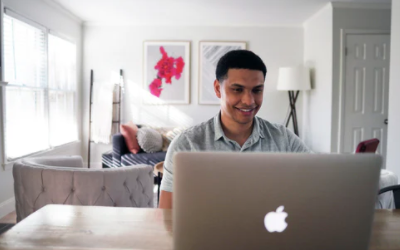 Your school's office of financial aid office is going to be the most up-to-date source of information on financing your study abroad experience.
Additional resources
Find international student loans at InternationalStudentLoan.com
If you're an international student looking to finance your higher education, it's important that you know about all of the various options available and what they entail. For example, if your country has a scholarship program for their citizens studying abroad then make sure to apply! Your home government might also have some programs in place that can help subsidize tuition costs or offer additional funding opportunities such as fellowships. If not, don't worry- many schools partner with external organizations who provide scholarships specifically for international students. You should always research these before committing to a school so you'll know which ones are worth applying for and which aren't- especially since there is often more than one option per organization.
---
May 24th, 2021 by Al C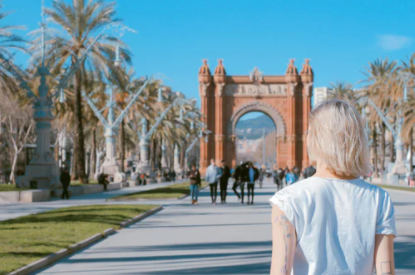 Studying abroad is a great way to experience new cultures, meet people from all over the world and learn about different perspectives on life.
Studying in European countries can be a life-changing experience. Especially if your'e planning to study at a Spanish university.
Studying in Spain as an international student can be a hugely rewarding experience because it is a country with so much to offer. However, in order to stay for more than three months, you'll need a student visa for Spain.
Studying abroad can be intimidating and scary at first but once you're there it's easy to get into the swing of things.
Read on if you want some tips about studying in Spain.
Spain
Spain is located on the Iberian Peninsula and neighbors countries like France, Portugal and Andorra. Spain is no doubt a beautiful country with a rich history and diverse culture. Spain is famous for its architecture, food, and wonderful climate. Spanish cities such as Madrid, Barcelona, Granada, Valencia are famous around the world. Also, if you are a fan of Soccer, you will be able to enjoy the world-famous Spanish Football League La Liga. Visitors to Spain will also enjoy its rich culture, such as Flamenco and Gaudí architecture.
Spain is a beautiful country with a diverse climate, food and welcoming people, so it's no wonder that international students are flocking to this country in droves to study abroad!
Spain has a large number of universities including both private and public universities. Many Spanish universities are hugely famous among international students and have good rankings as well. Universities like the University of Barcelona, the Complutense University of Madrid, and Universidad Autónoma de Madrid rank among the top international universities. These are just some of the universities you should consider if you are looking to study in Spain.
There is no better place than Spain to get a degree in Spanish language. Many universities also offer degrees for foreign students who prefer a course delivered in English.
If you are thinking about getting an MBA degree as an international student, Spain would be the place for you. Because three of the top colleges for MBA in Europe are located in Spain and they are IESE Business School, IE Business School, and Esade Business School.
Average Living Cost and Tuition Fees in Spain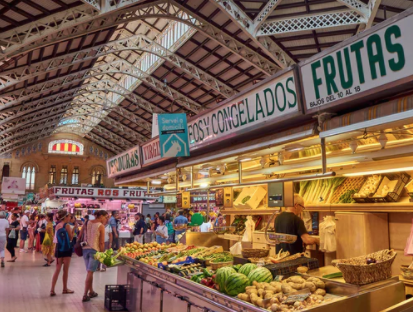 The living cost varies from location to location. Cities like Madrid and Barcelona have a high living cost. And on the other hand, cities like Granada, Valencia have a lower cost. So depending on your budget, you can choose a place to live in.
The good news for international students who study in Spain is that the cost of living is generally quite affordable there.
You can find excellent quality food at very reasonable prices in Spain. There are many inexpensive stores where you can buy fashionable clothes at an affordable price.
Even transportation costs are more reasonable than other European countries. It won't be hard for you to travel wherever you live – no matter where and when, including exploring the rest of the country.
Universities in Spain are also cheaper than in many other European countries. The average tuition fees of a Bachelor's degree are around 550 EUR to 3,500 EUR per year and for a Master's degree is around 750 EUR to 4,000 EUR per year. That makes Spain one of the cheapest destinations for international students. However, the private colleges set their own rates according to their facilities. Private colleges charge around 10,000 EUR to 25,000 EUR per year.
Top 5 Spanish Universities for International Students:
University of Barcelona:
The University of Barcelona holds the no. 1 ranking in Spain and one of the finest colleges all over Europe. The University of Barcelona was founded back in 1450, making it one of the oldest universities all over the world. The university consists of more than 100 departments, which are classified into 18 faculties and 2 schools. The 18 faculties are based on multiple subjects including Biology, Dentistry, Earth Science, Chemistry, Fine Arts, Education, Economics, Geography, Law, Math, Library Science, Medicine, Philology, Philosophy, Pharmacy, Psychology, and Physics. The University of Barcelona offers 75 Bachelor's degrees, 353 Graduate degrees, and 96 Master's degrees.
International students pay around 3,500 EUR to 6,000 EUR per year depending on the course.
The University of Barcelona is a public university which ranks among the top 100 best colleges and universities in Europe. It has about 150,000 students enrolled from over 140 different countries making it one of the most diverse institutes for higher education in all of Europe. The Compl
Complutense University of Madrid:
The Complutense University of Madrid is one of the top universities all over Europe. It was founded back in 1293, making it one of the oldest universities around the world. The Complutense University of Madrid offers more than 90 undergraduate degrees, more than 170 postgraduate degrees, and more than 175 Master's degrees. All the courses are taught in mostly Spanish. However, the Complutense University of Madrid also has English programs for international students. It offers subjects such as Arts and Humanities, Science, Medical Science, Social Science, Law, Engineering, Business Management, etc.
International students pay around 3,000 EUR to 9,000 EUR per year depending on the course.
University of Navarra:
The University of Navarra is one of the best universities in Spain for international students. It was founded back in 1952. The University of Navarra is located in Pamplona, Spain. More than 11,000 students study here and over 10% of them are from other countries. The university offers 35 Bachelor's degrees, 32 Graduate degrees, and 38 Master's degrees in both Spanish and English languages. Its main campuses are located in Pamplona and San Sebastian. However, its prestigious IESE Business School also has offices in Barcelona, Madrid, New York, Munich, and Sao Paulo. It offers courses such as Engineering, MIM, MBA, MArch, etc.
International students pay around 3,300 EUR to 8,500 EUR per year depending on the course.
University of Granada:
The University of Granada is the 4th largest university in Spain. It also hosts a large number of international students each year. It was founded back in 1531. it is also one of the most significant universities in Europe in terms of its historical importance. The University of Granada offers more than 89 Bachelor's degrees, 100 postgraduate degrees, and 28 doctoral courses programs. The University of Granada has a wide range of courses including biology, biochemistry, food science, environmental sciences, statistical sciences, mathematics, dentistry, etc.
International students pay around 2,300 EUR to 7,500 EUR per year depending on the course.
University of Valencia:
The University of Valencia is one of the most popular colleges all over Europe. It was founded back in 1499. The university now offers degrees in sciences, engineering, health sciences, humanities, education, and social, economic, etc. It has 18 faculties, schools, and 19 interdisciplinary research institutes. The University of Valencia offers more than 50 bachelor programs, 110 master's degrees, and 60 doctoral programs in both Spanish and English languages.
International students pay around 3,500 EUR to 7,500 EUR per year depending on the course.
In Conclusion
Studying in Spain is an attractive prospect for many international students. The Spanish universities and colleges are highly valued among people looking to pursue a higher degree. Many affordable colleges are available and offer high-quality education.
Studying in Spain is an interesting and rewarding experience, but you should be sure to explore the country outside of your studies as well. There is so much to do and see in Spain that you won't want to be stuck inside your classroom all day.
Studying abroad is an experience of a lifetime, and there are many reasons why people choose to study in Spain as international students.
If you're studying in Spain and need additional funding, you should seek out a scholarship. Alternatively, if you are a US citizen in Spain, you may be able to apply for a loan.

---
April 29th, 2021 by Al C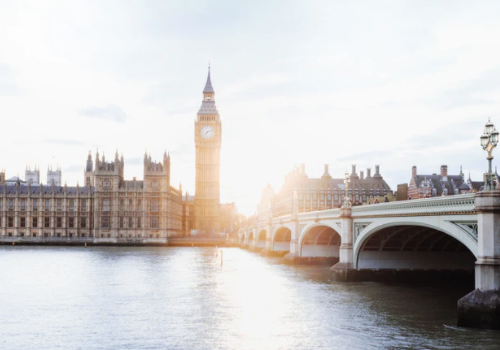 Studying abroad in the UK is a great opportunity. You can meet new people, experience different cultures and take advantage of some amazing opportunities that you may not get at home. The following blog post will help show you what it takes to study in the UK as an international student, so read on!
When you think of studying in international colleges, UK colleges always pop up first. The UK has some of the most popular colleges in the world. They offer high-quality education and global outreach to their students. Students will have multiple opportunities ahead of them. The UK is the home of hundreds of world-class universities. Degrees from UK colleges are highly recognized all over the world as well. Students don't have to struggle in order to find jobs worldwide.
The UK has some of the Best Universities:
There is no doubt that the UK has some of the top universities in the world. The University of Cambridge, Imperial College London, University of Oxford, and University College London rank among the top ten colleges in the world. There are many others in the UK that rank among the top 100 in the world. 
UK universities offer more than 50,000 courses in over 25 subject areas with both post and undergraduate degrees to international students.
What else UK Universities offer other than education?
The UK is a huge territory. Countries like England, Scotland, Wales, Northern Ireland are located in the United Kingdom. The UK is full of history and culture. Students will have a lot to explore and find a multicultural atmosphere all over the UK. Cities like London, Manchester, New Castle, Warwick, Cardiff, Norwich have a rich history and a lot to explore. If you are a football fan, you can go out with your friends to watch the world-famous English Premier League. You will find all the advantages of a developed country such as malls, metro stations, transportation facilities, restaurants all over the UK. You will have the experience of a lifetime while you study in the UK.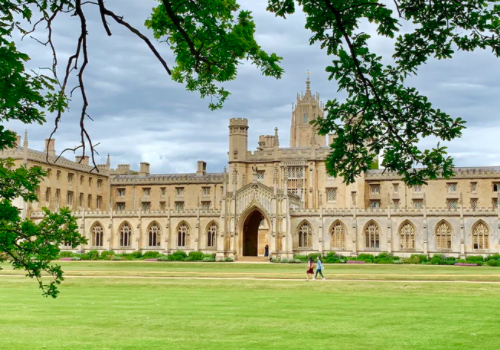 What are the benefits of studying in the UK as an international student?
Studying abroad can help you gain new skills and experience that will be useful when applying for jobs or internships back home.
Studying abroad can also help you develop your English language skills, which will make it easier for you to find work in other countries too.
Studying abroad brings a lot of opportunities and life-changing experiences. You can experience other cultures and meet new people. You will be able to improve your language skills, which can be beneficial for traveling around the world and find job opportunities worldwide. Learning new cultures will make you comfortable with other people and help you build healthy relationships. You will be able to work comfortably without any problem.
When you live in another country, you are living all by yourself. Unknowingly you are developing yourself and your lifestyle. You will face many challenges during this period. You will be adapting yourself to face those challenges all by yourself. That boosts your confidence and prepares you for bigger challenges. You will learn skills that will help you build a comfortable and secure future.
The UK welcomes hundreds of thousands of international students every year. Being an international student studying in the UK and finding the best colleges and subjects is not easy. Studying in the UK as an international student can be expensive sometimes. So it is important to do proper research and find all the opportunities that the UK offers.
How do I apply for a study visa to come to the UK?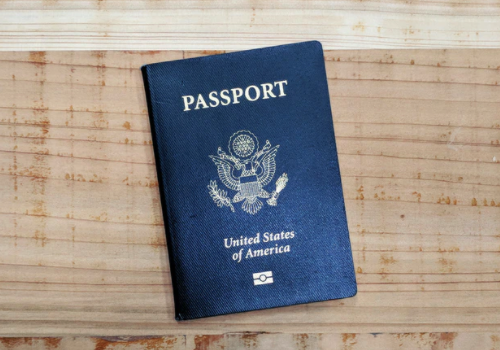 If you are planning for a short course and you are over the age of 18, you should go for a short-term student visa. Using it, you will be able to stay in the UK for 6 months and you can extend the period for 11 months as well. 
Or, if you want to stay longer you can apply for Tier 4 (Child) student visa if you are under the age of 18 or you can apply for a Tier 4 (General) student visa if you are over the age of 18.
Student Visa Requirements:
Valid Passport
Your recent photograph
A statement from your course provider
Proof of adequate English language skills
ATAS (Academic Technical Approval Scheme) certificate if you are studying a sensitive subject.
Proof your financial stability throughout the course
What is life like as an international student in the UK
When you study in the UK as an international student, there are a lot of things you need to be aware of.
One thing is that the academic year in the UK starts in September so your course will start from this date as well.
Student life in the UK can be very fun. Studying in a new country is always an exciting and adventurous experience, but it can also lead to feelings of homesickness or loneliness from time to time.
You may need help with your English language skills if you are not fluent when starting your course so that you can take part fully in the lessons and lectures during your time at a UK university.
How much will it cost?
The cost of living in London is higher than most places, so if you're coming from outside Europe then it's important to budget accordingly and plan ahead before coming over here with money saved up just in case!
Types of Courses
Remember that there are lots of different types of courses available across the UK – not just traditional degrees but also vocational courses such as nursing or teaching! You'll need to research what type of course suits your needs best before making any decisions about where to apply…
Tips on how to find accommodation, get around, and make friends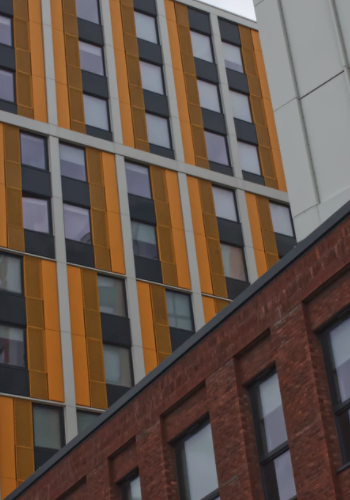 Finding accommodation as an international student can be difficult, but there are lots of people out there who have been in the same position as you and can offer some advice.
In most cases your best option is university accommodation – but make sure you are aware of the differences in quality across different universities before making any decisions! If you only stay for a semester or one year, then this is ideal. If you stay for your full course, you'll probably want to move to private accommodation with friends in your second year.
It's good to get your bearings and find out how to navigate around the city or town that you're living in. You can do this by downloading a maps app for your phone, buying an offline map book at the bookstore, getting oriented with a tour group provided when you start your course.
Making friends in a new country is tough, but not impossible. One of the most effective ways to do this is by joining clubs and groups for international students – you'll get a great cultural experience and make friends from all over the world through these organisations.
Not just for university
Studying abroad is not just for university students – find out about other options such as high school exchange programs or internships with British companies.
Top tips for making your stay more enjoyable and less stressful
Stress and homesickness is common among international students. Here are some top tips for staying happy and less stressed while studying abroad:
Try to make friends with other international students in your course – a study buddy is always useful!
Assign times during the week as 'study' periods so that you can get best use of your time.
Make an effort to get involved in your local community.
Exercise regularly.
Eat healthy food.
Drink plenty of water and fruit juices to keep hydrated and energised.
Tips for staying in touch with your family back home:
It's important that international students stay in close contact with their friends, families, pets – whoever is waiting at home! Here are some tips to think about to stay in touch:
Try to video chat with family and friends back home at least once a month – it doesn't have to be long, just make sure they know you're happy.
Don't forget about your furry friends! Send them some photos of the adventures you are having abroad so that they don't miss out on anything while you're gone.
How to choose a college to study in the UK?
It depends on you where you want to stay in the UK. The UK is a fairly large territory and covers a lot of lands. There are over 350 colleges in the UK. So you have a lot to choose from. All the colleges are known for their specific subjects and education quality. Colleges like Oxford and Cambridge rank 4th and 7th in the world. Some colleges are specifically famous for their subjects and course such as Bristol University for Engineering and Technology or Oxford and St. Andrews for Business and Management.
Studying in the UK can be expensive as well. Top colleges almost charge up to $30,000-$32,000 a year which is really expensive. Moreover, living costs in cities like London, Manchester, Brighton can be high. Most of the colleges offer on-campus accommodation to their international students but you can live somewhere else in the city if you want. The rental cost will depend on the area you choose to live.
So choosing the college and living area according to your budget is very important. There are good colleges like Suffolk, Cumbria, and Coventry university that offer high-quality education with low tuition fees. You can expect to pay $9,000-$15,000 a year.
5 best universities for international students in the UK:
The UK has some of the top colleges in the world. All of them have beautiful campuses, playgrounds, laboratories, parking, and many more. UK colleges offer a lot more than education. They create a beautiful atmosphere for their students. Here are the 5 colleges in the UK:
1. The University of Oxford:
We all have heard of Oxford University at least once in our life. It is the oldest English-speaking college in the world. It also ranks 4th among the top ten colleges in the world. Oxford University welcomes students from more than 150 countries. 21% of students are international students as well. It is mostly famous for research and inventions.
Oxford University offers courses like Engineering, Humanities, MBA, BBA, MBBS, etc to students. International students outside of the EU pay around $32,000-$40,000 per year depending on the course.
2. The University of Cambridge:
The University of Cambridge is a research university just like Oxford. It the second oldest English-speaking college and the fourth oldest college in the world. There are currently more than 20,000 students study in this university and more than 9,000 of them are international students. Students from more than 150 countries apply every year.
It offers Computer courses, MBA, BE, Btech, BBA, MIM, Engineering, etc courses on both masters and bachelor's level. International students pay almost $30,000-$45,000 a year.
3. University College London:
University College London ranks 8th among the top colleges in the world. It is the third-largest university by the total number of students. It was established back in 1826. More than 43,000 students study here and 25% of them are international students. There are more than 800 professors and over 7,000 academic staff available for students.
It offers both master's and bachelor's courses to students. It offers courses like Science, Business, Computer, MPharm, MBA, MIM, MEM and many more. International students pay around $15,000-$40,000 a year.
4. Imperial College London:
Imperial College London was established back in 1907. It ranks 9th among the top colleges in the world. It is one of the leading Public Research Universities in the world. It is the only university in the UK that exclusively focuses on Business, Engineering, Medicine, and Science. 50% of the students come from other countries. Its main campus is built mainly for research purposes.
It offers both bachelor's and master's courses to its students. It offers courses like MSc, computer, medicine, engineering, MBA, MIM, MS, etc. International students pay around $14,000-$40,000 per year.
5. The University of Edinburgh:
The University of Edinburgh is located in Edinburgh, Scotland. It an open university and allows students from more than 150 countries. It was established back in 1582. It is the 6th oldest university in all over Scotland. It also ranks 20th among the top colleges in the world. The university is divided into three colleges and offers various subjects to its students.
It offers courses such as Computer, Business, Engineering, Science courses at both bachelor's and master's level. International students pay around $12,000-$35,000 a year depending on the course.
How to apply to study at a British university:
UK universities offer masters, post-graduate and undergraduate courses to international students. A few things you should keep in mind before applying:
Choose at least 5 colleges and courses of your choice.
You have might have to go through language tests such as PTE Academic, TOEFL iBT, IELTS Academic, and C1 Advanced if your first language is not English.
The application process for postgraduate and undergraduate courses is different.
Undergraduate:
You have to give all the required information on the UCAS website and fill an application form.
Register on the UCAS website
Add your personal information
Choose subjects and universities
Add your educational qualifications
Add your and your family's financial information
Postgraduate:
Most UK colleges allow postgraduate students to send their applications throughout the year. But some of the courses have specific deadlines as well. It will be better if you contact the college authorities before making the application.
You have to fill your application through UK PASS.
You have to submit your personal details, passport, previous qualifications, and other necessary documents.
Once you are done submitting your application form, it is time to prepare your health insurance, student visa, and passport. Some of the universities require police station registration and an online pre-enrollment process before your arrival.
Get your qualifications assessed by the British Council or NARIC:
If you are an international student, British Council or NARIC will compare your qualification certificates with UK qualifications. Your qualification should be equivalent to UKs qualification. The process is fairly simple. You can submit the photocopies of your certificates on NARICs official website. There is an application charge as well. It takes 15 working days to get the final results.
Staying safe and healthy while studying abroad
Staying safe when you're studying abroad should be your top priority. When you're living in a new country, it's important to know the local culture and customs so that you can avoid any dangerous situations as well as stay safe while walking at night or when using public transportation.
– Be aware of how much personal information is displayed on social media accounts. You may not want everyone knowing where you live and what time you go to bed!
– Learn about general safety tips for studying abroad before coming overseas by going through some online resources.
What should you pack before coming to live in London, England
Generally the climate in the UK is temperate. You should pack clothes for three seasons:
a coats and sweaters in winter (December to February)
lightweight clothing in spring and autumn/fall (March to November)
shorts, t shirts and sandals in summer (June to August).
If you are coming from an area that is hot year round then be sure to bring some light weight items of clothing. If you are coming from the Southern United States where it never gets cold, consider wearing a jacket since London can get chilly at night. We recommend packing one pair of jeans if they don't wrinkle easily as there may not always be time for laundry day after traveling long distances. Pack any medications including prescriptions with your carry on luggage when flying over here
Funding
Studying abroad can be expensive. You might need to get a loan or scholarship to cover the cost of your studies.
International student loans are available at some schools (currently only for U.S. Students)

In conclusion
The UK has become one of the most popular destinations for international students over the years. Thousands of students around the world come to the UK for higher education and to make their future secure. There are multiple reasons why UK colleges are famous among international students. They offer a wide range of courses, degrees, and research opportunities. They are also famous for their scientific innovations. More than 500,000 international students visit the UK to pursue their favorite subjects in their dream colleges every year.
---
March 25th, 2021 by Al C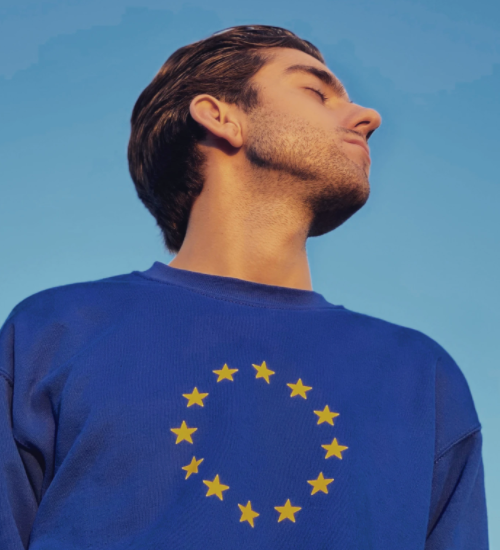 When you plan to study abroad, considering a European university might be a great idea for your higher education. Some European universities are amongst the best public universities in the world. You will have a huge variety of subjects to choose from. Also, some European universities have lower tuition fees and the cost of living may be lower in Europe than you may find at home. Some European universities don't even charge tuition fees at all, and many offer scholarships to attract non-EU students.
Germany and Italy are two of the most popular countries when it comes to international students studying abroad. The UK, Spain, Poland, The Netherlands, Austria, Switzerland, and France are hugely popular among international students as well.
Europe has a huge variety of cultures, is rich in history, mysteries, and many more things to explore. When you study at a European university you'll get the chance to explore beautiful places, learn languages, and experience different cultures, visiting famous and historical monuments and sculptures. It will be the journey of a lifetime.
Now, when we talk about the educational benefits there are numerous reasons to study at a European university. Europe has some of the finest colleges in the world and you can study your undergraduate degree, master's degree or postgraduate level program. You will have the benefits of low tuition fees and living costs, and a wonderful quality of life as well. You will have a multicultural environment to study, and most colleges offer English-taught programs, too.
Which European countries are best for international students?
When we talk about Europe, influential art, architecture, history, and culture are the most common things that come up in our minds. Every country has its own specialties. You can add a world-class education to this list, too. Even some universities and colleges are famous all over the world. Tuition fees are low compared to many other countries. Some colleges don't even charge any tuition fees at all. Countries like Germany, Italy, Spain, the United Kingdom and France are famous for their educational benefits and programs.
Germany
Germany is one of the best countries to study in Europe. Whether you choose to study in Berlin, Munich, Frankfurt, or any other German city, there are multiple colleges available for international students. German colleges are particularly famous for their Business and Management courses. They also offer all the other undergraduate and postgraduate courses you would expect as well.
The best part is, German public colleges don't charge any tuition fees to international students. The only exception is the Federal State of Baden-Wurttemberg. There you might have to pay a tuition fee of $3,500 a year. But otherwise, german citizens and international students can study at German universities without tuition costs.
Italy
Italy is one of the most popular tourist destinations in the world with many historic cities. Italy also welcomes thousands of international students every year. If you are interested in architecture, history, art and design or social studies, Italy is probably the best country for you.
Amongst the top most popular destinations, Italy is one of the cheapest countries. You can take advantage of low living costs, low annual tuition fees, excellent teaching, and a multicultural study atmosphere. You will also get the chance to visit beautiful cities and enjoy some of the world-famous Italian cuisine.
Italian colleges are also some of the cheapest for international students. The average cost of public universities for an undergraduate course is around $1,100-$5,000 per year and the cost for a postgraduate course is around $1,800-$6,000 per year. Private universities can charge up to $24,000 per year.
Spain
Spain is also famous for its rich history, beautiful environment, warm climate, and low cost of living. Spain also has some of the most prestigious universities in all of Europe. Madrid is famous for its wonderful social life but it is a relatively expensive city, however there are many alternatives.
Of course, Spain is a popular country if you are taking Spanish Language courses. Spanish universities are also well known for many other study programmes as well, such as Law, Arts, Humanities, Finance and Marketing, and many more. Spain has beautiful cities and places to explore.
For sports fans, La Liga is one of the greatest soccer leagues in the world. You can enjoy watching it with your friends at the weekends.
The average costs of tuition at public universities for an undergraduate programs is around $900-$2,500 a year and the cost for postgraduate studies is around $1,500-$5,500. The average living expenses in Spain would come to around $12,000-$16,000 per year.
France
France is arguably the most visited country in the world. France has countless things to explore. Cities like Paris, Strasbourg, Lyon, and Marseille are some of the most famous cities in France. Symbols such as the Eiffel Tower, The Louvre, and The Cathedral of Notre Dame are some of the things that you can explore while you study in France.
French universities are world-renowned for quality education in Fashion Design, MBA, Sociology, Marketing, and Law.
The average cost of public universities for an undergraduate course is around $3,200-$5,000 a year and the cost for a postgraduate course is around $4,000-$7,000. On average costs of living in France are around $11,000-$16,000 per year.
Study in Europe as an American student abroad
Thousands of non-EU students, including American citizens, apply for degree courses, PhD level courses and exchange programs at Europe's outstanding colleges and amazing universities every year. Because the average living costs and average tuition fees are low compared to back home – certain European countries are amongst the most affordable countries in the world to live and study in, making them an obvious choice for non-European students.
Foreign students are welcomed and there is a huge variety of courses available at world-class universities, making it a hugely popular study destination. There are plenty of options available for graduate and postgraduate students alike. Every country has its own advantages and specialties. Most offer English medium academic programs, so international and American students can easily understand all the classes.
Countries such as Italy, France, Spain, Ireland, Germany, and the UK are some of the most famous destinations among American students.
American students who choose to study in European countries will have the journey of their lifetime. Thousands of historical places to visit, world-famous cuisines, multiple cultures, low living costs, and many more reasons. Europe has some of the top-ranked colleges as well. All the international colleges have either partial or full English taught programs for their international students.
Doing your master's or bachelor's degree in a European college is probably the best step if you choose to study abroad. With great academics and a multicultural environment, your life will be completely changed for good. You just have to make sure you carefully understand all terms and costs to study in European colleges.
Don't forget that there are many funding opportunities for you if you are studying abroad. As an American citizen you should definitely fill out the FAFSA to gain access to federal funding for your university tuition fees. There are also private international student loans and many international scholarships for students that you can apply for at www.iefa.org/scholarships.
---
February 15th, 2021 by Al C

Whether you want to start your university or college journey, or further your studies beyond undergraduate level with a higher degree, an international scholarship program might be just the thing you need to make your dream of international education become a reality. An estimated $7.4 Billion is awarded in scholarship funds each year. That might seem like a lot, but less than 10% of scholars are lucky enough to benefit from a scholarship opportunity. It can therefore get quite competitive which is why this article will show you how to find international scholarships the right way.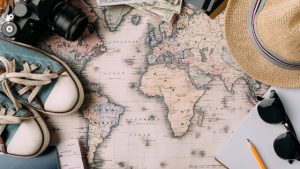 A scholarship is a financial aid gift that is awarded to someone for them to cover some of the costs of their education at university. There is no need to pay back the money the scholarship providers pay you.
Thanks to technology and the wonders of the internet, it is now easier than ever to find scholarship programs to study abroad. There are a lot of scholarship opportunities available online that you can take advantage of. You could be searching scholarship sites today and by next month you could be on a flight to Sydney, Sao Paulo or San Francisco.
Of course, it's not an easy process, you have to put in the work. But if done right, you should have a fair chance of getting a college scholarship to put towards your tuition fees and education expenses.
---
1. Figure out what you want and plan for it first
Planning is the key if you want to do anything right. This is also true if you want to go abroad and study. This is therefore the first step you should take on your scholarship search.
One thing you will notice immediately when you start your search for scholarships is that they each come with different conditions. While some are micro – scholarships of just a few hundred dollars, others will pay for a full semester abroad, or you may even find full ride scholarships that essentially cover all of your expenses. Some look at your academic achievements, while others require you to have something special besides your grades.
You should write a list of what you are looking for exactly. This is in terms of location or locations you'd like to study, majors or specific fields of study you are interested in, financial flexibility, culture diversity, and so on. This will make it easier for you to spot the most suitable offers, prioritize the most ideal options and allocate your time and efforts accordingly.
You'd be surprised how many people miss great opportunities due to being disorganized.
2. Do your research
Few opportunities come to you without you chasing them down in life. If you want to find the right academic scholarship, you should be ready to dig. There are more than 25,000 universities in the world and around 1.7 Million private scholarships that are awarded each year. Your job is to find the right scholarships and the institutions they can get you into.
You can break this process into three sections; browser searching, social media searching, and direct inquiry. Google is very broad, so the best way to do your search is to start broad and narrow down to where what you're looking for.
Broad searches
You can start with a simple "How to find international scholarships," like you probably did to get to this article. Bookmark or save the offers that look interesting and actionable.
From here you want to start searching for opportunities that are related to your interests like:
Scholarships for studying in USA OR,
Scholarships for Medicine students.
You also have to save any interesting offers along with their requirements.
Specific searching
A detailed search is likely to give you the least options, but it will have the most relevant results. To get the best offers, you have to try thinking outside the box. For instance, Instead of just taking all results, use google and social media platform filters to refine your search. You can start by going to the scholarship search tool at internationalscholarships.com for a start. They have helped thousands of students around the world so far.
You can also take a shortcut by filtering your results. For instance, you can filter your results by date to find the most recent offers, considering that you will find the most recent scholarships for international students that haven't yet been found by other applicants.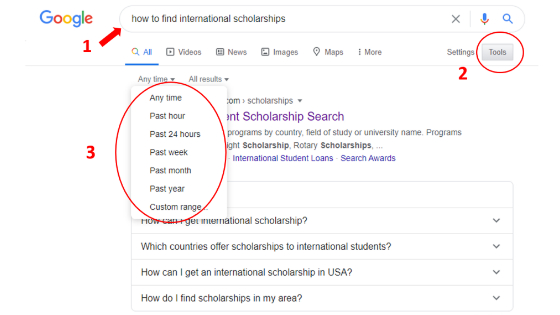 Direct inquiry
You can also get the answers you are looking for directly from the source. Through your research, you should be able to find a lot of contacts and connections. This allows you to directly call the institutions you find, contact the scholarship funders or education counselors, and build relationships with other people who managed to study abroad through scholarships.
After all this, along with asking and searching the right queries, you should have a clear picture of what's available, what the requirements are, and how it aligns with what you want personally.
3. Apply as if your life depends on it
At this stage, you start writing your scholarship applications. This will probably take the most effort and time to do. This is where you'll be writing, searching for documents, drafting and redrafting scholarship essays, and getting sleepless nights.
As mentioned above, there are different types of scholarships for international students. Knowing each type will increase your chances of writing an application that convinces whoever is reading it. It's easy for the administrators to tell when an applicant has done their research and when they haven't. So make sure you write a separate application that is specific to each program.
Here is a brief breakdown of the main types of scholarship available each year:
Academic and merit-based scholarships
Based on your GPA (Grade Point Average) or other test scores such as the SAT, ACT or similar which you may have to take to qualify. The requirements will vary depending on the provider.
Special Interest or Field-of-Study Awards
Based upon your chosen academic subject or sometimes a particular area of interest such as Arts or Drama
These are awarded to students in the most financial need of assistance.
You have to do your research on these as you can find grants and awards from institutions that are looking for someone like you already. Submit your applications in time and be sure to follow the application process to the letter. In-fact, just try to do everything way ahead of time so you don't have to rush at the last minute.
4. Stay alert for responses
My athletics teacher always said, "Even if you're far ahead of the others, you're not a winner before you cross the line."
Online meetings and communication
These days a lot of universities, colleges and sponsors like to see you or at least talk to you before they decide if you're the right person and that you meet the eligibility requirements. Thousands of people might apply for the same funding as you, so award administrators are right to do their due diligence and make sure before a decision is made.
Sometimes they do background checks on social media. This means that you have to make sure all of your online profiles communicate the message in your application. You don't have to start making big changes on your profile, but your application should not have information that can be easily contradicted.
Quick responses
Always be on the lookout for replies that come in. This will help you to respond quickly. The last thing you want is to lose your chance because you responded too late. As they say – the early bird catches the worm.
5. Choosing an offer
If you get an offer – congratulations! If you get more than one offer and have to decide between them you've done a fantastic job of all the steps above!
When choosing between options, you have to go back to the beginning and think about why you applied in the first place. Is there an offer that already aligns with what you were looking for?
For example, was there a specific international university you wanted to attend, or a particular experience you wanted to have? Maybe you had a specific goal or destination in mind.
You need to do your research here as well. Talk to admission counselors, ask questions of your peers, find related institutes, contact the embassy for the country you want to go to, and get a full picture of all your offers.
Once you have made a choice, don't just ignore any other offers. Contact them to let them know that you are grateful and inform them that you have made other plans. After all, they were willing to help you.
Good Luck!
The last piece of advice that I'll give you is that going to a different environment and experiencing new things is amazing. Just make sure you don't get too carried away and forget about your main priorities. Have a healthy balance between everything that you do.
With all this, I'm sure you now have a clear picture of how to find international scholarships.
All the best in your pursuit.
---
January 28th, 2021 by Al C

Yes, it can be stressful when you're planning to study abroad. There are many perfectly understandable reasons to feel stressed or anxious. Tuition fees are high, you've got food costs, study materials, transportation, health insurance, and lots of other expenses.

Even the currency exchange rate can be a concern.

When you don't have enough financial means you might consider taking out a student loan. Paying back the student loan can add another layer of stress. But still millions of students can be found at international colleges every year.

Students find ways to manage their financial situation and complete their education in international colleges.
Here are some budgeting tips for students who want to study abroad:
Tuition fees and other expenses:
The tuition fees are probably the most expensive thing you will face when you plan to study abroad. The yearly cost can reach up to five figures and for some private colleges it can even reach up to six figures (USD). The Financial Aid Office or Admissions Office at your college of choice will have up to date information about their tuition fees.
But tuition is not the only cost to consider, living abroad involves other expenses like transportation, phone bills, health insurance, food expenses, holiday expenses, accommodation and more. When we talk about the cost of accommodation, most colleges provide (or at least offer) dorm rooms to their international students. But you can still choose to live off campus — alone or with a group of people. The rental cost for private accommodation will depend on the location you choose to live in. 
It will be cheaper if you choose to live in a dorm. You can save money because you won't have to pay for electricity, water, and internet bills as they will be included in the cost. You can also save money because you will be living on the college campus and therefore probably won't have additional transportation costs.
Part-time jobs:
Depending on your visa status you might be allowed to have a part-time job while studying. When allowed students can typically work for up to 20 hours a week during the semester and full-time during holidays and semester breaks. This could be a useful source of income to help you with your daily expenses.
Take advice from international student advisors:
Most international colleges have a dedicated advisory office for international students. They provide students the necessary advice so they can manage their experience — including their finances. They help students with budget plans, part-time job information, and other related information. It is a good idea to get their advice before making any decisions relating to your finances.
International student loans:
Although they might seem like a golden opportunity, remember that paying back your international student loans can cause stress and worry for some students. Getting an International student loan should usually be your last port of call for additional funds. We suggest you first look for financial aid and scholarships from schools and other sources. If you still find a financial gap after exhausting all the other sources, this is the time when international student loans come in handy. 
Summary:
If you focus on your education and keep an eye on your budget, you'll be able to enjoy completing your education at an international college. Try to avoid unnecessary expenses and focus more on savings. Here are a few examples of how you can save money: Use a bicycle to avoid transportation costs, try to cook your food at home rather than eating in a restaurant, so you can avoid food costs. Most importantly take advice from school advisors, they can assist you with your budgeting.
At the same time, look for ways to make the most of your time as a foreign student, take part in activities and explore your home away from home while you can.
---
December 1st, 2020 by Al C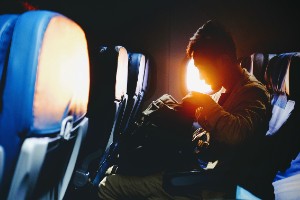 The latest data covering international students in the USA and American students studying abroad has been released – here are the highlights:
International Students in the US:

Over 1 million international students studied in the US in 2019/20, including those taking an academic program and those on OPT (Optional Practical Training).
That's over 5% of the total number of enrolled students, but it is almost 2% (or 20,000 students) lower than the previous period. Early indications suggest that due to the pandemic international student enrolment in 2020 could be down by a further 16%.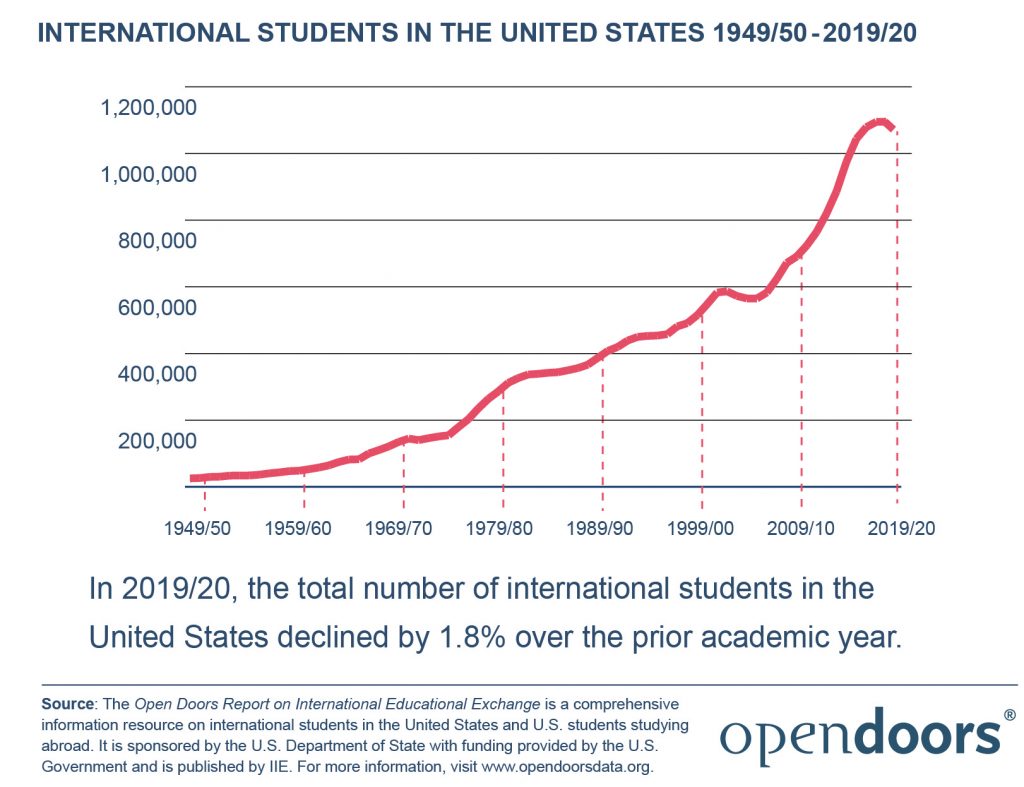 American Students Abroad:

Almost 350,000 US students studied abroad for academic credit in the 2018/19 academic year (the latest data available).
That's almost 2% higher than the previous year – continuing the trend which has only been increasing for over 10 consecutive years.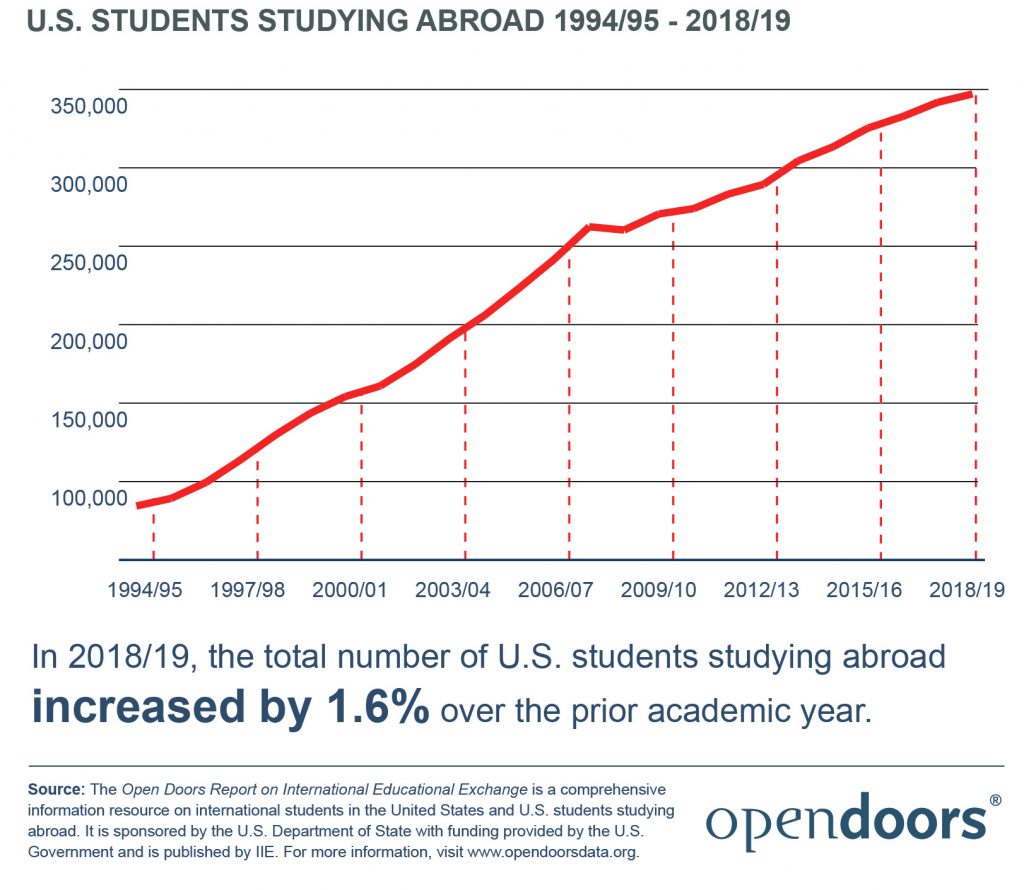 Demographics:
Incoming students to the US came mainly from China (35%) and India (18%).
The top 10 countries of origin for incoming students were:
China
India
South Korea
Saudi Arabia
Canada
Vietnam
Taiwan
Japan
Brazil
Mexico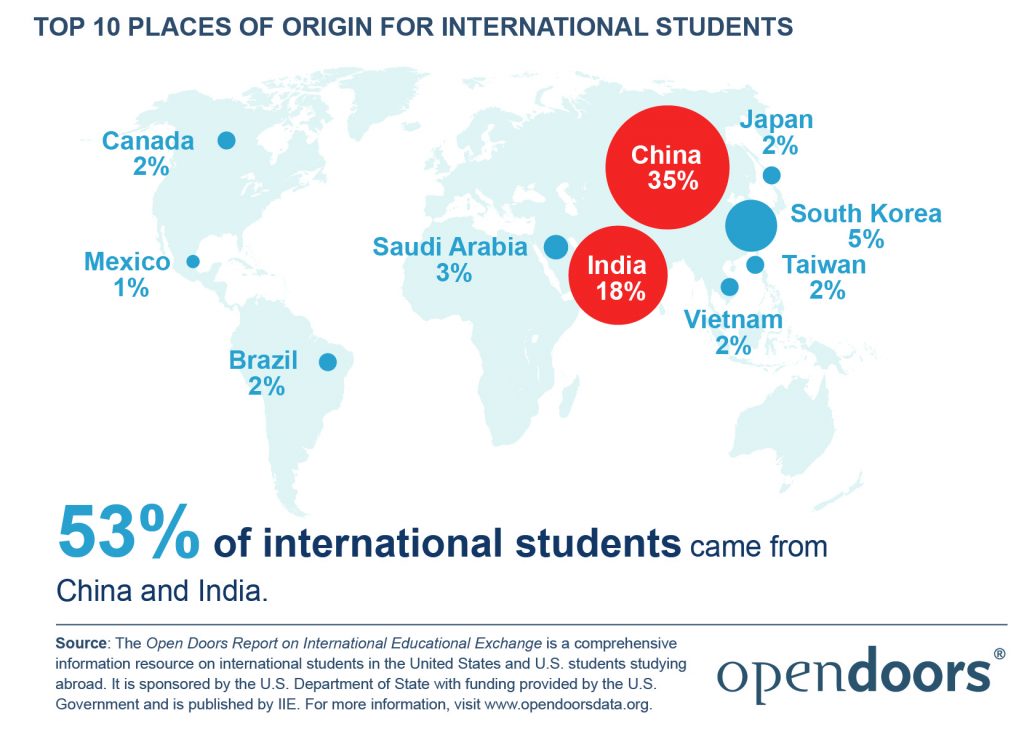 California was the individual state that hosted the most international students in total (with over 160,000).
The single most popular institution in the US for international students was New York University – hosting over 20,000 students from around the world!
Outgoing US students' top destinations were the UK (11%), Italy (11%) and Spain (10%).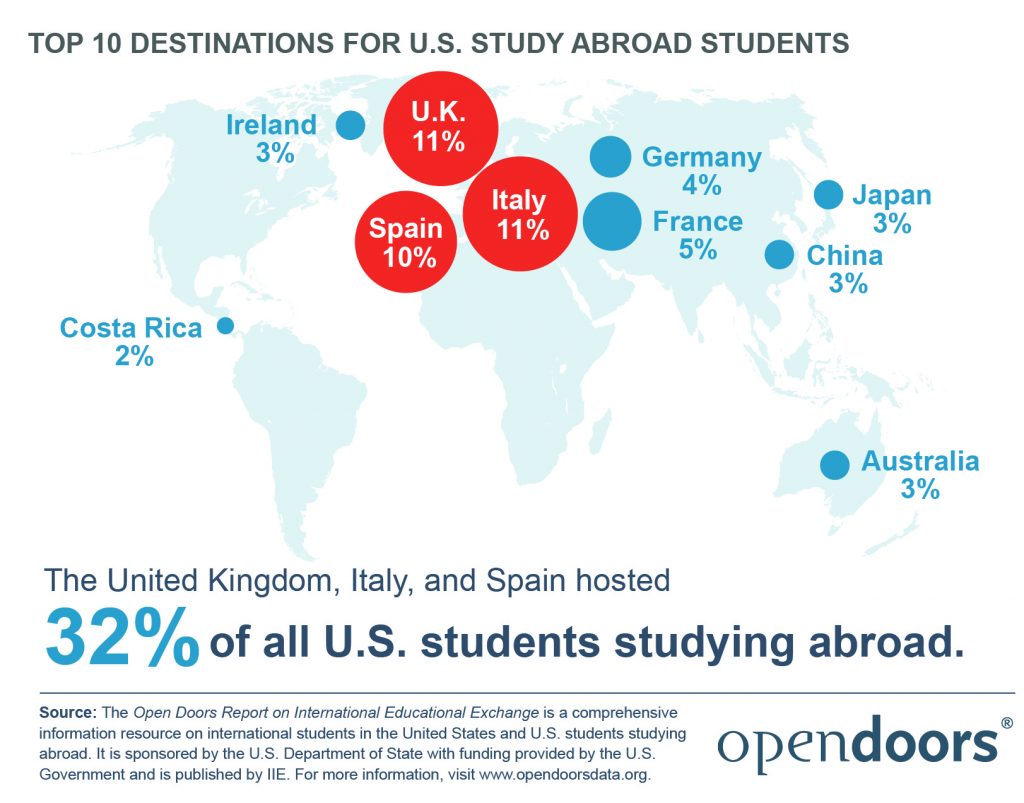 The top 10 destination countries for US study abroad students were:
United Kingdom
Italy
Spain
France
Germany
Ireland
Australia
China
Japan
Costa Rica
For more on this data please visit https://opendoorsdata.org/annual-release/
If you're studying abroad you may be able to fund part of your education with a loan:

Read more on the blog.
Or search our scholarships listings.
---
November 25th, 2020 by Al C
IEFA sends our warmest congratulations to Fiqah Rahman, the winner of the $4,000 Grand Prize winner of the InternationalStudent.com TVC: Life After Lockdown for her entry "In the Light of Covid-19".
Fiqah, who comes from Brunei, is pursuing a Masters degree in Documentary Filmmaking at New York University and hopes to diversify the film industry by shining a spotlight on underrepresented groups.
You can also see the other prize-winning entries:
Aashna Singh is the $500 Second Place Winner with "The Home of an International Student"
The $250 Third Place Winner was "Dear 2021" by Anna Julia De Camargo Correa
And the $1,000 Viewers' Choice Winner was Larissa Silveira with "Story of My Life"
Many congratulations to all the winners!
---