---
October 26th, 2023 by IEFA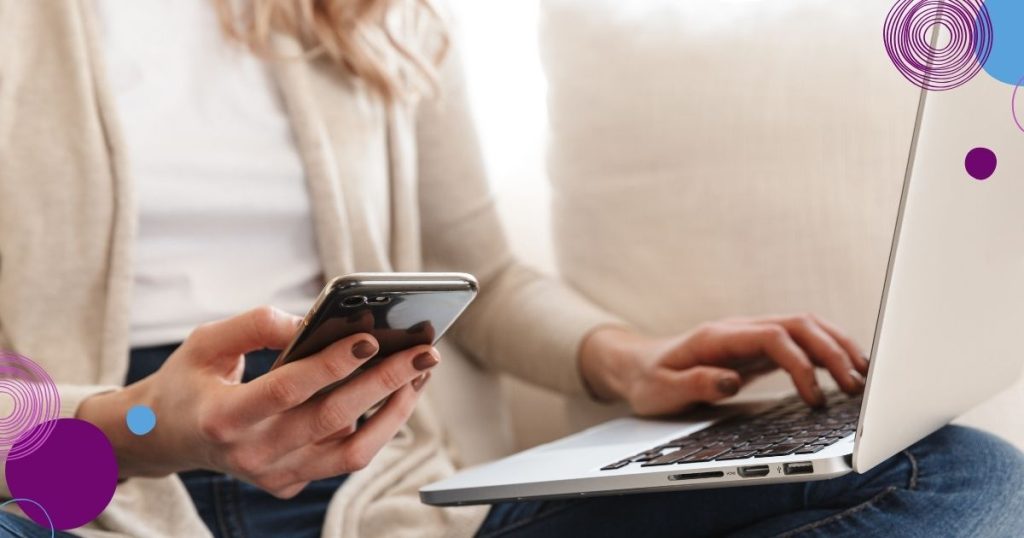 Studying abroad offers countless opportunities for personal and professional growth, but financial constraints can hold many students back. Fear not, future global citizens! In this blog post, we'll guide you through the world of finding financial aid for international students, exploring scholarships, grants and student loans to make your dream of studying abroad a reality.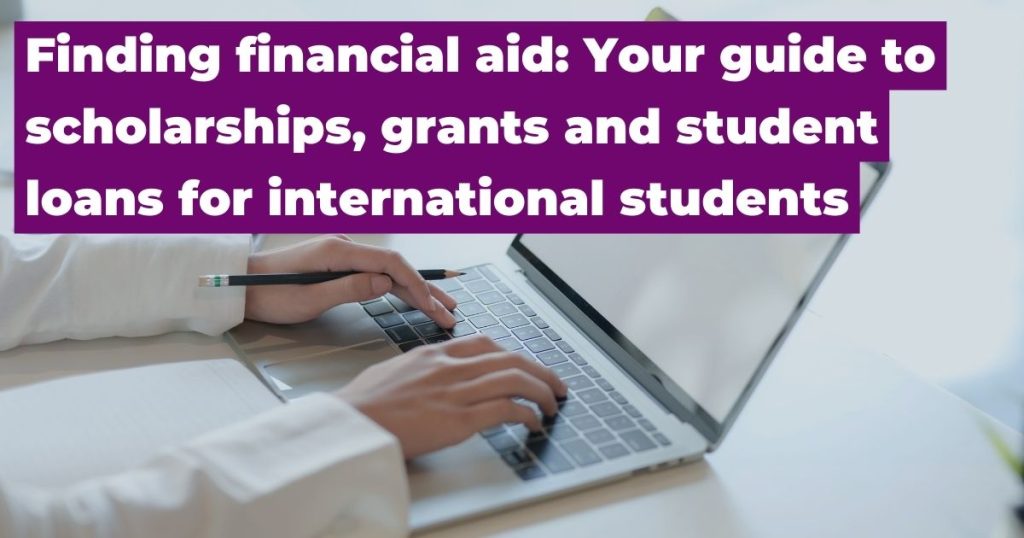 Understanding financial aid options
Four primary options exist for college students seeking financial assistance to study in the U.S.:
Scholarships.
Grants.
Federal student loans.
Private student loans.
Bear in mind that federal student loans are not available for international students, but don't worry – there are still plenty of resources at your disposal.
What students need to know about each resource in a nutshell:
Scholarships are typically awarded based on academic merit or financial need and are not paid back.
Grants are typically based on need and do not need to be repaid.
Federal student loans are available to U.S. citizens and permanent residents and need to be repaid.
Let's dive deeper into each option.
Scholarships
Scholarships are like the golden ticket of financial aid. They're merit-based or need-based awards that don't require repayment. With thousands of scholarships available globally, your chances of finding the perfect fit are quite promising. IEFA (International Education Financial Aid) is a free online resource that can serve as your faithful companion in the quest for scholarships. By creating a profile on IEFA, you can discover a plethora of scholarship opportunities, ensuring you don't miss out on any potential financial support.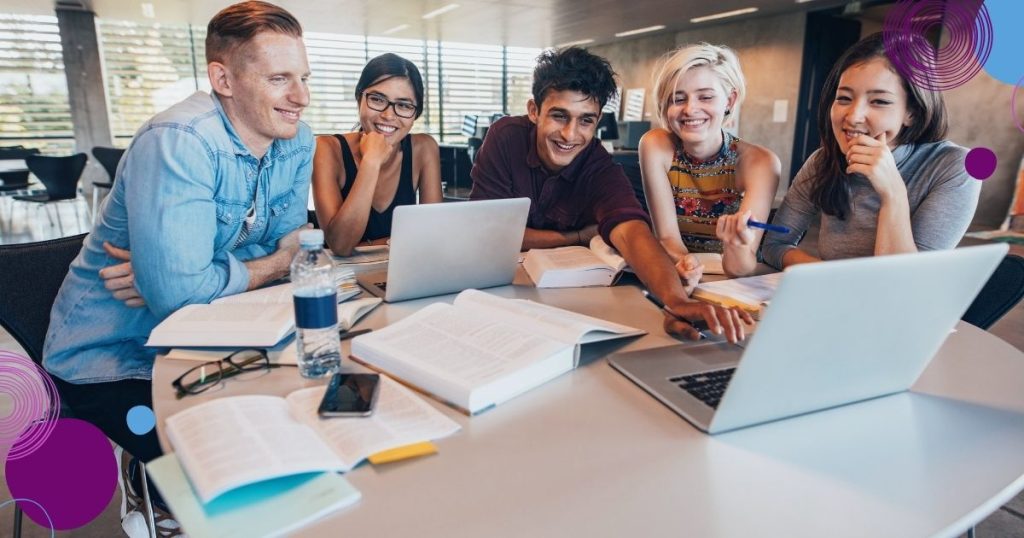 Not only does IEFA simplify the scholarship search process, but it also provides access to information on international student loan options. So whether you're a high school student looking to fund your undergraduate studies or a graduate student seeking assistance for your master's or doctoral program, IEFA has got you covered.
Grants
Grants are need-based forms of financial assistance that don't need to be repaid as long as the grant's requirements are met. While eligibility requirements for grants vary depending on the provider, they're generally awarded based on financial need, academic merit or a combination of both. The application process may involve filling out forms, submitting documentation such as transcripts and financial statements and providing letters of recommendation.
Keep in mind that grants are usually awarded on a one-time basis and may not be renewable. Additionally, grants often come with specific stipulations, like maintaining a certain GPA or completing a set number of community service hours. However, the extra effort required to secure a grant can be well worth it, as they can significantly reduce your financial burden.
Federal student loans (not available for international students)
Federal student loans are government-funded loans that offer favorable terms, such as fixed interest rates and income-driven repayment plans. However, these loans are not available to international students, as they're reserved for U.S. citizens or eligible noncitizens.
Don't be disheartened! There are alternative options available for international students, which we'll explore in the next section.
Private student loans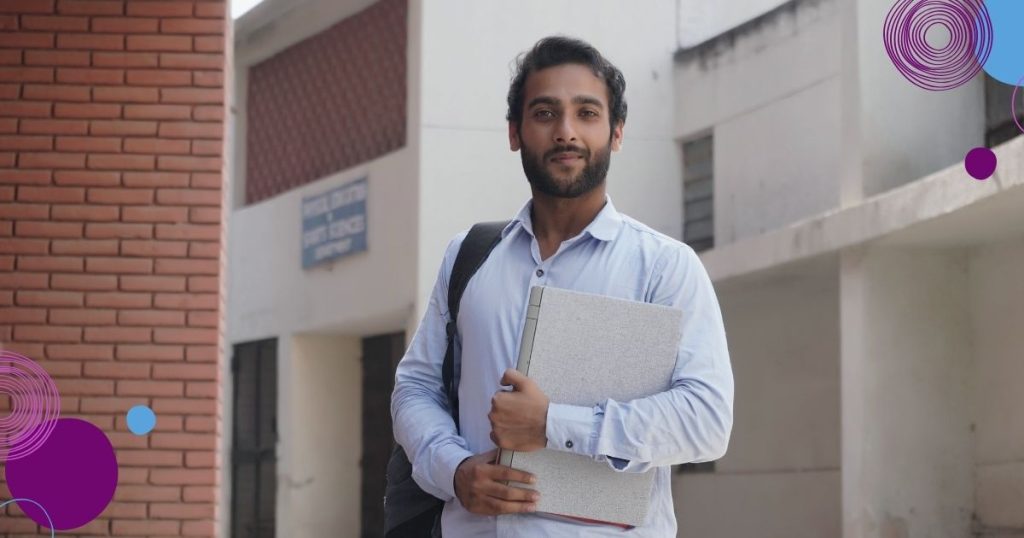 Private student loans are offered by banks and other financial institutions with terms and interest rates that can vary significantly. These loans are designed to bridge the gap between the cost of education and the financial aid received from scholarships, grants and federal loans.
For international students, obtaining a private student loan often requires a U.S. cosigner with a good credit history. This cosigner acts as a guarantor, taking on the responsibility of repaying the loan in case the borrower fails to do so.
Fortunately, there are private loans that do not require a cosigner or collateral. You can check your eligibility for a no-cosigner and no-collateral loan using our international student loan eligibility checker.
Work-study
Your school might allow you to work part time right on campus to supplement your income. This can be a great way to earn some money to help pay for school expenses. Plus, you'll get real work experience at the same time. To find out if your school offers this, check out their official website or speak to the financial aid office. Remember to make sure your visa allows you to work.
Can an international student get financial aid?
While international students aren't eligible for federal financial aid, there are other types of financial aid available. To secure the best possible financial aid package, it's essential to start researching early, use online resources and consult your school's financial aid office.
Research financial aid options early
Starting your financial aid research early can provide you with a competitive edge in the race for funds. By familiarizing yourself with the various financial aid options well in advance, you can ensure you don't miss any deadlines and give yourself ample time to gather the necessary documentation.
Early research also allows you to identify and apply for a wider range of college scholarships and grants, increasing your chances of securing the funds needed to attend your dream graduate school.
Use online financial aid resources
In the digital age, a world of financial aid opportunities and free visa support letters is just a few clicks away. Online resources like Fastweb and eduPASS can help you discover scholarships and grants specifically tailored to international students. These platforms allow you to search for financial aid based on factors such as nationality, field of study and level of education.
Consult your school's financial aid office
Your school's financial aid office can be an invaluable resource in your quest for financial assistance. These offices can provide detailed information about the various types of financial aid available at your school, as well as guidance on the application process and eligibility requirements.
Additionally, they can inform you about any school-specific scholarships or grants that may be available to you.
Maximizing financial aid awards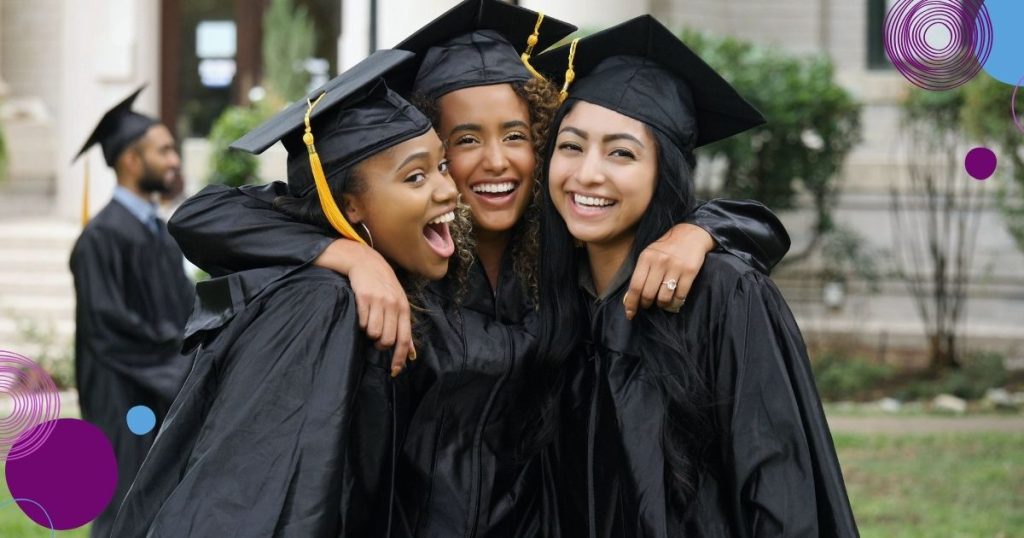 Now that we've explored the various financial aid options available to international students, it's time to discuss strategies for maximizing your awards. In this section, we'll cover tips for comparing financial aid offers, participating in work-study programs and budgeting wisely to ensure you make the most of your financial aid package.
When comparing financial aid offers, it's important to consider the total cost of attendance, including tuition, fees, room and board and other expenses. Additionally, you should look at the types of aid offered, such as grants.
Compare financial aid offers
When you receive financial aid offers from different schools, it's important to carefully compare them to make an informed decision.
As you compare, assess the:
Total cost of attendance.
Amount of financial aid offered.
Specific terms of each loan, such as:

Interest rates.
Grace periods.
Repayment plans.
By taking the time to thoroughly evaluate each offer, you can make a judicious decision that best suits your financial needs and long-term goals.
Consider work-study programs
Work-study programs offer a unique opportunity for college students to earn money for their education while gaining valuable work experience. These programs, often offered by universities and colleges, provide part-time jobs on or off campus that can help cover various college expenses.
By participating in a work-study program, graduate students can not only reduce their reliance on student loans, but also enhance their resume and develop essential skills for their future career.
Use budgeting and saving tips
Effective budgeting and money-saving practices can significantly impact your financial well-being during your international education journey. Start by creating a realistic budget that accounts for essential expenses, such as tuition, housing, transportation and groceries. Look for ways to cut costs, such as utilizing student discounts, buying used textbooks and cooking meals at home instead of dining out.
In addition to budgeting, it's important to develop good saving habits. Set aside a portion of your income from part-time work or work-study programs for emergencies and unexpected expenses. By maintaining a healthy balance between spending and saving, you can minimize your reliance on student loans and set yourself up for financial success in the future.
Summary
Securing financial aid as an international student may seem like a daunting task, but with the right resources and strategies, it's possible to overcome financial barriers and make your dream of studying abroad a reality. Resources include: scholarships, grants, private student loans and work-study programs. Remember to start your research early, compare financial aid offers and practice sound budgeting and saving strategies to maximize your financial aid awards. Now, go forth and conquer the world of financial aid – your international education adventure awaits!
Frequently Asked Questions
How do I figure out my financial aid?
Figuring out your financial aid is a multistep process. First, start by reviewing the college's cost of attendance and understanding your expected family contribution. Then, check your award letter to understand how much money you are receiving from the college, the state and the federal government in the form of grants, scholarships and/or loans.
Finally, research other sources of financial aid such as scholarships and grants to help fund your education.
What are the four types of financial aid?
Financial aid for college or career school can be divided into four main categories: scholarships, grants, loans and work-study. These are all important sources of funding that students should consider when planning their education and finances.
Scholarships are not repaid and are typically awarded based on academic merit or other criteria, such as community service or leadership. Grants are typically based on need and generally are not repaid. Loans are borrowed money that must be repaid, and work-study allows you the opportunity to earn an income to help pay for expenses.
---