January 16th, 2023 by IEFA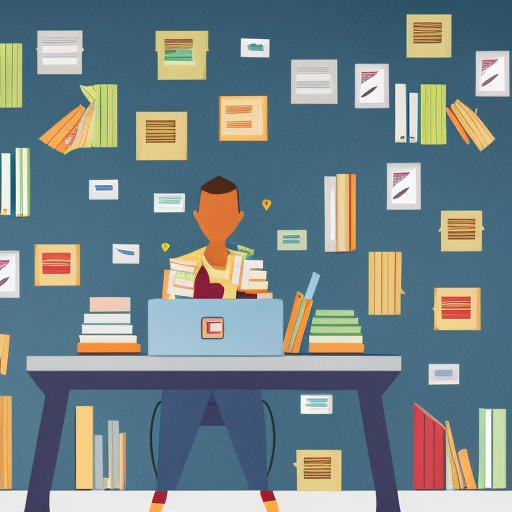 The cost of studying abroad is increasing day by day. Studying in developed countries like the USA, UK or other European countries can be particularly expensive.
However, there are several options for financing international education that you can take advantage of. If you are able to qualify for those options, you will be able to fund your international studies without too much of a financial burden.
In this article, you will learn everything you need to know about financing your international education and how you can make the most of it. So if you are looking for ways to finance your international education, this article is for you!
Why do you need financing to study abroad?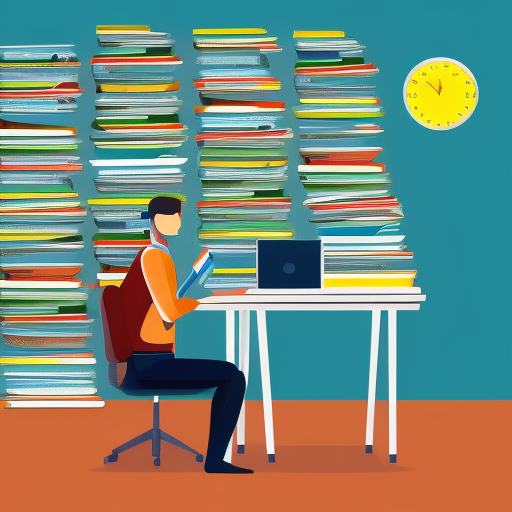 Studying abroad can be a costly venture, and there are many expenses involved beyond tuition fees.
These include travel costs, living expenses such as food and accommodation, insurance costs, books and supplies, language courses, and more. It is often difficult for students to meet these costs on their own.
For example, in the US the average cost of studying abroad for one year is estimated to be around $20,000. This can be a significant expense for a regular family that may not have the savings or income to cover these costs.
This is why financing is often a necessity for many students who wish to study abroad. With financial aid packages and scholarships, students can receive funding to help cover some of these expenses.
This way, students can ensure that they have the funds to pursue their studies without having to worry about going into debt or compromising their financial security. Financing also allows students to gain access to educational opportunities and experiences that would otherwise be unattainable.
Things to consider before financing your international education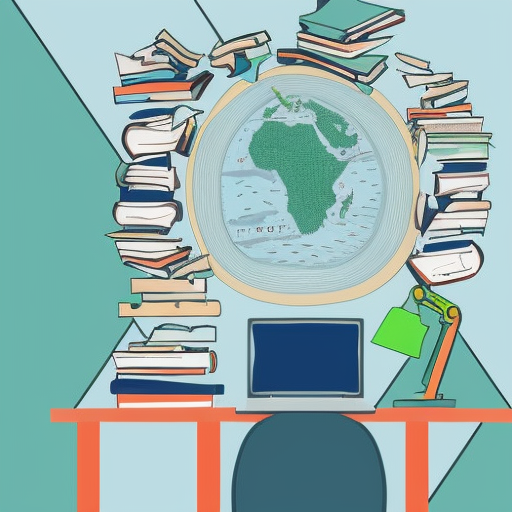 Financing your studies is not an easy option and there are certain things to consider before you take this step.
Firstly, as international students, you should always research the different financial options available and make sure that you select the one that best suits your needs.
You should also be aware of any requirements or restrictions associated with each option, such as the loan terms and conditions, repayment plans, and so on.
In addition, you should also be prepared for any unexpected costs that may arise during your stays, such as health care or travel expenses. Be sure to create a budget and research the cost of living in your destination country before financing your studies.
Finally, it is important to understand the repayment terms and conditions associated with the loan that you choose. Make sure that you are aware of the repayment plans and interest rates, as these can have a significant impact on your financial future.
By understanding the implications and researching all your options before making a decision, you can ensure that financing your education abroad is an informed choice.
How to fund your study abroad program?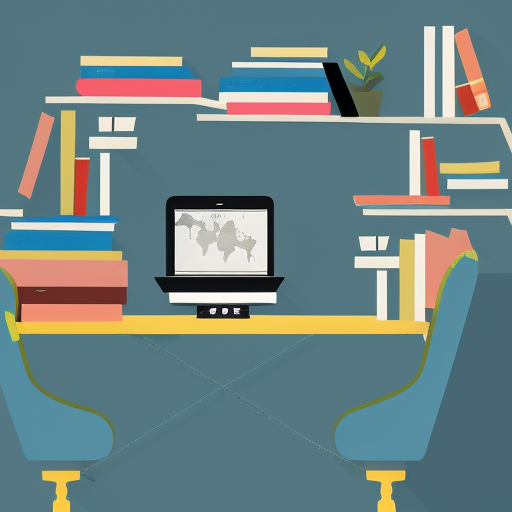 So now that we know a few things about financing for your studies abroad, let's look at some of the best ways to cover these costs.
1. Student loans
Student loans are one of the most popular ways to fund your studies abroad. Most banks and lenders offer student loan packages that can cover tuition fees, living expenses, and other related costs.
There are mainly two types of student loans – federal and private.
Federal student loans are funded by the government and come with lower interest rates, whereas private ones are provided by banks or other lenders.
You should always opt for federal student loans if available, as they can provide more favorable terms and conditions. If you don't qualify for a federal loan or it's not enough to cover your expenses, you can always opt for a private one.
You have to remember that you have to pay back the loans upon graduating or when you no longer meet the eligibility requirements.
As an international student in the U.S. Federal loans are not going to be an option, so you should seek an alternative, private lender.

2. Scholarships and grants
Scholarships and grants are a great way to fund your studies abroad without having to worry about repaying the money.
Most universities offer scholarships tailored towards international students, so you should always check with them first. You can also look for external sources such as foundations or organizations that provide scholarships specifically for studying in a certain country or field of study.
You should also look into any grants offered by your home country's government, as they may be able to provide financial aid for international studies.
Scholarships are both full-time and part-time, so you can find one to suit your needs.
3. Part-time jobs
If you're looking for a way to supplement your financing, you can always look into part-time jobs.
Most universities allow international students to work part-time for up to 20 hours per week during the semester and full-time during the summer holidays.
This allows you to earn money to cover your tuition fees and living expenses while still being able to focus on your studies. You can look for part-time jobs at the university or in surrounding areas such as restaurants, retail stores, etc.
4. Crowdfunding
Crowdfunding is another great way of financing your studies abroad. It involves getting donations and contributions from people who believe in and support your cause.
You can set up a crowdfunding page and share it on social media channels or reach out to your friends and family for support. Make sure that you have an honest and compelling story as to why you need the money so that people are willing to contribute.
5. Sponsorships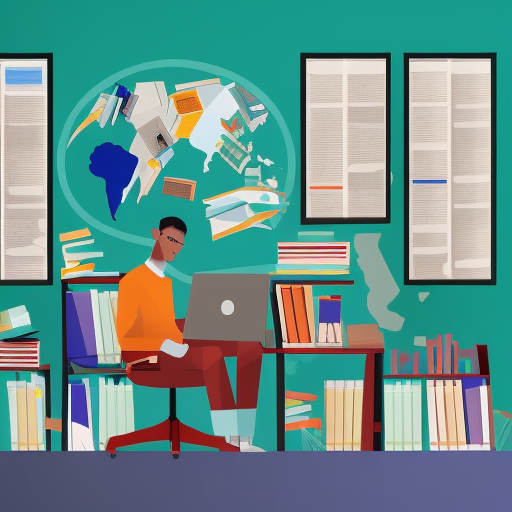 Sponsorships are another great way to cover your study abroad costs. You can look for companies or organizations that might be willing to sponsor you based on your academic excellence and achievements.
You can also approach businesses in your home country and the destination country, as they may be interested in investing in international students who come from their countries.
These are some of the best ways to fund your studies abroad. While some require a little more effort than others, all of them offer great opportunities for you to finance your education and secure a bright financial future.
Conclusion
So there you have it! As you can see there are many ways you can full fill your dream of studying abroad. From grants to sponsorships and student loans, there are plenty of options available to finance your studies abroad. Be sure to research all your options carefully and take advantage of any opportunities that come your way. Good luck!
Other Interesting Posts:
---
June 26th, 2014 by Jonathan Frankel
Whether you just graduated, are planning to become an international student or are an international student- we know you will think one, or both of these hangouts is worth watching!
Today, Thursday 26th, at 10am EST International Student Loan is hosting a Google+ Hangout On Air to help explain some of the most confusing loan terms that students run across. International students in need of financial aid and who have considered a loan won't want to miss this hangout! The hangout will explain some of the top terms you'll come across when comparing and applying for a loan- terms that are important to understand before agreeing to a loan.
International Student is also hosting a Google+ Hangout On Air this week! The International Student Hangout will address how you can use your contacts to get a job. Whether you're an international student who just graduated or who is about to start your first semester- these tips will be ones to take note of and keep in mind during your search for a job. Don't miss this Hangout Friday June 27th at 11am EST.
Attend the International Student Loan Hangout to get student loan terms explained. Start watching today at 10am EST.

Attend the International Student Hangout to learn how to use your contacts to get a job. Watch Friday at 11am EST.
If you can't attend the hangouts make sure to visit the International Student Loan video page and the International student Hangout page so you can watch both videos in your free time.
---
June 7th, 2014 by Jennifer Frankel
While it may be standard knowledge to submit a resume when applying for a job, many international students may be less familiar with the tradition of sending a follow-up letter after an interview.
Many universities around the world are loosening restrictions that previously limited, if permitted at all, the amount of hours international students could work for an off-campus employer. In many places where international students were previously unable to seek off-campus employment, those students are now sending out resumes and applications to businesses in their new host countries—most for the first time. That being said, it is important to know what to write in a follow-up letter, as well as what not to write.
Elements of a Good Follow-Up Letter
A follow-up letter is an applicant's chance to directly thank the interviewing hiring manager for taking their time to consider him or her, as well as an opportunity to refresh the manager's memory regarding some more positive points of the interview and to reiterate how well he or she would fit with the company. However, a hastily or poorly written follow-up note can be a disservice, so keep the following points in mind:
Personalize it. Don't send a generic 'Thank You' form letter. This letter is being written directly to the hiring manager who interviewed you, so reference something real in their lives when thanking them. Maybe they mentioned a project they are swamped with—thank them for taking the time to consider your application despite his or her workload with project XYZ.
Reiterate Your Value. During the interview there may have been a number of positive interpersonal moments, or instances where the hiring manager mentioned projects wherein you felt your skills would be valuable contributions—the follow-up letter is the place to mention them. Don't just mention you "feel your qualifications are a match for the position", show the hiring manager you mean business and know that specific skill x will be a great asset to the company's project y.
Timeliness. Be prompt in sending your follow-up letter. It should ideally be received one or two days after the interview.
Writing a follow-up letter or thank you note to a hiring manager is unlikely to change the outcome of a poor interview. However, sending a follow-up letter can certainly tip the scales in an applicant's favor and help distinguish them from a group of similarly qualified applicants. Moreover, not sending a follow-up letter can harm an applicant's chances of success.
That being said, international students should be sure to include writing cover and follow-up letters among their application procedures for finding off-campus employment.
---