October 29th, 2012 by Jennifer Frankel
Halloween is right around the corner, and if you haven't bought your costume yet you have probably noticed how hard it is to buy last minute supplies – not to mention how expensive it can be! Costume shops are picked over, prices are at its peak, and ideas can be hard to come by. Don't worry though, because there are all sorts of last minute cheap Halloween costumes you can make without much money and often with things you already have around the house.
Toilet Paper Mummy – This is one of the ultimate last minute Halloween costumes. Simply take a roll of toilet paper and wrap it around yourself. You can even make this costume after showing up to a party! Just make sure to ask the hosts permission before you use all of their toilet paper.
T-shirt Ninja – Everyone likes ninjas, but not everyone likes paying a lot for a costume that is essentially just a pair of black pants, a black shirt, and a black hood. As an alternative to buying a costume, just wear all black and put a shirt over your head so that you eyes peek out of the shirt's neck hole.
Grown up Baby – If you already have one-piece pajamas all you need is a pacifier and a teddy bear for this mildly creepy adult baby costume. As a guy you can just mess up your hair like you just got out of bed, and girls can wear their hair in pigtails.
Work of Art – This is one of those last minute Halloween costumes for people with larger than average egos. All you have to do is bring an empty picture frame with you and when people ask what you are, tell them you're a "work of art". If you're an art lover (or don't have a large enough ego) try dressing up as a famous work of art. Some paintings, like the Mona Lisa, would be pretty easy to do.
Zombie – This one takes a little more time than the other last minute Halloween costumes, but it is worth it. To be a zombie, either buy an outfit from a thrift store or get some clothes you no longer want together. Cut and tear holes in the outfit and throw some paint or makeup on them so they look old and worn. Then buy some white and black makeup and fake blood. Give yourself big black rings around your eyes and make the rest of your face white so it appears pale. If all goes well, you'll look just like a living dead person!
* Happy Halloween Pumpkin picture courtesy of Shutterstock
---
October 25th, 2012 by Jonathan Frankel
AAUW International Fellowships
Deadline: December 1
Women who are not US citizens or permanent residents have the opportunity to receive the AAUW International Fellowship award to assist with their research efforts within the US. This award is granted for one fellowship year from July 1-June 30.
Students at accredited US institutions who are pursing graduate studies, postgraduate studies, or who will have their bachelor's degree by September 30 are eligible to apply for the AAUW International Fellowship and have the opportunity to win one of the following:
Master's/First Professional Degree Fellowship: $18,000
Doctoral Fellowship: $20,000
Postdoctoral Fellowship: $30,000
If you would like to apply to the AAUW International Fellowship, visit here for more information.
*Medical theme family theme photo courtesy of Shutterstock
---
October 22nd, 2012 by Jennifer Frankel

Studying in a foreign country is full of challenges. For many, one of the biggest of those challenges is finding a way to pay for the education. Many international students are not eligible for federal aid and many schools require that you prove your ability to pay for part or all of the school's tuition up front. This is why scholarships for international students are so important. They offer a way for bright students to study in the US who may have otherwise been unable to afford it.

If you are interested in finding scholarships for international students, you can search through our list here. This list is a great place to search through all sorts of scholarships quickly and easily. You can narrow your search by what you are studying, where you are studying, and where you are from, which can really help narrow down the results to the scholarships that are best suited to you.

If you find a scholarship you are interested in you will just have to click on the "information" button (which is to the right and looks like the letter "i") where you will find a more complete description of what is offered and what is required from you to qualify. Then, if you decide that you want to apply, you just need create a quick username and password. Having this username and password will also allow you to save scholarships that you are interested in and come back to them later.

Finding scholarships for international students doesn't have to be hard – you just have to know where to look. With thousands of scholarships to search from, IEFA.org is the best online recourse for those who might not otherwise be financially capable of studying in the US.
Other Interesting Posts:
---
October 18th, 2012 by Jonathan Frankel
Ritchie-Jennings Memorial Scholarship
Deadline: January 18
Individuals interested in the Ritchie-Jennings Memorial Scholarship are now able to submit their application for review in order to receive this award. To be eligible for this award student must be currently enrolled full time at a college or university. Undergraduate students will need to be enrolled in nine credit hours, graduate students will need to be enrolled in six credit hours to be considered full-time for this award. Interested applicants will need to submit the following to apply:
The official Ritchie-Jennings Memorial Scholarship application and questionnaire
An official transcript that includes all completed courses
Three letters of recommendation
The Ritchie-Jennings Memorial Scholarship is sponsored by the Association of Certified Fraud Examiners (ACFE) and was named after Larry Jennings and Tracy Ritchie. To qualify, students from around the world must be studying within the field of accounting, business, finance or criminal justice and pursuing a career in fraud examination. The awards given are as follows: one $10,000 scholarship, two $5,000 scholarships, four $2,500 and twenty-five $1,000 scholarships.
If you would like more information on the Ritchie-Jennings Memorial Scholarship and how to apply, you can visit here.
*Dictionary series – scholarship photo courtesy of Shutterstock
---
October 15th, 2012 by Jennifer Frankel
The value of a US education is immense, and found both inside and outside the classroom. After all, when you are not in class and learning from your professors, you will be in a new country learning about its people and culture.
A big part of the value of a US education comes from the thousands of accredited schools for international students to choose from. These schools are some of the best in the world, and with so many to choose from you will be able to find the one that best suits your needs.
After your classes are out for the day, you can choose from one of the many extracurricular activities offered by your college. There are all sorts of athletic programs offered, like football, American football, basketball, baseball, and tennis. There are also academic programs available to join like student government and various arts programs. For the international student who is interested helping others, there are also many volunteer programs available which will allow you help the local community. Example volunteer activities include passing out food to the hungry as well as cleaning up parks and roadways.
When you are finished with your extracurricular activities, your learning still doesn't end! Simply being in a foreign country is a learning experience in and of itself. You will be eating new and different types of food, meeting new people with very different backgrounds from your own, and seeing new places every day!
As you can see, the value of a US education is nearly limitless. If you really apply yourself and make the most of what is offered, you can make this trip into something that will change your life forever. Your time in the US will make you prepared for whatever life throws at you, and help you get the career you've always wanted.
* Volunteer photograph courtesy of Shutterstock
---
October 11th, 2012 by Jonathan Frankel
Frank M. Chapman Memorial Fund
Deadline: November 15
The Frank M. Chapman memorial fund was created by Ms. Elsie M. B. Naumburg in memory of Dr. Chapman, a long-term chairman of Ornithology at the American Museum of Natural History. This award is available to graduate students around the world in need of financial aid to assist them perform research in the area of ornithology.
The competition for the Frank M. Chapman Memorial Fund is high and usually produces a 30 percent success rate amongst applicants. Priority will be given to those who will be researching fundamental questions in ornithology. The awardee will be granted a varying amount between $1,000 and $3,000 that can be used for travel, living expenses and expendable equipment associated with their ornithology research.
Those who wish to apply for this award will need to submit an application along with the other required materials like two letters of recommendation, a research proposal and a projected project budget. The deadline or this award is November 15 and the winner will be announced in April.
To find out further information on how to apply for the Frank M. Chapman Memorial Fund visit here.
*Girl catching dollar bills photo courtesy of Shutterstock
---
October 8th, 2012 by IEFA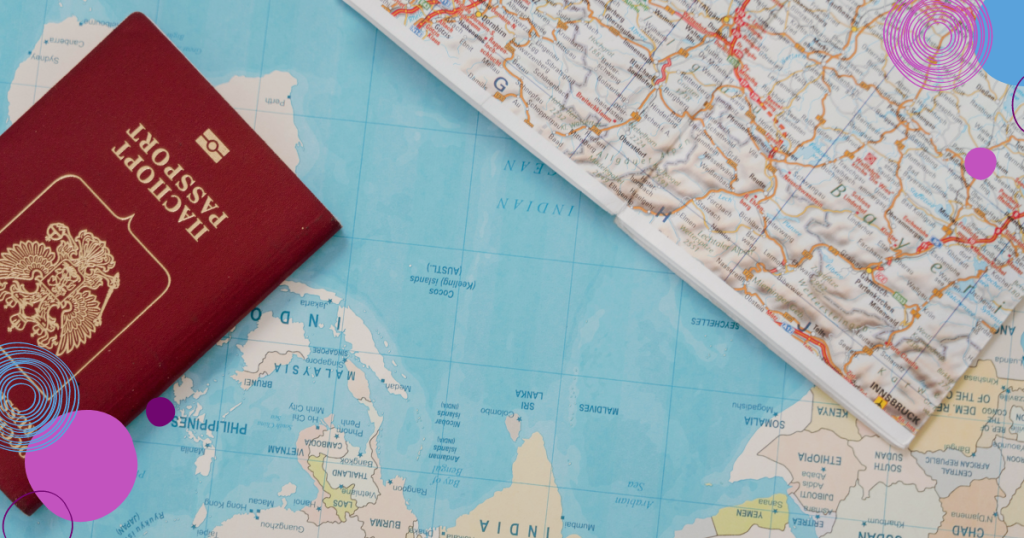 Applying to study in the US can be pretty confusing if you don't know what you're doing. There are all kinds of forms and applications which need to be filled out, and a specific order that they all need to be filled out in.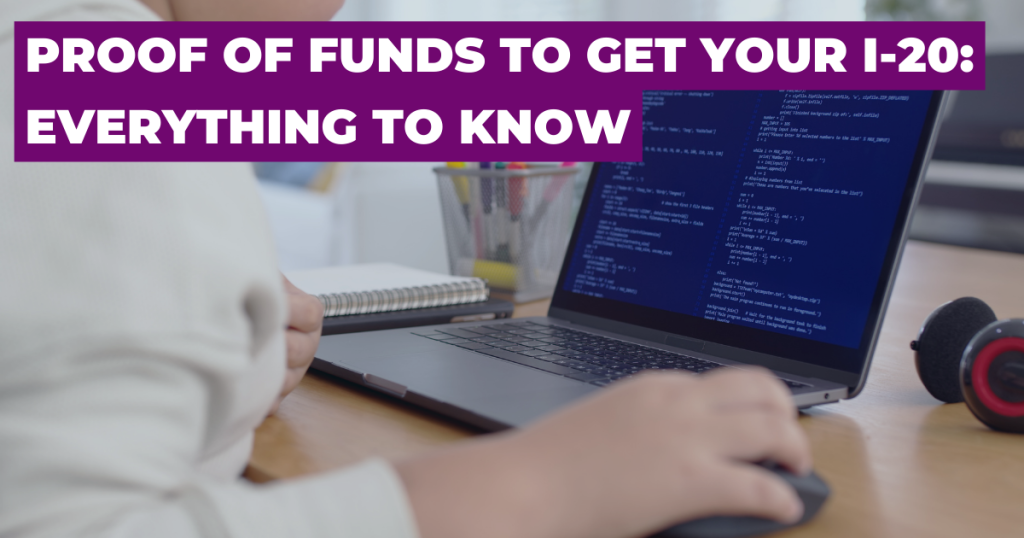 What is an I-20 Form?
Before you are able to get your student visa, for example, you have to first get what is called an I-20 form. And to get your I-20 form, you have to prove that you can finance your time studying in the US.
This is because it is required by US law that you prove that you can afford to study in the US, the proof of funds to get your I-20 is how the US determines that you are financially secure enough.
Financial security is important for students – especially because the cost of living and studying in the US is higher than any other country. This is, however, justifiable knowing that American education is supported by state-of-the-art facilities and equipment, as well as academically-excelling professors from long-standing universities.
What about scholarships?
Because of the high cost of living and tuition, many international students rely on at least one sponsor who will help out financially.
You are allowed to have as many sponsors as you want, and each one that plans on being a sponsor will need to fill out an affidavit of annual cash support stating that they promise to send you a certain amount of money, as well as a proof of income.
Being a student is not easy because most likely, you still don't have a steady source of income as you're still working your way to get a degree. This is why scholarships are becoming increasingly popular, especially with international students coming from developing nations.
The mere expense of studying in the US is usually too high for the average joe coming from a developing nation to take on. Fortunately, there are now many scholarships that are geared toward international students.
Take for example the Global Citizen Scholarship from MPOWER. There is also the Women in STEM Scholarship that's specifically designed for female international students wishing to study in the US.
Take note, though, that these scholarships have requirements that applicants should all have in order to be eligible.
Sponsor's Proof of Income
The proof of income can be a letter from your sponsor's employer, income tax returns, an income estimate by a bank, or a bank statement showing that there is enough money to cover the promised amount.
If you have sponsors who plan on providing you with a free room and board, they will also need to show proof of income as well as copies of their lease, deed, rent receipts and/or any other documentation that the university can use to verify ownership of the property.
Importance of Accurate Funding
It is also important that your sponsors do not exaggerate how much money they are able to cover when providing the university with proof of funds to get your I-20. While your sponsors may think they are helping you by exaggerating, they are actually putting you in danger of having your I-20 form rejected.
Cost of High Living Standards
The reason that you are required to show proof of funds to get your I-20 is because it is far too risky to move to the US without a guaranteed source of income. If a sponsor backs out and you don't have enough money to continue living in the US, you would have to move home and stop pursuing your education.
The US, being one of the best countries when it comes to education, also comes at a cost. Knowing that it is a first-world country that has a high standard of living, it's easy to drain all your savings from your bank account especially if you don't have a consistent sponsor or source of income.
This is one of the many reasons why getting a student visa and actually studying in the U.S. is a bit harder when compared to studying in other countries.
What's next after getting an I-20 Form?
Once you have your I-20 form, you have completed one of the first steps to studying in the US. You will then be eligible to get your F-1 student visa where you'll again go through a number of processes and steps. Nonetheless, all these will allow you to legally stay in the country and study in a US university full time!
Other Interesting Posts:
---
October 4th, 2012 by Jonathan Frankel
Bridging Scholarship
Deadline: October 10
US citizens who are currently enrolled in a college or university in the United States and that plan on studying abroad in the Spring are still able to submit their application for the bridging scholarship. This award grants at least 20 students a stipend of either $2,500 (for the semester program) or $4,000 (for the academic year program) to be used towards travel and living expenses associated with their study abroad trip.
Applicants can be working towards a degree in any field; however, they must be studying abroad in Japan. To apply for this award students will need to complete the application, write a short essay of 500 words or less pertaining to why they want to study in Japan and submit an official college or university transcript and letter of recommendation.
This award is sponsored through the US-Japan Bridging Foundation. The foundation has provided awards since 1999 to assist students with their studies in Japan. Funding for this award comes from a number of private foundations and individual donors.
Students who would like more information on the bridging scholarship can visit here. Applicants please keep in mind that October 10 is not the postmark date; applications must be received by this date.
* Global studies a colorful closeup photo courtesy of Shutterstock
Other Interesting Posts:
---
October 1st, 2012 by Jennifer Frankel
One of the best things about studying in a foreign country is that everything around you is new and exciting, making every day seem like a mini-vacation. To make the most of their time abroad, many international students decide to travel during their time off from school. If you are one of those students, then you might be wondering how to budget so that you can travel for winter break.
Set Incremental Goals
One of the single best tips on how to budget so that you can travel for winter break is to set incremental savings goals. This way you can make sure you are on track to saving the amount you need by winter. These goals should be set up as weekly or monthly dollar amounts that, if met, will result in you having enough money when winter break comes.
See What Your Bank Can Do to Help
Most banks have savings programs to help you save money, so if you're trying to decide how to budget so that you can travel for winter break, you should check online or ask in person at your bank to see what is offered. For example, some banks will transfer whatever change is left over from a debit card transaction and automatically put it into your savings. If you use your debit card a lot, the occasional 25 and 50 cents being put into to your savings account can really add up in the long run. Other banks have a way to automatically move a set amount from your savings to your checking every month. This method is a great way to make sure you are keeping up with your monthly goals!
Remember What You Are Saving For
Sometimes, after saving for a while, it can be tempting to dip into your money and buy something expensive for yourself. You might tell yourself that you'll make up for it by saving more in the future or that you deserve to cheat a little. This is because people are good at tricking themselves into spending money, and you should definitely avoid this pitfall if you plan on traveling over the winter. Whenever your temptation to spend some of your savings rises, visualize how amazing your winter trip is going to be and let that image keep you in line and on budget.
There are many other methods on how to budget so that you can travel for winter break, and in the end some will work for you more than others. The best thing to do is to try out several savings methods and seeing what works for you the best!
* Picture of male hand putting a coin into piggy bank courtesy of Shutterstock
---