January 16th, 2023 by IEFA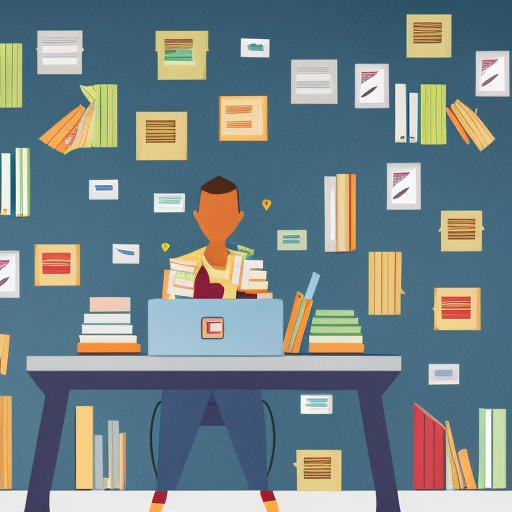 The cost of studying abroad is increasing day by day. Studying in developed countries like the USA, UK or other European countries can be particularly expensive.
However, there are several options for financing international education that you can take advantage of. If you are able to qualify for those options, you will be able to fund your international studies without too much of a financial burden.
In this article, you will learn everything you need to know about financing your international education and how you can make the most of it. So if you are looking for ways to finance your international education, this article is for you!
Why do you need financing to study abroad?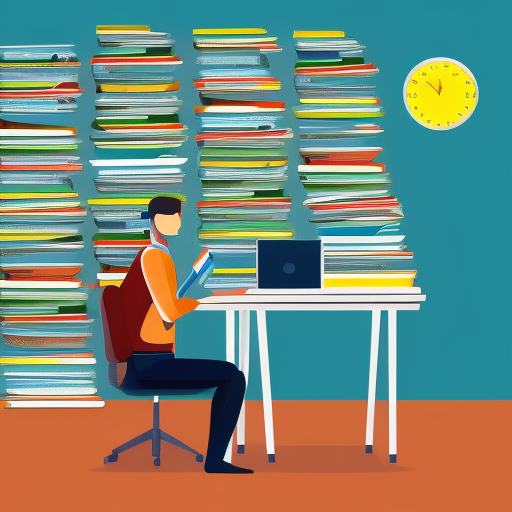 Studying abroad can be a costly venture, and there are many expenses involved beyond tuition fees.
These include travel costs, living expenses such as food and accommodation, insurance costs, books and supplies, language courses, and more. It is often difficult for students to meet these costs on their own.
For example, in the US the average cost of studying abroad for one year is estimated to be around $20,000. This can be a significant expense for a regular family that may not have the savings or income to cover these costs.
This is why financing is often a necessity for many students who wish to study abroad. With financial aid packages and scholarships, students can receive funding to help cover some of these expenses.
This way, students can ensure that they have the funds to pursue their studies without having to worry about going into debt or compromising their financial security. Financing also allows students to gain access to educational opportunities and experiences that would otherwise be unattainable.
Things to consider before financing your international education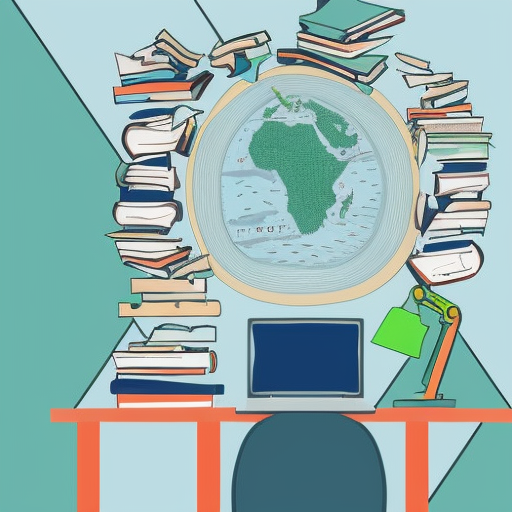 Financing your studies is not an easy option and there are certain things to consider before you take this step.
Firstly, as international students, you should always research the different financial options available and make sure that you select the one that best suits your needs.
You should also be aware of any requirements or restrictions associated with each option, such as the loan terms and conditions, repayment plans, and so on.
In addition, you should also be prepared for any unexpected costs that may arise during your stays, such as health care or travel expenses. Be sure to create a budget and research the cost of living in your destination country before financing your studies.
Finally, it is important to understand the repayment terms and conditions associated with the loan that you choose. Make sure that you are aware of the repayment plans and interest rates, as these can have a significant impact on your financial future.
By understanding the implications and researching all your options before making a decision, you can ensure that financing your education abroad is an informed choice.
How to fund your study abroad program?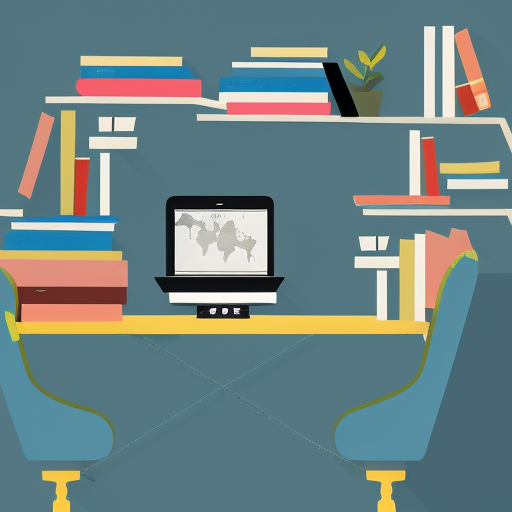 So now that we know a few things about financing for your studies abroad, let's look at some of the best ways to cover these costs.
1. Student loans
Student loans are one of the most popular ways to fund your studies abroad. Most banks and lenders offer student loan packages that can cover tuition fees, living expenses, and other related costs.
There are mainly two types of student loans – federal and private.
Federal student loans are funded by the government and come with lower interest rates, whereas private ones are provided by banks or other lenders.
You should always opt for federal student loans if available, as they can provide more favorable terms and conditions. If you don't qualify for a federal loan or it's not enough to cover your expenses, you can always opt for a private one.
You have to remember that you have to pay back the loans upon graduating or when you no longer meet the eligibility requirements.
As an international student in the U.S. Federal loans are not going to be an option, so you should seek an alternative, private lender.

2. Scholarships and grants
Scholarships and grants are a great way to fund your studies abroad without having to worry about repaying the money.
Most universities offer scholarships tailored towards international students, so you should always check with them first. You can also look for external sources such as foundations or organizations that provide scholarships specifically for studying in a certain country or field of study.
You should also look into any grants offered by your home country's government, as they may be able to provide financial aid for international studies.
Scholarships are both full-time and part-time, so you can find one to suit your needs.
3. Part-time jobs
If you're looking for a way to supplement your financing, you can always look into part-time jobs.
Most universities allow international students to work part-time for up to 20 hours per week during the semester and full-time during the summer holidays.
This allows you to earn money to cover your tuition fees and living expenses while still being able to focus on your studies. You can look for part-time jobs at the university or in surrounding areas such as restaurants, retail stores, etc.
4. Crowdfunding
Crowdfunding is another great way of financing your studies abroad. It involves getting donations and contributions from people who believe in and support your cause.
You can set up a crowdfunding page and share it on social media channels or reach out to your friends and family for support. Make sure that you have an honest and compelling story as to why you need the money so that people are willing to contribute.
5. Sponsorships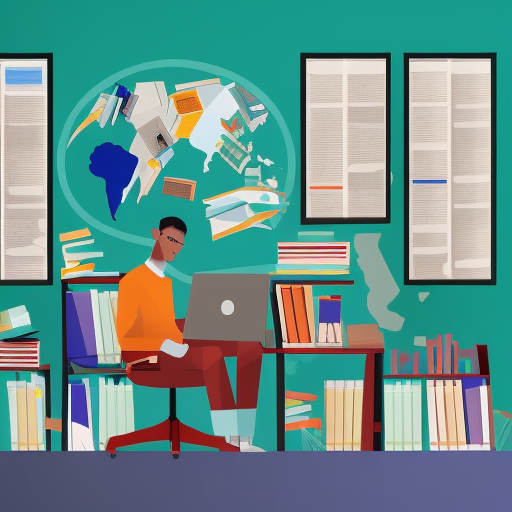 Sponsorships are another great way to cover your study abroad costs. You can look for companies or organizations that might be willing to sponsor you based on your academic excellence and achievements.
You can also approach businesses in your home country and the destination country, as they may be interested in investing in international students who come from their countries.
These are some of the best ways to fund your studies abroad. While some require a little more effort than others, all of them offer great opportunities for you to finance your education and secure a bright financial future.
Conclusion
So there you have it! As you can see there are many ways you can full fill your dream of studying abroad. From grants to sponsorships and student loans, there are plenty of options available to finance your studies abroad. Be sure to research all your options carefully and take advantage of any opportunities that come your way. Good luck!
Other Interesting Posts:
---
March 29th, 2022 by Sagnik Santra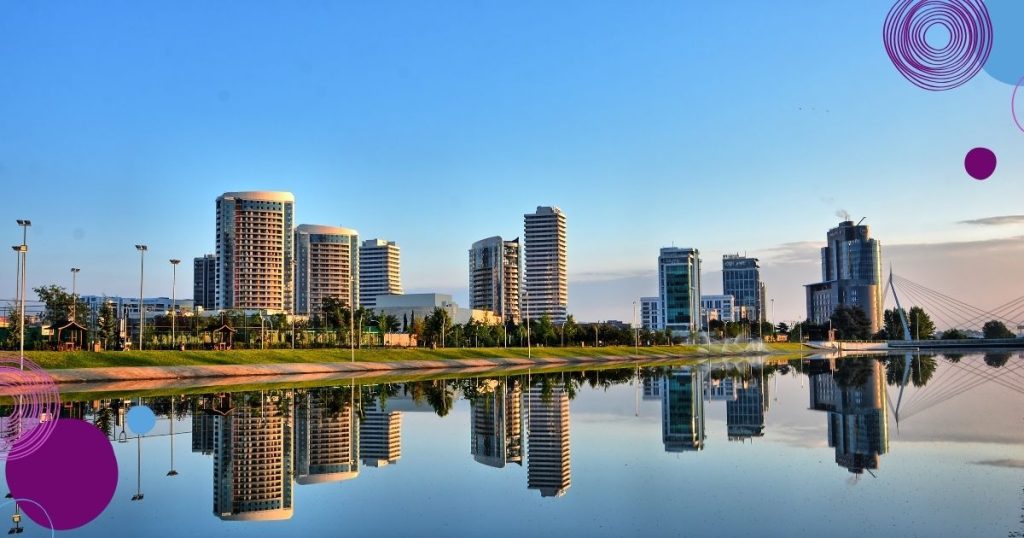 Studying abroad is an amazing opportunity. It opens your mind and broadens your perspective on the world. But, it can be a costly endeavor. That's why many students rely on outside sources of funding to help them pursue their study abroad goals. There are several ways you can fund your study abroad program including scholarships, grants, loans, and even crowdfunding.
If you are looking for scholarships to help fund your study abroad experience, start by searching the internet and your campus study abroad office. Many organizations offer scholarships specifically for study abroad students. In this article, we will be discussing some of the different ways you can fund your study abroad program. So let's get started!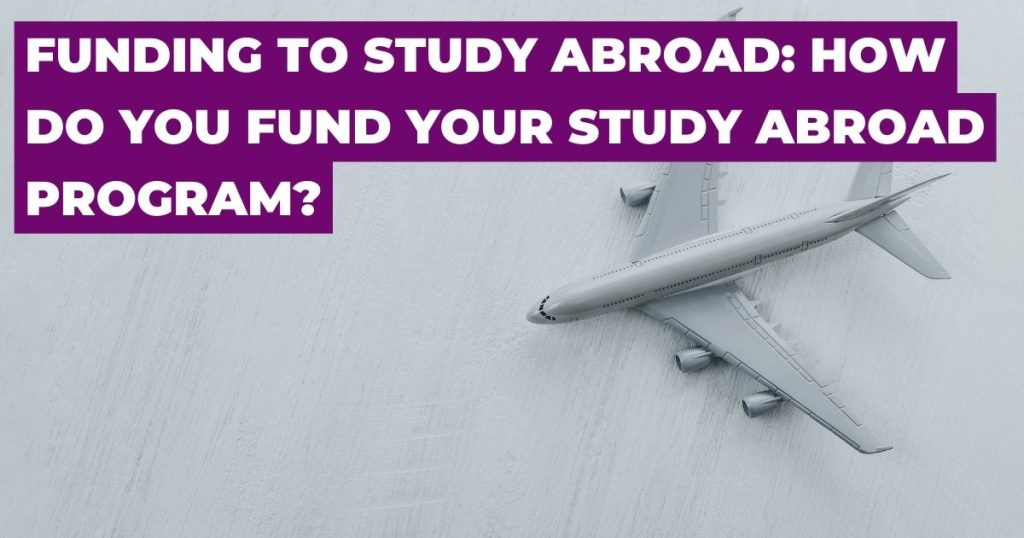 Why it is hard to fund your study abroad program?
For many students, the opportunity to study abroad is a once-in-a-lifetime experience. However, the high cost of tuition, airfare and other expenses can make it difficult to finance a study abroad program. Here are some of the reasons why study abroad programs are hard to fund:
1. Tuition fee:
Tuition fee is probably the biggest obstacle when it comes to studying abroad. The cost of tuition for international students is often higher than the cost of tuition for domestic students. The average cost for undergraduate courses in the USA is $26,000 to $35,000. And when it comes to postgraduate courses it's around $40,000 to $50,000.
2. Living expenses:
The second biggest obstacle is the cost of living. Expenses such as accommodation, food, transportation, and other daily expenses can add up quickly. In Europe, the average monthly cost of living is around €700 to €1000. And in the USA, it's even higher with an average monthly cost of living of around $1200 to $1500. It can be even higher if you move to more developed cities like New York or London.
3. Flights and visas
Another cost that you need to consider is the cost of flights and visas. Depending on where you are going, the cost of a flight can be very expensive. And if you are going to study in a country like the USA, you also need to factor in the cost of getting a student visa. The average cost of a student visa for the USA is around $160.
4. Books and other materials
Another cost that you need to consider is the cost of books and other materials. Depending on your course, you may need to buy textbooks, which can be very expensive. In addition, you may also need to buy other materials such as a laptop or printer.
What are some of the best ways to fund your international education?
As you can see, there are several costs that you need to consider when funding your study abroad program. But don't worry, there are several ways you can finance your experience. Here are some of the best ways to fund your education:
1. Financial aid:
One of the best ways to finance your study abroad experience is through financial aid. If you are a US citizen, you may be eligible for federal financial aid or federal student aid. This includes grants, loans, and work-study programs. You can also apply for scholarships and grants from a private organization, foundation, or financial aid office. If you are an international student, you will be able to apply for international financial aid programs as well.
2. Study abroad scholarships and grants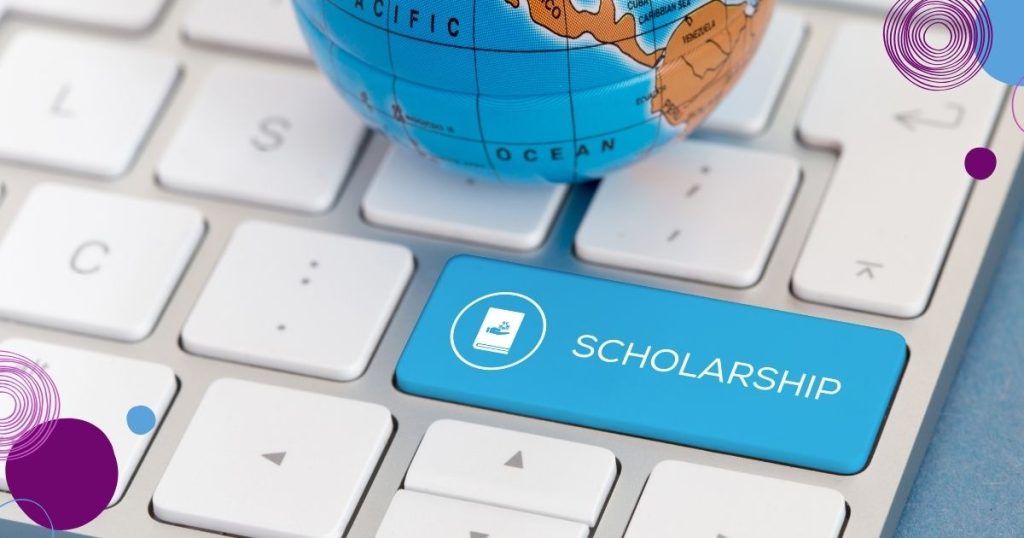 Another great way to finance your study abroad experience is through scholarships and grants. Many organizations offer scholarships specifically for students who want to study abroad. You can search the internet or your campus study abroad office for a list of scholarships and grants. Countries like the USA, UK, and Australia offer great scholarships for international students
3. Student loan
Student loans are some of the best financial tools to finance your international education needs. Student loans offer many benefits such as low-interest rates, long repayment terms, and deferred payment options. You can apply for student loans from the government or private lenders. Also, you have to remember that student loan debt is a huge issue, so make sure to manage your finances.
Top scholarships for international students to study abroad
Here are some of the most popular and generous scholarships for international students to study abroad
1. Fulbright Scholarships (USA):
The Fulbright Scholarship is a prestigious scholarship program that is funded by the US government. The scholarship is awarded to students from all over the world who want to pursue a master's degree or Ph.D. in the United States.
2. Chevening Scholarships (UK):
The Chevening Scholarship is a fully-funded scholarship program that is awarded to international students from over 160 countries who want to pursue a master's degree in the United Kingdom. It is one of the most prestigious and competitive scholarships in the world.
3. Eiffel Excellence Scholarship Programme (France)
If you are planning to study in France, you may be eligible for the Eiffel Excellence Scholarship Programme. The scholarship is awarded to international students who want to pursue a master's degree or Ph.D. in France. The scholarship aims for academic excellence and cultural diversity.
4. DAAD Scholarships (Germany):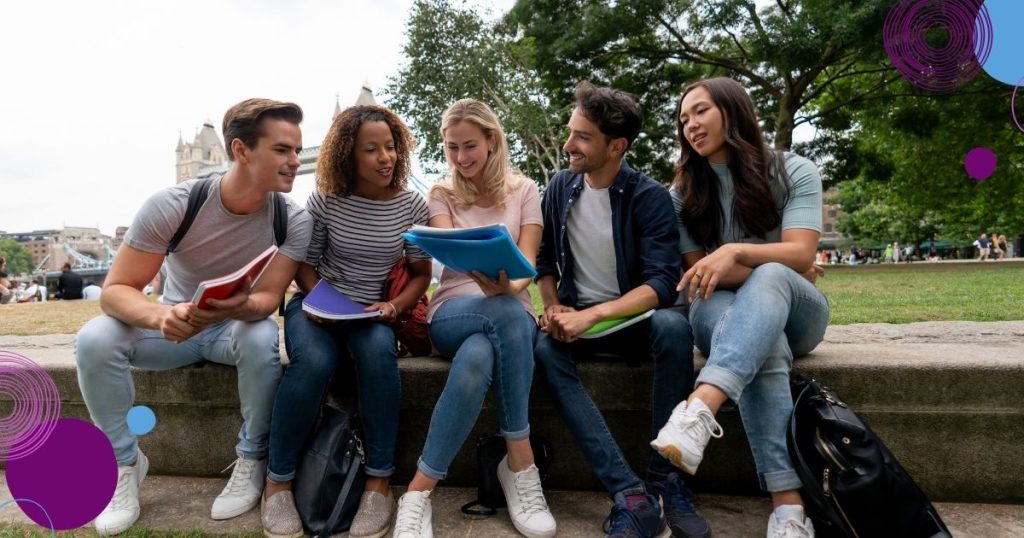 The DAAD scholarship is a German government-funded scholarship program that is awarded to international students from all over the world who want to pursue a degree in Germany. It is one of the most popular scholarships for international students.
5. Australia Awards Scholarships:
If you want to study in Australia, you may be eligible for an Australia Award Scholarship. The scholarship is fully-funded and is awarded to international students from developing countries who want to pursue a degree in Australia.
How to apply for scholarships?
Getting a scholarship in international colleges is a competitive task. Here are some tips on how to apply for scholarships:
1. Start early
One of the best ways to increase your chances of getting a scholarship is to start your search early. The earlier you start, the more time you will have to find and apply for scholarships. You don't want to stay behind in the competition. So keep yourself updated with the latest dates and deadlines.
2. Do your research
Before you start applying for scholarships, you must do your research. You need to know what type of scholarship you are eligible for. There are many different types of scholarships available such as need-based, merit-based, and student-specific scholarships. You can use online resources or visit your campus study abroad office to get more information on scholarships.
3. Stay organized
When you are applying for scholarships, it's important to stay organized. Keep track of all the scholarships you are applying for and their deadlines. This will help you stay on top of your applications and increase your chances of getting a scholarship. Also, keep your documents and materials ready so that you can easily submit your application.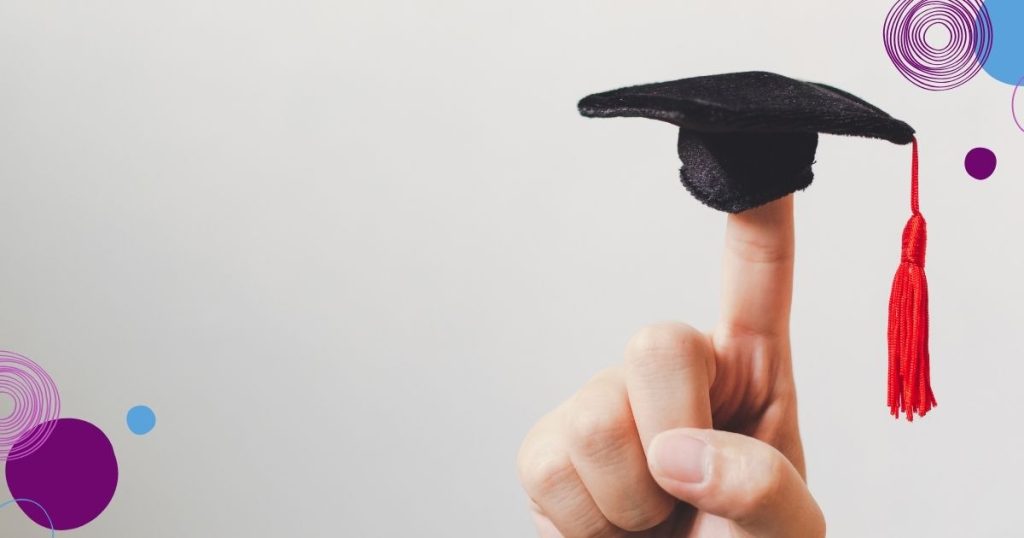 4. Follow the instructions
When you are applying for a scholarship, it's important to follow all the instructions. Make sure you fill out the application form correctly and include all the required documents. Any mistakes in your application can lead to your application being rejected. So be careful and make sure you follow all the instructions.
5. Apply for multiple scholarships
One of the best ways to increase your chances of getting a scholarship is to apply for multiple scholarships. The more scholarships you apply for, the greater your chances of getting one. So don't limit yourself to just one or two scholarships. Apply for as many as you can.
Conclusion:
So there you have it! Studying abroad is not an easy task. But with the right planning and preparation, it is achievable. And remember, there are many resources and scholarships available to help you fund your study abroad program. So don't let the cost of studying abroad deter you from your dream study abroad program. Just do your research and explore all your options. Good luck!
Other useful posts:
---
December 29th, 2021 by Sagnik Santra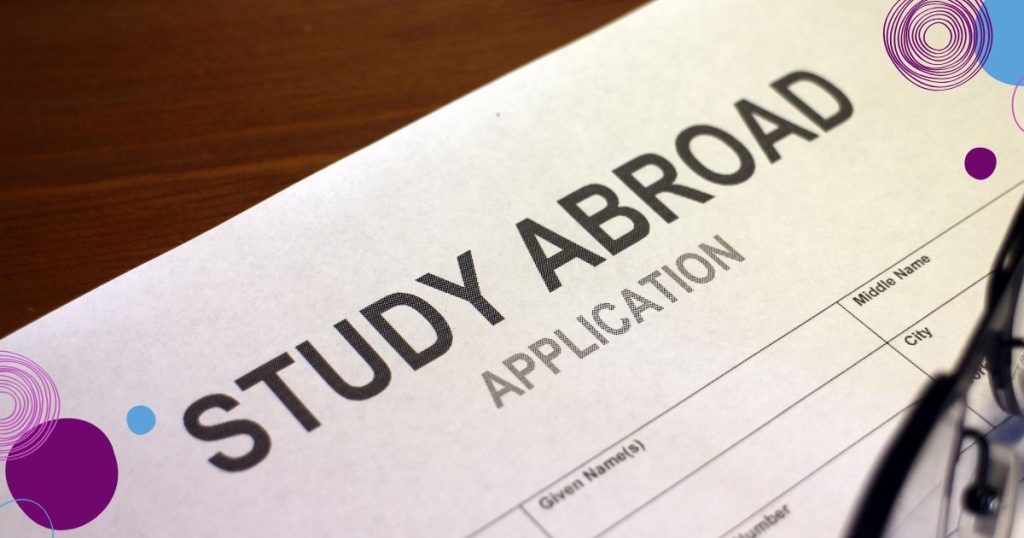 The short answer to the question is: yes. The simple fact is that studying abroad can be costly, and most students do not have the money to pay in full. For this reason, most people will look into student loans as a possible option for paying for school expenses.
Since study abroad is an official academic program set up by your school, your student loan can be used to cover any of the associated costs. This could include airfare, room and board, tuition, and other related expenses. Studying abroad brings a lot of opportunities with it and should not be hindered by financial limitations.
You should keep in mind a few things if you are thinking about using student loans to finance your education abroad. Let's explore what you need to know in a little more depth.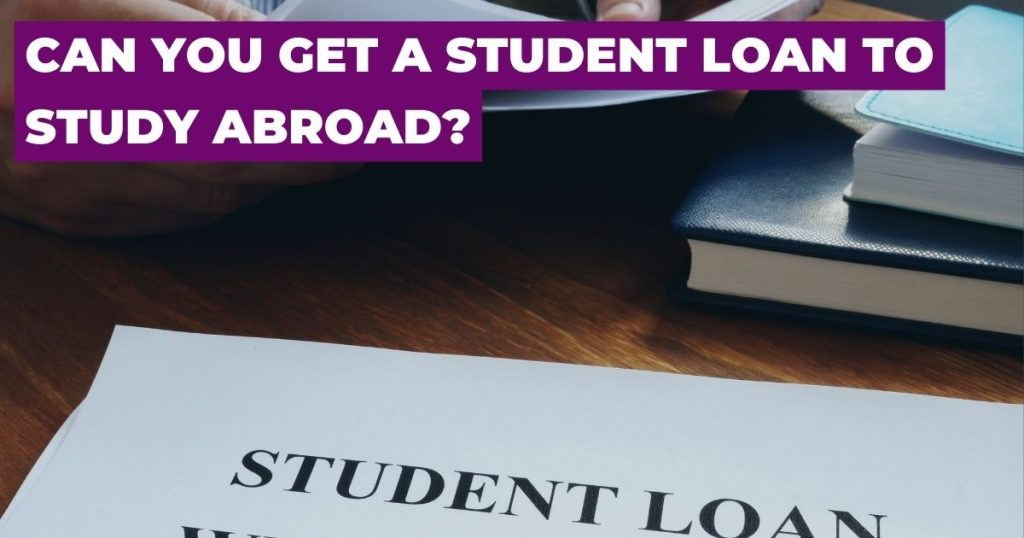 Why do you need student loans to study abroad anyway?
As we mentioned earlier, studying abroad can be an expensive venture. Some students will have the resources to come up with a large sum of money, but most will not. For this reason, students need to look into student loans as a possible option when it comes time to pay their way through school.
If you want to study in developed countries like the U.S. and UK, it is not surprising that the tuition fees are expensive. Even the living cost can be very high in these countries. For example, the tuition costs for studying at Harvard is $38,891 per year, while Oxford University's one-year course fee is around the £18,000 mark (more than $29,000).
Therefore, it makes sense to look into student loans as a possible option if you want to study abroad in such countries.
Different types of student loans?
There are two types of student loans – Federal Student Loans and Private Loans.
1. Federal Student Loans:
Federal loans are the loans that are offered and regulated by the United States Department of Education. These loans are typically offered to students who cannot afford to pay out-of-pocket for their education and living expenses. Federal loans are usually offered at a lower interest rate than private student loans.
2. Private Student Loans:
Private loans are offered by private lenders, such as banks and credit unions. These loans usually have a higher interest rate than federal loans, and they also come with a range of fees. The United States Department of Education does not regulate private loans. They are controlled mainly by private organizations like banks and credit unions.
Federal Student Loans vs. Private Student Loans
When it comes to comparing Federal Loans and Private Loans, here are some of the differences between them.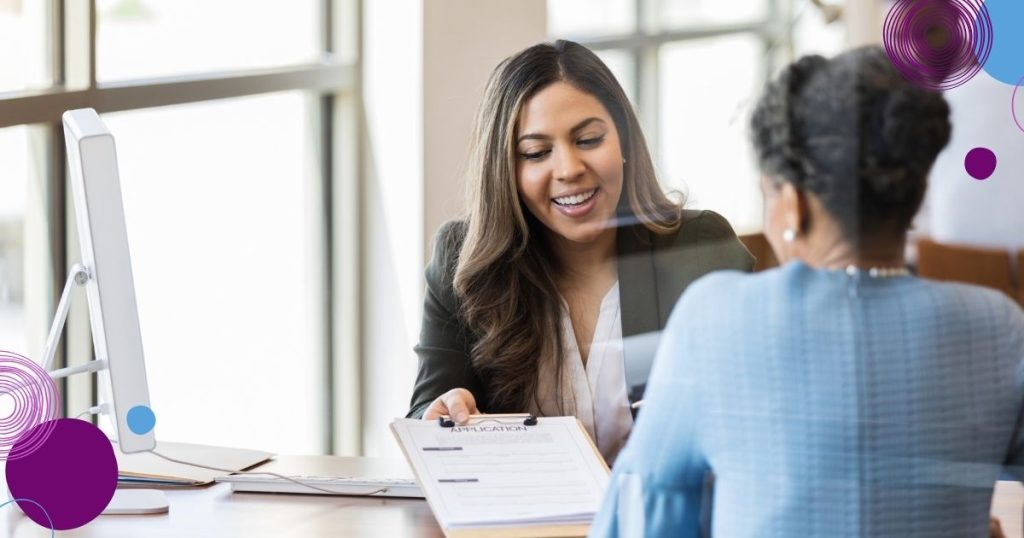 1. Interest rates:
Typically, private loans have a higher interest rate than federal loans. The interest rates vary from 3% to 12%, depending on the borrower's credit score, among other factors. Federal Loans are offered at an interest rate that the government determines. The current interest rate for Federal Loans is 4.29%.
2. Fees:
Private lenders usually have a range of fees, which can include an origination fee, a late payment fee, and a prepayment penalty. Federal loans do not come with any origination fees, late payment fees, or prepayment penalties, as they are considered non-profit loans.
3. Cosigners:
Private student loans typically require a cosigner. A cosigner is a person who agrees to be responsible for the loan if the borrower cannot repay it. And if you are applying for study abroad loans, it is essential to have a cosigner with a good credit score unless you are lucky enough to be approved for a loan without a cosigner. Federal loans do not require a cosigner.
4. Repayment options:
Private lenders typically offer a range of repayment options, including deferred payment, interest-only payments, and graduated repayment.
5. Eligibility criteria:
Federal loans do not have any eligibility criteria for income level or geographic location. They are not affected by the ability of the student to repay the loan or find a job after graduation. They mostly look into students' academic history and credit scores. On the other hand, private student loans have very stringent eligibility criteria that are based on the credit score of the borrower and cosigner, as well as the borrower's income level.
6. Loan amount:
Private international student loans usually offer a higher loan amount than federal loans when it comes to the loan amount. The annual limit for Undergraduate students is $12,000-$15,000 and $55,000-$60,000 total in federal loans. Graduate students can borrow up to $20,000-$22,000 annually and $135,000-$ 140,000 total. When it comes to private students loan borrowing, you can almost double the loan amount.
7. Default:
One of the most significant differences between a private student loan and a federal student loan is that personal loans typically have stricter repayment options if the borrower defaults on the loan payments. In the case of Federal Loans, there are no such repayment options, and the government can even garnish the borrower's wages.
Which type of student loan should you get?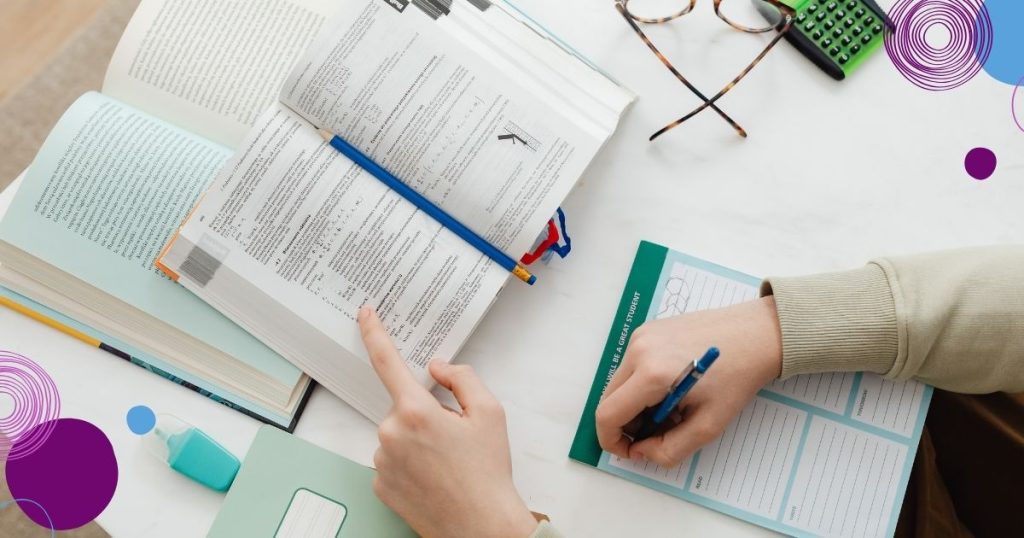 Now that you know some of the differences between Federal Loans and Private Loans, it is essential to decide which type of loan is best for you. Private loans can be expensive and come with a lot of fees. Also, if you default on repayment, private lenders have more stringent repayment options. If you want to save money on interest rates and smaller or no fees, federal loans are the way to go.
However, keep in mind that there are stringent eligibility criteria for federal loans compared to private student loans. You must have a good credit score and meet the income level requirements. So, if you want to study abroad and do not have a perfect credit score or do not meet the income level requirements, you might want to consider getting a study abroad loan from a private lender. A cosigner with a good credit score can help you get a better interest rate as well.
Can I take both Federal and Private Loans to Study Abroad?
Yes. You can take both federal loans and private loans to study abroad. However, remember that you need to have a cosigner for any private loans you want to take, as they have stringent eligibility criteria.
As we mentioned before, federal loans only offer a limited amount of money for students studying abroad. And sometimes that amount is not enough. So, in that case, you can take a study abroad loan from a private lender. For example, you can use the federal loan towards your tuition fee and the private loan towards the living costs.
What should you consider before taking a study abroad student loan?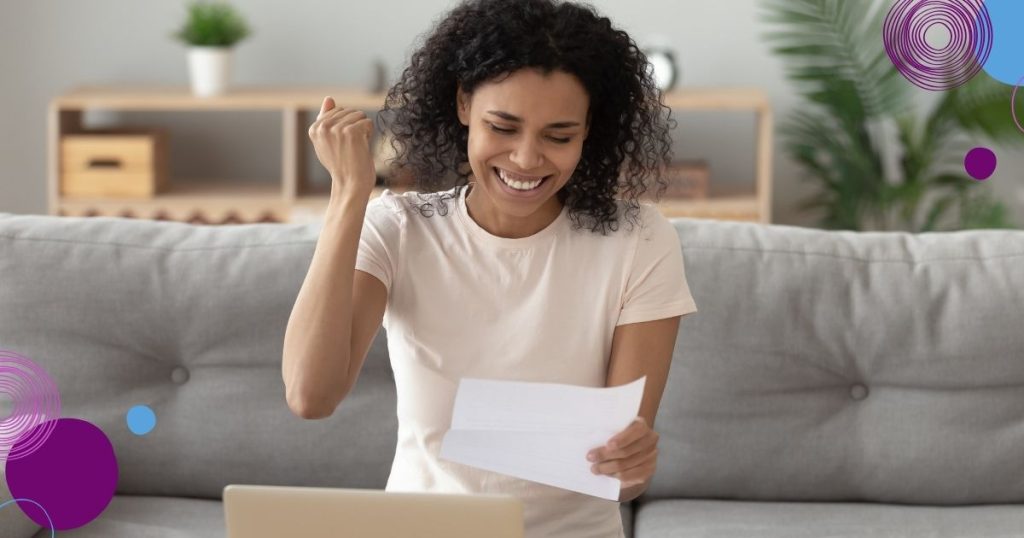 Before taking a study abroad student loan, there are a few things to consider. If you are not sure whether it is the right decision for you, here are a couple of points that can help you make that decision:
1. Double check if you qualify for any scholarship, financial aid, or grant for studying abroad.
2. Make sure that you understand your private student loan repayment options.
3. Make sure to read all the terms and conditions of your loan before signing on the dotted line. Please do not take it lightly!
4. Increase your credit score so that you can increase your chances of getting a reasonable interest rate on your student loan.
5. Make sure that you do not borrow any more money than you need to study abroad.
6. Do not think of a study loan as a free ride to have fun during your stay overseas. You still have to pay it back with interest!
Conclusion:
Studying abroad is the dream of millions of students around the world. But the costs associated with studying abroad make it difficult for students to fulfill their dreams. If you are one of those students, getting a student loan is the key to making your dream a reality. This article will help you understand everything you need to know about getting a student loan to study abroad.
---
September 16th, 2021 by IEFA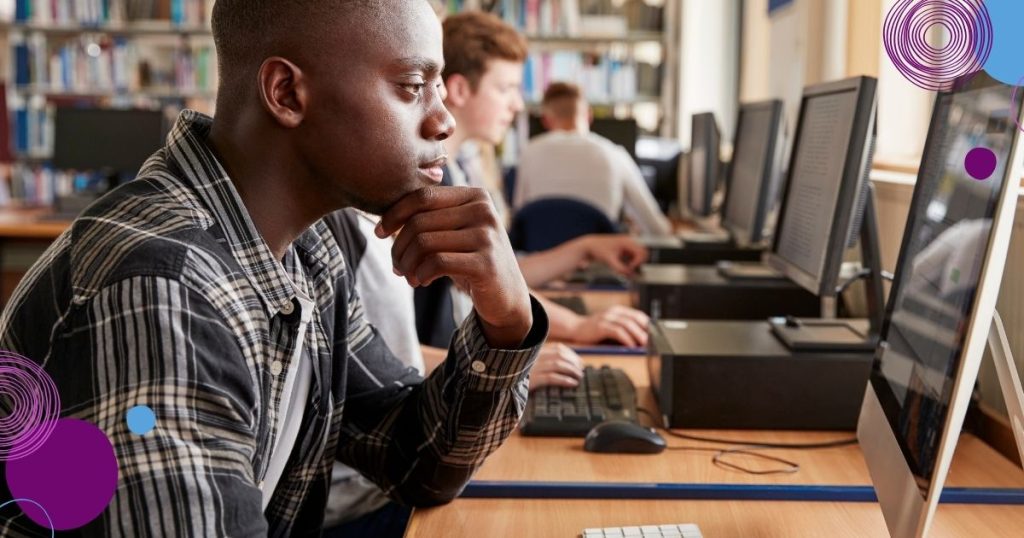 Many international students attend college or community college in the USA or go to a university or other higher education institution in Canada, the UK, Australia or many other countries around the world.
At IEFA we encourage students to broaden their horizons and take on the rewarding experience of an international education just like the estimated 5 to 6 million international students currently enrolled at universities in all four corners of the globe.
Some international students may feel they are isolated in their new country away from friends and family. However, this does not have to be the case! You can find communities of other international students, clubs and societies with common interests and the local community who will help you with the transition to your new country. Many international students actually report that the social life and extra curricular activities many colleges offer is even more valuable to them in their future careers than the quality education they receive compared to staying in their home country.
There are also plenty of resources specifically for international students – from housing, to scholarships and even financial assistance – whether you attend a small college or a large university overseas. You will have access to an international student advisor who can provide assistance and guidance to you before, during and often after you've completed your degree program. Many schools have dedicated support teams, or an international student office, who can help with any student visa questions foreign students might have, financial aid and advice on funding sources and access to financial resources.
I hope that this article offers some helpful advice on what people need when they first come over to a different country; don't be afraid or shy! If you ever need any help please don't hesitate to reach out to us.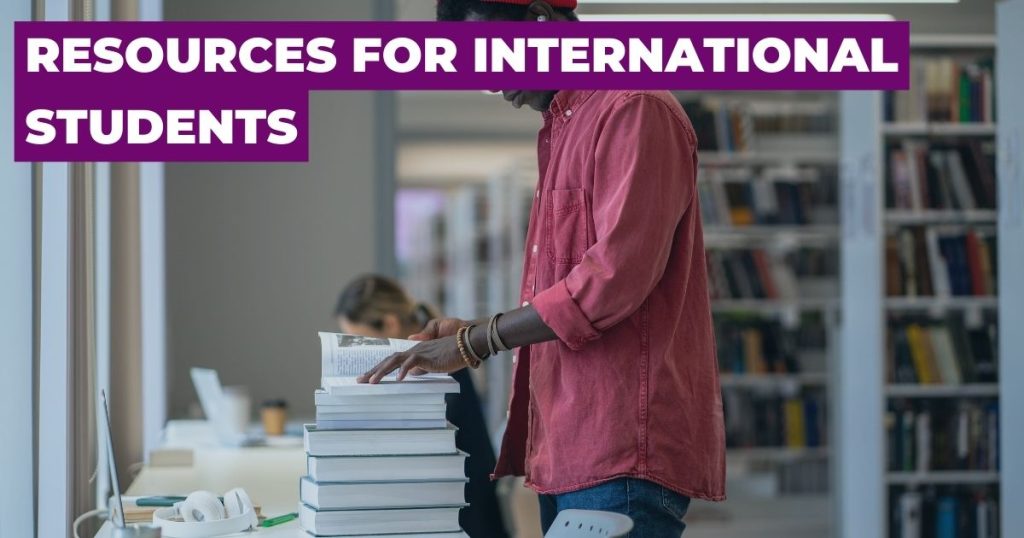 International Students
International students, or foreign students, are individuals who choose to do all or part of their post-secondary education in another country and relocate there for the explicit purpose of study. Most international students (more than 40% of all international students around the world) study at colleges and universities in just four destination countries – The U.S., The U.K., Canada and Australia.
Requirements
Many countries require prospective international students to complete standardized tests to demonstrate language competence in the language of instruction or the main spoken language in that country. Students who do not have the required level of language to enter onto their chosen degree program may be able to take a Pathway Program at many colleges and universities. Pathway programs allow students to develop their language skills before proceeding onto their chosen degree programs.
Requirements will also vary depending on your chosen academic studies – whether you're enrolling for undergraduate study or pursuing a graduate degree.
Student Visas
A student visa is one of the required documents for enrolment for many students. The exact student visa requirement will vary depending on the destination country, length of program and many other factors. Your chosen college or university will be able to give you the latest advice on whether student visas are required or not – for example for a short course of less than 6 months in Canada may not require a study visa as the course can be completed in the time allowed for many temporary visitor visas. Talk to the admissions office or international student office for guidance.
Financial Resources
Living expenses, travel, tuition fees, having a social life… the costs of your education soon add up. Of course this is great for a country's economy! It does mean that you may have to demonstrate that you have the resources to pay for the total cost of your education in that country in order to be granted your student visa. If you will be studying in the U.S. then there is definitely a requirement to prove you can pay for your own education and living costs. You can do this by providing statements from your bank account, as well as information about whether you receive funding from other sources to pay for your education.
Isolation and homesickness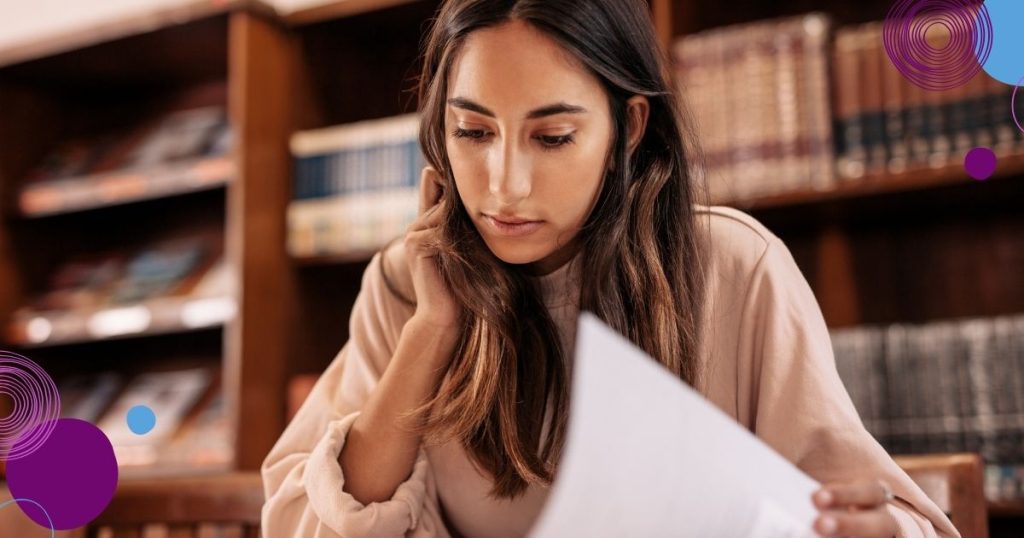 The feeling of homesickness can be very real for international students when they first study abroad. Most students go through a period of adjustment where they may feel very emotional and even want to return home.
It may feel like the people you meet don't understand your culture, you miss your friends and family back home, or you can't get used to the weather or find food that reminds you of home. It can be many things. But there are a number of ways for an international student to overcome homesickness:
Stay connected with people back home by sending them photos and updates on how things are going.
Socialize with other international students who are studying at the same university. This is a great way to get support, advice and make new friends that will be able to understand what you're going through.
Join clubs or sports teams at your college or university – not only will it help you meet people, but you'll have a great time doing it!
Make sure you're eating well and exercising regularly. You'll feel better about yourself and be prepared to take on the day with energy.
Get enough sleep! If you don't, it's going to be harder for you to face each day with positivity.
Use the support offered by your university – the international students' office, counselling services, social and recreational clubs as well as your teachers, lecturers and support staff you interact with every day – they are there to help you get the most out of your education.
There are also plenty of resources specifically for international university students-from housing, to scholarships and even financial aid information, we have it all covered here!
International Financial Aid Resources
International Scholarships
As well as the IEFA international scholarship database you can also search internationalscholarships.com and speak to the advisors at your college or university as there may be some specific financial aid available for you. Many organizations and top universities offer financial and other aid to support talented students who otherwise wouldn't be able to access higher education at home or abroad.
You can set up a free account to use IEFA here.
International Student Loans
Many international students simply cannot afford to study abroad with only their own income and family support. Even after securing scholarships, awards and grants there can still be a gap between the funds available and the costs.
If this is the case most international students on graduate programs or in their final 2 years of their undergraduate studies at many Canadian or American universities may be eligible for international student loans.
Loans for U.S. permanent resident students abroad are also available (and Stafford Loan funds can be used for study abroad, too). The majority of international students studying in other countries will struggle to find loans available to them.

International Student Resources at Your School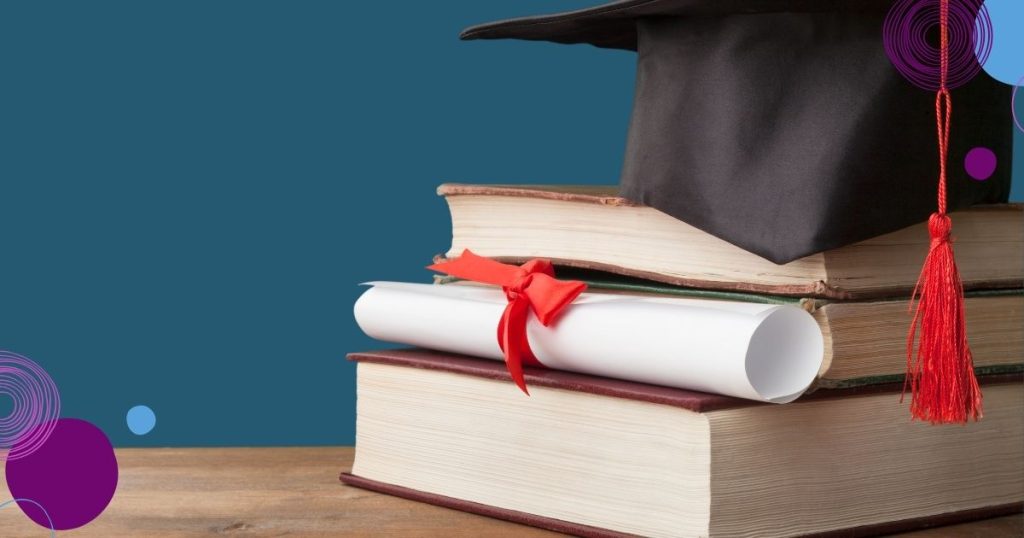 Whether it's advice on financial aid or support with on or off campus housing, your university has one or more departments dedicated to getting you the advice and resources you need as an international student. Your education, happiness and welfare is their number 1 priority.
You will have access to
Financial Aid Office
International Student Advisors
Admissions Services
Housing and Accommodation
Cultural, Spiritual and Physical Wellbeing
Studying in the USA
Although the federal government doesn't offer financial aid to those studying abroad in the USA, that doesn't mean that there are no other funding sources. In fact, American colleges and universities are among the most generous in the world when it comes to offering international student financial aid in the form of tuition waivers or discounts as well as scholarships based on financial need, academic merit or athletic ability.
Studying in other countries
Wherever you are studying the advisors at your school or university should be your first port of call for any questions or concerns you have along your international student journey, from admissions requirements right through to job prospects and careers advice after graduation.
Other Interesting Posts:
---
October 19th, 2020 by IEFA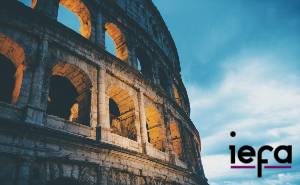 If you're a student from the United States, you could be eligible for financial support through the standard federal FAFSA program, meaning studying at a foreign university may not be as difficult to finance as you'd imagined! You might want to study abroad as part of an exchange program for a semester or an academic year, or even for your undergraduate degree or as a graduate student.
Do you have a dream of studying in the UK, France, Germany, Italy or somewhere else?
What is FAFSA?
Technically the "Free Application for Federal Student Aid" is the Federal Student Aid system operated by the US Department of Education.
Every year, many thousands of US students and permanent residents complete the FAFSA application forms to check their financial aid eligibility for their higher education and receive financial aid. These could be grant programs or loans (or both). Of course the main difference between a grant and a loan is that you have to repay the loan.
Can you use FAFSA to study at an international school?
Yes! Federal Student Loan funding can be used to pay for your studies at an international school!
There are roughly 750 institutions outside of the US (about 600 in Europe and the rest in other countries) that have been approved by the US Department of Education to use federal funding or to defer other study loan payments. Unfortunately federal grants (i.e. Pell Grants) through this program are not eligible for study abroad.
Whether or not foreign universities are eligible for federal loans is decided by the US Department of Education. There is an official list of recognised international schools. You can find it at studentaid.gov.
Which universities in Europe are on the list?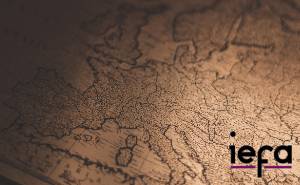 Europe is home to some of the world's most famous and most historic universities like Oxford and Cambridge in the UK and many around the continent offering high quality education and wonderful international experience. It's an incredibly popular destination for international students from the US and around the world. Many universities are eligible for study abroad funding. You can find out if the school you choose is eligible by looking at the US Department of Education list, or checking a site like InternationalStudentLoan – because if a school is approved for private student loans then it must be approved for federal loans. Don't forget that you must also be attending an approved program at the school.
Are there alternative funding options to the federal program for your study abroad experience?
If the Federal Student Aid isn't enough or you don't qualify, maybe you can get a study abroad scholarship or student loan from a private sponsor or lender – these are some of your financial aid options. Study abroad scholarships, grants and similar financial aid for study and awards may be available directly from schools or private institutions. Loans may be available from private lenders, but in order to be eligible for private loans, a school must be eligible for FAFSA loans first.
You should speak to the student financial aid office to find out what support the school offers to their international students.
Check to see if your chosen university is approved for FAFSA, and if they aren't ask them if they offer financial aid packages or private loans for international students or know of any lenders that do.
Things to consider:
Cost of living. Living expenses vary greatly from country to country and within different regions. It's a good idea to do your research in advance to decide if you really can afford an international education. Speak to a financial aid advisor at your destination school as they may be able to provide estimated living costs.
Exchange rates. Varying exchange rates can have a huge impact on your funds as a small change can have a big impact. Uncertainty around COVID-19 and Brexit have proven that nothing should be taken for granted, and local issues may have an impact on how far your money goes if the exchange rate changes significantly.
Interest rates. You will want to be aware of the interest rates, and of course, the repayment terms that apply to your loan.
Health Insurance. If you're studying at an international school then your regular travel insurance just won't cut it – you should look into international student insurance and make sure you have a plan that covers all of your needs.
Tuition fees. The tuition fees both for undergraduate students and those on graduate programs can vary hugely depending on the school and from your home institution if you're enrolled in the United States. Speak to your financial aid advisor to get a clear estimate of the total cost of enrolment and your financial aid options.
Credit cards. It's unlikely that a credit card will be a primary source of financing study abroad, but it is a good idea in an emergency – whether you have one from a US bank or if you are able to apply for a local account.
Bank accounts. It can be difficult at first to open an account overseas, but your university should be able to advise and help, and there are a growing number of online-only or app-based bank accounts in Europe that international students can access.
Scholarship opportunities:
You should see if there are study abroad scholarships offered by your chosen school and private scholarships – you can search these at internationalscholarships.com
Find a loan:

Read Next: How to find study abroad scholarships
---
June 24th, 2020 by IEFA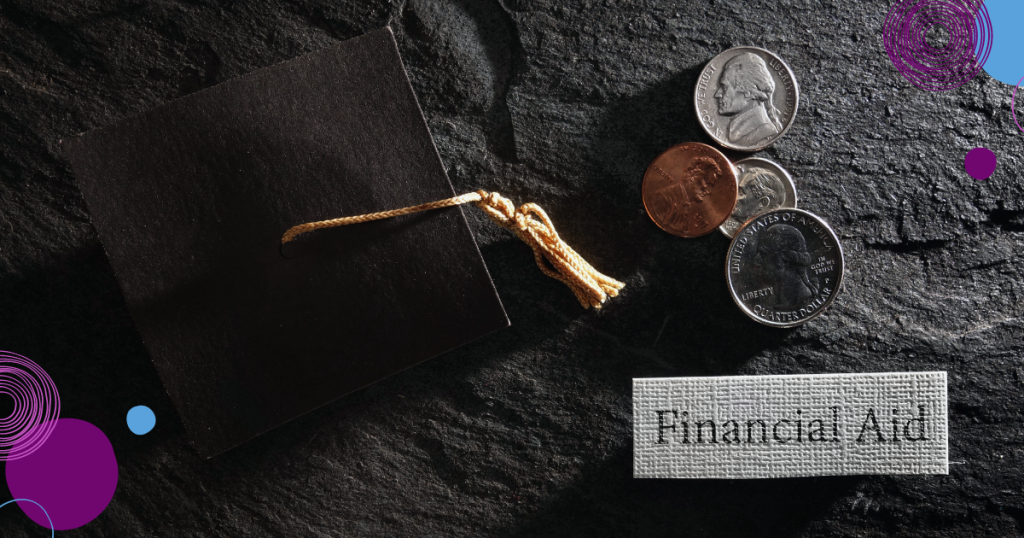 In this video we break down all the Financial Aid Opportunities for International Students in the US.
If you're specifically looking for a loan, then you can use the tool on our site to see if you are eligible.
If you're looking for a scholarship, then you can search through our database on our Scholarships Page.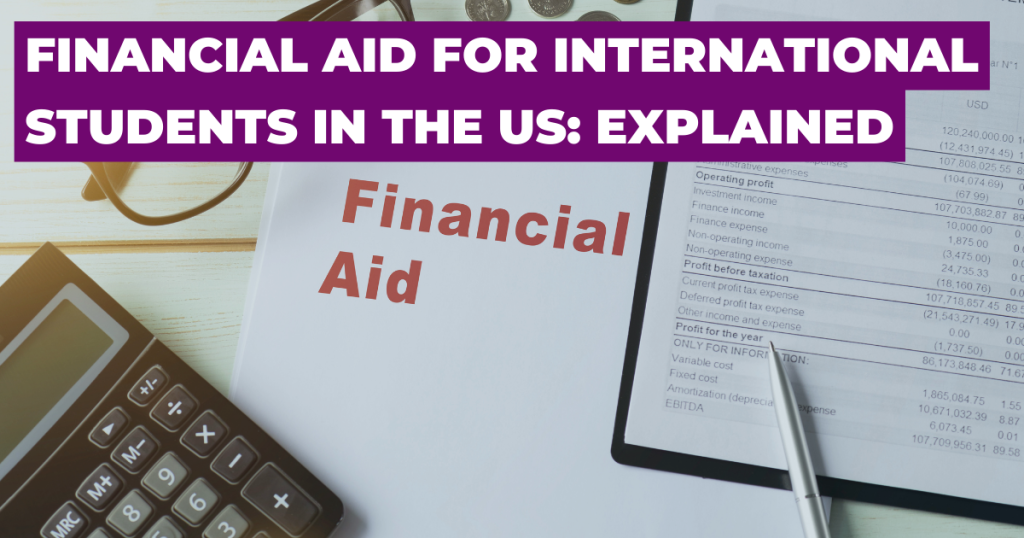 The United States is the world's top destination for international students.
It's also the most expensive. International students have to pay for tuition, room & board, transportation, health insurance, books, and supplies – and international graduate students may not have all that money saved in advance.
So how can international students pay all these expenses? It's not easy, but you can realise the dream of studying in the US with hard work and some financial aid.
Getting Financial Aid from the US Government
The U.S. federal government gives international students limited financial support. But while most foreign citizens are not eligible for federal aid or government student support or federal loans, the U.S. Department of Education states that:
"Many non-U.S. Citizens qualify for federal student assistance. Don't assume you can't get help because you're not a citizen."
Under certain circumstances, non-citizens may be eligible for U.S. federal student aid funding. If you are applying for an international student visa, you may be eligible for the U.S. government-funded programmes:
However, as an international student, you are most likely not eligible for US government financial aid.
But there are other alternatives that can help fund your education.
Getting Financial Aid from Your Homeland
Always start looking at home. If you're an outstanding student with great potential, your own home country's government may be willing to send you to an American college or university to learn at some of the best institutions, and then return home to apply your newly acquired skills.
To give you some examples of these programs:
King Abdullah Scholarship Program (KASP) — A generous scholarship for Saudi Arabian students that covers the total university cost along with material fees, and provides full medical and dental insurance, a monthly stipend, and coverage for airfare each year.
Brazil Scientific Mobility Undergraduate Program (BSMP) — This scholarship is designed for Brazilian students to study at US colleges and universities in the fields of Science, Technology, Engineering, and Mathematics (STEM) for one year.
Kuwait Cultural Office Merit Scholarship — A scholarship designed for Kuwaitis studying at specific US colleges and universities to promote the needs and interests of the Kuwaiti government.
You should talk to the education department of your home country for government aid and your US embassy or consulate to see if such aid or government-funded programs are available.
Funding Direct from US Universities & Colleges
Universities are often flexible in offering financial aid options and support to international students. You can usually find plenty of international student financial aid information on the website of your school or by talking to your Admissions Office or International Student Services Office, or the Financial Aid Office.
You can find information on budgeting, the cost of your education, student financial aid application, resources and any financial support you can access.
Financial Aid Through the Admissions Office
For their students, most colleges have either need- or merit-based, financial assistance and aid packages, which can come in various forms.
Some schools have introduced a "need-blind" admissions policy, meaning you're accepted based on your academic merits and don't look at your financials.
It's important to talk to your admissions office about what financial aid you 're eligible for. You may be aware of additional completion forms and deadlines.
Schools differ greatly in the international financial aid offered to students. If the school is well-funded, wants to diversify its student population, or has special interests in certain fields of graduate study, it may be willing to offer a generous financial aid package to attract international students.
Financial Aid Through the Athletic Department
International students can get up to a full scholarship to participate on their school's sport teams. If you're a talented athlete, this could be your ticket to a US school.
There are agencies travelling the world searching for students who have excelled in their sport and will match you with a coach recruiting for their school. The coach will have the final say as to whether you get selected — and whether there is a financial package to go along with that.
Financial Aid Through An Academic Department
Many schools are looking and have the funds to build a specific academic department. Whether you excel in math, business, or physics, there may be a scholarship for you. You'll need to contact the Department Head to see if they're willing to help you. These scholarships are often available in STEM fields — science , technology , engineering, and mathematics. These departments are seeking new research and expertise, so you need to show your track record and make the investment worthwhile.
Tuition Waivers
A tuition waiver allows students not to pay a portion of their tuition. While not all schools grant international students a tuition waiver, a handful to do. The school will specify the requirements to be met before international students qualify for a waiver of tuition. It can be based on citizenship, academic performance, or part of a fellowship or grant. Do your research, look at the school's website, and talk to your admissions counsellor or an international student advisor to find out more about eligibility.
Private Scholarships, Grants and Fellowships
Many organisations worldwide have created scholarships and grants to offer aid to help students study abroad. But these awards can be competitive. There are thousands of scholarships and grants out there, but remember to put the time and effort into each application to increase the likelihood of winning the award. Have your application reviewed and submit as many as you can. You can search for international education scholarships on IEFA.org.
Optional Practical Training (OPT) & Curricular Practical Training (CPT)
Working in the U.S. to supplement your financial support is difficult for international students. F-1 students may work part-time on campus if they are in good academic standing or have completed their academic programme. For OPT or CPT approval, your work must be directly related to your major. Check with your International Student Advisor if you can work during your studies.
International Financial Aid from World Organizations
If you pursue higher education degrees, some international organizations can help you study in the U.S., including the United Nations and the World Health Organization, to name a few. Again, these international scholarships are extremely competitive, but they can be amazing if you have the qualifications and skills to do so.
International Student Loans
If you still need funds, there are international student loans that can cover your U.S. education's total cost, including your tuition, transportation, some living expenses and food expenses. As long as you attend an accredited school, several lenders will work with international students. In most cases, you can apply online and get approval within days. Remember, international student loans allow you to borrow money, but you'll need to pay back the money with additional borrowing costs. Check all the details and compare lenders to find the right international student loan.

---
August 14th, 2014 by Jennifer Frankel

Study abroad loans are available for US citizens and permanent residents planning to study abroad. It doesn't matter if you will be doing a short-term study abroad program through your college, or if you will be doing a full degree program abroad – you are eligible for a ton of financial aid!
Want to learn more? Our student loan specialist, Bryanna Davis, will be hosting a LIVE Google Hangout on-air to help you get the financial aid you need to make your international dreams a reality. Student loans can cover your total educational costs, including your tuition, transportation, housing, books, etc.
Mark your calendars for tomorrow:
Friday, August 15, 2014
11:00 am EST
Join the Hangout Here
Tomorrow's discussion on Finding Your Study Abroad Loan will discuss the various types of student loans available, including federal and private student loans. It can be confusing, so let our Student Loan Specialist help you navigate the process, from start to finish.
Do you have questions lingering in the back of your head? Ask them now, or bring your questions to the Hangout and we'll answer them live on air.
See you tomorrow, Friday August 15, 2014, at 11:00 am EST!
---
June 26th, 2014 by Jonathan Frankel
Whether you just graduated, are planning to become an international student or are an international student- we know you will think one, or both of these hangouts is worth watching!
Today, Thursday 26th, at 10am EST International Student Loan is hosting a Google+ Hangout On Air to help explain some of the most confusing loan terms that students run across. International students in need of financial aid and who have considered a loan won't want to miss this hangout! The hangout will explain some of the top terms you'll come across when comparing and applying for a loan- terms that are important to understand before agreeing to a loan.
International Student is also hosting a Google+ Hangout On Air this week! The International Student Hangout will address how you can use your contacts to get a job. Whether you're an international student who just graduated or who is about to start your first semester- these tips will be ones to take note of and keep in mind during your search for a job. Don't miss this Hangout Friday June 27th at 11am EST.
Attend the International Student Loan Hangout to get student loan terms explained. Start watching today at 10am EST.

Attend the International Student Hangout to learn how to use your contacts to get a job. Watch Friday at 11am EST.
If you can't attend the hangouts make sure to visit the International Student Loan video page and the International student Hangout page so you can watch both videos in your free time.
---
May 24th, 2013 by Jennifer Frankel
If you are planning to apply for student loans come July or August, it's important to know key terms so that you can evaluate lenders and choose the one that works best for you. The international student loans that are available have different repayment options. Repayment is defined as the act of paying back the money (with interest) that was initially loaned to you. It means that you are looking not only at how much you are borrowing, but the timing – when will you be expected to begin paying back the loans? So let's take a closer look at student loan repayment.
Borrowers typically have three different options available on private student loans, it includes full deferral, payment of interest only, or immediate interest and principal repayment. We will explain the three options below, however keep in mind the further you delay payments the more money the lender will expect you to pay.
Full Loan Deferral – Student loans with a full loan deferral mean that you will not be required to pay back interest or principal until 6 months after graduation, or if you are no longer considered a full time student. Keep in mind that interest will accrue during the deferral period and will be added to the amount you owe.
Interest Payments Only – As the name alludes, you will only pay back interest while you are enrolled in school and the principal (and remaining interest) will be deferred until 45 days after graduation or if you are no longer considered full time. With this option, you will be required to begin making payments on your loan while you are in school, but since you will be paying back interest during this period – you will owe less since you will not be deferring interest as well.
Immediate Repayment – This means that once you've received your loan, you will begin immediately making payments back to the lender to cover both the principal and repayment. This option requires you to pay back the money right away, and thus is typically the less expensive option since you do not defer payments (and accrue more interest).
Interested in learning more about student loans? Check out our previous blog on understanding interest rates.
---
January 7th, 2013 by Jennifer Frankel
The amount of students who study abroad – defined as U.S. students embarking on a short-term course of study in another country – is increasing every year. And while your financial aid package through your home school will typically be continued even during this short time away, the added expenses of the international experience can mean needing even more loans. But when should you apply for study abroad loans?
The simple answer is that it depends on your situation! If you're wondering "When should you apply for study abroad loans?" and looking for a hard date, there isn't one. That is because study abroad loans will almost all be from private lenders, which do not in fact have application deadlines like federal loans or financial aid through a school.
So the right time to apply is all about the specifics of your own situation. A few things to consider:
You only want to borrow as much as you need, so you'll have to have a complete picture of your total study abroad costs, your existing financial aid, and the amount of ground you have to make up between them before you go ahead getting a loan. This may mean waiting for your school to finalize your financial aid package for the semester in question, holding off until you know the specifics of your living arrangements abroad, or planning out your incidental expenses for diversion. And it goes without saying that you don't want to be overly proactive and start taking out loans before you've even been accepted into a study abroad program!
Leave time to compare student loans to get the best deal. It'll take some research, and even the lowest interest rate may not be the best fit for you if it comes with less favorable repayment plans, deferment options, and so on. Don't get stuck with a bad loan just because you didn't have the time to vet your options.
Make sure you line up a cosigner. The personal approval and financial fallback plan represented by a cosigner will get you lower interest rates and a better loan in general, but you'll have to leave time to work through the paperwork. Again, this is not a thing to be left until the last minute.
So when should you apply for study abroad loans? As long as you make sure you have your full financial picture, thoroughly research your options, and get a cosigner, there's no wrong time!
Other Interesting Posts:
* Airplane flying around the world photo courtesy of Shutterstock
---