October 19th, 2020 by Al C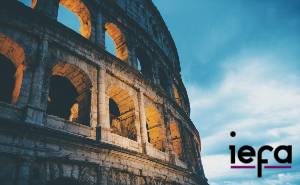 If you're a student from the United States, you could be eligible for financial support through the standard federal FAFSA program, meaning studying at a foreign university may not be as difficult to finance as you'd imagined! You might want to study abroad as part of an exchange program for a semester or an academic year, or even for your undergraduate degree or as a graduate student.
Do you have a dream of studying in the UK, France, Germany, Italy or somewhere else?
What is FAFSA?
Technically the "Free Application for Federal Student Aid" is the Federal Student Aid system operated by the US Department of Education.
Every year, many thousands of US students and permanent residents complete the FAFSA application forms to check their financial aid eligibility for their higher education. These could be grant programs or loans (or both). Of course the main difference between a grant and a loan is that you have to repay the loan.
Can you use FAFSA to study at an international school?
Yes! Federal Student Loan funding can be used to pay for your studies at an international school!
There are roughly 750 institutions outside of the US (about 600 in Europe and the rest in other countries) that have been approved by the US Department of Education to use federal funding or to defer other study loan payments. Unfortunately federal grants (i.e. Pell Grants) through this program are not eligible for study abroad.
Whether or not foreign universities are eligible for federal loans is decided by the US Department of Education. There is an official list of recognised international schools. You can find it at studentaid.gov.
Which universities in Europe are on the list?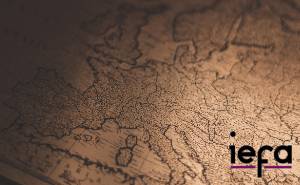 Europe is home to some of the world's most famous and most historic universities like Oxford and Cambridge in the UK and many around the continent offering high quality education and wonderful international experience. It's an incredibly popular destination for international students from the US and around the world. Many universities are eligible for study abroad funding. You can find out if the school you choose is eligible by looking at the US Department of Education list, or checking a site like InternationalStudentLoan – because if a school is approved for private student loans then it must be approved for federal loans. Don't forget that you must also be attending an approved program at the school.
Are there alternative funding options to the federal program for your study abroad experience?
If the Federal Student Aid isn't enough or you don't qualify, maybe you can get a study abroad scholarship or student loan from a private sponsor or lender – these are some of your financial aid options. Study abroad scholarships, grants and similar awards may be available directly from schools or private institutions. Loans may be available from private lenders, but in order to be eligible for private loans, a school must be eligible for FAFSA loans first.
You should speak to the financial aid office to find out what support the school offers to their international students.
Check to see if your chosen university is approved for FAFSA, and if they aren't ask them if they offer financial aid packages or private loans for international students or know of any lenders that do.
Things to consider:
Cost of living. Living expenses vary greatly from country to country and within different regions. It's a good idea to do your research in advance to decide if you really can afford an international education. Speak to a financial aid advisor at your destination school as they may be able to provide estimated living costs.
Exchange rates. Varying exchange rates can have a huge impact on your funds as a small change can have a big impact. Uncertainty around COVID-19 and Brexit have proven that nothing should be taken for granted, and local issues may have an impact on how far your money goes if the exchange rate changes significantly.
Interest rates. You will want to be aware of the interest rates, and of course, the repayment terms that apply to your loan.
Health Insurance. If you're studying at an international school then your regular travel insurance just won't cut it – you should look into international student insurance and make sure you have a plan that covers all of your needs.
Tuition fees. The tuition fees both for undergraduate students and those on graduate programs can vary hugely depending on the school and from your home institution if you're enrolled in the United States. Speak to your financial aid advisor to get a clear estimate of the total cost of enrolment and your financial aid options.
Credit cards. It's unlikely that a credit card will be a primary source of financing study abroad, but it is a good idea in an emergency – whether you have one from a US bank or if you are able to apply for a local account.
Bank accounts. It can be difficult at first to open an account overseas, but your university should be able to advise and help, and there are a growing number of online-only or app-based bank accounts in Europe that international students can access. 
Scholarship opportunities:
You should see if there are study abroad scholarships offered by your chosen school and private scholarships – you can search these at internationalscholarships.com
Find a loan:

Read Next: How to find study abroad scholarships
---
June 24th, 2020 by Al C
In this video we break down all the Financial Aid Opportunities for International Students in the US.
If you're specifically looking for a loan, then you can use the tool on our site to see if you are eligible.

If you're looking for a scholarship, then you can search through our database on our Scholarships Page.
The United States is the world's top destination for international students.
It's also the most expensive. International students have to pay for tuition, room & board, transportation, books, and supplies – and students may not have all that money saved in advance.
So how can international students pay all these expenses? It's not easy, but you can realise the dream of studying in the US with hard work and some financial aid.
Getting Financial Aid from the US Government
The U.S. government gives international students limited financial support. But while most foreign citizens are not eligible for government student support, the U.S. Department of Education states that:
"Many non-U.S. Citizens qualify for federal student assistance. Don't assume you can't get help because you're not a citizen."
Under certain circumstances, non-citizens may be eligible for U.S. federal funding. If you are applying for an international student visa, you may be eligible for the U.S. government-funded programmes:
However, as an international student, you are most likely not eligible for US government financial aid.
But there are other alternatives that can help fund your education.
Getting Financial Aid from Your Homeland
Always start looking at home. If you're an outstanding student with great potential, your own country may be willing to send you to an American college or university to learn at some of the best institutions, and then return home to apply your newly acquired skills.
To give you some examples of these programs:
King Abdullah Scholarship Program (KASP) — A generous scholarship for Saudi Arabian students that covers the total university cost along with material fees, and provides full medical and dental insurance, a monthly stipend, and coverage for airfare each year.
Brazil Scientific Mobility Undergraduate Program (BSMP) — This scholarship is designed for Brazilian students to study at US colleges and universities in the fields of Science, Technology, Engineering, and Mathematics (STEM) for one year.
Kuwait Cultural Office Merit Scholarship — A scholarship designed for Kuwaitis studying at specific US colleges and universities to promote the needs and interests of the Kuwaiti government.
You should talk to the education department of your home country and your US embassy or consulate to see if government-funded programs are available.
Funding Direct from US Universities & Colleges
Universities are often flexible in offering financial support to international students. You can usually find plenty of financial aid information on the website of your school or by talking to your Admissions Office or International Student Services Office, or the Financial Aid Office.
You can find information on budgeting, the cost of your education, and any financial support you can afford.
Financial Aid Through the Admissions Office
For their students, most colleges have either need- or merit-based financial aid packages, which can come in various forms.
Some schools have introduced a "need-blind" admissions policy, meaning you're accepted based on your academic merits and don't look at your financials.
It's important to talk to your admissions office about what financial aid you 're eligible for. You may be aware of additional completion forms and deadlines.
Schools differ greatly in the international financial aid offered to students. If the school is well-funded, wants to diversify its student population, or has special interests in certain fields of study, it may be willing to offer a generous financial aid package to attract international students.
Financial Aid Through the Athletic Department
International students can get up to a full scholarship to participate on their school's sport teams. If you're a talented athlete, this could be your ticket to a US school.
There are agencies travelling the world searching for students who have excelled in their sport and will match you with a coach recruiting for their school. The coach will have the final say as to whether you get selected — and whether there is a financial package to go along with that.
Financial Aid Through An Academic Department
Many schools are looking and have the funds to build a specific academic department. Whether you excel in math, business, or physics, there may be a scholarship for you. You'll need to contact the Department Head to see if they're willing to help you. These scholarships are often available in STEM fields — science , technology , engineering, and mathematics. These departments are seeking new research and expertise, so you need to show your track record and make the investment worthwhile.
Tuition Waivers
A tuition waiver allows students not to pay a portion of their tuition. While not all schools grant international students a tuition waiver, a handful to do. The school will specify the requirements to be met for a waiver of tuition. It can be based on citizenship, academic performance, or part of a fellowship or grant. Do your research, look at the school's website, and talk to your admissions counsellor or an international student advisor to find out more about eligibility.
Private Scholarships, Grants and Fellowships
Many organisations worldwide have created scholarships and grants to help students study abroad. But these awards can be competitive. There are thousands of scholarships and grants out there, but remember to put the time and effort into each application to increase the likelihood of winning the award. Have your application reviewed and submit as many as you can. You can search international scholarships on IEFA.org.
Optional Practical Training (OPT) & Curricular Practical Training (CPT)
Working in the U.S. to supplement your financial support is difficult for international students. F-1 students may work part-time on campus if they are in good academic standing or have completed their academic programme. For OPT or CPT approval, your work must be directly related to your major. Check with your International Student Advisor if you can work during your studies.
International Financial Aid from World Organizations
If you pursue higher degrees, some international organisations can help you study in the U.S., including the United Nations and the World Health Organization, to name a few. Again, these scholarships are extremely competitive, but they can be amazing if you have the qualifications and skills to do so.
International Student Loans
If you still need funds, there are international student loans that can cover your U.S. education's total cost, including your tuition, transportation, living and food expenses. As long as you attend an accredited school, several lenders will work with international students. In most cases, you can apply online and get approval within days. Remember, international student loans allow you to borrow money, but you'll need to pay back the money with additional borrowing costs. Check all the details and compare lenders to find the right loan.

---
August 14th, 2014 by Jennifer Frankel

Study abroad loans are available for US citizens and permanent residents planning to study abroad. It doesn't matter if you will be doing a short-term study abroad program through your college, or if you will be doing a full degree program abroad – you are eligible for a ton of financial aid!
Want to learn more? Our student loan specialist, Bryanna Davis, will be hosting a LIVE Google Hangout on-air to help you get the financial aid you need to make your international dreams a reality. Student loans can cover your total educational costs, including your tuition, transportation, housing, books, etc.
Mark your calendars for tomorrow:
Friday, August 15, 2014
11:00 am EST
Join the Hangout Here
Tomorrow's discussion on Finding Your Study Abroad Loan will discuss the various types of student loans available, including federal and private student loans. It can be confusing, so let our Student Loan Specialist help you navigate the process, from start to finish.
Do you have questions lingering in the back of your head? Ask them now, or bring your questions to the Hangout and we'll answer them live on air.
See you tomorrow, Friday August 15, 2014, at 11:00 am EST!
---
June 26th, 2014 by Jonathan Frankel
Whether you just graduated, are planning to become an international student or are an international student- we know you will think one, or both of these hangouts is worth watching!
Today, Thursday 26th, at 10am EST International Student Loan is hosting a Google+ Hangout On Air to help explain some of the most confusing loan terms that students run across. International students in need of financial aid and who have considered a loan won't want to miss this hangout! The hangout will explain some of the top terms you'll come across when comparing and applying for a loan- terms that are important to understand before agreeing to a loan.
International Student is also hosting a Google+ Hangout On Air this week! The International Student Hangout will address how you can use your contacts to get a job. Whether you're an international student who just graduated or who is about to start your first semester- these tips will be ones to take note of and keep in mind during your search for a job. Don't miss this Hangout Friday June 27th at 11am EST.
Attend the International Student Loan Hangout to get student loan terms explained. Start watching today at 10am EST.

Attend the International Student Hangout to learn how to use your contacts to get a job. Watch Friday at 11am EST.
If you can't attend the hangouts make sure to visit the International Student Loan video page and the International student Hangout page so you can watch both videos in your free time.
---
May 24th, 2013 by Jennifer Frankel
If you are planning to apply for student loans come July or August, it's important to know key terms so that you can evaluate lenders and choose the one that works best for you. The international student loans that are available have different repayment options. Repayment is defined as the act of paying back the money (with interest) that was initially loaned to you. It means that you are looking not only at how much you are borrowing, but the timing – when will you be expected to begin paying back the loans? So let's take a closer look at student loan repayment.
Borrowers typically have three different options available on private student loans, it includes full deferral, payment of interest only, or immediate interest and principal repayment. We will explain the three options below, however keep in mind the further you delay payments the more money the lender will expect you to pay.
Full Loan Deferral – Student loans with a full loan deferral mean that you will not be required to pay back interest or principal until 6 months after graduation, or if you are no longer considered a full time student. Keep in mind that interest will accrue during the deferral period and will be added to the amount you owe.
Interest Payments Only – As the name alludes, you will only pay back interest while you are enrolled in school and the principal (and remaining interest) will be deferred until 45 days after graduation or if you are no longer considered full time. With this option, you will be required to begin making payments on your loan while you are in school, but since you will be paying back interest during this period – you will owe less since you will not be deferring interest as well.
Immediate Repayment – This means that once you've received your loan, you will begin immediately making payments back to the lender to cover both the principal and repayment. This option requires you to pay back the money right away, and thus is typically the less expensive option since you do not defer payments (and accrue more interest).
Interested in learning more about student loans? Check out our previous blog on understanding interest rates.
---
January 7th, 2013 by Jennifer Frankel
The amount of students who study abroad – defined as U.S. students embarking on a short-term course of study in another country – is increasing every year. And while your financial aid package through your home school will typically be continued even during this short time away, the added expenses of the international experience can mean needing even more loans. But when should you apply for study abroad loans?
The simple answer is that it depends on your situation! If you're wondering "When should you apply for study abroad loans?" and looking for a hard date, there isn't one. That is because study abroad loans will almost all be from private lenders, which do not in fact have application deadlines like federal loans or financial aid through a school.
So the right time to apply is all about the specifics of your own situation. A few things to consider:
You only want to borrow as much as you need, so you'll have to have a complete picture of your total study abroad costs, your existing financial aid, and the amount of ground you have to make up between them before you go ahead getting a loan. This may mean waiting for your school to finalize your financial aid package for the semester in question, holding off until you know the specifics of your living arrangements abroad, or planning out your incidental expenses for diversion. And it goes without saying that you don't want to be overly proactive and start taking out loans before you've even been accepted into a study abroad program!
Leave time to compare student loans to get the best deal. It'll take some research, and even the lowest interest rate may not be the best fit for you if it comes with less favorable repayment plans, deferment options, and so on. Don't get stuck with a bad loan just because you didn't have the time to vet your options.
Make sure you line up a cosigner. The personal approval and financial fallback plan represented by a cosigner will get you lower interest rates and a better loan in general, but you'll have to leave time to work through the paperwork. Again, this is not a thing to be left until the last minute.
So when should you apply for study abroad loans? As long as you make sure you have your full financial picture, thoroughly research your options, and get a cosigner, there's no wrong time!
* Airplane flying around the world photo courtesy of Shutterstock
---
July 11th, 2012 by Jennifer Frankel

Study abroad is one of the most rewarding experiences for students. After studying abroad, many students return home with memories that last a lifetime. If you don't agree, just look at the numbers! According to the Open Doors Report, 270,604 US students studied abroad in 2009-2010. This milestone represents the largest number of US study abroad students, marking a 3.9% increase over last year. Whether the attraction is cultural immersion, learning a new language, building professional skills, or to gaining international experience, you may not be able to afford NOT to go.

So then comes the question, how do you finance your study abroad so that you can take advantage of these opportunities as well?

If you are looking to finance your study abroad, you first need to look for opportunities that are free gifts and do not require you to pay back the money. This includes scholarships and grants offered to students. Your financial aid counselors or advisors can be an enormous resource as they may be able to recommend funding options and help you budget wisely. To make sure you take advantage of all of the scholarship opportunities, you should not only contact your financial aid office, but also your study abroad office, academic department, clubs and organizations, national organizations with ties to international education, religious and civic organizations, and perhaps even places of work for you and your parents.

Once you've maximized your grants and scholarships, you may find that you need additional financial assistance. Stafford loans are another great way to help fund even more of the expenses. It's important to note, however, that federal loans have limits on how much you can borrow. To put this in prospective, the maximum Stafford loan that students can borrow is $5,500.

Finally, private study abroad loans are another avenue to finance your study abroad. While you should always maximize scholarships and grants followed by federally backed loans, private student loans can also help you get the financing you need to make your study abroad a reality. If you are thinking about taking out a loan, it is important to realize that loans will need to be paid back along with interest. Consider how this debt will affect you, and develop a plan that will allow you to pay back your loan on time.

Financing your study abroad is no easy task – especially as costs can easily add up while you try to make the most of your international experience. The payoffs, however, are unquantifiable especially in this day in age where the world is interconnected no matter what career path you choose.
---
July 4th, 2012 by Jennifer Frankel

What a difference a week makes in the world of financial aid. After all, at this point a week ago, there was every indication that federal student loan interest rates – which had been set to double on July 1st due – would do exactly that. Although both US President Obama and Mitt Romney, his Republican challenger – not mention quite a few members of Congress besides – voiced support for measures that would prevent this automatic increase of interest rates.

With such broad support, in and of itself, there was not enough to reconcile differences between the two parties on how to pay for the bill or, ultimately, to bring the matter to a vote. With the issue of funding unresolved, as Congress approached the weekend (and its weeklong recess to commemorate the US's Independence Day), the general consensus at the Capitol was that, come the new month, the interest rate on federally backed student loans would jump from 3.4% to 6.8%. While this measure only affects federal loans – and not private international student loans – this would indeed affect those students who plan to study abroad with federally-backed student loans.

In the end, though, what a difference a week makes. In a rare flurry of bipartisanship in the United States, an 11th hour compromise was reached. The leaders of the two major parties in the Senate found common ground on how to pay for the nearly $6 billion cost of the measure on Tuesday and it was this compromise measure that passed the House 373 to 52 Friday and, later the same day, the Senate itself 74 to 19. The US President, who actively called for the legislation, signed it into law on Friday. In so doing, the change is estimated to help more than 7 million students who currently receive Stafford loans by saving them an average of $1,000 each on their loans.
---
June 11th, 2012 by Jennifer Frankel

Are you an international student looking to apply for a loan? With the added cost of travel, living expenses, tuition, and books, students may sometimes find that they need additional financial aid to support their dream of studying overseas.

If you are going to apply for a student loan, you may find that some US lenders don't work for international students. You may also find that if they do – lenders only work with select colleges and universities.

If you are an international, study abroad, or foreign enrolled students, we've made the steps to apply for an international student loan even easier. We've streamlined the process so that you can quickly be matched with lenders that work for you.

Here is a simple guide with the steps to apply for an international student loan:
Step 1. You can complete the compare student loan tool by selecting your citizenship and school on our International Student Loans partner site.
Step 2. Click compare student loans.
Step 3. Review the basic terms and conditions of each lender – and choose the one that's right for you.
Step 4. When you've decided on your loan, "Apply Now" to begin the application right online.
It's just as simple as these easy steps to apply for an international student loan. You can get initial approval as early as a few weeks of completing your application. Keep in mind, student loans require you to pay back the amount you borrow along with interest. It is important to consider all of your financial aid alternatives and maximize funding from scholarships and grants first before applying for a loan.
Compare international student loans and apply online today!
---
May 14th, 2010 by admin

International Student Loan has re-launched its website, with a new loan matching system, improved navigation and an updated design.  International students will now be matched to an appropriate loan product much more quickly, simplifying product selection and application.

Instead of requiring a student to navigate through the site to the appropriate loan product, now students can use the simple form to quickly find out if they are eligible to apply for a loan, and if so, what loan is appropriate. The new system will also allow International Student Loan to work more easily with multiple lenders, making sure that they can keep up with the rapidly changing market and deliver the best loan products to students.

The new site also has a cool new look – wider, with more images and a more current look. The content has been updated and added to, so students can get the information they need quickly.

For international students studying in the USA, and for US students studying overseas, the financing options are more limited than for domestic study.  Through International Student Loan, students can apply for up to the total cost of education, minus any other aid received.  A US co-signer is required for all international students and most US students.

Check out the new site: http://www.InternationalStudentLoan.com

About InternationalStudentLoan.com: InternationalStudentLoan.com is owned and operated by Envisage International Corporation and headquartered in Neptune Beach, Florida. As a NAFSA Global Partner and with an A+ Reliability Rating from the Better Business Bureau, InternationalStudentLoan.com has been helping students from all over the world achieve their goals of international education since 1998, and has become the leading destination for international education financing.

Click here to subscribe to our blog and get an update when the next post comes out.
---