---
June 24th, 2020 by IEFA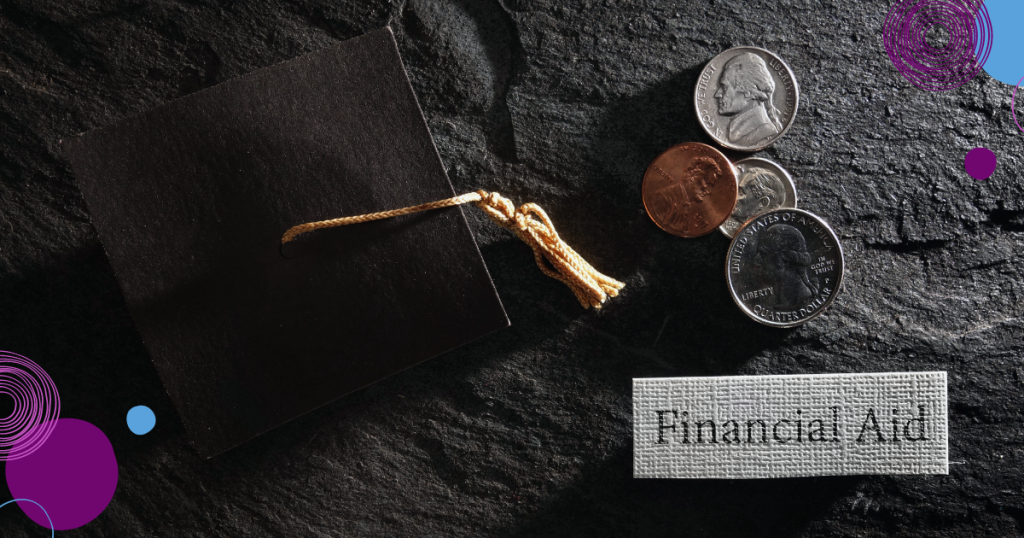 In this video we break down all the Financial Aid Opportunities for International Students in the US.
If you're specifically looking for a loan, then you can use the tool on our site to see if you are eligible.
If you're looking for a scholarship, then you can search through our database on our Scholarships Page.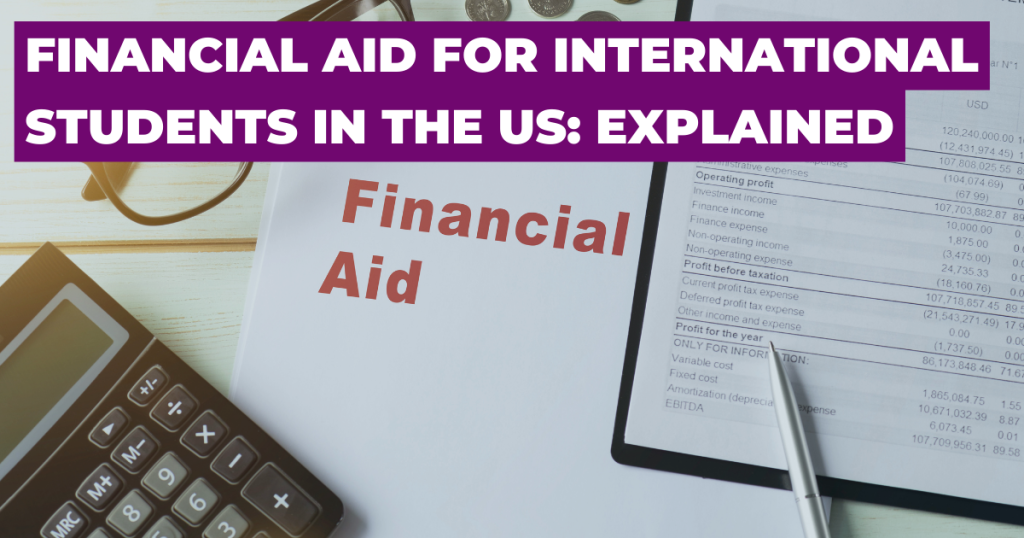 The United States is the world's top destination for international students.
It's also the most expensive. International students have to pay for tuition, room & board, transportation, health insurance, books, and supplies – and international graduate students may not have all that money saved in advance.
So how can international students pay all these expenses? It's not easy, but you can realise the dream of studying in the US with hard work and some financial aid.
Getting Financial Aid from the US Government
The U.S. federal government gives international students limited financial support. But while most foreign citizens are not eligible for federal aid or government student support or federal loans, the U.S. Department of Education states that:
"Many non-U.S. Citizens qualify for federal student assistance. Don't assume you can't get help because you're not a citizen."
Under certain circumstances, non-citizens may be eligible for U.S. federal student aid funding. If you are applying for an international student visa, you may be eligible for the U.S. government-funded programmes:
However, as an international student, you are most likely not eligible for US government financial aid.
But there are other alternatives that can help fund your education.
Getting Financial Aid from Your Homeland
Always start looking at home. If you're an outstanding student with great potential, your own home country's government may be willing to send you to an American college or university to learn at some of the best institutions, and then return home to apply your newly acquired skills.
To give you some examples of these programs:
King Abdullah Scholarship Program (KASP) — A generous scholarship for Saudi Arabian students that covers the total university cost along with material fees, and provides full medical and dental insurance, a monthly stipend, and coverage for airfare each year.
Brazil Scientific Mobility Undergraduate Program (BSMP) — This scholarship is designed for Brazilian students to study at US colleges and universities in the fields of Science, Technology, Engineering, and Mathematics (STEM) for one year.
Kuwait Cultural Office Merit Scholarship — A scholarship designed for Kuwaitis studying at specific US colleges and universities to promote the needs and interests of the Kuwaiti government.
You should talk to the education department of your home country for government aid and your US embassy or consulate to see if such aid or government-funded programs are available.
Funding Direct from US Universities & Colleges
Universities are often flexible in offering financial aid options and support to international students. You can usually find plenty of international student financial aid information on the website of your school or by talking to your Admissions Office or International Student Services Office, or the Financial Aid Office.
You can find information on budgeting, the cost of your education, student financial aid application, resources and any financial support you can access.
Financial Aid Through the Admissions Office
For their students, most colleges have either need- or merit-based, financial assistance and aid packages, which can come in various forms.
Some schools have introduced a "need-blind" admissions policy, meaning you're accepted based on your academic merits and don't look at your financials.
It's important to talk to your admissions office about what financial aid you 're eligible for. You may be aware of additional completion forms and deadlines.
Schools differ greatly in the international financial aid offered to students. If the school is well-funded, wants to diversify its student population, or has special interests in certain fields of graduate study, it may be willing to offer a generous financial aid package to attract international students.
Financial Aid Through the Athletic Department
International students can get up to a full scholarship to participate on their school's sport teams. If you're a talented athlete, this could be your ticket to a US school.
There are agencies travelling the world searching for students who have excelled in their sport and will match you with a coach recruiting for their school. The coach will have the final say as to whether you get selected — and whether there is a financial package to go along with that.
Financial Aid Through An Academic Department
Many schools are looking and have the funds to build a specific academic department. Whether you excel in math, business, or physics, there may be a scholarship for you. You'll need to contact the Department Head to see if they're willing to help you. These scholarships are often available in STEM fields — science , technology , engineering, and mathematics. These departments are seeking new research and expertise, so you need to show your track record and make the investment worthwhile.
Tuition Waivers
A tuition waiver allows students not to pay a portion of their tuition. While not all schools grant international students a tuition waiver, a handful to do. The school will specify the requirements to be met before international students qualify for a waiver of tuition. It can be based on citizenship, academic performance, or part of a fellowship or grant. Do your research, look at the school's website, and talk to your admissions counsellor or an international student advisor to find out more about eligibility.
Private Scholarships, Grants and Fellowships
Many organisations worldwide have created scholarships and grants to offer aid to help students study abroad. But these awards can be competitive. There are thousands of scholarships and grants out there, but remember to put the time and effort into each application to increase the likelihood of winning the award. Have your application reviewed and submit as many as you can. You can search for international education scholarships on IEFA.org.
Optional Practical Training (OPT) & Curricular Practical Training (CPT)
Working in the U.S. to supplement your financial support is difficult for international students. F-1 students may work part-time on campus if they are in good academic standing or have completed their academic programme. For OPT or CPT approval, your work must be directly related to your major. Check with your International Student Advisor if you can work during your studies.
International Financial Aid from World Organizations
If you pursue higher education degrees, some international organizations can help you study in the U.S., including the United Nations and the World Health Organization, to name a few. Again, these international scholarships are extremely competitive, but they can be amazing if you have the qualifications and skills to do so.
International Student Loans
If you still need funds, there are international student loans that can cover your U.S. education's total cost, including your tuition, transportation, some living expenses and food expenses. As long as you attend an accredited school, several lenders will work with international students. In most cases, you can apply online and get approval within days. Remember, international student loans allow you to borrow money, but you'll need to pay back the money with additional borrowing costs. Check all the details and compare lenders to find the right international student loan.

---