---
May 24th, 2023 by IEFA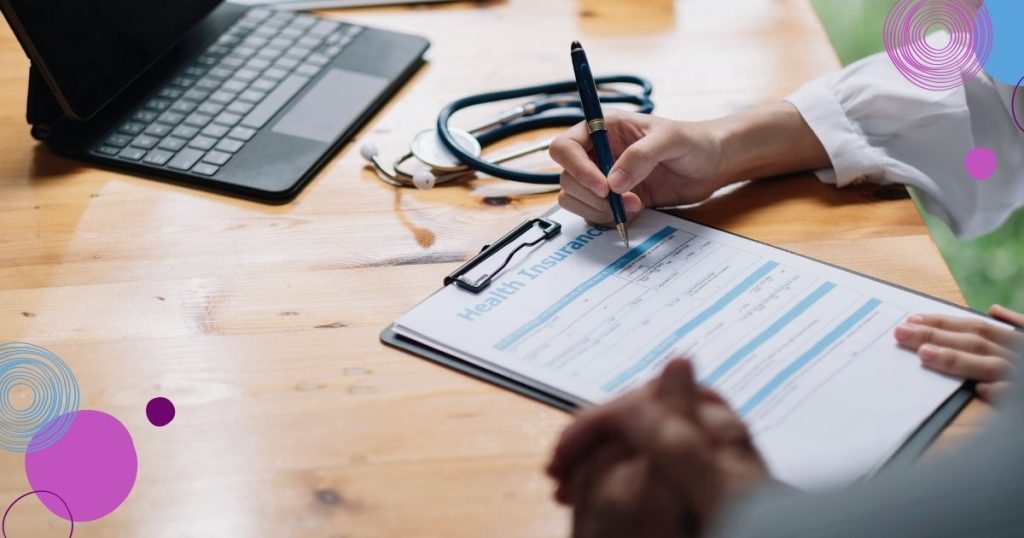 Prior to joining a university in the U.S., it's crucial for international students to check for medical insurance requirements. Many U.S. institutions mandate health coverage for enrollees.
Some institutions may offer their health insurance coverage to students, while some require students to find their insurance policy from a private insurance company before enrolling. Before an international student gets a health insurance policy, they should consider the following:
Requirements of the visa category
If the school or university has a required medical insurance policy or certain requirements that must be met
Other medical requirements an international student health insurance policy should cover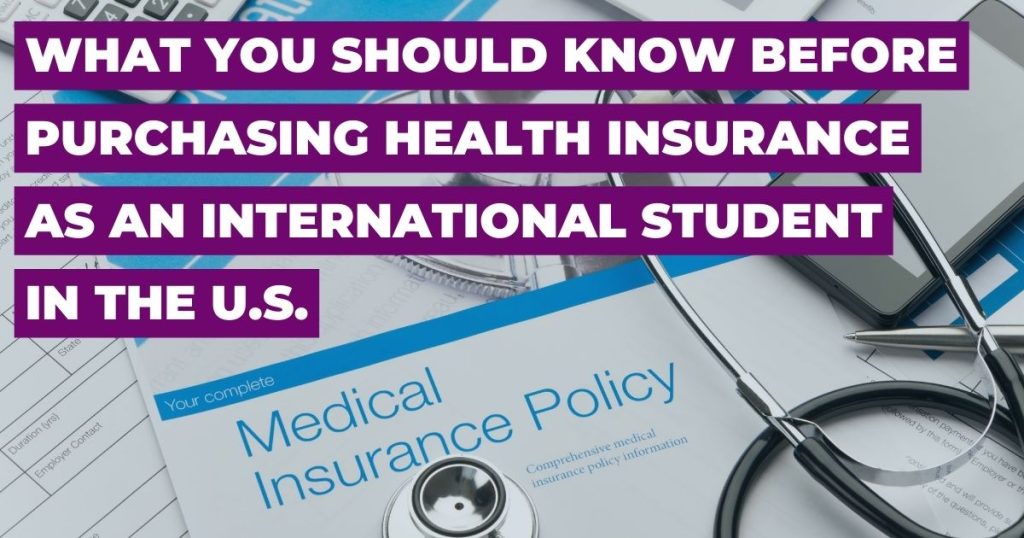 How Does International Student Health Insurance Work in the U.S.?
International student health insurance provides coverage for unexpected illnesses or accidents. Safeguarding one's wellbeing is paramount, and health insurance serves as a safety net for students by providing reassurance.
Medical insurance for students in the U.S. differs from other countries that have universal or nationalized healthcare systems.
Students who require health insurance must apply for private health insurance or check whether their university offers school-sponsored plans. It is highly recommended for international students in the U.S to purchase health insurance to avoid skyrocketing medical expenses in the event of an illness.
International student health insurance plans typically cover a range of medical costs, including doctor fees, hospital stays, and associated expenses.
What Are the Health Insurance Options for International Students in the U.S?
Here are some types of health insurance options for international students in the U.S.:
Mandatory School-Sponsored Insurance Plans
Some institutions require international students to purchase an insurance plan of the school's choice. The school determines the insurance coverage and requires students to enroll in the plan. Other schools may have a school insurance plan, but allow students to choose an alternative provider for their coverage.
To waive the required insurance plan, a student should provide sufficient proof to show adequate insurance coverage through sponsorship by an employer, government, or spouse. The school might allow for the alternative plan if it meets the school's requirements. This is an excellent way to save money on the cost of your insurance, so you should check your options at International Student.
Optional School-Suggested Insurance Plans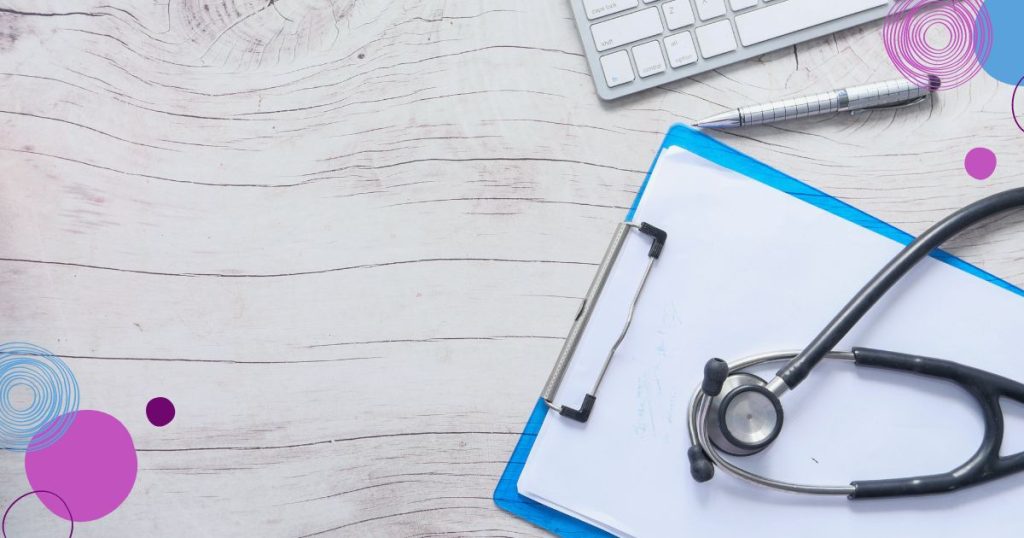 Some universities may not mandate international students to enroll in their insurance program, but have an optional plan that allows students to select a health insurance policy that best fits their needs. Students can evaluate and compare the advantages of several insurance plans before making a decision. Some schools that fall into this category will provide a list of "approved" plans that students can choose, or a list of benefits that must be met with the plan of your choice.
International Student Visa Plans
Visitors on J visas must meet specific medical insurance requirements mandated by the government. Some universities may impose student visa insurance requirements on students with other visa types.
J-1 Visa
A J-1 visa is an exchange program visitor or non-immigrant visa category for a person to study or work in the U.S. The U.S. Department of State requires exchange program students and scholars to have medical insurance during the period of the program that meets the following:
Medical benefits of at least $100,000 per accident or illness
Repatriation of remains coverage of at least $25,000
Medical evacuation coverage of the J1 visitor to his or her home country in the amount of $50,000
A deductible of $500 per accident or illness or less
A policy underwritten by an insurance carrier with:

an A.M. Best rating of ''A-'' or above;
a McGraw Hill Financial/Standard & Poor's Claims paying ability rating of ''A-'' or above;
a Weiss Research, Inc. rating of ''B+'' or above;
a Fitch Ratings, Inc. rating of ''A-'' or above;
a Moody's Investor Services rating of ''A3'' or above;
F-1 Visa
If you hold an F-1 visa, it's important to note that while international student insurance is not mandatory at the federal level, your institution may still require it. In some instances, you may be asked to purchase F-1 visa health insurance that complies with your school's regulations. It's worth mentioning that alternative options exist, and many students have the option to opt-out of their school's insurance plan in search of more affordable coverage.
Benefits of Health Insurance for International Students in the U.S.
Medical insurance for international students allow international students to access proper and affordable medical treatment, and may include coverage of:
Proper and affordable medical treatment
Medical bills during any emergency
Hospital and medicine costs
Emergency medical evacuation
In addition:
Mental health care insurance plans cover therapy and counseling bills
Some health insurance plans cover other pre-existing conditions.
Factors To Consider When Choosing an International Student Health Insurance Plan
Before finding an international student insurance plan, it is important to consider the following factors:
Check the federal insurance requirements of your visa type.
Check the school requirements. You can contact your school to confirm their insurance before you enroll.
Check if the university allows you to find an alternative provider to their suggested plan.
Compare different insurance providers. Check the price to ensure it fits your budget and offers substantial coverage.
Ensure you are eligible for the plan's benefits and exclusions.
Check out insurance companies that offer international students health insurance in the U.S.
If needed, establish if you can add any dependents to your coverage.
References
https://isso.ucsf.edu/j-visa-health-insurance-requirements-and-options#:
https://www.usnews.com/education/best-colleges/articles/2019-02-12/what-international-students-should-know-about-health-insurance-in-the-us
https://iss.washington.edu/resources/health-insurance/
Other Interesting Posts:
---