March 25th, 2021 by IEFA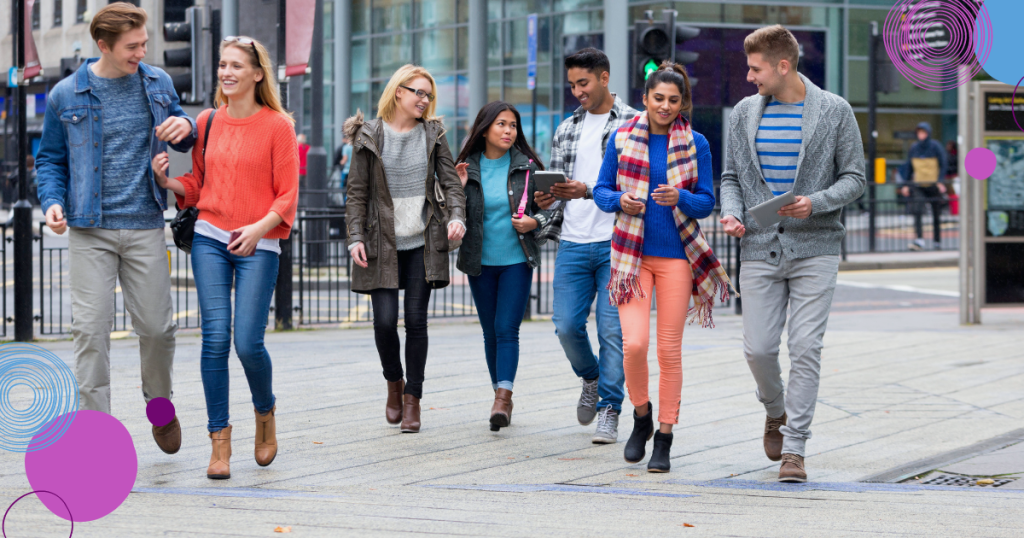 When you plan to study abroad, considering a European university might be a great idea for your higher education. Some European universities are amongst the best public universities in the world. You will have a huge variety of subjects to choose from. Also, some European universities have lower tuition fees and the cost of living may be lower in Europe than you may find at home. Some European universities don't even charge tuition fees at all, and many offer scholarships to attract non-EU students.
Germany and Italy are two of the most popular countries when it comes to international universities for students studying abroad. The UK, Spain, Poland, The Netherlands, Austria, Switzerland, and France are hugely popular among international students as well.
Europe has a huge variety of cultures, is rich in history, mysteries, and many more things to explore. When you study at a European university you'll get the chance to explore beautiful places, learn languages, and experience different cultures, visiting many world class museums, famous and historical monuments and sculptures. It will be the journey of a lifetime.
Now, when we talk about the educational benefits there are numerous reasons to study at a European university. Europe has some of the finest colleges in the world and you can study your undergraduate degree, master's degree or postgraduate level program. You will have the benefits of low tuition fees and living costs, and a wonderful quality of life as well. You will have a multicultural environment to study, and most colleges offer English-taught programs, too.
Europe is especially attractive when you consider the cost of studying in the U.S.
Which European countries are best for international students?
When we talk about Europe, influential art, architecture, history, and culture are the most common things that come up in our minds. Every country has its own specialties. You can add a world-class education to this list, too. Even some universities and colleges are famous all over the world. Tuition fees are low compared to many other countries. Some of the best english taught universities and colleges don't even charge any tuition fees at all. Countries like Germany, Italy, Spain, the United Kingdom and France are famous for their educational benefits and programs.
Germany
Germany is one of the best countries to study in Europe. Whether you choose to study in Berlin, Munich, Frankfurt, or any other German city, there are multiple colleges available for international students. German colleges are particularly famous for their Business and Management courses. They also offer all the other undergraduate and postgraduate courses you would expect as well.
The best part is, German public colleges don't charge any tuition fees to local and international students. The only exception is the Federal State of Baden-Wurttemberg. There you might have to pay a tuition fee of $3,500 a year. But otherwise, german citizens and international students can study at German universities without tuition costs.
Italy
Italy is one of the most popular tourist destinations in the world with many historic cities. Italy also welcomes thousands of international students every year. If you are interested in architecture, history, art and design or social studies, Italy is probably the best country for you.
Amongst the top most popular destinations, Italy is one of the cheapest countries. You can take advantage of low living costs, low annual tuition fees, excellent teaching, and a multicultural study atmosphere. You will also get the chance to visit beautiful cities and enjoy some of the world-famous Italian cuisine.
Italian colleges are also some of the cheapest for international students. The average cost of public universities for an undergraduate course is around $1,100-$5,000 per year and the cost for a postgraduate course is around $1,800-$6,000 per year. Private universities can charge up to $24,000 per year.
Spain
Spain is also famous for its rich history, beautiful environment, warm climate, and low cost of living. Spain also has some of the most prestigious universities in all of Europe. Madrid is famous for its wonderful social life but it is a relatively expensive city, however there are many alternatives.
Of course, Spain is a popular country if you are taking Spanish Language courses. Spanish universities are also well known for many other study programmes as well, such as Law, Arts, Humanities, Finance and Marketing, and many more. Spain has beautiful cities and places to explore.
For sports fans, La Liga is one of the greatest soccer leagues in the world. You can enjoy watching it with your friends at the weekends.
The average costs of tuition at public universities for an undergraduate degree programs is around $900-$2,500 a year and the cost for postgraduate studies is around $1,500-$5,500. The average living expenses in Spain would come to around $12,000-$16,000 per year.
France
France is arguably the most visited country in the world. France has countless things to explore. Cities like Paris, Strasbourg, Lyon, and Marseille are some of the most famous cities in France. Symbols such as the Eiffel Tower, The Louvre, and The Cathedral of Notre Dame are some of the things that you can explore while you study in France.
French universities are world-renowned for quality education in Fashion Design, MBA, Sociology, Marketing, and Law.
The average cost of public universities for an undergraduate course is around $3,200-$5,000 a year and the cost for a postgraduate course is around $4,000-$7,000. On average costs of living in France are around $11,000-$16,000 per year.
How to Study in Europe as an American student abroad
Thousands of non-EU students, including American citizens, apply for degree courses, PhD level courses and exchange programs at Europe's outstanding colleges and amazing universities every year. Because the average living costs and average tuition fees are low compared to back home – certain European countries are amongst the most affordable countries in the world to live and study in, making them an obvious choice for non-European students.
Foreign students are welcomed and there is a huge variety of courses available at world-class universities, making it a hugely popular study destination. There are plenty of options available for graduate and postgraduate students alike. Every country has its own advantages and specialties. Most offer English medium academic programs, so international and American students can easily understand all the classes.
Countries such as Italy, France, Spain, Ireland, Germany, and the UK are some of the most famous destinations among American students.
American students who choose to study in European countries will have the journey of their lifetime. Thousands of historical places to visit world class museums, world-famous cuisines, multiple cultures, low living costs, and many more reasons. Europe has some of the top-ranked colleges as well. All the international colleges have either partial or full English taught programs for their international students.
Doing your master's or bachelor's degree in a European college or technical university is probably the best step if you choose to study abroad. With great academics and a multicultural environment, your life will be completely changed for good. You just have to make sure you carefully understand all terms and costs to study in European colleges.
Don't forget that there are many funding opportunities for you if you are studying abroad. As an American citizen you should definitely fill out the FAFSA to gain access to federal funding for your university tuition fees. There are also private international student loans and many international scholarships for students that you can apply for at www.iefa.org/scholarships.
Other Interesting Posts:
---