January 27th, 2014 by Jennifer Frankel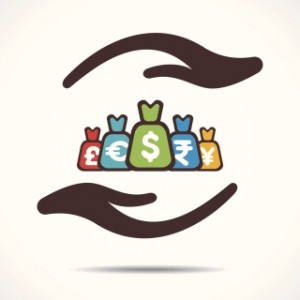 Our partner, International Student Loan, will be hosting a free discussion to help you can get an international scholarship. Mark your calendars for this Thursday, January 30th at 10:30 am EST for a free webinar – full, now closed! where you'll learn:
Where to look for scholarships
How to make your application stand out
Best practices to keep organized
Not only will you get to learn about important scholarship topics, but you'll also have the chance to hear from three financial aid experts. With their background, you'll have the chance to see what award administrators are looking for and how to put together an application that sets you a part from the thousands of other applicants.
This 30-minute long discussion on how to get an international scholarship will also give you the opportunity to ask your questions live! Experts will be able to give you the insight you've been longing for!
Space is limited so be sure to register now before the webinar fills up. Register now – full now closed! before it's too late.
International Student Loan will be providing free webinars throughout the year so be sure to check them out on Facebook, Twitter and Google+ to be the first to register.
Other Interesting Posts:
---
January 25th, 2014 by Jennifer Frankel
Did you know that a number of international students study in the US with a full athletic scholarship? Do you have what it takes to get a sports scholarship to study at a US college or university? If you excel at tennis, basketball, soccer (or football, depending on where you are from), American football, rugby, golf, or any other mainstream sport – then you might have what it takes!
Recruiting Services
There are a number of athletic recruiting services worldwide whose job it is to find athletes to study in the US. Depending on the recruiter, they may cover all sports and divisions – or just a few. Often times, these recruiting agencies are made up of former college players and coaches to assess your level of skill.
Why Get An International Student Athletic Scholarship?
A good number of international students get offered excellent financial aid packages for their outstanding performance. Not only will you get a chance to represent your school in competitions, but you'll also have the chance to get financial help to fund your studies in the USA. After graduation, you may get recruited to play the sport you love professionally.
US Universities and Colleges and their Relationship with Sports
Most US universities and large colleges have an active on-campus presence, which in some schools center around sports. The institutions typically offer a wide range of sports and participate in a number of competitions. Depending on the division and school, often times the media covers college sports – and thus it is a way for the school to get their brand out there and attact new students to their school.
Minimum Requirements
Most athletic scholarships are awarded to those students completing their undergraduate degree, and the majority of students come right after completing high school. To increase your likelihood, be sure to start the application as early as one year prior to graduation. To be eligible to play for a US college or university team, you must be between the ages of 18 and 24 years old or no further than 6 semesters into your undergraduate degree.
Academics and Athletics Go Hand In Hand
To be awarded an athletic scholarship, you must be accepted into the university or college which means you'll need to take the SAT/ACT and the TOEFL/IELTS. The coach will be the one to offer the scholarship, and he or she will evaluate not only your athletic ability, but also your academic abilities. Many schools require you to maintain a certain Grade Point Average to continue to play on the team – so it's important to have excellent academics to go along with your athletics.
Interested in learning more about the various scholarships out there? Check out other scholarship blogs to help fund your education in the USA.
---
January 23rd, 2014 by Jonathan Frankel
Hodgson LLM Scholarship
Deadline: July 1
If you're a law student and need help funding your tuition, the Hodgson LLM scholarship is available for two individuals to have all tuition fees paid along with an additional £6,000 towards living expenses.
According to the scholarship eligibility details, applicants for this scholarship must be a non-EU international student and demonstrate the following:
Academic excellence
Evidence of an interest in legal and public service which may benefit the Liverpool City Region
Potential and ambition for future leadership, evidenced by relevant work experience or equivalent
That they are not otherwise able to undertake a postgraduate degree at either institution
Potential to use their studies and experience in the UK to benefit themselves, the Liverpool City Region and their country of origin
Capacity to contribute to the Scholarship aims through making connections with the legal community in Liverpool and its region whilst pursuing their studies in Liverpool and maintaining those relationships after completion of their studies.
Eligible individuals must submit the application form along with a 2,000 or less word essay that explains why they would like to study their law degree in Liverpool along with their aspirations for the future.
If interested, you can find more information on the Hodgson LLM Scholarship here.
---
January 19th, 2014 by IEFA
Most scholarships require that you include a personal statement with your application. They want to know more about you on a personal level and see what makes you stand out. They want to feel like you are not just words on paper, but that you are a well-meaning, interesting, and deserving human being! So how do you do that? What's the secret? Here are 10 tips on how you can make an impression with your personal statement:
Provide them with insight into your character. Think about yourself, what makes you tick, and highlight some of your best qualities. This includes your traits and triumphs!
Consider the goals of the scholarship you are applying to. Many organizations who give out scholarships have a purpose and a mission. Get to know the organization and what they are trying to accomplish. Then, take an introspective look and see how your goals align.
Make sure you understand the prompt – that is, if there is one. If you are suppose to write your personal statement based on a prompt, be sure that you clearly understand what it is asking. Have someone else read it and talk it over with them.
Clearly define a structure to your statement. Your personal statement should have a beginning, middle and end. They want to see that you put thought into your personal statement, and that you tell a story that cohesively flows!
Keep your statement simple. Depending on the award, you may be limited to a number of words – and it's almost impossible to tell them everything you'd like to in that short amount of space! So, instead of trying to say everything, be simple, direct, and write your letter in a thoughtful and intellectual manner.
Don't try to overuse big words. Sometimes we get caught up in making a big impression that we overdo it. Don't worry about trying to show them that you can use big words – write your personal statement as you would talk to a professor.
Be specific – give examples! Remember the old saying, "show, don't tell"? The same thing applies here. Make sure to give concrete, relevant examples that convey your points.
Find a central theme or idea. To bring your story together, finding a theme or idea can help bring your story together and make it even more powerful.
Edit, edit – wait – and then edit again. Once your done writing your personal statement, be sure to review it for grammar, flow, vocabulary and syntax. Read the prompt again and make sure it's answering the question. Wait a few days, then read and edit again. That way you'll catch any of the small mistakes you may have missed.
Get help. It's important to get your friends, family, or faculty (international student advisors, professors, career centers, etc.) to read over your personal statement and prompt to give you feedback.
Want to know about other tip and tricks for submitting a scholarship application? Check out our other relevant blogs to help you on your way!
Other Interesting Posts:
---
January 16th, 2014 by Jonathan Frankel
Margarian Scholarship
Deadline: May 30th
Five lucky students have the chance to win $1000 through the Margarian scholarship- an award sponsored by the Law Offices of Hovanes Margarian. Attorney at law, Hovanes Margarian has stated that when reviewing applications they will take the following into consideration:
"In addition to academic accomplishments, I am seeking candidates who have demonstrated a commitment to their heritage, community and society. Persistence, dedication, idealism, perseverance, success and humility are just some of the characteristics which I had in mind when designing this scholarship"
High school juniors or seniors, college/university students and graduate school students are all able to apply for this scholarship. Along with the application, interested applicants need to submit a resume, personal statement, three essays in response to the essay questions on the application (in three separate 100-300 word essays), a transcript and up to three letters of recommendation to apply. These items must be postmarked before Friday May 30th.
If you would like to apply, find more on the Margarian scholarship and if you are eligible here.
---
January 11th, 2014 by Jennifer Frankel
You've sifted through hundreds of scholarships and now is the time to apply! Mission #1: Your Resume. Resumes don't seem so difficult at the onset, it's basically an overview of what you've done that's relevant to the scholarship you are applying to. It's a time to brag, time to strut your stuff, and show them what you're made of. The only question is, what should you do with this resume objective statement…
What Is An Objective Statement?
Many resumes include an objective statement to convey to the reader your primary focus, skills, and purpose. While the objective statement is optional, it is a chance to succinctly state your cover letter in a couple of sentences and give.
Where Does The Objective Statement Appear
Your objective statement is typically at the top of your resume right below your contact information. Since it's at the top, think of it as making your first impression.
Writers Beware
While the objective statement on a resume can highlight your key qualities and purpose, it can also be an area of downfall if not done correctly. To prevent this, make sure you have:
Customized each objective statement to the award you are applying for
Read through the award purpose, criteria, and qualifications of the previous award recipients
Written your objective statement to be as specific as possible
What To Include
When writing your objective statement, you will want to be specific and clear. Tell them about the scholarship you are applying for, your background and experience, and what you have to offer. You can mention your major, career goals, and why you deserve the award.
How To Make It Stand Out
Your objective statement should not be what you will gain out of being the scholarship recipient. Instead, it should be about what you plan to do for them! In many cases they are giving you hundreds – or even thousands of dollars – so you want to let them know it's in good hands. Tell them about your academic and professional goals, and how you plan to give back.
Objective Statement Example
Finance student at ABC University who earned honors in her field, completed an Investment Analyst internship in London,  and who seeks ABC award to continue to pursuing a career in investment banking.
---
January 9th, 2014 by Jonathan Frankel
Annie Jump Cannon Award in Astronomy
Deadline: February 10
Many professional astronomers in North America are members of the American Astronomical Society (AAS). The mission of the American Astronomical Society is to enhance and share humanity's scientific understanding of the universe.
Those interested in Astronomy now have the opportunity to receive a $1500 award through AAS with the Annie Jump Cannon Award in Astronomy. This award is open to female North American astrologers to apply for. It will be granted to one individual within five years of receiving her PhD in the year designated for the award.
The recipient of the Annie Jump Cannon Award in Astronomy will also receive an invitation to speak at an AAS meeting, with travel expenses paid. Self-nominations for this award are allowed.
If you are a female astronomer and would like more information on the Annie Jump Cannon Award in Astronomy and how to apply, you can visit here.
---
January 5th, 2014 by Jennifer Frankel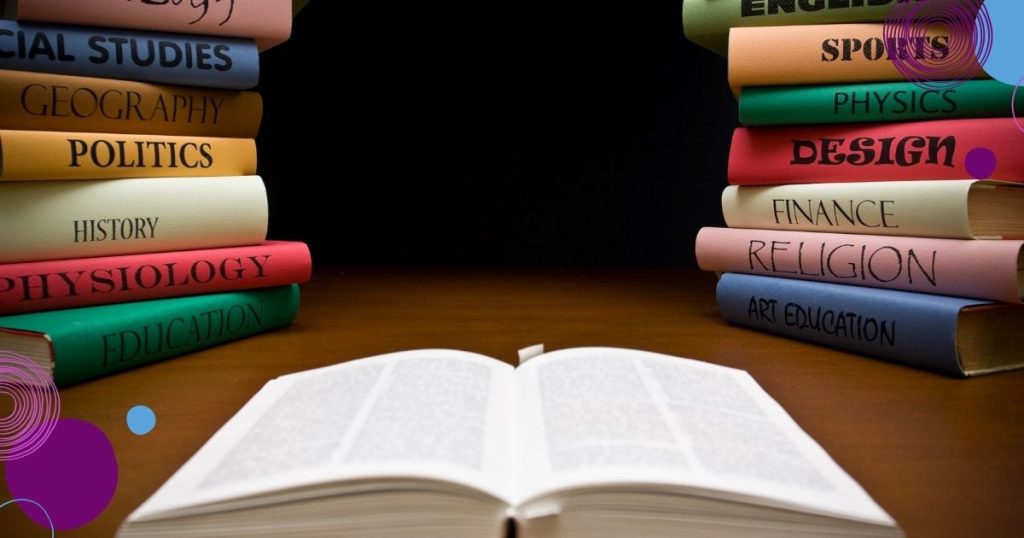 Many international scholarships, whether they are based on need or merit, will require you to submit your official transcripts along with your completed application. While not all scholarships require this, the majority of them do, especially the more competitive and higher value awards. Nevertheless, your transcripts are an indication of your academic performance along with an overall prediction on your future performance. Because of this, you will most likely need to have official transcripts.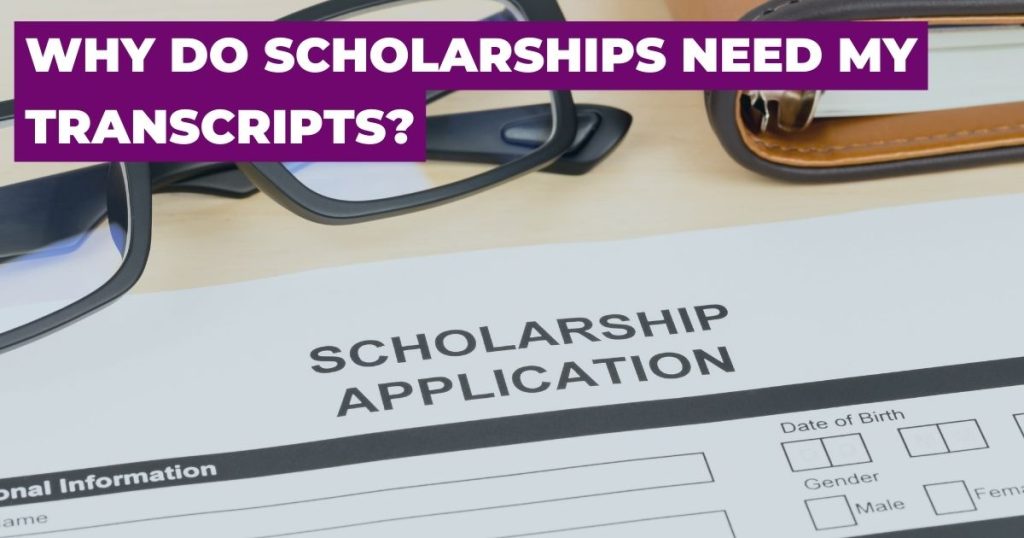 What Is An Official Transcript?
An official transcript is your transcript printed by your school on official paper, sealed in an envelope, stamped with the school's official seal, and signed by the registrar. This ensures that the transcript has not been tampered with and that this is the true and official document.
What Is An Unofficial Transcript?
An unofficial transcript is a listing of coursework and grades, which can many times be viewed right online depending on your school. Most scholarships will not accept the unofficial transcript unless it's an on-campus award and the details confirm that it is acceptable for submission.
How Do I Get An Official Transcript?
You will need to request the official transcript from your school. Many schools require that you pay a fee to do this, and will also charge you an additional fee to send it to a specified address. If this is the case, we recommend asking for multiple copies as many scholarships, schools, and possibly job employers may request this from you. Remember, don't open the envelopes as this can make it invalid as an official transcript and thus may not be accepted.
Why Do Scholarships Need My Transcripts?
There is no doubt that an international scholarship is competitive. Many students are competing for free money – and if you had hundreds or thousands of dollars, would you give it to just anyone? Of course not! Whoever is giving out this award wants to make sure that you have the proper credentials and are deserving of this money.
---
January 3rd, 2014 by Jonathan Frankel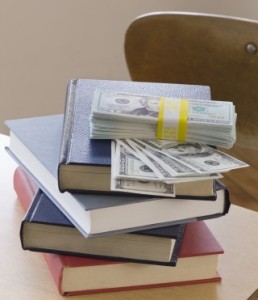 DirectTextbook.com Photo Essay Contest
Deadline: January 15
Start the new year off with some extra cash! Before January 15th students are able to submit their original photo into the DirectTextbook.com photo essay contest for a chance to receive $500.00. Students must meet the following requirements:
Be a US citizen or resident
Be enrolled in an accredited 2 or 4 year college or university
Not currently be incarcerated
Have a GPA of 2.0 (on a scale of 4.0) or higher
Be a high school graduate
Photo entries must capture the theme of "balance" and be accompanied by the fully completed application form.
Students who enter have the chance to win one of following three scholarships:
$500 scholarship: photo selected by Direct Textbook
$500 scholarship: photo with the most votes
$500 scholarship: photo selected at random from all eligible entries
If you have a great photo that you would like to submit, get more information on how you can apply for the DirectTextbook.com Photo Essay Contest here.
---