April 26th, 2019 by IEFA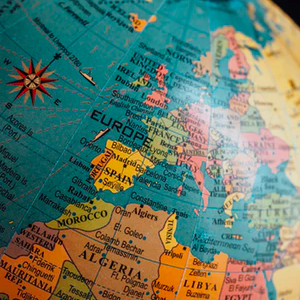 Sponsored by educations.com
Deadline: April 2020
Educations.com believe that students who study abroad become the next generation of globally-minded leaders – and they want more of you to do it!
They're offering a scholarship of up to €5000 to help cover your tuition fees and get you one step closer to your next great adventure.
What is the €5000 Masters Scholarship in Europe about?
The scholarship will be awarded for the fall/autumn semester and is open to students from any country who will be studying a master's degree abroad at a European university or school.
Eligibility for the Masters Scholarship in Europe
To apply for this scholarship, you must:
Have applied (or will apply) to a university or school within Europe
The applicant should have already gone through the whole process of application to be accepted as a regular student in any European school. If not, then applicants should have serious intent to study in any European school.
Have applied (or will apply) for a master's-level degree starting in the Fall/Autumn semester
The applicant must have already applied for entry to any school that is based in Europe as one of their regular students. If this isn't the case, then the hopeful applicant should show serious intent to study in any European college or university.
Be studying the degree program in Europe specifically (not online or in another country)
The applicant must be currently studying any degree program that is offered by the European college or university. Online courses attended from another country aren't considered.
Meet necessary requirements
In order to benefit from the masters scholarship study fund, applicants should have graduated and finished a bachelor's (undergraduate) degree. They should also meet the program's language requirements, especially that Europe is a multilingual continent.
Spanish, French, and German are some of the top languages needed to be learned, depending on location, alongside the universal language, English. The applicant should also be eligible to apply for any study visa that is relevant to his or her desired master's degree.
Be a foreign student
The applicant should also have experienced studying abroad. The country where the education took place should also not be the place the applicant was born in. Furthermore, he or she shouldn't also be a regular resident of the country he or she currently studies in.
What is the ideal candidate to become a masters scholar in Europe?
Globally-minded and interested in other cultures
The applicant should show an interest in other cultures. This is very important, especially that Europe is a continent where people from different countries and cultures live.
The applicant should understand that the world he's living in is a globalized world where people from different walks of life and from different corners of the globe live together and in harmony. Showing a positive attitude towards the people around him or her are good signs of becoming a scholar.
Motivated and inspired to positively change the world
The applicant should have a set goal in mind, one where he or she is aimed at contributing something productive and positive to the world through the education that they are likely to get. Showing passion and eagerness to improve their skillset and acquire more knowledge for the betterment of society are good signs of a carefully handpicked scholar.
High academic achiever with consistently outstanding grades to prove it
The applicant should be intellectually superior, both academically and in extracurricular activities as well. Those that are academic achievers are given priority as they are the ones who are most likely to excel.
Furthermore, applicants should show a willingness to improve their grades and do the best of what they can to strive for perfection, despite the fact that all are imperfect in one way or another.
Involved in extra-curricular groups and activities
Those who are active and engaged in participating in extracurricular groups and activities are given priority as they show a positive attitude towards their peers. Academic excellence isn't the only thing considered but social skills as well.
Excited to begin your adventure and share your story with the world
The applicant should show eagerness in starting a new journey of his or her life, knowing that their are endless possibilities around him or her. They should also be excited in sharing their experiences and story with the world, specifically to their families, friends, and peers from their homeplace.
Get more details on the €5000 Scholarship to Study a Master's in Europe and how to apply.
Other Interesting Posts:
---