---
September 16th, 2021 by IEFA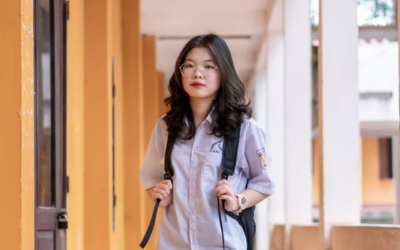 Many international students attend college or community college in the USA or go to a university or other higher education institution in Canada, the UK, Australia or many other countries around the world.
At IEFA we encourage students to broaden their horizons and take on the rewarding experience of an international education just like the estimated 5 to 6 million international students currently enrolled at universities in all four corners of the globe.
Some international students may feel they are isolated in their new country away from friends and family. However, this does not have to be the case! You can find communities of other international students, clubs and societies with common interests and the local community who will help you with the transition to your new country. Many international students actually report that the social life and extra curricular activities many colleges offer is even more valuable to them in their future careers than the quality education they receive compared to staying in their home country.
There are also plenty of resources specifically for international students – from housing, to scholarships and even financial assistance – whether you attend a small college or a large university overseas. You will have access to an international student advisor who can provide assistance and guidance to you before, during and often after you've completed your degree program. Many schools have dedicated support teams, or an international student office, who can help with any student visa questions foreign students might have, financial aid and advice on funding sources and access to financial resources.
I hope that this article offers some helpful advice on what people need when they first come over to a different country; don't be afraid or shy! If you ever need any help please don't hesitate to reach out to us.
International Students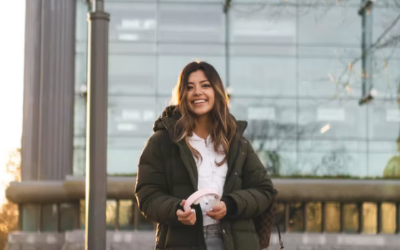 International students, or foreign students, are individuals who choose to do all or part of their post-secondary education in another country and relocate there for the explicit purpose of study. Most international students (more than 40% of all international students around the world) study at colleges and universities in just four destination countries – The U.S., The U.K., Canada and Australia.
Requirements
Many countries require prospective international students to complete standardized tests to demonstrate language competence in the language of instruction or the main spoken language in that country. Students who do not have the required level of language to enter onto their chosen degree program may be able to take a Pathway Program at many colleges and universities. Pathway programs allow students to develop their language skills before proceeding onto their chosen degree programs.
Requirements will also vary depending on your chosen academic studies – whether you're enrolling for undergraduate study or pursuing a graduate degree.
Student Visas
A student visa is one of the required documents for enrolment for many students. The exact student visa requirement will vary depending on the destination country, length of program and many other factors. Your chosen college or university will be able to give you the latest advice on whether student visas are required or not – for example for a short course of less than 6 months in Canada may not require a study visa as the course can be completed in the time allowed for many temporary visitor visas. Talk to the admissions office or international student office for guidance.
Financial Resources
Living expenses, travel, tuition fees, having a social life… the costs of your education soon add up. Of course this is great for a country's economy! It does mean that you may have to demonstrate that you have the resources to pay for the total cost of your education in that country in order to be granted your student visa. If you will be studying in the U.S. then there is definitely a requirement to prove you can pay for your own education and living costs. You can do this by providing statements from your bank account, as well as information about whether you receive funding from other sources to pay for your education.
Isolation and homesickness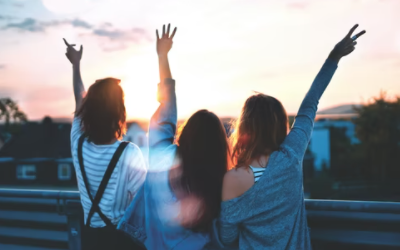 The feeling of homesickness can be very real for international students when they first study abroad. Most students go through a period of adjustment where they may feel very emotional and even want to return home.
It may feel like the people you meet don't understand your culture, you miss your friends and family back home, or you can't get used to the weather or find food that reminds you of home. It can be many things. But there are a number of ways for an international student to overcome homesickness:
Stay connected with people back home by sending them photos and updates on how things are going.
Socialize with other international students who are studying at the same university. This is a great way to get support, advice and make new friends that will be able to understand what you're going through.
Join clubs or sports teams at your college or university – not only will it help you meet people, but you'll have a great time doing it!
Make sure you're eating well and exercising regularly. You'll feel better about yourself and be prepared to take on the day with energy.
Get enough sleep! If you don't, it's going to be harder for you to face each day with positivity.
Use the support offered by your university – the international students' office, counselling services, social and recreational clubs as well as your teachers, lecturers and support staff you interact with every day – they are there to help you get the most out of your education.
There are also plenty of resources specifically for international university students-from housing, to scholarships and even financial aid information, we have it all covered here!
International Financial Aid Resources
International Scholarships
As well as the IEFA international scholarship database you can also search internationalscholarships.com and speak to the advisors at your college or university as there may be some specific financial aid available for you. Many organizations and top universities offer financial and other aid to support talented students who otherwise wouldn't be able to access higher education at home or abroad.
You can set up a free account to use IEFA here.
International Student Loans
Many international students simply cannot afford to study abroad with only their own income and family support. Even after securing scholarships, awards and grants there can still be a gap between the funds available and the costs.
If this is the case most international students on graduate programs or in their final 2 years of their undergraduate studies at many Canadian or American universities may be eligible for international student loans.
Loans for U.S. permanent resident students abroad are also available (and Stafford Loan funds can be used for study abroad, too). The majority of international students studying in other countries will struggle to find loans available to them.

International Student Resources at Your School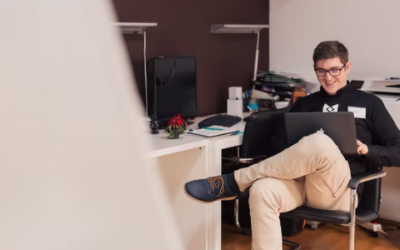 Whether it's advice on financial aid or support with on or off campus housing, your university has one or more departments dedicated to getting you the advice and resources you need as an international student. Your education, happiness and welfare is their number 1 priority.
You will have access to
Financial Aid Office
International Student Advisors
Admissions Services
Housing and Accommodation
Cultural, Spiritual and Physical Wellbeing
Studying in the USA
Although the federal government doesn't offer financial aid to those studying abroad in the USA, that doesn't mean that there are no other funding sources. In fact, American colleges and universities are among the most generous in the world when it comes to offering international student financial aid in the form of tuition waivers or discounts as well as scholarships based on financial need, academic merit or athletic ability.
Studying in other countries
Wherever you are studying the advisors at your school or university should be your first port of call for any questions or concerns you have along your international student journey, from admissions requirements right through to job prospects and careers advice after graduation.
Other Interesting Posts:
---