March 24th, 2014 by Jennifer Frankel
Going off to college on your own isn't easy – let alone off to college in a whole different country. It's an exciting and scary time, a chance to be independent and do what you want, when you want. But then it is also a chance to deal with all of the responsibilities as well – including managing your money!
No matter where your studies take you, studying overseas is expensive when you consider that you will probably pay more in tuition, and that you'll have to consider other costs such as your living expenses, travel, etc.
Join International Student Loan this Wednesday at 2:00pm EST where they will walk you through the many steps of budgeting as an international student.
You won't want to miss this Google Hangout focused on Budgeting for International Students. In this Hangout, they will be sharing the ways that you can improve your budgeting skills so that you can do all the must-do's while you are studying overseas!
How Do I Join?
This week's Google Hangout is free for all students! Simply sign up, set a calendar reminder, and attend the hangout this Wednesday at 2:00 EST. Be sure to check your local time so that you don't miss it!
How Can I Join the Conversation?
You will not only learn more about budgeting from a Financial Aid Representative, but you'll also get a chance to join the conversation and get your questions answered. Here's how:
Questions and Comments?
International Student Loan will be available after the Hangout to get all your questions answered in real-time. Be sure to stick around and join our social channels to get your questions answered – and see what other international students are saying!
---
March 18th, 2014 by Jennifer Frankel

Read our updated post about scholarship essays here.

While there are many sources of financial aid, scholarships are by far one of the best ways a student can offset some of the costs associated with pursuing a degree. That being said, most scholarships require students to write an essay in response to a provided prompt.

The scholarship essay is typically the biggest hurdle students face when applying for scholarships, so we will explain why the scholarship essay is actually the best opportunity for students to secure the scholarship, then we will provide some important tips to keep in mind when doing an effective scholarship essay all of your own.

The Essay is a Great Opportunity for Applicants

The essay is one of the most important components in a scholarship application because it helps the scholarship provider to narrow down their choices from a range of applicants that meet the application criteria (and, typically, most people applying will have similar academic standing, extra-curricular activities, interests and goals). That being said, the essay is also the best opportunity for students to differentiate themselves from the other applicants, and really catch the attention of the scholarship provider.

Essay Writing Tips

1. Tailor each response to the particular scholarship

It's important that you not only directly respond to the prompt given by the award directions, but remember who the organization is: Who are they specifically looking to give the scholarship to? What qualities are they looking for in a recipient? Try to highlight those qualities in yourself while staying on topic.

Make the essay passionate enough to stand out, personal enough to distinguish yourself as the ideal recipient, and directly tailored to the provider—write (eloquently) for your audience!!

2. Have someone else edit/proofread

The last thing anyone wants to do after writing a personalized essay that can make or break their application is read it over again (and over again, and over again). Plus, it is just general good proofreading practice to get a second set of eyes to edit a document. So, edit the paper yourself, then have someone else proofread and suggest edits in addition. Better safe than sorry!

3. Remember all the standard essay qualities

In addition to distinguishing yourself as the ideal recipient of whichever scholarship it is you're applying for, the scholarship essay also has to demonstrate your writing abilities. As important as the content, the ability to write effectively is a major criterion for providers. Remember to plan your response ahead of time, use proper grammar, and demonstrate your mastery of language (but not at the expense of being clear or concise!).

Check out our most recent Google Hangout where we gave you tips on writing your scholarship essay:
---
September 15th, 2013 by Jennifer Frankel
A few weeks ago, the British government introduced its new International Education Strategy, the goal of which is to attract an additional 90,000 university students from overseas by 2018. According to the report, the education exports industry—which includes everything from tuition paid by international students to the overseas branches of British schools—adds £17.5 billion, or $26.5 billion, to the national economy.
The United Kingdom wishes to increase partnerships with other countries, encourage more British students to study overseas, and expand the Chevening Scholarship program, which finances foreign students studying in Britain. Business Secretary Vince Cable said in a statement, "Overseas students make a huge contribution to Britain. They boost our economy, and enhance our cultural life, which is why there is no cap on the number of legitimate students who can study here."
Research suggests that as many as a third of the educational institutions in Britain, including some of the country's finest, will recruit more students from outside Britain and the EU this year, continuing an already established trend. In the last ten years alone, the proportion of international students recruited to British universities has doubled. In fact, half of all students enrolled in postgraduate courses are now foreign. Read the rest of this entry »
---
September 10th, 2013 by Jonathan Frankel
InternationalStudent.com Travel Video Contest
Deadline: October 23
InternationalStudent.com has launched their 8th Annual Travel Video Contest! Like in past years- the contest is open to students who would like to study outside their home country, as well as to students who are already studying abroad and would like to take a trip.
Eligible individuals can enter their short video into the contest from September 3rd through October 23rd. The finalists will be announced the week of October 28th and the winners will be announced the last day of International Education Week: November 15th.
One grand prize winner will receive $4,000 toward their travels abroad along with their very own blog to document the trip on InternationalStudent.com! Keep in mind that judges want to hear about more than where you want to go and why you need the financial help to get there. To be the 8th InternationalStudent.com Travel Video Contest winner you will need to tell your story in such a creative and original way that it'll make the judges want to watch your video on repeat! Just keep in mind that your video must be less than 5 minutes and you must be over the age of 18. Read the rest of this entry »
---
September 10th, 2013 by Jennifer Frankel
For students planning on studying abroad, one of the most pressing concerns is the cost. Where you choose to study can have a drastic effect on how much you end up paying for your education.
According to a recent study by HSBC, Australia, the USA, and the UK are the three most expensive countries for international students. The study was done on data available on higher education in 13 countries around the world.
The UK was the third most expensive country overall, with annual fees of $19,291 and living costs of $10,177.
HSBC spokesperson Malik Sarwar commented, ""Those who wish to educate their children overseas need to consider more factors than simply tuition fees, such as living costs, exchange rates and inflation in their estimates of total costs. On average, living expenses can comprise at least a third of total costs and parents need to budget for travels back home during school holidays. As such, there is a need for parents to ensure their children's education forms an important part of their financial planning."
According to new research, international students in the UK are being charged up to four times as much for some degree courses than students from the UK. In some cases, international undergraduate students are being asked to pay up to £35,000 for their courses. Read the rest of this entry »
---
September 14th, 2012 by Jennifer Frankel

That's right, if you are currently studying outside your home country – or if you want to study abroad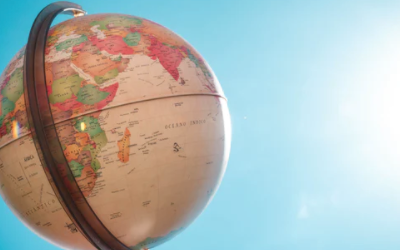 , you have the chance to win $4,000! The 2012 Travel Video Content hosted by InternationalStudent.com has just opened allowing you to submit your video with the opportunity to add $4,000 to your travel budget.
As the 7th annual Travel Video Contest, this could be your year to win! To enter, submit a video of less than 5 minutes explaining why you want to study or travel abroad! If you are currently abroad, then talk about a trip you'd like to take and why.
Check out previous winners to get those ideas flowing, and submit your video before the deadline, October 31st. The winner of the Travel Video Contest will be announced on the InternationalStudent.com website the week of November 12-16, International Education Week.
In addition to the grand prize of $4,000, the winner will get their very own blog on International Student to document their trip and share their experience with viewers. This blog will start immediately after the winner is announced, and will continue through the trip until return to school. For more information, check out the Travel Video Contest for rules and regulations, to see previous videos, and learn how to submit your video.
Good luck to you all!
* Professional Video Camera picture thanks to Shutterstock
---
April 29th, 2011 by admin

The bad news: Rates for students from the UK, attending UK universities, are going to go up.  The good news:  rates for international students attending UK universities are not going up.

"Although the tuitions will be raised in universities and colleges in the United Kingdom, it will not affect the international students," O'Nions told Xinhuanet on the sideline of the Global Summit of University Presidents 2011 (GSUP) held in Tsinghua University.

Read the rest of the story in the People's Daily Online:

http://english.peopledaily.com.cn/

Subscribe to our blog to get an update when the next post comes out.
---
November 3rd, 2008 by admin

New Rules for International Students – British Home Office
(from the UK Visa Bureau)

Last week, the British Home Office announced the new Australian-style points-based system for international students in the UK, known as Tier 4 under Home Office rules.

Under the new system for UK student visas, all universities and colleges wanting to educate nationals from outside the European Economic Area (EEA) will need a licence to do so.

As of March next year, only those licensed universities and colleges will be able to sponsor overseas non-EEA students to study in the UK.

Further, before studying at a UK licensed educational facility, foreign students will have to supply fingerprints and meet new criteria to be allowed to study in the UK.

The new system involves a 'sponsor management system', which includes a technology system that allows licensed sponsors to inform the UK Border Agency if students do not attend a required amount of classes.

Immigration Minister Phil Woolas said, "International students contribute £2.5bn to the UK economy in tuition fees alone. The student tier of the points system means Britain can continue to recruit good students from outside Europe.

"Those who come to Britain must play by the rules and benefit the country. This new route for students will ensure we know exactly who is coming here to study and stamp out bogus colleges which facilitate the lawbreakers."

Click here to read the full release from the UK Visa Bureau.

Click here to subscribe if you would like to get an update when the next post comes out.
---