October 29th, 2021 by Al C
Studying abroad can offer incredible opportunities for anyone who wants to make new friends, learn about different cultures, and experience the world. It's full of life experiences that can't be found in a classroom. It could be a life changing experience. But it's important to know some things before you go.
Studying abroad is not just about going to a new country and having fun. It's also about being an adult for the first time. For most people studying abroad, this means being completely independent for the first time with no friends or family nearby. That can be overwhelming, but it's also a learning experience that will help you become an adult.
It requires a lot of research such as what college is the best, what study abroad program to choose, accommodation, tuition fees, and more. You will have to do the research, but it should be very much worth it in the end.
But is it really hard? Not really! If know what to do and what not to, anyone can study abroad. In this article, we will cover the major topics and discuss some of the questions you may have to help you study abroad.
Study abroad questions that many students have:
There are a few common questions that most students and their parents have. Whether it is the living cost or tuition fee, we are going to take a look at them all so you can get an idea of exactly what you should do.
Decide what country you would like to study abroad in
Every student who wants to study abroad has a dream country they want to go to. But not every country is ideal for studying abroad. If you plan on studying in your dream country, it's important that you do some research before you commit. Some countries are easier than others when it comes to visas and immigration procedures, while others can be difficult if you don't have enough money.
Also, you can't ignore the living cost. European countries are a lot cheaper than US or Australia when it comes to living costs. While Asian colleges are cheaper than European ones. You should research the college fees and living costs in your dream country before you go there.
What is the right study abroad program for you?
There are several types of study abroad programs, but your study abroad program depends on what you want to do. If you choose an exchange program, you will have to transfer from one college to another. If you choose a direct enrollment program, then you can go straight into the class with the rest of your classmates. But keep in mind that study abroad programs are not easy to get into.
If you want to study at a university in another country, then you should apply for an exchange program. If it goes well, depending on the college's regulations, you may be able to transfer credits back to your home university.
What course do you want to study?
You should think about why you want to study abroad and what kind of courses interest you. Are you interested in studying a course that isn't offered at your university, or do you need to take an English course before you graduate? Be sure that you know what courses are available before you go abroad.
What will be the tuition fee?
Tuition fee is probably the biggest concern of both students and their parents. Even if you wanted to study abroad, it can be a bad idea if the cost of studying in that country is very high. You should always consider whether or not studying abroad fits into your budget and how much money you will need during your stay.
It's obvious that colleges like Yale or Harvard are expensive, but have you thought about public colleges in France, for example? You probably haven't! Public colleges in European countries are much cheaper than private ones. Most German or Dutch universities have a tuition fee of as low as €500, but they don't compromise anything on their educational quality. You should research carefully the tuition fee of each country because you can save a lot if you know how to do it.
What type of facilities does the college have?
Depending on where you're going, facilities might vary from college to college – and they may not be the same as what you're used to. If you're going to a European country, many colleges will have everything you need such as Wi-Fi and computers in every room. On the other hand, some Asian universities don't provide any of those facilities.
They are many colleges that offer accommodation to their students and there are some who don't. And if there's no free dorm room to live that means you have to live off-campus. In that case, you should think about how you're going to get from your house to the college every morning and back again. And the living cost will be much higher as well. You must research thoroughly about the college facilities to know what the college has to offer or not.
Other things that you should know before studying abroad:
Now you what some of the major things to consider before studying abroad. Now take a look at some of the lesser-known facts that you should consider before going abroad.
1. Language Barrier:
If the country you're going to speaks your first language, it's pretty easy for you. But if it doesn't, there will be some struggles as English may not be as prevalent as in your home country. In some places, even basic communication can be hard if you don't speak a foreign language. Also, if you prefer English, you have to make sure that the college you plan to study provides the courses you want in English.
2. Cultural Differences:
Don't forget to look into cultural differences before you go because what's normal for others may not be so for you and vice versa. For example, in some Asian countries, it's considered rude to stare at people. When you are in a different country you have to pay respect to other cultures.
3. Jobs
Most students go to another country for studying. However, some of them decide to do a part-time job while they study abroad and it's totally fine. Even though you're abroad, you can still get a part-time job and make an income every week as long as your visa allows it. But the thing is if you want to work, you should research where and how to get a job. Also, don't forget to ask the college whether they allow their students to take up a part-time job.
4. Housing
Since studying abroad means staying in another country for a while, you have to prepare your housing well beforehand! It's not easy to find an apartment abroad so be sure that you know about different options before going. For example, some colleges offer dorm rooms for students and you can stay there while studying. But other colleges don't provide such options so you have to look for your own place to live in.
5. Transportation
If the college has a certain bus system that makes it easy for students to go around, then you're lucky! You don't need to worry about where to go and how. But if there's no such thing, you should look into the private and public transportation system of that country before studying abroad. It's not that hard because many countries have well-established systems and usually students can go around by themselves easily.
6. Visa:
Visas are very important, whether you go as a student or tourist. Only those who have student visas can study in a foreign country and it's your responsibility to find out about that as soon as possible! You can't just go there and get a visa after you're already settled down because it will be illegal. So take care before going overseas!
7. Health insurance:
In most countries, it's required that you have health insurance even if you're just a tourist. So before going to study abroad, find out about the country's health insurance system. Also, check whether the college provides students with a free insurance plan or not.
8. International student loan:
If you're finding it hard to pay the expenses from your pockets, you have to research student loans. Your college can provide you with some information but there are also private organizations that offer international student loan options. You just have to apply for it so don't worry too much!
9. International scholarship:
Try to find additional funds from scholarships by searching our international scholarship database.
A few suggestions:
We have researched and found out a few things that might be helpful to you before studying abroad.
1. Check if you qualify for an international student scholarship or financial aid:
Almost every college knows that students are struggling to raise the money for studying abroad. So of course, many of them are willing to help you financially by providing scholarships and financial aid if you meet certain requirements.
2. Get a room with roommates:
If you're not sure about your living conditions, think about getting a room with roommates. You can save money because the rent is shared between several people so it'll be easier on your wallet.
3. Get familiar with the traffic rules:
If you're studying in a country where no one follows the rules of driving, you should learn about the traffic rules before going. You don't want to get into trouble because you didn't know how to drive properly.
4. Talk to ex-international students:
An ex-student who has studied abroad would be able to give you the most accurate information about studying in that college. They know what it's like overall so ask them before going. Remember that they are your elders so respect their advice! You can learn a lot from their study abroad experience.
5. Consult with a study abroad advisor:
Talking to study abroad advisors is a good idea if you want to know more about studying and living in another country. They will be willing to help you out so don't hesitate and ask them anything! They can help you with the application process, what will be the total cost, finding an apartment, suitable study programs, etc. You can either go to a study abroad office or seek online help.
6. Manage your finances:
Don't forget about your expenses so manage them carefully. There's no need to prioritize shopping over studying because that won't help you in the long run. You can go for a little trip if you have some time off but try not to waste your money on useless items.
Conclusion:
So there you have it. We hope that you will take advantage of your studying abroad experience so enjoy your student life to the fullest! It's an important experience but doesn't forget about your future because if you do, it will be hard for you to get a job in the future. Good luck!
---
September 30th, 2021 by Al C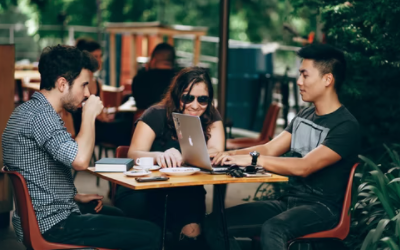 An adventure of a lifetime. A dream for many. A great opportunity to pursue your higher education in a foreign land – but is it affordable? Between tuition, insurance, travel and living expenses the cost of an international education quickly adds up.
If you're thinking about studying abroad, it's important to know your options for financial aid – and start saving!
One of the biggest factors in finding appropriate financial aid for a study abroad program is the location of the university you would like to attend. The availability of support for foreigners attending an American school is very different from that available to Americans pursuing an international education in Europe or elsewhere.
With that in mind, there is no simple answer to the best way to fund your study abroad adventure, but there are resources and opportunities for everyone, including undergraduate and graduate students.
From federal student aid to study abroad scholarships and from private sponsors, state organisations and your schools's financial aid office – there is a financial aid package that will help you cover your study abroad expenses.
In this post we're going to explore all the options and answer all the most common questions our readers have about securing financial aid for study abroad programs in the U.S., Canada and around the world. We'll cover sections for Americans studying outside the U.S., international students coming to America, and those attending international schools around the world.
FAFSA and studying abroad: What American students need to know
This is a topic that comes up all the time with our readers. Many students ask "Can you get FAFSA for study abroad?".
First, let's explain that FAFSA is the the Free Application for Federal Student Aid. This is a federal government form that determines your financial needs and informs most colleges' financial aid offers. FAFSA collects information from applicants and parents, then uses a formula to calculate your capacity to pay for college in the United States and your financial aid requirements.
You won't be able to receive any kind of federal financial aid in the US without completing the FAFSA, and it is very likely that you would need to complete it in order to receive financial aid directly from your college or university, too.
Can you use financial aid to study abroad?
Federal aid is available for U.S. students seeking to study abroad. The type of program, duration of study and your status as an undergraduate or graduate can affect your eligibility, just like it does at schools in the U.S., but there are some differences when applying for this type of funding.
Study abroad program or foreign enrolled student
One of the biggest differences in the financial support for international studies is the duration of the intended study abroad program. At IEFA we generally talk about 2 main categories of international study: Study Abroad and Foreign Enrolled.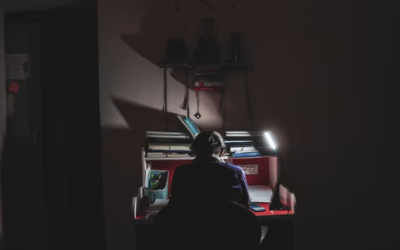 "Study Abroad" would be the term for those taking part in a short program of one semester or up to one academic year at a foreign university. Students on this type of program may be able to receive financial aid from the government if they fill out the FAFSA, meet the eligibility requirements and get the required paperwork completed by the financial aid office both at their home (U.S.) college and the foreign university they will attend.
Unfortunately, if your college is not part of the federal program then you would not be able to receive federal support for your study abroad costs.
A "Foreign Enrolled" student, on the other hand, is a U.S. citizen or permanent resident who is taking their degree program entirely at a foreign university. These students don't have a "home institution" – a college in the U.S. They must therefore navigate the application process and study abroad experience themselves directly with their chosen school.
The good news for foreign enrolled students is that at many top universities around the world federal student aid is available and those same universities may have relationships with lenders who offer private loans for eligible students, too, meaning there are more funding opportunities and your study abroad dreams may be closer than you think.
Federal Student Loans
If you are studying inside the U.S. or abroad, there are a number of different federal student loan programs and financial aid options. If you'd like more information on federal loans, you can learn about Stafford Loans here. Stafford loans are for students attending college at least half time. They provide an excellent educational funding resource for US citizens and permanent residents.
Studying in the U.S. – information for foreign students
Funding options for international students in the U.S. are more limited than they may be in your home country.
In terms of the financial aid that you may be able to receive there are a few broad categories.
The primary source of funds for most international students in the U.S. is their own or their family's savings.
However most are not able to cover all of their costs and the remaining funds come from a variety of sources.
Many colleges offer financial aid information and support, which may include partial or full tuition waivers, as well as scholarships which may be merit based or awarded according to financial need. They may also offer scholarships based on country of origin, a student's degree program, sport, culture or need. Speak to your study abroad advisor or admissions counsellor.
Read more about types of scholarship
You may also be able to work on or off campus depending on your visa status.
There are also many private international and local organizations that can assist with study abroad scholarships, awards and more. Some people think of scholarships as "free money" but there are often conditions you must meet in order to keep the funds you have been awarded. scholarships can also be highly competitive to win.
Read about how to write a scholarship-winning essay.
If additional funding is required then a private student loan may be the next option. You can search for a loan servicer using the eligibility checker on our site or at International Student Loan.
Studying in Canada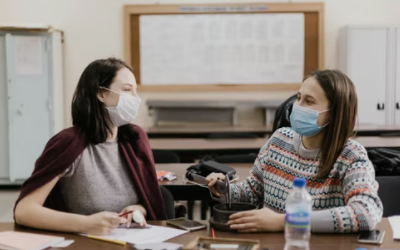 Whatever country you're from, if you're studying in Canada you'll face the same challenges as many other students around the world.
The great news is that as well as the funding that you may be able to find by talking to your study abroad office such as tuition discounts, waivers, scholarships and more, there are also student loans available at a number of top universities across Canada. These loans do not require you to have collateral or a cosigner. Find out more about international student loans in Canada.
Do you have any questions about funding your study abroad experience? Let us know in the comments!
---
September 16th, 2021 by Al C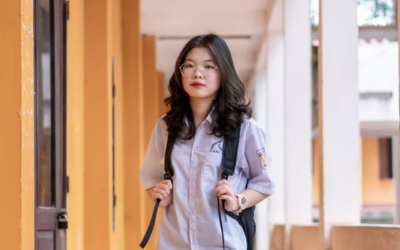 Many international students attend college or community college in the USA or go to a university or other higher education institution in Canada, the UK, Australia or many other countries around the world.
At IEFA we encourage students to broaden their horizons and take on the rewarding experience of an international education just like the estimated 5 to 6 million international students currently enrolled at universities in all four corners of the globe.
Some international students may feel they are isolated in their new country away from friends and family. However, this does not have to be the case! You can find communities of other international students, clubs and societies with common interests and the local community who will help you with the transition to your new country. Many international students actually report that the social life and extra curricular activities many colleges offer is even more valuable to them in their future careers than the quality education they receive compared to staying in their home country.
There are also plenty of resources specifically for international students – from housing, to scholarships and even financial assistance – whether you attend a small college or a large university overseas. You will have access to an international student advisor who can provide assistance and guidance to you before, during and often after you've completed your degree program. Many schools have dedicated support teams, or an international student office, who can help with any student visa questions foreign students might have, financial aid and advice on funding sources and access to financial resources.
I hope that this article offers some helpful advice on what people need when they first come over to a different country; don't be afraid or shy! If you ever need any help please don't hesitate to reach out to us.
International Students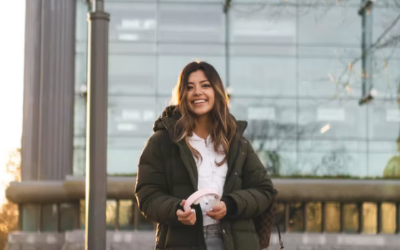 International students, or foreign students, are individuals who choose to do all or part of their post-secondary education in another country and relocate there for the explicit purpose of study. Most international students (more than 40% of all international students around the world) study at colleges and universities in just four destination countries – The U.S., The U.K., Canada and Australia.
Requirements
Many countries require prospective international students to complete standardized tests to demonstrate language competence in the language of instruction or the main spoken language in that country. Students who do not have the required level of language to enter onto their chosen degree program may be able to take a Pathway Program at many colleges and universities. Pathway programs allow students to develop their language skills before proceeding onto their chosen degree programs.
Requirements will also vary depending on your chosen academic studies – whether you're enrolling for undergraduate study or pursuing a graduate degree.
Student Visas
A student visa is one of the required documents for enrolment for many students. The exact student visa requirement will vary depending on the destination country, length of program and many other factors. Your chosen college or university will be able to give you the latest advice on whether student visas are required or not – for example for a short course of less than 6 months in Canada may not require a study visa as the course can be completed in the time allowed for many temporary visitor visas. Talk to the admissions office or international student office for guidance.
Financial Resources
Living expenses, travel, tuition fees, having a social life… the costs of your education soon add up. Of course this is great for a country's economy! It does mean that you may have to demonstrate that you have the resources to pay for the total cost of your education in that country in order to be granted your student visa. If you will be studying in the U.S. then there is definitely a requirement to prove you can pay for your own education and living costs. You can do this by providing statements from your bank account, as well as information about whether you receive funding from other sources to pay for your education.
Isolation and homesickness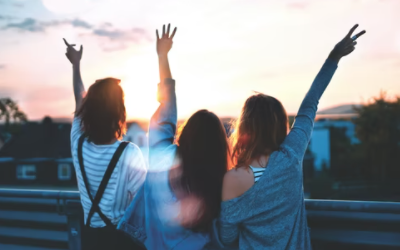 The feeling of homesickness can be very real for international students when they first study abroad. Most students go through a period of adjustment where they may feel very emotional and even want to return home.
It may feel like the people you meet don't understand your culture, you miss your friends and family back home, or you can't get used to the weather or find food that reminds you of home. It can be many things. But there are a number of ways for an international student to overcome homesickness:
Stay connected with people back home by sending them photos and updates on how things are going.
Socialize with other international students who are studying at the same university. This is a great way to get support, advice and make new friends that will be able to understand what you're going through.
Join clubs or sports teams at your college or university – not only will it help you meet people, but you'll have a great time doing it!
Make sure you're eating well and exercising regularly. You'll feel better about yourself and be prepared to take on the day with energy.
Get enough sleep! If you don't, it's going to be harder for you to face each day with positivity.
Use the support offered by your university – the international students' office, counselling services, social and recreational clubs as well as your teachers, lecturers and support staff you interact with every day – they are there to help you get the most out of your education.
There are also plenty of resources specifically for international university students-from housing, to scholarships and even financial aid information, we have it all covered here!
International Financial Aid Resources
International Scholarships
As well as the IEFA international scholarship database you can also search internationalscholarships.com and speak to the advisors at your college or university as there may be some specific financial aid available for you. Many organizations and top universities offer financial and other aid to support talented students who otherwise wouldn't be able to access higher education at home or abroad.
You can set up a free account to use IEFA here.
International Student Loans
Many international students simply cannot afford to study abroad with only their own income and family support. Even after securing scholarships, awards and grants there can still be a gap between the funds available and the costs.
If this is the case most international students on graduate programs or in their final 2 years of their undergraduate studies at many Canadian or American universities may be eligible for international student loans.
Loans for U.S. permanent resident students abroad are also available (and Stafford Loan funds can be used for study abroad, too). The majority of international students studying in other countries will struggle to find loans available to them.

International Student Resources at Your School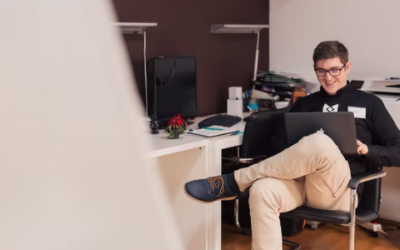 Whether it's advice on financial aid or support with on or off campus housing, your university has one or more departments dedicated to getting you the advice and resources you need as an international student. Your education, happiness and welfare is their number 1 priority.
You will have access to
Financial Aid Office
International Student Advisors
Admissions Services
Housing and Accommodation
Cultural, Spiritual and Physical Wellbeing
Studying in the USA
Although the federal government doesn't offer financial aid to those studying abroad in the USA, that doesn't mean that there are no other funding sources. In fact, American colleges and universities are among the most generous in the world when it comes to offering international student financial aid in the form of tuition waivers or discounts as well as scholarships based on financial need, academic merit or athletic ability.
Studying in other countries
Wherever you are studying the advisors at your school or university should be your first port of call for any questions or concerns you have along your international student journey, from admissions requirements right through to job prospects and careers advice after graduation.
---
September 10th, 2021 by Al C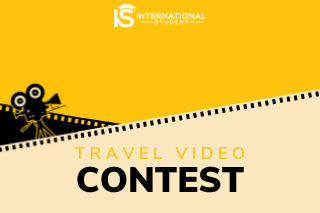 One of the most important aspects in determining who you are is your community.
The communities you belong to have a significant influence on your life and even determine certain choices you make.
That's why InternationalStudent.com is asking you to share how "community" has impacted or influenced your studies in another country for their Travel Video Contest this year.
You may interpret the term "community" however you wish. However, examples might include your family or your neighborhood at home, your new community while studying abroad, or an internet community.
To be eligible for the 2021 Travel Video Contest, you must be 18 years old. You also must be studying outside of your home country or planning to do so in the future.
The Travel Video Contest is not only a fantastic way to display your video abilities on an international stage, but it's also a chance to win one of four cash prizes.
This year's prizes are as follows:
Grand Prize: $4,000
Second Place: $500
Third Place: $250
Viewers' Choice Award: $1,000
Yes, the top prize is $4,000! You could do a lot with that kind of money!
If you believe you have what it takes to win the grand prize go to the official contest page to get full details.
---
August 23rd, 2021 by Al C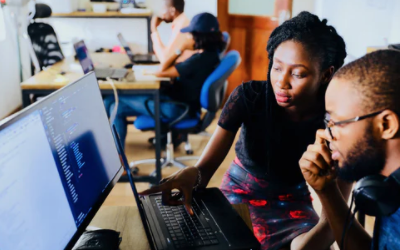 The cost of international education can be a difficult thing to bear for many people and their families without financial assistance. But what about international students who come from outside the United States? International financial aid is available, but it may not be presented in the same way for international students as it is for domestic students
Here are some important aspects of financial aid that international students wishing to study abroad should know about before applying – fees, how to apply and more!
Financial Aid is available for international students
Many international students are hesitant to apply to study abroad because they don't have many financial resources and expect it to be unaffordable. However, not all expenses are born by the student – there are many financial aid options for international students including scholarships or a student loan.
In the U.S. international students may not be eligible for Federal student aid, but funding such as scholarships are available for a wide variety of fields of study. Some of them may require you to commit to certain countries or regions.
If you're looking for a scholarship that does not restrict your study choices, there are also scholarships offered by individual states as well as federal scholarships.
How to apply for financial aid as an international student
Applying for financial aid as an international student depends on various factors, but most importantly the source of the funding.
If you're applying through your school's financial aid office, you'll need to fill out the appropriate paperwork. This is the most common way for international students to apply.
If you're applying directly through a federal or state agency, however, it may be necessary to go in person to their specific offices – sometimes even abroad!
And if you're applying through a private or independent scholarship provider, you may need to apply directly through their website – there's no standard application.
This is all part of the reason why it's so important that international students start planning for financing early!
What you need to know about financial aid before applying
Before you apply, make sure you know the following:
– Whether or not your school offers scholarships specifically for international students. If not, ask if they partner with any external scholarship providers that do!
– Your total cost of attendance. This includes tuition as well as fees and more; it's important to remember that just because tuition is cheaper doesn't mean that it's less expensive for international students once you factor in all of the other costs associated with attending that school.
– Any terms or conditions associated with the funding, such as maintaining a certain GPA, enrolment status or, if applicable, repayment terms.
– Any restrictions associated with the funding, such as specific majors or areas of study or even countries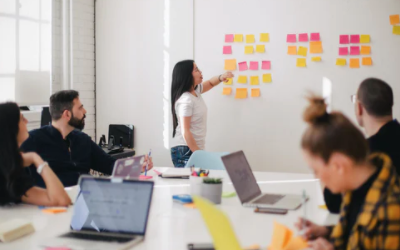 While applying for financial aid can be a lot of work, and the logistics may seem frustrating, it's important to remember that this is all part of the application process. The more you know about how much money you're going to need, your options for getting it and the requirements associated with both funding sources and financial aid before committing to a program, the easier everything else will be.
Funding sources
There are many different sources of funding including:
The school or university you are attending
Official government programs in your destination country
Official government programs in your home country
Private sponsors
Loans
Study and work programs
Graduate opportunities that are funded
The cost of your higher education
When it comes to studying abroad, the price of tuition and other fees can add up quickly. You should also keep in mind that the cost of living in your host country could in fact be much higher compared to what you're used to.
What can you do?
There are many ways for you to finance your study abroad program, so don't get discouraged! Start saving early and keep track of where your money comes from throughout the entire process. This will help you keep a clear idea of what you have left to go, and how long it's going to take you get there.
Students with undergraduate degrees can usually apply for fellowships, research grants or internships. They can also look into any available student loans, scholarships offered by their home country or even participating in the Erasmus+ program.
Graduate students may find it easier to get sponsorship or funded courses that include teaching or research.
The most important thing is to do your research to make sure you know about all the costs you can expect to encounter and all the funding possibilities out there.
Working while studying abroad
Even if you're planning to only study abroad for a short period of time, it may be possible to find a part-time job in your host country to help support yourself financially. It'll require some planning, but having at least one source of income can make things easier.
If you're considering working abroad then make sure that your student visa allows this.
Get help from your school's financial aid office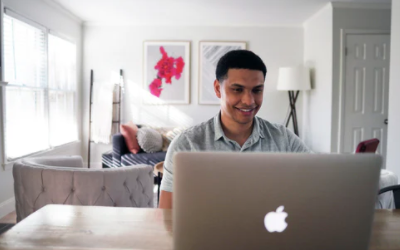 Your school's office of financial aid office is going to be the most up-to-date source of information on financing your study abroad experience.
Additional resources
Find international student loans at InternationalStudentLoan.com
If you're an international student looking to finance your higher education, it's important that you know about all of the various options available and what they entail. For example, if your country has a scholarship program for their citizens studying abroad then make sure to apply! Your home government might also have some programs in place that can help subsidize tuition costs or offer additional funding opportunities such as fellowships. If not, don't worry- many schools partner with external organizations who provide scholarships specifically for international students. You should always research these before committing to a school so you'll know which ones are worth applying for and which aren't- especially since there is often more than one option per organization.
---
August 17th, 2021 by Al C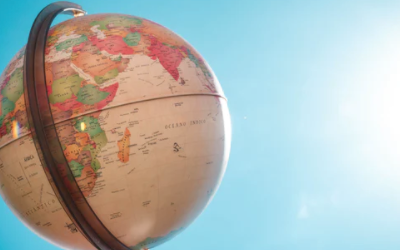 Do you want to study in an English-speaking country for your undergraduate degree? Have you considered the Gilman Scholarship? The Benjamin A. Gilman International Scholarship Program sends students to college abroad, providing up to $5,000 per year for tuition and fees. This scholarship is sponsored by the U.S. Department of State's Bureau of Educational and Cultural Affairs as well as the Institute of International Education (IIE).
If you are interested in applying, here are a few things that you should know about this great opportunity!
What is the Gilman program?
The Gilman Scholarship program is a part of the U.S. Department of State's Bureau of Educational and Cultural Affairs (ECA). It offers scholarships to students who want to study abroad for their undergraduate degrees. The scholarship fund also offers a variety of grants and internships that will help students study or conduct research in the field of international affairs.
The IIE acts as the administering organization for the program. There are three types of Gilman international scholarship:
The Benjamin A. Gilman International Scholarship Program
The Gilman Undergraduate Research Awards program (UGRA)
The International Education Exchange Programs (IEEP)
Each scholarship offers several benefits to the recipients and to the colleges and universities that participate.
Who is eligible for the Gilman Scholarship program?
Students can be high school seniors or college students. If you are a high school senior, you must rank in the top 25% of your class and also have an SAT score above 1200 or an ACT score of 24 in order to apply.
College students must be enrolled at least part-time at their undergraduate institutions. They must also have a full course load and be in good academic standing. If you are currently studying abroad, you will not qualify for the scholarship unless your institution is one of the approved host schools.
How do I apply?
You can apply online on or after October 1st of each year. Official transcripts and applications are required to be submitted by December 1st of every year (the earlier the better). You will also need two reference letters from teachers, university administrators, or employers.
Application deadlines vary from December 1st to April 15th of each year.
Check the website for more details on the application process, eligibility requirements, and any recently added instructions or policies.
How hard is it to get the Gilman scholarship?
It is a highly competitive program. Since so many students want to participate in this amazing program, only a few will be selected as a recipient. This is why you should start working on your application early!
You can also improve your chances by having strong SAT or ACT scores and ranking in the top 25% of your class. Because most applicants have excellent academic records, you will also need strong letters of recommendation and a well-written application. You should already have your reference letter writers lined up before you begin writing your essays for the application process.
How much is the Gilman Scholarship program worth?
Gilman scholars are awarded up to $5000 per year. Recipients may use these funds at any participating university in an approved country.
There are two other types of scholarships that you can apply for through the Gilman program: the Gilman UGRAs and the International Education Exchange Program (IEEP) Awards. These differ from the Benjamin A. Gilman International Scholarship Program, which is the most popular type of scholarship awarded by this program.
The UGRAs offer a wide variety of awards for students who want to carry out research in foreign countries. The purpose of these grants is to fund projects that are related to international affairs or business interests between the United States and other countries. The IEEP also offers to fund to students who wish to participate in a study abroad program for academic purposes.
How does it help undergraduate students?
It's a great opportunity for those who want to study abroad. It provides up to $5000 per year in financial aid for undergraduates who pursue academic, cultural, or professional enrichment programs abroad.
These funds help you finance any combination of tuition, books, room and board, airfare, visa fees, and other living expenses you need to complete your study abroad program.
It also provides a great opportunity for people who want to conduct research or interact with professionals in foreign countries. If you are interested in studying abroad but do not have the financial support you need, contact one of the program administrators at your school for more details on available awards and grants.
What can this funding be used for?
The funds you receive can be used for tuition, books, room and board, airfare, visa fees, and other expenses related to your educational programs abroad. It is up to the recipient to decide how they wish to use these funds.
You will have a better chance of being awarded the scholarship if you already have a clear idea of what you want to study or the field of research you wish to pursue while studying abroad.
The Gilman Scholarship also provides funding for undergraduate students who want to conduct research in foreign countries or interact with professionals in international relations. If you are interested in pursuing a career related to international affairs, you can request a grant from an organization such as The United States Department of State Bureau of Educational and Cultural Affairs.
How does the U.S. Department of state help students?
The Department of State helps students with the Gilman Scholarship by providing $1 billion in funding for all types of grants and scholarships to international students. Of this amount, about $500 million is provided each year for undergraduate and graduate students through the Benjamin A. Gilman International Scholarship Program.
If you are a current high school student bound for college, the Department of State can help you finance your education. You can apply for funding by following a few simple steps to find out if you qualify and how much money you might receive from the Department of State's scholarship program.
In Conclusion:
The Gilman scholarship is a great example of how low-income students can get the chance to go abroad and experience new cultures, languages, and ideas. It provides funding for international travel while also teaching them about other parts of the world they may not have been exposed to otherwise. You can find out more information on this scholarship at https://www.gilmanscholarship.org/
---
July 15th, 2021 by admin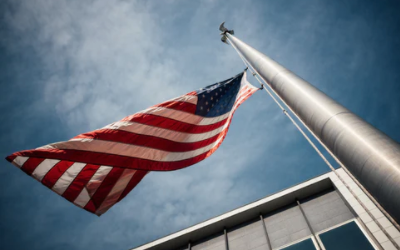 Once you've narrowed down your choice of schools and confirmed admissions, the next step is to apply for an F-1 international student visa to get authorization to study in the US.
All prospective foreign students are required to demonstrate that they have the financial capability to support him or herself while studying in the US. This includes covering tuition and fees, living expenses, and any dependents – without working during your studies.
Proof of Funds
To meet the Proof of Funds requirement for your F-1 visa, you will either need to present proof of funds for yourself or do so through a sponsorship (such as a relative financially backing your education). It is important that you check directly with the consulate as this may vary by country and agency, but here are some general considerations and documents you should bring during your visit.
Proof of liquid assets
The consulate will want to see that you are able to cover your education and living expenses. While there are generally no specific documents that prove this, there are some commonly used documents that help support proof of funds including:
Original tax returns from the last three years (Form 16)
Three years of bank records and/or fixed deposit statements of your sponsor (which can also be your parent)
Pay slips, employment letters
Chartered accountant statements
Scholarships (which should be indicated on your I-20)
Property documents
The US government is concerned more with liquid assets such as savings accounts and checking accounts since they want to ensure that you have easy access to these funds. Investments with fluctuating values and property deeds are not generally recommended as proof of funds. The embassy is looking to see that you have immediate funds to cover the first-year costs of your education and that you'll have access to funds for the following years needed to complete your degree.
Original Documents in English
Additionally, it is important that all of your documents are original, in English (or an official translation attached), and official. Your bank documents should be on bank letterhead with the name of the account holder, account number, and the total amount of funds indicated on the forms.
Sponsorship
If you are planning to study in the US but do not have sufficient funds, you can have a sponsor support you instead. Many international students have a sponsor, such as a family member, to help cover their educational expenses. Sponsors can be located inside or outside the US.
There are a lot of available scholarships that are designed specifically for international students. You can search for the latest listings of international scholarships.
All you have to do is to make sure that you are eligible for the scholarship. Some of the requirements are having the right positive attitude in school and towards one's future career, the willingness to excel in his or her academics, and many more.
Affidavit of Support Form
If the student is sponsored by a US citizen, they would need to complete the I-134 Affidavit of Support Form that requires the sponsor to cover any expenses that the student cannot afford.
If the student is sponsored with funds outside the US, then the embassy would check to see if there are any fund transfer restrictions from the specified country. If there are any restrictions, the student must be equipped with evidence that the student will be able to access these funds during the period of study.
Consulate and Embassy
The final determination of sufficient proof of funds is determined by the consulate or embassy. Even if you provide these documents they can still deny the student visa. Be sure to check with your school and consulate to make sure you have all the proper forms necessary when arriving for your F-1 student visa interview.
Also make sure that you are prepared to answer all of the questions in the interview in the best way possible. Be eloquent, explain things clearly and in a straightforward manner, and always be at your best form. Doing these and matching it with your complete documents gives you a higher chance of being accepted for an F- Visa.
*Please note: you should always confirm he latest requirements with official sources as they can change and this article may not reflect the latest changes.
---
June 21st, 2021 by Al C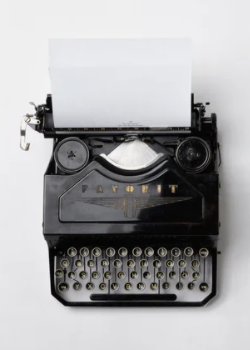 With the increased cost of college tuition, students often need to apply for grants and scholarships in order to pay their way through school.
There are scholarships and grants for everyone from recent graduates to first-generation college students – even if you're still a high school student.
Most scholarships require more than just good test scores. If you've ever wondered what it takes to win one of these awards, read on. The scholarship application process usually includes an essay question that the scholarship committee will ask you to answer.
Scholarship applications can be stressful for students – especially international students. The worst part is that applicants don't always know what they are doing wrong and how to fix it. This takes skill and preparation (and some good luck!).
Read this blog before you start writing – it will give you lots of tips that will help you write a great essay, so that your chances of winning the scholarship increase dramatically!
Writing a Winning College Scholarship Essay
Great scholarship essays show the real person behind the application and this could be what gives you the edge over the competition (as long as you meet the other criteria for the scholarship).
Scholarship Essays
Scholarship essays are like college admission essays. They have a lot in common and they are similar in the way that you write them. Prospective students applying for scholarships are in competition with each other, as many will have good grades and great prospects. Your essay is a great chance to distinguish yourself from other applicants.
When applying for a scholarship, it is important to write an essay that the committee will notice. The committee will receive many, many versions of the same essay. All of these similar essays will blend together – in other words, you need to stand out by writing an attention-grabbing story in a unique voice.
These are some tips to think about when writing your essay:
Scholarships are not always based purely on grades, so it is important to mention what makes you strong outside of academics.
It is best to find a scholarship related to your academic or future career goals.
One way to make sure your essay meets the requirements of each scholarship competition is to do some research on which type of essay it requires.
How to write a winning scholarship essay – scholarship essay tips
It's not enough just to know what you want to write about. You also need to meet any given requirements and develop a plan for researching the topic before starting on your essay.
Scholarship Essay Instructions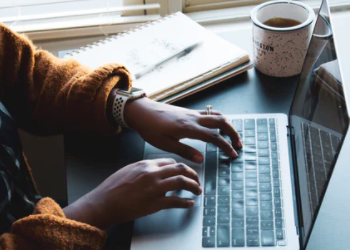 Before you start working on your essay, make sure to take a moment to read the instructions and fully comprehend what is required of you. If it's not clear, then look over them one more time until you have all of the information that you need. Do not start writing until everything is clear in your mind. If you have any questions about the essay, contact the scholarship committee and ask for instructions. This shows that you are serious about the essay prompt and will not make you look worse than if you did nothing at all.
Pay attention to the prompt and be sure you maintain focus on that
When reading the prompt, make sure to read it carefully several times and try to understand what is being asked. Scholarship prompts typically ask a variety of similar themes, such as how receiving the scholarship or gaining your degree will change your life. A good way to start the essay would be figuring out which specific question the prompt is asking you.
You should also avoid adding anything unrelated to the prompt. You should be able to talk about the specific topic in-depth. Stay focused on the prompt when writing your essay.
If you can, choose a topic that you are interested in
You'll create better work and be more expressive if you care about what you're writing. You may get to choose the topic of your scholarship essay for some applications.
So if you have a choice, choose a topic that you are passionate about. This should make it easier to write your scholarship essay without having to do more work.
If the prompt is asking for your past, present or future goals and aspirations (or something else), it's best to tie those into how receiving this scholarship will change what you're able to do.
If you make your writing from your heart, it will be more meaningful.
Avoid Negative Topics
Don't do essays that are about negative things. That's not good to read or write.
Scholarship program administrators are most impressed with essays that inspire and give hope, shed light on overlooked problems, or tell stories of overcoming great obstacles.
Don't be shy
Who are you? What makes you special? This is your chance to talk about what you want to say that you couldn't say in other parts of the application. When you tell the story of your own life in a scholarship application or essay, it will seem more real to the people reading it.
Spelling and grammar are important
People notice mistakes in grammar. Even small mistakes can distract a reader from your message, and nailing the spelling and grammar in your scholarship essay shows your writing ability and attention to detail. This includes good sentence structure and a wide vocabulary throughout your entire essay.
Proofreading your essay is crucial to submitting an application that will be in with a chance of winning.
Stick to the word count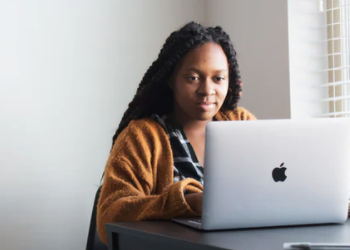 When you write a scholarship essay, the prompts usually tell you how many words (or characters) to use, so follow instructions and stick to the rules. You would be surprised how many applicants go over the word count, and despite submitting a well written scholarship essay, they make a bad first impression by sending something in that doesn't meet the scholarship requirements.
You may not know what 250 words looks like. It's hard to tell. As a general guide, you need to write 250 words for one typed page (double spaced). That means you need to write 500 words for two pages and so on. Microsoft Word and Google Docs both have functions to show you your word count.
You can't go over the word or character limit. If you do, you may be disqualified. You do not need to write an essay that exactly hits the limit, but it is good to come close.
It's easy to think that when you write more than the word limit, people will think you are working harder, have put in extra effort, and are therefore more deserving of the scholarship money. In truth, the people reading your essay care about how well you follow directions as much as they care about a well written essay.
For a great scholarship essay, do some research
What do you know about the organization awarding this scholarship? Look them up online. Learn about why they are offering the scholarship and their mission statement.
Learn about the award provider's mission and objectives. As you write your scholarship essay, think about the point of the company's mission and what it is they are looking for in a successful candidate. Then share a story from your life that demonstrates how passionate you are for the organization or cause.
Many scholarship providers also showcase previous winning scholarship essays on their websites. You can see what a winning essay looks like and learn from their experience. Studying other scholarship essay examples will give you many ideas about what to write in your personal statement, how to create your essay's introduction and a really good understanding of the scholarship essay format you should use.
Start the essay writing process early
Time management is key when applying for scholarships. Plan ahead to ensure you have the proper time available and be sure to check deadlines and requirements.
Give yourself plenty of time to come up with a thought-provoking essay. Take the time to brainstorm ideas, compile an outline, and edit your entry thoroughly just like you would for any assignment.
It is best to do your work before the deadline. That way you have time to make sure that it is good and you can fix anything if it needs to be fixed. When you finish writing the essay, leave a few days before you edit it. You'll have a better chance of finding errors and places for improvement if you do not edit it right away.
Here are some scholarship essay tips: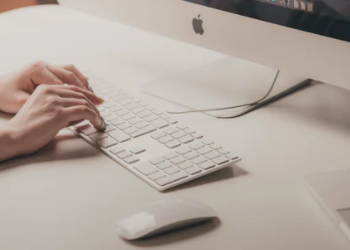 Introduce the essay with a strong introduction or "hook." Try to make your first sentence engaging enough to grab your reader's attention.
Introduction, body, conclusion – a classic framework. Start with an introduction. The introduction should tell the readers what you are going to say in your essay. Write a body that tells about the main idea of your essay. The body should have many details, sentences, and paragraphs to support your argument. Finish by writing a conclusion that tells the reader what you talked about in the body of your
New ideas should always start new paragraphs. Paragraphs should be short and concise for easy reading!
Try to tie up any open threads and bring your essay to a conclusion with a personal statement.
Be truthful
The most memorable essays are written with the utmost authenticity and are often built around a series of events that detail how these experiences have impacted your life. Remember, you do not need to embellish or make up details to try to seem more deserving for the scholarship money.
Show, don't tell
This is the most important tip for writing an essay. Instead of just explaining how you feel, try to paint a vivid picture through your words. For example: instead of saying that I'm really stressed at work and school, illustrate what stress looks like to you – late nights studying and forgetting to shower for days?
Keep it concise
Clear, specific and concise writing is one of the best tips for a solid scholarship essay.
Providing a compelling and concise essay is challenging, but necessary. Employing simple language with specifics and vivid imagery will help you do just that.
Write about resilience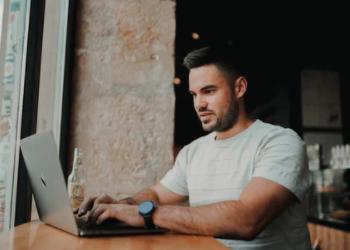 Scholarship essays are rigorous and require a lot of thought. Often, the essay will ask you to write about an important issue in your life that required you to be very resourceful when solving it, or a specific hardship you have overcome.
Many applicants make the mistake of writing more about their struggles with overcoming obstacles and not giving much insight into how they actually accomplished it.
One of the most important components for crafting a worthy scholarship essay is to focus on one event that has influenced or had an impact on your life. If you have experienced many different adversities throughout your life, it can be hard to narrow down which one to focus on.
However, by choosing a central theme you will be able to provide a more concise, coherent essay and will be able to tell the story of overcoming your obstacles in greater depth.
Use a professional tone, but also show who you really are
Instead of using overly colloquial language, focus on professionalism. But don't be too formal – this is still your essay! Just keep readers interested by being yourself and sounding like you instead of trying to sound stuffy or formal.
Balance humility and pride
Your scholarship essay is the place to share your accomplishments and backstory, but don't just list all of your virtues in an effort to prove that you deserve a scholarship. It's important to strike a balance between being humble and proud of what you've accomplished.
Avoid these common errors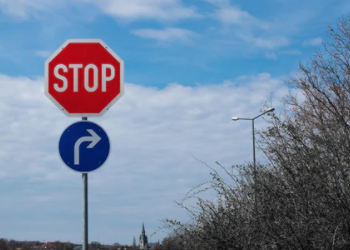 Now that you have a general sense of how to approach your essay, let's review what we should avoid mentioning.
Generic inspirational quotes
By all means put quotes on social media. Or on your desk. But for a scholarship essay, you should not use them.
Instead, include advice or wisdom you've been given from the people who are important to you. Doing this will add a personal touch and give readers insight into what motivates you.
Platitudes, cliches and meaningless phrases
Be original. Don't paint the same picture as everyone else when you're applying for scholarships.
Platitudes are common phrases that people use all the time. For example, "Good things come to those who wait."
Try not to use them in scholarship essays because you will sound like everyone else if you do.
Cliches are overused phrases or stories that no longer have any power or meaning. If you want to write a great scholarship essay, don't use any clichés.
Swearing
Sounds obvious, right? You'd never even think of doing this in a scholarship essay, would you? You'd be surprised at how many people actually do – and it can cost them the scholarship!
Try to avoid any swear or curse words, even if you hear others use them frequently in mainstream media or TV shows.
It's unlikely that you will offend anyone, but be safe rather than sorry.
Use a thesaurus to find new exciting words and paint vivid imagery of your experience.
Txt spk and emoji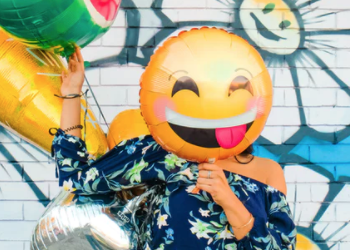 While you may be accustomed to using abbreviations and acronyms in daily conversations, keep them out of your scholarship essays.
The scholarship essay is one of the best places to showcase your writing skills, so it's important that you write in a formal style unless otherwise directed.
Avoid using slang and informal language in your essay. Keep it professional and academic but also personal. A scholarship committee is looking for a special person with unique qualities.
The same goes for emoji. Keep them out of your scholarship essay! ;p
Trending topics
Don't address a currently trend, controversial topic unless the essay prompt asks you to. A winning scholarship essay will be about you and your experience, not the latest trending topics.
It's ok if you touch on these ideas as part of your essay, but not as the main theme.
The most compelling essays often deal with personal subject matter rather than popular topics.
DO take a strong stance on causes that you care about and show how winning this scholarship will help you continue fighting for them if appropriate, though. A critical thinker will stand behind something they can argue for convincingly.
Writing scholarship essays requires following the prompt and avoiding unrelated points.
Photos, and fonts
Don't make your scholarship essay a visual project. Keep it professional. You want people to read it without getting lost in all the pictures and fonts.
If you there are no formatting instructions, when uploading your essay to an application, use Times New Roman font and size 12.
If you copy-paste your essay into the text box on an application site, this will format your content for you.
Ensure that your writing follows all formatting requirements for headers and footers, margins, and single- or double-spacing.
Extreme statements
Scholarship essays should not only consist of extreme perspectives. Avoid unnecessary pessimism about the future and strong stances on irrelevant issues.
If the prompt asks you about a problem facing the world today, you can answer by focusing on the hope for the future and the possibilities to overcome the issue. Many scholarship essays focus too much on the problem and not enough on the solution.
Criticism of other applicants
It is not okay to say that someone else – like another applicant – is less deserving of financial aid than you are. Scholarship committees really frown on this as a practice. You can tell the committee why you are deserving of the scholarship money without putting any other applicant down.
Your life story
Every scholarship essay needs to be focused and concise, so it is important to remember that you only have limited space. It can be tempting to write a lot about your life, but stay focused on the prompt given.
So while the story of your life may well be worth writing about, you probably can't do it within the word limit set, and it almost certainly won't meet the brief in full.
You can choose to focus on one period of time, or one important event in your life that will allow you to write your essay and show a different perspective from all the other applicants.
Essay Writing Process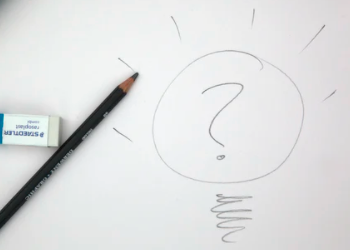 Understanding how to write a scholarship essay can be difficult, but we're here to give you some help.
Idea generation or brainstorming
Many students just dive straight into writing their essay. But if you want yours to really stand out, you should start thinking, planning and generating ideas before you begin writing.
Think about the essay prompt. Start to think of what you want to write about to address it fully.
To ensure that your idea fits with the prompt and communicates what you are trying to say, brainstorming is necessary. As you think of ideas, write them down as bullet points or notes on paper.
Outline
An outline is a useful tool to help you avoid structural mistakes, omission, repetition and fluff in your scholarship essay.
Your outline is like a complete answer to the essay prompt but without any of the detail.
As you write the full version of your essay you will have all the space you need to expand on what you've decided on in your outline.
Structure
The outline can help you structure your scholarship essay properly.
Your outline should allow you to see that you have answered the prompt, and done so in a logical order such as:
An introduction that sets out your ideas for the essay
Explanations that support the ideas you raised
A conclusion that summarises your points and wraps up the essay
Write
Once you've drafted your article and outlined its key points, you can begin writing the piece for real. Be sure to follow your outline and check it for anything you may have missed while drafting.
Try to be succinct, avoid rambling on about unrelated topics and make your point quickly and clearly.
If the scholarship doesn't mention a maximum essay length, a good rule of thumb is that your essay should be around one full page long.
Take 5 (or longer)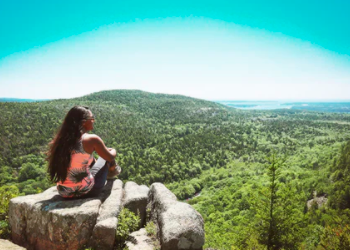 When you've completed a first draft of your essay, stop for a little while. Take a break by getting outside for some fresh air or going for a short walk. This will give you time to take in your own work and get some perspective on it.
When you return from your break, the essay will seem clearer in your mind than before. If possible, wait until the next day to come back to your essay. Continuing to edit it fresh in your mind will help you make any final revisions.
Editing
With a fresh set of eyes on your scholarship application essay you may notice things that you want to change, add or remove. Is there a better way to say something? Do you need to elaborate more on a certain part? Is there something that doesn't make sense?
You also need to look out for grammatical errors, spelling mistakes and typos.
When revising your essay, you should always ask yourself if there is a better way to express what you want to say. Are any of the sentences not necessary? Could they be shortened or rewritten? Is it clear how this section connects with another?
If you find that you've repeated the same words too often, you try to vary your language. It will make reading and understanding your essay easier for a reader who is not familiar with what you're trying to say.
Tools such as Grammarly can help find errors in writing, so it's a good idea to check your work there before submitting anything or sending off your application.
Format
Once you're happy with the content it's time to format your essay by following the instructions provided in the brief.
If no specific instructions are given, then our advice is to use a standard 12 point font like Arial, Times New Roman, Helvetica, Courier, or Georgia font.
Double spacing is a standard requirement for many scholarships.
It is also important to use a 'Title Page' and include the following information: name, address, year of study, current course(s), email address.
Ask someone to read your essay
It can be hard to be objective when reviewing your own work. That's why you should ask someone else to read through it before you submit.
Ask them what they think about your writing, and if the essay presents all of the main points that were requested in a clear way.
If there are any gaps then ask them for ideas so that everything is well-balanced.
Ideally someone who has experience with reading essays would be the best person – someone like a teacher or counsellor. But really anyone like a friend or family member will do here because their perspective will be different than yours.
Take their advice and update your essay not submit your essay until you have made the requested changes.
This will give you an edge and help ensure greater success!
Don't quit!
If you get tired, rest but don't give up. Writing a scholarship essay is not an easy task, but if you break it down it is manageable. If you need more money to be able to afford to study abroad then winning some extra financial aid in the form of scholarships could make all the difference to your financial stability in college.
We hope that you've learned something new about how to write a scholarship essay in our article. Now it's over to you…
Good luck!
Do you have any other scholarship essay tips? Let us know in the comments below!
Find your scholarship here.
---
May 24th, 2021 by Al C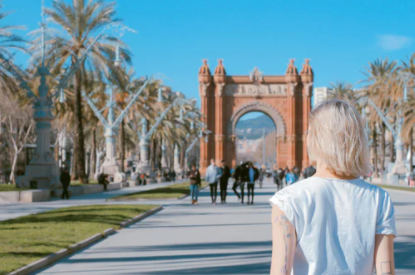 Studying abroad is a great way to experience new cultures, meet people from all over the world and learn about different perspectives on life.
Studying in European countries can be a life-changing experience. Especially if your'e planning to study at a Spanish university.
Studying in Spain as an international student can be a hugely rewarding experience because it is a country with so much to offer. However, in order to stay for more than three months, you'll need a student visa for Spain.
Studying abroad can be intimidating and scary at first but once you're there it's easy to get into the swing of things.
Read on if you want some tips about studying in Spain.
Spain
Spain is located on the Iberian Peninsula and neighbors countries like France, Portugal and Andorra. Spain is no doubt a beautiful country with a rich history and diverse culture. Spain is famous for its architecture, food, and wonderful climate. Spanish cities such as Madrid, Barcelona, Granada, Valencia are famous around the world. Also, if you are a fan of Soccer, you will be able to enjoy the world-famous Spanish Football League La Liga. Visitors to Spain will also enjoy its rich culture, such as Flamenco and Gaudí architecture.
Spain is a beautiful country with a diverse climate, food and welcoming people, so it's no wonder that international students are flocking to this country in droves to study abroad!
Spain has a large number of universities including both private and public universities. Many Spanish universities are hugely famous among international students and have good rankings as well. Universities like the University of Barcelona, the Complutense University of Madrid, and Universidad Autónoma de Madrid rank among the top international universities. These are just some of the universities you should consider if you are looking to study in Spain.
There is no better place than Spain to get a degree in Spanish language. Many universities also offer degrees for foreign students who prefer a course delivered in English.
If you are thinking about getting an MBA degree as an international student, Spain would be the place for you. Because three of the top colleges for MBA in Europe are located in Spain and they are IESE Business School, IE Business School, and Esade Business School.
Average Living Cost and Tuition Fees in Spain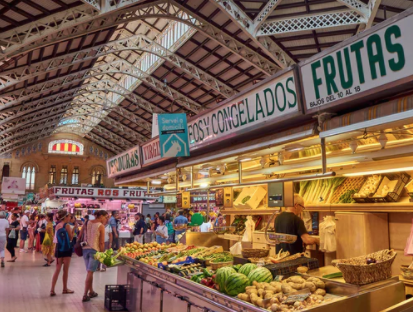 The living cost varies from location to location. Cities like Madrid and Barcelona have a high living cost. And on the other hand, cities like Granada, Valencia have a lower cost. So depending on your budget, you can choose a place to live in.
The good news for international students who study in Spain is that the cost of living is generally quite affordable there.
You can find excellent quality food at very reasonable prices in Spain. There are many inexpensive stores where you can buy fashionable clothes at an affordable price.
Even transportation costs are more reasonable than other European countries. It won't be hard for you to travel wherever you live – no matter where and when, including exploring the rest of the country.
Universities in Spain are also cheaper than in many other European countries. The average tuition fees of a Bachelor's degree are around 550 EUR to 3,500 EUR per year and for a Master's degree is around 750 EUR to 4,000 EUR per year. That makes Spain one of the cheapest destinations for international students. However, the private colleges set their own rates according to their facilities. Private colleges charge around 10,000 EUR to 25,000 EUR per year.
Top 5 Spanish Universities for International Students:
University of Barcelona:
The University of Barcelona holds the no. 1 ranking in Spain and one of the finest colleges all over Europe. The University of Barcelona was founded back in 1450, making it one of the oldest universities all over the world. The university consists of more than 100 departments, which are classified into 18 faculties and 2 schools. The 18 faculties are based on multiple subjects including Biology, Dentistry, Earth Science, Chemistry, Fine Arts, Education, Economics, Geography, Law, Math, Library Science, Medicine, Philology, Philosophy, Pharmacy, Psychology, and Physics. The University of Barcelona offers 75 Bachelor's degrees, 353 Graduate degrees, and 96 Master's degrees.
International students pay around 3,500 EUR to 6,000 EUR per year depending on the course.
The University of Barcelona is a public university which ranks among the top 100 best colleges and universities in Europe. It has about 150,000 students enrolled from over 140 different countries making it one of the most diverse institutes for higher education in all of Europe. The Compl
Complutense University of Madrid:
The Complutense University of Madrid is one of the top universities all over Europe. It was founded back in 1293, making it one of the oldest universities around the world. The Complutense University of Madrid offers more than 90 undergraduate degrees, more than 170 postgraduate degrees, and more than 175 Master's degrees. All the courses are taught in mostly Spanish. However, the Complutense University of Madrid also has English programs for international students. It offers subjects such as Arts and Humanities, Science, Medical Science, Social Science, Law, Engineering, Business Management, etc.
International students pay around 3,000 EUR to 9,000 EUR per year depending on the course.
University of Navarra:
The University of Navarra is one of the best universities in Spain for international students. It was founded back in 1952. The University of Navarra is located in Pamplona, Spain. More than 11,000 students study here and over 10% of them are from other countries. The university offers 35 Bachelor's degrees, 32 Graduate degrees, and 38 Master's degrees in both Spanish and English languages. Its main campuses are located in Pamplona and San Sebastian. However, its prestigious IESE Business School also has offices in Barcelona, Madrid, New York, Munich, and Sao Paulo. It offers courses such as Engineering, MIM, MBA, MArch, etc.
International students pay around 3,300 EUR to 8,500 EUR per year depending on the course.
University of Granada:
The University of Granada is the 4th largest university in Spain. It also hosts a large number of international students each year. It was founded back in 1531. it is also one of the most significant universities in Europe in terms of its historical importance. The University of Granada offers more than 89 Bachelor's degrees, 100 postgraduate degrees, and 28 doctoral courses programs. The University of Granada has a wide range of courses including biology, biochemistry, food science, environmental sciences, statistical sciences, mathematics, dentistry, etc.
International students pay around 2,300 EUR to 7,500 EUR per year depending on the course.
University of Valencia:
The University of Valencia is one of the most popular colleges all over Europe. It was founded back in 1499. The university now offers degrees in sciences, engineering, health sciences, humanities, education, and social, economic, etc. It has 18 faculties, schools, and 19 interdisciplinary research institutes. The University of Valencia offers more than 50 bachelor programs, 110 master's degrees, and 60 doctoral programs in both Spanish and English languages.
International students pay around 3,500 EUR to 7,500 EUR per year depending on the course.
Additional Information
Some additional information sources:
https://www.studying-in-spain.com/spain-student-visa-interview-questions-and-tips/
https://erudera.com/spain/
In Conclusion
Studying in Spain is an attractive prospect for many international students. The Spanish universities and colleges are highly valued among people looking to pursue a higher degree. Many affordable colleges are available and offer high-quality education.
Studying in Spain is an interesting and rewarding experience, but you should be sure to explore the country outside of your studies as well. There is so much to do and see in Spain that you won't want to be stuck inside your classroom all day.
Studying abroad is an experience of a lifetime, and there are many reasons why people choose to study in Spain as international students.
If you're studying in Spain and need additional funding, you should seek out a scholarship. Alternatively, if you are a US citizen in Spain, you may be able to apply for a loan.

---
April 29th, 2021 by Al C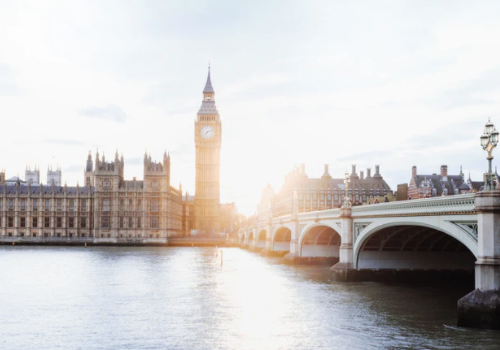 Studying abroad in the UK is a great opportunity. You can meet new people, experience different cultures and take advantage of some amazing opportunities that you may not get at home. The following blog post will help show you what it takes to study in the UK as an international student, so read on!
When you think of studying in international colleges, UK colleges always pop up first. The UK has some of the most popular colleges in the world. They offer high-quality education and global outreach to their students. Students will have multiple opportunities ahead of them. The UK is the home of hundreds of world-class universities. Degrees from UK colleges are highly recognized all over the world as well. Students don't have to struggle in order to find jobs worldwide.
The UK has some of the Best Universities:
There is no doubt that the UK has some of the top universities in the world. The University of Cambridge, Imperial College London, University of Oxford, and University College London rank among the top ten colleges in the world. There are many others in the UK that rank among the top 100 in the world. 
UK universities offer more than 50,000 courses in over 25 subject areas with both post and undergraduate degrees to international students.
What else UK Universities offer other than education?
The UK is a huge territory. Countries like England, Scotland, Wales, Northern Ireland are located in the United Kingdom. The UK is full of history and culture. Students will have a lot to explore and find a multicultural atmosphere all over the UK. Cities like London, Manchester, New Castle, Warwick, Cardiff, Norwich have a rich history and a lot to explore. If you are a football fan, you can go out with your friends to watch the world-famous English Premier League. You will find all the advantages of a developed country such as malls, metro stations, transportation facilities, restaurants all over the UK. You will have the experience of a lifetime while you study in the UK.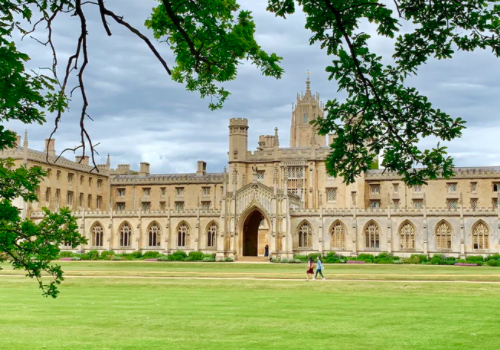 What are the benefits of studying in the UK as an international student?
Studying abroad can help you gain new skills and experience that will be useful when applying for jobs or internships back home.
Studying abroad can also help you develop your English language skills, which will make it easier for you to find work in other countries too.
Studying abroad brings a lot of opportunities and life-changing experiences. You can experience other cultures and meet new people. You will be able to improve your language skills, which can be beneficial for traveling around the world and find job opportunities worldwide. Learning new cultures will make you comfortable with other people and help you build healthy relationships. You will be able to work comfortably without any problem.
When you live in another country, you are living all by yourself. Unknowingly you are developing yourself and your lifestyle. You will face many challenges during this period. You will be adapting yourself to face those challenges all by yourself. That boosts your confidence and prepares you for bigger challenges. You will learn skills that will help you build a comfortable and secure future.
The UK welcomes hundreds of thousands of international students every year. Being an international student studying in the UK and finding the best colleges and subjects is not easy. Studying in the UK as an international student can be expensive sometimes. So it is important to do proper research and find all the opportunities that the UK offers.
How do I apply for a study visa to come to the UK?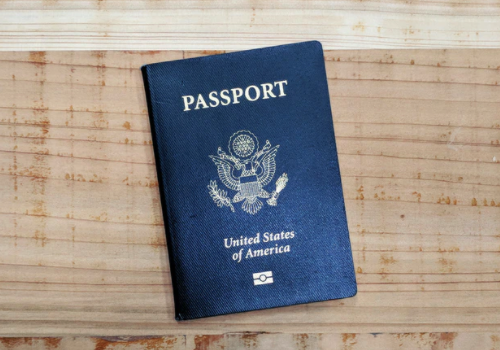 If you are planning for a short course and you are over the age of 18, you should go for a short-term student visa. Using it, you will be able to stay in the UK for 6 months and you can extend the period for 11 months as well. 
Or, if you want to stay longer you can apply for Tier 4 (Child) student visa if you are under the age of 18 or you can apply for a Tier 4 (General) student visa if you are over the age of 18.
Student Visa Requirements:
Valid Passport
Your recent photograph
A statement from your course provider
Proof of adequate English language skills
ATAS (Academic Technical Approval Scheme) certificate if you are studying a sensitive subject.
Proof your financial stability throughout the course
What is life like as an international student in the UK
When you study in the UK as an international student, there are a lot of things you need to be aware of.
One thing is that the academic year in the UK starts in September so your course will start from this date as well.
Student life in the UK can be very fun. Studying in a new country is always an exciting and adventurous experience, but it can also lead to feelings of homesickness or loneliness from time to time.
You may need help with your English language skills if you are not fluent when starting your course so that you can take part fully in the lessons and lectures during your time at a UK university.
How much will it cost?
The cost of living in London is higher than most places, so if you're coming from outside Europe then it's important to budget accordingly and plan ahead before coming over here with money saved up just in case!
Types of Courses
Remember that there are lots of different types of courses available across the UK – not just traditional degrees but also vocational courses such as nursing or teaching! You'll need to research what type of course suits your needs best before making any decisions about where to apply…
Tips on how to find accommodation, get around, and make friends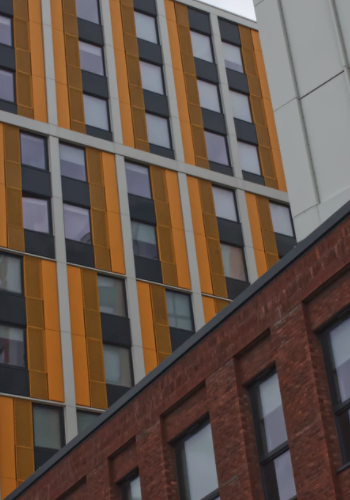 Finding accommodation as an international student can be difficult, but there are lots of people out there who have been in the same position as you and can offer some advice.
In most cases your best option is university accommodation – but make sure you are aware of the differences in quality across different universities before making any decisions! If you only stay for a semester or one year, then this is ideal. If you stay for your full course, you'll probably want to move to private accommodation with friends in your second year.
It's good to get your bearings and find out how to navigate around the city or town that you're living in. You can do this by downloading a maps app for your phone, buying an offline map book at the bookstore, getting oriented with a tour group provided when you start your course.
Making friends in a new country is tough, but not impossible. One of the most effective ways to do this is by joining clubs and groups for international students – you'll get a great cultural experience and make friends from all over the world through these organisations.
Not just for university
Studying abroad is not just for university students – find out about other options such as high school exchange programs or internships with British companies.
Top tips for making your stay more enjoyable and less stressful
Stress and homesickness is common among international students. Here are some top tips for staying happy and less stressed while studying abroad:
Try to make friends with other international students in your course – a study buddy is always useful!
Assign times during the week as 'study' periods so that you can get best use of your time.
Make an effort to get involved in your local community.
Exercise regularly.
Eat healthy food.
Drink plenty of water and fruit juices to keep hydrated and energised.
Tips for staying in touch with your family back home:
It's important that international students stay in close contact with their friends, families, pets – whoever is waiting at home! Here are some tips to think about to stay in touch:
Try to video chat with family and friends back home at least once a month – it doesn't have to be long, just make sure they know you're happy.
Don't forget about your furry friends! Send them some photos of the adventures you are having abroad so that they don't miss out on anything while you're gone.
How to choose a college to study in the UK?
It depends on you where you want to stay in the UK. The UK is a fairly large territory and covers a lot of lands. There are over 350 colleges in the UK. So you have a lot to choose from. All the colleges are known for their specific subjects and education quality. Colleges like Oxford and Cambridge rank 4th and 7th in the world. Some colleges are specifically famous for their subjects and course such as Bristol University for Engineering and Technology or Oxford and St. Andrews for Business and Management.
Studying in the UK can be expensive as well. Top colleges almost charge up to $30,000-$32,000 a year which is really expensive. Moreover, living costs in cities like London, Manchester, Brighton can be high. Most of the colleges offer on-campus accommodation to their international students but you can live somewhere else in the city if you want. The rental cost will depend on the area you choose to live.
So choosing the college and living area according to your budget is very important. There are good colleges like Suffolk, Cumbria, and Coventry university that offer high-quality education with low tuition fees. You can expect to pay $9,000-$15,000 a year.
5 best universities for international students in the UK:
The UK has some of the top colleges in the world. All of them have beautiful campuses, playgrounds, laboratories, parking, and many more. UK colleges offer a lot more than education. They create a beautiful atmosphere for their students. Here are the 5 colleges in the UK:
1. The University of Oxford:
We all have heard of Oxford University at least once in our life. It is the oldest English-speaking college in the world. It also ranks 4th among the top ten colleges in the world. Oxford University welcomes students from more than 150 countries. 21% of students are international students as well. It is mostly famous for research and inventions.
Oxford University offers courses like Engineering, Humanities, MBA, BBA, MBBS, etc to students. International students outside of the EU pay around $32,000-$40,000 per year depending on the course.
2. The University of Cambridge:
The University of Cambridge is a research university just like Oxford. It the second oldest English-speaking college and the fourth oldest college in the world. There are currently more than 20,000 students study in this university and more than 9,000 of them are international students. Students from more than 150 countries apply every year.
It offers Computer courses, MBA, BE, Btech, BBA, MIM, Engineering, etc courses on both masters and bachelor's level. International students pay almost $30,000-$45,000 a year.
3. University College London:
University College London ranks 8th among the top colleges in the world. It is the third-largest university by the total number of students. It was established back in 1826. More than 43,000 students study here and 25% of them are international students. There are more than 800 professors and over 7,000 academic staff available for students.
It offers both master's and bachelor's courses to students. It offers courses like Science, Business, Computer, MPharm, MBA, MIM, MEM and many more. International students pay around $15,000-$40,000 a year.
4. Imperial College London:
Imperial College London was established back in 1907. It ranks 9th among the top colleges in the world. It is one of the leading Public Research Universities in the world. It is the only university in the UK that exclusively focuses on Business, Engineering, Medicine, and Science. 50% of the students come from other countries. Its main campus is built mainly for research purposes.
It offers both bachelor's and master's courses to its students. It offers courses like MSc, computer, medicine, engineering, MBA, MIM, MS, etc. International students pay around $14,000-$40,000 per year.
5. The University of Edinburgh:
The University of Edinburgh is located in Edinburgh, Scotland. It an open university and allows students from more than 150 countries. It was established back in 1582. It is the 6th oldest university in all over Scotland. It also ranks 20th among the top colleges in the world. The university is divided into three colleges and offers various subjects to its students.
It offers courses such as Computer, Business, Engineering, Science courses at both bachelor's and master's level. International students pay around $12,000-$35,000 a year depending on the course.
How to apply to study at a British university:
UK universities offer masters, post-graduate and undergraduate courses to international students. A few things you should keep in mind before applying:
Choose at least 5 colleges and courses of your choice.
You have might have to go through language tests such as PTE Academic, TOEFL iBT, IELTS Academic, and C1 Advanced if your first language is not English.
The application process for postgraduate and undergraduate courses is different.
Undergraduate:
You have to give all the required information on the UCAS website and fill an application form.
Register on the UCAS website
Add your personal information
Choose subjects and universities
Add your educational qualifications
Add your and your family's financial information
Postgraduate:
Most UK colleges allow postgraduate students to send their applications throughout the year. But some of the courses have specific deadlines as well. It will be better if you contact the college authorities before making the application.
You have to fill your application through UK PASS.
You have to submit your personal details, passport, previous qualifications, and other necessary documents.
Once you are done submitting your application form, it is time to prepare your health insurance, student visa, and passport. Some of the universities require police station registration and an online pre-enrollment process before your arrival.
Get your qualifications assessed by the British Council or NARIC:
If you are an international student, British Council or NARIC will compare your qualification certificates with UK qualifications. Your qualification should be equivalent to UKs qualification. The process is fairly simple. You can submit the photocopies of your certificates on NARICs official website. There is an application charge as well. It takes 15 working days to get the final results.
Staying safe and healthy while studying abroad
Staying safe when you're studying abroad should be your top priority. When you're living in a new country, it's important to know the local culture and customs so that you can avoid any dangerous situations as well as stay safe while walking at night or when using public transportation.
– Be aware of how much personal information is displayed on social media accounts. You may not want everyone knowing where you live and what time you go to bed!
– Learn about general safety tips for studying abroad before coming overseas by going through some online resources.
What should you pack before coming to live in London, England
Generally the climate in the UK is temperate. You should pack clothes for three seasons:
a coats and sweaters in winter (December to February)
lightweight clothing in spring and autumn/fall (March to November)
shorts, t shirts and sandals in summer (June to August).
If you are coming from an area that is hot year round then be sure to bring some light weight items of clothing. If you are coming from the Southern United States where it never gets cold, consider wearing a jacket since London can get chilly at night. We recommend packing one pair of jeans if they don't wrinkle easily as there may not always be time for laundry day after traveling long distances. Pack any medications including prescriptions with your carry on luggage when flying over here
Funding
Studying abroad can be expensive. You might need to get a loan or scholarship to cover the cost of your studies.
International student loans are available at some schools (currently only for U.S. Students)

In conclusion
The UK has become one of the most popular destinations for international students over the years. Thousands of students around the world come to the UK for higher education and to make their future secure. There are multiple reasons why UK colleges are famous among international students. They offer a wide range of courses, degrees, and research opportunities. They are also famous for their scientific innovations. More than 500,000 international students visit the UK to pursue their favorite subjects in their dream colleges every year.
---