---
December 9th, 2022 by Sagnik Santra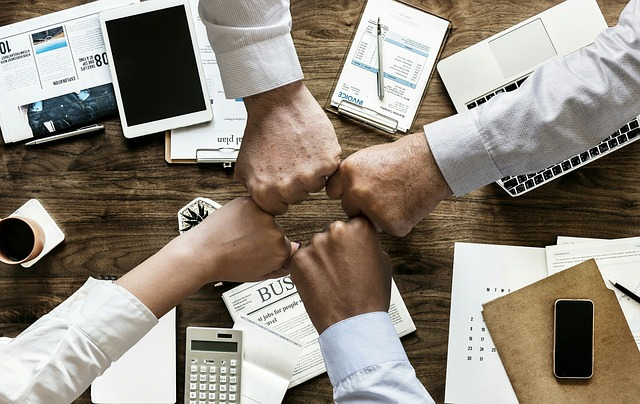 MBA is one of the most demanding as well as rewarding degrees today. It can open the doors to a rewarding career, but it also typically comes with a hefty price tag. Fortunately, there are several ways in which you can get financial aid for pursuing an MBA degree.
One of the most common methods is through MBA scholarships and grants. An MBA scholarship will not only help cover tuition costs but also some of the other expenses associated with pursuing your degree.
There are several different types of scholarships available, so it is important to consider all your options and apply for any that you may be eligible for.
In this article, we will be sharing how to get an MBA scholarship and share some tips to increase your chances of getting approved for one.
So if are planning to study in a business school or pursue an MBA degree, read on to find out more.
What are MBA scholarships?
Just like any other scholarship, an MBA scholarship is a form of financial aid to help cover the costs associated with pursuing your degree. While some scholarships are merit-based, there are also several need-based grants and fellowships available for MBA students.
If you are a bright student or have other talents and skills, your chances of getting an MBA scholarship are higher. Or, if you have other talents like sports, music, or art, you can also apply for scholarships that are specifically offered to students with such talents.
In simple words, an MBA scholarship is a form of financial aid that helps to pay for your MBA tuition fees and other expenses such as books, travel, and living costs.
The high cost of MBA courses is not unknown. So, it is important for you to look for scholarships to finance your education.
How do MBA scholarships work?
If are looking for MBA scholarships for a full-time MBA course, you need to apply for them just like any other scholarship. You will be required to submit an application form, as well as a personal statement, your academic record, and letters of recommendation.
You may also have to attend an interview or write an essay depending on the type of scholarship you are applying for. Once the selection process is completed, you will be notified of the outcome.
For part-time MBA programs, you can check with your college or university to see if they offer any scholarships or financial aid packages for their students.
You should also explore the possibility of employer-sponsored tuition reimbursement programs and fellowships offered by various organizations and companies. This type of funding can be incredibly useful if you are employed and the company is willing to sponsor part or all of your tuition fees.
Finally, it's important to look for scholarships that have specific criteria such as geographic region, academic background, gender, race, etc. This will help you find a more targeted scholarship that better suits your needs.
Most business schools also offer scholarships to their own students. It is important to research the school's policies and procedures for applying for these scholarships, as well as any specific requirements you may need to meet.
It will also help if you contact the financial aid office of your chosen business school directly and find out what kind of MBA scholarships they offer.
So make sure to explore all the options available and take the necessary steps to maximize your chances of getting an MBA scholarship.
Different types of MBA scholarships
Scholarships can be divided into two main categories: need-based and merit-based.
Need-based scholarships are awarded based on financial need, whereas merit-based scholarships are awarded to students who demonstrate excellence in academics or other areas such as leadership or community service.
For example, the university of your choice may offer a need-based MBA scholarship to students who demonstrate financial hardship.
On the other hand, they may also offer merit-based scholarships to students with exemplary academic records or those who have achieved an outstanding level of success in their chosen field.
In addition, there are several other types of MBA scholarships available from outside organizations and government agencies. These scholarships are usually awarded based on criteria such as academic excellence, leadership potential, or financial need.
Common types of MBA scholarships include:
1. Corporate Scholarships
Many companies offer MBA scholarships to their employees or the children of their employees. These corporate scholarships are usually awarded based on merit and provide full or partial tuition coverage.
These scholarships are usually highly competitive, so applicants should be sure to check with their company's HR department for more information.
2. Military Scholarships
The U.S. Army, Navy, Air Force, and Marines offer various types of military scholarships for members pursuing an MBA degree. These scholarships typically cover all or part of tuition, as well as other costs associated with the MBA program.
3. Minority Scholarships
A variety of organizations offer scholarships specifically for minority students pursuing an MBA degree. These scholarships are usually merit-based and may provide full or partial tuition coverage to those who qualify.
4. International Scholarships
Many countries have programs that offer scholarships to their citizens who are pursuing an MBA degree. These programs may be offered directly by the government or through private organizations, and typically offer full or partial tuition coverage to those who qualify.
5. School-specific scholarships
Many universities offer a variety of scholarships specifically for their MBA students. These could be merit-based or need-based and may cover all or part of tuition fees. Applicants should check with the admissions office at their chosen school to learn more about available scholarships.
6. Local and regional scholarships
Private organizations and non-profits often offer scholarships to MBA students in specific regions or cities. Applicants should contact their local chamber of commerce, library, or government offices to learn more about available scholarships. These scholarships are usually need-based and provide partial or full tuition coverage.
Top tips to improve your chances of getting an MBA scholarship
So now that we know one or two things about MBA scholarships, here are some tips to help you land one:
1. Achieve a high GMAT score
If you want to be eligible for a merit-based scholarship, one of the most important things you'll need to do is achieve a high GMAT score.
The higher your score, the better your chances of getting an MBA scholarship. You have to remember that thousands of students will apply for the same scholarships, so you need to stand out in some way.
2. Start researching early
Start researching and applying for scholarships as soon as you decide to pursue an MBA degree. The earlier you start looking for opportunities, the more time you'll have to find ones that are a good match for you.
Make sure to check out all the scholarships mentioned in this article and any other available options. Visit college websites and see what types of financial aid they offer to MBA students.
3. Write a compelling statement of purpose
Your statement of purpose is one of the most important parts of your application and can be the deciding factor when it comes to scholarship awards.
Take some time to craft a well-written, thoughtful essay that outlines your qualifications, achievements, and aspirations. Be sure to proofread it multiple times and have someone else review it for you.
4. Apply for multiple scholarships
There is no rule that says you can only apply for one scholarship. Make sure to look for multiple opportunities and apply for as many scholarships as you can. This will give you the best chance of getting an award.
5. Follow up
Once you've submitted your scholarship applications, don't forget to follow up with the organizations or schools you applied to. Make sure to check in periodically and see if they've made a decision regarding your application. This will demonstrate your enthusiasm and help you stay on top of the process.
6. Improve your communication skills
MBA courses require students to have excellent communication skills. Make sure to practice your communication skills, as this will help you stand out during the application process. Additionally, having strong communication skills will put you in a better position to negotiate with schools and organizations regarding scholarship awards.
Conclusion
With hard work and determination, you can land an MBA scholarship that reduces or eliminates tuition costs while allowing you to pursue your educational dreams. Make sure to do your research and find scholarships that are the best fit for you. So take your time and apply to as many scholarships as you can. Good luck!
Other Interesting Posts:
---