---
March 9th, 2023 by IEFA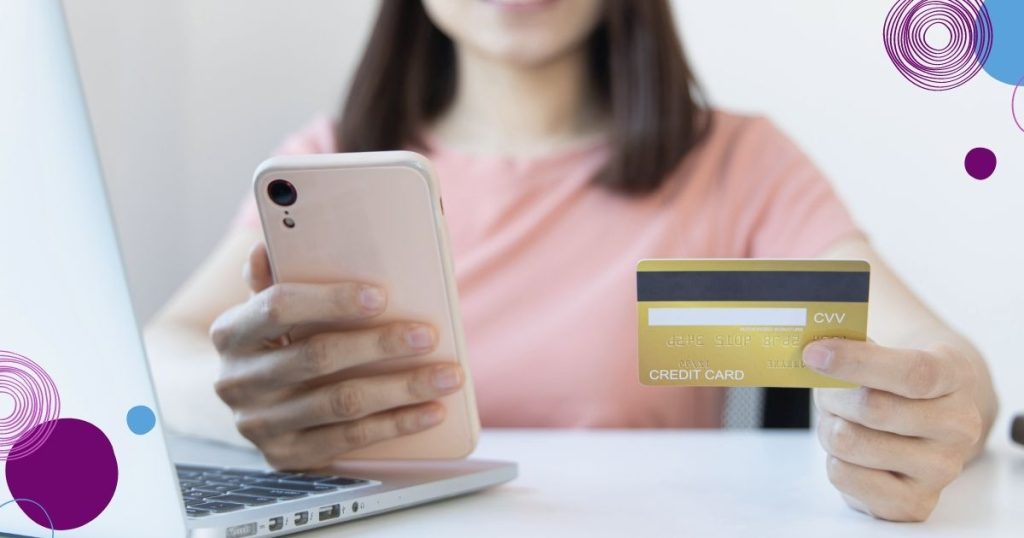 Financing for higher education in the U.S. can be very expensive. The average cost of tuition and fees for one year of college is over US$25,000. Plus, there are other expenses like textbooks, housing, food, and transportation that need to be factored into the equation.
Having a credit card can help international students make purchases without having to worry about carrying money and paying extra currency exchange fees. Timely repayment of these accounts can also help them build a credit history in the U.S., which is important if they want to apply for loans or other types of financing in the future.
If you're in the U.S. and want to get a credit card, this article will shed light on everything you need to know about international student credit cards and how to apply for one.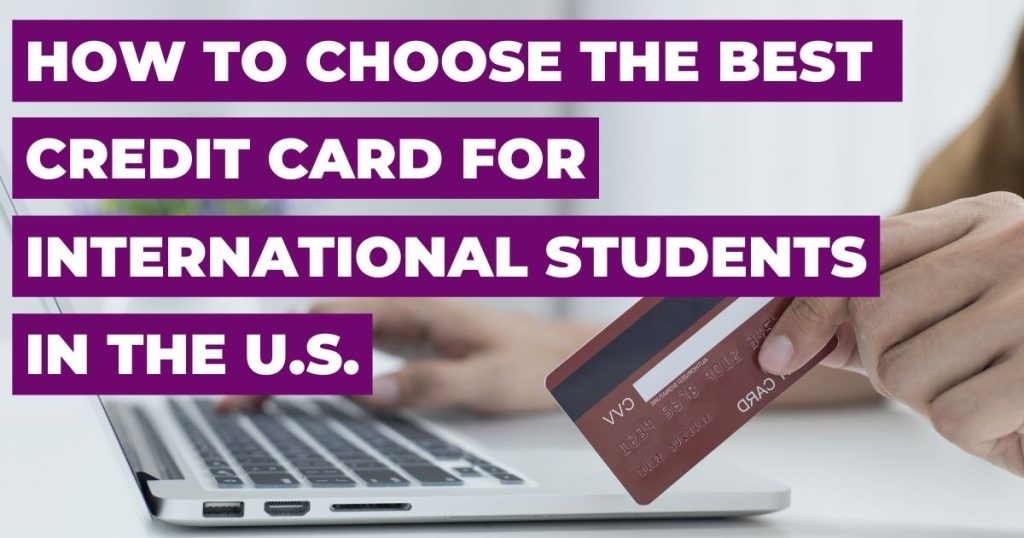 What is a student credit card?
A student credit card is a type of card that is specifically designed for students. It usually has lower interest rates, fewer fees, and may even come with rewards or additional benefits such as cash back on your purchases.
Student credit cards can be great for helping international students manage their finances while studying abroad in the U.S. when used properly – for example, avoiding overspending and making sure to pay off your balance in full every month.
However, it is important to note that most student credit cards require applicants to have a social security number or a U.S. address.
How do international student credit cards work?
Credit cards for international students are similar to any other credit card in that they provide you with access to a line of credit. When you make a purchase, the money is automatically withdrawn from your card and then it is paid back at a later date with interest.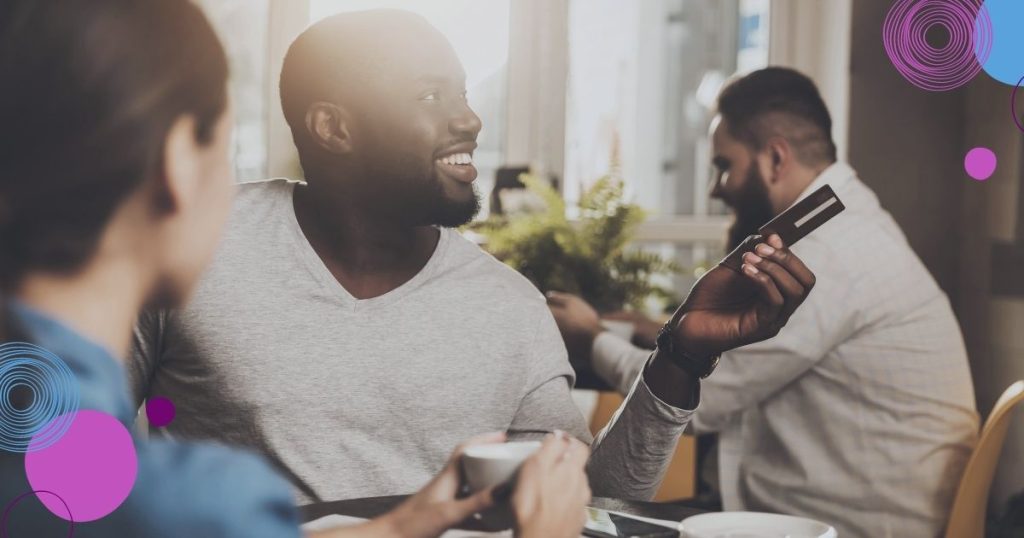 The difference between an international student credit card and a regular one is that most international student cards come with extra special features designed with the user in mind, such as travel and purchase protection, no foreign transaction fees, special student discounts, and more.
You can use the credit card for everyday purchases, such as groceries, gas, or even rent. However, international students should be careful not to use the card for purchases that they cannot afford because it could lead to unmanageable debt and damage their credit scores.
How to Choose the Best Credit Card
Here are some of the things that should be considered when choosing an international student credit card:
Define your priorities
Most international students don't even need a credit card, but still want one because everyone else has one. First and foremost, determine whether you need it or not. If yes, define your priorities. These could include:
How are you going to use the card?
How much is your average monthly spending?
What type of rewards do you want from the card?
Ask yourself these questions, and if you find there is a genuine need for a card, consider the best option for you.
Consider the minimum payment calculation
While it is always ideal to pay off your outstanding balance to avoid interest, you should be aware of how your minimum payment obligation is calculated. At a minimum, lenders will require you to pay at least 1% of the balance back plus the interest that has accrued. However, some lenders may require you to pay 5-10% of the principal balance back every period.
Look for the foreign transaction fees
A foreign transaction fee is a fee that is imposed when you purchase something in another country. Most international student credit cards waive these fees, so be sure to check the terms and conditions of the card before you apply.
Check the annual fee
An annual fee is the money you pay for the privilege of using a credit card every year.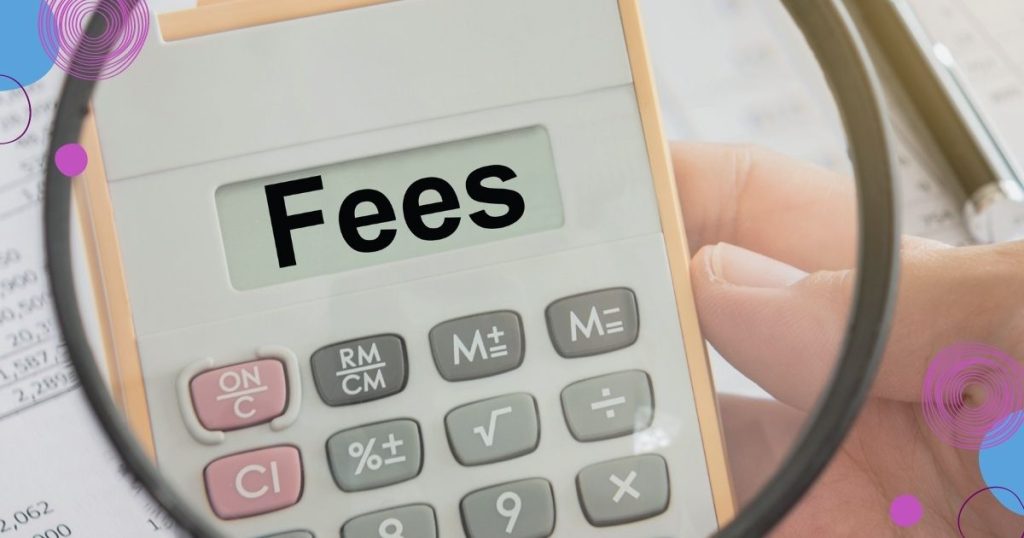 Annual fees are an important part of a credit card, so you should check if there is one, and what the cost will be. Many international student cards have no annual fees, but if the one you're considering does, keep in mind that it can add up over time because you pay the fee whether you use the card or not.
Explore interest rates and charges
The most important factor to consider when choosing a credit card is the interest rate. Credit cards for international students often come with lower interest rates than regular credit cards, but it's still important to compare different offers and select the one that has the lowest rate.
Interest charges can often be avoided if you pay off your outstanding balance every month. Interest accrues based on the interest rate in your agreement; the faster you can pay off the balance, the less interest you will incur on your account.
Open a bank account
Before anything else, you will need a bank account to apply for a credit card. This can be complicated and time-consuming for international students, so make sure to check if the issuer offers an easy way to open an account.
Check the requirements
Every credit card company is different and has different requirements for applicants. Before applying, make sure you meet all the requirements such as having a valid passport and SSN. One company might need SSN, but other companies might not require it – if you have a certain requirement restriction – so make sure to do your research.
Consider the additional benefits
Additional benefits such as cash rewards and travel points are nice features to have with a credit card, so check if the card you're considering has any additional benefits. Every card has different features so compare them and see which one offers the most value for you. For example, a cash rewards credit card might be better for you than a travel points card.
Read the terms and conditions carefully
Before you apply for a credit card, read the terms and conditions carefully. This will help you understand what fees, requirements, or restrictions are associated with the card before you commit to it.
Check your credit history/credit score
Major credit bureaus such as Experian, Equifax, and TransUnion offer free credit reports. Check your credit report to see if there are any errors or discrepancies that could affect your chances of getting a credit card.
10. Compare different credit cards
It's important to compare different credit cards and pick one that best suits your needs. You can use comparison websites or ask a financial advisor for help in choosing the best credit card for you. You can also ask your friends and family members for their recommendations.
Once you have narrowed down your options, make sure to read the fine print and thoroughly understand all the terms and conditions before finally submitting your application.
---
These are the most important things to consider when choosing a credit card as an international student. We hope this guide will help you find the best card for you!
Other Interesting Posts:
---