---
February 10th, 2014 by Jennifer Frankel
International students looking for a particularly promising and exciting location in which to study abroad ought to seriously consider studying in the state of Taiwan.
Why Study in Taiwan?
Aside from Taiwan's cultural features, proximity to China, and reputation as a stable and powerful economic world player, the nation has a highly praised education system— in fact, Taiwanese students boast some of the highest test scores in the entire world (particularly in the fields of mathematics and science). What's more is, for international students, a new national directive has made studying in Taiwan more accessible than ever before.
International Student Enrollment Increases in Taiwan
Taiwan has recently issued a national directive and strategy to increase their international student enrollment to over 150,000 students by 2020. Over the next six years, Taiwanese universities will offer increased aid to international students seeking to study there, as well as permitting Chinese students who decide to study in Taiwan the ability to access healthcare and hold jobs (something Chinese students were previously unable to do in the state).
Taiwan's Goal
Taiwan aims to double international student enrollment, making the number of international students over 10% of the total student population within six years. To do this, they plan on using a number of financial aid mechanisms to attract students from around the world. However, international students considering this opportunity should act quick—Taiwan's international student population has more than doubled since 2008, and the current enrollment incentives won't last forever!
—Study Abroad in Taiwan Recap—
East Asian island state with a population of over 23 million

Democratic government 

Highly developed and stable economic sector (considered one of the four "Asian Tigers")

A renowned education system that produces some of the highest international test scores

Currently hosts over 78,000 international students

National initiative to attract over 150,000 international students over the next six years

The number of international students in Taiwan has far more than doubled since 2008

International students projected to make up over 10% of Taiwanese student population by 2020
---
January 27th, 2014 by Jennifer Frankel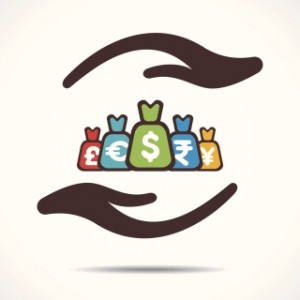 Our partner, International Student Loan, will be hosting a free discussion to help you can get an international scholarship. Mark your calendars for this Thursday, January 30th at 10:30 am EST for a free webinar – full, now closed! where you'll learn:
Where to look for scholarships
How to make your application stand out
Best practices to keep organized
Not only will you get to learn about important scholarship topics, but you'll also have the chance to hear from three financial aid experts. With their background, you'll have the chance to see what award administrators are looking for and how to put together an application that sets you a part from the thousands of other applicants.
This 30-minute long discussion on how to get an international scholarship will also give you the opportunity to ask your questions live! Experts will be able to give you the insight you've been longing for!
Space is limited so be sure to register now before the webinar fills up. Register now – full now closed! before it's too late.
International Student Loan will be providing free webinars throughout the year so be sure to check them out on Facebook, Twitter and Google+ to be the first to register.
---
January 25th, 2014 by Jennifer Frankel
Did you know that a number of international students study in the US with a full athletic scholarship? Do you have what it takes to get a sports scholarship to study at a US college or university? If you excel at tennis, basketball, soccer (or football, depending on where you are from), American football, rugby, golf, or any other mainstream sport – then you might have what it takes!
Recruiting Services
There are a number of athletic recruiting services worldwide whose job it is to find athletes to study in the US. Depending on the recruiter, they may cover all sports and divisions – or just a few. Often times, these recruiting agencies are made up of former college players and coaches to assess your level of skill.
Why Get An International Student Athletic Scholarship?
A good number of international students get offered excellent financial aid packages for their outstanding performance. Not only will you get a chance to represent your school in competitions, but you'll also have the chance to get financial help to fund your studies in the USA. After graduation, you may get recruited to play the sport you love professionally.
US Universities and Colleges and their Relationship with Sports
Most US universities and large colleges have an active on-campus presence, which in some schools center around sports. The institutions typically offer a wide range of sports and participate in a number of competitions. Depending on the division and school, often times the media covers college sports – and thus it is a way for the school to get their brand out there and attact new students to their school.
Minimum Requirements
Most athletic scholarships are awarded to those students completing their undergraduate degree, and the majority of students come right after completing high school. To increase your likelihood, be sure to start the application as early as one year prior to graduation. To be eligible to play for a US college or university team, you must be between the ages of 18 and 24 years old or no further than 6 semesters into your undergraduate degree.
Academics and Athletics Go Hand In Hand
To be awarded an athletic scholarship, you must be accepted into the university or college which means you'll need to take the SAT/ACT and the TOEFL/IELTS. The coach will be the one to offer the scholarship, and he or she will evaluate not only your athletic ability, but also your academic abilities. Many schools require you to maintain a certain Grade Point Average to continue to play on the team – so it's important to have excellent academics to go along with your athletics.
Interested in learning more about the various scholarships out there? Check out other scholarship blogs to help fund your education in the USA.
---
December 29th, 2013 by Jennifer Frankel
Exchange rates can mean the difference of losing or making a few dollars with each transaction. When it comes to credit cards, cash, debit cards, wire transfers, and ATM fees, you should expect to pay more for the service of converting one currency to another. Be sure to understand how each of these methods work so that you have the lowest fee and the best exchange rate.
Know The Conversion Rate
With so many methods of payment, it's important to contact your bank and credit card company to understand exactly how the charges work. Remember, exchange rates vary by the second, but that doesn't mean that you will get that exact rate. You'll want to ask:
What exchange rate do you use?
Where can I find this exchange rate?
Since the rates fluctuate so often, and in some cases dramatically, you'll want to check the exchange rate regularly to know what rate you'll get and when you should make large purchases.
Check For Any Fees
Credit Cards
Many credit cards charge an international transaction fee added on to each purchase. The good news is that there are some cards that waive this fee altogether. If you plan to go abroad for a lengthy period of time, consider looking into one of these credit cards and this can certainly save you money in the long-run.
Debit Cards
Not all banks are available worldwide and you may be charged a fee by your bank as well as the bank you use to withdraw money. Take some time to investigate the presence of your bank in your host country – do they have ATM's in your destination country? If not, do they have a partnership with another bank in your destination country? Either way, it's important to ask how your debit card will work overseas and what the fees are.
Exchanging Cash
Exchanging money is another way that you can get local currency, but try to avoid doing this at the airport, train stations, or over touristed areas since it is typically more expensive. Remember that the rates given by a bank or currency kiosk can vary, and thus you'll need to evaluate your options. They all will include a fee to convert one currency into another. The best place is typically at a bank, although in some cases you can find favorable rates in hotels.
Overall, credit cards and debit cards are typically the best way to get local currency (that is, if ATM's are available in your host country) and to make large purchases. Be sure to ask about security on your credit/debit card, however, to make sure you understand the policies in case your cards get lost or stolen.
Want to learn more about exchange rates? See how to make exchange rates work for you.
---
December 3rd, 2013 by Jennifer Frankel
December is here! And before you head off for winter break, it's important to also think about your finances. Set a few hours each day searching for awards and applying so that you'll be in good shape in time for the new semester. Our Scholarship Search makes it easy to do, here's how:
Register
Create an account to allow you to search, save and apply for the awards of your choice. Totally free, all you need to do is register here.
Search awards
Once you have registered, now you can search awards based on the name of the award, what you are studying, where you are studying, or where you are from. You will be able to narrow down the awards to those your are eligible for.
Apply
You will be able to get the information you need to apply for the scholarship. Fill out the appropriate forms and submit the information directly to the organization of your choice.
Not ready to apply? You can also bookmark the awards that you are interested in, and come back later to apply. Yes, it really is that simple!
Scholarships, grants, and fellowships are the perfect award as it is money given to you that is not required to pay back. Depending on the award, you may need to show that you need the money, or it may be based on merit.
If you still need additional help funding your education overseas, then an international student loan can cover the gap. Unlike scholarships, grants, and fellowships, loans require that you pay back the money with interest. Our Comparison Tool will allow you to select your school and citizenship, and find the available loans that will work for you.
Want more information on scholarships? Check out our scholarship blog posts.
---
November 13th, 2013 by Jennifer Frankel
This week is a very important week in International Higher Education as it is International Education Week – and thus the week in which the Open Doors Report 2013 is released. In this report are facts and figures that show trends and changes with international students.
As we continue to sift through the data, we were of course especially interested to see what are the Primary Sources of Funding in 2013. As it comes to many as no surprised, the overwhelming majority of international students (63%) reported that their financial support was primarily covered by their own savings or with the help of their family. As a distant second, 20.7% of students said that US colleges and universities were their primary financial support.
In reviewing this data compared to last year, however, the majority of the increase in funding is coming from the U.S. and Foreign Governments. For those of you who have their finger on the pulse of international higher education, it comes as no surprise.
Saudi Arabia had a 30 percent increase in the number of international students in the US compared to last year. This brought the grand total of Saudi students to 45,000 in the US during the 2012-2013 academic term. The bulk of these students are finding their financial support through the Saudi government scholarship program which has given many students the opportunity to get their degree in the US.
Also seeing a spike in international students to the US is Kuwait, who has a governmental scholarship program that helped contributed to the 37 percent spike of Kuwaiti students in the US. This makes the grand total of Kuwaiti students at 5,100 – boosting them up to the top 25 sending countries.
That's not all, Brazil also saw a 20 percent increase compared to last year, where the majority of the 10,900 Brazilian students are being supported on the Brazil Scientific Mobility Program that has also given students the opportunity to pursue their undergraduate degree in the USA.
Interested in seeing the data? Check out the Open Doors Report and let us know your thoughts.
---
November 3rd, 2013 by Jennifer Frankel
When it comes to numbers of international students, the United States and United Kingdom top the list, with Australia at a rapidly climbing third place. However, a fourth country is attracting more and more international students every year: China. If you are considering studying internationally, you might consider China for your list of potential host countries.
On Thursday, October 24, the Ministry of Education reported that in 2012, a total of 328,330 international students hailing from 200 countries and regions studied in China. This number is up 12.2% from 2011, according to the ministry. The ministry continues to work to attract more international students to China; the director of the ministry's international division, Zhang Xiuqin, said that "We plan to attract 500,000 overseas students by 2020, which will make us the largest receiver of international students in Asia."
One method of encouraging international students to study in Asia is by offering scholarships to students who otherwise may not be able to study internationally. Last year, the Chinese government provided scholarships to 28,700 international students, according to Zhang. These students studies in the country's 690 universities and research institutions, as well as other educational organizations. Read the rest of this entry »
---
October 20th, 2013 by Jennifer Frankel
In today's economy it is getting harder and harder for recent college graduates to differentiate themselves from the herd. Despite the fact that potential employers see application after application with a strong GPA, solid test scores, and positive recommendations, though, there is one thing you can do to help yourself stand out: study abroad. That's right, studying abroad is not just about having a fun adventure – although, of course, it can be – it can also help your chances when you enter the job market. Here are the top 5 reasons why studying abroad can help your career:
1. Language Skills
Even if your classes are in your native language, immersing yourself in a second one by living abroad has been proven to be the most effective way to learn (or polish) the must-have language skills needed in modern international business.
2. Communication Skills
There is more to getting your point across than the words you use, however, and employers know that applicants with study abroad experience can work with people from different backgrounds – be they in the classroom or in the boardroom – a crucial skill in today's global economy.
3. Independent Thinking
Because studying abroad, by definition, means leaving home – and the usual support network it entails – behind, employers know that students with international experience are more capable of making well-reasoned decisions on their own.
4. Multi-Cultural Exposure
Because more and more business is being done across national borders (but less and less time is being dedicated to on-the-job-training), hiring managers are eager to find employees who already have hands-on experience in a particular international market. With such experience employees can begin to contribute to bottom-line from day one.
5. International Experience
The piece de resistance, of course, is international work experience. Above and beyond the normal practical experience such opportunities impart, internships and jobs abroad are proof positive that you have developed the skills listed above and can use them in a useful context.
---
October 13th, 2013 by Jennifer Frankel
In a British Council report, international students are on the rise and are projected to hit 3.8 million students by 2024 – up over 3 million students just two years ago. Most of the growth is coming from China and India, where the report conclude that these two countries make up 35% of the global growth of international students. In fact by 2024, current forecasts show that China will have 855,000 international students abroad and India will send 376,000 students – together, they will make up a third of the world's international student population.
Where are they studying?
Most international students are studying in the United States, Australia and the United Kingdom. With more countries trying to get some of the market, there are other countries looking to attract the best and brightest. Countries like China, Malaysia, Nigeria, Saudi Arabia, and Indonesia are just a few named in the report. According to this study, however, the majority of international students in 2024 will continue to be Chinese and Indian students primarily studying in the United States and the United Kingdom. Additionally, the British Council forecasts that the major destinations for international students will continue to be studying in the United States, Britain, Australia, Germany and Canada.
---
September 28th, 2013 by Jennifer Frankel
Another one of our readers wanted to know about financial aid in Norway. Although by law, education is free for anyone living in Norway, Norway is expensive. The living cost in Norway is higher than most of the rest of the developed world. For this reason, students must plan well in order to manage their living costs. They can work part-time up to 20 hours per week, but in many cases this may prove to be insufficient. If this is the case, there are several financial aid and scholarship options available for international students studying in Norway.
However, the competition for these scholarships and financial aid is high. Acceptance for aid in Norway depends on the student's academic background, the country in which they reside, and the course they study.
There are national programs offered by the Norwegian government, as well as various other programs offered by both private and non-profit organizations to provide scholarships and other types of funding for international students to help support their studies and stay in Norway. The Norwegian Center for International Cooperation in Higher Education (SIU) is a public administrative body under the Ministry of Education and Research in Norway that promotes international cooperation in education and research and administrates several programs under which international students are eligible for financial support.
---