---
August 3rd, 2023 by IEFA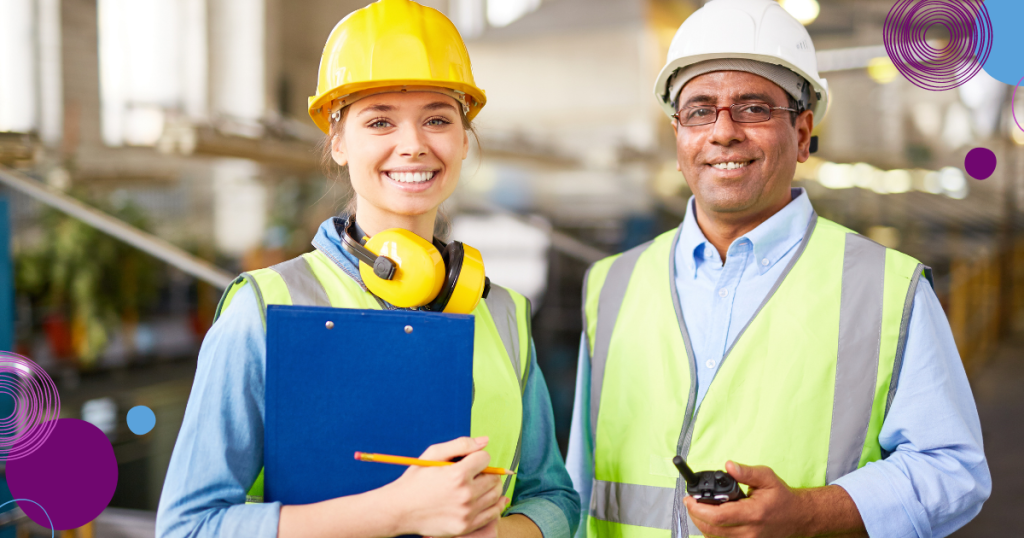 Imagine a world where financial barriers don't stand in the way of pursuing an engineering degree. Sounds fantastic, right? Well, engineering scholarships can help make that goal a reality. In this blog post, we'll explore the different types of scholarships available for undergraduate and graduate students enrolled in a variety of engineering fields, along with tips for applying and alternative funding options.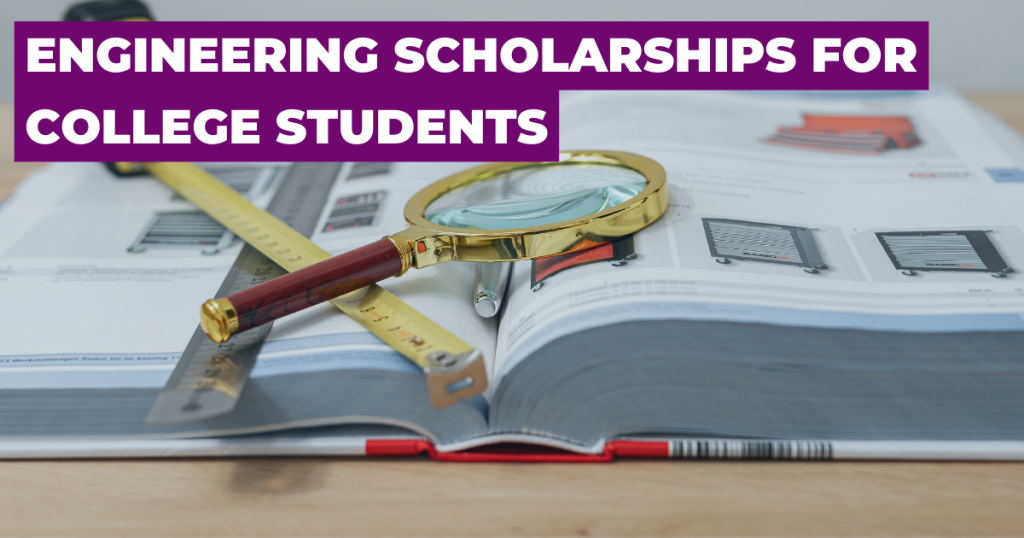 Table of Contents
Engineering Scholarships Overview
Engineering scholarships open up a world of possibilities for students who are passionate about pursuing a career in this field. With a vast array of scholarships available to undergraduate and graduate students, there's never been a better time to pursue your engineering degree. From mechanical and civil engineering to aerospace and nuclear engineering, the opportunities are endless.
Types of Engineering Scholarships
Engineering scholarships come in various forms, such as merit-based, need-based and demographic-specific scholarships.
Merit-based scholarships are awarded based on academic performance, such as grades or test scores. Need-based scholarships, on the other hand, are awarded based on your financial need and can be a great way to help fund your college education.Finally, demographic-specific scholarships, such as those tailored to women and minority students, can make college more accessible.
Eligibility Criteria
Eligibility criteria for securing an engineering scholarship typically include factors such as academic performance, background, location, extracurricular activities, financial need, leadership, potential for professional success and responses to essay questions.
Top Engineering Scholarships for Undergraduate Students
Top undergraduate scholarships are available for mechanical and civil engineering students, with varying award amounts and application requirements.
Mechanical Engineering Scholarships
Mechanical engineering scholarships cater to students who are studying in this specific field of engineering and may be aimed at students who have displayed academic achievement, financial need or the potential to contribute significantly to the field.
There are various types of mechanical engineering scholarships available, including:
General engineering scholarships.
Scholarships for specific mechanical engineering fields.
Scholarships for high academic achievements.
Scholarships funded by alumni and corporate sponsors.
Here's an example of a merit-based award: the Engineering Excellence Scholarship (Overseas Students).
Civil Engineering Scholarships
Civil engineering scholarships often require applicants to be members of professional organizations, such as the American Society of Civil Engineers (ASCE). Eligibility criteria for civil engineering scholarships may include enrollment in an accredited civil engineering program, a minimum GPA and a demonstration of financial need.
If you're a budding civil engineer with the drive to make a difference, scholarships like the Yang Civil Engineering Scholarship could be the key to unlocking your potential.
See all American Society of Civil Engineers (ASCE) Scholarships.
Top Engineering Scholarships for Graduate Students
Top graduate engineering scholarships for aerospace and nuclear engineering students include the NASA Aeronautics Scholarship Program and American Nuclear Society scholarships.
Aerospace Engineering Scholarships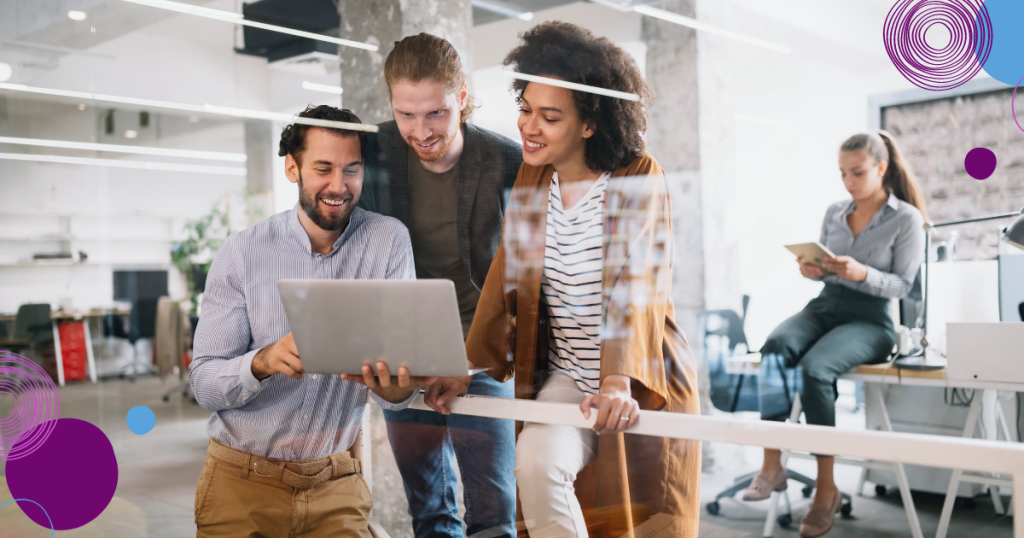 To be eligible for aerospace engineering scholarships, applicants are often required to have a minimum GPA or be members of aerospace-related professional organizations. Like many other scholarships, applicants may also be required to write an essay outlining their career goals or about an engineering-related topic.
Examples of aerospace engineering awards include the American Institute of Aeronautics and Astronautics (AIAA) scholarships, which provide financial assistance as well as access to a network of professionals in the aerospace industry to help build relationships and further your career.
Nuclear Engineering Scholarships
To be eligible for a nuclear engineering scholarship, applicants must be enrolled in a nuclear science or nuclear engineering degree program and have completed at least two years of the program. So, if you're passionate about harnessing the power of the atom, scholarships like the American Nuclear Society Scholarship can provide the financial support you need to fuel your educational journey.
Specialized Engineering Scholarships
Beyond the realm of general engineering scholarships, specialized engineering scholarships cater to unique demographics and interests. Women, minority students and those passionate about green engineering technology can all find scholarships tailored to their specific needs.
With varying award amounts and eligibility criteria, these scholarships can help pave the way for a more diverse and sustainable engineering landscape.
Scholarships for Women in Engineering
Scholarships for women in engineering aim to empower more women to pursue careers in engineering. These scholarships often require membership in professional organizations, such as the Society of Women Engineers (SWE) or the Association for Women in Science (AWIS).
Examples of scholarships for women in engineering include the MPOWER Financing Women In STEM Scholarship, Amelia Earhart Fellowship, the Society of Women Engineers (SWE) Scholarships and the Women in Aviation Engineering Scholarships. These awards provide financial assistance and also connect you with a network of like-minded women in engineering, fostering a supportive community to help you thrive in your career.
Scholarships for Minority Engineering Students
Minority engineering scholarships endeavor to increase diversity in the engineering field by providing financial support to underrepresented students. These scholarships often have specific eligibility criteria based on ethnicity or nationality.
Examples of scholarships for minority engineering students include the National Action Council for Minorities in Engineering (NACME) scholarships, the Hispanic College Fund scholarship and the Society of Hispanic Professional Engineers (SHPE) scholarships. Not only do these scholarships provide financial aid, they also connect you with a community of professionals and students who share your background. This supportive network will help you excel in your engineering career.
Green Engineering Scholarships
For students committed to sustainable and environmentally friendly engineering practices, green engineering scholarships offer a fantastic opportunity to further their education while making a positive impact on the planet. These scholarships have varying award amounts and eligibility criteria, ensuring that there's a strong fit for every eco-conscious engineering student.
Examples of green engineering scholarships include the Udall Scholarship and the Environmental Engineering and Science Foundation Scholarships.
Tips for Applying to Engineering Scholarships
Navigating the world of engineering scholarships can be overwhelming, but with a few tips and tricks up your sleeve you can maximize your chances of success.
In the following sections, we'll discuss how to research scholarship opportunities. This includes understanding the different types of scholarships available, researching organizations that offer them and learning what criteria they use to evaluate applicants.
Preparing a strong application is also key to success. This includes writing a compelling essay, gathering letters of recommendation and submitting all required documents.
Researching Scholarship Opportunities
Uncovering the perfect scholarship opportunity is a matter of diligent research. To find scholarships that fit your specific criteria, use online search engines like:
Additionally, don't forget to reach out to your college's financial aid office for more information and guidance.
When researching scholarship opportunities, pay close attention to eligibility criteria and application deadlines. This way, you can focus your efforts on the scholarships that best align with your background, interests and goals to increase your chances of success.
Preparing a Strong Application
When it comes to scholarship applications, first impressions matter. Here's how to create a compelling application: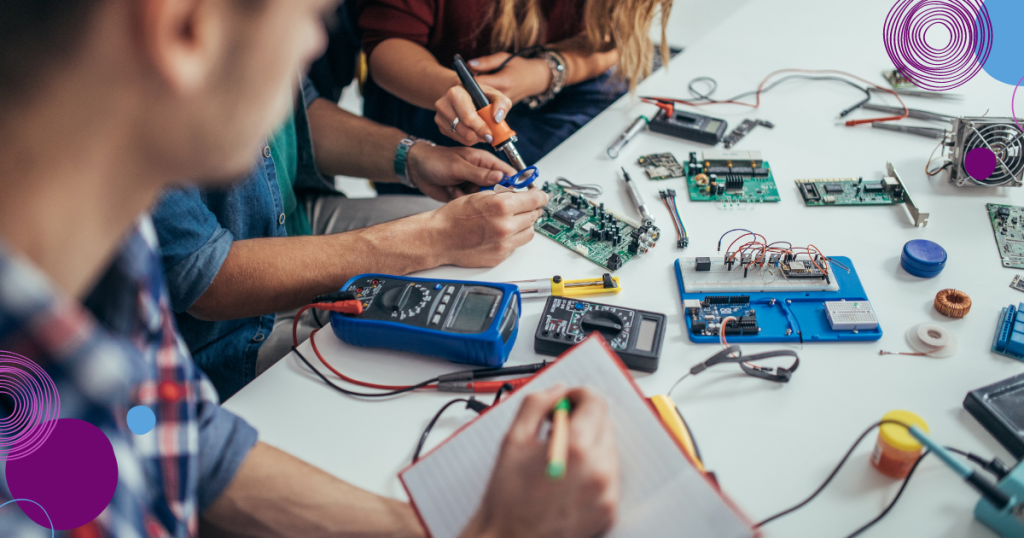 Gather all required documents – Find all of the scholarship documentation you'll need, including transcripts, resumes and letters of recommendation.
Craft engaging essays – When writing your essays you'll want to showcase your unique personality, service and volunteer work, and special talents or skills.
Proofread your application – Take the time to proofread your application and double-check all submission requirements to ensure you've put your best foot forward.
Remember, persistence is key when applying for scholarships. Don't be discouraged if you are not granted a scholarship on your first try – keep refining your application and applying to as many scholarships as possible. With determination and a strong application, you'll be well on your way.
Here's more on how to write a scholarship application.
Alternative Funding Options for Engineering Students
While scholarships are an incredible resource for engineering students, they're not the only financial support option available. In this section, we'll explore alternative funding options, such as employer sponsorship, grants and fellowships, employment and international student loans.
Employer Sponsorship
Employer sponsorship can be a game-changer for engineering students looking to further their education without breaking the bank. Companies may offer to cover partial or full tuition costs in exchange for a commitment to work for the company after graduation. If companies offer tuition reimbursement programs, it would allow you to pay for your tuition and fees with pre-tax dollars.
To take advantage of employer sponsorship, reach out to your company's human resources department to discuss available opportunities. Keep in mind that some companies may require you to maintain a minimum GPA or complete your degree within a specific timeframe. By partnering with your employer, you can achieve your educational goals while also securing your future career.
Grants and Fellowships
Grants and fellowships offer a valuable financial lifeline for engineering students pursuing graduate degrees. Often awarded based on academic achievement, research potential or teaching abilities, these awards can help you cover the cost of your graduate education without taking on additional debt.
Some examples of grants and fellowships available for engineering students include the Margaret McNamara Education Grants, the Fulbright Program for Non-US Students, and the National Science Foundation Graduate Research Fellowship Program. By exploring these options, you can secure additional financial support and focus on achieving your engineering dreams.
Employment
Getting a job could be a viable option to help cover your college or university costs. However, before you start looking for work, make sure you check the terms of your visa. Depending on your visa type, there may be restrictions on working while studying. Additionally, it's important to ensure that your school permits international students to work.
Once you've determined your work eligibility, start exploring your options. Whether it's a part-time job on campus or an internship in your field of study, employment could help ease your financial burden while providing valuable work experience. With the right approach and a bit of effort, you'll be able to enjoy the perks of working while studying.
International Student Loans
For students studying abroad, international student loans can provide a much-needed financial boost. These loans are typically offered by private lenders and have varying interest rates and repayment terms.
To secure an international student loan, research private lenders who offer loans specifically designed for international students. Keep in mind that some loans may require a U.S. cosigner or other eligibility criteria, such as enrollment in an accredited program. By considering all available funding options, you can confidently pursue your engineering degree, wherever your studies may take you.
Wrap up
Engineering scholarships and alternative funding options can make the seemingly impossible dream of pursuing an engineering degree a reality. From undergraduate and graduate scholarships to specialized awards for women, minority students and green engineering enthusiasts, the possibilities are endless. With diligent research, a strong application, and a little persistence, you can secure the financial support you need to fuel your engineering dreams and make a lasting impact on the world.
Frequently Asked Questions
How do you get a NASA scholarship?
To get a NASA scholarship, you must demonstrate strong academic performance and aptitude in STEM fields, a related science degree as well as financial need and involvement in school or community activities. Additionally, those from traditionally underrepresented backgrounds are particularly encouraged to apply.
What is the hardest type of scholarship to get?
Securing an athletic scholarship can be incredibly competitive and requires dedication, skill and hard work. It can be one of the most challenging scholarships to obtain, but also one of the most rewarding.
Athletes who are successful in obtaining an athletic scholarship have put in the time and effort to make themselves stand out from the competition. They have worked hard to hone and demonstrate their skills.
What types of engineering scholarships are available?
If you're an engineering student, you have access to a range of scholarship opportunities! These include merit-based, need-based and demographic-specific scholarships for women or minority students.
Take advantage of these resources to invest in your future career success.
How can I find the best scholarship opportunities for me?
Start your search early and be proactive. Use online resources such as IEFA and get in touch with your college's financial aid office – they will provide you with great advice and scholarship opportunities that are tailored to you!
With some research and effort, you'll be able to find the best scholarship opportunities for yourself.
What are some tips for preparing a strong scholarship application?
Begin your application process early, research the scholarship thoroughly and compose strong essays that accurately convey who you are and what you've accomplished. Be sure to stay organized, and make sure you follow any instructions precisely. Additionally, be sure to communicate your background and accomplishments in a compelling and concise way.
---