---
May 16th, 2014 by Jennifer Frankel
Good news for international students, US Universities establish joint venture pathways that offer an alternative to international recruiters and another way into prestigious American universities.
As the United States continues to expand its efforts to attract more international students to its campuses, a number of American universities have taken to establishing joint venture pathways in collaboration with private partners to facilitate international students' transitions.
What is a Joint Venture Pathway?
A joint venture pathway is a collaboration between individual universities and private business partners that carry out various recruitment activities abroad. These recruitment partners seek out students, screen and assess them, then direct them to specific Western institutions.
How is it Different from an International Recruiter?
International recruiters are common in many parts of the world. In fact, in many countries it would be nearly impossible to navigate the various channels to applying to Western institutions without the assistance of an international recruiter.  These recruiters work by matching international students with fitting Western institutions and assisting in the application process.
Joint venture pathways instead seek out students that fit the institution's desired criteria and prepare them for progressing through the universities program. This preparation includes not only assistance in the application process, but also preparatory courses (often an English language course with selected introductory courses) chosen by the university.
Joint Venture Pathway Recap:
US universities are expanding joint venture pathway programs to increase international student enrollment
Joint Venture Pathways offer more benefits to international students than foreign recruiters typically do
The benefits of Joint Venture Pathways come in the form of assistance with the application process in addition to offering language and introductory courses selected by the university to prepare the student for advancement through the university's program
Given the inherent benefits, international students applying to institutions in the United States should be sure to check if the university they are considering offers joint venture pathways.
---
May 10th, 2014 by Jennifer Frankel
With studying abroad being such an increasingly popular decision in today's world, international students may be surprised to learn that there are only a few universities in the United States where international students make up more than 15% of the student population.
Studying abroad used to be just a great way to enrich a course of study, gain some global perspective, and have an interesting life experience while attending university. Now, studying abroad offers a number of academic and economic advantages to students (and the universities that host them). As such, countries the world over are increasingly encouraging their students to study abroad and international student populations are on the rise on campuses across the globe. However, international students may be surprised to learn that there are only a handful of universities in the US with international student populations over 15%
US Colleges with the Highest International Student Populations (Undergraduate)
Recent findings indicate that each of the above schools has further expanded its international student enrollment. Moreover, as studying abroad transitions from "enriching undergraduate experience" to "extremely prudent academic and career move" the number of international students is likely to continually increase over the next few years.
Universities that already have significant populations of international students, resource and support networks for international students and school cultures that accept and admit the perspectives of international students will continue to stand out and benefit from their diverse student bodies. Moreover, as those students who do decide to study abroad decide on potential institutions, knowing there's already a thriving international student body may make the transition that much easier.
---
May 2nd, 2014 by Jennifer Frankel
Public universities in the US state of South Dakota have started looking into paying foreign recruiting companies and agents in order to help draw international students to their campuses.
According to the chief academic officer for the state Board of Regents, Sam Gingerich, there are a number of reasons for the state's desire to attract a growing population of international students and why going through foreign or international recruiting companies is a great way to do so.
Why is South Dakota Paying to Recruit International Students?
Sociocultural Benefit
The Midwestern US tends to be more culturally homogeneous than life on the east or west coasts and, as such, integrating students from other cultures and bringing a global perspective to student life provides a much needed exposure to global society.
Financial Benefit
In recent years, both graduating class size and the rate of graduation in South Dakota high schools has decreased. Therefore, an increased number of students from other areas (students paying the out-of-state tuition costs, no less) presents a financial boon to both the institutions at which the international students will study, as well as the cities in which they will live and spend while present.
Why Use International Recruiters? 
US colleges and universities are allowed to use foreign student recruitment agencies
There are a number of steps an organization must go through in order to be verified as a legitimate entity with which to do business—and it is this somewhat costly step that has traditionally limited the use of foreign recruiters as a means to attract undergraduates.
What Does it Mean for International Students?
International students in countries like China and India stand to benefit tremendously from the shift to utilizing foreign recruiters. In those countries, student recruitment agencies are the norm—helping parents navigate through thousands of universities (many in other countries) and their relative merits, application procedures, costs, etc.
With universities in the US tapping into this resource, international students in countries where recruitment agencies are the norm ought to begin to see some very competitive incentives from American institutions that were previously either unavailable or unknown to them!
---
April 24th, 2014 by Jennifer Frankel
Our partner, InternationalStudent.com, is hosting a Google Hangout tomorrow at 11am EST on how to find a school you can afford.
We all know that going to a US college or university is expensive. But did you know that you have many options to choose from, public versus private as well as community college versus a 4-year university? Did you know that the price tag of a US education can fluctuate from getting a full scholarship to paying upwards of $40,000 per year (and that doesn't even include living expenses!)?
Tomorrow's Hangout will discuss these and other options, so that you are well informed as you make key decisions about your future – and your wallet. You won't want to miss this Hangout where InternationalStudent.com will be discussing what steps to take and what resources are available to you so that you can find a school without breaking the bank.
You are cordially invited to attend tomorrow's hangout, Friday, April 24th at 11am EST.
Make sure you prepare your questions in advance as they'll have plenty of time at the end to answer all your education and finance questions. Don't forget to set a calendar reminder and we hope to see you there!
Want to see other Google Hangout's about financing your education? Check out International Student Loan's YouTube channel to learn about budgeting, international student loans, and scholarships!
---
March 28th, 2014 by Jennifer Frankel
Writing a scholarship essay is, perhaps, the most important—and often, most daunting—step for any student looking to win a scholarship. Judges must assess applicants quickly and will already know your basic information/details from the rest of the scholarship application. That being said, the essay is your chance to stand out as an applicant and tell the judge(s) exactly why you're the ideal recipient for their award.
And, as any experienced essay writer will tell you, an outstanding essay begins with a well-formulated outline.
There aren't specialized scholarship essay outlines per se, rather, scholarship essays are organized much like any other essay. However, there are a number of key features the scholarship essay must convey to the judge, and these features are important to keep in mind when planning.
Scholarship Essay Important Features to Remember
Don't just reiterate the basic information in your profile (the judge(s) already have access to that), identify yourself as the ideal recipient of this particular scholarship
Give a personalized response, specifically tailored to each individual scholarship
Remember who the judges will be. Who offers the scholarship? What are they looking for in a candidate? Don't just respond to the topic, write for your audience and highlight the desired qualities in yourself!
Outline Formats
As there aren't specialized formats for scholarship-specific essays, any traditional outline format will do (Interchanging numerals and letters for major points and supporting details, for example).
Idea 1

Supporting statement
Supporting statement

Idea 2

Supporting statement
The only particular thing to remember is you are planning more than a mere response to the provided prompt—you are planning a way to sell yourself as the ideal candidate for the scholarship while responding to the prompt.
An Example of a Better Response
When planning, it is important to remember that there are better and worse ways to respond to a scholarship provider's prompt while simultaneously selling yourself as the ideal candidate to receive the award.
Outlining and planning your scholarship essay is the most valuable asset in crafting a formidable response—a response that needs to both answer the provider's question while setting you apart from a group of similarly qualified applicants.
For example:
BAD: "I am a very hard worker."
BETTER: "At my current job, there are often extended lulls in the workload. During those lulls I stay busy by finding things in the office that still need to be done and taking care of them. Rather than sitting around or waiting to be told what to do, I refill paper trays, tidy up areas that have become cluttered throughout the day, and otherwise take initiative to improve the workplace and assist my co-workers."
Scholarship Essay Outline Recap:
The scholarship essay is the best means for a student to distinguish themselves from other applicants and procure a scholarship
Creating a detailed outline and planning your response is the best step a student can take to write an impeccable scholarship essay
When planning responses, students should write for their audience—highlight the qualities the scholarship provider is looking for!
Any traditional outline format will do (numerals, letters, etc) as there is no specialized scholarship essay outline format—it's not important what style the outline is, only that there's an outline!
---
March 24th, 2014 by Jennifer Frankel
Going off to college on your own isn't easy – let alone off to college in a whole different country. It's an exciting and scary time, a chance to be independent and do what you want, when you want. But then it is also a chance to deal with all of the responsibilities as well – including managing your money!
No matter where your studies take you, studying overseas is expensive when you consider that you will probably pay more in tuition, and that you'll have to consider other costs such as your living expenses, travel, etc.
Join International Student Loan this Wednesday at 2:00pm EST where they will walk you through the many steps of budgeting as an international student.
You won't want to miss this Google Hangout focused on Budgeting for International Students. In this Hangout, they will be sharing the ways that you can improve your budgeting skills so that you can do all the must-do's while you are studying overseas!
How Do I Join?
This week's Google Hangout is free for all students! Simply sign up, set a calendar reminder, and attend the hangout this Wednesday at 2:00 EST. Be sure to check your local time so that you don't miss it!
How Can I Join the Conversation?
You will not only learn more about budgeting from a Financial Aid Representative, but you'll also get a chance to join the conversation and get your questions answered. Here's how:
Questions and Comments?
International Student Loan will be available after the Hangout to get all your questions answered in real-time. Be sure to stick around and join our social channels to get your questions answered – and see what other international students are saying!
---
March 18th, 2014 by Jennifer Frankel

While there are many sources of financial aid, scholarships are by far one of the best ways a student can offset some of the costs associated with pursuing a degree. That being said, most scholarships require students to write an essay in response to a provided prompt.

The scholarship essay is typically the biggest hurdle students face when applying for scholarships, so we will explain why the scholarship essay is actually the best opportunity for students to secure the scholarship, then we will provide some important tips to keep in mind when doing an effective scholarship essay all of your own.

The Essay is a Great Opportunity for Applicants

The essay is one of the most important components in a scholarship application because it helps the scholarship provider to narrow down their choices from a range of applicants that meet the application criteria (and, typically, most people applying will have similar academic standing, extra-curricular activities, interests and goals). That being said, the essay is also the best opportunity for students to differentiate themselves from the other applicants, and really catch the attention of the scholarship provider.

Essay Writing Tips

1. Tailor each response to the particular scholarship

It's important that you not only directly respond to the prompt given by the award directions, but remember who the organization is: Who are they specifically looking to give the scholarship to? What qualities are they looking for in a recipient? Try to highlight those qualities in yourself while staying on topic.

Make the essay passionate enough to stand out, personal enough to distinguish yourself as the ideal recipient, and directly tailored to the provider—write (eloquently) for your audience!!

2. Have someone else edit/proofread

The last thing anyone wants to do after writing a personalized essay that can make or break their application is read it over again (and over again, and over again). Plus, it is just general good proofreading practice to get a second set of eyes to edit a document. So, edit the paper yourself, then have someone else proofread and suggest edits in addition. Better safe than sorry!

3. Remember all the standard essay qualities

In addition to distinguishing yourself as the ideal recipient of whichever scholarship it is you're applying for, the scholarship essay also has to demonstrate your writing abilities. As important as the content, the ability to write effectively is a major criterion for providers. Remember to plan your response ahead of time, use proper grammar, and demonstrate your mastery of language (but not at the expense of being clear or concise!).

Check out our most recent Google Hangout where we gave you tips on writing your scholarship essay:

)
---
February 3rd, 2014 by Jennifer Frankel
When it comes to finding an international scholarship, you'll notice that there are a lot of options out there. You can find scholarships on merit or need. You can find scholarships based on where you are from or where you are going. You can find scholarships based on hobbies, the arts, sports, academics – the list goes on and on.
International scholarships are competitive, because many students are looking for ways to get funding that they don't have to pay back. To stand out from the pool of applicants, we recommend focusing your efforts on applying to scholarships that are looking for someone just like you.
So how do we do that? The first step is to take an introspective look at yourself and find out what you like, what your good at, and what makes you – well – you!
Here are 8 questions to ask yourself to find an international scholarship:
What are your interests?
What are you good at?
What are your skills?
Where are you from?
Do you have economic hardship?
How are your academics?
What school are you going to attend?
What will you study?
Once you find out what makes you a unique candidate, then it is time to begin the hunt for scholarships. Use our scholarship search tool to find awards that matches your unique talents, skills, and interests. This also makes it much easier to apply for these awards because you've already demonstrated your passion whether it's through previous awards or experiences.
Want to know about other tip and tricks for submitting a scholarship application? Check out our other relevant blogs to help you on your way!
---
January 27th, 2014 by Jennifer Frankel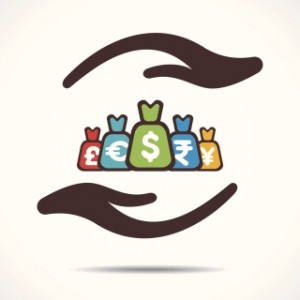 Our partner, International Student Loan, will be hosting a free discussion to help you can get an international scholarship. Mark your calendars for this Thursday, January 30th at 10:30 am EST for a free webinar – full, now closed! where you'll learn:
Where to look for scholarships
How to make your application stand out
Best practices to keep organized
Not only will you get to learn about important scholarship topics, but you'll also have the chance to hear from three financial aid experts. With their background, you'll have the chance to see what award administrators are looking for and how to put together an application that sets you a part from the thousands of other applicants.
This 30-minute long discussion on how to get an international scholarship will also give you the opportunity to ask your questions live! Experts will be able to give you the insight you've been longing for!
Space is limited so be sure to register now before the webinar fills up. Register now – full now closed! before it's too late.
International Student Loan will be providing free webinars throughout the year so be sure to check them out on Facebook, Twitter and Google+ to be the first to register.
---
January 25th, 2014 by Jennifer Frankel
Did you know that a number of international students study in the US with a full athletic scholarship? Do you have what it takes to get a sports scholarship to study at a US college or university? If you excel at tennis, basketball, soccer (or football, depending on where you are from), American football, rugby, golf, or any other mainstream sport – then you might have what it takes!
Recruiting Services
There are a number of athletic recruiting services worldwide whose job it is to find athletes to study in the US. Depending on the recruiter, they may cover all sports and divisions – or just a few. Often times, these recruiting agencies are made up of former college players and coaches to assess your level of skill.
Why Get An International Student Athletic Scholarship?
A good number of international students get offered excellent financial aid packages for their outstanding performance. Not only will you get a chance to represent your school in competitions, but you'll also have the chance to get financial help to fund your studies in the USA. After graduation, you may get recruited to play the sport you love professionally.
US Universities and Colleges and their Relationship with Sports
Most US universities and large colleges have an active on-campus presence, which in some schools center around sports. The institutions typically offer a wide range of sports and participate in a number of competitions. Depending on the division and school, often times the media covers college sports – and thus it is a way for the school to get their brand out there and attact new students to their school.
Minimum Requirements
Most athletic scholarships are awarded to those students completing their undergraduate degree, and the majority of students come right after completing high school. To increase your likelihood, be sure to start the application as early as one year prior to graduation. To be eligible to play for a US college or university team, you must be between the ages of 18 and 24 years old or no further than 6 semesters into your undergraduate degree.
Academics and Athletics Go Hand In Hand
To be awarded an athletic scholarship, you must be accepted into the university or college which means you'll need to take the SAT/ACT and the TOEFL/IELTS. The coach will be the one to offer the scholarship, and he or she will evaluate not only your athletic ability, but also your academic abilities. Many schools require you to maintain a certain Grade Point Average to continue to play on the team – so it's important to have excellent academics to go along with your athletics.
Interested in learning more about the various scholarships out there? Check out other scholarship blogs to help fund your education in the USA.
---