---
February 26th, 2021 by IEFA

The DACA program was started in 2012 to allow undocumented children who came to the U.S. as immigrants a chance to stay and work in the country for two years.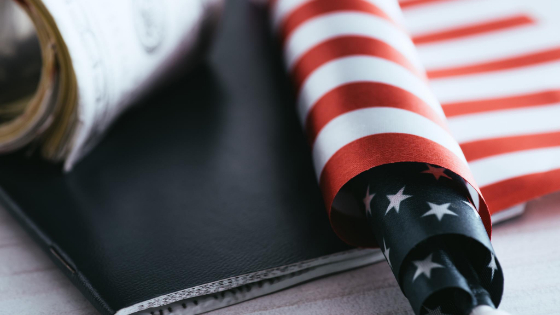 The Deferred Action for Childhood Arrivals (DACA) is an immigration policy initiated by President Obama in 2012 that allows certain undocumented immigrant youth, those who have come into America before their 16th birthday, with no criminal history and meet other requirements, to get temporary permission from deportation and be eligible for work permits. In 2017, then-President Trump tried unsuccessfully to end the program but has since rescinded his decision. The future of this program is still unclear; however, it remains one of Obama's most significant legacies on immigration reform.
Who qualifies for a loan to pay for college in the U.S.?
The cost of tuition could be an obstacle for many in the pursuit of higher education. Thankfully, there are a number of private student loans to help fund your tuition costs! Student loans can provide up to the total cost of attendance at your school per year and you typically don't have to start paying it back until 6 months after graduation.
Tuition is expensive. In fact, according to a College Board report on Trends in College Pricing 1 out of every 10 college students drops out because they couldn't afford their degree without putting themselves into debt. Fortunately, student loans might bridge the gap between what you earn at work or have in your savings and what your tuition costs.
Most college students with DACA status, like international students, can't get federal student aid – meaning private student loans are a logical option.
The U.S Department of Education says that illegal immigrants are not eligible for federal student loans, and this includes those who have DACA status and work permits. In order to finance their college tuition, many DACA students will need a private student loan or scholarships from colleges and universities they're attending.
Schools can be expensive, so students might need a private loan to cover the cost. They'll often need an eligible cosigner who has good credit and is either a U.S. citizen or permanent resident in order to qualify for this type of financing.
When it comes to loans for college, DACA students are often at a disadvantage because they may not have any credit history or meet the minimum credit score required by private lenders. However, this is not the case for all loans as some student loan companies have stepped up to offer student loans without cosigners.

When DACA students need a loan, they often do not have access to a cosigner who is willing or able to help them with their financial needs. However, there are new rules in place that allow these individuals to make an application for loans without needing a cosigner. The bill requires any loan request from someone with Deferred Action status must undergo additional screening before approval and does not guarantee acceptance.
DACA students may be able to get a loan or receive financial aid through their school's financial aid office. Getting private loans is not the only way DACA students may be able to pay for their education. Some other options include grants, scholarships, and paid internships.
How much can you borrow?
You may be able to borrow up to the full cost of your education, minus any other financial aid you are receiving in the form of grants and scholarships.
When does the borrower need to start paying back their loans?
When it comes to student loan repayment, all lenders are different and have different repayment terms. After graduation there is usually a 6 month grace period where your payment is either nothing or is lower than the full monthly repayment amount, e.g. interest only repayment discounts. You should note that lower monthly payments often mean longer loan terms and repaying more in total.
What are the interest rates for DACA students?
You can confirm the actual rates with your lender before you agree to take out the loan. Make sure you understand the rate that applies to your product and whether it is a fixed or variable interest rate. There may also be different rates for undergraduate and graduate students.
Here are some example rates:
These are examples only and you should check the current rates from your lender.
Graduate DACA students: 7.99% introductory rate ( 8.89% APR ), reduced to 6.49% ( 7.52% APR ) if you qualify for certain discounts.
Undergraduate DACA students: 9.99% introductory rate ( 10.91% APR ), reduced to 8.49% ( 9.56% APR ) if you qualify for certain discounts.

What are the requirements to get a loan as an undocumented student in the U.S.?
In order to qualify for a DACA student loans as an undocumented immigrant in the United States, you need to have a Social Security number and be eligible for employment.
Can I still go to college if I don't have a Social Security number or driver's license and am not eligible for federal financial aid?
You can still go to college without a Social Security number or driver's license, but you will not be eligible for federal financial aid.
Can DACA students apply for the FAFSA?
If you're in the DACA program and have received a Social Security number, you can complete your FAFSA. You'll even get a Student Aid Report outlining your eligibility to receive nonfederal aid even though you can't receive federal student aid. The Department of Education suggests that you talk to your high school counselor and school's financial aid office before filling out the FAFSA. You might live in a state with an alternative application for undocumented students, so it is important to research this option.
What about scholarships?
There are many scholarship opportunities for DACA recipients and international students. You can find a list of scholarships at IEFA.org/scholarships
Other Interesting Posts:
---