---
April 24th, 2014 by Jennifer Frankel
Our partner, InternationalStudent.com, is hosting a Google Hangout tomorrow at 11am EST on how to find a school you can afford.
We all know that going to a US college or university is expensive. But did you know that you have many options to choose from, public versus private as well as community college versus a 4-year university? Did you know that the price tag of a US education can fluctuate from getting a full scholarship to paying upwards of $40,000 per year (and that doesn't even include living expenses!)?
Tomorrow's Hangout will discuss these and other options, so that you are well informed as you make key decisions about your future – and your wallet. You won't want to miss this Hangout where InternationalStudent.com will be discussing what steps to take and what resources are available to you so that you can find a school without breaking the bank.
You are cordially invited to attend tomorrow's hangout, Friday, April 24th at 11am EST.
Make sure you prepare your questions in advance as they'll have plenty of time at the end to answer all your education and finance questions. Don't forget to set a calendar reminder and we hope to see you there!
Want to see other Google Hangout's about financing your education? Check out International Student Loan's YouTube channel to learn about budgeting, international student loans, and scholarships!
---
April 16th, 2014 by Jennifer Frankel
Some great news for international students studying or considering studying abroad in Canada—new regulations have made it the case that international students no longer need to apply for special permits to attain off-campus employment.
While Canada is already a very desirable study abroad destination for many prospective students, this new legislation was introduced as part of a series of regulations designed to double the country's international student enrollment and make Canada an even more competitive destination for international students deciding where to study abroad.
Previously, as is the case in many countries, international students in Canada were required to complete a complicated (and often time-consuming) number of forms, contact government agencies, and receive special clearance to find work with an employer unrelated to his or her host university.
Effective June 1st, 2014, when an international student studying abroad in Canada receives their general study permit they will be automatically authorized to work off-campus for up to 20 hours per week during the academic session and full-time during scheduled breaks without the need to apply for any separate authorization or permit.
Any international student who has had to navigate the maze of governmental forms seeking an off-campus work permit (as well as pay the accompanying fees) knows how much of a headache they are being saved by this move. Moreover, Canada stands to benefit from the presence of a previously untapped workforce with varying global perspectives—an aspect that can be a real contribution to local economies and employers.
Canada has recently launched a number of efforts to double the country's international student enrollment and make international student life in Canada easier
One of these efforts has been streamline the formal application processes required to study abroad in Canada, including those related to obtaining off-campus work permits
Before, international students needed to invest in a lengthy and complicated process to receive specific governmental authorization (in the form of an off-campus work permit) to work with an employer unrelated to the host university
Now, when an international student is cleared to study abroad in Canada, they are automatically authorized to obtain employment from non-university (i.e. 'off-campus') sources during their stay
Looking for financial aid for Canada? Check out these scholarships, grants, and fellowships especially for students studying in Canada.
---
April 9th, 2014 by Jennifer Frankel

If you are looking to apply for a student loan to help finance your education, then you'll need to have a US cosigner. All international students and most US students need a cosigner to join their student loan application in order to get a US student loan. That's because these banks and lenders need to have solid credit history to issue their approval. For many students, this can be a stopping point. But don't let it stop you!

Join me, Jennifer Frankel, this Friday where we will host an entire Google Hangout devoted to giving you the information you need to help you in finding a US cosigner. We will discuss important issues including:
What is a cosigner?
Why should you care about getting a cosigner?
What are the requirements your cosigner must have?
Where can you find a cosigner?
How should you start the dialogue?
Joining the conversation is easy – and it's brought to you free.
When Is It?
Attend the Google Hangout this Friday, April 11th at 3:00 EST Set your calendar to remind you when you're ready.
Be sure to check your local time so that you don't miss it!
What Do I Need to Know?
Here's how to join the free information session:
Join us on our On Air Hangout from your Google + account.
Send in your questions through the Hangout.
We will also be available to answer any questions on Twitter or Facebook using #FinancialAidTalk
We hope you'll join our Hangout and we look forward to seeing you there!
---
April 4th, 2014 by Jennifer Frankel
The Issue:
Finding employment after college is often difficult. Traditionally, few degrees offer work integrated learning, internships, or actual job experience as part of their programs. Even fewer programs and degrees offer straightforward career placement upon graduation.
This lack of infrastructure to support students' transitions from the university to the workplace hurts both students and employers—students graduate and move on to the "job hunt", wherein they regularly must settle for nearly any employment opportunity (often completely outside of their specific field).
Employers, on the other hand, are left with a series of new hires with absolutely no prior training or hands-on experience from which to draw—according to Inside Higher Ed, nearly two thirds of employers surveyed cited these new hires as drains on productivity and resources.
The Solution:
In response, institutions around the world are taking actions to emphasize and increase work integrated learning and networking opportunities into both the curricula of an increased number of programs, as well as broader university infrastructure.
These actions include:
increasing the amount of hands-on training within particular career fields (while introducing it to others)
providing research and employment networks through the university
 a shift toward competency-based degrees, wherein degrees are awarded based on evidence of learning rather than earned credit hours, etc.
For students, this shift toward competency-based learning can be a real boon in that students can use supplementary resources (like MOOCs [Massive Open Online Courses]) to enhance their understanding of a field and thus, shorten the time it takes to receive a degree in an area in which they have demonstrated mastery.
Many students have a difficult time finding employment that pertains to their degree upon graduation due to a number of factors, including: limited or no prior experience in the workplace, lack of access to research or career networks within the university that would assist in finding employment, and no career-oriented education
Many employers find themselves with new hires who are a drain on resources as they have no prior experience
Work-integrated learning and competency-based degree systems are current ways of addressing these issues—making employment easier to find for graduates, and making graduates more competent in the workplace and, hence, more employable.
International students can benefit tremendously by getting ahead of this trend in international education and employment by looking into programs that offer work-integrated learning, internships, mentorships, or offer competency-based degrees.
Want to learn more? Check out International Student Loan's article on how you can find a job in the US after graduation.
---
March 24th, 2014 by Jennifer Frankel
Going off to college on your own isn't easy – let alone off to college in a whole different country. It's an exciting and scary time, a chance to be independent and do what you want, when you want. But then it is also a chance to deal with all of the responsibilities as well – including managing your money!
No matter where your studies take you, studying overseas is expensive when you consider that you will probably pay more in tuition, and that you'll have to consider other costs such as your living expenses, travel, etc.
Join International Student Loan this Wednesday at 2:00pm EST where they will walk you through the many steps of budgeting as an international student.
You won't want to miss this Google Hangout focused on Budgeting for International Students. In this Hangout, they will be sharing the ways that you can improve your budgeting skills so that you can do all the must-do's while you are studying overseas!
How Do I Join?
This week's Google Hangout is free for all students! Simply sign up, set a calendar reminder, and attend the hangout this Wednesday at 2:00 EST. Be sure to check your local time so that you don't miss it!
How Can I Join the Conversation?
You will not only learn more about budgeting from a Financial Aid Representative, but you'll also get a chance to join the conversation and get your questions answered. Here's how:
Questions and Comments?
International Student Loan will be available after the Hangout to get all your questions answered in real-time. Be sure to stick around and join our social channels to get your questions answered – and see what other international students are saying!
---
March 11th, 2014 by Jennifer Frankel
From primary school through university level, the Students Helping Street Kids International scholarship provides the opportunity for at-risk Brazilian students from impoverished and crime-stricken areas and households to attain an education: a privilege many from those circumstances unfortunately never get to enjoy. 
The Scholarship
Students Helping Street Kids International (SHSKI) is a non-profit organization based in Eugene, Oregon that organizes curriculum and donation efforts between sister schools in Brazil and the USA to provide scholarships for at-risk Brazilian youths. These scholarships allow younger Brazilians to attend primary and secondary schools in their communities, as well as the opportunity to study abroad in the USA after attaining a high school diploma.
SHSKI Scholarships Provide:
School Tuition/Associated Fees
Books/Supplies
Uniforms
School Lunches
Transportation to and from school
Monthly basket of staple food items for student and family, when deemed necessary
Where does the scholarship come from?
The SHSKI scholarship is made possible by the contributions of individual sponsors/donors, as well as pledges from universities, primary, and secondary sister schools in the United States. Individuals interested in donating to SHSKI or sponsoring an at-risk student are encouraged to get in touch with the organization.
Who is eligible?
Unlike a typical scholarship, wherein individuals apply and compete for a select number of slots, the SHSKI scholarship has its recipients determined by professionals with a number of NGO's who work directly with the at-risk Brazilian youth. Student recipients are selected according to a number of criteria, including: intelligence, self-discipline and desire to learn, poverty level, having a fixed home, and parent/guardian agreement to allow student to follow through with education until at least high school graduation.
Are you Brazilian and looking for other scholarships? Check out our other scholarship awards available to Brazilian students!
---
March 6th, 2014 by Jennifer Frankel
Today, at 2:00 pm EST International Student Loan will be featuring their next FREE hangout on 8 Steps To Write A Killer Scholarship Essay. You will not want to miss this discussion, where one of their financial aid representatives will be discussing:
How to brainstorm your essay
Tips and tricks to make your scholarship essay stand out
Proofreading and editing
This discussion will all be focused on scholarship essays for international students, so don't miss your chance to get the specifics. If you have used our scholarship search, then you know that most scholarships require you to have an essay enclosed in your application. The essay is one of the important considerations for the award panel and can be the reason an applicant is selected as the most deserving. You can spend hours applying for the many scholarships out there for international students, but it won't matter if you don't have a good essay.
Let International Student Loan help you with their Google Hangout today at 2:00 pm EST. All you need to do is click this link, and log in to join the conversation. You'll also have a chance to ask all your questions live online, so be sure to create a calendar reminder and join the conversation.
---
February 20th, 2014 by Jennifer Frankel
As many countries actively pursue an increase in international student enrollment, often facilitating such an endeavor with financial incentives and assistance, Singapore appears to be bucking the trend. Instead, Singapore has been reducing the number of international students receiving tuition grants and restricting the number of international students allowed to study at universities in the country.
Capped Aid
Since 2010 the number of international students receiving tuition grants in Singapore has decreased over 30%.
In private and polytechnic universities, around nine percent of international students received tuition grants to study in Singapore in 2010, where less than six percent did so in 2013.
In publicly-funded universities the current figure is 13 percent, down from 18 percent in 2010.
Moreover, this is in a country already famous for capping the number of international students enrolled in its country's higher education system.
Capped Numbers
An announcement several years ago by Singaporean Education Minister Heng Swee Keat had indicated that Singapore would be pursuing a strategy to limit the number of international students enrolled in its higher education system.
The cap on the number of international students is intended to reduce the percentage of international students below 15% of the student body while advancing opportunities for Singapore nationals.
To that end, an additional 2,000 student positions were created and made available exclusively to students from Singapore at the same time the number of international students positions had been capped at 2011 levels.
So, if you happen to be an international student interested in studying abroad in Singapore (home to a university that has consistently been ranked around the 24th best in the world, and a highly developed economy) it would be in your best interest to act quick! Moreover, given the cut in tuition grants and funding available to international students in Singapore, searching through scholarship databases and finding alternate sources of funding would be your absolute best move (in the event you don't happen to be one of the lucky 13%).
---
January 27th, 2014 by Jennifer Frankel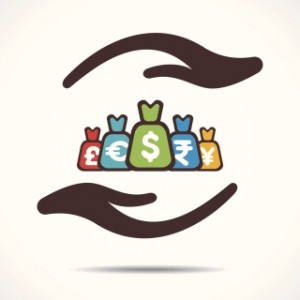 Our partner, International Student Loan, will be hosting a free discussion to help you can get an international scholarship. Mark your calendars for this Thursday, January 30th at 10:30 am EST for a free webinar – full, now closed! where you'll learn:
Where to look for scholarships
How to make your application stand out
Best practices to keep organized
Not only will you get to learn about important scholarship topics, but you'll also have the chance to hear from three financial aid experts. With their background, you'll have the chance to see what award administrators are looking for and how to put together an application that sets you a part from the thousands of other applicants.
This 30-minute long discussion on how to get an international scholarship will also give you the opportunity to ask your questions live! Experts will be able to give you the insight you've been longing for!
Space is limited so be sure to register now before the webinar fills up. Register now – full now closed! before it's too late.
International Student Loan will be providing free webinars throughout the year so be sure to check them out on Facebook, Twitter and Google+ to be the first to register.
---
December 29th, 2013 by Jennifer Frankel
Exchange rates can mean the difference of losing or making a few dollars with each transaction. When it comes to credit cards, cash, debit cards, wire transfers, and ATM fees, you should expect to pay more for the service of converting one currency to another. Be sure to understand how each of these methods work so that you have the lowest fee and the best exchange rate.
Know The Conversion Rate
With so many methods of payment, it's important to contact your bank and credit card company to understand exactly how the charges work. Remember, exchange rates vary by the second, but that doesn't mean that you will get that exact rate. You'll want to ask:
What exchange rate do you use?
Where can I find this exchange rate?
Since the rates fluctuate so often, and in some cases dramatically, you'll want to check the exchange rate regularly to know what rate you'll get and when you should make large purchases.
Check For Any Fees
Credit Cards
Many credit cards charge an international transaction fee added on to each purchase. The good news is that there are some cards that waive this fee altogether. If you plan to go abroad for a lengthy period of time, consider looking into one of these credit cards and this can certainly save you money in the long-run.
Debit Cards
Not all banks are available worldwide and you may be charged a fee by your bank as well as the bank you use to withdraw money. Take some time to investigate the presence of your bank in your host country – do they have ATM's in your destination country? If not, do they have a partnership with another bank in your destination country? Either way, it's important to ask how your debit card will work overseas and what the fees are.
Exchanging Cash
Exchanging money is another way that you can get local currency, but try to avoid doing this at the airport, train stations, or over touristed areas since it is typically more expensive. Remember that the rates given by a bank or currency kiosk can vary, and thus you'll need to evaluate your options. They all will include a fee to convert one currency into another. The best place is typically at a bank, although in some cases you can find favorable rates in hotels.
Overall, credit cards and debit cards are typically the best way to get local currency (that is, if ATM's are available in your host country) and to make large purchases. Be sure to ask about security on your credit/debit card, however, to make sure you understand the policies in case your cards get lost or stolen.
Want to learn more about exchange rates? See how to make exchange rates work for you.
---