May 2nd, 2022 by Sagnik Santra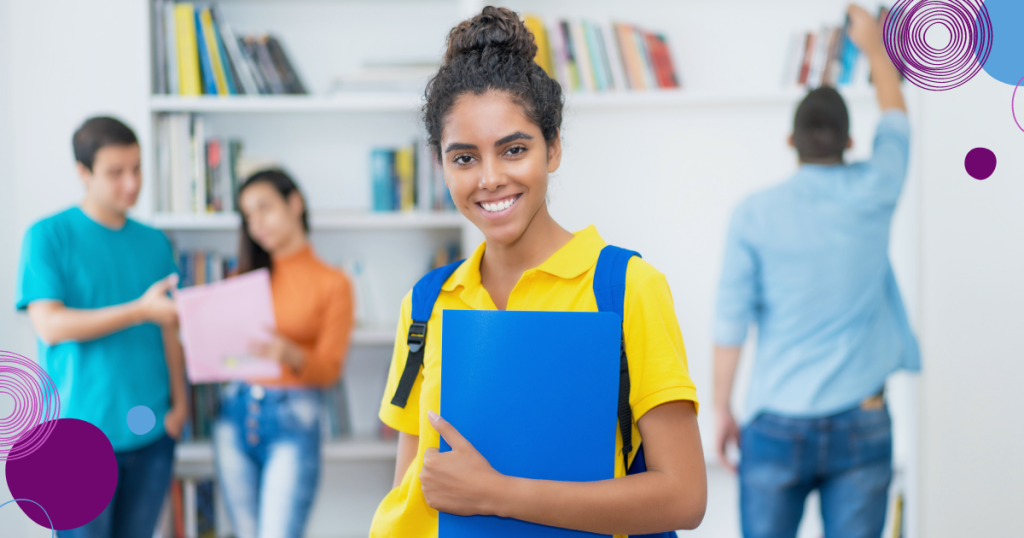 The U.S. is known for its high-quality education and many international students aspire to study in the U.S.. However, the cost of studying in the U.S. can be expensive, and not every student can afford it. If the student is from one of the developing countries, it will even be hard to finance their studies in the U.S.. This is why many universities like the Harvard university offer their enrolled international students scholarships to study in U.S..
Whether you are looking for graduate or undergraduate scholarships, you will get the chance to apply for anything. However, getting a scholarship in the U.S. can be very competitive as thousands of brilliant minds apply for it.
In this article, we are going to talk about U.S. scholarships and will try to give a detailed guide on how you can get a scholarship to study in the U.S.. So if you are an international student looking to study in the U.S., this article is for you!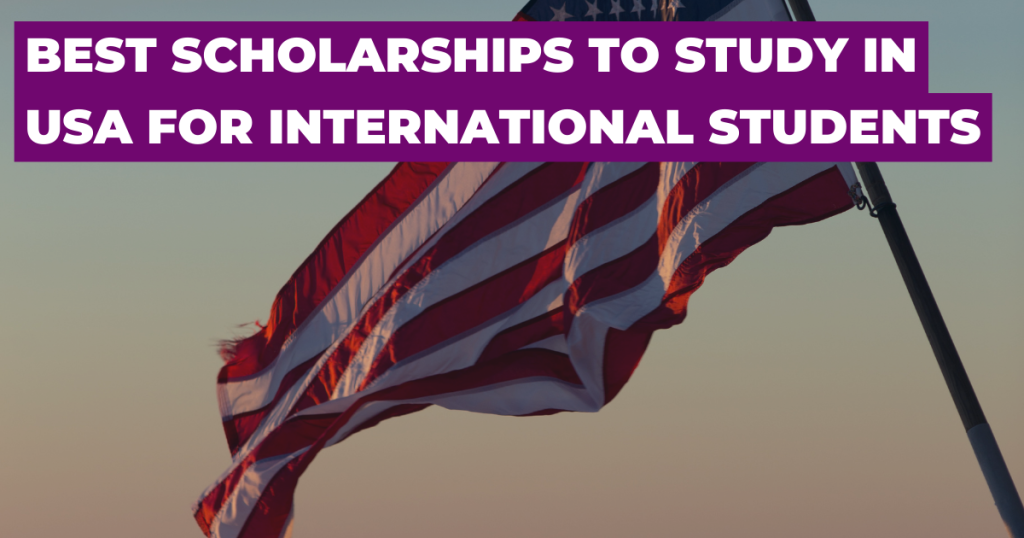 What are international scholarships?
A scholarship is a type of financial aid that helps students pay for their education. Scholarships are awarded based on different criteria, which can include
Financial need
Academic merit
Athletic ability
Musical talent
And more
There are many types of scholarships available to international students who wish to study in the USA. Some of these scholarships are provided by the US government while others are offered by universities, private organizations, and foundations.
Why study in the USA?
The USA is home to some of the world's best universities, which offer a high-quality education to students from all over the world. In addition to this, the USA also offers several benefits to international students, which include:
1. A multicultural environment: The USA is a culturally diverse country, which provides international students with the opportunity to interact with people from different cultures and backgrounds.
2. Academic excellence: The USA is home to some of the world's best universities, which offer a high-quality education to students from all over the world.
3. Flexible education system: The USA has a flexible education system, which allows students to customize their course of study according to their interests and goals.
4. Professional opportunities: The USA offers several professional opportunities to international students, which can help them further their careers.
5. Better chance of getting a job: Graduating from a university in the USA can improve your chances of getting a job, especially if you want to work in an international organization. The colleges in the USA have a very good placement rate.
Scholarships for international students: Benefits
So now that we know one or two things about scholarships, let's take a look at some of the benefits they offer
1. They provide an opportunity to study in the USA: One of the main benefits of scholarships is that they offer an opportunity to study in the USA. For many students, this is a dream come true.
2. They help you finance your studies: Scholarships can help you finance your studies, which is a huge benefit, especially if you are struggling to pay for your education.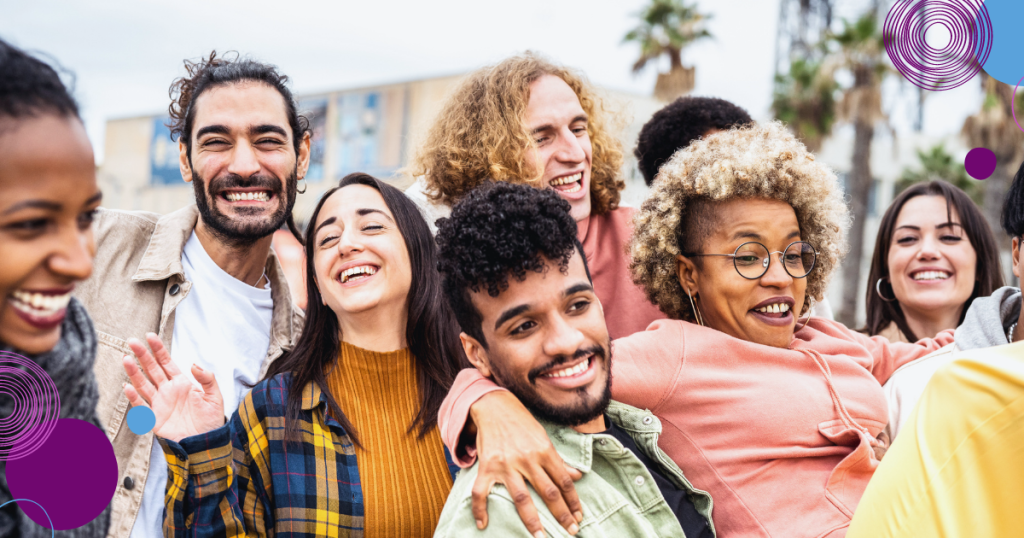 3. They can help you get a job: Many scholarships come with the added benefit of helping you get a job after you graduate. This is because many companies are looking for talented and ambitious students who have been awarded scholarships.
4. They give you an edge over other students: When it comes to applying for jobs or getting into graduate school, having a scholarship on your resume can give you a big advantage over other students.
5. They can improve your career prospects: Finally, scholarships can improve your career prospects. This is because they show that you are a high-achieving student who is willing to work hard and achieve your goals.
Different types of scholarships
Here are some of the different types of scholarships you should know about
1. Awards scholarships
These types of scholarships are given for many reasons. It can be anything from your academic achievement, extra-curricular activities, or even your volunteering work. You should have leadership qualities and be able to demonstrate your dedication and commitment to achieving your goals.
2. Full tuition scholarships or Fully funded scholarships
This type of grant covers tuition fee as well as living expenses. So, if you are lucky enough to get this type of scholarship, you don't have to worry about how to finance your education and living costs. However, the competition is usually high for these scholarships since there are only a limited number of them.
3. Partial Scholarships
Partial scholarships usually cover a part of your tuition fee or living expenses. So, if you get this type of scholarship, you will still need to find other ways to finance your studies like student loans. However, it is still a great opportunity as it can help reduce the financial burden on you.
4. Merit-based scholarships
As the name suggests, these scholarships are based on your academic merit. So, if you have good grades, you are more likely to get this type of scholarship. Merit-based scholarships are one of the most prestigious and competitive scholarships. Getting one will help your boost your portfolio and improve your chances of getting into a good college or graduate school.
5. Need-based scholarships
If you have a good academic record but your family is not able to finance your studies, you can apply for need-based scholarships. These scholarships are awarded based on your financial need. So, if you can demonstrate that you have a genuine financial need, you are more likely to get this scholarship.
6. College-specific scholarships
Many colleges and universities offer scholarships. So, if you are planning to apply to a particular college, you should check if they have any scholarships that you can apply for. College-specific scholarships are usually merit-based or need-based.
So there are some different types of scholarships available to students who want to study in the USA. If you are planning to study in the USA, make sure you do your research and apply for the ones that you are eligible for.
How an international student can apply for USA scholarships?
Let's find out how you can apply for a scholarship in the USA as an international student
1. Do your research: The first step is to do your research and find out what scholarships are available. You can start by looking online or talking to your guidance counselor.
2. Meet the requirements: Once you have found a few scholarships that you are eligible for, make sure you meet all the requirements. This includes things like having a good academic record, being active in extracurricular activities, and demonstrating financial need.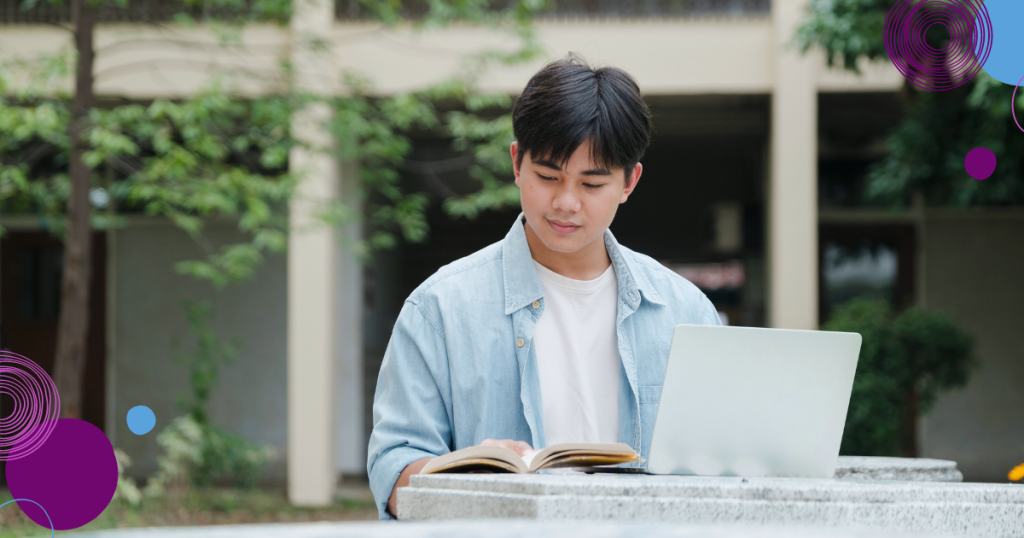 3. Gather all the documents: Once you have met all the requirements, the next step is to gather all the required documents. This usually includes your transcripts, letters of recommendation, and personal statements.
4. Fill up the application form: The next step is to fill up the application form. Make sure you fill it out correctly and include all the required information. Double-check before you submit the form.
5. Apply for multiple scholarships: You are allowed to apply for multiple scholarships at once. So, if you are eligible for more than one, make sure you apply for all of them. This will increase your chances of getting a scholarship.
5. Be patient: After you have submitted the application form, all you can do is wait for a decision. The process can take several weeks or even months. So, be patient and don't give up hope.
If you don't get the scholarship the first time, don't be discouraged. You can always try again next time. There are many scholarships out there and you will eventually find one that you are eligible for.
Top USA scholarships for undergraduate and graduate students
So now that we know a lot about scholarships, let's take a look at some of the top scholarships that are available to students in the USA.
1. Fulbright Scholarship Program
The Fulbright Scholarship Program is a prestigious scholarship that is awarded to exceptional students from all over the world. The scholarship covers all expenses related to your studies, including tuition, room and board, travel, and books. However, it is one of the most competitive scholarships out there, with only a few hundred students being awarded the scholarship each year.
2. Rhodes Scholarship
The Rhodes Scholarship is one of the most prestigious scholarships in the world. It was established in 1902 and is awarded to international students who demonstrate academic excellence and leadership potential. Rhodes Scholars are selected based on their character, intellectual strength, commitment to others, and the common good.
3. Hubert Humphrey Fellowship Program
The Hubert H. Humphrey Fellowship Program provides a year of professional development in the United States for professionals from selected countries throughout the world. The program is designed to allow leaders to strengthen their leadership skills, expand their knowledge of U.S. society and culture, and network with other professionals.
4. Amherst College Scholarships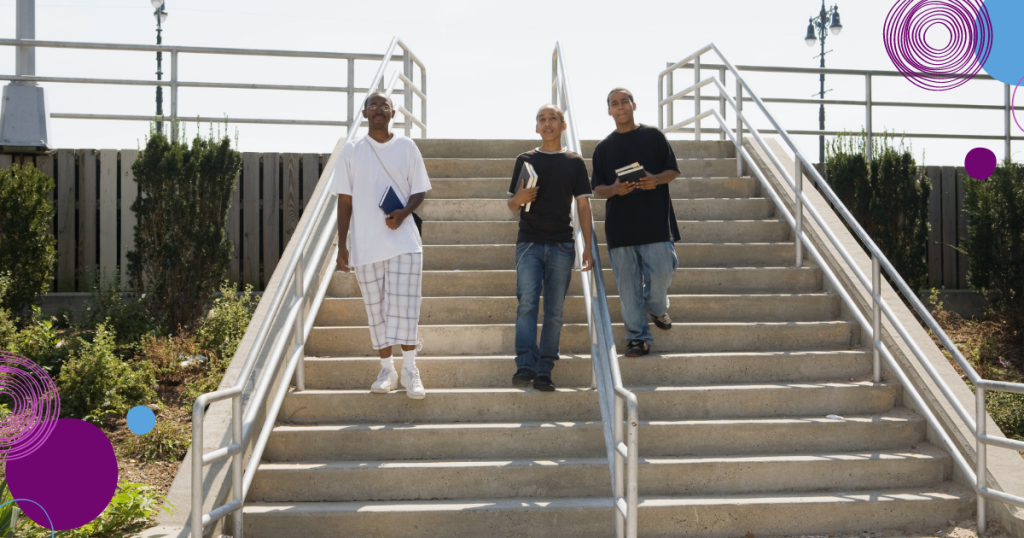 The Amherst college offers need-based scholarships to students from developing countries. The scholarships cover all expenses related to your studies, including tuition, room and board, travel, and books. You need to have good merit to be considered for this scholarship.
5. Harvard University scholarship
Harvard University offers fully-funded scholarships to graduate, undergraduate, and Ph.D. students from all over the world. The scholarships cover all expenses related to your studies, including tuition, room and board, travel, and books. It is a prestigious scholarship and is very competitive.
6. Yale University Scholarships
Yale University offers several scholarships to international students, including the Yale International Scholar Award, which covers the full cost of tuition for one year. Other scholarships include the Yale World Fellows Scholarship, which provides full funding for one year of study at Yale, and the Yale JacksonInstitute Fellowship, which provides full funding for one year of study at the Yale Jackson Institute for Global Affairs.
7. MIT Scholarships
The Massachusetts Institute of Technology (MIT) offers several scholarships to international students. The most prestigious scholarship is the President's Scholarship, which covers the full cost of tuition for four years. Other scholarships include the International Scholarships, which cover the full cost of tuition for four years, and the Merit Scholarships, which provide partial funding for four years.
8. Stanford University Scholarships
Stanford University offers several scholarships to international students, including the prestigious Knight-Hennessy Scholars program, which provides full funding for up to three years of study at Stanford. Other scholarships include the Global Undergraduate Fellowship, which provides full funding for four years of study, and the Spectrum Scholars program, which provides full funding for four years of study for students from underrepresented backgrounds.
Conclusion
So there you have it! These are just some of the scholarships that you can apply for if you want to study in the USA. Remember, competition for these scholarships is fierce, so be sure to put your best foot forward and put in a strong application. Good luck!
---
You may also be interested in reading about Engineering Scholarships.
Or perhaps you're looking for an alternative, such as scholarships in Canada.
Find Universities that offer full scholarships.
Other Interesting Posts:
---
February 16th, 2022 by Sagnik Santra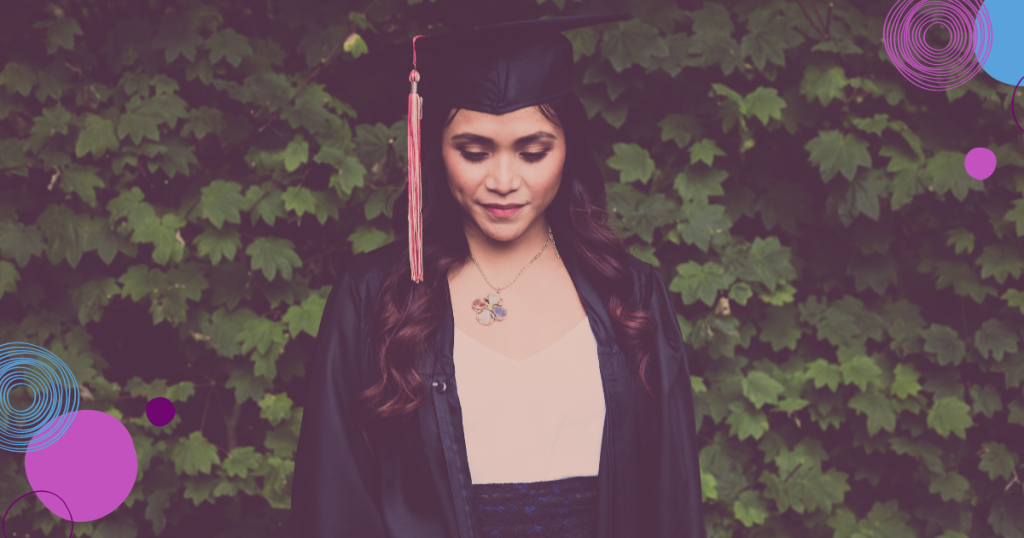 MBA (Master of Business Administration) is one of the most important courses in the field of business administration. It is a post-graduate course that enables you to enhance your professional skills and knowledge about the subject in an exhaustive manner. You will be honing your management skills in this course that are required in every managerial position in any industry or firm. With this course, you can open up an avenue to become successful.
And when it comes to pursuing MBA in USA, it is one of the best places in the world to study this course. You will be getting an education of international standards​ with that you can get success here itself. Many international students go to the USA for their higher studies believing that this place is the best place to get success.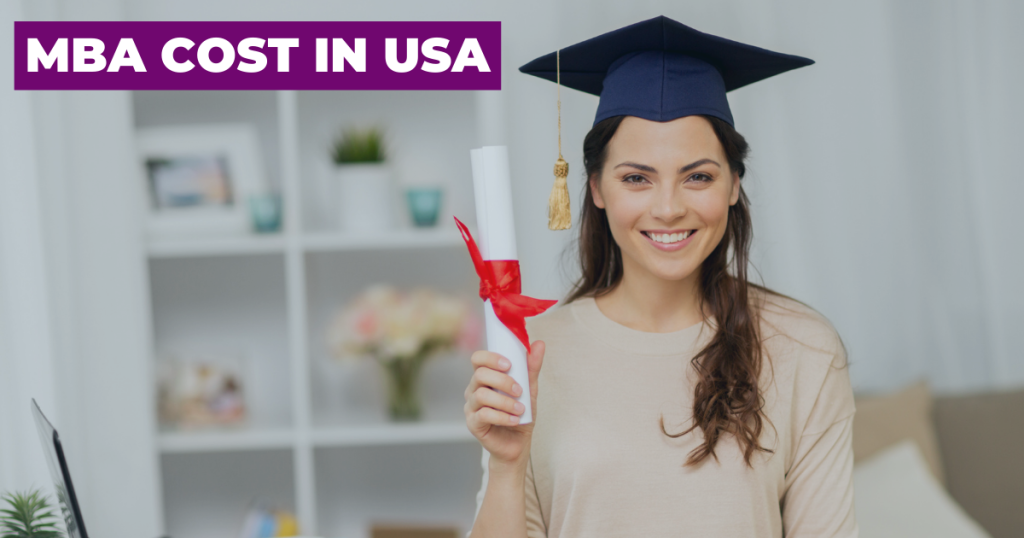 Benefits of MBA in the USA
An MBA degree is what gives students an edge over other candidates who are applying for the same post or job. With this course, you can easily stand apart from the rest of the candidates. Here are some of the benefits of studying MBA in the USA.
1. The first and foremost benefit of studying MBA in America is that it will open up many avenues for your future.
2. You gain knowledge about the latest trends in management education or business administration, which helps you remain relevant to industry requirements.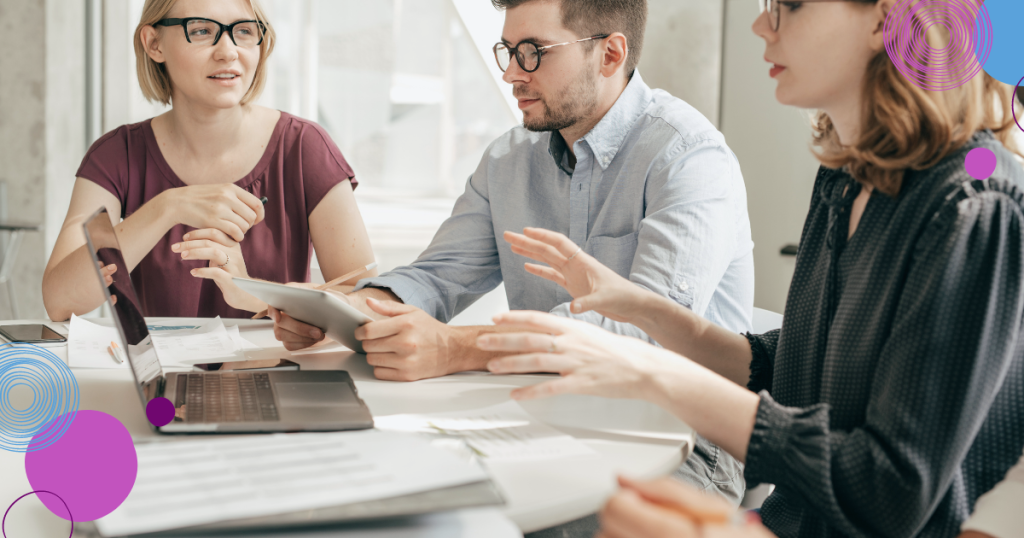 3. It enables students to apply their learned skills and knowledge to real-life management scenarios. This gives a competitive edge to students as they can become more proficient in applying learned concepts.
4. After completing MBA from the USA, you will be able to work anywhere in the world as you have this degree which makes your resume stand apart from others.
5. You get exposure to various cultures and nationalities as students from various countries come to study MBA in the USA. You also interact with different people and learn something or the other from them which helps you broaden your perspective.
Tuition fees for an MBA program in the USA
Tuition fees depend from school to school. Some colleges might charge you a higher fee whereas others might charge you a lower amount. There are different types of MBA degree programs in the USA, and each program has its own fee structure. For example, an online MBA program might cost less than a campus-based one.
The fee also varies with respect to the duration of the course and other essential aspects related to it. The average tuition fee for an MBA degree is around $50,000 – $60.000 per year. This fee excludes living expenses like accommodation and other miscellaneous expenses like books and gear that you need to buy during the course of your studies.
Living costs in the USA
When it comes to living costs in the USA, it is significantly higher than in other countries. Being a developed country, the USA has both advantages and disadvantages. The living costs for students are increased as it is a costly country to study and live in. The average cost of living in the USA is around $1,000 – $2,000/month.
However, you can try and reduce your expenses as much as possible to manage the high cost of living here. There are many ways through which you can cut down on your expenses here, so finding ways to save money will not be difficult for you.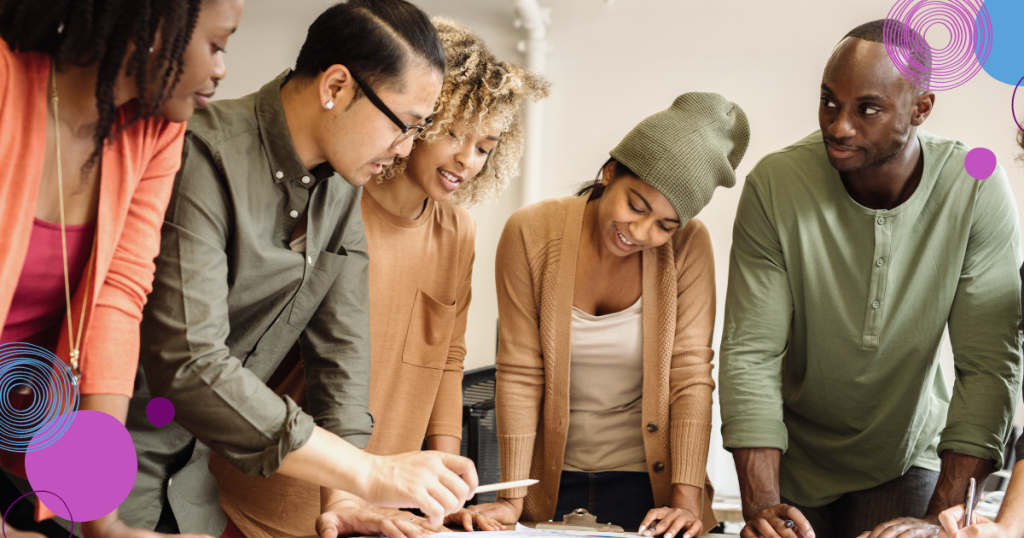 The biggest expense for students is accommodation. You can opt for a dormitory or an apartment depending on your preferences and the location of the city where you will be studying MBA in the USA.
Apart from this, food expenses are the next big thing as all students love to eat out at various joints each day. Try to cook at home as much as possible. If you are living by yourself and cooking at home isn't a big deal for you, you can save a lot of money on food expenses.
Different types of MBA courses in the USA for MBA students
There are different types of MBA courses in the USA. Each course has its own eligibility criteria and application procedure. The fee structure also varies with different courses. Let us understand a little more about them:
1. Full-time MBA program ($60,000 – $70,000/year):
A full-time MBA is a two-year full-time program that is offered at an institute. It is a specific MBA course in the USA that enables you to get an education and simultaneously prepare for your career.
2. Part-time MBA program ($20,000 – $70,000/year):
A part-time MBA is also known as an evening or weekend MBA in America, wherein students are taught after their regular office timings. This makes it easier for students who have to manage their work along with their studies.
3. Online MBA program ($1,500 – $3,000/per credit):
An online MBA means that you can learn from home or anywhere else via the internet. There are various colleges that offer online courses and degrees of MBA in the USA. You do not need to go and attend classes and can study according to your own schedule and timetable.
4. Executive MBA program ($80,000 – $200,000 for a 2 year course):
Executive MBA programs in the USA are specially designed for managers who want to increase their management capabilities and gain an edge over their competitors.
There are more types of MBA courses, for example, accelerated MBA courses, hybrid MBA courses, etc. Do check the official websites of various colleges to know more about their respective courses.
Top business schools for pursuing an MBA degree in the USA
Here are some of the best business schools (with their tuition costs) in the USA that offers high-quality courses and degrees. The fees might change depending on your course and the year you are applying.
Top part-time and full-time MBA colleges
Stanford Graduate School ($72,500/year)
Harvard Business School ($72,000/year)
The University of Pennsylvania, Wharton ($80,500/the first year)
The University of Chicago, Booth ($73,100/for the first year)
MIT, Sloan ($75,800/year)
Columbia Business School ($76,800/year)
The University of California Berkeley, Haas ($65,000/year)
Yale School of Management ($74,000/year)
Top executive MBA colleges
Wharton, EMBA ($211,000 full/2 years)
University of Chicago –Booth, EMBA ($193,500 full/2 years)
MIT, EMBA ($176,800 full/20 months)
Columbia University, EMBA ($210,000 full/2 years)
University of California – Berkeley Haas, EMBA ($195,200 full/20 months)
Yale School of Management, EMBA ($186,800 full/2 years)
Northwestern University – Kellogg, EMBA ($212,700 full/2 years)
Final thoughts:
It is important to pick the right course and college for pursuing an MBA degree in the USA. Make sure to do your research well, take help from your seniors or family members who have pursued similar courses. This will help you choose the best course based on your requirements and preferences. Hope this article helps you understand the cost of an MBA in different colleges in the USA.
Other useful posts:
---
October 29th, 2021 by IEFA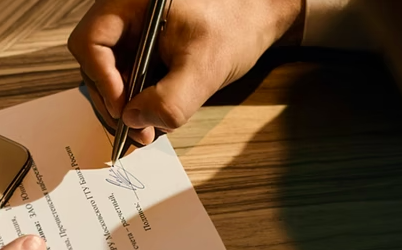 Do you need a loan to pay for your college tuition in North America?
MPOWER Financing announced this month that they have raised their maximum loan limit for international students in the U.S. and Canada. You can now borrow up to $100,000 over the course of your studies! This means that you can get access to more money than ever before to cover the cost of your international education!
We understand how expensive it is to study abroad, which is why we want to help as many people as possible afford this experience by offering them a better way of financing their education through our partner lenders.
We know that studying outside of your home country isn't cheap – but it shouldn't be out of reach either! That's why we work hard every day so that everyone has access to affordable education regardless of where they live or what financial situation they are in. Our goal is simple – make sure all students around the world have access to higher education no matter who they are or where they come from. And we believe that anyone should be able to study in Canada or the U.S. without having any financial barriers standing in their way!
That's why we're sharing this news today – because we want everyone around the world who wants an education at one of over 350 universities across North America to be able to find the funding they need! So whether you're looking for undergraduate or postgraduate programs, find out if you are eligible today using our loan finder or find out more at mpowerfinancing.com
---
September 30th, 2021 by IEFA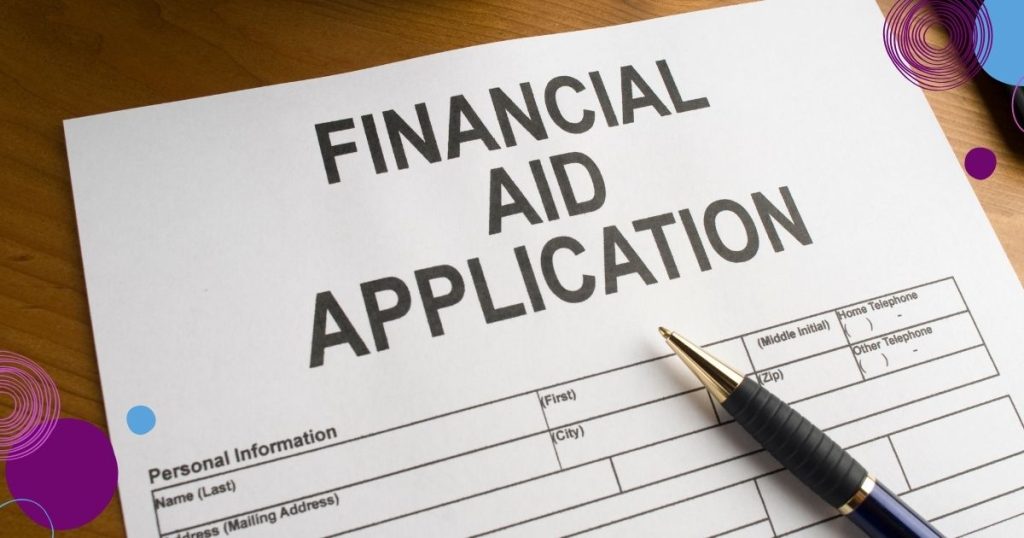 An adventure of a lifetime. A dream for many. A great opportunity to pursue your higher education in a foreign land – but is it affordable? Between tuition, insurance, travel and living expenses the cost of an international education quickly adds up.
If you're thinking about studying abroad, it's important to know your options for financial aid – and start saving!
One of the biggest factors in finding appropriate financial aid for a study abroad program is the location of the university you would like to attend. The availability of support for foreigners attending an American school is very different from that available to Americans pursuing an international education in Europe or elsewhere.
With that in mind, there is no simple answer to the best way to fund your study abroad adventure, but there are resources and opportunities for everyone, including undergraduate and graduate students.
From federal student aid to study abroad scholarships and from private sponsors, state organisations and your schools's financial aid office – there is a financial aid package that will help you cover your study abroad expenses.
In this post we're going to explore all the options and answer all the most common questions our readers have about securing financial aid for study abroad programs in the U.S., Canada and around the world. We'll cover sections for Americans studying outside the U.S., international students coming to America, and those attending international schools around the world.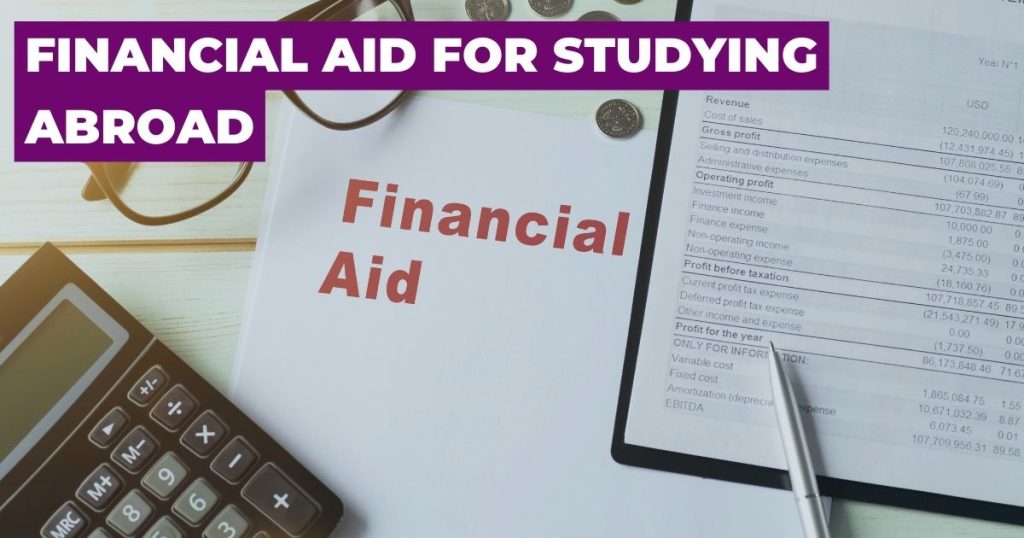 FAFSA and studying abroad: What American students need to know
This is a topic that comes up all the time with our readers. Many students ask "Can you get FAFSA for study abroad?".
First, let's explain that FAFSA is the the Free Application for Federal Student Aid. This is a federal government form that determines your financial needs and informs most colleges' financial aid offers. FAFSA collects information from applicants and parents, then uses a formula to calculate your capacity to pay for college in the United States and your financial aid requirements.
You won't be able to receive any kind of federal financial aid in the US without completing the FAFSA, and it is very likely that you would need to complete it in order to receive financial aid directly from your college or university, too.
Can you use financial aid to study abroad?
Federal aid is available for U.S. students seeking to study abroad. The type of program, duration of study and your status as an undergraduate or graduate can affect your eligibility, just like it does at schools in the U.S., but there are some differences when applying for this type of funding.
Study abroad program or foreign enrolled student
One of the biggest differences in the financial support for international studies is the duration of the intended study abroad program. At IEFA we generally talk about 2 main categories of international study: Study Abroad and Foreign Enrolled.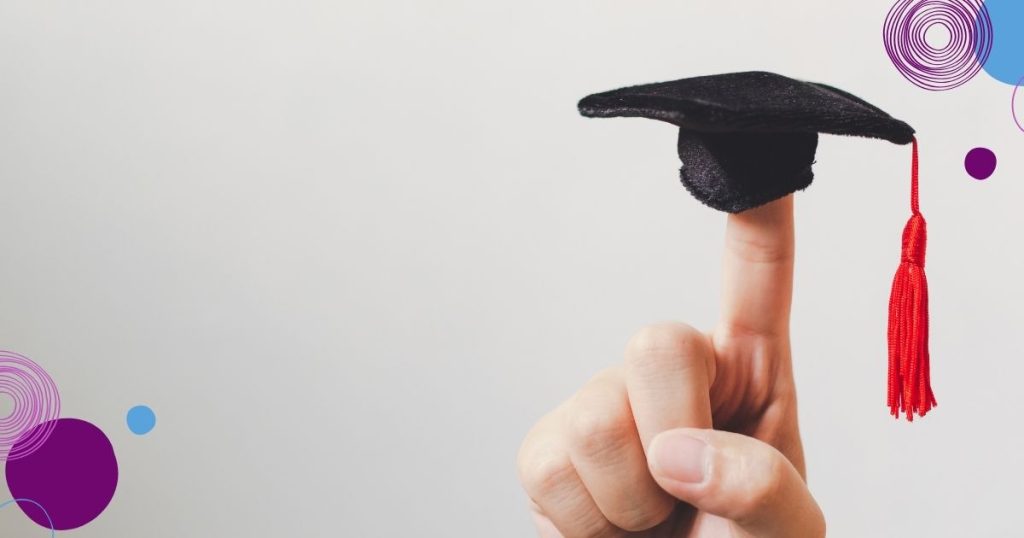 "Study Abroad" would be the term for those taking part in a short program of one semester or up to one academic year at a foreign university. Students on this type of program may be able to receive financial aid from the government if they fill out the FAFSA, meet the eligibility requirements and get the required paperwork completed by the financial aid office both at their home (U.S.) college and the foreign university they will attend.
Unfortunately, if your college is not part of the federal program then you would not be able to receive federal support for your study abroad costs.
A "Foreign Enrolled" student, on the other hand, is a U.S. citizen or permanent resident who is taking their degree program entirely at a foreign university. These students don't have a "home institution" – a college in the U.S. They must therefore navigate the application process and study abroad experience themselves directly with their chosen school.
The good news for foreign enrolled students is that at many top universities around the world federal student aid is available and those same universities may have relationships with lenders who offer private loans for eligible students, too, meaning there are more funding opportunities and your study abroad dreams may be closer than you think.
Federal Student Loans
If you are studying inside the U.S. or abroad, there are a number of different federal student loan programs and financial aid options. If you'd like more information on federal loans, you can learn about Stafford Loans here. Stafford loans are for students attending college at least half time. They provide an excellent educational funding resource for US citizens and permanent residents.
Studying in the U.S. – information for foreign students
Funding options for international students in the U.S. are more limited than they may be in your home country.
In terms of the financial aid that you may be able to receive there are a few broad categories.
The primary source of funds for most international students in the U.S. is their own or their family's savings.
However most are not able to cover all of their costs and the remaining funds come from a variety of sources.
Many colleges offer financial aid information and support, which may include partial or full tuition waivers, as well as scholarships which may be merit based or awarded according to financial need. They may also offer scholarships based on country of origin, a student's degree program, sport, culture or need. Speak to your study abroad advisor or admissions counsellor.
Read more about types of scholarship
You may also be able to work on or off campus depending on your visa status.
There are also many private international and local organizations that can assist with study abroad scholarships, awards and more. Some people think of scholarships as "free money" but there are often conditions you must meet in order to keep the funds you have been awarded. scholarships can also be highly competitive to win.
Read about how to write a scholarship-winning essay.
If additional funding is required then a private student loan may be the next option. You can search for a loan servicer using the eligibility checker on our site or at International Student Loan.
Studying in Canada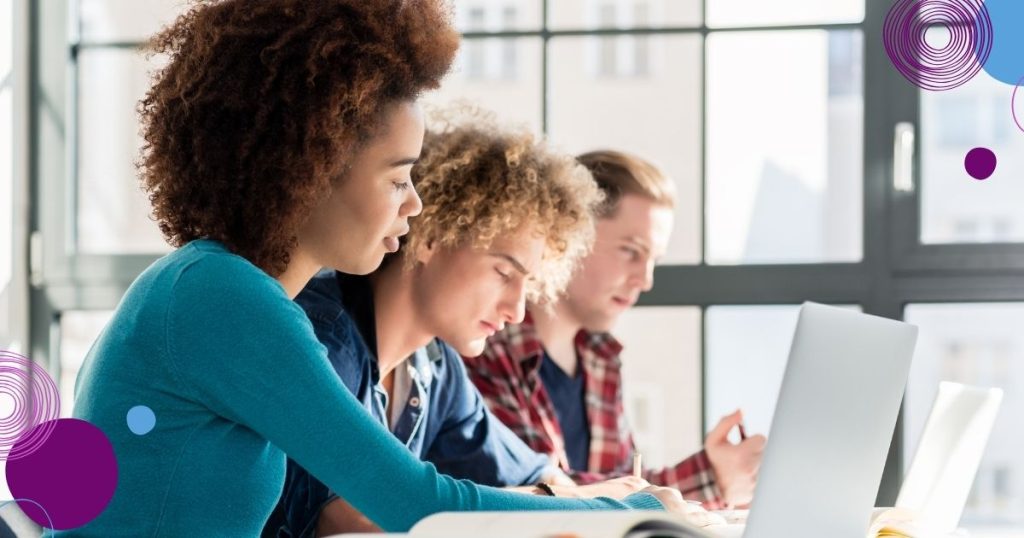 Whatever country you're from, if you're studying in Canada you'll face the same challenges as many other students around the world.
The great news is that as well as the funding that you may be able to find by talking to your study abroad office such as tuition discounts, waivers, scholarships and more, there are also student loans available at a number of top universities across Canada. These loans do not require you to have collateral or a cosigner. Find out more about international student loans in Canada.
Do you have any questions about funding your study abroad experience? Let us know in the comments!
Other Interesting Posts:
---
July 15th, 2021 by IEFA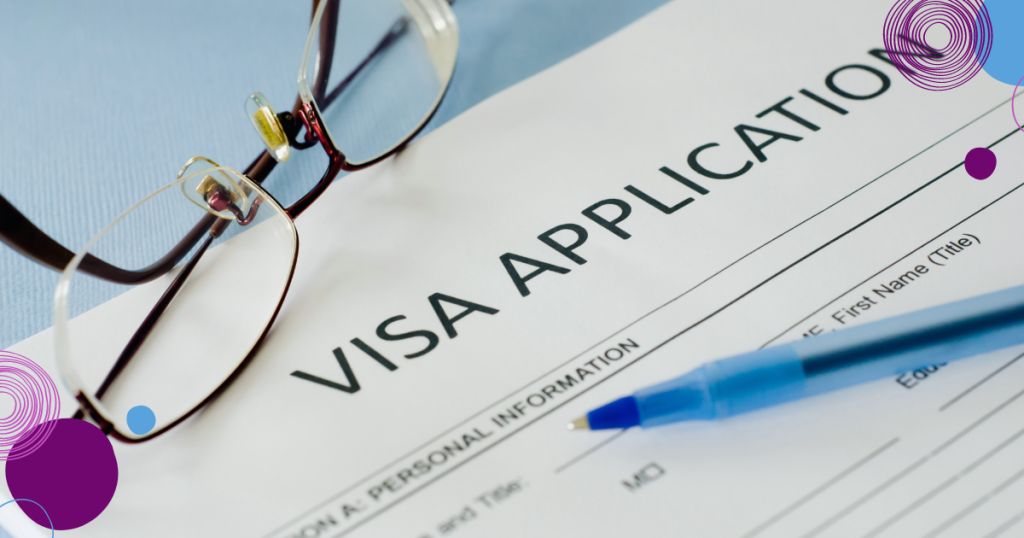 Once you've narrowed down your choice of schools and confirmed admissions, the next step is to apply for an F-1 international student visa to get authorization to study in the US.
All prospective foreign students are required to demonstrate that they have the financial capability to support him or herself while studying in the US. This includes covering tuition and fees, living expenses, and any dependents – without working during your studies.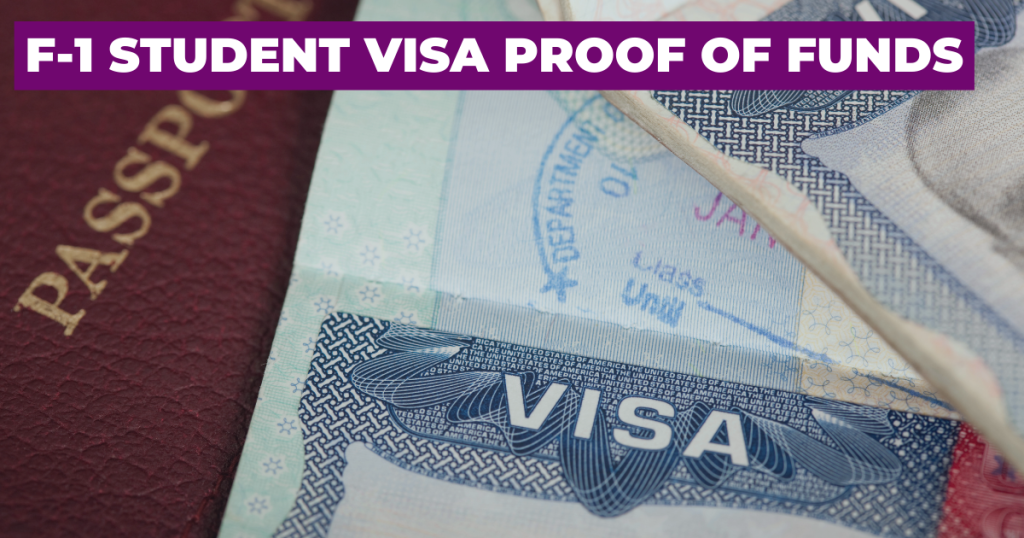 Proof of Funds
To meet the Proof of Funds requirement for your F-1 visa, you will either need to present proof of funds for yourself or do so through a sponsorship (such as a relative financially backing or funding your education). It is important that you check directly with the consulate as this may vary by country and agency, but here are some general considerations and documents you should bring during your visit.
Proof of liquid assets
The consulate will want to see that you are able to cover the cost of your education and living expenses. While there are generally no specific documents that prove this, there are some commonly used documents that help support proof of funds including:
Original tax returns from the last three years (Form 16)
Three years of bank records and/or fixed deposit statements of your sponsor (which can also be your parent)
Pay slips, employment letters
Chartered accountant statements
Scholarships (which should be indicated on your I-20)
Property documents
The US government is concerned more with liquid assets such as savings accounts and checking accounts since they want to ensure that you have easy access to these funds. Investments with fluctuating values and property deeds are not generally recommended as acceptable proof of funds. The embassy is looking to see that you have immediate funds to cover the first-year costs of your education and that you'll have access to funds for the following years needed to complete your degree.
Original Documents in English
Additionally, it is important that all of your documents are original, in English (or an official translation attached), and official. Your bank statement and documents should be on bank letterhead with the name of the account holder, account number, and the total amount of funds indicated on the forms.
Sponsorship
If you are planning to study in the US but do not have sufficient personal funds yourself, you can have a sponsor support you instead. Many international students have a sponsor, such as a family member, to help cover their educational expenses. Sponsors can be located inside or outside the US.
There are a lot of available scholarships that are designed specifically for international students. You can search for the latest listings of international scholarships.
All you have to do is to make sure that you are eligible for the scholarship. Some of the requirements are having the right positive attitude in school and towards one's future career, the willingness to excel in his or her academics, and many more.
Affidavit of Support Form
If the student is sponsored by a US citizen, they would need to complete and submit the I-134 Affidavit of Support Form that requires the sponsor to cover any expenses that the student cannot afford.
If the student is sponsored with funds outside the US, then the embassy would check to see if there are any fund transfer restrictions from the specified country. If there are any restrictions, the student must be equipped with a letter of evidence that the student will be able to access these funds during the period of study.
Consulate and Embassy
The final determination of sufficient proof of funds is determined by the consulate or embassy. Even if you provide these documents they can still deny the student visa. Be sure to check with your school and consulate to make sure you have all the proper documentation and forms necessary when arriving for your F-1 student visa interview.
Also make sure that you are prepared to answer all of the questions in the interview in the best way possible. Be eloquent, explain things clearly and in a straightforward manner, and always be at your best form. Doing these and matching it with your complete documents and visa application gives you a higher chance of being accepted for an F- Visa.
*Please note: you should always confirm he latest requirements with official sources as they can change and this article may not reflect the latest changes.
Other Interesting Posts:
---
February 26th, 2021 by IEFA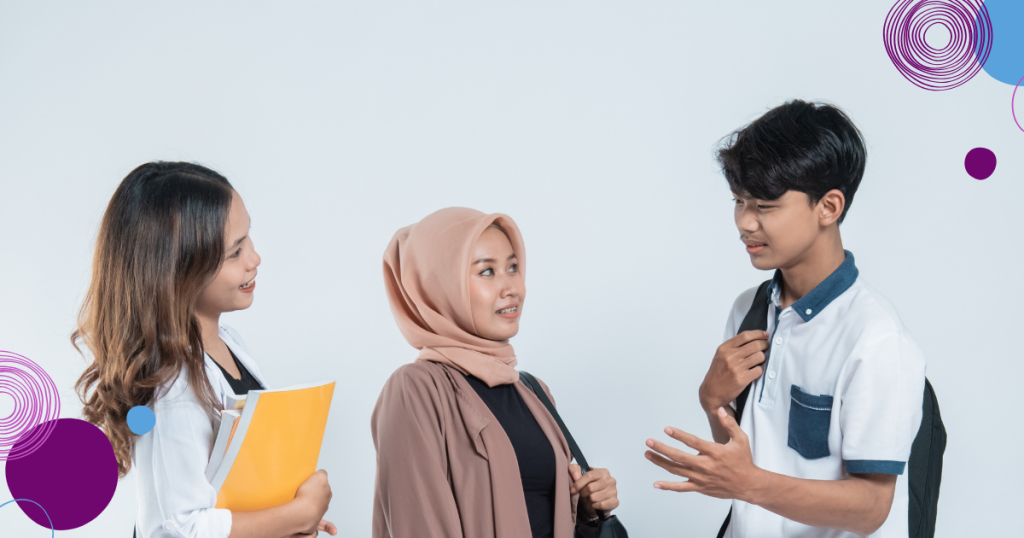 The DACA program was started in 2012 to allow undocumented children who came to the U.S. as immigrants a chance to stay and work in the country for two years.
The Deferred Action for Childhood Arrivals (DACA) is an immigration policy initiated by President Obama in 2012 that allows certain undocumented immigrant youth, those who have come into America before their 16th birthday, with no criminal history and meet other requirements, to get temporary permission from deportation and be eligible for work permits. In 2017, then-President Trump tried unsuccessfully to end the program but has since rescinded his decision. The future of this program is still unclear; however, it remains one of Obama's most significant legacies on immigration reform.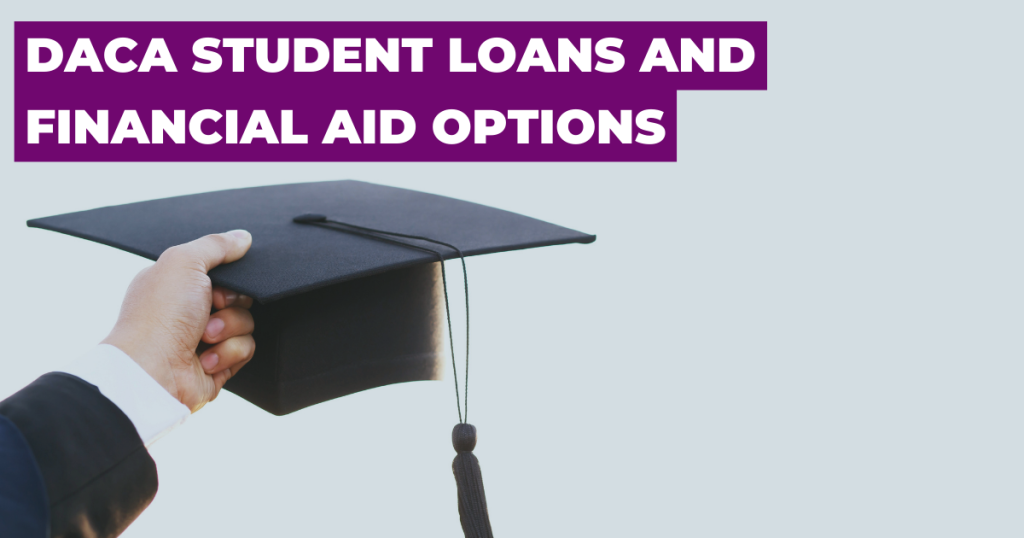 Who qualifies for a loan to pay for college in the U.S.?
The cost of tuition could be an obstacle for many in the pursuit of higher education. Thankfully, there are a number of private student loans to help fund your tuition costs! Student loans can provide up to the total cost of attendance at your school per year and you typically don't have to start paying it back until 6 months after graduation.
Tuition is expensive. In fact, according to a College Board report on Trends in College Pricing 1 out of every 10 college students drops out because they couldn't afford their degree without putting themselves into debt. Fortunately, student loans might bridge the gap between what you earn at work or have in your savings and what your tuition costs.
Most college students with DACA status, like international students, can't get federal student aid – meaning private student loans are a logical option.
The U.S Department of Education says that illegal immigrants are not eligible for federal student loans, and this includes those who have DACA status and work permits. In order to finance their college tuition, many DACA students will need a private student loan or scholarships from colleges and universities they're attending.
Schools can be expensive, so students might need a private loan to cover the cost. They'll often need an eligible cosigner who has good credit and is either a U.S. citizen or permanent resident in order to qualify for this type of financing.
When it comes to loans for college, DACA students are often at a disadvantage because they may not have any credit history or meet the minimum credit score required by private lenders. However, this is not the case for all loans as some student loan companies have stepped up to offer student loans without cosigners.

When DACA students need a loan, they often do not have access to a cosigner who is willing or able to help them with their financial needs. However, there are new rules in place that allow these individuals to make an application for loans without needing a cosigner. The bill requires any loan request from someone with Deferred Action status must undergo additional screening before approval and does not guarantee acceptance.
DACA students may be able to get a loan or receive financial aid through their school's financial aid office. Getting private loans is not the only way DACA students may be able to pay for their education. Some other options include grants, scholarships, and paid internships.
How much can you borrow?
You may be able to borrow up to the full cost of your education, minus any other financial aid you are receiving in the form of grants and scholarships.
When does the borrower need to start paying back their loans?
When it comes to student loan repayment, all lenders are different and have different repayment terms. After graduation there is usually a 6 month grace period where your payment is either nothing or is lower than the full monthly repayment amount, e.g. interest only repayment discounts. You should note that lower monthly payments often mean longer loan terms and repaying more in total.
What are the interest rates for DACA students?
You can confirm the actual rates with your lender before you agree to take out the loan. Make sure you understand the rate that applies to your product and whether it is a fixed or variable interest rate. There may also be different rates for undergraduate and graduate students.
Here are some example rates:
These are examples only and you should check the current rates from your lender.
Graduate DACA students: 7.99% introductory rate ( 8.89% APR ), reduced to 6.49% ( 7.52% APR ) if you qualify for certain discounts.
Undergraduate DACA students: 9.99% introductory rate ( 10.91% APR ), reduced to 8.49% ( 9.56% APR ) if you qualify for certain discounts.

What are the requirements to get a loan as an undocumented student in the U.S.?
In order to qualify for a DACA student loans as an undocumented immigrant in the United States, you need to have a Social Security number and be eligible for employment.
Can I still go to college if I don't have a Social Security number or driver's license and am not eligible for federal financial aid?
You can still go to college without a Social Security number or driver's license, but you will not be eligible for federal financial aid.
Can DACA students apply for the FAFSA?
If you're in the DACA program and have received a Social Security number, you can complete your FAFSA. You'll even get a Student Aid Report outlining your eligibility to receive nonfederal aid even though you can't receive federal student aid. The Department of Education suggests that you talk to your high school counselor and school's financial aid office before filling out the FAFSA. You might live in a state with an alternative application for undocumented students, so it is important to research this option.
What about scholarships?
There are many scholarship opportunities for DACA recipients and international students. You can find a list of scholarships at IEFA.org/scholarships
Other Interesting Posts:
---
January 28th, 2021 by IEFA

Yes, it can be stressful when you're planning to study abroad. There are many perfectly understandable reasons to feel stressed or anxious. Tuition fees are high, you've got food costs, study materials, transportation, health insurance, and lots of other expenses.

Even the currency exchange rate can be a concern.

When you don't have enough financial means you might consider taking out a student loan. Paying back the student loan can add another layer of stress. But still millions of students can be found at international colleges every year.

Students find ways to manage their financial situation and complete their education in international colleges.
Here are some budgeting tips for students who want to study abroad:
Tuition fees and other expenses:
The tuition fees are probably the most expensive thing you will face when you plan to study abroad. The yearly cost can reach up to five figures and for some private colleges it can even reach up to six figures (USD). The Financial Aid Office or Admissions Office at your college of choice will have up to date information about their tuition fees.
But tuition is not the only cost to consider, living abroad involves other expenses like transportation, phone bills, health insurance, food expenses, holiday expenses, accommodation and more. When we talk about the cost of accommodation, most colleges provide (or at least offer) dorm rooms to their international students. But you can still choose to live off campus — alone or with a group of people. The rental cost for private accommodation will depend on the location you choose to live in. 
It will be cheaper if you choose to live in a dorm. You can save money because you won't have to pay for electricity, water, and internet bills as they will be included in the cost. You can also save money because you will be living on the college campus and therefore probably won't have additional transportation costs.
Part-time jobs:
Depending on your visa status you might be allowed to have a part-time job while studying. When allowed students can typically work for up to 20 hours a week during the semester and full-time during holidays and semester breaks. This could be a useful source of income to help you with your daily expenses.
Take advice from international student advisors:
Most international colleges have a dedicated advisory office for international students. They provide students the necessary advice so they can manage their experience — including their finances. They help students with budget plans, part-time job information, and other related information. It is a good idea to get their advice before making any decisions relating to your finances.
International student loans:
Although they might seem like a golden opportunity, remember that paying back your international student loans can cause stress and worry for some students. Getting an International student loan should usually be your last port of call for additional funds. We suggest you first look for financial aid and scholarships from schools and other sources. If you still find a financial gap after exhausting all the other sources, this is the time when international student loans come in handy. 
Summary:
If you focus on your education and keep an eye on your budget, you'll be able to enjoy completing your education at an international college. Try to avoid unnecessary expenses and focus more on savings. Here are a few examples of how you can save money: Use a bicycle to avoid transportation costs, try to cook your food at home rather than eating in a restaurant, so you can avoid food costs. Most importantly take advice from school advisors, they can assist you with your budgeting.
At the same time, look for ways to make the most of your time as a foreign student, take part in activities and explore your home away from home while you can.
---
January 18th, 2021 by IEFA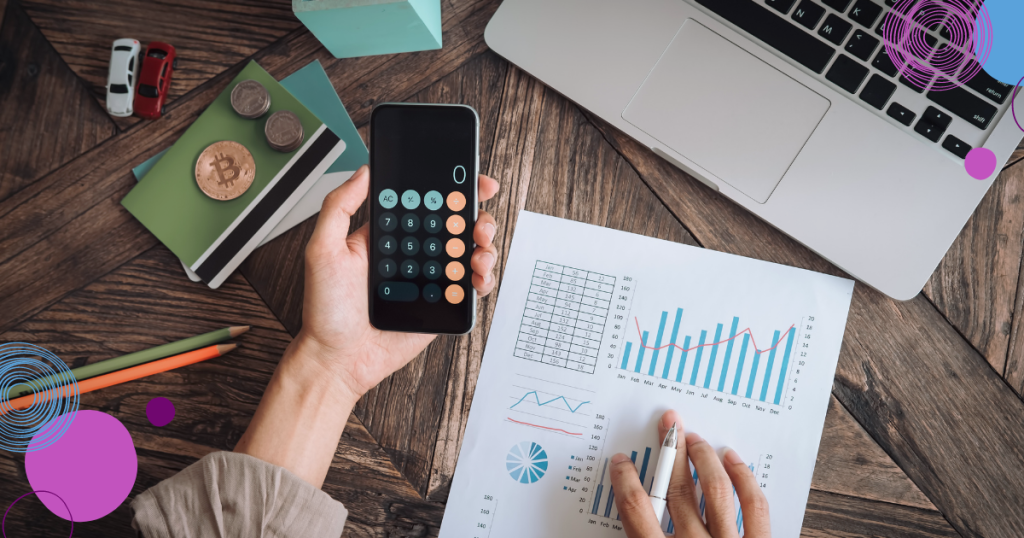 Millions of students around the world dream of studying an undergraduate degree in the US. There are a lot of famous universities and colleges to choose from. Improving their future prospects, getting a high quality higher education, and access to better opportunities are just some of the reasons why so many students want to study at a university in the US.
But to get the best quality product you usually have to pay a high price. US colleges are some of the most expensive colleges in the world, but still millions of international students apply every year. How do you find an affordable university in USA for international students?
So, how much does an international student pay to study in the US? The annual cost of studying here can reach up to five figures.
Most colleges don't have a standardized government fee system. It mostly depends on the college and the course you choose.
There are multiple types of institutions available for undergraduate students in the US such as community colleges, private colleges, and public colleges. Most international students study at public and private colleges rather than community colleges.
Private colleges are the costliest of them all. On average public colleges charge between $35,000 and $45,000 and private colleges charge from $50,000 to $75,000 per year.
Tuition Fees:
Private universities charge more tuition fees as compared to public universities and community colleges. Unfortunately, in most cases, there is no such thing as cheap tuition for international students.
Public colleges get their funding mostly from the state government and private colleges get their funding from private organizations and donations. Community colleges or two year colleges also usually get their funding from the government just like public colleges.
Subjects like the arts, education, and humanities tend to be less expensive than engineering, medical, dentistry, and other similar subjects.
Higher courses like masters are usually more expensive than undergraduate courses. The college tuition fees depend on the college or course that you are planning to pursue. They differ from college to college. However, international students almost always pay significantly more in university fees than American students.
The cost of undergraduate degrees in the US varies greatly between institutions, and it is even higher for international students. International students pay $25,000-$35,000 per year at a public university and $30,000-$45,000 at private colleges on average. The cost can reach up to $50,000-$55,000 per year for some private colleges.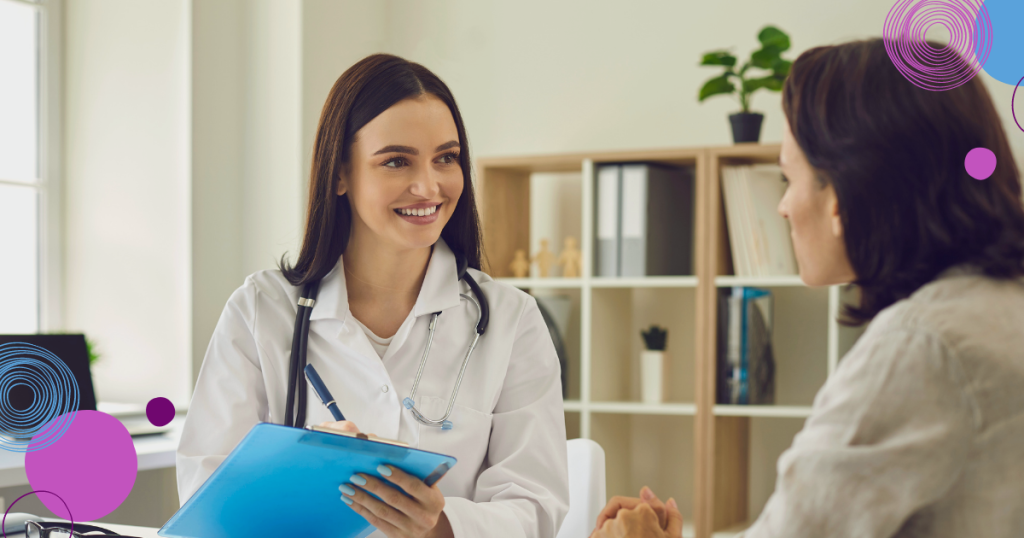 For a cheaper option, you can go to a community college. You will receive an associate's degree instead of a bachelor's degree because community colleges provide 2-year courses. They can charge you $2500-$3000 per year. You can use the associate's degree as a qualification for the first half of your bachelor's degree and later you can apply for a master's degree as well.
All the fees depend on degree program and the courses that you choose. In general a Ph.D. or master's courses will cost less than the MBA, JD, or MD courses. International students usually pay $20,000-$35,000 for public colleges and $35,000-$50.000 for private colleges per year.
Accommodation Costs:
Most colleges offer their international students on-campus residence. The residence is often called a "dorm room" or dormitory. Students usually share a room with 2 or 3 other students. Colleges provide daily essentials like water, electricity, and the internet. Students also share bathrooms, showers, and so on. It depends on the college how much they charge for on-campus accommodation. On average this is between $5000-$8000 per year.
However, you can choose to stay at a non-campus residence as well. You can share an apartment with other students or you can live alone as well. The rent depends on the area you are staying in. The Midwest region is cheaper than the East and Northeast in the US. But, you have to pay your electricity, internet, and water bills along with the rent and living costs. The usual rate for a single bedroom apartment is between $6,000-$15,000 per year – depending on the apartment and location.
Living Expenses:
It will be a good idea to make some savings for your daily and basic needs like emergencies, shopping, groceries, food, water, clothes, books, and study materials. When you live or study abroad you should track even your smallest expenses. This will help you to keep an eye on your overall expenses and you can save or set a budget for a period.
A good estimate would be $10,000-$12,000 per year for international students. The cost of living might vary where you are staying.
Student Visa:
A student visa is mandatory for all international students. It can be a long process as well. As an international student, you have to apply and get accepted by a Student and Visitor Exchange Program (SEVP) certified college. After the approval process, you will receive the I-20 from where all of your information will be recorded.
Visa applicants have to pay a non-refundable fee. All students are categorized as F, M, or J, depending on their courses, merit, and colleges. They have to pay $350 as a SEVP fee and a visa application fee of $160.
Health Insurance:
Staying so far away from your home can be hard. Thousands of international students get injured or need medical attention throughout their courses. Student health insurance provides international students with financial support in these kinds of situations. International students must have proof of health insurance to get admission to most US universities and colleges. Without health insurance, international students can not apply for US colleges.
Under the age of 25, international students can expect to pay $30-$140 for health insurance per month depending on the college and the health insurance package.
Transportation:
Usually, the most affordable universities and colleges provide dormitories to their international students. When you stay inside the college campus you won't be using transportation too much, unless you are going somewhere off-campus. However, if you choose to live outside of the college campus, you will need transportation. Luckily, in the US transportation costs are not that high, and there are multiple options to choose from. You can get cabs, trains, and buses or you can use vehicle rental facilities.
Bus and train passes cost around $30-$50 per month for students. For additional expenses, you can expect to pay around $100-$120 per month in your total transportation. However, that cost mostly depends on where you are staying.
In summary:
Yes, it is costly to study in the US. International students pay around $32,000-$60,000 per year depending on the university and the course. It is a lot of money but there are various options and opportunities available for international students. You can get the facilities of international student financial aid, international scholarships, international student loans, and help from private and government organizations as well.
Other useful posts:
---
December 15th, 2020 by IEFA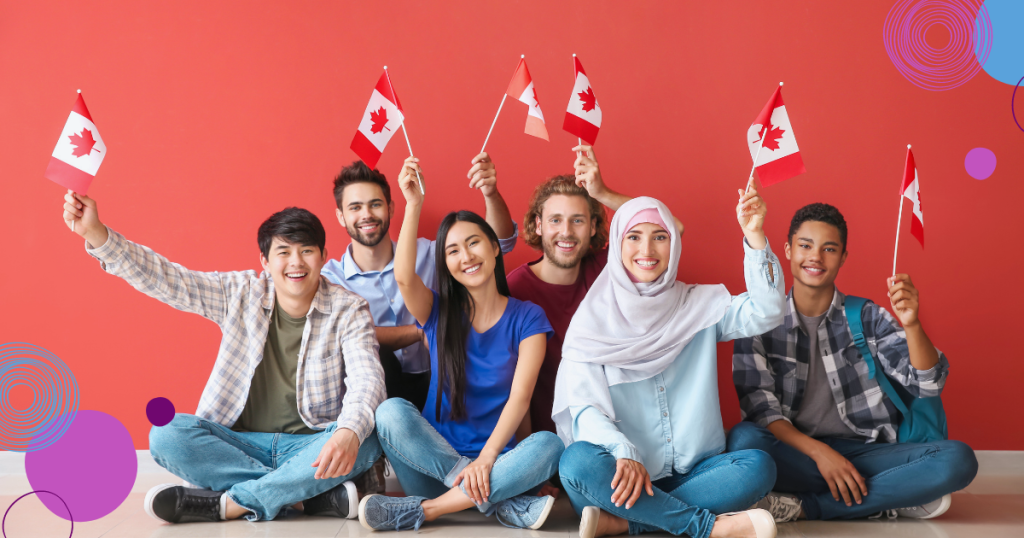 According to The Canadian Bureau for International Education, 642,480 international students studied in Canada in 2019. This represents a 185% increase since 2010. Canada is the 4th most popular destination for international students, behind the USA, the UK, and China.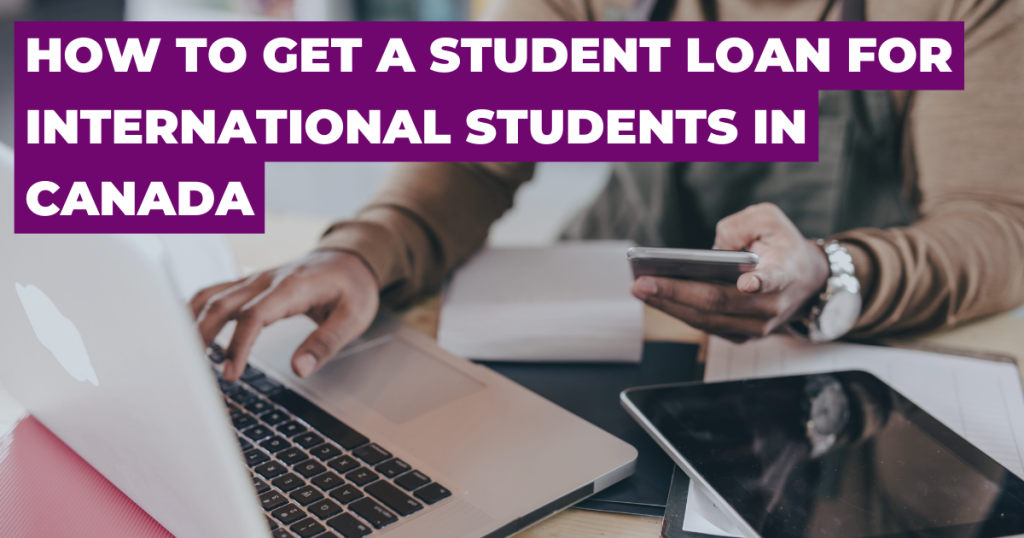 Why is Canada such a popular destination for international students?
The high quality of the Canadian education system
Canada is one of the leading first-world countries known for its academic success, its economic abundance and high standard of living. Because of this, their educational system gets great reviews and that's what international students are looking for. Canadian schools are equipped with the latest equipment and with proper resources required to get the best educational experience possible.
Canada has a reputation as a tolerant and non-discriminatory society
Canada is best known for being one of the most tolerant countries when it comes to skin color and nationality. This makes it a prime destination for international students who wish to avoid the risk of encountering racism or xenophobia.
Canada has a reputation as a safe country
The crime rate is minimal in Canada because of its strict security and adherence to the law. Canadians are also naturally peace and law-abiding citizens, making it a great country to study in. No need to worry about distractions and potential safety hazards because its authorities are working round the clock to provide and maintain a safe and secure place conducive for studying.
Talking about stats…
96% of international students recommend Canada as a study destination, while 60% say that they plan to apply for permanent residence in Canada. This is one of the top reasons why they want to apply for a student loan in Canada over any other country.
Who are the international students in Canada?
In terms of student numbers, the nationalities with the largest representation of students in Canada are China (with around 22% of the market) and India (with around 34% of the market). US students represent only around 2% of all international students in Canada.
Where are the international students studying?
Across Canada, the province with the largest number of international students is Ontario (48% of international students) with the next most populous provinces being British Columbia (23%) and Quebec (14%).
Funding for International Students in Canada
IEFA.org can connect students with education loan providers where they can access private loans without cosigners, collateral, or credit history. These education loans are available to students from 190+ countries pursuing degrees in any academic field. They are perfect to help cover the cost of your studies in Canada.
International student loans are made available to international and DACA students studying in the USA and Canada. Undergraduate and graduate students within two years of graduating are eligible.
These loans can be used for past, current, and future semesters, and you can use the funds to pay for expenses including tuition fees, living expenses, accommodation, food, insurance, and books.
The Benefits of an International Student Loan in Canada
For this type of loan, you don't need a cosigner, collateral, or credit history
You can apply for an education loan with a fixed interest rate from $2,001 to $50,000 – making budgeting easier and stress-free Students from over 190 countries can apply
10-year loans with no prepayment penalties
Interest-only payment period during school and 6-months post-graduation
Undergraduate and graduate students within two years of graduating are eligible
Loans are available to students attending one of the 300+ schools in the USA and Canada

How does the loan process work?
Check to see if your school and program are eligible.
Complete your application.
Receive a conditional offer after submitting your application.
Upload your requested documents and complete any further required paperwork.
Receive a final approval after all of your uploaded documents are verified.
Your school certifies your enrollment status with the loan provider. Once that is done, your funding is disbursed directly to your school on an agreed upon date.
How much will the loan cost?
Please note that the total cost in every case is different, but here is an example for informative use only – this is not a guarantee of costs for your individual circumstances.
An international (non-US, non-Canadian) student studying a Master's-level program borrowing $10,000 USD would expect to repay $100.54 per month during their studies and for 6 months after their expected graduation date, and then $141.62 per month thereafter.
Find out more and apply for your International Student Loan in Canada today.
More on Loans That Do Not Require a Cosigner in the US and Canada
10 things you need to know about international student loans
Canada: Scholarships for International Students
Other useful posts:
---
December 1st, 2020 by IEFA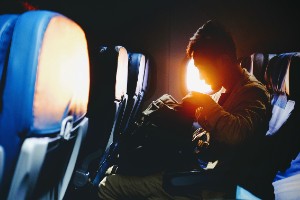 The latest data covering international students in the USA and American students studying abroad has been released – here are the highlights:
International Students in the US:

Over 1 million international students studied in the US in 2019/20, including those taking an academic program and those on OPT (Optional Practical Training).
That's over 5% of the total number of enrolled students, but it is almost 2% (or 20,000 students) lower than the previous period. Early indications suggest that due to the pandemic international student enrolment in 2020 could be down by a further 16%.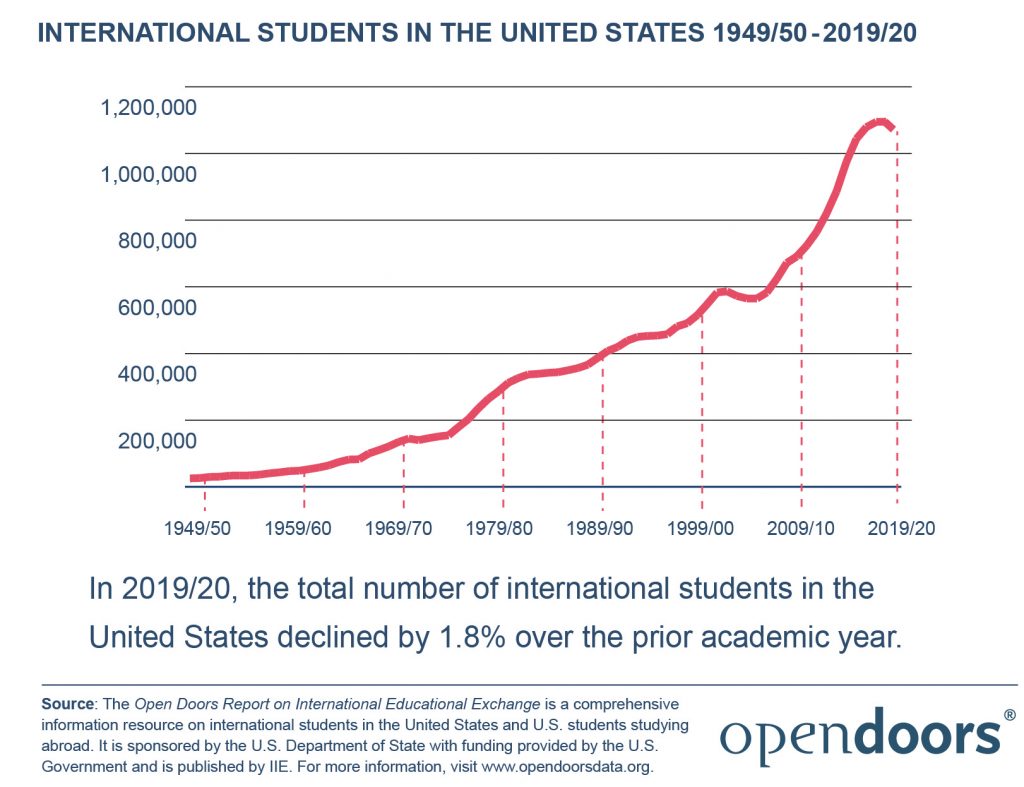 American Students Abroad:

Almost 350,000 US students studied abroad for academic credit in the 2018/19 academic year (the latest data available).
That's almost 2% higher than the previous year – continuing the trend which has only been increasing for over 10 consecutive years.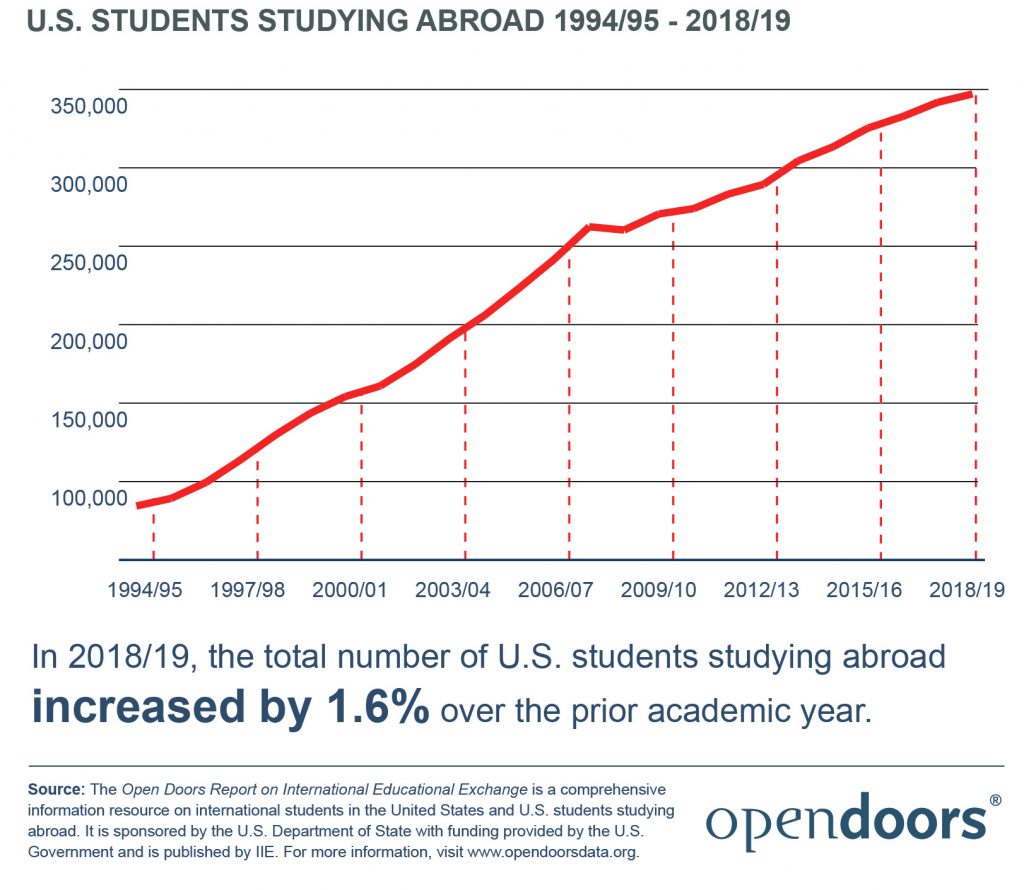 Demographics:
Incoming students to the US came mainly from China (35%) and India (18%).
The top 10 countries of origin for incoming students were:
China
India
South Korea
Saudi Arabia
Canada
Vietnam
Taiwan
Japan
Brazil
Mexico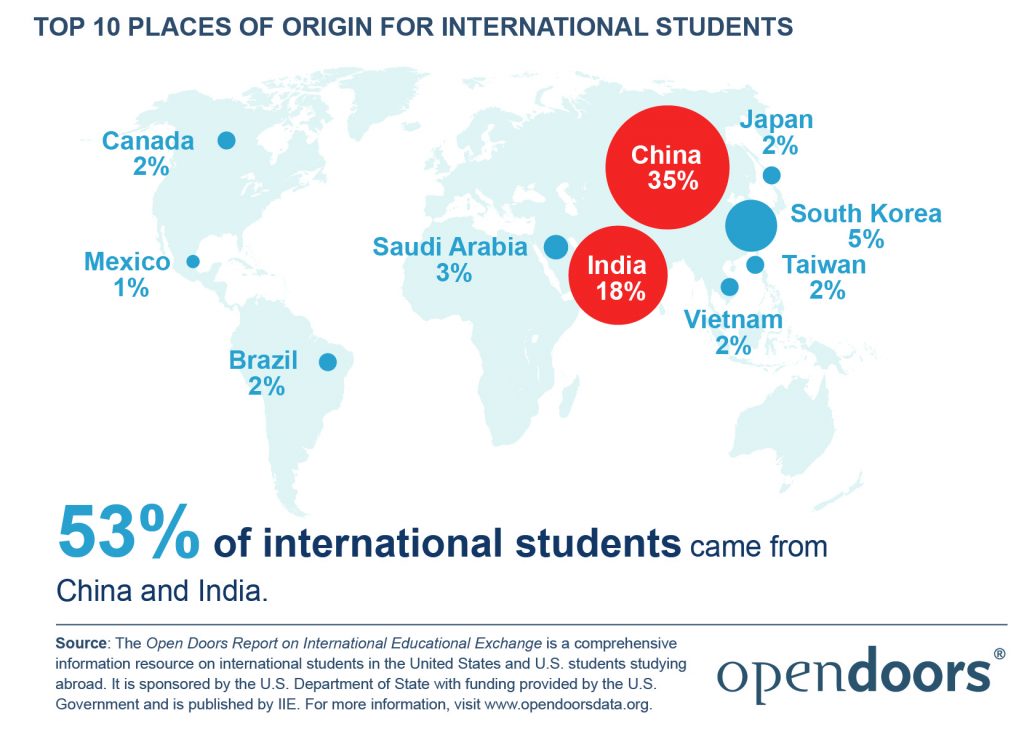 California was the individual state that hosted the most international students in total (with over 160,000).
The single most popular institution in the US for international students was New York University – hosting over 20,000 students from around the world!
Outgoing US students' top destinations were the UK (11%), Italy (11%) and Spain (10%).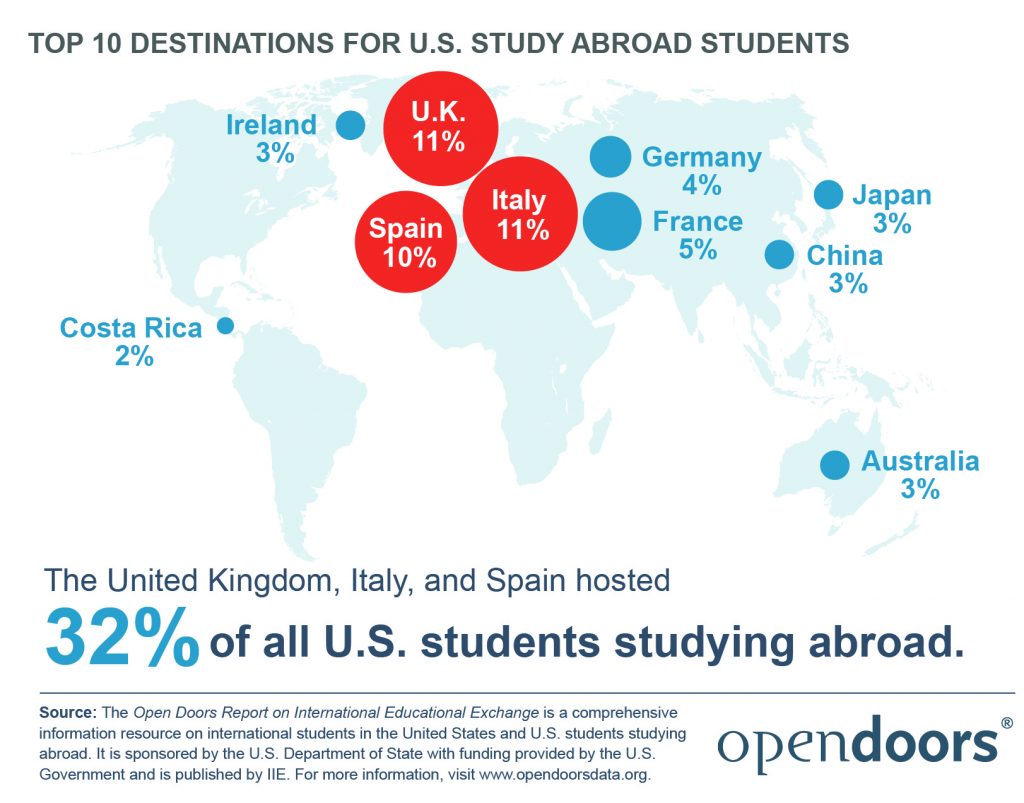 The top 10 destination countries for US study abroad students were:
United Kingdom
Italy
Spain
France
Germany
Ireland
Australia
China
Japan
Costa Rica
For more on this data please visit https://opendoorsdata.org/annual-release/
If you're studying abroad you may be able to fund part of your education with a loan:

Read more on the blog.
Or search our scholarships listings.
---