May 24th, 2021 by Al C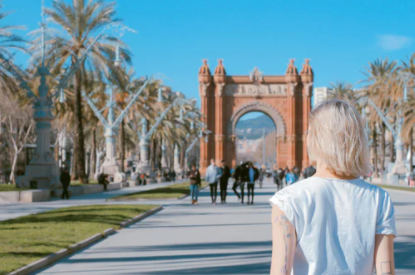 Studying abroad is a great way to experience new cultures, meet people from all over the world and learn about different perspectives on life.
Studying in European countries can be a life-changing experience. Especially if your'e planning to study at a Spanish university.
Studying in Spain as an international student can be a hugely rewarding experience because it is a country with so much to offer. However, in order to stay for more than three months, you'll need a student visa for Spain.
Studying abroad can be intimidating and scary at first but once you're there it's easy to get into the swing of things.
Read on if you want some tips about studying in Spain.
Spain
Spain is located on the Iberian Peninsula and neighbors countries like France, Portugal and Andorra. Spain is no doubt a beautiful country with a rich history and diverse culture. Spain is famous for its architecture, food, and wonderful climate. Spanish cities such as Madrid, Barcelona, Granada, Valencia are famous around the world. Also, if you are a fan of Soccer, you will be able to enjoy the world-famous Spanish Football League La Liga. Visitors to Spain will also enjoy its rich culture, such as Flamenco and Gaudí architecture.
Spain is a beautiful country with a diverse climate, food and welcoming people, so it's no wonder that international students are flocking to this country in droves to study abroad!
Spain has a large number of universities including both private and public universities. Many Spanish universities are hugely famous among international students and have good rankings as well. Universities like the University of Barcelona, the Complutense University of Madrid, and Universidad Autónoma de Madrid rank among the top international universities. These are just some of the universities you should consider if you are looking to study in Spain.
There is no better place than Spain to get a degree in Spanish language. Many universities also offer degrees for foreign students who prefer a course delivered in English.
If you are thinking about getting an MBA degree as an international student, Spain would be the place for you. Because three of the top colleges for MBA in Europe are located in Spain and they are IESE Business School, IE Business School, and Esade Business School.
Average Living Cost and Tuition Fees in Spain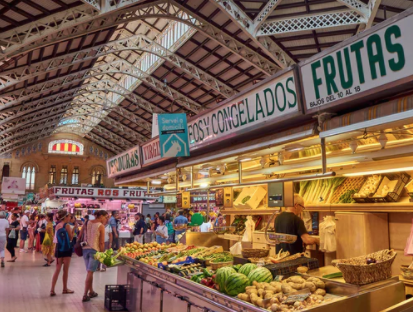 The living cost varies from location to location. Cities like Madrid and Barcelona have a high living cost. And on the other hand, cities like Granada, Valencia have a lower cost. So depending on your budget, you can choose a place to live in.
The good news for international students who study in Spain is that the cost of living is generally quite affordable there.
You can find excellent quality food at very reasonable prices in Spain. There are many inexpensive stores where you can buy fashionable clothes at an affordable price.
Even transportation costs are more reasonable than other European countries. It won't be hard for you to travel wherever you live – no matter where and when, including exploring the rest of the country.
Universities in Spain are also cheaper than in many other European countries. The average tuition fees of a Bachelor's degree are around 550 EUR to 3,500 EUR per year and for a Master's degree is around 750 EUR to 4,000 EUR per year. That makes Spain one of the cheapest destinations for international students. However, the private colleges set their own rates according to their facilities. Private colleges charge around 10,000 EUR to 25,000 EUR per year.
Top 5 Spanish Universities for International Students:
University of Barcelona:
The University of Barcelona holds the no. 1 ranking in Spain and one of the finest colleges all over Europe. The University of Barcelona was founded back in 1450, making it one of the oldest universities all over the world. The university consists of more than 100 departments, which are classified into 18 faculties and 2 schools. The 18 faculties are based on multiple subjects including Biology, Dentistry, Earth Science, Chemistry, Fine Arts, Education, Economics, Geography, Law, Math, Library Science, Medicine, Philology, Philosophy, Pharmacy, Psychology, and Physics. The University of Barcelona offers 75 Bachelor's degrees, 353 Graduate degrees, and 96 Master's degrees.
International students pay around 3,500 EUR to 6,000 EUR per year depending on the course.
The University of Barcelona is a public university which ranks among the top 100 best colleges and universities in Europe. It has about 150,000 students enrolled from over 140 different countries making it one of the most diverse institutes for higher education in all of Europe. The Compl
Complutense University of Madrid:
The Complutense University of Madrid is one of the top universities all over Europe. It was founded back in 1293, making it one of the oldest universities around the world. The Complutense University of Madrid offers more than 90 undergraduate degrees, more than 170 postgraduate degrees, and more than 175 Master's degrees. All the courses are taught in mostly Spanish. However, the Complutense University of Madrid also has English programs for international students. It offers subjects such as Arts and Humanities, Science, Medical Science, Social Science, Law, Engineering, Business Management, etc.
International students pay around 3,000 EUR to 9,000 EUR per year depending on the course.
University of Navarra:
The University of Navarra is one of the best universities in Spain for international students. It was founded back in 1952. The University of Navarra is located in Pamplona, Spain. More than 11,000 students study here and over 10% of them are from other countries. The university offers 35 Bachelor's degrees, 32 Graduate degrees, and 38 Master's degrees in both Spanish and English languages. Its main campuses are located in Pamplona and San Sebastian. However, its prestigious IESE Business School also has offices in Barcelona, Madrid, New York, Munich, and Sao Paulo. It offers courses such as Engineering, MIM, MBA, MArch, etc.
International students pay around 3,300 EUR to 8,500 EUR per year depending on the course.
University of Granada:
The University of Granada is the 4th largest university in Spain. It also hosts a large number of international students each year. It was founded back in 1531. it is also one of the most significant universities in Europe in terms of its historical importance. The University of Granada offers more than 89 Bachelor's degrees, 100 postgraduate degrees, and 28 doctoral courses programs. The University of Granada has a wide range of courses including biology, biochemistry, food science, environmental sciences, statistical sciences, mathematics, dentistry, etc.
International students pay around 2,300 EUR to 7,500 EUR per year depending on the course.
University of Valencia:
The University of Valencia is one of the most popular colleges all over Europe. It was founded back in 1499. The university now offers degrees in sciences, engineering, health sciences, humanities, education, and social, economic, etc. It has 18 faculties, schools, and 19 interdisciplinary research institutes. The University of Valencia offers more than 50 bachelor programs, 110 master's degrees, and 60 doctoral programs in both Spanish and English languages.
International students pay around 3,500 EUR to 7,500 EUR per year depending on the course.
In Conclusion
Studying in Spain is an attractive prospect for many international students. The Spanish universities and colleges are highly valued among people looking to pursue a higher degree. Many affordable colleges are available and offer high-quality education.
Studying in Spain is an interesting and rewarding experience, but you should be sure to explore the country outside of your studies as well. There is so much to do and see in Spain that you won't want to be stuck inside your classroom all day.
Studying abroad is an experience of a lifetime, and there are many reasons why people choose to study in Spain as international students.
If you're studying in Spain and need additional funding, you should seek out a scholarship. Alternatively, if you are a US citizen in Spain, you may be able to apply for a loan.

---
December 1st, 2020 by Al C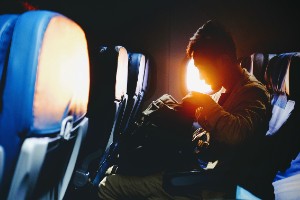 The latest data covering international students in the USA and American students studying abroad has been released – here are the highlights:
International Students in the US:

Over 1 million international students studied in the US in 2019/20, including those taking an academic program and those on OPT (Optional Practical Training).
That's over 5% of the total number of enrolled students, but it is almost 2% (or 20,000 students) lower than the previous period. Early indications suggest that due to the pandemic international student enrolment in 2020 could be down by a further 16%.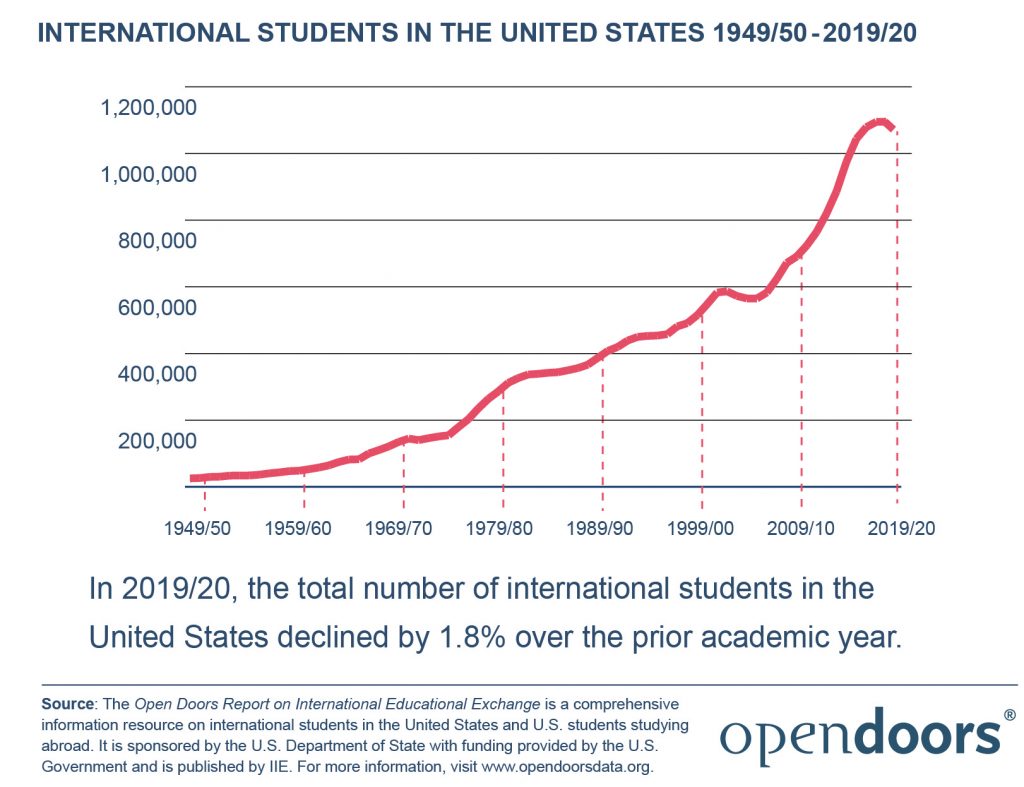 American Students Abroad:

Almost 350,000 US students studied abroad for academic credit in the 2018/19 academic year (the latest data available).
That's almost 2% higher than the previous year – continuing the trend which has only been increasing for over 10 consecutive years.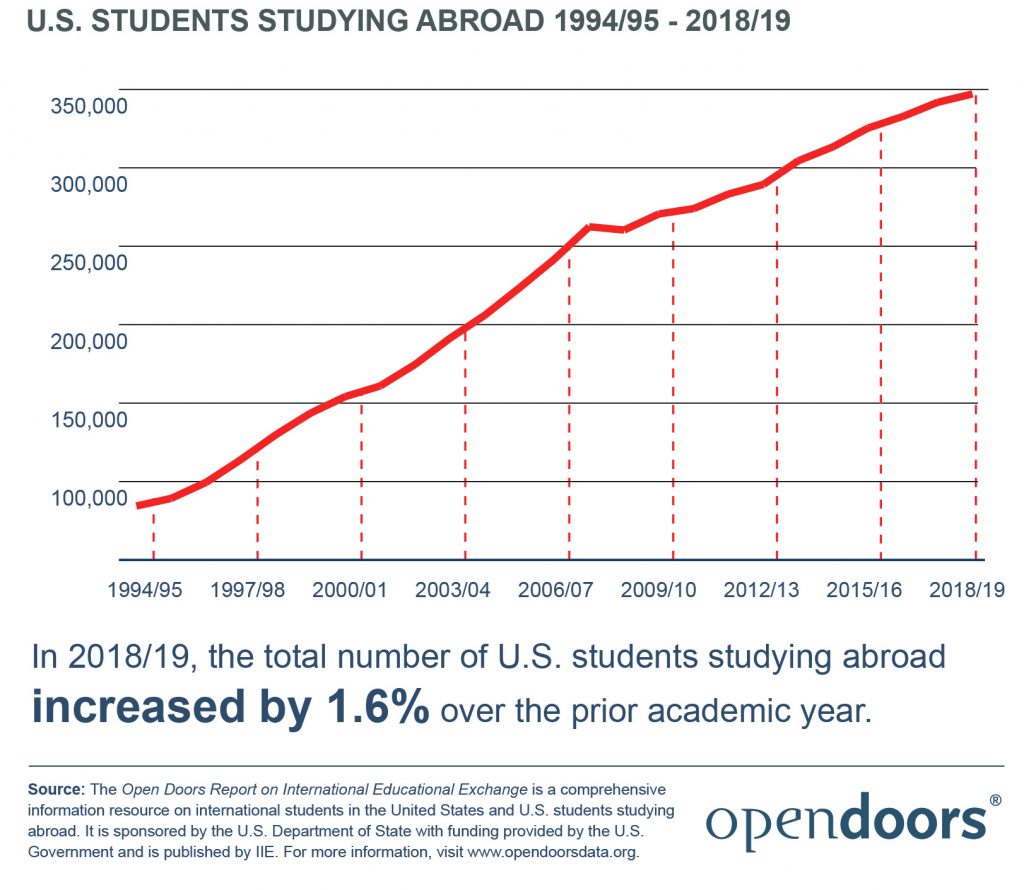 Demographics:
Incoming students to the US came mainly from China (35%) and India (18%).
The top 10 countries of origin for incoming students were:
China
India
South Korea
Saudi Arabia
Canada
Vietnam
Taiwan
Japan
Brazil
Mexico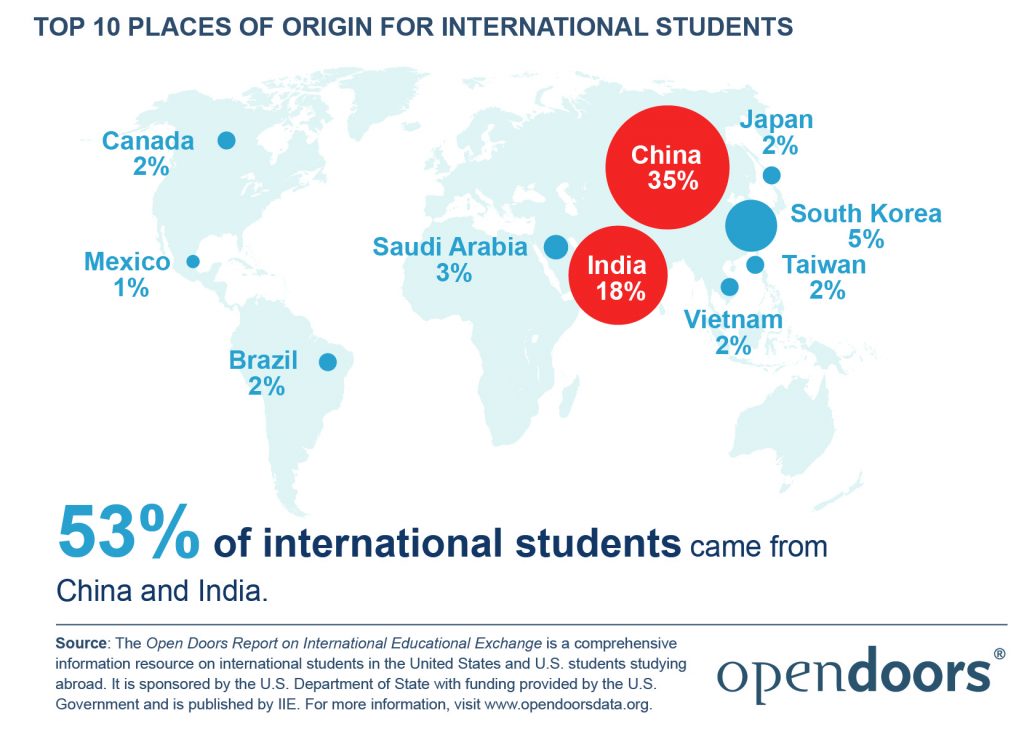 California was the individual state that hosted the most international students in total (with over 160,000).
The single most popular institution in the US for international students was New York University – hosting over 20,000 students from around the world!
Outgoing US students' top destinations were the UK (11%), Italy (11%) and Spain (10%).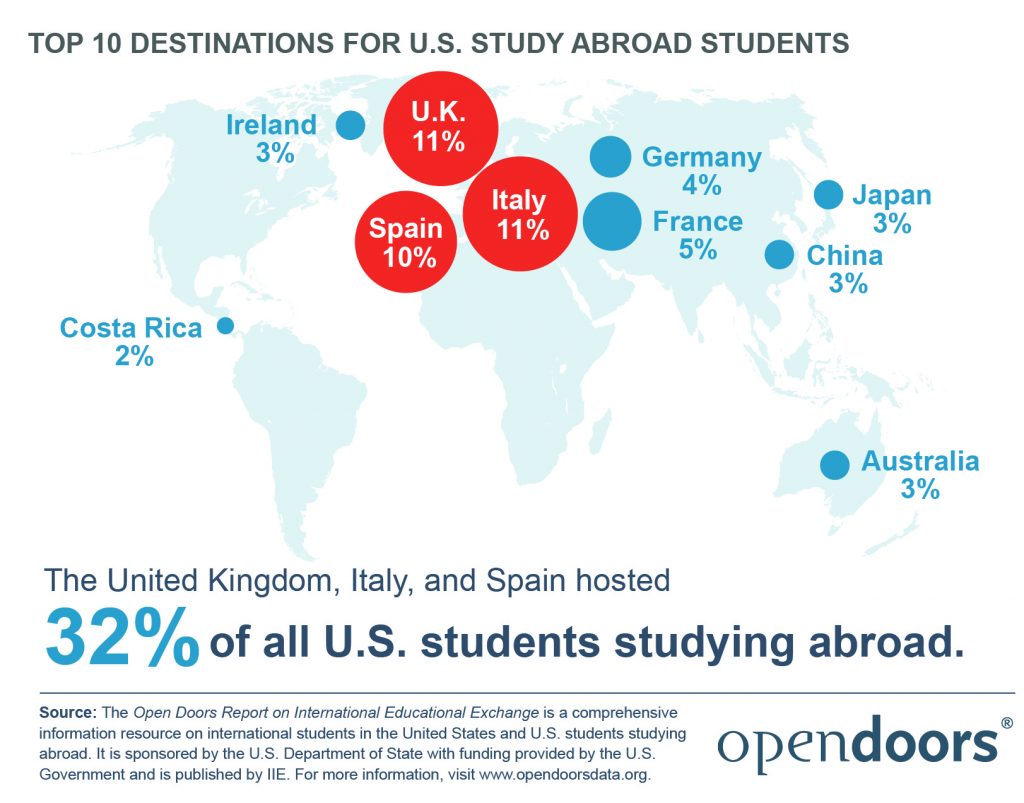 The top 10 destination countries for US study abroad students were:
United Kingdom
Italy
Spain
France
Germany
Ireland
Australia
China
Japan
Costa Rica
For more on this data please visit https://opendoorsdata.org/annual-release/
If you're studying abroad you may be able to fund part of your education with a loan:

Read more on the blog.
Or search our scholarships listings.
---
January 1st, 2015 by Jonathan Frankel
DirectTextbook.com Photo Essay Contest Scholarship
Deadline: January 15
Every student knows that textbooks are expensive! This scholarship is a great opportunity for students like you to gain a little extra cash to help pay for your books. This contest is open to US citizens enrolled in an accredited 2 or 4 year college or university for winter or spring term. If you plan on studying abroad through your US school this is a great way to help boost your bank account for your trip.
To enter the DirectTextbook.com Photo Essay Contest you must submit an original photo that captures the theme "Expectations." Students can be a graduate or undergraduate student but must have a 2.0 GPA or higher and not be currently incarcerated.
Prizes include:
Grand prize winner selected by DirectTextbook.com: $1,000
Second place winner to the photo with the most votes: $500
Third place winner will be selected at random: $250
Get more information on the DirectTextbook.com Photo Essay Contest Scholarship and get help paying for your textbooks!
---
November 24th, 2014 by Jonathan Frankel
In September we announced that InternationalStudent.com was hosting their ninth annual Travel Video Contest. The contest was open to anyone age 18 and older who is enrolled or plans on being enrolled in a college or university outside their home country. If you're wondering who walked away with the winning titles last week- we have the answer and are pleased to announce the Travel Video Contest Winner!
The $4,000 grand prize winner was Danielle Boxill for her video "My Illustrated Life."
Danielle grew up Trinidad and it was there that she discovered her love for animation. Wanting to pursue animation as a career- she first wants to start by obtaining an accredited animation degree. Studying in the US will be her chance to start her dream. Watch "My Illustrated Life" and watch Danielle's story unfold. Danielle will also be blogging about her studies in the US through her very own blog. Visit her blog on InternationalStudent.com to hear (and maybe watch) more of her stories come to life.
The second place winner ($500) was Anh Nguyen for his video "Revisiting Homeland Vietnam."
After visiting his homeland of Vietnam Anh realized that along with the vast beauty, there is also vast poverty- and he was inspired to make a difference. Watch Anh's video and see how he plans to take action within Vietnam.
The third place winner ($250) was Drew Thomas for his video "Hollywood of the North."
Drew has a love (and talent) for visual effects. He wants to take his talent to the next level by attending CG Masters School of 3D Animation & VFX- but needed some financial help. Watch his video and see just how talented he is and why the InternationalStudent.com judges thought he deserved the third place title!
Next year InternationalStudent.com will host their tenth annual Travel Video Contest and you won't want to miss out! Check back September 2015 for your chance to enter the contest!
---
September 11th, 2014 by Jonathan Frankel
The 2014 InternationalStudent.com Travel Video Contest
Deadline: October 22nd
For the ninth year InternationalStudent.com is hosting their Travel Video Contest! Not only is this one of the more fun scholarship opportunities- it can really boost your bank account if you win! Although there will be great runner-up prizes and a viewer's choice award, one lucky grand prize winner will receive $4,000 for their studies abroad.
Who is eligible?
This contest is open to those who are 18 and older and who are enrolled or plan on being enrolled in a college or university outside their home country. The winner will receive their very own blog on InternationalStudent.com- so you must be willing and able to contribute at least once a week to the blog while preparing for and on your trip.
How do you enter?
Create a video in five minutes or less on why you want to study abroad and where you want to go. One key item to keep in mind when creating your video: be creative! Keep the InternationalStudent.com judges entertained to make it into the final round of winning videos. How you keep them entertained is up to you, but here are a few tips and tricks to get you started! Make sure you enter your video and entry form before the deadline of October 22nd to be eligible to enter this contest.
Sign into your account then get more information on the 2014 InternationalStudent.com Travel Video Contest here. Follow the link to the InternationalStudent.com contest page for all of the official rules and regulations and to see the past winning videos. Keep in mind the judges want to see original videos- but checking out past winners is a good place to start.
The winner of this contest will be announced in November during International Education week. Make sure you stay connected during that week! Not only will it be announced on the InternationalStudent.com site and social media, but if you are one of the lucky winners you'll be notified through email and telephone.
---
August 14th, 2014 by Jonathan Frankel
Tortuga Backpacks Study Abroad Scholarship
Deadline: December 19
Trying to get ready for your study abroad journey and find more financial aid? If so, apply for the Tortuga Backpacks Study Abroad Scholarship. Tortuga Backpacks specializes in carry-on sized bags for travelers who are preparing for city adventures and wants to give back to one lucky traveler. This biannual award is once again open for you to apply if you meet the necessary criteria!
To be eligible to apply for this scholarship you do not need to be attending a specific school or studying a certain field- however, you must be a US citizen or US permanent resident studying abroad- or be a student visa holder. You must also be a full time undergraduate student in good standing with your college or university, be attending a degree granting college or university in the US, and have applied for a study abroad program that will help you receive credit toward your degree.
Before applying, students should read all instructions and eligibility requirements on the Tortuga Backpacks Study Abroad Scholarship to ensure they are eligible to apply.
If you meet the criteria of eligibility and want to apply, complete the application form found at the link in the Tortuga Backpacks Study Abroad Scholarship listing before the deadline of December 19th at 11:59pm PST.
The Scholarship winner will be announced January 5th through the Tortuga Backpacks blog and social media accounts. One winner will receive $1,000 for their study abroad journey.
Tortuga Backpacks was founded in 2010 by childhood best friends Fred Perrotta and Jeremy Michael Cohen after a backpacking trip to Eastern Europe. Their mission is to "to help people take amazing trips." Read more so you can enter to win before December 19th for a chance to win!
---
March 20th, 2014 by Jonathan Frankel
Chris Meyer Memorial French Scholarship
Deadline: April 15th
Students who want to study the French language through a homestay summer program won't want to pass up this award. Students who would like the opportunity to participate in this program without having to pay tuition must demonstrate not only outstanding academic performance through their Grade Point Average (GPA), but also through extracurricular performance in the field of French language and culture. Those who apply must have a passion for French culture and be involved in French school work or school projects that demonstrate this, or through foreign language clubs and events.
One student will receive full tuition for this program and one will receive a partial tuition.
To apply, students must submit the following:
A foreign language evaluation
Two letters of recommendation: One personal, one academic
An official academic transcript
A recent photo
A personal statement that includes the following:
• Your reasons for applying for a fellowship or scholarship
• Academic strengths and challenges
• Any applicable internship/leadership/work experience or volunteer activities
• Your future academic and career plans, including an explanation of how a fellowship or scholarship and participation in an Abbey Road summer program will support these plans
• The reasoning you used to determine your preferred summer program choice
• Any other information you feel the Scholarship Committee should know
The Chris Meyer Memorial French Scholarship is sponsored by Abbey Road in memory of Chris Meyer (1980-2009). Chris was a member of the of Abbey Road's French Homestay Summer Programs staff in 2002 and 2003, and diagnosed with a brain tumor in 2002. Although diagnosed with this illness, he graduated from Stanford in 2004, began a Ph.D. program in art history at Harvard and received numerous awards and recognition including the Harvard Presidential Fellowship and a Mellon Fellowship.
Learn more about this scholarship and how to apply here.
---
January 3rd, 2014 by Jonathan Frankel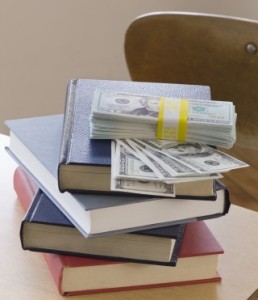 DirectTextbook.com Photo Essay Contest
Deadline: January 15
Start the new year off with some extra cash! Before January 15th students are able to submit their original photo into the DirectTextbook.com photo essay contest for a chance to receive $500.00. Students must meet the following requirements:
Be a US citizen or resident
Be enrolled in an accredited 2 or 4 year college or university
Not currently be incarcerated
Have a GPA of 2.0 (on a scale of 4.0) or higher
Be a high school graduate
Photo entries must capture the theme of "balance" and be accompanied by the fully completed application form.
Students who enter have the chance to win one of following three scholarships:
$500 scholarship: photo selected by Direct Textbook
$500 scholarship: photo with the most votes
$500 scholarship: photo selected at random from all eligible entries
If you have a great photo that you would like to submit, get more information on how you can apply for the DirectTextbook.com Photo Essay Contest here.
---
November 28th, 2013 by Jonathan Frankel
The Undergrads Unleashed Scholarship
Deadline: December 6
If you've thought about exploring the world of online classes, here's a great chance to receive a scholarship to help you fund you way. Chegg and Semester Online is granting one student the tuition for a four semester online course and a $3,200 stipend.
TheUndergrads Unleashed Scholarship is open to all US college sophomores, junior and seniors who are currently enrolled in a four-year accredited university and are in good standing. This award is not limited to those pursuing a specific field of study.
Eligible students can apply before December 6th by writing a 600 character statement in response to the question on the application form. This year's statement should answer the question of how taking online classes would help the student make the most of their college experience. The winner of this award must apply and be admitted to Semester Online.
Find more about the Undergrads Unleashed Scholarship and if you are eligible to apply here.
---
October 20th, 2013 by Jennifer Frankel
In today's economy it is getting harder and harder for recent college graduates to differentiate themselves from the herd. Despite the fact that potential employers see application after application with a strong GPA, solid test scores, and positive recommendations, though, there is one thing you can do to help yourself stand out: study abroad. That's right, studying abroad is not just about having a fun adventure – although, of course, it can be – it can also help your chances when you enter the job market. Here are the top 5 reasons why studying abroad can help your career:
1. Language Skills
Even if your classes are in your native language, immersing yourself in a second one by living abroad has been proven to be the most effective way to learn (or polish) the must-have language skills needed in modern international business.
2. Communication Skills
There is more to getting your point across than the words you use, however, and employers know that applicants with study abroad experience can work with people from different backgrounds – be they in the classroom or in the boardroom – a crucial skill in today's global economy.
3. Independent Thinking
Because studying abroad, by definition, means leaving home – and the usual support network it entails – behind, employers know that students with international experience are more capable of making well-reasoned decisions on their own.
4. Multi-Cultural Exposure
Because more and more business is being done across national borders (but less and less time is being dedicated to on-the-job-training), hiring managers are eager to find employees who already have hands-on experience in a particular international market. With such experience employees can begin to contribute to bottom-line from day one.
5. International Experience
The piece de resistance, of course, is international work experience. Above and beyond the normal practical experience such opportunities impart, internships and jobs abroad are proof positive that you have developed the skills listed above and can use them in a useful context.
---