January 28th, 2021 by Al C

Yes, it can be stressful when you're planning to study abroad. There are many perfectly understandable reasons to feel stressed or anxious. Tuition fees are high, you've got food costs, study materials, transportation, health insurance, and lots of other expenses.

Even the currency exchange rate can be a concern.

When you don't have enough financial means you might consider taking out a student loan. Paying back the student loan can add another layer of stress. But still millions of students can be found at international colleges every year.

Students find ways to manage their financial situation and complete their education in international colleges.
Here are some budgeting tips for students who want to study abroad:
Tuition fees and other expenses:
The tuition fees are probably the most expensive thing you will face when you plan to study abroad. The yearly cost can reach up to five figures and for some private colleges it can even reach up to six figures (USD). The Financial Aid Office or Admissions Office at your college of choice will have up to date information about their tuition fees.
But tuition is not the only cost to consider, living abroad involves other expenses like transportation, phone bills, health insurance, food expenses, holiday expenses, accommodation and more. When we talk about the cost of accommodation, most colleges provide (or at least offer) dorm rooms to their international students. But you can still choose to live off campus — alone or with a group of people. The rental cost for private accommodation will depend on the location you choose to live in. 
It will be cheaper if you choose to live in a dorm. You can save money because you won't have to pay for electricity, water, and internet bills as they will be included in the cost. You can also save money because you will be living on the college campus and therefore probably won't have additional transportation costs.
Part-time jobs:
Depending on your visa status you might be allowed to have a part-time job while studying. When allowed students can typically work for up to 20 hours a week during the semester and full-time during holidays and semester breaks. This could be a useful source of income to help you with your daily expenses.
Take advice from international student advisors:
Most international colleges have a dedicated advisory office for international students. They provide students the necessary advice so they can manage their experience — including their finances. They help students with budget plans, part-time job information, and other related information. It is a good idea to get their advice before making any decisions relating to your finances.
International student loans:
Although they might seem like a golden opportunity, remember that paying back your international student loans can cause stress and worry for some students. Getting an International student loan should usually be your last port of call for additional funds. We suggest you first look for financial aid and scholarships from schools and other sources. If you still find a financial gap after exhausting all the other sources, this is the time when international student loans come in handy. 
Summary:
If you focus on your education and keep an eye on your budget, you'll be able to enjoy completing your education at an international college. Try to avoid unnecessary expenses and focus more on savings. Here are a few examples of how you can save money: Use a bicycle to avoid transportation costs, try to cook your food at home rather than eating in a restaurant, so you can avoid food costs. Most importantly take advice from school advisors, they can assist you with your budgeting.
At the same time, look for ways to make the most of your time as a foreign student, take part in activities and explore your home away from home while you can.
---
November 2nd, 2019 by Al C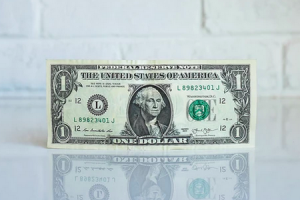 If you've researched all the available funding options for you as an international student in the US, and you are still in need of additional financing, your next place to look is an international student loan.
If, like many international students, you didn't realize that loans were even available for international students, here's a roundup of 10 things you need to know about international student loans and how to apply for them. We will also point you in the direction of additional useful resources and the loan comparison tool which you can find here.
10 things you need to know about international student loans
1) What are international student loans?
International Student Loans are specialized private education loans that are available for international students who are studying in the USA or Canada at approved colleges and universities. US students in the USA are able to apply for Federal student loans (provided by the US Government), but these are not available to international students.
In many cases, international students in the US have to apply with a qualified cosigner and should only apply for international student loans after exhausting all scholarships, personal funds, and other options. At select schools in the US and Canada there are loans without a cosigner available for select students to apply for.
2) Who is eligible to apply for international student loans

Students who are not US citizens or non-citizen permanent residents and who are attending an eligible US college or university. Loans are also available to international students in Canada (including US students) at select universities.
In most cases in the US, borrowers are required to have a credit-worthy cosigner who is a US citizen or permanent resident. However, there are loans available at select schools that do not require a cosigner, depending on your situation as the borrower.
Students who are not US citizens or permanent residents and who are attending schools outside the US/Canada are not currently eligible for an international student loan.
3) What are the types of loans available
Lenders only work with specific colleges and universities, and not every lender works with international students. This can make it difficult at times to find the right option for your situation.
International Student Loan has a helpful comparison tool which will show the options that are available to you depending on your circumstances – taking into account your course of study, duration of study, field of study and if you're studying at an approved US or Canadian college or university.
There are loans for students who have a US cosigner, and loans that do not require a co-signer that are available to students in select instances.

4) What international student loans can be used for
International student loans, like all private education loans, can be used for education-related expenses.
The main categories/items that an international student loan can cover are:
tuition
mandatory fees (costs specific to a school or university)
books and educational supplies/equipment
insurance
transportation (including airfare)
room and board
and other school-related expenses – can include food, personal expenses, leisure and communication
5) What is the maximum loan amount?
The maximum amount that you are able to take out in the form of an international student loan is the total cost of your education minus any other aid (like scholarships, grants, etc) received.
The total cost of your education will vary based on your school and the program's cost of attendance. After you apply and receive credit approval your school must certify the amount of the loan.
6) What about loans for non-US citizens or non-US-permanent residents studying outside the US?
Most international student loan options are only for non-US citizens studying inside the United States. However, we now have loan options at a few select universities for those who want to study in Canada!

7) What about cosigners?
A cosigner is required for many international student loan programs, but not all. If a cosigner is required they must be a US citizen or a US permanent resident, with good credit, who has lived in the US for the past two years. Non-US citizens or non-US permanent residents cannot act as a cosigner.
Although we are not able to assist with finding a cosigner, it is common to ask close friends or family members. If you do not have a cosigner you will want to explore lenders that do not require a cosigner.
8) How to apply for an international student loan
Before applying for a private student loan, you should know exactly how much you need to borrow. To do this, review the financial aid award letter sent to you by your school. Next, find a loan that meets your needs. You can use our Loan Comparison Tool to help you find a loan that suits you.
You will need to submit your application to the lender. Most international students studying in the United States are required to have a US co-signer. After you have completed your part of the student loan application, your co-signer will need to complete their part of the application.
After submission you will be sent documents relating to your loan application. Follow any instructions carefully, and ensure that you (and your cosigner) sign and return the documents in a timely manner.
When your lender has received and approved all of the documents the money is transferred directly to your school/university, and you will receive your loan proceeds from them once they have been applied to your student account.

9) How can you repay your international student loan?
The interest rate and repayment terms will depend on the loan option and lender you select. When selecting a lender you will need to review the terms or contact the lender directly with any specific questions. If you go with a lender that requires a cosigner the interest rate is calculated based on factors including your cosigner's creditworthiness.
If a lender does not require a cosigner the interest and repayment rates are established in a different way. For example, with MPOWER, the interest and repayment is determined based on other factors. While they do not require a credit score, they do need to review a detailed credit report to verify payment history and good standing.
10) What if I'm applying for an international student loan before being accepted?
It is possible to begin the loan application process prior to being accepted to your school, however, you will need to be accepted with your student visa to finalize the loan. The first step is to find a lender; see if one is available at your college or university.
We hope you've found these 10 things you need to know about international student loans useful for your plans to study in the USA.
For more information check out our posts on 5 international student loan terms you need to know and Student loan repayment explained.
---
April 9th, 2014 by Jennifer Frankel

If you are looking to apply for a student loan to help finance your education, then you'll need to have a US cosigner. All international students and most US students need a cosigner to join their student loan application in order to get a US student loan. That's because these banks and lenders need to have solid credit history to issue their approval. For many students, this can be a stopping point. But don't let it stop you!

Join me, Jennifer Frankel, this Friday where we will host an entire Google Hangout devoted to giving you the information you need to help you in finding a US cosigner. We will discuss important issues including:
What is a cosigner?
Why should you care about getting a cosigner?
What are the requirements your cosigner must have?
Where can you find a cosigner?
How should you start the dialogue?
Joining the conversation is easy – and it's brought to you free.
When Is It?
Attend the Google Hangout this Friday, April 11th at 3:00 EST Set your calendar to remind you when you're ready.
Be sure to check your local time so that you don't miss it!
What Do I Need to Know?
Here's how to join the free information session:
Join us on our On Air Hangout from your Google + account.
Send in your questions through the Hangout.
We will also be available to answer any questions on Twitter or Facebook using #FinancialAidTalk
We hope you'll join our Hangout and we look forward to seeing you there!
---
January 28th, 2013 by Bryanna Davis

International student loans can be a tricky prospect, especially for incoming freshmen without any experience getting them. Follow these Top 10 Student Loan Tips to help you navigate the world of international student loans!

1. Find a cosigner with established credit

Most international students must have a cosigner in order to apply for a US student loan. Because of this, it's important to find a cosigner that has good credit history. Since these are non-collateral loans, lenders are going to evaluate the financial capability of your cosigner. Not only will a good cosigner improve the likelihood of getting a loan, but it will also land you a better interest rate and more favorable terms.

2. Don't just consider the interest rate

The interest rate is the most important factor when evaluating an international student loan, and rightly so. But it's not the only factor there is. A loan with a low interest rate is good, but what about any other fees or repayment terms? Thoroughly research your loan to make sure you know all the details.

3. Find loans that defer interest

One of the best student loan tips beyond low interest is finding a loan that holds off on accruing interest until you're finished with school and ready to begin repayment (and hopefully have a job!). This can make a huge difference in the final amount that you will pay for the loan.

4. Only borrow as much as you need

This may seem like a no-brainer, but too often students don't put enough work into projecting their schooling costs and wind up borrowing significantly more than they need. Be honest with yourself about your expected spending and make sure you only borrow enough to meet your needs (and not your wants!).

5. Pay it off as soon as possible

Another seemingly obvious strategy, but many students wait until a loan payment is due and then only pay the bare minimum to avoid default. Don't stretch yourself too thin, but if you find yourself able to pay off part of your loan ahead of time or pay more than the minimum monthly payment, do so and get the loan off your back earlier!

6. Reassess your situation with each new loan

As you progress through school, the loan options can change due to both your cosigners credit history and the shifting financial landscape. Don't just stick with the exact same loan terms year to year – see if you can renegotiate for better terms or even look to another lender for a better option. But at the same time…

7. Consolidate your loans as much as possible

If you already have the best terms possible with the loan you have, keep things simple and stick with the same lender. Also try to get the full amount you need through just one loan a semester. Once you're into repayment, see if you are able to consolidate your loans into fewer repayments plans as well. Doing this will mean a lot less hassle repaying your loans once you're out of school!

8. Consider private loans

International students may not have another option, but even U.S. citizens studying abroad or enrolling in an international school should consider the world of private loans in their loan search after they've maximized any government assistance. As the demand for student loans increase, private lenders are beginning to offer better and better terms to compete.

9. Find a cosigner

This step will be mandatory for most international students, so start thinking about having a cosigner long before you actually have to finalize a loan! A cosigner should be a creditworthy person close to you, such as a relative or older friend, and they should be willing to cover your payments in the unfortunate situation that you are not able to.

10. Start the process early

Just like finding a cosigner, the best thing you can do to put yourself ahead in the student loan battle in general is to get started early! You don't want to make any final decisions before you know the specifics of your school costs and financial aid package, but it's never too soon to look into loans and see what kind of terms are available out there for students like you.

Student loans can be a huge, confusing mess, especially for international students. But keep these Top 10 Student Loan Tips in mind and you'll be on the road to happy repayment in no time!
---
April 16th, 2012 by Jennifer Frankel

International student loans are a popular topic of conversation, especially for those students looking for additional financing. While there are many lenders that loan to international students, each loan has its own terms and conditions that will influence how much you pay over the life of your loan.

In our previous blog, we defined what is the principal and interest rate. The interest rate, or the cost of borrowing money, is influenced by the amount of risk associated with the loan. As you increase the time period on your loan, the total risk of your loan being repaid increases, and therefore the interest rate will also be higher. The interest rate accrues on a daily basis which is determined by your interest rate, amount borrowed, and length of your loan.

And, given this information, let's consider how this relates to the repayment period. So, what is the repayment period?
The repayment period is the act of returning money that you have previously borrowed. This includes the repayment of both your interest rate and principal that you were lent.

This is an important term since you will need to know when to make your loan payments to ensure that they are paid on time. If they are not, you could find that you will have additional associated fees for late payment, or your loan could be in default.

To avoid this, many students prefer automatic debits from their account to ensure that payment is made on time each month. In some cases, you will find that lenders will reduce your interest rate if you sign up for electronic debiting.

There are three main forms of repayment:

This form of payment is typically much easier for students who want to dedicate their time in school to just studying. This allows students to defer interest and principal repayments until after graduation (typically up to four years consecutively), or when the student drops down below part-time status. Payments will generally begin 6 months after graduation or if the student is no longer enrolled at least part time. Keep in mind that this is the most expensive option as interest will accrue during the deferment period and will be added to the balance at the time of repayment.

Another less expensive option is the interest only repayment option. This allows the student to begin paying back the accrued interest on your loan immediately, while you are in school, but your principal payments typically do not begin until 45 days graduation (up to four consecutive years) or once students drop below part-time student status.

This is the least costly option for students since students begin making payments for both the principal and interest immediately once the loan has been disbursed.

For further questions about repayment period, and why this matters, contact our loan experts. If you are interested in comparing international student loans, you can do so using our international student loan comparison tool which will allow you to compare basic lender terms.

The information provided in this blog is designed to highlight features of loans and how they work. It is always important to check with your lender to confirm terms and conditions, as they can vary.
---
March 5th, 2012 by Jennifer Frankel

If you are planning to study overseas, you may find that going to school in a foreign country can be costly. While you will still have to cover your tuition, books, and living expenses, now you'll need to factor in additional flight costs, exchange rates, health insurance, etc. While there is no doubt that studying overseas can help you become more competitive in the job market and advance your career, the immediate dent in your wallet could take a toll.

Whether you are an international, study abroad, or foreign enrolled student, you may – like many students – consider looking for external sources to help finance your education. But where should you look? Scholarships, grants, and loans are a great first step to get the funding you need:

Scholarships

Scholarships are a great way to fund your education since you do not need to worry about paying back the money you receive. Some schools provide scholarships to their students based on financial need, or based on your academic merit. Contact your school to determine the availability along with any requirements and deadlines that you may need to meet.

Additionally, there are scholarships that are provided by independent organizations based on a wide range of criteria. Ever heard about the travel video contest by International Student? They awarded $4,000 to the winner for their video describing why they want to study abroad. Because these scholarships are offered by independent organization, there are a wide range of opportunities as they are looking for students with special qualifications, such as academic, athletic or artistic talent.

Check out International Scholarships to begin the scholarship search.

Grants

Grants are typically granted to students based on financial need by a non profit organization, educational institution, government division, business or individual. The higher your financial need, the more likely you are to be awarded a grant – however this can be quite difficult for an international student.

Unlike scholarships that consider other factors such as field of study, qualifications, etc., grants require students to show that they need the grant based on academic need. However, like scholarships, once the money is dispersed, you do not need to worry about paying it back to the organization.

Check out International Education Financial Aid to see what grants are available.

Loans

Unlike scholarships and grants, international student loans are dispersed to those students who apply for the loan. Once the money is dispersed, you will be responsible for paying back the money you borrowed PLUS interest. Loans are typically easier to receive than scholarships and loans, but international students in the US will need to have a US cosigner in most cases who have spent at least 2 years in the United States.

Keep in mind that there are only certain lenders that will loan to international students. Eligibility will be determined not only lender, but also by school. Before beginning the application process, you may want to check to see if you are eligible. Our partner International Student Loan has also done this process for you where they compare lenders based on your eligibility.

Subscribe to our blog to get the latest information on financial aid.
---
June 14th, 2011 by admin

One positive by-product of a relatively weak ecomony is the continuing low interest rates for international student loans for study in the USA. Interest rates for loan programs offered by International Student Loan range from 2.25% APR to 9.11% APR with no origination fees. When you consider that there is no collateral required for a student loan, unlike a home or car loan, it is impressive that student loan programs can operate at such rates. Since student loans are often based on LIBOR, a low LIBOR is certainly helping the situation.

Lenders offered through the loan center on InternationalStudent.com also offer excellent rates, and you can compare and contrast them.  A quick search today showed current APRs beginning at 3.16%.

Private student loans are available for international students studying at approved schools in the United States.  All international students need a US co-signer.  The interest rate for each student is set by the loan underwriter based largely on the credit score and income history of the US co-signer, so a stronger co-signer can mean a lower rate. You can apply for up to the total cost of education, minus other aid received.

Check both options to figure out which works best for you and your school:

http://www.internationalstudentloan.com
http://www.internationalstudent.com/loans/

Subscribe to the International Financial Aid Blog to get an update for each new post.
---
May 14th, 2010 by admin

International Student Loan has re-launched its website, with a new loan matching system, improved navigation and an updated design.  International students will now be matched to an appropriate loan product much more quickly, simplifying product selection and application.

Instead of requiring a student to navigate through the site to the appropriate loan product, now students can use the simple form to quickly find out if they are eligible to apply for a loan, and if so, what loan is appropriate. The new system will also allow International Student Loan to work more easily with multiple lenders, making sure that they can keep up with the rapidly changing market and deliver the best loan products to students.

The new site also has a cool new look – wider, with more images and a more current look. The content has been updated and added to, so students can get the information they need quickly.

For international students studying in the USA, and for US students studying overseas, the financing options are more limited than for domestic study.  Through International Student Loan, students can apply for up to the total cost of education, minus any other aid received.  A US co-signer is required for all international students and most US students.

Check out the new site: http://www.InternationalStudentLoan.com

About InternationalStudentLoan.com: InternationalStudentLoan.com is owned and operated by Envisage International Corporation and headquartered in Neptune Beach, Florida. As a NAFSA Global Partner and with an A+ Reliability Rating from the Better Business Bureau, InternationalStudentLoan.com has been helping students from all over the world achieve their goals of international education since 1998, and has become the leading destination for international education financing.

Click here to subscribe to our blog and get an update when the next post comes out.
---