---
January 16th, 2014 by Bryanna Davis
Margarian Scholarship
Deadline: May 30th
Five lucky students have the chance to win $1000 through the Margarian scholarship- an award sponsored by the Law Offices of Hovanes Margarian. Attorney at law, Hovanes Margarian has stated that when reviewing applications they will take the following into consideration:
"In addition to academic accomplishments, I am seeking candidates who have demonstrated a commitment to their heritage, community and society. Persistence, dedication, idealism, perseverance, success and humility are just some of the characteristics which I had in mind when designing this scholarship"
High school juniors or seniors, college/university students and graduate school students are all able to apply for this scholarship. Along with the application, interested applicants need to submit a resume, personal statement, three essays in response to the essay questions on the application (in three separate 100-300 word essays), a transcript and up to three letters of recommendation to apply. These items must be postmarked before Friday May 30th.
If you would like to apply, find more on the Margarian scholarship and if you are eligible here.
---
January 11th, 2014 by Jennifer Frankel
You've sifted through hundreds of scholarships and now is the time to apply! Mission #1: Your Resume. Resumes don't seem so difficult at the onset, it's basically an overview of what you've done that's relevant to the scholarship you are applying to. It's a time to brag, time to strut your stuff, and show them what you're made of. The only question is, what should you do with this resume objective statement…
What Is An Objective Statement?
Many resumes include an objective statement to convey to the reader your primary focus, skills, and purpose. While the objective statement is optional, it is a chance to succinctly state your cover letter in a couple of sentences and give.
Where Does The Objective Statement Appear
Your objective statement is typically at the top of your resume right below your contact information. Since it's at the top, think of it as making your first impression.
Writers Beware
While the objective statement on a resume can highlight your key qualities and purpose, it can also be an area of downfall if not done correctly. To prevent this, make sure you have:
Customized each objective statement to the award you are applying for
Read through the award purpose, criteria, and qualifications of the previous award recipients
Written your objective statement to be as specific as possible
What To Include
When writing your objective statement, you will want to be specific and clear. Tell them about the scholarship you are applying for, your background and experience, and what you have to offer. You can mention your major, career goals, and why you deserve the award.
How To Make It Stand Out
Your objective statement should not be what you will gain out of being the scholarship recipient. Instead, it should be about what you plan to do for them! In many cases they are giving you hundreds – or even thousands of dollars – so you want to let them know it's in good hands. Tell them about your academic and professional goals, and how you plan to give back.
Objective Statement Example
Finance student at ABC University who earned honors in her field, completed an Investment Analyst internship in London,  and who seeks ABC award to continue to pursuing a career in investment banking.
---
January 9th, 2014 by Bryanna Davis
Annie Jump Cannon Award in Astronomy
Deadline: February 10
Many professional astronomers in North America are members of the American Astronomical Society (AAS). The mission of the American Astronomical Society is to enhance and share humanity's scientific understanding of the universe.
Those interested in Astronomy now have the opportunity to receive a $1500 award through AAS with the Annie Jump Cannon Award in Astronomy. This award is open to female North American astrologers to apply for. It will be granted to one individual within five years of receiving her PhD in the year designated for the award.
The recipient of the Annie Jump Cannon Award in Astronomy will also receive an invitation to speak at an AAS meeting, with travel expenses paid. Self-nominations for this award are allowed.
If you are a female astronomer and would like more information on the Annie Jump Cannon Award in Astronomy and how to apply, you can visit here.
---
January 5th, 2014 by Jennifer Frankel
Many international scholarships, whether they are based on need or merit, will require you to submit your official transcripts along with your completed application. While not all scholarships require this, the majority of them do, especially the more competitive and higher value awards. Nevertheless, your transcripts are an indication of your academic performance along with an overall prediction on your future performance. Because of this, you will most likely need to have official transcripts.
What Is An Official Transcript?
An official transcript is your transcript printed by your school on official paper, sealed in an envelope, stamped with the school's official seal, and signed by the registrar. This ensures that the transcript has not been tampered with and that this is the true and official document.
What Is An Unofficial Transcript?
An unofficial transcript is a listing of coursework and grades, which can many times be viewed right online depending on your school. Most scholarships will not accept the unofficial transcript unless it's an on-campus award and the details confirm that it is acceptable for submission.
How Do I Get An Official Transcript?
You will need to request the official transcript from your school. Many schools require that you pay a fee to do this, and will also charge you an additional fee to send it to a specified address. If this is the case, we recommend asking for multiple copies as many scholarships, schools, and possibly job employers may request this from you. Remember, don't open the envelopes as this can make it invalid as an official transcript and thus may not be accepted.
Why Do Scholarships Need My Transcripts?
There is no doubt that an international scholarship is competitive. Many students are competing for free money – and if you had hundreds or thousands of dollars, would you give it to just anyone? Of course not! Whoever is giving out this award wants to make sure that you have the proper credentials and are deserving of this money.
---
January 3rd, 2014 by Bryanna Davis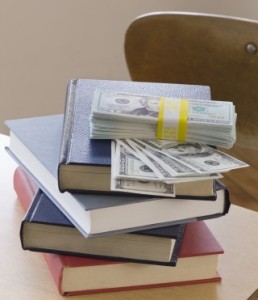 DirectTextbook.com Photo Essay Contest
Deadline: January 15
Start the new year off with some extra cash! Before January 15th students are able to submit their original photo into the DirectTextbook.com photo essay contest for a chance to receive $500.00. Students must meet the following requirements:
Be a US citizen or resident
Be enrolled in an accredited 2 or 4 year college or university
Not currently be incarcerated
Have a GPA of 2.0 (on a scale of 4.0) or higher
Be a high school graduate
Photo entries must capture the theme of "balance" and be accompanied by the fully completed application form.
Students who enter have the chance to win one of following three scholarships:
$500 scholarship: photo selected by Direct Textbook
$500 scholarship: photo with the most votes
$500 scholarship: photo selected at random from all eligible entries
If you have a great photo that you would like to submit, get more information on how you can apply for the DirectTextbook.com Photo Essay Contest here.
---
December 30th, 2013 by Jennifer Frankel
No matter which country you are in for New Year's, chances are there are a number of event going on to celebrate. In the US, for example, bringing in the new year can cost a lot. According to the Mint.com's New Year's Analysis, 70% of Americans will celebrate in some way – and 13% of Americans will spend more than $200. This includes attending parties, throwing parties, going out for dinner, and a number of other activities. This doesn't mean that you have to budget that much – after all, you are a student on a limited budget! Here are some key ways to save money on New Year's Eve:
1. The Party. Sure, there are epic parties to bring in the new year with ticket prices costing upward of $50 depending on where you live. This is typically just the entrance fee, and may not include drinks or dinner. Think about how you want to celebrate and factor in the total costs:
Dinner
Transportation
Drinks
Ticket Price
Lodging
If you are going with a group of people, ask if you can get a group discount. If you want to get New Year's gear beforehand, you can find cheap goodies at the Dollar Store – or the equivalent nearby.
2. Transportation. If you are going to be celebrating far from home, remember that you'll need to get there and back. If you are going to use public transportation to get there, will it be running after midnight? If not, consider the cost of a taxi or another alternative as well. Remember, be safe during New Years and don't drive if you've been drinking.
3. Attire. New Years parties are sometimes a formal affair requiring you to wear a tuxedo or dress. Buying a designer outfit can be expensive, but you can rent a tuxedo for a night, or you can find great discounts post-Christmas. Don't forget, you might have some nice clothes stashed away in your closet already!
4. Drinks. In many places around the world, champagne is the way to bring in the new year. Look for bottles on sale, see if you can purchase them wholesale (if you are throwing the party), and you may even find better deals at liquor stores. If you aren't sold on champagne, there are delicious cheaper alternatives such as Prosecco, an Italian sparkling wine, that you can find at half the price.
5. Food. You can save a lot of money by eating before and after your party, as opposed to purchasing a ticket with everything included. You can go to a mid-range restaurant, eat your heart out, and then go celebrate. After your party, you can find some good discounted food if you have the munchies. Don't forget about online discount restaurant coupons that can knock a few extra dollars off your meal.
---
December 29th, 2013 by Jennifer Frankel
Exchange rates can mean the difference of losing or making a few dollars with each transaction. When it comes to credit cards, cash, debit cards, wire transfers, and ATM fees, you should expect to pay more for the service of converting one currency to another. Be sure to understand how each of these methods work so that you have the lowest fee and the best exchange rate.
Know The Conversion Rate
With so many methods of payment, it's important to contact your bank and credit card company to understand exactly how the charges work. Remember, exchange rates vary by the second, but that doesn't mean that you will get that exact rate. You'll want to ask:
What exchange rate do you use?
Where can I find this exchange rate?
Since the rates fluctuate so often, and in some cases dramatically, you'll want to check the exchange rate regularly to know what rate you'll get and when you should make large purchases.
Check For Any Fees
Credit Cards
Many credit cards charge an international transaction fee added on to each purchase. The good news is that there are some cards that waive this fee altogether. If you plan to go abroad for a lengthy period of time, consider looking into one of these credit cards and this can certainly save you money in the long-run.
Debit Cards
Not all banks are available worldwide and you may be charged a fee by your bank as well as the bank you use to withdraw money. Take some time to investigate the presence of your bank in your host country – do they have ATM's in your destination country? If not, do they have a partnership with another bank in your destination country? Either way, it's important to ask how your debit card will work overseas and what the fees are.
Exchanging Cash
Exchanging money is another way that you can get local currency, but try to avoid doing this at the airport, train stations, or over touristed areas since it is typically more expensive. Remember that the rates given by a bank or currency kiosk can vary, and thus you'll need to evaluate your options. They all will include a fee to convert one currency into another. The best place is typically at a bank, although in some cases you can find favorable rates in hotels.
Overall, credit cards and debit cards are typically the best way to get local currency (that is, if ATM's are available in your host country) and to make large purchases. Be sure to ask about security on your credit/debit card, however, to make sure you understand the policies in case your cards get lost or stolen.
Want to learn more about exchange rates? See how to make exchange rates work for you.
---
December 27th, 2013 by Bryanna Davis
Passion for Fashion Scholarship
Deadline: February 06
The Art Institute is once again hosting their Passion for Fashion Scholarship competition. This scholarship can be entered through one of two categories: fashion design or fashion marketing & merchandising and retail management. If you have a love of fashion, make sure you apply for this scholarship to show your original ideas related to fashion.
Each category will have multiple winners on the local level and one on a national level. Local winners will receive a $3,000 tuition scholarship while the national first place winner will receive a $5,000 tuition scholarship and a trip to New York, NY.
Students must plan on attending the Art Institute and submit the necessary items for their category of entry before the deadline. The competition is open to legal residents within the US, Puerto Rico and Canada. Students must have a 2.0 or higher cumulative GPA (on a 4.0 scale) and submit a transcript reflecting this GPA with a postmark on or before February 6th.
Get more information on the Passion for Fashion Scholarship, if you are eligible and how to apply here.
---
December 22nd, 2013 by Jennifer Frankel
There are thousands of schools spread throughout the United States that accept international students. With so many options, it can be hard to narrow down the school that's right for you. After all, there are so many considerations including the program's reputation, faculty quality, location, cost of school, financial aid package, etc.
So, that hardest question of all, how do you choose what school to attend when factoring in your budget? This is the most important question that will lead to your financial success long-term. Here are 3 factors to consider when choosing your school as an international student:
1. Urban versus Rural
The cost of living varies greatly depending on where you are located. In the US, as it applies around the world, living in a major city is much more expensive than living in a suburb or even a more rural town. While most students look at studying in New York City, Boston, Washington DC, etc., being open to other options may take a load off your wallet. As an international student in a big city you will pay much more for housing, entertainment, transportation, and local purchases. Certainly, your dollar will go farther in a smaller town so you may find that your quality will go up with the same budget. Be sure to weigh your options according to your available funds to find the location that's most appropriate for your quality and cost of life.
2. Community College versus 4-year Institution
When it comes to choosing your school, the type of college matters. Community college is just a fraction of the cost of a four year institution and can certainly save you thousands of dollars in just one year. Many international students choose to do 1-2 years at the community college level and then transfer to a 4-year institution. This way, international students will get a more affordable degree and will end up graduating with a degree from the 4-year institution.
3. Public versus Private
In the US, there are both public and private colleges and universities. Public colleges are largely supported by state funds whereas private colleges are supported by tuition, endowments, and donations. Overall, private institutions typically have higher tuition than public institutions, however the final amount you will pay depends. Typically, private colleges have more money to spend on financial aid packages and you may find that after the aid is accounted for, you'll pay less at a private college than a public one. Apply to those schools you are interested, take advantage of any scholarships, and then compare to find the best value.
Check out InternationalStudentLoan.com's Infographic on Choosing Your School and article on how to Choose the Right School For Your Budget.

---
December 19th, 2013 by Bryanna Davis
UFAW Animal Welfare Scholarship
Deadline: February 28
In 1983 the Universities Federation for Animal Welfare (UFAW) established its first student scholarship to enable students to pursue relevant research relating to the welfare of animals. The UFAW Animal Welfare scholarship annually grants twenty students £1600 to use toward the research of improving the welfare of farm, companion, laboratory, zoo or free-living wild animals whose welfare has been compromised by humans. The funds will be distributed over an eight week period in the amount of £170 per week for allowances and £30 per week for project expenses.
This project can be undertaken as part of coursework or simply as a project that is of interest to the applicant. Upon completion of research, scholars are required to create a complete write-up of their findings along with present the information at an annual meeting that will be held at a university within the UK.
Students must be studying at a college or university within the British Isles or at a university with a UFAW link.
You can find more on the UFAW Animal Welfare Scholarship here.
---