August 27th, 2020 by Al C

Who Provides Study Abroad Scholarships?

Scholarships can come from many different sources and you're typically eligible to receive more than one form of financial support. Review the guidelines for each scholarship or award to see what opportunities you qualify for.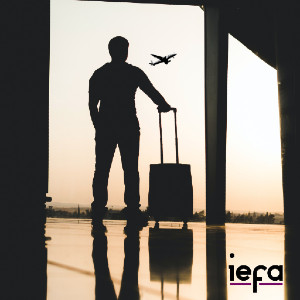 There are various sources of funding for the financial aid, such as:
Schools and Universities
Governments
Organizations
Businesses and Foundations
Private donors
Sponsoring institutions may be run or influenced by people who have studied abroad themselves and because of that they truly understand the value of experiencing an international education.
The availability of scholarships for international students will vary from country to country. Whichever scholarships you apply for, remember to be patient and persistent – as the application process and decision-making can take time. That being said, scholarships are an excellent way to help you finance your study abroad dreams.
What Can a Study Abroad Scholarship Cover?
Depending on which of the many scholarships you decide to apply for and who is sponsoring it, the terms of the scholarship, and what it can be used to pay for (and what it can't be used for) can vary greatly.
Most scholarships are supposed to cover your basic cost of studying. This might include the cost of tuition, registration fees, books, and other school-related costs. With some scholarships, a portion of living costs may also be covered, such as the cost of food and accommodation (sometimes referred to as "room and board".
Some international scholarships are much less strict. They will award you a sum of money which you can put towards your studies however you feel is appropriate depending on your circumstances. Of course that doesn't mean you can just spend the money on whatever you like, it should all be used to fund your education – not for social activities or any other purpose. The difference is that you're more in control of your own budget and can use the financial aid as you see fit.
It's important to think about when the study abroad scholarship money will be released to you. Funds are most commonly paid out in a lump sum before the start of the fall semester, but in some cases, may be paid out in instalments over the course of the year. In the case of a study abroad scholarship that is paid out in instalments, in order to keep receiving the payments you may be required to maintain a certain level of academic merit.
Scholarships can be either paid to finance office of the school or to the student directly. Your school or the sponsoring organization will have their own procedures for when scholarship funds will be awarded. You should ask in advance so that you're able to work out your budget effectively.
Scholarships for Undergraduate Students and Graduate Students
Whether you're an undergraduate or graduate student, there may be different funding options for you, so remember to explore all the options.
How to Find Scholarships to Study Abroad in 2021
For huge numbers of students, the idea of studying abroad is incredibly exciting and interesting. They want to experience a different culture first-hand, work on their communication skills in a foreign language, or just explore the world as an international student.
Depending on the destination you choose and the type of program you enrol in, it can either be really expensive or could even save you money. But finding a study abroad scholarship to study abroad can reduce the overall cost, otherwise for some, the dream of studying at a school overseas may be out of reach.
To find scholarships to study abroad, first think about the destinations and courses that you are interested in. Contact the schools that you would like to attend to see what aid is available for international students, and use the IEFA.org scholarship search for the latest list of available scholarships.
Related Content
Studying in the United States vs. Canada
Financial Aid For International Students in the US: Explained
10 things you need to know about international student loans
---
December 2nd, 2019 by Al C

Education is vital in cultivating a productive global society.

This reality holds true throughout the world. But sadly, not all are given the chance – especially students from developing countries who have huge potential but lack the financial means to experience top-class education.

Fortunately, InternationalStudent.com has partnered with MPOWER in bringing Central American students closer to their dream of pursuing higher education in the United States with the help of the MPOWER/InternationStudent.com Central America Scholarship Program.
More about the scholarship
The Central American Scholarship Program worth $3,000 which serves as the grand prize will be awarded to one lucky scholar from Central America. There will also be two additional scholarships worth $1,000 that will be given away to two lucky scholars.
Students can apply before the application deadline on Jan. 31 at exactly 11:59 PM Eastern Time. The winners will then be announced on Mar. 31.
The eligibility of the winner will then be verified and the funds will then be directly disbursed to the college or university of the winners.
Who is eligible for the scholarship?
Students who are citizens of any country belonging to Central America are eligible. They should also be enrolled and or accepted to study full-time at any university or college that is supported by MPOWER in either the U.S. or Canada.
The student should also be legally allowed to study in the U.S. or Canada via green card, DACA program, study visa, or permanent citizenship.
How will the winners be selected?
Essay
The student's written essay's quality has a huge factor in the selection process. The essay should demonstrate that the applicant has clear thought, has compelling and attainable visions and goals, and has excellent writing skills along with good grammar.
Willingness to Help the Community
The applicant should have a proven track record and willingness in taking part in activities that help improve the quality of living of marginalized communities in the U.S. or in their home country.
Intent to study in the US or Canada
The student should have a reasonable and justifiable reason on why they intend to study in the U.S. or Canada. Their goals and aspirations should uphold the common good of not only themselves, but of the community as a whole. The applicant should demonstrate willingness to become a productive part of the U.S., Canadian or Central American community as a whole, with the help of the education acquired.
Leadership Potential
The application should show strong signs of having the potential of becoming a leader and advocate for global peace, unity, and productivity in the U.S. and that of their home country. He or she must serve as a positive example to others.
Final Thoughts
Bringing education to underprivileged students from Central American countries who have the potential to create a positive impact to society is what the scholarship is about.
Hopefully, the InternationStudent.com/MPOWER Central America Scholarship Program winners will help improve, in one way or another, the living standards of their home communities and that of the North and Central American society as a whole with the help of their education.
---
July 27th, 2017 by Juncal Caballero

Zeqr Scholarship
Deadline: December 15th
Are you studying in the US or Canada and need some financial aid to continue with your studies? Look no further! Zeqr is sponsoring an annual scholarship award for students from any country around the world who are currently enrolled as a high school or college/university student within the United States or Canada.
To enter, students must complete a 800 – 1,200 word article discussing how online learning is changing the traditional educational model of learning and what the future of education might look like.
Some of the questions you can try to answer are:
How and why is e Learning shaping the future of education?
How will this change the way students learn?
Who will benefit most from this new way of learning?
Applicants must complete the student information form that you will find here and submit their 800 to 1,200 word essay on the selected topic in PDF format. Don't forget to be original and very creative on your article and remember to upload your submission on December 15th, no later than 11:59 pm PST.
The Scholarship will be awarded to the student who writes the most compelling essay as judged by an outside panel of educational professionals. The winner will be announced and contacted by 11:59pm PST on December 22.
The applicant of the winning project will receive a one-time scholarship of $1,000, which may be applied to the following school-related expenses: tuition, fees, books, and on-campus room and board. Get more details on this scholarship and how to apply here.
---
July 13th, 2017 by Juncal Caballero

SelfScore Scholarship

Deadline: September 28, 2017
If you are an international student studying in the US and seeking for some financial support, we found the perfect scholarship for you. The SelfScore Scholarship is a national scholarship program dedicated to F1, J1, and M1 students studying in the US.
SelfScore is an analytics based consumer finance company that helps populations gain financial independence through access to credit. But at the moment, they are focusing on connecting international students to fair credit.
This Fall, the company will grant twelve $5,000 scholarships: six for undergraduates and six for graduate students. That sounds good, right? Would you like to be considered for this scholarship? If so, here's the eligible you must meet:
Be a student studying in the U.S. on a F1, J1, or M1 visa during the 2017-2018 academic year.

Must be accepted to study or continuing to study at an eligible college or university.

Must submit a valid I-20 or DS-2019 form.

Must score in the top 15% on a standardized U.S. college entrance exam (SAT, ACT, GRE, or GMAT).

Must have a 3.0 GPA, or higher, or the equivalent from your prior studies.
Recipients will be selected randomly among the eligible applicants and no purchase or credit application is required to apply for the scholarship. All applicants are enrolled in a Free Financial Literacy program and all scholarships are awarded on a one-time basis. Applicants may also designate an international student club or organization as part of their application which will receive a one-time grant of $1,000.
If you would like to apply for this scholarship, you can get more information on how to apply for the SelfScore International Student Scholarship here.
---