January 28th, 2021 by Al C

Yes, it can be stressful when you're planning to study abroad. There are many perfectly understandable reasons to feel stressed or anxious. Tuition fees are high, you've got food costs, study materials, transportation, health insurance, and lots of other expenses.

Even the currency exchange rate can be a concern.

When you don't have enough financial means you might consider taking out a student loan. Paying back the student loan can add another layer of stress. But still millions of students can be found at international colleges every year.

Students find ways to manage their financial situation and complete their education in international colleges.
Here are some budgeting tips for students who want to study abroad:
Tuition fees and other expenses:
The tuition fees are probably the most expensive thing you will face when you plan to study abroad. The yearly cost can reach up to five figures and for some private colleges it can even reach up to six figures (USD). The Financial Aid Office or Admissions Office at your college of choice will have up to date information about their tuition fees.
But tuition is not the only cost to consider, living abroad involves other expenses like transportation, phone bills, health insurance, food expenses, holiday expenses, accommodation and more. When we talk about the cost of accommodation, most colleges provide (or at least offer) dorm rooms to their international students. But you can still choose to live off campus — alone or with a group of people. The rental cost for private accommodation will depend on the location you choose to live in. 
It will be cheaper if you choose to live in a dorm. You can save money because you won't have to pay for electricity, water, and internet bills as they will be included in the cost. You can also save money because you will be living on the college campus and therefore probably won't have additional transportation costs.
Part-time jobs:
Depending on your visa status you might be allowed to have a part-time job while studying. When allowed students can typically work for up to 20 hours a week during the semester and full-time during holidays and semester breaks. This could be a useful source of income to help you with your daily expenses.
Take advice from international student advisors:
Most international colleges have a dedicated advisory office for international students. They provide students the necessary advice so they can manage their experience — including their finances. They help students with budget plans, part-time job information, and other related information. It is a good idea to get their advice before making any decisions relating to your finances.
International student loans:
Although they might seem like a golden opportunity, remember that paying back your international student loans can cause stress and worry for some students. Getting an International student loan should usually be your last port of call for additional funds. We suggest you first look for financial aid and scholarships from schools and other sources. If you still find a financial gap after exhausting all the other sources, this is the time when international student loans come in handy. 
Summary:
If you focus on your education and keep an eye on your budget, you'll be able to enjoy completing your education at an international college. Try to avoid unnecessary expenses and focus more on savings. Here are a few examples of how you can save money: Use a bicycle to avoid transportation costs, try to cook your food at home rather than eating in a restaurant, so you can avoid food costs. Most importantly take advice from school advisors, they can assist you with your budgeting.
At the same time, look for ways to make the most of your time as a foreign student, take part in activities and explore your home away from home while you can.
---
August 27th, 2020 by Al C

Who Provides Study Abroad Scholarships?

Scholarships can come from many different sources and you're typically eligible to receive more than one form of financial support. Review the guidelines for each scholarship or award to see what opportunities you qualify for.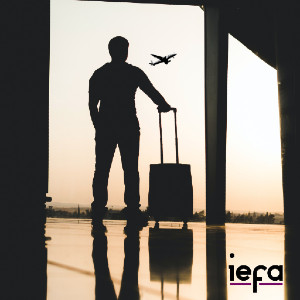 There are various sources of funding for the financial aid, such as:
Schools and Universities
Governments
Organizations
Businesses and Foundations
Private donors
Sponsoring institutions may be run or influenced by people who have studied abroad themselves and because of that they truly understand the value of experiencing an international education.
The availability of scholarships for international students will vary from country to country. Whichever scholarships you apply for, remember to be patient and persistent – as the application process and decision-making can take time. That being said, scholarships are an excellent way to help you finance your study abroad dreams.
What Can a Study Abroad Scholarship Cover?
Depending on which of the many scholarships you decide to apply for and who is sponsoring it, the terms of the scholarship, and what it can be used to pay for (and what it can't be used for) can vary greatly.
Most scholarships are supposed to cover your basic cost of studying. This might include the cost of tuition, registration fees, books, and other school-related costs. With some scholarships, a portion of living costs may also be covered, such as the cost of food and accommodation (sometimes referred to as "room and board".
Some international scholarships are much less strict. They will award you a sum of money which you can put towards your studies however you feel is appropriate depending on your circumstances. Of course that doesn't mean you can just spend the money on whatever you like, it should all be used to fund your education – not for social activities or any other purpose. The difference is that you're more in control of your own budget and can use the financial aid as you see fit.
It's important to think about when the study abroad scholarship money will be released to you. Funds are most commonly paid out in a lump sum before the start of the fall semester, but in some cases, may be paid out in instalments over the course of the year. In the case of a study abroad scholarship that is paid out in instalments, in order to keep receiving the payments you may be required to maintain a certain level of academic merit.
Scholarships can be either paid to finance office of the school or to the student directly. Your school or the sponsoring organization will have their own procedures for when scholarship funds will be awarded. You should ask in advance so that you're able to work out your budget effectively.
Scholarships for Undergraduate Students and Graduate Students
Whether you're an undergraduate or graduate student, there may be different funding options for you, so remember to explore all the options.
How to Find Scholarships to Study Abroad in 2021
For huge numbers of students, the idea of studying abroad is incredibly exciting and interesting. They want to experience a different culture first-hand, work on their communication skills in a foreign language, or just explore the world as an international student.
Depending on the destination you choose and the type of program you enrol in, it can either be really expensive or could even save you money. But finding a study abroad scholarship to study abroad can reduce the overall cost, otherwise for some, the dream of studying at a school overseas may be out of reach.
To find scholarships to study abroad, first think about the destinations and courses that you are interested in. Contact the schools that you would like to attend to see what aid is available for international students, and use the IEFA.org scholarship search for the latest list of available scholarships.
Related Content
Studying in the United States vs. Canada
Financial Aid For International Students in the US: Explained
10 things you need to know about international student loans
---
November 7th, 2014 by Jonathan Frankel
FISITA Travel Bursary
Deadline March 31st
The FISITA Travel Bursary is helping international students from around the world to pursue engineering through the automotive industry. Just to name a few examples, they have "enabled Korean students to work for General Motors in Michigan, USA, helped Australian students fund placements at Robert Bosch GmbH in Germany; supported Polish students studying at RMIT in Melbourne, Australia; helped students from India to carry out research at Automotive Institute of HAN University, The Netherlands and contributed funding for UK students to study at Manipal Institute of Technology in India."
Numerous €2000 scholarships twice a year will be awarded through the FISITA Travel Bursary to help students with costs associated with international internships, exchange programs or work placements.
To be eligible for this scholarship you must meet the following requirements:
Be studying engineering at an undergraduate or postgraduate level at a recognized college or university.
Have arranged an industry or research placement in an automotive company or organization overseas.
Be a member of the FISITA membership society.
Individuals who apply for the FISITA Travel Bursary will want to ensure they review the checklist and terms and conditions, then complete the application form to be reviewed by the program judges.
FISITA is a non-profit organization dedicated to improving automotive transportation since being founded in 1948.
If you would like more information on this scholarship and how to apply you can visit here.
---
May 22nd, 2014 by Jennifer Frankel
Funding your education doesn't have to be impossible if you don't have the money on hand. There are thousands of scholarships out there designed for international students – you just need to know how to look and what you need to include to make your scholarship application standout. This Friday, May 23 at 11 am EST, our partner InternationalStudent.com will be putting on a live hangout on How to Find a Scholarship.
Topics will include:
Where to look for an international scholarship
How to apply for a scholarship
Tips and tricks to increase the likelihood of getting the award
Scholarships are essentially financial awards that do not need to be paid back, and because of this, they can be competitive. Tune in this Friday to increase your odds of getting picked. Here's how:
Step 1. Sign up and reserve your spot.
Step 2. Set a calendar reminder so that you can tune in.
It's that easy! At the end of the Hangout they will take any questions you have so make sure you have all of your questions ready. Hope to see you there!
---
February 3rd, 2014 by Jennifer Frankel
When it comes to finding an international scholarship, you'll notice that there are a lot of options out there. You can find scholarships on merit or need. You can find scholarships based on where you are from or where you are going. You can find scholarships based on hobbies, the arts, sports, academics – the list goes on and on.
International scholarships are competitive, because many students are looking for ways to get funding that they don't have to pay back. To stand out from the pool of applicants, we recommend focusing your efforts on applying to scholarships that are looking for someone just like you.
So how do we do that? The first step is to take an introspective look at yourself and find out what you like, what your good at, and what makes you – well – you!
Here are 8 questions to ask yourself to find an international scholarship:
What are your interests?
What are you good at?
What are your skills?
Where are you from?
Do you have economic hardship?
How are your academics?
What school are you going to attend?
What will you study?
Once you find out what makes you a unique candidate, then it is time to begin the hunt for scholarships. Use our scholarship search tool to find awards that matches your unique talents, skills, and interests. This also makes it much easier to apply for these awards because you've already demonstrated your passion whether it's through previous awards or experiences.
Want to know about other tip and tricks for submitting a scholarship application? Check out our other relevant blogs to help you on your way!
---
December 3rd, 2013 by Jennifer Frankel
December is here! And before you head off for winter break, it's important to also think about your finances. Set a few hours each day searching for awards and applying so that you'll be in good shape in time for the new semester. Our Scholarship Search makes it easy to do, here's how:
Register
Create an account to allow you to search, save and apply for the awards of your choice. Totally free, all you need to do is register here.
Search awards
Once you have registered, now you can search awards based on the name of the award, what you are studying, where you are studying, or where you are from. You will be able to narrow down the awards to those your are eligible for.
Apply
You will be able to get the information you need to apply for the scholarship. Fill out the appropriate forms and submit the information directly to the organization of your choice.
Not ready to apply? You can also bookmark the awards that you are interested in, and come back later to apply. Yes, it really is that simple!
Scholarships, grants, and fellowships are the perfect award as it is money given to you that is not required to pay back. Depending on the award, you may need to show that you need the money, or it may be based on merit.
If you still need additional help funding your education overseas, then an international student loan can cover the gap. Unlike scholarships, grants, and fellowships, loans require that you pay back the money with interest. Our Comparison Tool will allow you to select your school and citizenship, and find the available loans that will work for you.
Want more information on scholarships? Check out our scholarship blog posts.
---
March 7th, 2013 by Jonathan Frankel
Phi Kappa Phi Study Abroad Grant
Deadline: April 1
Two Phi Kappa Phi study abroad grants have been created through the Phi Kappa Phi society to assist students that are interested in studying abroad with having the opportunity to do so. To be eligible to apply for this award, students must be enrolled at an institution with an active Phi Kappa Phi chapter, have a 3.5 or higher GPA (on a 4.0 scale), have earned between 56 and 90 semester hours and have already received acceptance into a study abroad program.
There are 50 Phi Kappa Phi study abroad grants in the amount of $1000 available. Two of these awards are endowed by donors:
Larry Sommers Study Abroad Grant: Former society president, Larry, was unable to study abroad during his time at the University of Wisconsin. Larry donates this grant to give other individuals the opportunity to pursue their dream of studying abroad.
McKenzie Study Abroad Grant: Former society president, Wendell H. McKenzie, Ph.D and his wife Georgie McKenzie provide one of the Phi Kappa Phi study abroad grants to be used by a student from North Carolina State University.
If you would like to receive a grant to study abroad and meet the eligibility criteria, you can find more information on the Phi Kappa Phi study abroad grant here.
Excited Woman Under a Money Rain photo courtesy of Shutterstock
---
February 14th, 2013 by Jonathan Frankel

Ralph W. Stone Graduate Fellowship
Deadline: March 15

National Speleological Society (NSS) members who are pursuing graduate studies anywhere in the world are able to apply for the Ralph W. Stone Graduate Fellowship award. This fellowship grant awards two winners annually in the amount of $2,000 to be used toward research.

This award is an unrestricted grant to assist graduate students with their speleological thesis research in the biological, social or earth sciences. The Ralph W. Stone graduate fellowship application is due March 15 and must include the following:
A project description
A resume which includes the applicant's NSS number
A detailed academic record
 Two letters of recommendation, including one from the applicant's thesis advisor
A research budget and budget justification
NSS is a non-profit organization that is dedicated to the study and protection of caves, karst and their natural content.
Interested applicants can find out more on the Ralph W. Stone graduate fellowship grant here.
---
January 17th, 2013 by Jonathan Frankel
Passion for Fashion Scholarship Competition
Deadline: February 14
If you love fashion and want to pursue a career in this field, now is your chance to receive financial assistance to do so! The Art Institute is sponsoring a passion for fashion scholarship competition for interested students to have a shot at earning a half-tuition scholarship to attend the Art Institute and a VIP trip to New York City. This award will be granted to one lucky grand prize winner. There will also be more than $100,000 in tuition scholarships granted to other local winners. This competition is open to high school seniors in the US (including Puerto Rico) and Canada.
The passion for fashion scholarship competition includes two categories that students can enter, based upon their area of interest:
Fashion Design: If designing clothes is your area of expertise, create three sketches of an evening garment and compete with others for the best design. If your design is selected as the local winner you will have the chance to work with a seamstress to have your creation made.
Fashion Marketing & Merchandising and Retail Management: If you are more interested in following latest trends, you have the chance to predict the next hottest fashion through a vision board and demonstrate your ideas.
Find out more information on how to enter the passion for fashion scholarship competition here.
*Fashion designer photo courtesy of Shutterstock
---
December 6th, 2012 by Jonathan Frankel
Master's Scholarship in Education for African Students
Deadline: July 31
Students from Africa who would like to study in the UK with a scholarship to assist with tuition fees have the chance to attain both! The University of Huddersfield is granting all self-funded international students from Africa the chance to have 4000GBP. Students must intend to study education at postgraduate level in the School of Education and Professional Development at the University of Huddersfield.
The Master's scholarship in education is worth 2000GBP. However, when granted the Master's scholarship in education for African students, individuals also have the chance to attain the international student award worth 2000GBP. Eligible applicants are automatically considered for this award at the time of application into the postgraduate program. If granted, the award amount will be deducted directly from tuition fees.
You can find more information about the Master's scholarship in education for African students here.
Coins falling into a piggybank photo courtesy of Shutterstock.
---