June 24th, 2014 by Jennifer Frankel
International student loan terms are confusing. Repayment, deferral, interest rate, cosigner, credit score, and the list goes on and on. It's almost that time to apply for international student loans, and we're here to help you every step of the way. As you make these important financial decisions, you will need to know what these terms are, and how they apply to you. After all, these terms can impact how much you'll pay back – and when.
Join us this Thursday, June 26th at 10:00 am EST for our next live Hangout where you can learn about student loan terms and what they can mean for you. So grab your notebook and a cup of coffee, and let's talk international student loan.
Who: You!
What: Uncoding student loan terms
Where: Google+ Hangout – RSVP now
When: Thursday, June 26th at 10:00 am EST
Jennifer Frankel, Director of Financial Services at International Student Loan, will provide you with an overview, and then will answer all of your questions to make sure you are prepared! Be sure to set a calendar reminder, and let us know if you'll be joining our Hangout. Have your questions ready and join the conversation in the meantime on Twitter at #FinancialAidTalk.
---
May 20th, 2014 by Jennifer Frankel
If you need an international student loan for the semester, you have a few more months to prepare! That's why tomorrow, Wednesday, at 3pm EST, International Student Loan will be hosting a free Google Hangout to answer all of your questions. Join them to learn about international student loans including:
What you need to apply
Requirements for approval
What to expect during the process
They'll be available to answer all of your questions when it comes to your international student loan, so don't miss it! To join the Hangout live, all you need to do is:
Bookmark the page
Set a calendar alarm for 3pm EST on Wednesday, May 21st
Get your questions ready
Want to see previous hangouts? Check out International Student Loan's YouTube page where you can find videos on all things financial aid for students studying abroad.
---
April 9th, 2014 by Jennifer Frankel

If you are looking to apply for a student loan to help finance your education, then you'll need to have a US cosigner. All international students and most US students need a cosigner to join their student loan application in order to get a US student loan. That's because these banks and lenders need to have solid credit history to issue their approval. For many students, this can be a stopping point. But don't let it stop you!

Join me, Jennifer Frankel, this Friday where we will host an entire Google Hangout devoted to giving you the information you need to help you in finding a US cosigner. We will discuss important issues including:
What is a cosigner?
Why should you care about getting a cosigner?
What are the requirements your cosigner must have?
Where can you find a cosigner?
How should you start the dialogue?
Joining the conversation is easy – and it's brought to you free.
When Is It?
Attend the Google Hangout this Friday, April 11th at 3:00 EST Set your calendar to remind you when you're ready.
Be sure to check your local time so that you don't miss it!
What Do I Need to Know?
Here's how to join the free information session:
Join us on our On Air Hangout from your Google + account.
Send in your questions through the Hangout.
We will also be available to answer any questions on Twitter or Facebook using #FinancialAidTalk
We hope you'll join our Hangout and we look forward to seeing you there!
---
December 3rd, 2013 by Jennifer Frankel
December is here! And before you head off for winter break, it's important to also think about your finances. Set a few hours each day searching for awards and applying so that you'll be in good shape in time for the new semester. Our Scholarship Search makes it easy to do, here's how:
Register
Create an account to allow you to search, save and apply for the awards of your choice. Totally free, all you need to do is register here.
Search awards
Once you have registered, now you can search awards based on the name of the award, what you are studying, where you are studying, or where you are from. You will be able to narrow down the awards to those your are eligible for.
Apply
You will be able to get the information you need to apply for the scholarship. Fill out the appropriate forms and submit the information directly to the organization of your choice.
Not ready to apply? You can also bookmark the awards that you are interested in, and come back later to apply. Yes, it really is that simple!
Scholarships, grants, and fellowships are the perfect award as it is money given to you that is not required to pay back. Depending on the award, you may need to show that you need the money, or it may be based on merit.
If you still need additional help funding your education overseas, then an international student loan can cover the gap. Unlike scholarships, grants, and fellowships, loans require that you pay back the money with interest. Our Comparison Tool will allow you to select your school and citizenship, and find the available loans that will work for you.
Want more information on scholarships? Check out our scholarship blog posts.
---
August 16th, 2013 by Jennifer Frankel

As an international student in the US, chances are you have to worry more about funding your education in the US than your domestic peers do. Because international students do not qualify for federal loans and often have to pay out of state tuition at state colleges, they generally end up paying more for their education than US students.

This infographic seeks to help international students explore their options when it comes to funding their education in the US. Renata and Cristian are both international students, one at a private university, the other at a community college. Like 63% of international students, each primarily rely on personal and family support to pay for their education. However, when something comes up, they both have to find different ways to support themselves.

We hope that this infographic will prove helpful to you as you learn about your different funding options. With the right combination of financial aid, we are certain that you will be able to afford your US education.
Click the infographic above to zoom in.
Interested in applying for international student loans? Find your loans now.
---
July 5th, 2013 by Jennifer Frankel
The new school year is almost here and while you may know where you are planning to study abroad – and perhaps even know what classes you'll be taking – you may soon realize that you still have to get your finances in order. After all, the amount of financial aid available to international students can be quite limited. If you have finalized your budget for school and found that you still need help covering your expenses, you can apply for student loans for your overseas adventure.
Now's the Time
July and August are the peak months when most international students apply for their loans. While loans can be applied to year round, this allows sufficient time to process all the necessary paperwork, get approved, transfer the money from your lender to your school, and for you to receive the funds from your university or college.
Understanding the Loan Process
To apply for international student loans, you can simply compare lenders and find the one that works best to suit your needs. Most non-US citizens will need to have a US cosigner who has been in the US for the past two years with good credit. The cosigner can only be a US citizen or US permanent resident. US citizens applying for loans are not required to have a cosigner, however this can reduce the interest rate and improve the likelihood of approval. Once you have your cosigner:
You and your cosigner can complete the online application
Depending on your lender you can get instant approval immediately (some lenders take about 48 hours)
Give yourself 6-8 weeks to process your loan information
Your lender will then disburse the funds directly to your university
Your university will then apply the funds to your costs and refund you the excess amount
Apply for International Student Loans
To get started, you can use our comparison tool to see what options are available at your school. You will be able to apply for the total cost of your education minus any financial aid you receive. Remember, your school will need to certify the amount of money you take out, and because of this the lender must work with the school you'll be attending. Our loan comparison tool takes all of this into consideration and only shows those lenders that work with your school so that it makes it easy for you to apply for student loans.
>> Find and apply for student loans now
---
May 24th, 2013 by Jennifer Frankel
If you are planning to apply for student loans come July or August, it's important to know key terms so that you can evaluate lenders and choose the one that works best for you. The international student loans that are available have different repayment options. Repayment is defined as the act of paying back the money (with interest) that was initially loaned to you. It means that you are looking not only at how much you are borrowing, but the timing – when will you be expected to begin paying back the loans? So let's take a closer look at student loan repayment.
Borrowers typically have three different options available on private student loans, it includes full deferral, payment of interest only, or immediate interest and principal repayment. We will explain the three options below, however keep in mind the further you delay payments the more money the lender will expect you to pay.
Full Loan Deferral – Student loans with a full loan deferral mean that you will not be required to pay back interest or principal until 6 months after graduation, or if you are no longer considered a full time student. Keep in mind that interest will accrue during the deferral period and will be added to the amount you owe.
Interest Payments Only – As the name alludes, you will only pay back interest while you are enrolled in school and the principal (and remaining interest) will be deferred until 45 days after graduation or if you are no longer considered full time. With this option, you will be required to begin making payments on your loan while you are in school, but since you will be paying back interest during this period – you will owe less since you will not be deferring interest as well.
Immediate Repayment – This means that once you've received your loan, you will begin immediately making payments back to the lender to cover both the principal and repayment. This option requires you to pay back the money right away, and thus is typically the less expensive option since you do not defer payments (and accrue more interest).
Interested in learning more about student loans? Check out our previous blog on understanding interest rates.
---
March 28th, 2013 by Bryanna Davis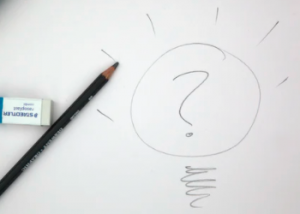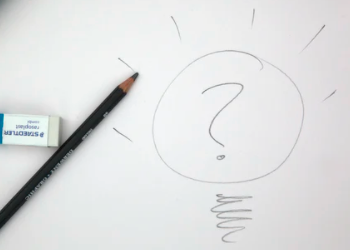 Students going to college in the United States may be partly paying their way student loans, using them for everything from tuition and room and board to books and supplies. But the exact time for student loan disbursement, as important as it is, can be hard to pin down. So when are student loans disbursed?
Generally speaking, student loan disbursement is split between a school's two semesters (or four quarters, three trimesters, etc.). This means that your $2,000 yearly loan won't give you that full amount right away in the fall; you'll get $1,000 for fall semester and $1,000 for spring semester. This splitting of the disbursement by semester is usually not a problem since tuition and fees are charged by semester as well – meaning you won't be left with a huge bill to cover in the fall and only half of your yearly loan amount to help cover it.
When are student loans disbursed within each semester, though? The answer to that question is a little less definite because student loan disbursement ultimately depends on each school's financial aid office and its specific policies. The loans usually show up in a student's account sometime between the start of classes and the tuition payment due date. Before the funds actually show up, they will often be listed as "pending" so you can get a clear picture of what your financial situation will look like once the loan comes through.
There are some reasons that your student loan disbursement may be delayed, however. A delayed disbursement may be due to a failure to meet minimum enrollment or GPA standards, an unpaid fee from a previous semester which must first be settled, or various other factors. If you think your disbursement should have come through already, contact your financial aid office to see if there are any other snags like these you need to address.
So when are student loans disbursed? It's not an exact science, but they come through in halves toward the beginning of each semester. If you're waiting on student loans for immediate needs like housing or food, get in touch with your school to find out exactly when you'll be getting them.
---
March 25th, 2013 by Bryanna Davis
Coming to college in the United States involves a lot of expenses, and you may find yourself turning to a private loan to help you meet the financial burden. While loans can be great, it is important to understand the full financial burden of repaying them. One of the most important factors in picking a loan to help you finance your college education in the United States is understanding interest rates on student loans.
Interest is a fee that a bank requires you pay on top of the base loan amount so it can make money from the loan. Interest rates on student loans are given as yearly percentages. For example, a $1,000 loan with an interest rate of 7.5% APR (annual percentage rate) will mean a total repayment of $1,075 after one year of interest.
Stretch this out across years – even decades – of repayment, and clearly interest rates on student loans can have a huge impact on how much you pay in total. So how can you make sure you lower your interest rates on student loans?
To a certain extent, interest rates on student loans are fixed. Student loan interest rates are based off parameters set by reputable American and international banks and generally vary between about 2% and 9% APR.
But your student loan interest rates will also change based on the creditworthiness of your US cosigner. A cosigner is a financially responsible person who, by cosigning a loan, agrees to cover any costs that the original borrower can't. Find a cosigner with a solid credit history (as an international student, you'll need a cosigner in the US anyway) and banks will be more likely to give you a favorable interest rate on the loan.
Another way to lower the overall impact of interest costs is to repay your loan more quickly – thereby accruing less total interest. This can mean anything from paying a little more than the monthly minimum when you have the spare cash to choosing an official repayment plan that features earlier or more substantial regular payments.
Understanding interest rates on student loans is very important part of your college financing, so make sure to look into your best options before you decide on a loan!
---
March 4th, 2013 by Bryanna Davis
International students who are looking to get a student loan to help pay for college will probably find themselves searching for a student loan cosigner. But finding a cosigner for your student loan can sometimes be a difficult process. Let's break down who can be a cosigner for your student loan.
If you plan to attend college in the United States, your student loan cosigner will have to either be a U.S. citizen or permanent resident having lived in the US for the past two years, depending on the requirements of the loaning institution. How can you find this type of person if you don't live in the United States in the first place? Try reaching out to your extended family to see if anyone has the required citizenship status. If you still can't locate the right match, turn to trusted friends and ask if they know anyone who can help you. It can be daunting to ask someone a little less familiar to you for such a big favor as cosigning a loan, but if you're having trouble finding the right person it may be a step you have to take.
The other major requirement of a cosigner for your student loan is that they have solid credit themselves. Since the main purpose of a student loan cosigner is to back up the loan's repayment if the student cannot, having an established and strong credit history is an absolute must for your cosigner. This means a current stable source of income, low amount of other debt, and very few to no bad marks on credit history.
So enough with all the limitations – let's look at the good news. Who CAN be your student loan cosigner? Well, as long as they fit the above criteria, pretty much anyone who is willing. Your cosigner doesn't necessarily have to be a family member or even a close friend, doesn't have to have any previous affiliation with the lender or your prospective college, and so on. So just make sure the cosigner for your student loan meets certain citizenship and credit history requirements, and you'll be on your way to getting your loan approved!
Other Interesting Posts:
---