February 15th, 2021 by Al C

Whether you want to start your university or college journey, or further your studies beyond undergraduate level with a higher degree, an international scholarship program might be just the thing you need to make your dream of international education become a reality. An estimated $7.4 Billion is awarded in scholarship funds each year. That might seem like a lot, but less than 10% of scholars are lucky enough to benefit from a scholarship opportunity. It can therefore get quite competitive which is why this article will show you how to find international scholarships the right way.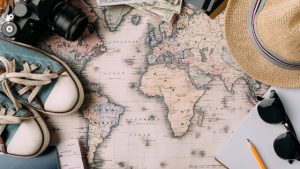 A scholarship is a financial aid gift that is awarded to someone for them to cover some of the costs of their education at university. There is no need to pay back the money the scholarship providers pay you.
Thanks to technology and the wonders of the internet, it is now easier than ever to find scholarship programs to study abroad. There are a lot of scholarship opportunities available online that you can take advantage of. You could be searching scholarship sites today and by next month you could be on a flight to Sydney, Sao Paulo or San Francisco.
Of course, it's not an easy process, you have to put in the work. But if done right, you should have a fair chance of getting a college scholarship to put towards your tuition fees and education expenses.
---
1. Figure out what you want and plan for it first
Planning is the key if you want to do anything right. This is also true if you want to go abroad and study. This is therefore the first step you should take on your scholarship search.
One thing you will notice immediately when you start your search for scholarships is that they each come with different conditions. While some are micro – scholarships of just a few hundred dollars, others will pay for a full semester abroad, or you may even find full ride scholarships that essentially cover all of your expenses. Some look at your academic achievements, while others require you to have something special besides your grades.
You should write a list of what you are looking for exactly. This is in terms of location or locations you'd like to study, majors or specific fields of study you are interested in, financial flexibility, culture diversity, and so on. This will make it easier for you to spot the most suitable offers, prioritize the most ideal options and allocate your time and efforts accordingly.
You'd be surprised how many people miss great opportunities due to being disorganized.
2. Do your research
Few opportunities come to you without you chasing them down in life. If you want to find the right academic scholarship, you should be ready to dig. There are more than 25,000 universities in the world and around 1.7 Million private scholarships that are awarded each year. Your job is to find the right scholarships and the institutions they can get you into.
You can break this process into three sections; browser searching, social media searching, and direct inquiry. Google is very broad, so the best way to do your search is to start broad and narrow down to where what you're looking for.
Broad searches
You can start with a simple "How to find international scholarships," like you probably did to get to this article. Bookmark or save the offers that look interesting and actionable.
From here you want to start searching for opportunities that are related to your interests like:
Scholarships for studying in USA OR,
Scholarships for Medicine students.
You also have to save any interesting offers along with their requirements.
Specific searching
A detailed search is likely to give you the least options, but it will have the most relevant results. To get the best offers, you have to try thinking outside the box. For instance, Instead of just taking all results, use google and social media platform filters to refine your search. You can start by going to the scholarship search tool at internationalscholarships.com for a start. They have helped thousands of students around the world so far.
You can also take a shortcut by filtering your results. For instance, you can filter your results by date to find the most recent offers, considering that you will find the most recent scholarships for international students that haven't yet been found by other applicants.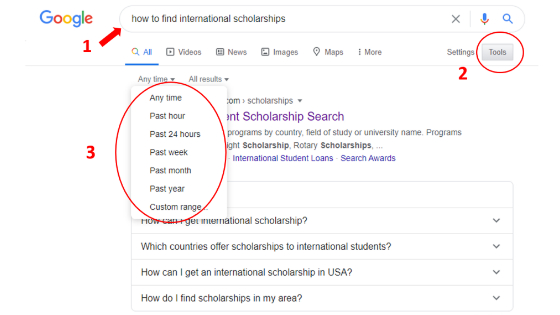 Direct inquiry
You can also get the answers you are looking for directly from the source. Through your research, you should be able to find a lot of contacts and connections. This allows you to directly call the institutions you find, contact the scholarship funders or education counselors, and build relationships with other people who managed to study abroad through scholarships.
After all this, along with asking and searching the right queries, you should have a clear picture of what's available, what the requirements are, and how it aligns with what you want personally.
3. Apply as if your life depends on it
At this stage, you start writing your scholarship applications. This will probably take the most effort and time to do. This is where you'll be writing, searching for documents, drafting and redrafting scholarship essays, and getting sleepless nights.
As mentioned above, there are different types of scholarships for international students. Knowing each type will increase your chances of writing an application that convinces whoever is reading it. It's easy for the administrators to tell when an applicant has done their research and when they haven't. So make sure you write a separate application that is specific to each program.
Here is a brief breakdown of the main types of scholarship available each year:
Academic and merit-based scholarships
Based on your GPA (Grade Point Average) or other test scores such as the SAT, ACT or similar which you may have to take to qualify. The requirements will vary depending on the provider.
Special Interest or Field-of-Study Awards
Based upon your chosen academic subject or sometimes a particular area of interest such as Arts or Drama
These are awarded to students in the most financial need of assistance.
You have to do your research on these as you can find grants and awards from institutions that are looking for someone like you already. Submit your applications in time and be sure to follow the application process to the letter. In-fact, just try to do everything way ahead of time so you don't have to rush at the last minute.
4. Stay alert for responses
My athletics teacher always said, "Even if you're far ahead of the others, you're not a winner before you cross the line."
Online meetings and communication
These days a lot of universities, colleges and sponsors like to see you or at least talk to you before they decide if you're the right person and that you meet the eligibility requirements. Thousands of people might apply for the same funding as you, so award administrators are right to do their due diligence and make sure before a decision is made.
Sometimes they do background checks on social media. This means that you have to make sure all of your online profiles communicate the message in your application. You don't have to start making big changes on your profile, but your application should not have information that can be easily contradicted.
Quick responses
Always be on the lookout for replies that come in. This will help you to respond quickly. The last thing you want is to lose your chance because you responded too late. As they say – the early bird catches the worm.
5. Choosing an offer
If you get an offer – congratulations! If you get more than one offer and have to decide between them you've done a fantastic job of all the steps above!
When choosing between options, you have to go back to the beginning and think about why you applied in the first place. Is there an offer that already aligns with what you were looking for?
For example, was there a specific international university you wanted to attend, or a particular experience you wanted to have? Maybe you had a specific goal or destination in mind.
You need to do your research here as well. Talk to admission counselors, ask questions of your peers, find related institutes, contact the embassy for the country you want to go to, and get a full picture of all your offers.
Once you have made a choice, don't just ignore any other offers. Contact them to let them know that you are grateful and inform them that you have made other plans. After all, they were willing to help you.
Good Luck!
The last piece of advice that I'll give you is that going to a different environment and experiencing new things is amazing. Just make sure you don't get too carried away and forget about your main priorities. Have a healthy balance between everything that you do.
With all this, I'm sure you now have a clear picture of how to find international scholarships.
All the best in your pursuit.
---
August 27th, 2020 by Al C

Who Provides Study Abroad Scholarships?

Scholarships can come from many different sources and you're typically eligible to receive more than one form of financial support. Review the guidelines for each scholarship or award to see what opportunities you qualify for.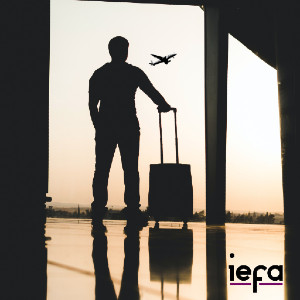 There are various sources of funding for the financial aid, such as:
Schools and Universities
Governments
Organizations
Businesses and Foundations
Private donors
Sponsoring institutions may be run or influenced by people who have studied abroad themselves and because of that they truly understand the value of experiencing an international education.
The availability of scholarships for international students will vary from country to country. Whichever scholarships you apply for, remember to be patient and persistent – as the application process and decision-making can take time. That being said, scholarships are an excellent way to help you finance your study abroad dreams.
What Can a Study Abroad Scholarship Cover?
Depending on which of the many scholarships you decide to apply for and who is sponsoring it, the terms of the scholarship, and what it can be used to pay for (and what it can't be used for) can vary greatly.
Most scholarships are supposed to cover your basic cost of studying. This might include the cost of tuition, registration fees, books, and other school-related costs. With some scholarships, a portion of living costs may also be covered, such as the cost of food and accommodation (sometimes referred to as "room and board".
Some international scholarships are much less strict. They will award you a sum of money which you can put towards your studies however you feel is appropriate depending on your circumstances. Of course that doesn't mean you can just spend the money on whatever you like, it should all be used to fund your education – not for social activities or any other purpose. The difference is that you're more in control of your own budget and can use the financial aid as you see fit.
It's important to think about when the study abroad scholarship money will be released to you. Funds are most commonly paid out in a lump sum before the start of the fall semester, but in some cases, may be paid out in instalments over the course of the year. In the case of a study abroad scholarship that is paid out in instalments, in order to keep receiving the payments you may be required to maintain a certain level of academic merit.
Scholarships can be either paid to finance office of the school or to the student directly. Your school or the sponsoring organization will have their own procedures for when scholarship funds will be awarded. You should ask in advance so that you're able to work out your budget effectively.
Scholarships for Undergraduate Students and Graduate Students
Whether you're an undergraduate or graduate student, there may be different funding options for you, so remember to explore all the options.
How to Find Scholarships to Study Abroad in 2021
For huge numbers of students, the idea of studying abroad is incredibly exciting and interesting. They want to experience a different culture first-hand, work on their communication skills in a foreign language, or just explore the world as an international student.
Depending on the destination you choose and the type of program you enrol in, it can either be really expensive or could even save you money. But finding a study abroad scholarship to study abroad can reduce the overall cost, otherwise for some, the dream of studying at a school overseas may be out of reach.
To find scholarships to study abroad, first think about the destinations and courses that you are interested in. Contact the schools that you would like to attend to see what aid is available for international students, and use the IEFA.org scholarship search for the latest list of available scholarships.
Related Content
Studying in the United States vs. Canada
Financial Aid For International Students in the US: Explained
10 things you need to know about international student loans
---
December 2nd, 2019 by Al C

Education is vital in cultivating a productive global society.

This reality holds true throughout the world. But sadly, not all are given the chance – especially students from developing countries who have huge potential but lack the financial means to experience top-class education.

Fortunately, InternationalStudent.com has partnered with MPOWER in bringing Central American students closer to their dream of pursuing higher education in the United States with the help of the MPOWER/InternationStudent.com Central America Scholarship Program.
More about the scholarship
The Central American Scholarship Program worth $3,000 which serves as the grand prize will be awarded to one lucky scholar from Central America. There will also be two additional scholarships worth $1,000 that will be given away to two lucky scholars.
Students can apply before the application deadline on Jan. 31 at exactly 11:59 PM Eastern Time. The winners will then be announced on Mar. 31.
The eligibility of the winner will then be verified and the funds will then be directly disbursed to the college or university of the winners.
Who is eligible for the scholarship?
Students who are citizens of any country belonging to Central America are eligible. They should also be enrolled and or accepted to study full-time at any university or college that is supported by MPOWER in either the U.S. or Canada.
The student should also be legally allowed to study in the U.S. or Canada via green card, DACA program, study visa, or permanent citizenship.
How will the winners be selected?
Essay
The student's written essay's quality has a huge factor in the selection process. The essay should demonstrate that the applicant has clear thought, has compelling and attainable visions and goals, and has excellent writing skills along with good grammar.
Willingness to Help the Community
The applicant should have a proven track record and willingness in taking part in activities that help improve the quality of living of marginalized communities in the U.S. or in their home country.
Intent to study in the US or Canada
The student should have a reasonable and justifiable reason on why they intend to study in the U.S. or Canada. Their goals and aspirations should uphold the common good of not only themselves, but of the community as a whole. The applicant should demonstrate willingness to become a productive part of the U.S., Canadian or Central American community as a whole, with the help of the education acquired.
Leadership Potential
The application should show strong signs of having the potential of becoming a leader and advocate for global peace, unity, and productivity in the U.S. and that of their home country. He or she must serve as a positive example to others.
Final Thoughts
Bringing education to underprivileged students from Central American countries who have the potential to create a positive impact to society is what the scholarship is about.
Hopefully, the InternationStudent.com/MPOWER Central America Scholarship Program winners will help improve, in one way or another, the living standards of their home communities and that of the North and Central American society as a whole with the help of their education.
---
November 19th, 2019 by Al C

Business start-ups are highly regarded and promote a productive and profitable economy in many different fields or niches of businesses.

The CHESTER Entrepreneurship Scholarship is one of the leading solutions to overcome many entrepreneurship-related problems.

Successfully building your own business needs money, which may be in quite short supply following graduation if you've been saddled with a large student loan repayment.

That's why ambitious administrators want to support their college education through money-saving scholarships, and different financial aid opportunities.
Why get a scholarship?
A monetary donation or any means of supporting one's educational expenses is what we call scholarship. It is granted to qualified students who have completed all the necessary requirements.
They are usually limited in number and are typically awarded to students with academic excellence and also based on household status.
After obtaining or being chosen as one of the recipients of a scholarship, a scholar student will be required to meet all the standards set by the sponsor.
It can be either maintaining a grade throughout the range of the school year you are a scholar to them. Or maybe you need to join some seminars that they had organized.
What is the CHESTER Entrepreneurship Scholarship?
The CHESTER Entrepreneurship Scholarship was established to support business-minded individuals to generate business while studying.
It gives assistance to students who are keen to learn things about entrepreneurship and more about setting up a business.
The CHESTER Entrepreneurship Scholarship is one of the most regarded scholarships that has helped many business-minded young individuals.
ELIGIBILITY REQUIREMENTS
If you are an undergraduate of any course and love to learn about entrepreneurship, then you might be considered for this scholarship.
This scholarship is open to anyone as long as you can meet the requirements and the deadline of application. You will be required to prepare an essay comprised of 500-1000 words that showcases all your skills and your desire to have this scholarship.
Please elaborate on all the things that motivate the entrepreneur in you. All the requirements must be submitted before or on April 30, 2020, and September 30, 2020.
Awarding of CHESTER Scholarship
CHESTER will grant one $2,500 scholarship to each chosen scholar decided by the selected judges. This scholarship will award four lucky recipients.
The recipients should contact the sponsor once they received a letter that confirmed that they are one of the hopeful scholars of CHESTER.
Find out more and apply here: Chester Scholarship
---
April 4th, 2013 by Jonathan Frankel
The Fountainhead Essay Contest
Deadline: April 26
Students around the world who are in 11th and 12th grade are able to enter The Fountainhead essay contest for the chance to win $10,000. To enter, students can choose one of three pre-determined topics based upon the novel The Fountainhead by Ayn Rand and write an essay between 800 and 1,600 words. There is not an application for this contest, however, along with an essay, individuals must submit a contact sheet with the following information by April 26th:
Name and address of applicant
Email address
Name and address of school
Topic selected
Current grade level
This contest is sponosored by the Ayn Rand Institute, and the following prizes will be awarded based upon the evaluation of the pre-determined judges:
First prize: $10,000
Second prize (5): $2,000
Third prize (10): $1,000
Finalists (45): $100
Semifinalists (175): $50
Students who would like more information on how to enter The Fountainhead essay contest can visit here.
Portrait of a serious student writing an essay photo courtesy of Shutterstock
---
January 19th, 2011 by admin

Ramapo College of New Jersey is a public, liberal arts college, founded in 1969 and rated by Kiplingers in 2010 as one of the "100 Best Values in Public Colleges."  With 5,660 students, including several hundred international students, Ramapo offers degrees in the arts, business, the humanities, the social sciences, and the sciences, as well as in professional studies programs such as nursing, social work and Teacher Education.

Scholarships available to international students include the Presidential Scholarship and the Provost Scholarship:

Presidential Scholarship (Full tuition waiver for four years): To be considered for the Presidential Scholarship, an international student must be in the top 10 percent of their high school class with SAT scores of at least 1300 in Critical Reading and Mathematics.    For more information, visit:  http://www.InternationalScholarships.com/Ramapo Presidential

Provost Scholarship ($10,000 per year for four years):  To be considered for the Provost Scholarship, an international student must be in the top 10 percent of their high school class with SAT scores of at least 1230 in Critical Reading and Mathematics.  For more information, visit:  http://www.InternationalScholarships.com/Ramapo Provost

To get an update when the next post comes out, subscribe to our blog.
---
December 16th, 2010 by admin

Zaragoza Logistics Center (ZLC) is a research institute established by the Government of Aragón in Spain in partnership with the Massachusetts Institute of Technology and the University of Zaragoza. The mission is to create in Zaragoza an international center of excellence for education and research in logistics and supply chain management that actively engages with industry and the public sector to develop and disseminate knowledge.

ZLC offers several different scholarships, including:

MIT-Zaragoza Eastern and Central Europe Scholarships for students from Eastern and Central Europe that want to study at ZLC;

MIT-Zaragoza African Supply Chain Professional Scholarship for students from Africa that want to study at ZLC;

MIT-Zaragoza Western & Northern European Logistics Scholarship for students from Western and Northern Europe that want to study at ZLC; and

MIT-Zaragoza Supporting Promising Professionals in Logistics and SCM for promising students anywhere in the world.

To learn more, you can click on any of the links above, or visit the Zaragoza site:  http://www.zlc.edu.es

Application deadline is April 15.

Click here to subscribe to the International Financial Aid Blog and get a notice when the next post comes out.
---
August 30th, 2010 by admin

IMD is one of the world's top-ranked business schools, located on the shores of Lake Geneva in Lausanne, Switzerland.  Truly global in scope, IMD has students from 98 different nationalities.  The application deadline for the two scholarships offered to students from China/Hong Kong is September 30.

Click the link below to learn more about the scholarship and how to apply:

http://www.internationalscholarships.com/IMD

IMD also offers scholarships to students from many other parts of the world, including developing countries.  Click the link above for more information.
---