March 15th, 2020 by Al C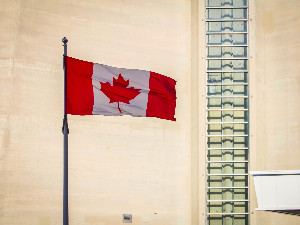 According to The Canadian Bureau for International Education, 572,415 international students studied in Canada in 2018. This represents a 154% increase in international students in Canada since 2010. Canada is now the 4th most popular destination for international students, behind the USA, the UK, and China.
Why is Canada such a popular destination for international students?
The high quality of the Canadian education system
Canada is one of the leading first-world countries known for its economic abundance and high standard of living. Because of this, their educational system gets great reviews and that's what international students are looking for. Canadian schools are equipped with the latest equipment and with proper resources required to get the best educational experience possible.
Canada has a reputation as a tolerant and non-discriminatory society
Canada is best known for being one of the most tolerant countries when it comes to skin color and nationality. This makes it a prime destination for international students who wish to avoid the risk of encountering racism or xenophobia.
Canada has a reputation as a safe country
The crime rate is minimal in Canada because of its strict security and adherence to the law. Canadians are also naturally peace and law-abiding citizens, making it a great country to study in. No need to worry about distractions and potential safety hazards because its authorities are working round the clock to provide and maintain a safe and secure place conducive for studying.
Talking about stats…
96% of international students recommend Canada as a study destination, while 60% of international students say that they plan to apply for permanent residence in Canada. This is one of the top reasons why they want to get education loans for international students in the country.
Who are the international students in Canada?
In terms of student numbers, the nationalities with the largest representation of students in Canada are China (with around 28% of the market) and India (with around 25% of the market). US students represent only around 3% of all international students in Canada.
Where are the international students in Canada studying?
Across Canada, the province with the largest number of international students is Ontario (48% of international students) with the next most populous provinces being British Columbia (24%) and Quebec (12%).
Funding for International Students in Canada
IEFA.org can connect international students with education loan providers where they can access loans without cosigners, collateral, or credit history. These are available to students from 190+ countries pursuing degrees in any academic field.
International student loans are made available to international and DACA students studying in the USA and Canada. Undergraduate and graduate students within two years of graduating are eligible.
These loans can be used for past, current, and future semesters, and you can use the funds to pay for expenses including tuition, accommodation, food, insurance, and books.
The Benefits of an International Student Loan in Canada
For this type of loan, you don't need a cosigner, collateral, or credit history
You can get an education loan with a fixed interest rate from $2,001 to $50,000 – making budgeting easier and stress-free
Students from over 190 countries can apply
10-year loans with no prepayment penalties
Interest-only payment period during school and 6-months post-graduation
Undergraduate and graduate students within two years of graduating are eligible
Loans are available to students attending one of the 300+ schools in the USA and Canada

How does the loan process work?
Check to see if your school and program are eligible.
Complete your application.
Receive a conditional offer after submitting your application.
Upload your requested documents and complete any further required paperwork.
Receive a final approval after all of your uploaded documents are verified.
Your school certifies your enrollment status with the loan provider. Once that is done, your funding is disbursed directly to your school on an agreed upon date.
How much will the loan cost?
Please note that every case is different, but here is an example for informative use only – this is not a guarantee of costs for your individual circumstances.
An international (non-US, non-Canadian) student studying a Master's-level program borrowing $10,000 USD would expect to repay $100.54 per month during their studies and for 6 months after graduation, and then $141.62 per month thereafter.
Find out more and apply for your International Student Loan in Canada today.
More on Loans That Do Not Require a Cosigner in the US and Canada
10 things you need to know about international student loans
---
November 2nd, 2019 by Al C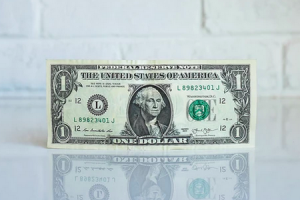 If you've researched all the available funding options for you as an international student in the US, and you are still in need of additional financing, your next place to look is an international student loan.
If, like many international students, you didn't realize that loans were even available for international students, here's a roundup of 10 things you need to know about international student loans and how to apply for them. We will also point you in the direction of additional useful resources and the loan comparison tool which you can find here.
10 things you need to know about international student loans
1) What are international student loans?
International Student Loans are specialized private education loans that are available for international students who are studying in the USA or Canada at approved colleges and universities. US students in the USA are able to apply for Federal student loans (provided by the US Government), but these are not available to international students.
In many cases, international students in the US have to apply with a qualified cosigner and should only apply for international student loans after exhausting all scholarships, personal funds, and other options. At select schools in the US and Canada there are loans without a cosigner available for select students to apply for.
2) Who is eligible to apply for international student loans

Students who are not US citizens or non-citizen permanent residents and who are attending an eligible US college or university. Loans are also available to international students in Canada (including US students) at select universities.
In most cases in the US, borrowers are required to have a credit-worthy cosigner who is a US citizen or permanent resident. However, there are loans available at select schools that do not require a cosigner, depending on your situation as the borrower.
Students who are not US citizens or permanent residents and who are attending schools outside the US/Canada are not currently eligible for an international student loan.
3) What are the types of loans available
Lenders only work with specific colleges and universities, and not every lender works with international students. This can make it difficult at times to find the right option for your situation.
International Student Loan has a helpful comparison tool which will show the options that are available to you depending on your circumstances – taking into account your course of study, duration of study, field of study and if you're studying at an approved US or Canadian college or university.
There are loans for students who have a US cosigner, and loans that do not require a co-signer that are available to students in select instances.

4) What international student loans can be used for
International student loans, like all private education loans, can be used for education-related expenses.
The main categories/items that an international student loan can cover are:
tuition
mandatory fees (costs specific to a school or university)
books and educational supplies/equipment
insurance
transportation (including airfare)
room and board
and other school-related expenses – can include food, personal expenses, leisure and communication
5) What is the maximum loan amount?
The maximum amount that you are able to take out in the form of an international student loan is the total cost of your education minus any other aid (like scholarships, grants, etc) received.
The total cost of your education will vary based on your school and the program's cost of attendance. After you apply and receive credit approval your school must certify the amount of the loan.
6) What about loans for non-US citizens or non-US-permanent residents studying outside the US?
Most international student loan options are only for non-US citizens studying inside the United States. However, we now have loan options at a few select universities for those who want to study in Canada!

7) What about cosigners?
A cosigner is required for many international student loan programs, but not all. If a cosigner is required they must be a US citizen or a US permanent resident, with good credit, who has lived in the US for the past two years. Non-US citizens or non-US permanent residents cannot act as a cosigner.
Although we are not able to assist with finding a cosigner, it is common to ask close friends or family members. If you do not have a cosigner you will want to explore lenders that do not require a cosigner.
8) How to apply for an international student loan
Before applying for a private student loan, you should know exactly how much you need to borrow. To do this, review the financial aid award letter sent to you by your school. Next, find a loan that meets your needs. You can use our Loan Comparison Tool to help you find a loan that suits you.
You will need to submit your application to the lender. Most international students studying in the United States are required to have a US co-signer. After you have completed your part of the student loan application, your co-signer will need to complete their part of the application.
After submission you will be sent documents relating to your loan application. Follow any instructions carefully, and ensure that you (and your cosigner) sign and return the documents in a timely manner.
When your lender has received and approved all of the documents the money is transferred directly to your school/university, and you will receive your loan proceeds from them once they have been applied to your student account.

9) How can you repay your international student loan?
The interest rate and repayment terms will depend on the loan option and lender you select. When selecting a lender you will need to review the terms or contact the lender directly with any specific questions. If you go with a lender that requires a cosigner the interest rate is calculated based on factors including your cosigner's creditworthiness.
If a lender does not require a cosigner the interest and repayment rates are established in a different way. For example, with MPOWER, the interest and repayment is determined based on other factors. While they do not require a credit score, they do need to review a detailed credit report to verify payment history and good standing.
10) What if I'm applying for an international student loan before being accepted?
It is possible to begin the loan application process prior to being accepted to your school, however, you will need to be accepted with your student visa to finalize the loan. The first step is to find a lender; see if one is available at your college or university.
We hope you've found these 10 things you need to know about international student loans useful for your plans to study in the USA.
For more information check out our posts on 5 international student loan terms you need to know and Student loan repayment explained.
---
June 14th, 2011 by admin

One positive by-product of a relatively weak ecomony is the continuing low interest rates for international student loans for study in the USA. Interest rates for loan programs offered by International Student Loan range from 2.25% APR to 9.11% APR with no origination fees. When you consider that there is no collateral required for a student loan, unlike a home or car loan, it is impressive that student loan programs can operate at such rates. Since student loans are often based on LIBOR, a low LIBOR is certainly helping the situation.

Lenders offered through the loan center on InternationalStudent.com also offer excellent rates, and you can compare and contrast them.  A quick search today showed current APRs beginning at 3.16%.

Private student loans are available for international students studying at approved schools in the United States.  All international students need a US co-signer.  The interest rate for each student is set by the loan underwriter based largely on the credit score and income history of the US co-signer, so a stronger co-signer can mean a lower rate. You can apply for up to the total cost of education, minus other aid received.

Check both options to figure out which works best for you and your school:

http://www.internationalstudentloan.com
http://www.internationalstudent.com/loans/

Subscribe to the International Financial Aid Blog to get an update for each new post.
---
May 6th, 2011 by admin

Are you a German scholar, or do you want to study or research in Germany for an extended period? The Alexander von Humboldt Foundation supports researchers and scholars that come to Germany from all around the world, and it supports German scholars and scientists that research and study around the world.  The Foundation has a variety of programs, and they have this to say about their selection criteria:

"If you would like to become a member of the Humboldt Family, only one thing counts: your own excellent performance. "

Humboldt Research Fellowship Program: With this massive program, the Foundation provides 200 awards each year.  The awards support scholars of all nationalities and disciplines, enabling them to carry out long-term research projects (6 to 12 months) in Germany.  Fellowships are awarded on the basis of scholarly achievement alone. PhD required, under 40, proficient in German or English, from any country in the world. This fellowship comes with a monthly stipend, travel costs, language training, and family allowances.

German Chancellor Fellowship Program: Under this program, the Foundation provides ten awards to US citizens, each for a one year stay in Germany for research or study. Its a post-graduate or professional award, providing a monthly stipend of 2,000 to 3,000 euro.  Application deadline is 31 October, and a bachelors degree is required.

You can see more about the Humboldt Research Fellowship Program and the German Chancellor Fellowship Program on InternationalScholarships.com.

Subscribe to out blog for an update when the next post comes out.
---
May 14th, 2010 by admin

International Student Loan has re-launched its website, with a new loan matching system, improved navigation and an updated design.  International students will now be matched to an appropriate loan product much more quickly, simplifying product selection and application.

Instead of requiring a student to navigate through the site to the appropriate loan product, now students can use the simple form to quickly find out if they are eligible to apply for a loan, and if so, what loan is appropriate. The new system will also allow International Student Loan to work more easily with multiple lenders, making sure that they can keep up with the rapidly changing market and deliver the best loan products to students.

The new site also has a cool new look – wider, with more images and a more current look. The content has been updated and added to, so students can get the information they need quickly.

For international students studying in the USA, and for US students studying overseas, the financing options are more limited than for domestic study.  Through International Student Loan, students can apply for up to the total cost of education, minus any other aid received.  A US co-signer is required for all international students and most US students.

Check out the new site: http://www.InternationalStudentLoan.com

About InternationalStudentLoan.com: InternationalStudentLoan.com is owned and operated by Envisage International Corporation and headquartered in Neptune Beach, Florida. As a NAFSA Global Partner and with an A+ Reliability Rating from the Better Business Bureau, InternationalStudentLoan.com has been helping students from all over the world achieve their goals of international education since 1998, and has become the leading destination for international education financing.

Click here to subscribe to our blog and get an update when the next post comes out.
---