August 23rd, 2013 by Jennifer Frankel
Students who are interested in studying internationally have a lot of decisions to make before they can begin planning. The most important of these decisions is, obviously, what country to study in. A number of factors go into this decision, including area of study and any language barriers that might arise, but one extremely important factor is the issue of cost. As an international student on a budget, you must be very aware of costs such as tuition fees and living expenses in the country in which you are studying.
We will be doing a series on the most expensive places for international students to study, beginning with number one: Australia. According to a recent study by HSBC Bank which compared the combined cost of university fees and living expenses in major countries, Australia is the world's most expensive country for international students to study. The typical annual cost for international students is $38,516 in Australia, $35,706 in the United States, $30,325 in the United Kingdom, and $26,011 in Canada—all of which are main competitors in international education. Read the rest of this entry »
---
August 16th, 2013 by Jennifer Frankel

As an international student in the US, chances are you have to worry more about funding your education in the US than your domestic peers do. Because international students do not qualify for federal loans and often have to pay out of state tuition at state colleges, they generally end up paying more for their education than US students.

This infographic seeks to help international students explore their options when it comes to funding their education in the US. Renata and Cristian are both international students, one at a private university, the other at a community college. Like 63% of international students, each primarily rely on personal and family support to pay for their education. However, when something comes up, they both have to find different ways to support themselves.

We hope that this infographic will prove helpful to you as you learn about your different funding options. With the right combination of financial aid, we are certain that you will be able to afford your US education.
Click the infographic above to zoom in.
Interested in applying for international student loans? Find your loans now.
---
July 31st, 2013 by Jennifer Frankel
If you are going to be studying overseas for the new school year, you are probably getting ready for your upcoming transcontinental flight. With many new airline regulations and low budget carriers, you may find that you are coming out of pocket on additional perks that you never considered you had to pay. We've compiled a list of the top 5 ways to save money when flying internationally.
Shop around. The price of similar flights can vary dramatically between airlines; make sure that you research the prices on as many carriers as possible before purchasing your tickets. You can do this by searching each airline's website individually, or by utilizing travel sites such as Orbitz, Travelocity, or Kayak. You can also shop around at different airports; the airport closest to your house might not offer the lowest airfare prices, and the difference in price may more than make up for the cost of any additional transportation you need to get to a slightly further airport.
Know when to buy. Timing is everything when it comes to purchasing airline tickets. Airline rates change daily—sometimes hourly—and it can be hard to know when you should buy. Luckily for you, there are trends in airline prices that you can take advantage of. Generally speaking, fares are highest from eight to ten weeks and two to three weeks in advance. Try to purchase your tickets around four to six weeks before you plan to travel. You should also try to avoid shopping for tickets on the weekends; airlines generally announce sales in the middle of the week, so keep an eye out for good deals on Tuesdays, Wednesdays, and Thursdays.
Know when to fly. The time of year, day of the week, and the time of day all affect the cost of your airline ticket. Flying at the perfect time can actually save you hundreds of dollars. Many destinations have a high season, with elevated visitation and expensive airfare, and a low season, with more moderate visitation and cheaper airfare. Most experts advise travelers to try to book flights for the time period between the two seasons—the shoulder season—when the weather is still nice and the price of tickets has begun to come down. However, as an international student, you don't have the luxury of a lot of leeway when it comes to the time of your travels; you're pretty much dictated by the timing of your program. You can, however, choose which day and what time you want to fly out. Tuesday, Wednesday, and Saturday are generally the cheapest days of the week to fly, and you might consider purchasing a ticket for a red-eye flight. These flights take off and land in the early hours of the morning, and are significantly discounted because of the inconvenient time.
Be aware of baggage fees. More and more airlines are increasing the cost of baggage fees. To avoid these costs, try booking flights with airlines that allow one or two bags free of charge, such as JetBlue or Southwest. If you do have to pay a baggage fee, make sure you don't pay more than you need to by making sure that your bag meets the size and weight requirements set by the airline. This way, you can avoid overweight and oversized luggage fees. Additionally, try fitting as much as you can into your carry-on luggage (as long as it doesn't exceed the weight and size limit).
Research any other fees. When shopping for airline tickets, remember that the first price you see may not be the price you will end up paying. Often you will find that there are a number of taxes and fees that are not reflected in this initial price, so you need to look for any additional charges when you're researching airfare. Some of these taxes and fees are mandatory and are tacked on to the price of every ticket. However, airlines are not always upfront about these additional costs.
>> Read more about budget saving tips
---
July 12th, 2013 by Jennifer Frankel
When moving to another country for a semester or year there are always unexpected expenses that arise, but the most important element to studying abroad is knowing where you will be living. The cost of housing while you are abroad will depend on the type of residence you choose and what your available budget is after paying for airfare and your  program. When studying abroad one of the most expensive costs can be where you live, so make sure you consider your options and do the budgeting for overseas housing. Normally you have the option to live with a host family, live in student housing, or find your own apartment. In order to appropriately budget for your housing expenses it is important to consider all the possible costs. Here's a quick guide to help you consider the expenses that come with each option:
Living with a host family
Often times if you choose to live with a host family, it is organized through your study abroad program. If it is organized through the program then you are usually expected to pay this before you arrive as part of the program's cost of attendance. Taking care of this before you arrive means that you will not have to worry about paying rent on a monthly basis. Generally living with a host family also means that you will be provided with a room and meals. Because you will be receiving meals on a daily basis, buying your own groceries is not an expense that you will need to consider. Normally, families will provide you with breakfast, lunch, and dinner, but any type of snack or special food outside of this will be paid out of your own pocket.
Living in student housing
Living in student housing is similar to living with a host family since you generally pay the amount upfront so monthly rent is not a concern. Student housing can differ from university to university so it is important to find out what type of residence they offer. There are some facilities that provide students with a kitchen and others that do not. Normally housing that does not have kitchens provide access to a campus dining hall. If you are living in student housing without a kitchen your food budget will depend on whether you have the option to purchase a meal plan or pay on a day to day basis. If you have a kitchen then groceries will be an expense. For those who are not quite ready to be chefs in the kitchen, will have to budget for eating out which often times is more expensive.
Finding your own apartment
If your program does not provide either a family stay or residence hall, or if you just prefer to live on your own, moving into a privately owned apartment always comes with more expenses. In some countries, such as Spain, it is common that apartments come furnished. However, in the U.S. this is not the case and apartments that come furnished tend to be quite expensive. It is important to do some research on this, in order to know whether furnishing your apartment with a bed, a desk, etc. will be part of your expenses. Another essential thing to consider is that you budget enough money to be able to pay the first month's rent and a deposit, which is usually the same amount as the rent. Other expenses can include monthly or bimonthly bills for internet, water, gas, and electric.
>> Want to learn more about apartment costs? Check out Costs to Consider When Changing Apartments
---
June 26th, 2013 by Jennifer Frankel

A recent New York Times article announced, "many public institutions that used to get most of their financing from state governments now rely on tuition for more than half their budgets." It comes as no surprise then that with international students paying out of state tuition – which is higher than the in-state tuition – along with international student fees, that colleges are turning to international students to not only diversify their student body but to also help bridge the funding gap. With that being said, however, there are still schools providing financial aid to international students that show their hard work, dedication, and capability to rise above the challenge.

The U.S. News Report comes out with the list of top 10 schools providing financial aid to international students. This can be quite helpful as studying abroad can be expensive between, travel and tuition, student fees and programming – and after all said and done, the majority of international students are not eligible for federal financial aid programs.

Here are the top 10 schools providing financial aid to international students according to this 2011-2012 report:
| | | | |
| --- | --- | --- | --- |
| School | State | Average aid awarded to international undergraduates | Number of international undergraduates who received aid |
| Yale University | CT | $53,255 | 350 |
| Skidmore College | NY | $52,967 | 64 |
| Harvard University | MA | $51,865 | 504 |
| Amherst College | MA | $50,990 | 141 |
| Trinity College | CT | $50,854 | 139 |
| Williams College | MA | $50,591 | 127 |
| Dartmouth College | NH | $48,977 | 251 |
| University of Chicago | IL | $48,907 | 58 |
| Bates College | ME | $48,888 | 76 |
| Duke University | NC | $48,391 | 134 |
According to this list, you'll notice a lot of big name universities and colleges – and most are located in the Northeast in the United States. While applications can be competitive, and financial aid even more so, having an outstanding college application with strong test scores and high school stats can provide you with the opportunity to stand out among the rest.
---
June 21st, 2013 by Jennifer Frankel
The new school year is right around the corner and we want to help you save money! One expense you will run into during the first few weeks of the new semester will be buying books for your classes. It's amazing how quickly you can spend thousands of dollars just on books for one semester. If you pre-plan, think ahead, and do your research, this could end up saving you thousands of dollars. Check out these 10 tips on how to save money on books for college:
Find out what books you need early. You are all geared up for the new school year, and you know what classes you are going to take. Check online and in your syllabus to see whether your professor has listed the required books for the semester. Be sure to check that the books listed are for your semester – and not the one prior – to make sure you don't buy the wrong book or the wrong edition.
Avoid your school's bookstore. It's common fact that the bookstore on campus does not offer the best available rate. While the convenience is appealing, often times there are other stores that will offer their books at a fraction of the cost.
Buy used. Brand new books can be appealing, but the sticker price isn't! If you buy a used book – whether online or in the store – you'll find that books are much more affordable. And really, who cares? You are going to use it for one semester, and likely mark all over it. Many times you can find a version that looks new, but without the price of a new book.
Buy online. If you have done your homework and already know what books you need, buying online may very well be the best option. Be sure to find out the complete costs that includes any shipping or handling costs. Websites like Amazon, eBay, Chegg, and AbeBooks can help you find the best deal. You can also find it comparison tools that help you find the cheapest textbooks.
Don't buy, rent. That's right, now you can rent your textbooks instead of buying it. As with buying online, make sure that you check the shipping charges to make sure you are getting the best available prices. ValoreBooks, Barnes & Noble's, and BookRenter are just a few resources that do this.
What about the library? Depending on the classes you are taking, it's not impossible to find the books you need at the local library. While they do have a due date and you'll have to make sure they stay in mint condition, this can be a great place to turn to save some extra $$$.
Free books online. That's right, with the World Wide Web you can now find free books right online. Flat World Knowledge allows students to have access to a complete catalog for a low fee – or none at all.
Reduce, reuse and recycle books. While many courses may want you to purchase the newest version, there may not be a whole lot of difference between the different editions. We recommend contacting your professor to see whether an older edition will work for your class.
Sharing. This may not be the easiest thing to do, but you can form study groups and share the books you are using. Be aware that this may mean going out of your way to study as a group, but it also means splitting the costs.
Sell books when you are done. When classes end, many students want to put their class out of their mind. With that, goes the textbooks. Other people like to keep their books as a reference or memento. Keep in mind that the best time to sell a book is right after your class ends to ensure that you don't have an out-of-date edition as that will reduce the amount of money you'll get for your books. You can sell them online, use Craigslist or social media to give them to a friend, or sell it back to stores in your town. Be sure to check around to get the best price.
---
June 12th, 2013 by Jennifer Frankel
Want to fund your studies overseas, but need help doing it? A recent trend has emerged – have you heard of crowdfunding? Crowdfunding allows individuals to raise money by asking people to invest in your trip or project. Over the last couple of years, websites have been popping up that are designed to gather small amounts of money from investors, and then pool a sufficient amount of money to finance a particular project.
Attention to crowdfunding has now made its way into the realm of international education. Colleges and universities, especially study abroad programs, are evaluating these fundraising websites as a means to help students fund their travels overseas.
The idea. Students create their own campaigns or websites that discusses the purpose of their trip and the total amount of money they are looking to raise.
Sharing. Next, students share their page through their social media outlets such as Facebook, Twitter, email, blogs, etc.
Affording. Depending on the site, students may be able to keep all contributions even if they don't meet their goal, other sites require a certain level of money raised in order to keep the funds, while still others will require you to meet the complete goal otherwise no funds are gathered.
If you are interested in checking this out as an alternative way of funding your education, check out these sites along with a short bio about them:
Be sure to do your research if you plan to get involved. Most of these crowdfunding sites do charge a fee so it's important to compare and find the best crowdfunding platform for you!
---
May 31st, 2013 by Jennifer Frankel
Funding college can be expensive, especially if you have to pay for your education overseas. Most students rely on their own personal savings and get help from family members, however this many not necessarily be enough to cover all of your costs. With most degree programs taking four years, and sometimes even longer, getting an international education can certainly add up. If you are looking to get financial aid for your education overseas, we recommended looking at the following sources:
– Institutional Help – Many colleges and universities offer some sort of financial assistance to their international students. While some schools offer more than others, get in touch with your international student advisor to see what's available, how competitive it can be, and whether you can rely on it. You will also want to find out when you need to apply and be sure to write down any deadlines in your calendar to make sure you don't miss any deadlines.
– Private Scholarships & Grants – Universities aren't the only organization that provides financial assistance to international students. Home country governments, host country governments, non-profit organizations, and international companies do support studying abroad through scholarships, grants, and other awards. Be sure to do your research to find out which awards are available so that you can apply and increase your likelihood of winning awards.
– Work in the US – Many visas have restrictions on the type of work you can do and in what capacity you can do it. Many schools do have openings for part-time employment opportunities that are available to international students. To find out what's available, check out your school's current openings and make sure that you are eligible. Remember, payment is minimal and should be expected to cover only ancillary expenses.
– International Student Loans – International students can apply for an international student loan as long as they have a US cosigner. This cosigner must be a US citizen or US permanent resident with good credit and who has lived in the US for a minimum of two years. If international students have a cosigner, they can apply for the total cost of their education minus any other financial aid they've received.
---
May 10th, 2013 by Jennifer Frankel
When it comes to paying for tuition, international students must plan ahead and make sure that they do their research to keep their expenses low. Many banks – whether it's in your home country or in your host country – will charge a wire transfer fee, which can add up especially if your money goes through intermediary banks as it makes its way to your school. Because of this, we've created tips for international students wiring tuition:
Find A University-Approved Wire Service
Many US colleges and universities work with a particular few wire services which are designed to help students send substantial amounts of money to the host country. These schools most often times do their research to ensure that they are legitimate and that the money is safe. Contact your bursar or accounting office to find out which companies your school works with. You will also need to find out the banking information from your school if they agree to accept direct wire transfers.
Confirm the Tuition Deadline
International students wiring tuition will need to first confirm the deadline in which the money must be fully received and paid. Depending on the school, you may be required to pay one semester's (or in some cases, more) tuition and any on-campus room and board fees. While in theory a wire transfer should be immediate, it is not uncommon to find that there are frequent delays with the process. If the money arrives past the specified deadline, this may require you to pay additional late fees. Because of this, we recommend that you do the wire transfer weeks in advance of the deadline to ensure that you have adequate time in case of delays.
Wire Money Directly to the University or College
Many banks charge a fee to do a wire transfer, and this can be deducted from the overall money that is being wired. A $15 USD wire transfer fee by each bank can result in inadequate funds by the time the money is received by your school. Be sure to ask your country's bank if there are any additional fees associated with the transaction. International students wiring tuition should see whether university will accept the money directly. Often times there may be no fee, or a minor fee, associated with the wire transfer. If you will be sending the money to a US bank, be sure to find out if there is a fee charged by that bank – and if there will be any intermediary banks involved who will be charging a fee as well.
These and other tips for international students wiring tuition can be found here at our IEFA.org blog. Share with us your experience of paying for tuition, what issues you faced, and how you overcame it.
---
March 28th, 2013 by Bryanna Davis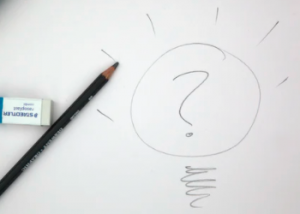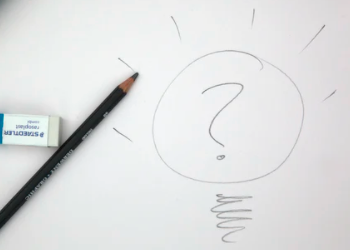 Students going to college in the United States may be partly paying their way student loans, using them for everything from tuition and room and board to books and supplies. But the exact time for student loan disbursement, as important as it is, can be hard to pin down. So when are student loans disbursed?
Generally speaking, student loan disbursement is split between a school's two semesters (or four quarters, three trimesters, etc.). This means that your $2,000 yearly loan won't give you that full amount right away in the fall; you'll get $1,000 for fall semester and $1,000 for spring semester. This splitting of the disbursement by semester is usually not a problem since tuition and fees are charged by semester as well – meaning you won't be left with a huge bill to cover in the fall and only half of your yearly loan amount to help cover it.
When are student loans disbursed within each semester, though? The answer to that question is a little less definite because student loan disbursement ultimately depends on each school's financial aid office and its specific policies. The loans usually show up in a student's account sometime between the start of classes and the tuition payment due date. Before the funds actually show up, they will often be listed as "pending" so you can get a clear picture of what your financial situation will look like once the loan comes through.
There are some reasons that your student loan disbursement may be delayed, however. A delayed disbursement may be due to a failure to meet minimum enrollment or GPA standards, an unpaid fee from a previous semester which must first be settled, or various other factors. If you think your disbursement should have come through already, contact your financial aid office to see if there are any other snags like these you need to address.
So when are student loans disbursed? It's not an exact science, but they come through in halves toward the beginning of each semester. If you're waiting on student loans for immediate needs like housing or food, get in touch with your school to find out exactly when you'll be getting them.
---