---
February 18th, 2019 by IEFA

International Student Taxes – International students in the United States are required to file a tax return every year. The deadline in 2019 is April 15th.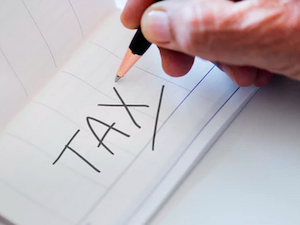 All students and their dependents must file a form 8843 (one form per person).
If you have received any income in the last calendar year then you will most likely Form 1040NR-EZ also.
How to file your taxes as an International Student
There are a number of ways that you can submit these forms:
You can do it yourself because the forms are all available online from the IRS. This means you can print them off, complete them for each family member and submit them directly to the IRS directly for processing.
Do it yourself (with help). InternationalStudent.com has created an online IRS Form 8843 Wizard that pre-populates the Form 8843 automatically for you. You can enter all your details into the web form for them to pre-populate Form 8843 with all your details. Just check it over, sign and date it and send it to the IRS for processing.
Or you can seek Expert Tax Advice. InternationalStudent.com has partnered with Sprintax who provide expert tax advice and assistance (for a fee). You can contact them directly for assistance or advice. This is especially helpful for more complicated tax returns.
Filing your taxes is not optional.
Every international student and their dependents (including spouses and children of all ages) must file their tax if they were in the US during the previous calendar year.
Although it may seem difficult to file your tax return, there are a number of resources to help you comply with the law and your visa regulations.
Find out more at our partner site: InternationalStudent.com
And as always there's much more International Financial Aid and College Scholarships information at iefa.org and on the blog. And you can contact us or check out our partners for further information.
Other Interesting Posts:
---