---
February 27th, 2014 by Bryanna Davis
The Malaysia International Scholarship (MIS)
Deadline: March 31st
The Malaysia International Scholarship (MIS) is a postgraduate and postdoctoral scholarship intended to draw talented international students to Malaysia in order to study a number of prioritized disciplines at one of the well-established public or private universities in the country.
Each Malaysia International Scholarship consists of:
•Airfare to Malaysia
•A tuition waiver
•A monthly spending allowance
•An annual grant for books/domestic travel
•Medical/health insurance
•An installation and termination grant
•A thesis allowance
•A visa (assuming all other student visa requirements are adequately met—the offer of the MIS does not in itself guarantee a visa)
There are a number of criteria an international student must meet in order to be eligible for the MIS. Applicants for the MIS must:
• Be no more than 40 years of age for postgraduate applicants, or 45 years of age for postdoctoral applicants
•(Postgraduate) have obtained either a minimum of Second Class Upper (Honours) or a CGPA of 3.5/4.0 at the Bachelor's Degree level (for Master's Degree applicants), and a CGPA of 3.5/4.0 at the Master's Degree level for Phd applicants
•(Postdoctoral) be prepared to be assessed based on the number of books produced, submissions to refereed/non refereed journals, overall portfolio, patent copyrights, reputation as a researcher, and possession of knowledge related to the research that is to be carried out
•Have taken an English Language Proficiency Test not more than two years before the date of application, scoring at least:
◦IELTS Academic Test/6.5
◦TOEFL (paper)/580
◦TOEFL (computer)/230
◦TOEFL (internet)/92
•Be certified to be in excellent health/condition by a certified medical professional
•Have written a proposal in one of the prioritized fields of study (to be listed, below) that shows a potential contribution to advancing technology and human well-being
•Have applied for and gained admission to postgraduate or postdoctoral studies in Malaysia (conditional letters of offer are accepted at time of application)
Prioritized Fields of Study:
1. Science and Engineering
2.Agriculture and Fisheries
3.Economics and Islamic Finance
4.Information and Communications Technology
5.Biotechnology
6.Biosecurity and Food Safety
7.Infrastructure and Utility
8.Environmental Studies
9.Health (not including nursing, medicine, or clinical pharmacy)
How To Apply:
All applications are accepted from January 1st through March 31st online through the Malaysian Ministry of Education's website. To find more on this scholarship visit here.
---
February 21st, 2014 by Bryanna Davis
IGlobal University Academic Merit Scholarship
Deadline: Rolling
International students from around the world who plan on studying at the IGlobal University are able to apply for the IGlobal University Academic Merit Scholarship on a rolling basis. To apply, students must submit a 500 word essay that describes their past, present and future goals. Along with listing these goals, international students must also explain how these goals have and will aid others in life-long learning.
Only students who plan on studying at IGlobal University are eligible to apply for this scholarship. One hundred students will receive this scholarship and award amounts will be contingent on the applicant's undergraduate or high school GPA.
The award amounts are as follow:
3.0 GPA: 5% of tuition
3.3 GPA: 10% of tuition
3.5 GPA: 15% of tuition
3.7 GPA: 20% of tuition
If you would like to learn more about the IGlobal University Academic Merit Scholarship, if you're eligible and how to apply, please visit here for more information.
---
February 13th, 2014 by Bryanna Davis
The Gaeilge Scholarship for Irish Students
Deadline: March
If you're an Irish citizen and want to study at the Adelaide Institute of Business and Technology (AIBT) as an international student, you have a chance to win a scholarship up to $7,000. Adelaide Institute of Business and Technology is located in Australia and has three programs available to their students: management, business and marketing. Each of these courses also include free classes in other subjects to assist students who want to continue their education.
The Gaeilge Scholarship for international students from Ireland will cover 50% of the total student fees at AIBT. Applicants must be eligible for a student visa through the Australian Department of Immigration and Border Protection and meet the AIBT entry requirements. To remain eligible for this scholarship students must meet academic and attendance performance targets.
If you are an Irish citizen and would like to study at AIBT, get more information on this scholarship here.
---
February 6th, 2014 by Bryanna Davis
KIC InnoEnergy Challenge
Deadline: April 30
If you want a two year scholarship for your graduate studies, make sure you check out the KIC InnoEnergy Challenge. This scholarship is open to individuals from around the world with a bachelor's degree from a European university who are pursuing an electrical, chemical, mechanical or energy engineering degree. These students must also be accepted and enroll in one of the KIC InnoEnergy Master School programmes to be eligible for this scholarship.
The winner of this challenge will receive a scholarship for €750 per month for two years along with a trip to Barcelona in July to attend the KIC InnoEnergy Master School info session and prize ceremony. Eligible individuals can enter this challenge through the following steps:
1. Register - start at the link below
2. Take the sustainable energy quiz
3. Solve the sustainable energy case based upon an upcoming energy problem
4. Apply to a KIC InnoEnergy Master School Programme
You can find more on the KIC InnoEnergy Challenge and how to apply here.
---
February 3rd, 2014 by Jennifer Frankel
When it comes to finding an international scholarship, you'll notice that there are a lot of options out there. You can find scholarships on merit or need. You can find scholarships based on where you are from or where you are going. You can find scholarships based on hobbies, the arts, sports, academics – the list goes on and on.
International scholarships are competitive, because many students are looking for ways to get funding that they don't have to pay back. To stand out from the pool of applicants, we recommend focusing your efforts on applying to scholarships that are looking for someone just like you.
So how do we do that? The first step is to take an introspective look at yourself and find out what you like, what your good at, and what makes you – well – you!
Here are 8 questions to ask yourself to find an international scholarship:
What are your interests?
What are you good at?
What are your skills?
Where are you from?
Do you have economic hardship?
How are your academics?
What school are you going to attend?
What will you study?
Once you find out what makes you a unique candidate, then it is time to begin the hunt for scholarships. Use our scholarship search tool to find awards that matches your unique talents, skills, and interests. This also makes it much easier to apply for these awards because you've already demonstrated your passion whether it's through previous awards or experiences.
Want to know about other tip and tricks for submitting a scholarship application? Check out our other relevant blogs to help you on your way!
---
February 1st, 2014 by Bryanna Davis
Season 3 Lights, Camera, Action Video Scholarship Contest
Deadline: April 21
It's time to let your creativity help fund your education! The Season 3 Lights, Camera, action Video Scholarship Contest is open to international students around the world. GotChosen will award three individuals the following:
• Grand Prize: $2500
• 2 Runner-ups: $250
To apply for this award you must create your own video, upload it to YouTube, then have your friends and family vote for you. Participants can choose to enter their video into one of the following five categories:
Doing Good: reveal who has inspired you to change the world
Let Me Dance: show them your best dance moves
The Downfall of Internet Privacy: tell how you see the general invasion of privacy on the internet
Sports: capture the greatest sports moment of you or your friends
Fake Commercial: make up a commercial for a fake movie or TV show
Participants must be at least 18 years of age and submit an original video.
If you think you have a great video idea, you can visit here and find out further details on how to enter the Season 3 Lights, Camera, Action Video Scholarship Contest.
---
January 27th, 2014 by Jennifer Frankel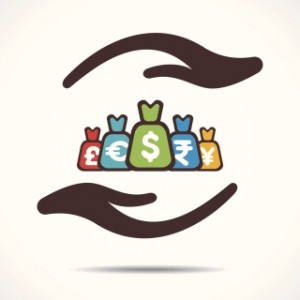 Our partner, International Student Loan, will be hosting a free discussion to help you can get an international scholarship. Mark your calendars for this Thursday, January 30th at 10:30 am EST for a free webinar – full, now closed! where you'll learn:
Where to look for scholarships
How to make your application stand out
Best practices to keep organized
Not only will you get to learn about important scholarship topics, but you'll also have the chance to hear from three financial aid experts. With their background, you'll have the chance to see what award administrators are looking for and how to put together an application that sets you a part from the thousands of other applicants.
This 30-minute long discussion on how to get an international scholarship will also give you the opportunity to ask your questions live! Experts will be able to give you the insight you've been longing for!
Space is limited so be sure to register now before the webinar fills up. Register now – full now closed! before it's too late.
International Student Loan will be providing free webinars throughout the year so be sure to check them out on Facebook, Twitter and Google+ to be the first to register.
---
January 25th, 2014 by Jennifer Frankel
Did you know that a number of international students study in the US with a full athletic scholarship? Do you have what it takes to get a sports scholarship to study at a US college or university? If you excel at tennis, basketball, soccer (or football, depending on where you are from), American football, rugby, golf, or any other mainstream sport – then you might have what it takes!
Recruiting Services
There are a number of athletic recruiting services worldwide whose job it is to find athletes to study in the US. Depending on the recruiter, they may cover all sports and divisions – or just a few. Often times, these recruiting agencies are made up of former college players and coaches to assess your level of skill.
Why Get An International Student Athletic Scholarship?
A good number of international students get offered excellent financial aid packages for their outstanding performance. Not only will you get a chance to represent your school in competitions, but you'll also have the chance to get financial help to fund your studies in the USA. After graduation, you may get recruited to play the sport you love professionally.
US Universities and Colleges and their Relationship with Sports
Most US universities and large colleges have an active on-campus presence, which in some schools center around sports. The institutions typically offer a wide range of sports and participate in a number of competitions. Depending on the division and school, often times the media covers college sports – and thus it is a way for the school to get their brand out there and attact new students to their school.
Minimum Requirements
Most athletic scholarships are awarded to those students completing their undergraduate degree, and the majority of students come right after completing high school. To increase your likelihood, be sure to start the application as early as one year prior to graduation. To be eligible to play for a US college or university team, you must be between the ages of 18 and 24 years old or no further than 6 semesters into your undergraduate degree.
Academics and Athletics Go Hand In Hand
To be awarded an athletic scholarship, you must be accepted into the university or college which means you'll need to take the SAT/ACT and the TOEFL/IELTS. The coach will be the one to offer the scholarship, and he or she will evaluate not only your athletic ability, but also your academic abilities. Many schools require you to maintain a certain Grade Point Average to continue to play on the team – so it's important to have excellent academics to go along with your athletics.
Interested in learning more about the various scholarships out there? Check out other scholarship blogs to help fund your education in the USA.
---
January 23rd, 2014 by Bryanna Davis
Hodgson LLM Scholarship
Deadline: July 1
If you're a law student and need help funding your tuition, the Hodgson LLM scholarship is available for two individuals to have all tuition fees paid along with an additional £6,000 towards living expenses.
According to the scholarship eligibility details, applicants for this scholarship must be a non-EU international student and demonstrate the following:
Academic excellence
Evidence of an interest in legal and public service which may benefit the Liverpool City Region
Potential and ambition for future leadership, evidenced by relevant work experience or equivalent
That they are not otherwise able to undertake a postgraduate degree at either institution
Potential to use their studies and experience in the UK to benefit themselves, the Liverpool City Region and their country of origin
Capacity to contribute to the Scholarship aims through making connections with the legal community in Liverpool and its region whilst pursuing their studies in Liverpool and maintaining those relationships after completion of their studies.
Eligible individuals must submit the application form along with a 2,000 or less word essay that explains why they would like to study their law degree in Liverpool along with their aspirations for the future.
If interested, you can find more information on the Hodgson LLM Scholarship here.
---
January 19th, 2014 by Jennifer Frankel
Most scholarships require that you include a personal statement with your application. They want to know more about you on a personal level and see what makes you stand out. They want to feel like you are not just words on paper, but that you are a well-meaning, interesting, and deserving human being! So how do you do that? What's the secret? Here are 10 tips on how you can make an impression with your personal statement:
Provide them with insight into your character. Think about yourself, what makes you tick, and highlight some of your best qualities. This includes your traits and triumphs!
Consider the goals of the scholarship you are applying to. Many organizations who give out scholarships have a purpose and a mission. Get to know the organization and what they are trying to accomplish. Then, take an introspective look and see how your goals align.
Make sure you understand the prompt – that is, if there is one. If you are suppose to write your personal statement based on a prompt, be sure that you clearly understand what it is asking. Have someone else read it and talk it over with them.
Clearly define a structure to your statement. Your personal statement should have a beginning, middle and end. They want to see that you put thought into your personal statement, and that you tell a story that cohesively flows!
Keep your statement simple. Depending on the award, you may be limited to a number of words – and it's almost impossible to tell them everything you'd like to in that short amount of space! So, instead of trying to say everything, be simple, direct, and write your letter in a thoughtful and intellectual manner.
Don't try to overuse big words. Sometimes we get caught up in making a big impression that we overdo it. Don't worry about trying to show them that you can use big words – write your personal statement as you would talk to a professor.
Be specific – give examples! Remember the old saying, "show, don't tell"? The same thing applies here. Make sure to give concrete, relevant examples that convey your points.
Find a central theme or idea. To bring your story together, finding a theme or idea can help bring your story together and make it even more powerful.
Edit, edit – wait – and then edit again. Once your done writing your personal statement, be sure to review it for grammar, flow, vocabulary and syntax. Read the prompt again and make sure it's answering the question. Wait a few days, then read and edit again. That way you'll catch any of the small mistakes you may have missed.
Get help. It's important to get your friends, family, or faculty (international student advisors, professors, career centers, etc.) to read over your personal statement and prompt to give you feedback.
Want to know about other tip and tricks for submitting a scholarship application? Check out our other relevant blogs to help you on your way!
---