August 23rd, 2021 by Al C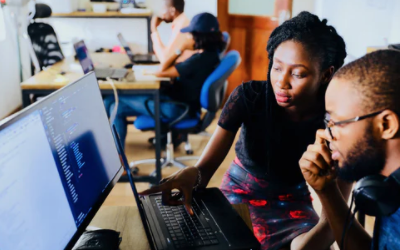 The cost of international education can be a difficult thing to bear for many people and their families without financial assistance. But what about international students who come from outside the United States? International financial aid is available, but it may not be presented in the same way for international students as it is for domestic students
Here are some important aspects of financial aid that international students wishing to study abroad should know about before applying – fees, how to apply and more!
Financial Aid is available for international students
Many international students are hesitant to apply to study abroad because they don't have many financial resources and expect it to be unaffordable. However, not all expenses are born by the student – there are many financial aid options for international students including scholarships or a student loan.
In the U.S. international students may not be eligible for Federal student aid, but funding such as scholarships are available for a wide variety of fields of study. Some of them may require you to commit to certain countries or regions.
If you're looking for a scholarship that does not restrict your study choices, there are also scholarships offered by individual states as well as federal scholarships.
How to apply for financial aid as an international student
Applying for financial aid as an international student depends on various factors, but most importantly the source of the funding.
If you're applying through your school's financial aid office, you'll need to fill out the appropriate paperwork. This is the most common way for international students to apply.
If you're applying directly through a federal or state agency, however, it may be necessary to go in person to their specific offices – sometimes even abroad!
And if you're applying through a private or independent scholarship provider, you may need to apply directly through their website – there's no standard application.
This is all part of the reason why it's so important that international students start planning for financing early!
What you need to know about financial aid before applying
Before you apply, make sure you know the following:
– Whether or not your school offers scholarships specifically for international students. If not, ask if they partner with any external scholarship providers that do!
– Your total cost of attendance. This includes tuition as well as fees and more; it's important to remember that just because tuition is cheaper doesn't mean that it's less expensive for international students once you factor in all of the other costs associated with attending that school.
– Any terms or conditions associated with the funding, such as maintaining a certain GPA, enrolment status or, if applicable, repayment terms.
– Any restrictions associated with the funding, such as specific majors or areas of study or even countries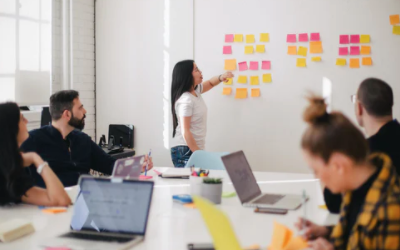 While applying for financial aid can be a lot of work, and the logistics may seem frustrating, it's important to remember that this is all part of the application process. The more you know about how much money you're going to need, your options for getting it and the requirements associated with both funding sources and financial aid before committing to a program, the easier everything else will be.
Funding sources
There are many different sources of funding including:
The school or university you are attending
Official government programs in your destination country
Official government programs in your home country
Private sponsors
Loans
Study and work programs
Graduate opportunities that are funded
The cost of your higher education
When it comes to studying abroad, the price of tuition and other fees can add up quickly. You should also keep in mind that the cost of living in your host country could in fact be much higher compared to what you're used to.
What can you do?
There are many ways for you to finance your study abroad program, so don't get discouraged! Start saving early and keep track of where your money comes from throughout the entire process. This will help you keep a clear idea of what you have left to go, and how long it's going to take you get there.
Students with undergraduate degrees can usually apply for fellowships, research grants or internships. They can also look into any available student loans, scholarships offered by their home country or even participating in the Erasmus+ program.
Graduate students may find it easier to get sponsorship or funded courses that include teaching or research.
The most important thing is to do your research to make sure you know about all the costs you can expect to encounter and all the funding possibilities out there.
Working while studying abroad
Even if you're planning to only study abroad for a short period of time, it may be possible to find a part-time job in your host country to help support yourself financially. It'll require some planning, but having at least one source of income can make things easier.
If you're considering working abroad then make sure that your student visa allows this.
Get help from your school's financial aid office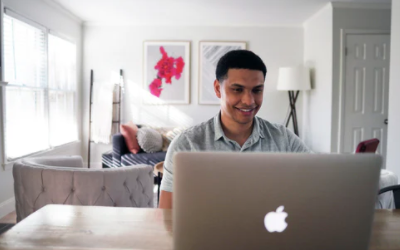 Your school's office of financial aid office is going to be the most up-to-date source of information on financing your study abroad experience.
Additional resources
Find international student loans at InternationalStudentLoan.com
If you're an international student looking to finance your higher education, it's important that you know about all of the various options available and what they entail. For example, if your country has a scholarship program for their citizens studying abroad then make sure to apply! Your home government might also have some programs in place that can help subsidize tuition costs or offer additional funding opportunities such as fellowships. If not, don't worry- many schools partner with external organizations who provide scholarships specifically for international students. You should always research these before committing to a school so you'll know which ones are worth applying for and which aren't- especially since there is often more than one option per organization.
---
October 2nd, 2013 by Jennifer Frankel
Many international students dream of studying in the US. However, the cost of such an education is quite high, and many international students end up having to pay that full cost, as international students are not eligible for federal aid programs such as Stafford and Perkins loans or many local scholarships. Some schools in the US offer need-based aid to international students, but such aid is generally offered on a very limited basis. For this reason, many international students believe that it will be impossible for them to study in the United States.
However, international students with a dream of studying in the US shouldn't despair; US News recently conducted a survey of nearly 1,800 colleges and universities for their 2013 survey of undergraduate programs, and found that nearly 345 ranked US colleges offered financial aid to at least 50 international undergraduate students during the 2012-2013 school year, with the average scholarship totaling $17,721. The study found that some of the top ranked schools in the United States proved to be particularly generous to international students. Read the rest of this entry »
---
September 28th, 2013 by Jennifer Frankel
Another one of our readers wanted to know about financial aid in Norway. Although by law, education is free for anyone living in Norway, Norway is expensive. The living cost in Norway is higher than most of the rest of the developed world. For this reason, students must plan well in order to manage their living costs. They can work part-time up to 20 hours per week, but in many cases this may prove to be insufficient. If this is the case, there are several financial aid and scholarship options available for international students studying in Norway.
However, the competition for these scholarships and financial aid is high. Acceptance for aid in Norway depends on the student's academic background, the country in which they reside, and the course they study.
There are national programs offered by the Norwegian government, as well as various other programs offered by both private and non-profit organizations to provide scholarships and other types of funding for international students to help support their studies and stay in Norway. The Norwegian Center for International Cooperation in Higher Education (SIU) is a public administrative body under the Ministry of Education and Research in Norway that promotes international cooperation in education and research and administrates several programs under which international students are eligible for financial support.
---
September 20th, 2013 by Jennifer Frankel
One of our readers asked us to do a special piece on financial aid in Ireland, and we thought – what a great idea. After all, many international students studying in Ireland find that they cannot do so without some form of financial assistance. If this is the case, there are several financial aid options for these students. We've compiled a short list of the types of financial aid in Ireland.
Scholarships
A limited number of scholarships for international students are available from the universities and colleges themselves. These scholarships are awarded solely at the discretion of the individual institutions that set down their own criteria for eligibility. To learn more about scholarships offered by your school, you are advised to contact the school directly. There are also scholarships available for other organizations – you can find a comprehensive list of available scholarships for study in Ireland on our Scholarship Search.
---