November 2nd, 2019 by Al C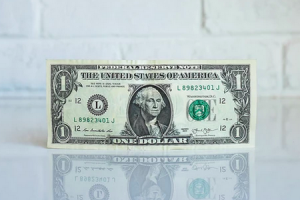 If you've researched all the available funding options for you as an international student in the US, and you are still in need of additional financing, your next place to look is an international student loan.
If, like many international students, you didn't realize that loans were even available for international students, here's a roundup of 10 things you need to know about international student loans and how to apply for them. We will also point you in the direction of additional useful resources and the loan comparison tool which you can find here.
10 things you need to know about international student loans
1) What are international student loans?
International Student Loans are specialized private education loans that are available for international students who are studying in the USA or Canada at approved colleges and universities. US students in the USA are able to apply for Federal student loans (provided by the US Government), but these are not available to international students.
In many cases, international students in the US have to apply with a qualified cosigner and should only apply for international student loans after exhausting all scholarships, personal funds, and other options. At select schools in the US and Canada there are loans without a cosigner available for select students to apply for.
2) Who is eligible to apply for international student loans

Students who are not US citizens or non-citizen permanent residents and who are attending an eligible US college or university. Loans are also available to international students in Canada (including US students) at select universities.
In most cases in the US, borrowers are required to have a credit-worthy cosigner who is a US citizen or permanent resident. However, there are loans available at select schools that do not require a cosigner, depending on your situation as the borrower.
Students who are not US citizens or permanent residents and who are attending schools outside the US/Canada are not currently eligible for an international student loan.
3) What are the types of loans available
Lenders only work with specific colleges and universities, and not every lender works with international students. This can make it difficult at times to find the right option for your situation.
International Student Loan has a helpful comparison tool which will show the options that are available to you depending on your circumstances – taking into account your course of study, duration of study, field of study and if you're studying at an approved US or Canadian college or university.
There are loans for students who have a US cosigner, and loans that do not require a co-signer that are available to students in select instances.

4) What international student loans can be used for
International student loans, like all private education loans, can be used for education-related expenses.
The main categories/items that an international student loan can cover are:
tuition
mandatory fees (costs specific to a school or university)
books and educational supplies/equipment
insurance
transportation (including airfare)
room and board
and other school-related expenses – can include food, personal expenses, leisure and communication
5) What is the maximum loan amount?
The maximum amount that you are able to take out in the form of an international student loan is the total cost of your education minus any other aid (like scholarships, grants, etc) received.
The total cost of your education will vary based on your school and the program's cost of attendance. After you apply and receive credit approval your school must certify the amount of the loan.
6) What about loans for non-US citizens or non-US-permanent residents studying outside the US?
Most international student loan options are only for non-US citizens studying inside the United States. However, we now have loan options at a few select universities for those who want to study in Canada!

7) What about cosigners?
A cosigner is required for many international student loan programs, but not all. If a cosigner is required they must be a US citizen or a US permanent resident, with good credit, who has lived in the US for the past two years. Non-US citizens or non-US permanent residents cannot act as a cosigner.
Although we are not able to assist with finding a cosigner, it is common to ask close friends or family members. If you do not have a cosigner you will want to explore lenders that do not require a cosigner.
8) How to apply for an international student loan
Before applying for a private student loan, you should know exactly how much you need to borrow. To do this, review the financial aid award letter sent to you by your school. Next, find a loan that meets your needs. You can use our Loan Comparison Tool to help you find a loan that suits you.
You will need to submit your application to the lender. Most international students studying in the United States are required to have a US co-signer. After you have completed your part of the student loan application, your co-signer will need to complete their part of the application.
After submission you will be sent documents relating to your loan application. Follow any instructions carefully, and ensure that you (and your cosigner) sign and return the documents in a timely manner.
When your lender has received and approved all of the documents the money is transferred directly to your school/university, and you will receive your loan proceeds from them once they have been applied to your student account.

9) How can you repay your international student loan?
The interest rate and repayment terms will depend on the loan option and lender you select. When selecting a lender you will need to review the terms or contact the lender directly with any specific questions. If you go with a lender that requires a cosigner the interest rate is calculated based on factors including your cosigner's creditworthiness.
If a lender does not require a cosigner the interest and repayment rates are established in a different way. For example, with MPOWER, the interest and repayment is determined based on other factors. While they do not require a credit score, they do need to review a detailed credit report to verify payment history and good standing.
10) What if I'm applying for an international student loan before being accepted?
It is possible to begin the loan application process prior to being accepted to your school, however, you will need to be accepted with your student visa to finalize the loan. The first step is to find a lender; see if one is available at your college or university.
We hope you've found these 10 things you need to know about international student loans useful for your plans to study in the USA.
For more information check out our posts on 5 international student loan terms you need to know and Student loan repayment explained.
---
January 21st, 2013 by Bryanna Davis
Many international students will find themselves turning to loans to meet their financial needs for college. One of the most important things for these students to look into right away in the loan search is finding a cosigner. While you won't always need a cosigner for your loan, having one ready is a big help in case you do.
So what is a cosigner? A cosigner for a loan is a trustworthy, financially sound person who backs up a loan for an individual who may not have sufficient credit history or may not be able to show good credit history. From the lending institution's perspective, this provides peace of mind (especially since many student loans are non-collateral loans, meaning that there is capital put down in case of non-payment). If you, a young international student, have a cosigner for your loan attesting to your character and financially backing your ability to repay the loan, the institution is much more willing to give you a loan in the first place or offer more favorable terms for a loan in question.
If you are an international student, no matter which loan or lender you choose to apply with, a cosigner is required due to the relative uncertainty that comes with giving loans to people out of the country. This person has to have good credit, be a US citizen or permanent resident, and has lived in the US for the past two years.
The best way to go about finding a cosigner is to turn to friends and family. Your family is the best bet, since it will include adults with a more established financial history and it's a good source of people wanting to help you out. A helpful friend is also a good option, though finding a friend who has the significantly better financial history typical of a cosigner may be difficult for international students.
Finding a cosigner is one of the most important things international students can do to help their loan search, so make sure to get started as soon as possible!
* Photo of proud parents kissing their kid courtesy of Shutterstock
---