February 11th, 2013 by Bryanna Davis
For international students who don't receive significant financial aid and need some extra help funding their education in the USA, finding a job is one of the best ways to make ends meet. But, just like with financial aid, on-campus jobs can be hard to come by for international students due to legal red tape. Here are a couple tips to help you go about finding a job to facilitate your education:
Know your student visa limitations
Student visas, such as the F-1 visa, restrict international students' legal right to work in the United States, even if they need a financial boost during college. Students on a F-1 visa can only work in certain capacities, the most freely offered one is on-campus employment. For on-campus work, an F-1 student is subject to the following rules:
You must maintain valid F-1 status
You can work up to 20 hours per week while school is in session
You can work full-time on campus during holidays and vacation periods if you intend to register for the next academic semester.
The employment may not displace (take a job away from) a U.S. resident
Some exceptions can be made such as if a student is approved for severe financial hardship or an off-campus job on OPT or CPT status. Make sure you check the specific details of your own student visa so you know if you are eligible to work in the United States.
Check for jobs off campus
Part of the federal aid that is unavailable to international students is work study, which helps US citizens get on-campus jobs to fund their education. Plenty of on-campus jobs are not officially limited to work study applicants, but work study employees are legally allowed to be paid with federal funds. If you're an international student worried about finding a job on-campus, check with your advisor to see what options are available and try widening your search to unaffiliated employers in the immediate area where your ineligibility for work study won't be a disadvantage.
With all the obstacles international students face in finding a job, don't add getting a late start to your personal list of difficulties! If you are eligible to work in the U.S., start your job hunt before you actually need the money from a job. It may be hard to focus on the job hunt while adjusting to college life, but keep in mind that it is for other students too – so starting on it right away will give you a big head start!
* Photo of paying money courtesy of Shutterstock
---
September 14th, 2012 by Jennifer Frankel

That's right, if you are currently studying outside your home country – or if you want to study abroad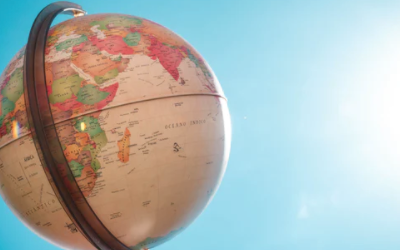 , you have the chance to win $4,000! The 2012 Travel Video Content hosted by InternationalStudent.com has just opened allowing you to submit your video with the opportunity to add $4,000 to your travel budget.
As the 7th annual Travel Video Contest, this could be your year to win! To enter, submit a video of less than 5 minutes explaining why you want to study or travel abroad! If you are currently abroad, then talk about a trip you'd like to take and why.
Check out previous winners to get those ideas flowing, and submit your video before the deadline, October 31st. The winner of the Travel Video Contest will be announced on the InternationalStudent.com website the week of November 12-16, International Education Week.
In addition to the grand prize of $4,000, the winner will get their very own blog on International Student to document their trip and share their experience with viewers. This blog will start immediately after the winner is announced, and will continue through the trip until return to school. For more information, check out the Travel Video Contest for rules and regulations, to see previous videos, and learn how to submit your video.
Good luck to you all!
* Professional Video Camera picture thanks to Shutterstock
---
March 19th, 2012 by Jennifer Frankel

Did you know that if you are an international student in the US, you are allowed to work on campus up to 20 hours per week when classes are in session? The U.S. Citizen and Immigration Services also allow international students to work up to 40 hours per week during summer, winter, and spring breaks (when classes are not in session). While this will probably not cover all of your costs, it can be helpful to cover many of your personal expenses.

According to the US Department of Homeland Security, on-campus employment is "work that takes place either at your school or at an off-campus location that is educationally affiliated with your school. This work could be for an on-campus commercial business, like a bookstore or cafeteria, as long as the work directly provides services for students."

In order to work on campus you will need to maintain a legal F-1 status and be currently enrolled in a full-time class load. You can begin working as early as 30 days before classes begins until your graduation (exceptions may apply if you will be enrolling in another program at your school).

While your work does not need to be related to your field of study, many international students look for a position where they can gain transferable skills that will prove useful upon graduation. Many of the positions on campus start at minimum wage (which is currently at $7.25 per hour for the national standard); however depending on your experience and position you may be able to find a higher paying position. On campus jobs include working at your school's:
Cafeteria/dining facilities
Bookstore
Library
Health Club
Administrative offices
Or, students can find other opportunities as a:
Teaching or research assistant
Resident Assistant (RA) after your first year in an on-campus dormitory – free accommodations, sometimes salary or meal plan
Not only does working on campus acts as a secondary source of financial aid, but it also enhances your overall experience in the US. By working on campus, international students will gain meaningful work experience as well as organization and time management skills that will be a valuable asset to your future employer. By working on campus, you will have the opportunity to meet friends and develop contacts who can serve as a reference during your job search.
If you are an international student working on campus, don't forget that you will be required to pay and report your earnings. Depending on your country, you may be eligible for tax exemptions depending on if your home country has tax treaty.
---
March 8th, 2011 by admin

The process of hiring a non-US worker can be daunting for US businesses.  Even international students who have completed a degree in the USA and are looking for a job during their OPT can be at a disadvantage compared to US students – employers are much more familiar with the process of hiring US students.

For those international students that would like to stay and work in the USA, the path that many seek to follow is: F-1 student visa; find a job after graduation in  Optional Practical Training (OPT) status; convert the OPT job into an H1B job; apply for permanent residency.

But how do you find those employers that are not put off by the process involved in hiring non-US workers?

The Foreign Labor Certification Data Center has an online library where you can download a list of all of the H1B applications for each fiscal year. Most international students are interested in H1b status, but there are other categories as well. The 2010 fiscal year H1B file is big – about 24 MB – but its got a wealth of information for any OPT job searchers out there!

Once you've downloaded the data, you can save it as a csv file and open it in excel.  Then you can sort by category, geography, salary or any other criteria you like – all helpful information for any job-seeker out there:

http://www.flcdatacenter.com/CaseH1B.aspx

Visit the Working in the USA section of InternationalStudent.com for details on working in the USA while on an F1 visa.

Subscribe to our blog for an update when the next post comes out.
---