---
December 1st, 2020 by IEFA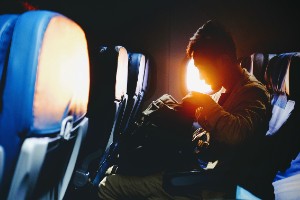 The latest data covering international students in the USA and American students studying abroad has been released – here are the highlights:
International Students in the US:

Over 1 million international students studied in the US in 2019/20, including those taking an academic program and those on OPT (Optional Practical Training).
That's over 5% of the total number of enrolled students, but it is almost 2% (or 20,000 students) lower than the previous period. Early indications suggest that due to the pandemic international student enrolment in 2020 could be down by a further 16%.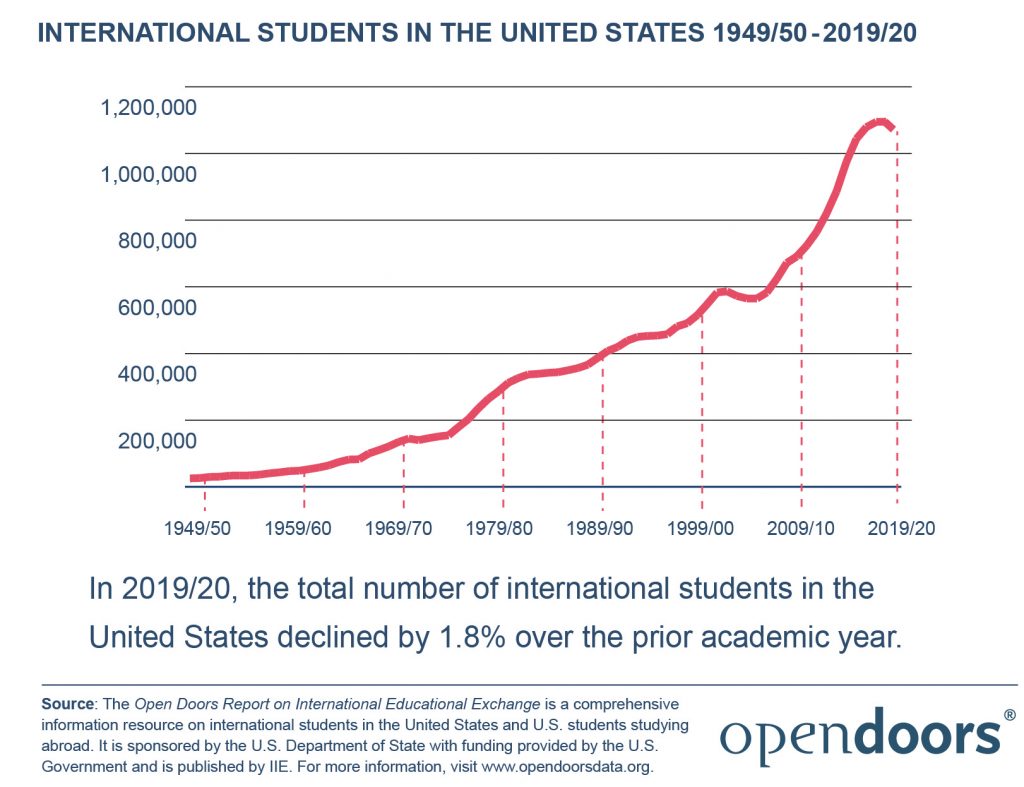 American Students Abroad:

Almost 350,000 US students studied abroad for academic credit in the 2018/19 academic year (the latest data available).
That's almost 2% higher than the previous year – continuing the trend which has only been increasing for over 10 consecutive years.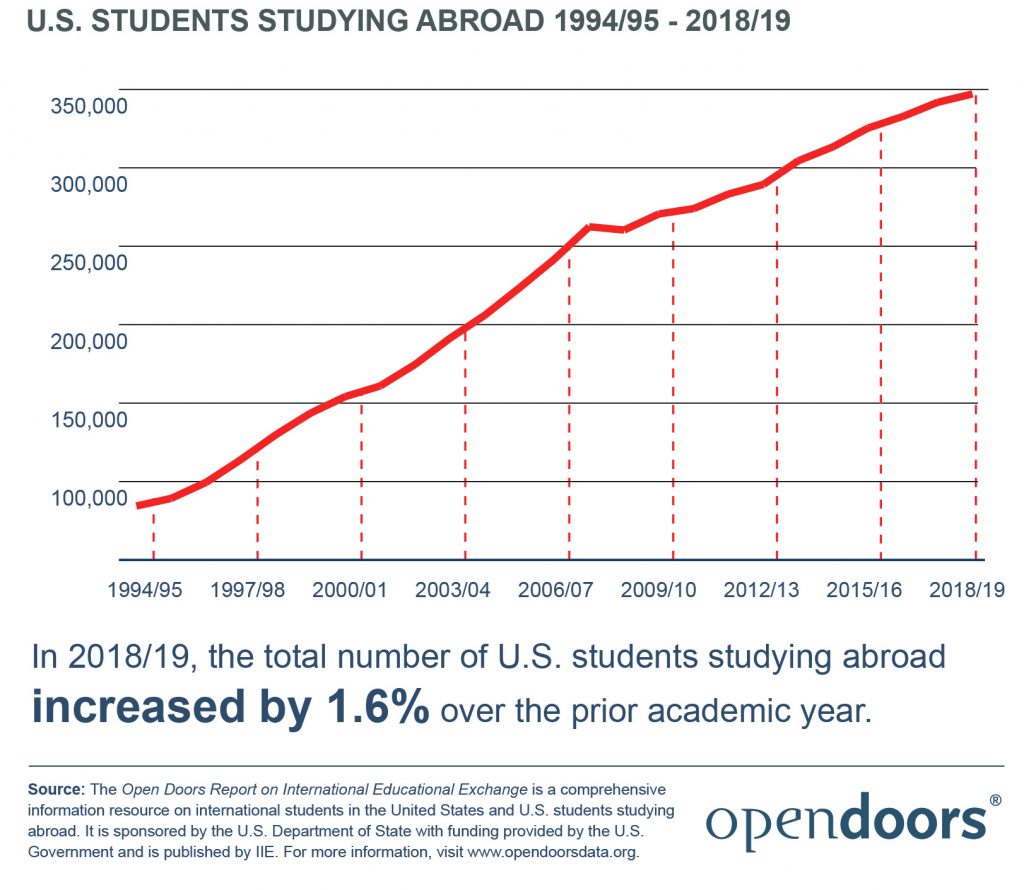 Demographics:
Incoming students to the US came mainly from China (35%) and India (18%).
The top 10 countries of origin for incoming students were:
China
India
South Korea
Saudi Arabia
Canada
Vietnam
Taiwan
Japan
Brazil
Mexico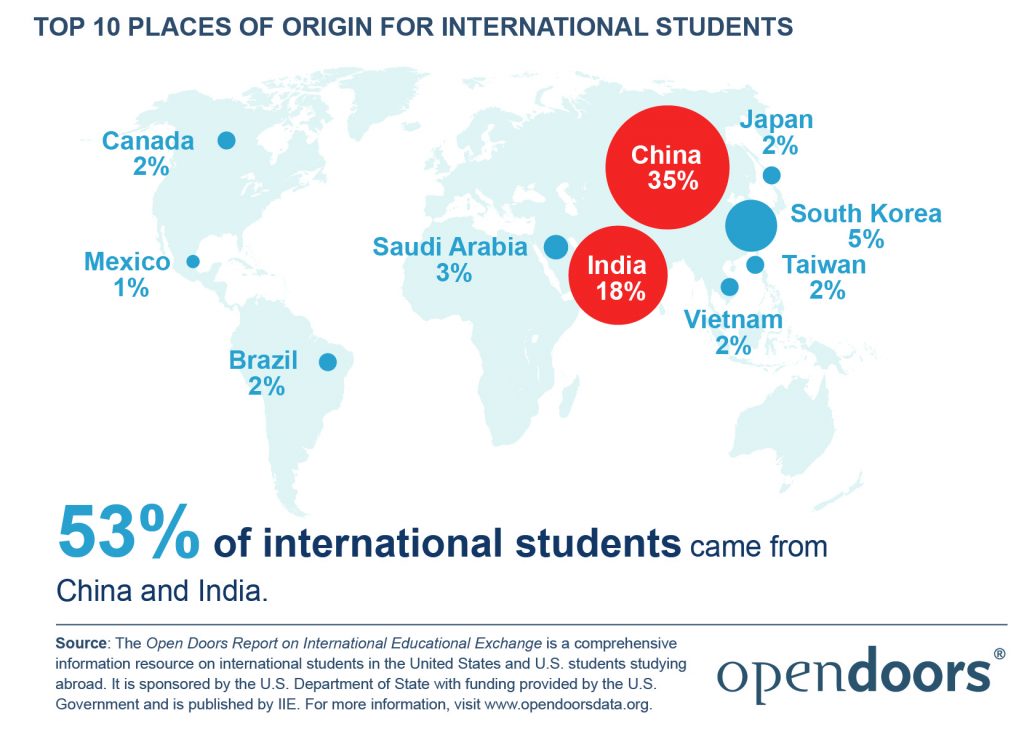 California was the individual state that hosted the most international students in total (with over 160,000).
The single most popular institution in the US for international students was New York University – hosting over 20,000 students from around the world!
Outgoing US students' top destinations were the UK (11%), Italy (11%) and Spain (10%).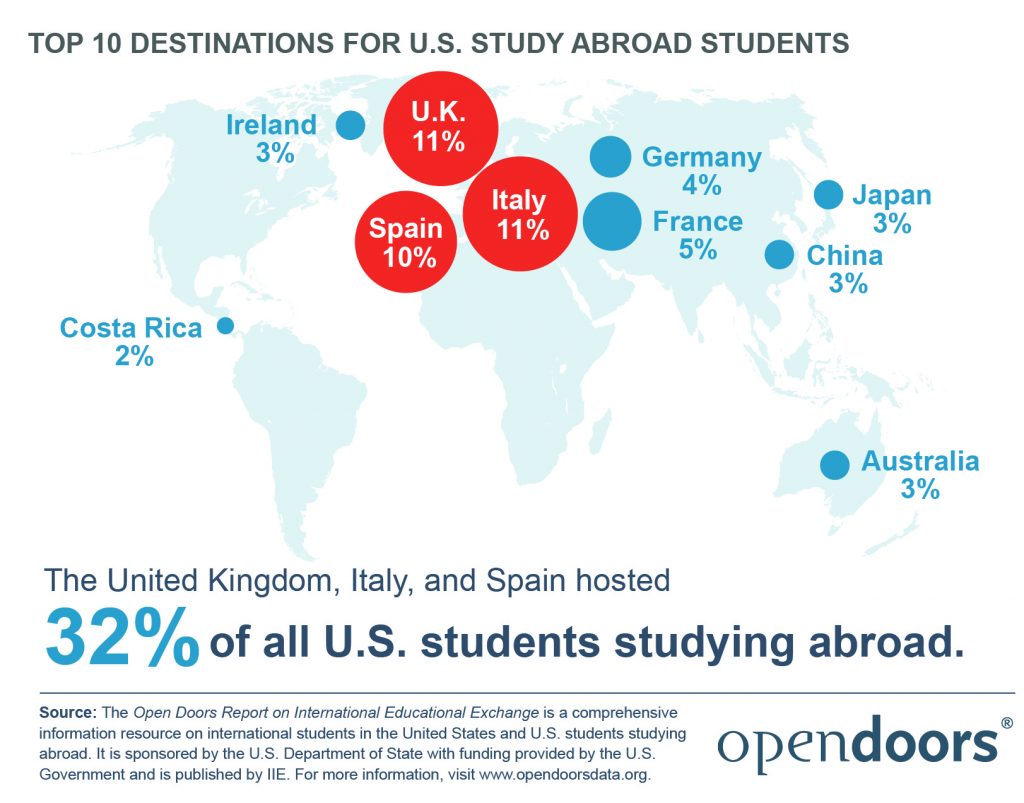 The top 10 destination countries for US study abroad students were:
United Kingdom
Italy
Spain
France
Germany
Ireland
Australia
China
Japan
Costa Rica
For more on this data please visit https://opendoorsdata.org/annual-release/
If you're studying abroad you may be able to fund part of your education with a loan:

Read more on the blog.
Or search our scholarships listings.
---