---
January 10th, 2013 by Jonathan Frankel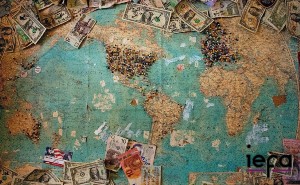 UFAW Animal Welfare Student Scholarship
Deadline: February 28
If you are interested in the welfare of animals and wish to pursue studies or research relating to the improvement the animal welfare, the UFAW Animal Welfare Student Scholarship is an award that you might be interested in. This award is accepting applications until February 28th and will be granted to qualifying individuals to assisting with financing their research efforts.
Students who are studying at a college or university on the British Isles or outside their home country at a school that has a UFAW University link representative are welcome to apply for this award. This award is typically granted to students who are studying within the sciences in subjects like agriculture, biology, veterinary science or zoology.
UFAW Animal Welfare Student Scholarship grants a £170 subsistence allowance to recipients along with a £30GBP allowance for project expenses to the department in which the student will be conducting the research in, for up to eight weeks.
Projects can be carried out either in the UK or overseas, but must relate to the welfare of farm, companion, laboratory, zoo or wild animals.
If you would like more information on how to apply for the UFAW Animal Welfare Student Scholarship please visit here.
*Business man and watering pot photo courtesy of Shutterstock
---